Olympic Council of Asia and AESF Introduces the 'Road to Asian Games' Campaign for 2022 Asian Games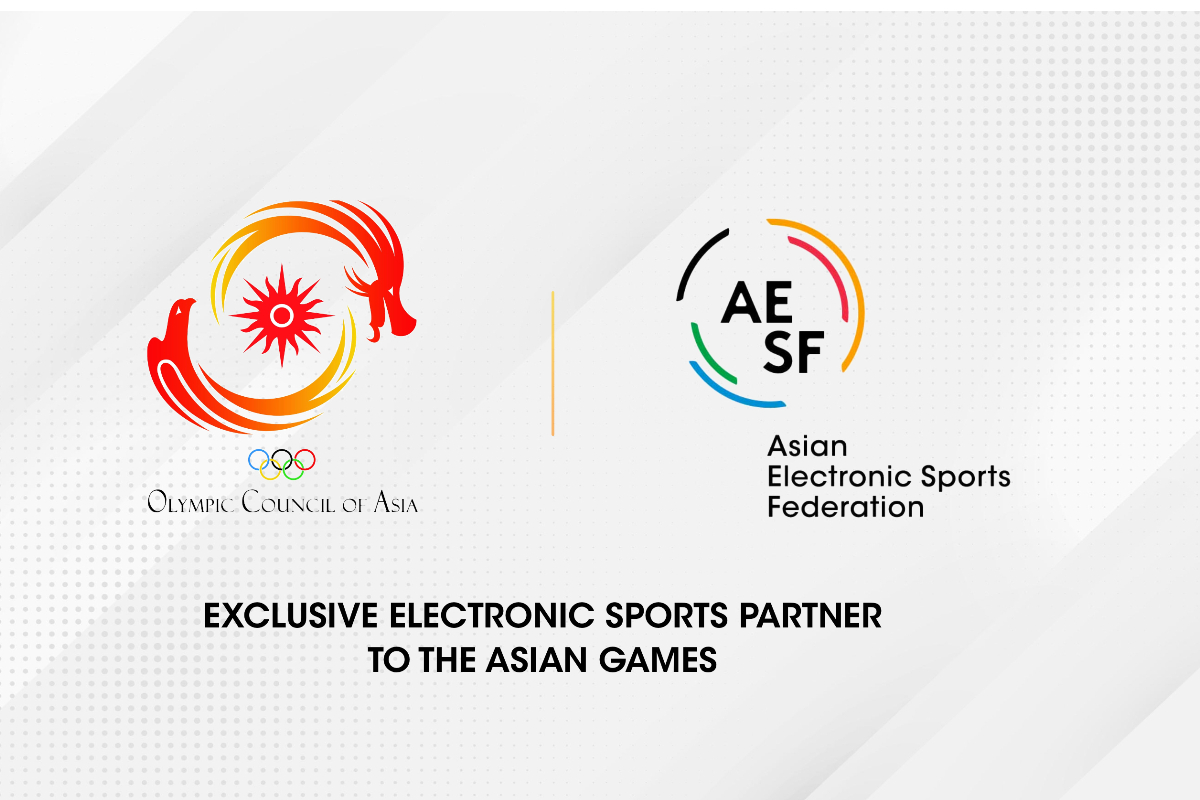 Reading Time:
4
minutes
The Olympic Council of Asia (OCA) and Asian Electronic Sports Federation (AESF) has confirmed the introduction of the new program, 'Road to Asian Games' for the upcoming 2022 Asian Games. In addition, the OCA has confirmed again the appointment of the AESF as the only Technical Delegate who will take charge of all the matters of technical conduct for Esports events at the 2022 Asian Games.
The AESF will be the exclusive organizer of 'Road to Asian Games', the official qualifier program and competition of esports to the Asian Games final. The AESF is the first Esports federation to introduce a direct pathway, 'Road to Asian Games,' whereby event titles selection and confirmation will be decided by AESF and allow publishers to be part of an Olympic event such as the Asian Games. The campaign will begin in Hangzhou 2022, and with AESF to continue the organization of Esports through to Nagoya 2026, Doha 2030 and beyond. This initiative will be the first of its kind to bring fair and equal opportunities to all publishers and advance esports developments not just to Asia, but worldwide.
With Esports making its debut as a medal event at the Asian Games, the AESF 'Road to Asian Games' campaign will also extend beyond the competition scenes. This campaign will lay the foundation in bringing the Olympic Spirit to esports and introduce an education program for participating Esports athletes to share the Olympic Movement and Values not just in Asia, but globally. With plans for the promotion, sustainability and legacies underway, the emphasis will be on education and development in Esports. The key area of focus will be grassroots development, inclusion programs, career pathways, health and wellbeing support, as well as athlete's rights and protection.
The AESF is excited to accelerate the esports movement from competitive video gaming event into official sport event with the participation in the Continental Games. The AESF plans to include virtual and simulating sports to the 'Road to Asian Games' and finals competition as a demonstration event, which will further encourage and expand esports scope from traditional titles which are recognised as console, computer or mobile esports game events. This inclusion will also aim to encourage both sports and esports community to engage in physical activity and promote mental wellbeing.
To officialise the partnership for the 'Road to Asian Games' campaign and the confirmation on the roles & responsibilities of AESF, an official Signing Ceremony was held with the OCA Director General Dr. Husain A H Z Al-Musallam, OCA Director of Sports Mr. Haider A H E Farman, AESF President Mr. Kenneth Fok, and AESF Director General Mr. Sebastian Lau in attendance.
Announcing the partnership, Director General of OCA Dr. Husain AHZ Al-Musallam said "It is a great pleasure to officially announce our partnership between OCA and AESF for the new Esports program for our Asian Games and OCA will provide full support for successful Esports events at the 19th Asian Games in Hangzhou, China. We wish the best to our partner AESF on the journey ahead," he added.
In line with this partnership, the OCA reconfirms that the AESF is the sole official governing body of esports in Asia and will be fully responsible for all technical aspect of esports competitions at Asian Games as well as any other OCA events.
"I would like to express our sincere appreciation for the continuous support and trust from the OCA. I believe that the Asian Games presents the best stage for us to share Olympic Values with Esports community and we aim to make our Esports communities develop further through this opportunity. Also, we look forward to a successful collaboration with OCA as well as LOC." said Mr. Fok in a speech during the signing.
Disclosing AESF's role and responsibility, OCA Director of Sports Mr. Haider A H E Farman added, "Leading up to the Asian Games, the Asian Electronic Sports Federation will have the leading role and take full responsibility in the selection of esports titles in collaboration with the OCA. From the qualifying rounds to the grand finals of each esports event, rest assured that the OCA and AESF, together with LOC will work hand-in-hand, ensuring successful esports events for the 19th Asian Games Hangzhou 2022."
Mr. Sebastian Lau of AESF further conveyed his gratitude during the ceremony, "As the Asian Federation, the AESF is honoured to be organizing the esports qualifiers and the Technical Delegate for the upcoming Asian Games. We will start from Hangzhou, and I am looking forward to exploring more opportunities together with all of you and make the evolution of esports further in Nagoya 2026, Doha 2030 and beyond."
More than just an Esports event, the 'Road to Asian Games' and finals at the 19th Asian Games exhibits the growth of Esports from competitive gaming event to an official sport event and the AESF, with the full support of OCA and LOC, will assure the most competitive and extraordinary esports event to date.
Road to Asian Games Partnership Summary
Esports Event Title Selection
AESF will select the esports event titles to be contested for the qualifiers and finals at the 2022 Asian Game and make the final confirmation on the selected titles in collaboration with the OCA.
Eligibility and Participating Teams
Leading up to the 2022 Asian Games in Hangzhou, China, the AESF is responsible for identifying the finalists for their respective esports event titles through regional qualifiers as part of the 'Road to Asian Games' competition campaign which will lead to the Final at 2022 Asian Games in Hangzhou, China.
Qualifiers and Finals
The AESF will form the qualifying and final tournament structure for all esports events and conduct the qualifiers for all participating Asian countries at the 2022 Asian Games in Hangzhou, China, in collaboration with the OCA.
Community Outreach Programs
As part of the Asian Games community outreach, AESF will deliver and execute the AESF Experience Program with full support from the OCA. Aiming to connect with the esports community and fans alike, this program also aims to deliver the best Esports experience while also attracting new esports fans.

NASR Esports takes Global Esports Tour 2021 Dubai title in undefeated run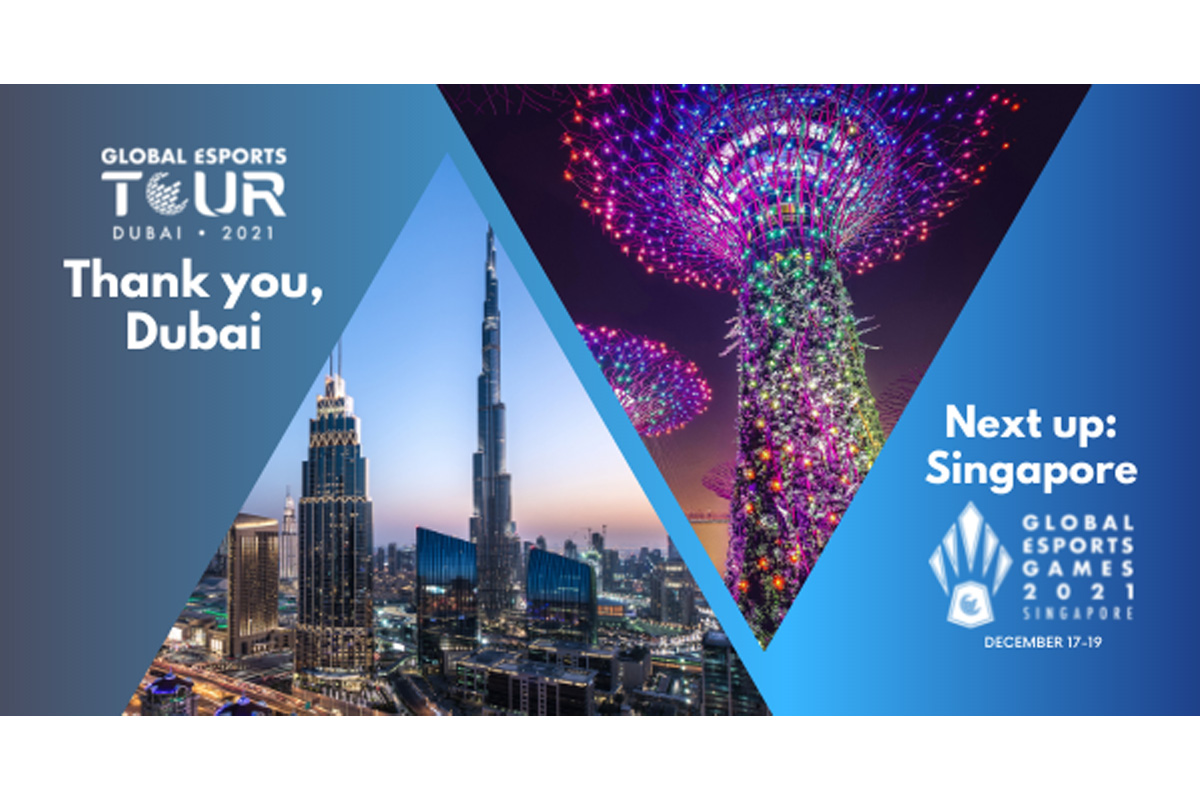 Reading Time:
< 1
minute
United Arab Emirates-based team NASR Esports lifted the Global Esports Tour 2021 Dubai title in style, winning the Counter-Strike: Global Offensive tournament in an undefeated run on November 27.
The team beat Doomsday 2-0 in the semi-finals in a best-of-three tie, before whitewashing Triple 6 3-0 in the best-of-five grand final to win the US$8,000 pay cheque.
The runners-up took home US$4,000 while Doomsday and Level E-sports won US$1,500 for making it to the final four.
They came through a field of 30 teams that took part in the open qualifiers, all vying for a spot at next year's Global Esports Tour Dubai.
NASR Esports' victory will assure them a spot at the event in March, where they will compete against the world's best professional CS:GO teams for a total prize pool of US$250,000.
The Dubai event wraps up the 2021 season of the Global Esports Tour, following successful stops in Los Angeles and Riyadh. Next up on the GEF calendar is the inaugural edition of its flagship event: the Global Esports Games held from December 17-19 in Singapore.
Falcon Edge, DST Global, D1 Capital and RedBird Capital lead $840 Million investment in Dream Sports at $8 Billion valuation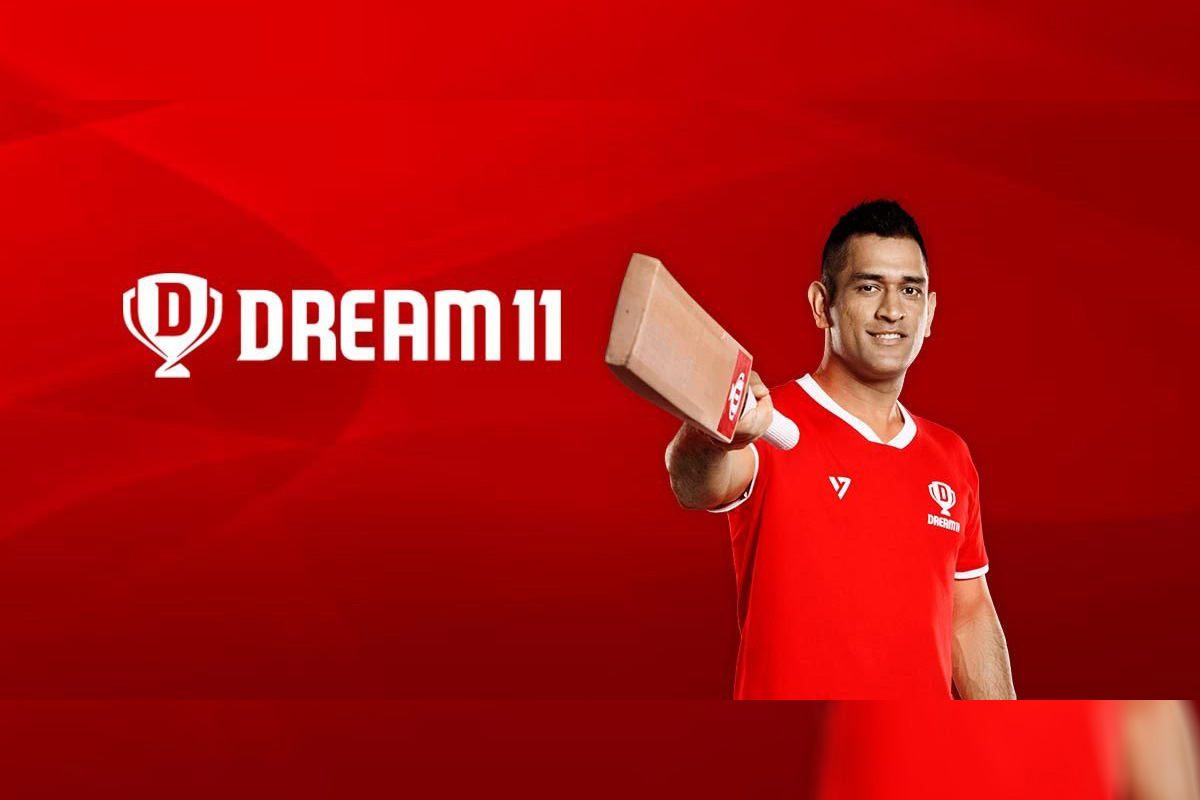 Reading Time:
2
minutes
Dream Sports, India's leading sports tech company with brands such as Dream Capital, FanCode, Dream11, DreamSetGo, Dream Game Studios, and DreamPay in its portfolio, announced the completion of an investment of $840 Million at an $8 Billion valuation, led by Falcon Edge, DST Global, D1 Capital, RedBird Capital and Tiger Global. The round also saw participation from existing investors like TPG and Footpath Ventures, making it amongst the largest investments globally in the sports tech sector.
Dream Sports, with an existing user base of 140 million Indian sports fans, is on a mission to build one of the world's largest sports ecosystems which includes Sports Content, Commerce, Experiences, Fan Engagement (including Sports Gaming and Esports), Web 3.0 solutions, Fantasy Sports and Fitness Tech. Earlier this year, Dream Sports further strengthened its commitment to this space by announcing a corpus of $250 Million through its CVC and M&A arm, Dream Capital. Dream Capital has built an initial portfolio of 10 companies, largely focusing on thematic early stage investments in India, including, Fittr, SoStronk, KheloMore and Elevar. Dream Capital is now expanding its sports, fan engagement and fitness portfolio in India and globally.
Commenting on the investment, Harsh Jain, CEO and Co-Founder, Dream Sports said, "Our vision and mission is to create an entrepreneur-led virtuous cycle of investment, innovation and wealth creation for all stakeholders in the sports ecosystem, from fans to athletes, teams and leagues. Our investors have deep experience in developing sports ecosystems globally, and we are fortunate to have their guidance to 'Make Sports Better' for 1 Billion Indian sports fans."
"We're excited to partner with the Dream Sports family in their vision of building the leading end-to-end sports tech company in India," said Rahul Mehta, Managing Partner at DST Global. "We're very impressed with their customer centric approach, product strategy and ability to strengthen connections between fans and their favorite sports."
A homegrown company founded in 2008 by Harsh Jain and Bhavit Sheth, Dream Sports is located in Mumbai and employs close to 1,000 'Sportans'.
Avendus Capital was the exclusive financial advisor to Dream Sports on the transaction.
Macao Detains Suncity Boss on China Gambling Charge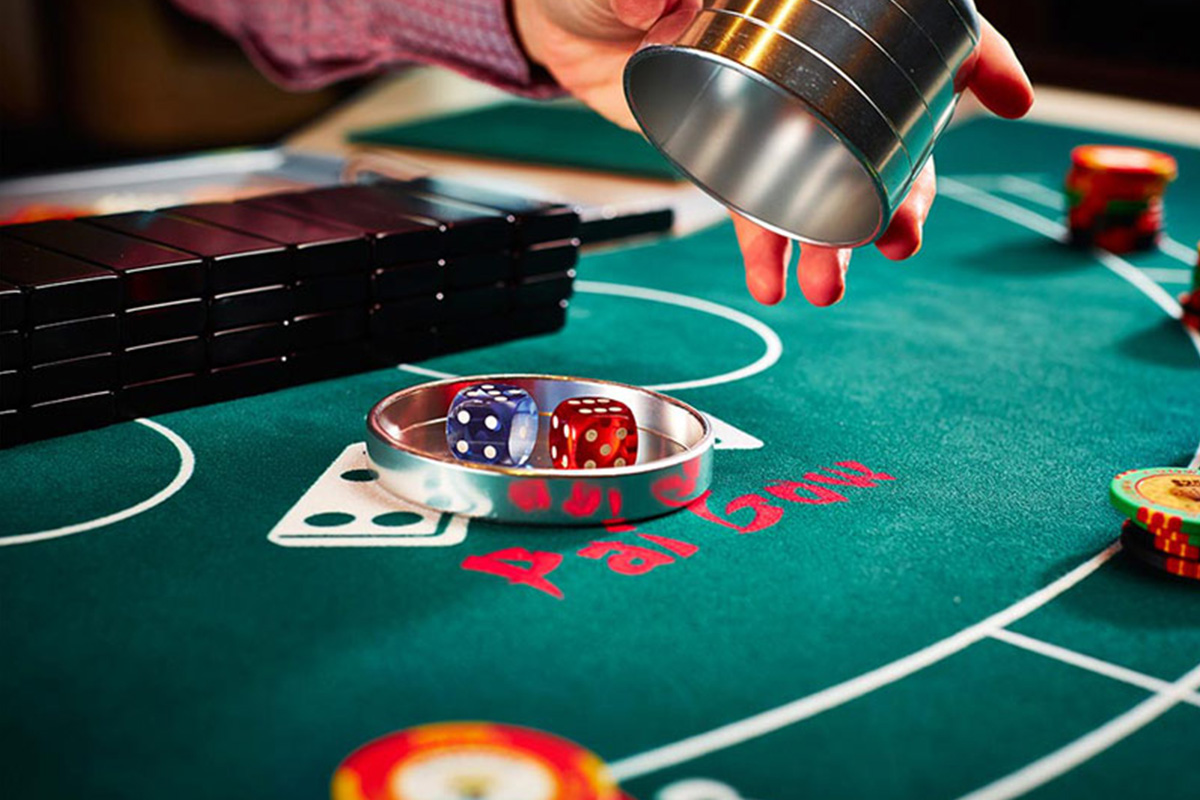 Reading Time:
< 1
minute
Macao police on Saturday detained the head of Macao's biggest casino junket organiser and others after Chinese authorities issued an arrest warrant for them over accusations that they ran an illegal cross-border gambling syndicate.
The arrests in the gambling enclave came after prosecutors in Wenzhou, in the eastern province of Zhejiang, on Friday accused Suncity Group CEO Alvin Chau and another person, Zhang Ningning, of leading cross-border gambling operations and setting up casinos across China.
Casinos and most forms of gambling are illegal in mainland China, and semi-autonomous Macao is the only Chinese city allowed to operate a casino. Mainland visitors are able to travel to Macao to gamble but are required to obtain a visa.
"Based on evidence obtained from previous criminal investigations, the (Macao) police brought the criminal suspect Chau and other persons involved back to the police station for investigation in accordance with the law this morning," Macao's government said in a statement on Saturday.
Authorities said they had been investigating the case since July last year. They said that the gambling syndicate has 199 shareholder representatives, over 12,000 agents that promoted its gambling operations and more than 80,000 gamblers in its network.
The syndicate also set up asset management firms to assist gamblers with cross-border fund transfers and to recover debts they owed, authorities said.