Manchester City Launches $CITY Fan Token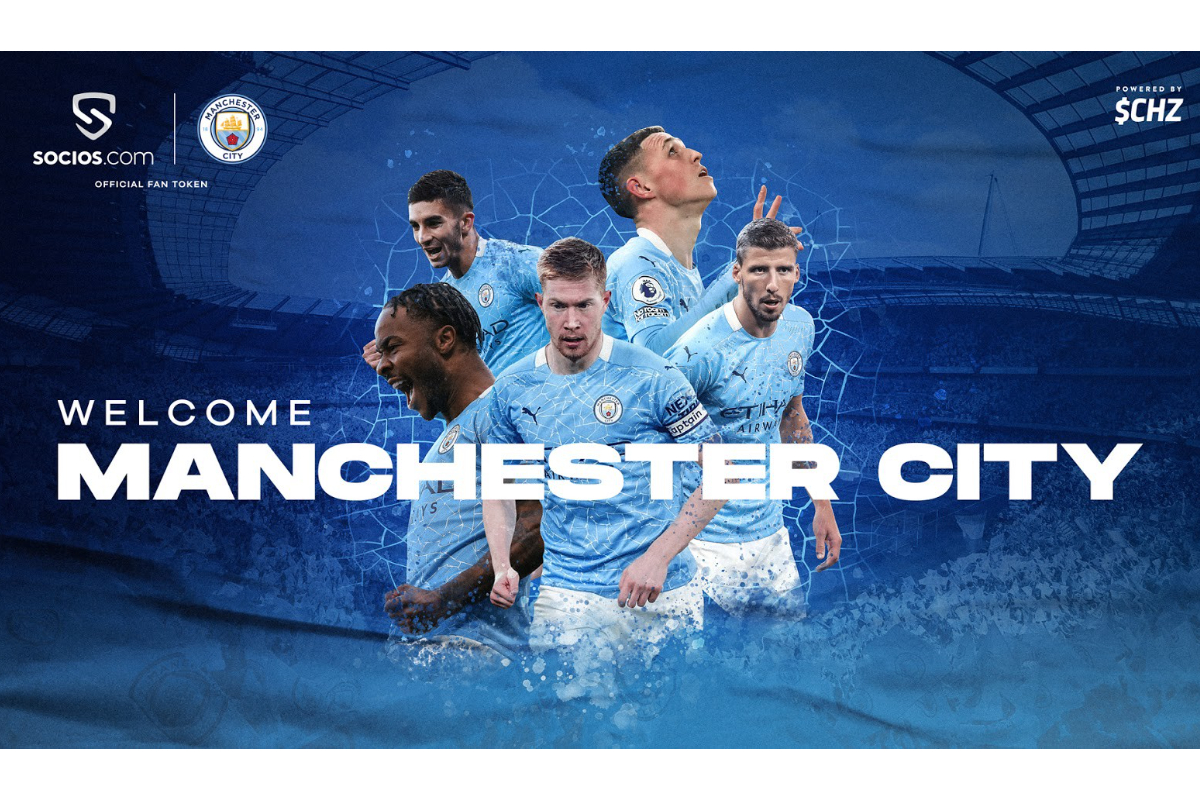 Reading Time:
2
minutes
Manchester City Football Club has launched $CITY Fan Token in partnership with Socios.com.
Socios.com is a fan engagement and rewards mobile app built on the Chiliz blockchain. Manchester City fans across the world will be able to use $CITY Fan Tokens to access VIP rewards, Club promotions, games, AR-enabled features and voting rights in certain binding and non-binding Club polls on Socios.com.
The launch of the $CITY Fan Token also creates a new layer of digital engagement for Manchester City's global fanbase, bringing them even closer to the club they love. The great news for City fans is that all existing registered Cityzens will be eligible to receive a free $CITY Fan Token.
The Fan Token is available to purchase via the Socios.com app. Registered Cityzens will receive an offer to claim their free token through a voucher code in due course.
Stephan Cieplik, Senior Vice President of Global Partnerships at City Football Group, said: "We are excited to launch the new Manchester City Fan Token, which will provide another opportunity for our fans all over the world to get even closer to the Club they love. Fans will have access to fantastic competitions and VIP experiences and be able to vote on Club initiatives.
"Every existing registered Cityzen will also be eligible for a free token so they can access the full range of benefits and rewards.
"We recognise the significant interest in blockchain and the opportunity it provides us to engage further our global fanbase and we are confident that the Manchester City Fan Token will prove a popular addition to our digital line-up. We've been extremely impressed with how Socios.com have led the way in this space with other European clubs, and we are confident that we have the right platform to succeed and grow together."
Alexandre Dreyfus, CEO of Chiliz and Socios.com, said: "Manchester City are leading the race for this season's title, but they've already been honoured as the most innovative sports team in the world this year.
"The Club have proven they are ahead of the pack in embracing innovation and will enhance that status further through the $CITY Fan Token.
"Socios.com and $CITY Fan Tokens will be hugely complementary to City's global approach, providing fans around the world with unprecedented engagement opportunities, as well as unique digital, and — once restrictions are lifted — real-life rewards and experiences."

Spielworks unveils NFT treasure hunt showcasing its array of supported blockchain games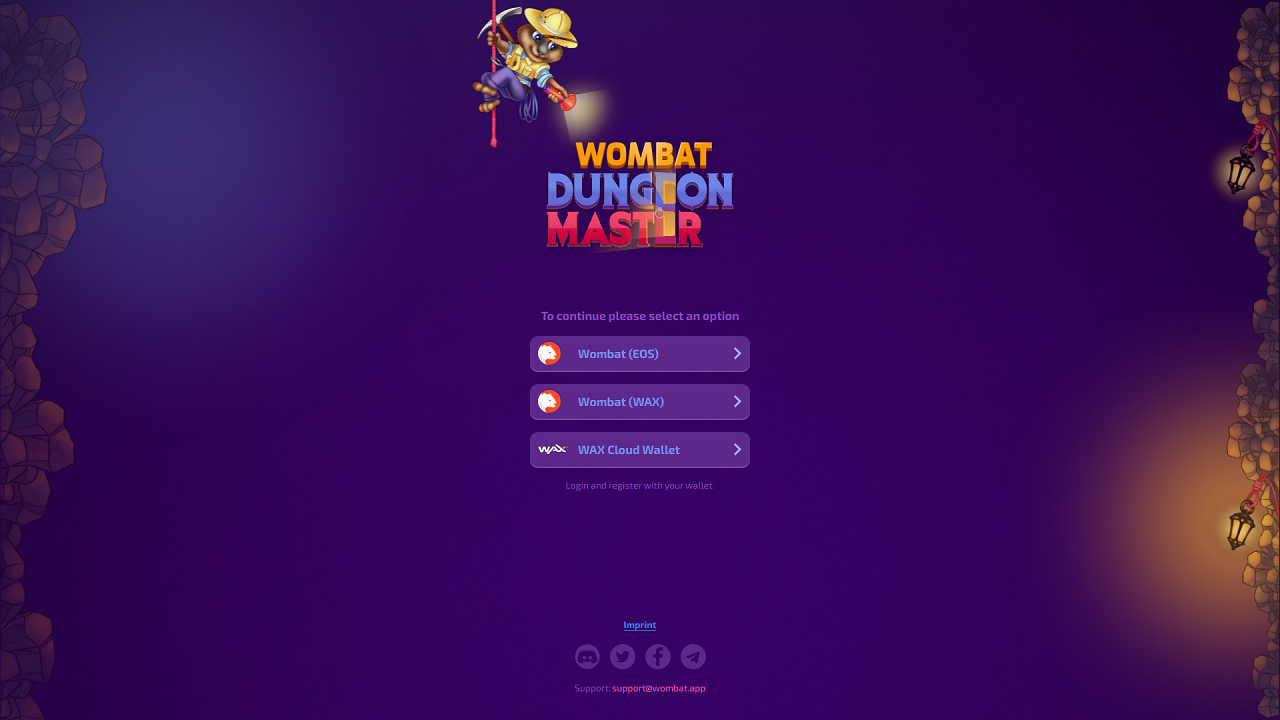 Reading Time:
2
minutes
Slated for launch in December, the Wombat Dungeon Master game will see Wombat Wallet users send their NFTs on an adventure to explore dungeons and win rewards
Spielworks, a leading blockchain startup specializing in gaming and decentralized finance (DeFi) solutions, announces the upcoming launch of the Wombat Dungeon Master game. Slated for release in December, the multi-chain NFT treasure hunt will see users send their NFTs out on a quest to explore dungeons and win valuable rewards in a fun and collaborative take on NFT staking that will be used for cross-promotional events and generating user engagement.
Non-fungible tokens have long become a staple in gaming, with dozens of projects utilizing the blockchain technology as a core part of their gameplay. Besides blockchain games, such as Axie Infinity or R-Planet, NFTs are also used in gamified experiences which utilize blockchain to send users on a treasure hunt with both digital and real-world rewards. Such treasure hunts are a tool explored not just by blockchain gaming projects, including AlienWorlds and CryptoS33k, but also by traditional businesses, such as State Farm insurance company.
With its own NFT hunt, Spielworks creates additional utility for the non-fungible tokens collected by users of its Wombat Wallet and Womplay rewards system. Open for NFTs from multiple blockchains, the game will bring gamers and creators together in an engaging and interactive staking hub that will introduce the former to more NFT gaming projects and will bring the latter exposure and new users. With its simple mechanics, the project will introduce the users to NFT staking and will work as their gateway into the larger NFT gaming universe built by Spielworks and its partners.
By sending their NFTs into the dungeon for longer time periods, users increase their odds of receiving better rewards, snatching rarer loot from during their adventures. Their characters will get stronger by equipping the items they find in the dungeon and leveling up by spending the experience points earned on their quests. Players will also be able to upgrade the equipment of their characters with in-game resources.
"The Wombat Dungeon Master game is our next big step toward building an all-around gaming NFT ecosystem," says Adrian Krion, CEO of Spielworks. "It will work as a fun and engaging way for users to earn more rewards with the NFTs in their collection and give us a community platform that will be perfect for showcasing all the projects our users can access. Its launch will make for a crucial milestone for the project as we open a gateway for more players to join and explore our NFT gaming ecosystem."
Luno Join Forces with Monstax Guild to Launch Blockchain Gaming Tournament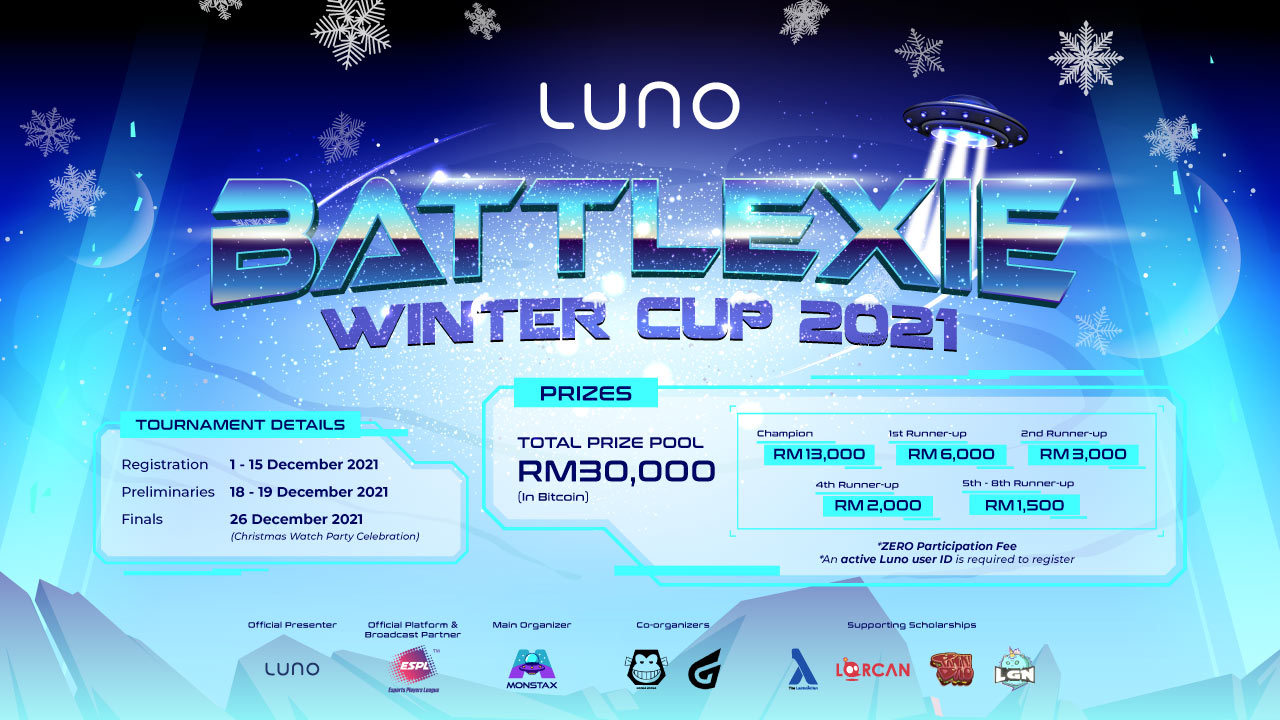 Reading Time:
3
minutes
Luno, the leading regulated digital asset exchange in Malaysia, announced its partnership with Monstax Guild as the main sponsor for the Luno Battlexie: Winter Cup 2021, a blockchain gaming tournament featuring the popular non-fungible token (NFT) game, Axie Infinity.
Luno Battlexie: Winter Cup 2021 is part of Luno's commitment in supporting Malaysia's growing blockchain gaming community. The rise of NFT games has revolutionized the gaming industry by highlighting the potential of play-to-earn (P2E) games in building a new digital economy and creating a new competitive esports ecosystem. Most notably, Axie Infinity has garnered two million daily active players globally where they collect, battle, and breed NFT creatures to earn Ethereum-based digital assets, which players can choose to convert to regular currency.
Aaron Tang, Country Manager of Luno Malaysia shared, "Investing and trading are no longer the only ways to profit from digital assets as consumer trends continue to evolve. In particular, NFT games have become increasingly popular among consumers interested in earning cryptocurrency through gaming. As such, it is no surprise that NFT games like Axie Infinity saw major growth over the past year and bridged the gap between the gaming and cryptocurrency worlds."
"Thus, we are proud to partner with Monstax Guild to support the local gaming community and help grow the blockchain gaming scene in Malaysia. Luno provides a safe and convenient platform for users to buy, store and learn about cryptocurrencies. Through our platform, we hope it will give curious Malaysian gamers the necessary tools to start their cryptocurrency journey", added Aaron.
With the rise of blockchain gaming, Monstax Guild has established a fair community platform that empowers players with the opportunity to experience P2E games. In addition, the platform aims to build a competitive, ever-learning, growth-driven, equal and lucrative ecosystem for the blockchain gaming community.
Shas Fung, Co-founder of Monstax Guild said, "We are delighted to partner with Luno for a tournament that provides a competitive stage for a new generation of gamers in Malaysia. Our goal is to support P2E gamers by creating a conducive environment for players to thrive through scholarships and training within a strong community. As the local blockchain gaming community grows in Malaysia, we will continue to organize future tournaments and strengthen the local NFT e-sports scene."
Build your dream team
From 1 to 15 December, players can register their participation on the tournament's Discord channel and stand a chance to win a share of the prize pool worth up to RM30,000 in Bitcoin. Preliminary rounds will commence from 18 to 19 December, where top 8 players will be selected for the semi-finals, and top 5 players will be shortlisted for the grand finals that will be held on 26 December.
The Luno Battlexie: Winter Cup 2021 tournament is free to enter and open to all verified and active Luno users in Malaysia aged 18 years and above. The grand finals will also be streamed live on Esports Players League (ESPL) tournament platform, the official broadcast partner for the tournament.
Jeffrey Patrick, Head of Tournaments at ESPL commented, "As a leading esports tournament platform that provides immersive mobile experiences to amateur gaming communities globally, this collaboration with Luno and Monstax Guild allows ESPL to bring an exciting new generation of P2E games to our regional gamers, starting with Malaysia. Through our ESPL.GG platform and proprietary technology, we aim to bridge the gap between esports and cryptocurrency arenas. By working with the best NFT games globally, this partnership marks our entry into the GameFi metaverse, alongside up-and-coming local studios and the largest game publishers globally. We look forward to and welcome future collaboration with brands, publishers and partners who aspire to be part of this mega-growth."
Socios.com Becomes Official Partner of Gazzetta Sports Awards 2021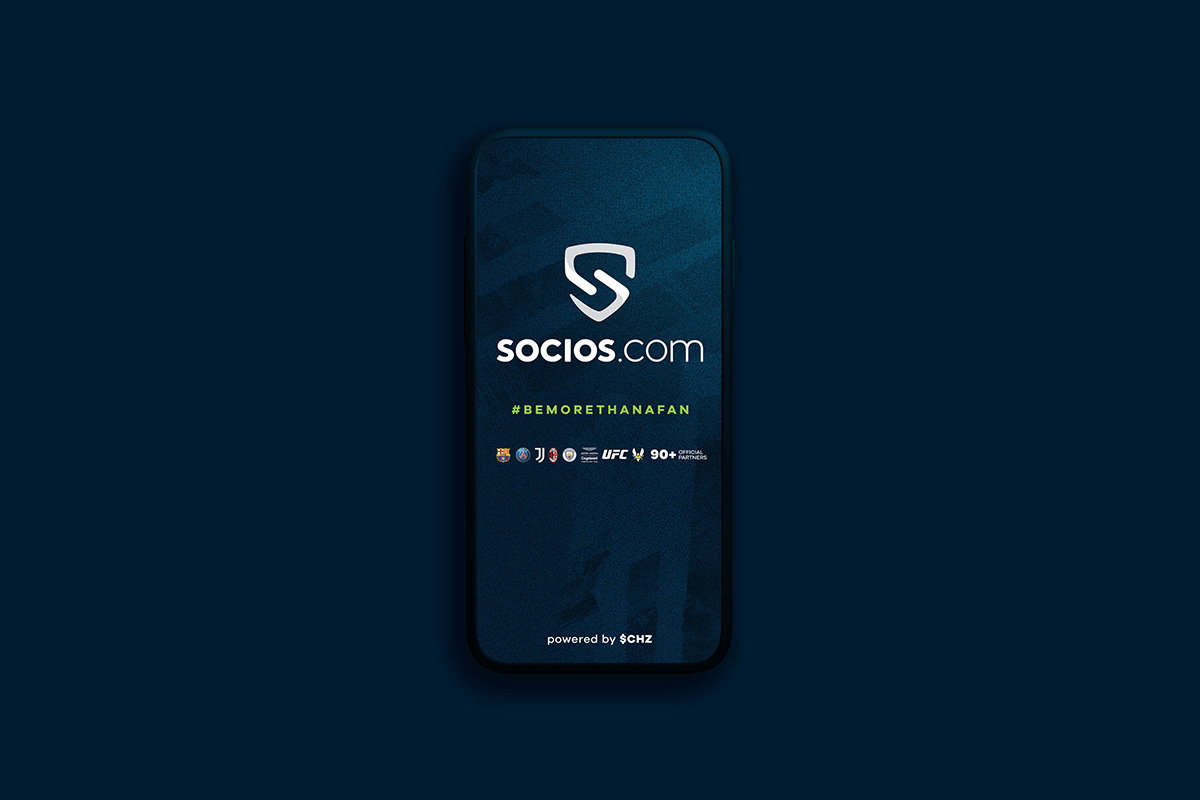 Reading Time:
2
minutes
Socios, the all-in-one influence and rewards app for sports fans across the world, has become the Official Partner of the Gazzetta Sports Awards 2021. Socios CEO Alexandre Dreyfus will officially hand over the Award for the Team of the Year during the event.
The Gazzetta Sports Awards is an annual gala event celebrating the best athletes from the Italian sports scene of the calendar year. Winners from nine main categories, created by La Gazzetta dello Sport, will be revealed at the event, which will take place in Milan, and is returning for the first time in two years after last year's event was cancelled due to the pandemic.
Rewards are at the heart of Socios, with tens of thousands of fan token holders already having had the opportunity to watch games in style and meet their heroes. Fittingly, Socios will use the occasion of the Gazzetta Sports Awards to reward fans, with several to be invited on stage as the award is handed over.
Alexandre Dreyfus, CEO of Chiliz and Socios, said: "Socios was inspired by a desire to empower sports fans, to provide them with a more active role in their clubs and to bring them closer to their heroes.
"The Gazzetta Sports Awards, which have been honoring the best athletes and teams for over 40 years, are among the most prestigious awards in sports, but they are special because they are chosen by fans, making this partnership very fitting."
Gilbert Camilleri, Marketing Director for Socios, said: "We are excited to partner with Gazzetta dello Sport and look forward to handing over the award for Team of the Year after such a glorious year for Italian sport.
"There's real synergy between our two brands. We're both crazy about sports and have fans across many different verticals, from football to basketball, to tennis, motorsports and more.
"We also look forward to doing what we do best – reward fans – and welcoming them on stage with us to hand over the award."