AGA Forecasts March Madness Betting Boost for Online Sportsbooks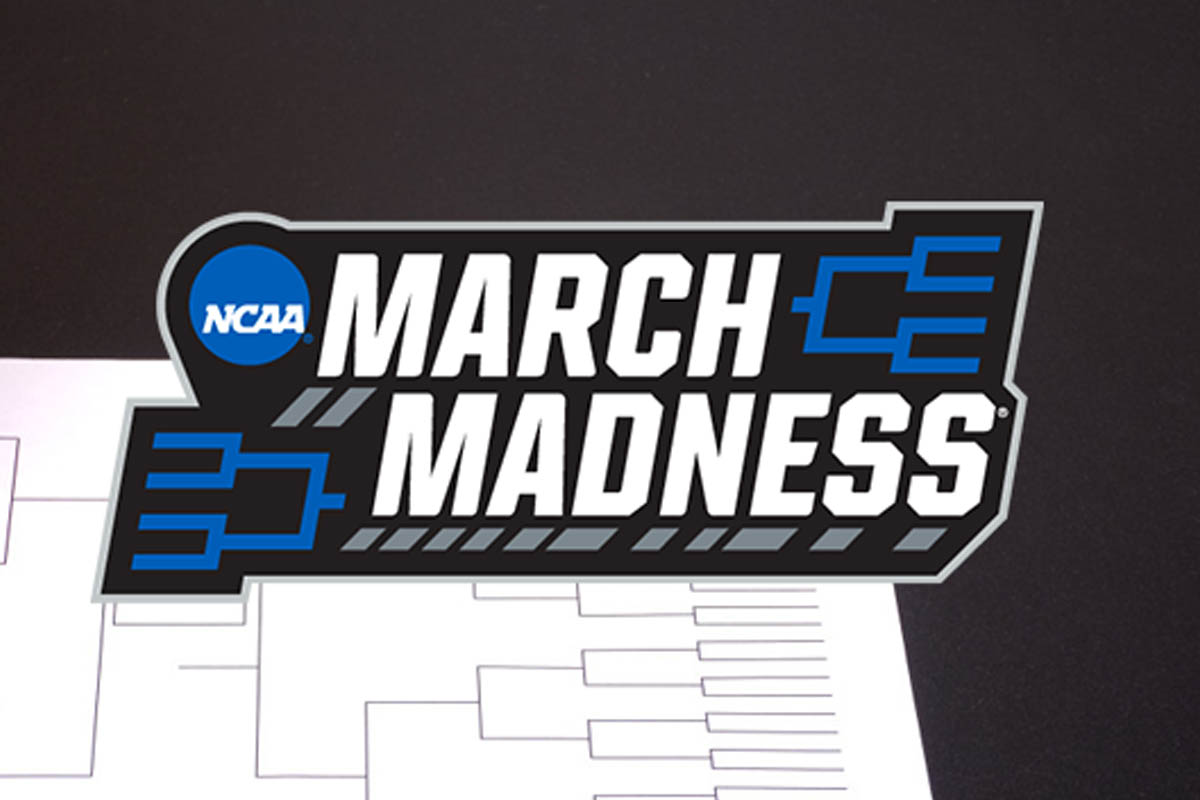 Reading Time:
2
minutes
A report from the American Gaming Association (AGA) stated that over $8.5 billion was wagered by 5.8 million people on March Madness in 2019 and that figure is expected to rise to 17.8 million people wagering online on this year's event.
The AGA's reported that three times as many Americans planned to wager on this year's March madness via online sportsbooks compared to 2019.
Of course the event was cancelled last year and this year the pandemic has meant the men's showpiece college basketball tournament is, for the first time in its history being held in a single state, Indiana.
The March Madness main schedule is as follows:
March 18-19

 –

 First Round

March 20-21

 –

 Second Round

March 25-26 –

 Sweet 16

March 27-28

 –

 Elite Eight

April 3

 – 

Final Four

April 5

 – 

National Championship
The expansion of the legal sports betting market in the USA has seen 14 more states legalize online gambling which translates into 73 million more Americans who can legally place sports bets.  Since 2019's March Madness much has changed – and companies such as DraftKings and FanDuel have grown their market and established themselves as major platforms for sports fans to compete for prizes.
45% of American adults are now living in a state with legalized sports betting.
March Madness Wagering Stats
Traditional sports betting on March Madness is forecasted to see an overall rise in 2021 with 30.6 million Americans expected to place traditional NCAA basketball bets on the popular March Madness end-of-season tournament. This is up by almost 18 million from two years ago the AGA said.
47.4 million American adults plan to bet on March Madness (that's more than 20% of the population)


8.3 million bettors are expected to place a March Madness bet at a physical sportsbook, which is up 79% from 2019
17.8 million say they will place a bet online, up 206% from 5.8 million in 2019


The odds of picking all 63 March Madness games correctly is 1 in 9.2 quintillion!

With more Americans turning to legal online betting on March Madness, the number of people who have said they plan to fill out a bracket this year has dropped to 36.7 million, down by 8% from 2019.
The latest March Madness Futures odds according to Vegas-Odds.com has the Gonzaga Bulldogs are favorites to win at +170 followed by Baylor (+375) and Houston (+800).
More March Madness Betting Stats

Betting among friends and colleagues remains popular – March Madness is likely to generate $4.6 billion of bets from 40 million people wagering with friends and colleagues through a total 149 million brackets, the AGA said.

Regulated Vs International Sportsbooks : The remaining $3.9 billion of bets will come primarily by way of international bookmakers / websites, though 4.1 million people will also place legal March Madness bets through licensed U.S based casinos and sportsbook operators.

Interest in the tournament is up slightly from 2019 with 26% of Americans saying they are very interested in the NCAA tournament, compared to 23% two years ago.

42% of college basketball fans said they followed the sport more closely this season, with 70% of those attributing their increased attention to the availability of NCAA sports betting.

17.8 million say they will wager online, up 206% from 5.8 million in 2019


8.3 million expect to place a bet at a physical sportsbook, a rise of 79% from 2019
March Madness is set to conclude on April 5th with the Championship final being played at the Lucas Oil Stadium, Indianapolis.

New horizons in the world of mobile: WakeApp agency received a license to promote gambling in the state of Arizona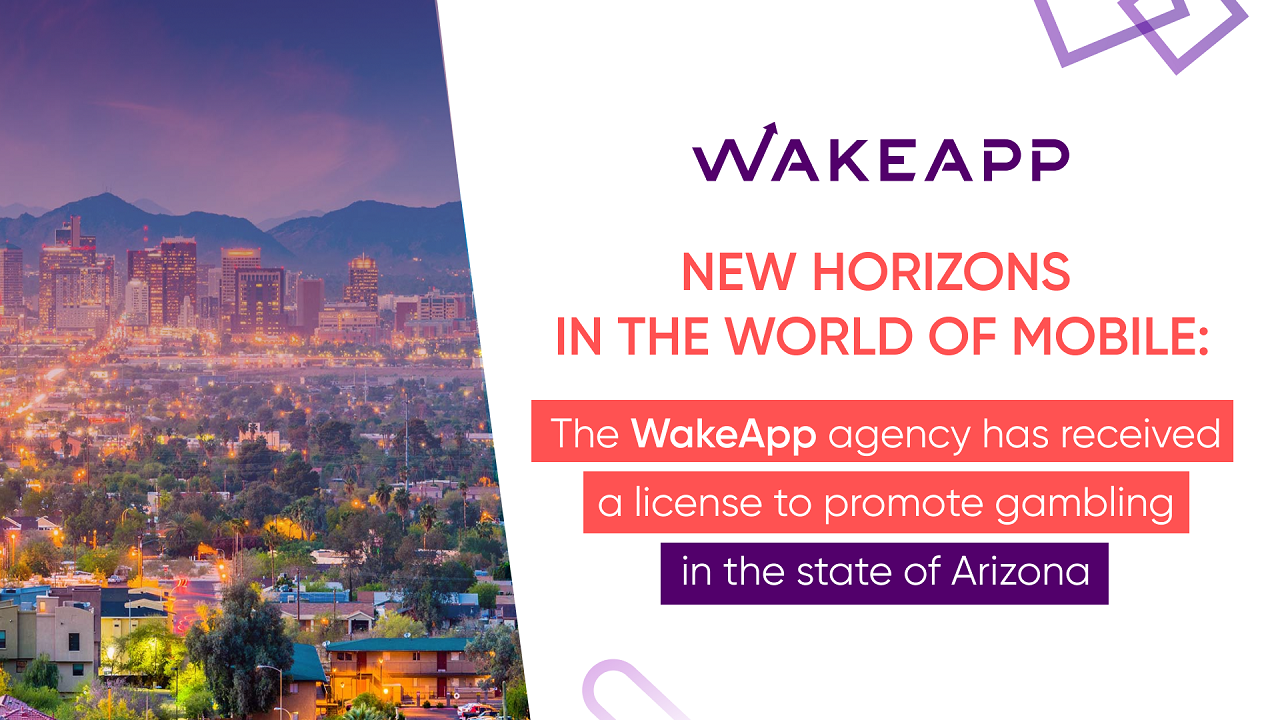 Reading Time:
2
minutes
The mobile marketing agency WakeApp, which is a guide to the world of mobile, has received another license to promote products in the igaming and sports betting verticals from the Arizona Department of Gaming. This means that from now on, licensed clients of the company can use the services of the agency and get hundreds of thousands of new players in this state.
WakeApp is actively expanding its presence in promising countries and opening up new opportunities to promote products in their territories.
In the state of Arizona, the sports betting vertical was fully legalized only in September 2021.
According to the Arizona Department of Gaming, in the first 2 months after the legalization of betting in this state, players made more than $777 million in bets, most of which were made using mobile devices. This is almost double the previous record in Virginia, where more than $324 million in bets were made in the first 2 months after legalization.
"Right now is a great time to master this market! Structural advantages and unparalleled player enthusiasm will enable advertisers to make the most of the existing acquisition opportunity in the new region." – CBDO Nikolay Belikov.
Already, the agency has received applications from regular advertisers for promotion in the state of Arizona and is actively preparing to launch new advertising campaigns.
Note: WakeApp is an international project and has been on the market for 7 years, it is also a leader in the development and promotion of gaming and non-gaming mobile applications in the e-com, video streaming, food delivery, sport, utilities, and finance verticals. Earlier in 2021, WakeApp was ranked in 5 categories in the 13th AppsFlyer Performance Index XIII. WakeApp has positioned itself amongst major international competitors such as Search Ads, Google Ads, Facebook Ads, TikTok and others, and also became the only agency represented in the ranking.
Emerging Gambling Markets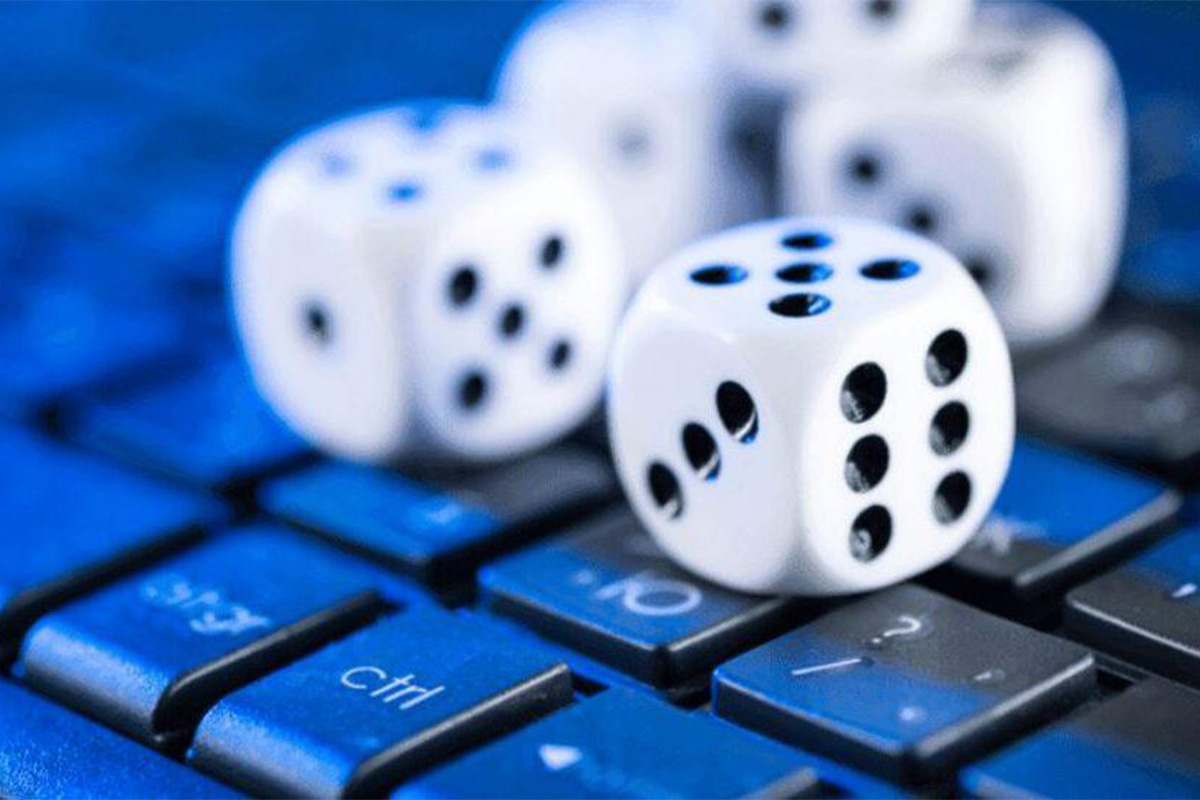 Reading Time:
3
minutes
There's no stopping the rapid rise of gambling markets and the unprecedented growth they're witnessing within their respective sectors. The United States of America has long been burdened by-laws and legislation to prevent its citizens from placing wagers and gambling on casino games – with the exception of Nevada.
However, since 2018 when the U.S. supreme court abolished PASPA (Professional and Amateur Sports Protection Act), a significant number of states have adopted total legality of gambling online and in casinos.
Gambling culture has always existed in the U.S., and the black-market era is eventually becoming a thing of the past. Emerging gambling markets such as online wagering are still illegal in many states. Still, with an undeniably positive outcome on the economy, new regulations are coming to fruition in most regions.
Thanks to federal law, online sports betting has been illegal, and, surprisingly, America took a long time to alter this downfall. The lucrativeness of the gambling markets and potential revenue is what states have missed out on. Nevada, New Jersey and West Virginia have set the precedence, showing incredible revenue figures from markets such as online sports betting.
The state of Arizona is one of the most recent areas to adopt online gambling, and if you're an Arizona native, you can take advantage of their welcome promo codes right now. Because of bonuses, greater populations, and already booming markets, Arizona, alongside New York, Maryland, North Carolina, and Indiana, are expected to enter the top 10 highest-grossing states inside this sector.
New York, in particular, has been predicted to develop into America's number one gambling state, as they'll transition into a complete gambling state in 2022. One factor in New York's expected success is their bonus offers, which could provide customers with matched deposits as high as $5,000. In addition to the large bonuses, the sheer volume of gamblers in New York should assist their expected market dominance and the state's willingness to introduce multiple licenses.
With that said, an outsider in America's sister country, Canada, is likely to become the most significant player in 2022. Both gambling and iGaming markets in Ontario are seeing huge interest from brands and players alike. With a population nearing 16 million, sportsbooks, casino enthusiasts, and 80 something brands are hunting for a license within Ontario.
Fintan Costello, the manager of BonusFinder.com, said: "While the larger established U.S. states will continue to play a crucial role in stateside growth in 2022, our index shows that newly regulated markets such as New York and Maryland will outmuscle many others due to their immense player volume potential and highly competitive markets and bonuses which many simply don't have right now.
"While the new U.S. markets will be the benchmark for other emerging and existing states, nothing will compare to Ontario, which will explode when regulated in early 2022.
"It's already a booming market pre-regulation, but we fully expect it to significantly outperform any U.S. state by some distance and for brands to race to the border to secure a significant piece of the action."
As of now, all U.S. states have the right to legalize gambling and sports betting to any level. Several gaming markets have jumped at the opportunity. These provinces are where you'll need to be located if you want to participate in locally regulated sports betting, and most of them have/ or are in the process of adopting online gambling. The complete list of states with online gambling include:
Nevada
New Jersey
West Virginia
Pennsylvania
Rhode Island
Iowa
New York
Indiana
Oregon
Illinois
New Hampshire
Michigan
Washington D.C
Tennessee
Virginia
South Dakota
Connecticut
Arizona Wyoming
Of course, over 50% of American states now provide some form of sports wagering – the fastest growing sector within the gambling market. The states above have joined the online betting market or are close to, but we anticipate that by 2024, the majority of states in America will embark on claiming their piece of the pie. The potential profits from this sector cannot be ignored, so it's no surprise that consideration has flared within so many regions in such little time.
LPGA and IMG ARENA partner to revolutionise women's golf content delivery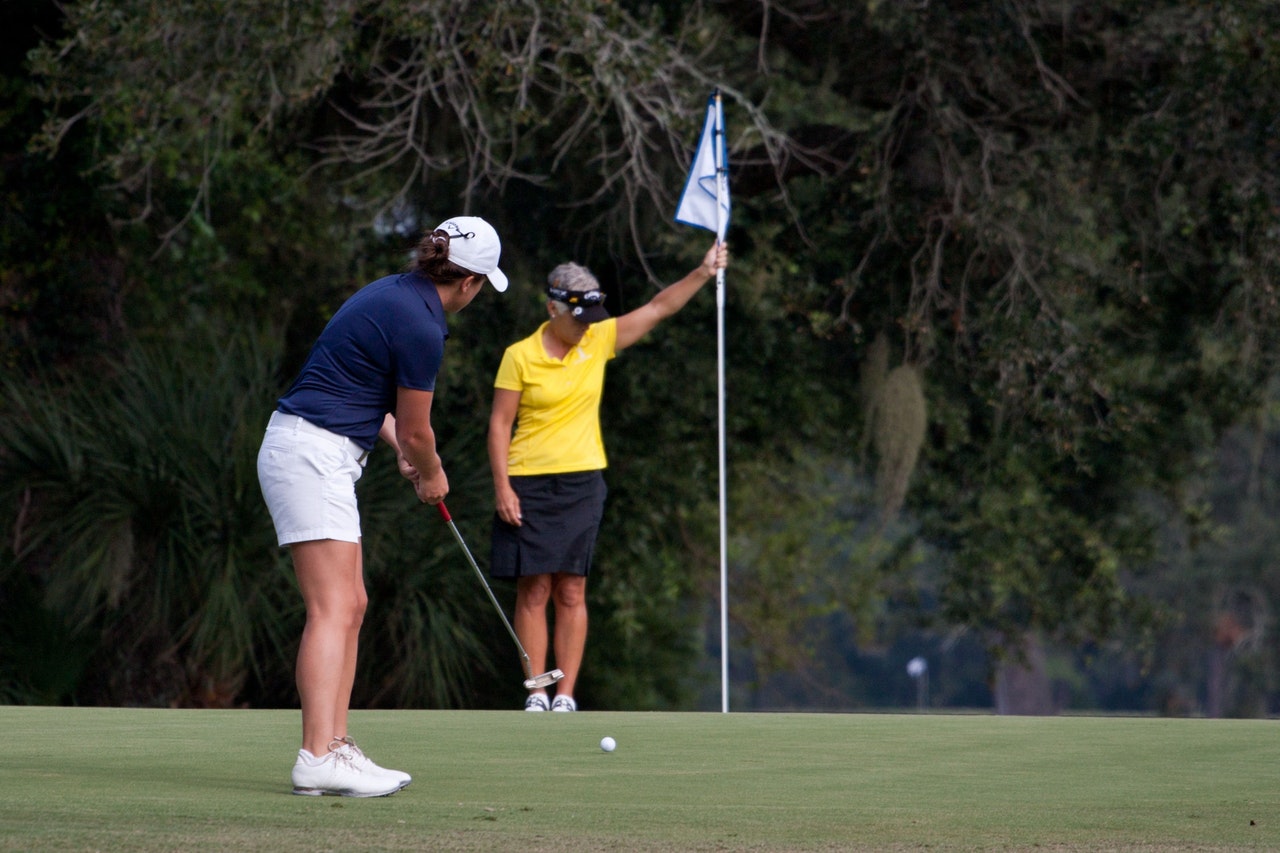 Reading Time:
2
minutes
Shot-by-shot data and live streaming from every LPGA Tour competition to bolster IMG ARENA's Golf Event Centre
IMG ARENA, a leading sports betting service and content hub, has secured the official sports betting data and live streaming distribution rights to the Ladies Professional Golf Association (LPGA) Tour, one of the longest-running women's professional sports associations in the world.
The partnership will mark a step-change in the presentation of data-led content from the LPGA Tour. The global tour comprises more than 30 tournaments each year, with flagship events across North America, Europe, Asia, and Australia, including five major championships.
Available from early 2022, a comprehensive range of real-time, shot-by-shot data and markets will be delivered via IMG ARENA's pioneering Golf Event Centre, as well as live streaming and interactive course visualisations from the Tour. Initial partners will include bet365, BoyleSports and Tipsport.
Max Wright, SVP Commercial, IMG ARENA, said: "We are delighted to partner with the LPGA and boost the Golf Event Centre with another elite sports competition. Bringing women's golf to the Event Centre has long been an ambition of IMG ARENA. The LPGA Tour features some of the most talented athletes in the world and weekly tournaments of the finest quality, which will deliver a vast and compelling range of data-led sports betting content for operators and their players."
Brian Carroll, SVP Global Media Distribution, LPGA, said: "IMG ARENA is the undoubted leader in producing golf sports betting content, through its game-changing Event Centre. With the full LPGA Tour covered, this is a significant commercial partnership that helps grow the game with thrilling content reaching new audiences and driving fan engagement around the world."
Headquartered in London, IMG ARENA works with more than 470 leading sportsbook brands worldwide to deliver live streaming video and data feeds for more than 45,000 sports events annually, as well as for on-demand virtual sports products including the UFC Event Centre. IMG ARENA's clients include the ATP, UFC, European Tour, PGA Tour, EuroLeague, MLS and the FA.