The world of online casinos in Italy: brands, market shares and legal limitations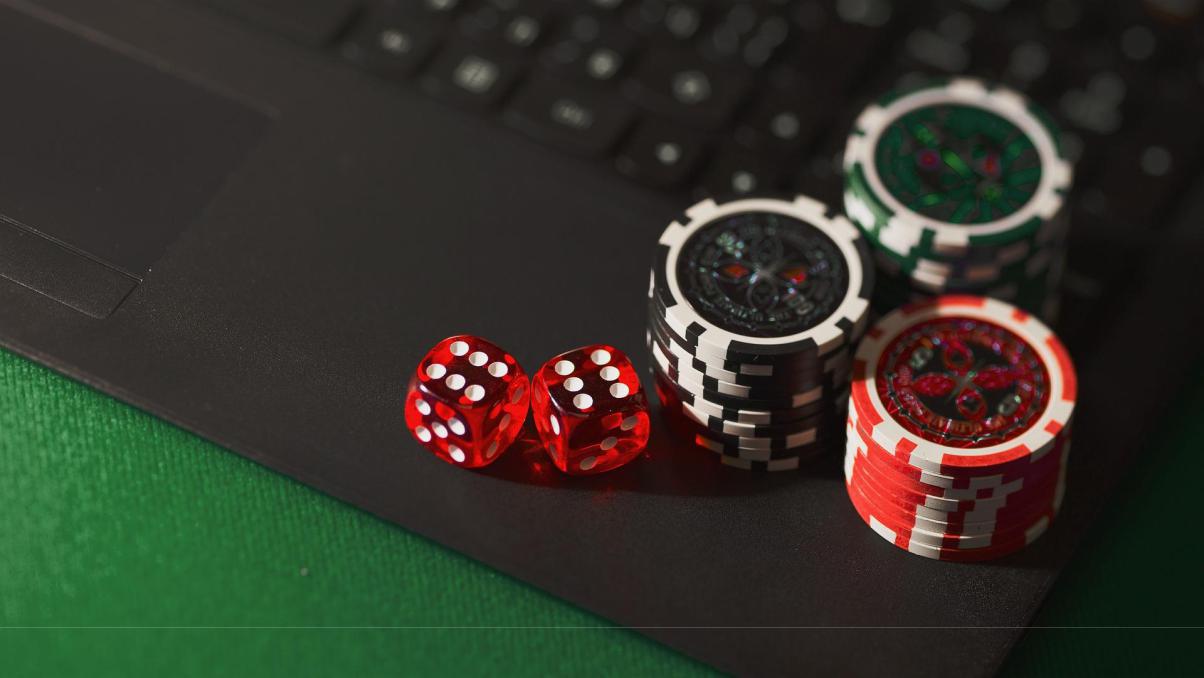 Reading Time:
5
minutes
Which are the best online casinos in Italy?
In this article we are going to find out which are the best online casinos in Italy, but also the limitations resulting from the regulations enforced within the Italian territory surrounding the promotion of businesses operating in the world of online betting.
Having said that, Italian casinos are regulated by the Italian Customs and Monopolies Agency (ADM), which means that all legal casinos authorised to operate are ADM-AAMS certified. In order to receive this certification, online casinos in Italy must pass a series of strict controls and must also make a significant financial investment.
There are many legal online Italian casinos, and here you can find a full detailed comparison of the best online casinos in Italy.
Are there international brands operating online casinos in Italy?
Many international brands operate their online casinos in Italy, among them we can find:
William Hill: Founded in 1934, William Hill has become one of the largest sports betting and gaming organisations in the world and is the UK's number one organisation with more than 2,300 corners in the UK and Ireland. Back in 1998 William Hill was one of the first to launch online betting and gaming services and
today their platform supports over 21 languages across more than 175 countries, and the Italian site is licensed by AAMS. From the very beginning the company has been synonymous with fair gaming and professional service. William Hill is also listed as one of the top 250 FTSE companies in London.
PokerStars: PokerStars Casino is owned by Rational Entertainment Enterprises LTD and is part of the Stars Group, a global leader in online gambling. As one of the most famous names in the market, PokerStars has been in the industry since 2001 and is the regular choice for most online poker players. PokerStars Casino was launched in November 2015 as a complement to their booming poker business.
LeoVegas: LeoVegas is a Swedish online gaming company founded in 2011 by Gustav Hagman and Robin Ramm-Ericson. Since November 2017 it has been present on the Italian casinos market as LeoVegas.it, providing online betting services, and allowing users to play other games such as casino and video slots. The company LeoVegas Gaming Ltd. is a brand of LeoVegas AB, a joint stock company also listed on the Stockholm Stock Exchange and the Nasdaq index.
Netbet: NetBet is an online sports betting and casino operator which offers various services such as sportsbook, online casino, online poker, and a live casino with offices in the UK, Malta, and Romania.
In addition to the most popular ones there are Italian casinos that are only present in Italy but depend on international brands such as:
Entain's Gioco Digitale: Entain plc (formerly GVC Holdings) is a British sports betting and gaming company that owns brands such as Coral, Ladbrokes, PartyPoker and Sportingbet. It also owns one of the best online casinos in Italy, Gioco Digitale launched in 2008, that was the first site to be fully regulated. It immediately positioned itself as a gambling portal for casual users, focusing mainly on products such as casino and bingo.
Italian casinos Brands' Market Shares
In 2020, the online Italian casinos market saw a strong growth due to the lockdown. As of October 2020 a total of €103.6 million has been spent in this market, an increase of 57.5% from the previous year (€65.7 million in 2019).
But how are these revenues distributed among the best online Italian casinos?
The market data updated to 2020 on Italian casinos saw Pokerstars lead with 11.46%, taking the biggest slice. It was followed by Sisal with 9.06%, Lottomatica with 7.93%, Eurobet with 6.33%, William Hill with 2.64%, and finally LeoVegas with a share of 1.78%.
We can therefore say that the market is led by an international company that operates in most countries under the same name, Pokerstars.
Legal limitations for online casinos in Italy
The online game was regulated in Italy in 2006 with the legislative decree 223/2006. The regulatory system has been appealed several times by operators from other states, but all legal proceedings have confirmed the full validity and applicability of the Italian licensing regime for online gaming.
Any operator licensed anywhere in the EEA, with a minimum gaming turnover of EUR 1.5 million in the last two years and meeting the standard requirements, is in principle eligible to apply for an ADM concession. In general, Italian law gives legal entities the right to apply for a concession for the management of gaming activities, while individuals are not granted the same possibility.
The only way to make such an application is to participate in the public procedures that are announced by the Regulatory Authority. The number of concessions that can be granted for online casinos in Italy is decided by the Government, while the duration of the concessions is established from time to time in the contract concluded between the State and the concession holder.
Currently, the key requirements for Italian casinos are the following:
1. The operator must alternatively have a gaming license issued by any European State (for at least one of the games authorised in Italy) or an adequate technical capacity, i.e. sufficient infrastructure to offer at least one of the games authorised in Italy, and a bank or insurance guarantee of €1,500,000.
2. Minimum share capital of €1,500,000, proven by financial statements for the last two years of activity related to the gaming sector.
3. It is not expressly required that the servers be located in Italy, but they must be located within the territory of a European State.
"Decreto Dignità" and how it affects companies' promotion
The Decree-Law No. 87 of 2018, also known as the "Decreto Dignità", introduced an absolute ban on the advertising of games and bets including sponsorships and forms of indirect advertising. In particular, Article 9 concerns the prohibition of any form of advertising, including indirect advertising, relating to games or bets with money winnings, regardless of the medium used, including sports, cultural or artistic events.
Excluded from the prohibition are national lotteries with deferred draws, lotteries and tombolas organised at local level for charity and must include the logos of the Customs and Monopolies Agency. Violations of the regulations are subject to a sanction of 20% of the value of the sponsorship or advertising, with a minimum amount of €50,000 per violation.
The Authority for Communications Guarantees (AGCOM) is the body responsible for imposing sanctions, which go into the Fund for countering pathological gaming. Until 2018, gambling advertising was allowed within certain limits. In particular, the 2016 Stability Law (Legge di Stabilità) had introduced a series of prohibitions with reference to gaming advertising, implementing the principles contained in Recommendation no. 478/2014 of the European Commission.
It was forbidden to advertise excessive gambling, to deny the risks associated with gambling, to advertise gambling as a means of solving financial problems, target or refer to minors, to make unfounded statements about the chances of winning.
It was also prohibited to advertise games with cash winnings on national and local radio and television broadcasts from 7 a.m. to 10 p.m. every day, except specialised media, identified by decree of the Minister for the Economy in agreement with the Minister for Economic Development, and national lotteries.
&nbs

Three IPL Franchises Join Socios's Network of Major Global Sporting Properties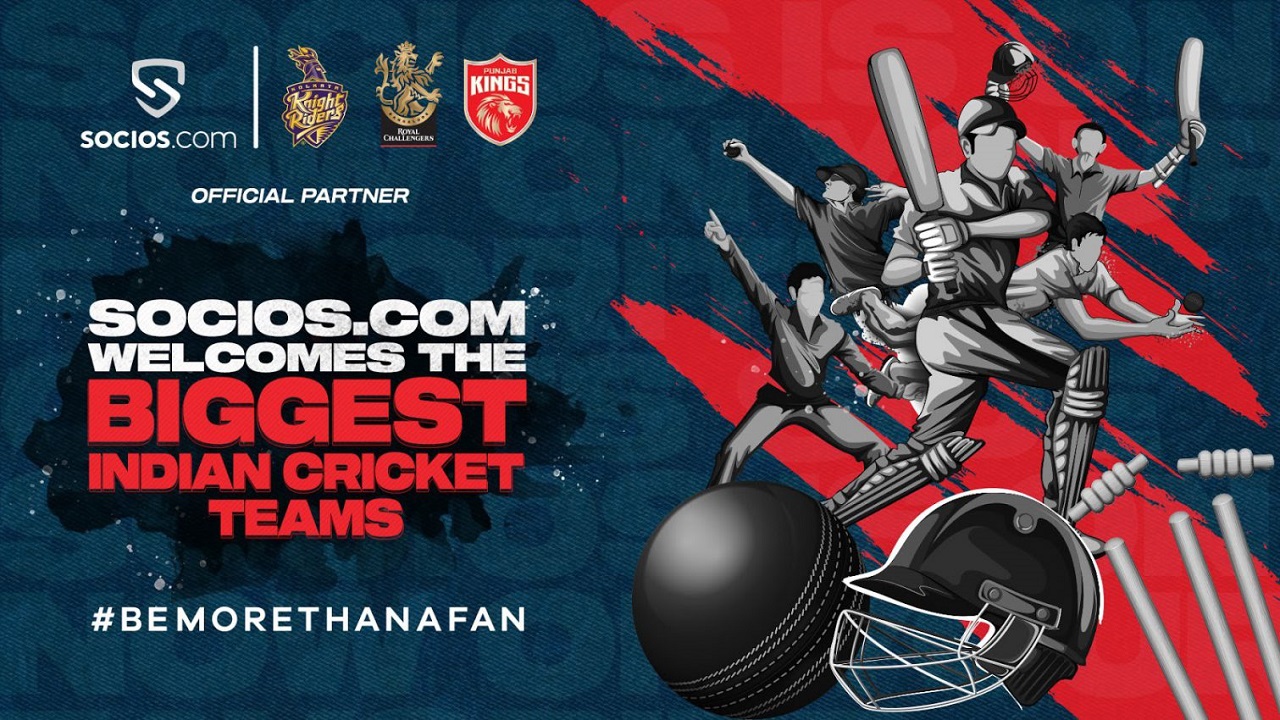 Reading Time:
3
minutes
Chiliz, creators of the Chiliz Blockchain and Socios, the world's leading sports tech fan engagement and monetization platform, have announced partnerships with three IPL franchises; Royal Challengers Bangalore, Punjab Kings and Kolkata Knight Riders.
The IPL is a Twenty20 cricket league contested by eight teams out of eight Indian cities with the highest attendance levels in world cricket and an overall brand value in excess of $6.5B.   The T20 season was suspended last week keeping the safety, health and wellbeing of all the stakeholders in mind.
With no games for the foreseeable future, all three teams and Socios.com are now taking the opportunity to explore common blockchain and digital initiatives aimed at improving fan engagement.
Socios is a direct-to-consumer (D2C) platform that leverages blockchain technology to provide the world's leading sporting organizations with the tools to engage with and monetize their global fanbases. Chief among the solutions offered to these properties are Fan Tokens –  digital assets, minted on the Chiliz blockchain, that provide owners with access to voting rights in polls, VIP rewards, exclusive club and sponsor promotions, AR-enabled features, chat forums, games and competitions.
The announcement takes the total number of partners in the Socios.com network to more than 30.  The Socios.com roster consists of a host of major international sporting properties, including  European soccer giants FC Barcelona, Paris Saint-Germain, Juventus, AC Milan and Manchester City and the UFC.
Chiliz $CHZ is a crypto unicorn with a market capitalization of $3B. The company has major global expansion plans and will continue to grow their existing presence in Europe, while increasing their global network with new partnerships in the US, UK, Asia and South America.  The company has multiple office locations around the world and will open new US, European and South American headquarters in New York, Madrid and Sao Paulo in 2021. Chiliz generated revenues of $30M in 2020 that was shared with partners and is targeting $200M in 2021.
Satish Menon, CEO – Punjab Kings, said: "The IPL is amongst the top leagues in the world today and
Cricket is the second most popular sport in the world  and is followed by fans universally.
"We are happy that Socios.com has recognized this and partnered with us. The partnership with Socios.com is a significant step towards a new genre of fan engagement that will emerge from this. We hope that the association benefits both the franchise and Socios.com and helps in the overall growth of the Franchise."
Venky Mysore, CEO & MD of Kolkata Knight Riders, said, "The suspension of IPL was an unfortunate, but very much a necessary step to protect the safety of the players. We were keen to look at new ways of enhancing and optimizing how we engage with our fans, and Socios.com seemed like the right fit. Socios.com has already proven what a powerful tool it can be for fan engagement with some of the biggest sporting organisations in the world. Kolkata Knight Riders is honoured to be among the first IPL teams to forge a partnership with them and we're excited to begin exploring all the possibilities this new partnership offers."
Speaking of the partnership, Rajesh V Menon, Vice President & Head of Royal Challengers Bangalore, said, "RCB keeps the fan centre stage in everything we do. With the tournament paused for now and discontinued on-field entertainment, RCB has gladly partnered with Socios.com to bring some off-field engagement for our fans. With this partnership, we continue to look at new ways of enhancing and optimizing how we engage with our fans."
Alexandre Dreyfus, CEO of Chiliz and Socios said: "The suspension of the league was a vital step in the fight against COVID-19 in India, but Royal Challengers Bangalore, Punjab Kings and Kolkata Knight Riders all see this period of on-field inactivity as an opportunity to begin exploring the range of possibilities partnering with Socios.com offers.
"Cricket is the second most popular sport in the world and transitioning passive fans into active fans is essential to its future.
"I'm very excited by the huge potential of these partnerships and future collaborations in this massive, vibrant market."
GambleAware: New gambling prevalence methodology review published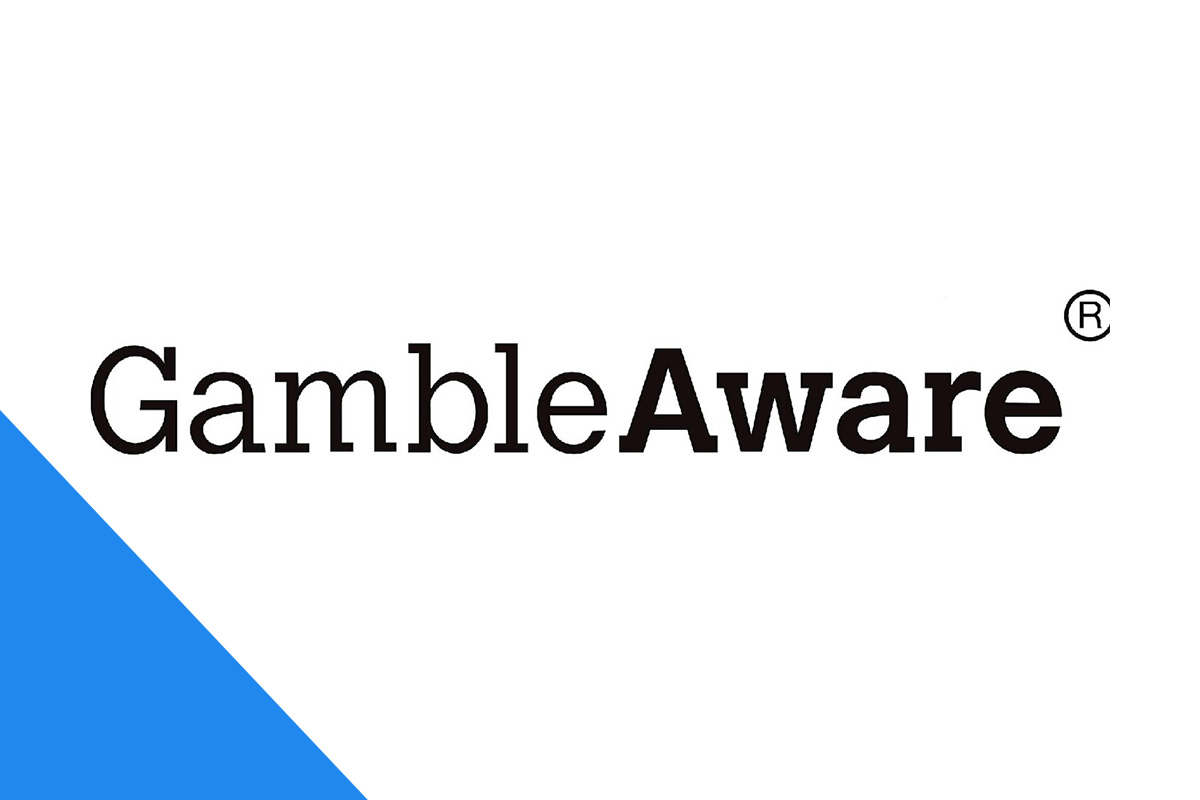 Reading Time:
2
minutes
GambleAware has today published commissioned research, authored by Professor Patrick Sturgis and Professor Jouni Kuha of the London School of Economics, which investigates how methodological differences between surveys affect the accuracy of estimates of gambling harms. The research was commissioned following a 2019 YouGov study which found substantially higher rates of gambling harms across Great Britain than had previously been reported by the 2016 and 2018 Health Surveys for England.
The research was commissioned to identify the best way to determine gambling participation and prevalence of gambling harms in Great Britain and to develop a better understanding of how methodological factors might account for the differences between the results of the YouGov study and the Health Survey for England's results. The surveys reviewed in the report produced widely varying estimates of 'problem gambling'[1] in Great Britain, indicated by a PGSI score[2] of 8+, ranging from 0.7% to 2.4% of adults.
The research reviewed eight different surveys into gambling participation and prevalence of gambling harms to identify differences in results and what causes them. The key finding is that surveys using predominantly, or exclusively online self-completion responses produce consistently higher estimates of gambling harm compared to surveys which use paper self-completion techniques as part of a face-to-face interview.
The primary cause of this discrepancy was found to be selection bias in online surveys.  Selection bias in this instance refers to the fact that online surveys skew towards people who are comfortable using online technologies and who use the internet regularly. These people are also more likely to be online and frequent gamblers, meaning online surveys tend to over-estimate gambling harm.
Given these findings, the researchers shared the following recommendations for future prevalence surveys:
Given the high and rising cost of in person surveys, measurement of gambling prevalence and harm should move to online surveying.
The move to online interviewing should be combined with a programme of methodological testing and development to mitigate selection bias.
In person surveying should not be ceased completely; probability sampling and face-to-face interviewing should be used to provide periodic benchmarks.
GambleAware commissioned this study to better understand the true demand for treatment and support for gambling harms across Great Britain and will use the findings of this study to inform and direct the future Annual Great Britain Treatment and Support surveys. Data from the surveys will continue to be used to update GambleAware's interactive maps, which show in visual format the prevalence of gambling participation and harms at local authority and ward level across Great Britain.
Professor Patrick Sturgis, Department of Methodology at the London School of Economics, said: "Our research has found that online surveys tend to systematically overestimate the prevalence of gambling harm compared to face-to-face interview surveys. However, given the very high and rising cost of in person surveying, and the limits this places on sample size and the frequency of surveys, we recommend a shift to predominantly online data collection in future, supplemented by periodic in person benchmarks."
Alison Clare, Research, Information and Knowledge Director at GambleAware, said:  "We want our prevention, treatment, and support commissioning to be informed by the best available evidence, and having survey data we can be confident in, within the constraints of data collection in an increasingly online world, is key. GambleAware's annual GB Treatment & Support survey is an important tool in building a picture of the stated demand for gambling harms support and treatment, and of the services, capacity and capability needed across Great Britain to meet that demand.
Week 19/2021 slot games releases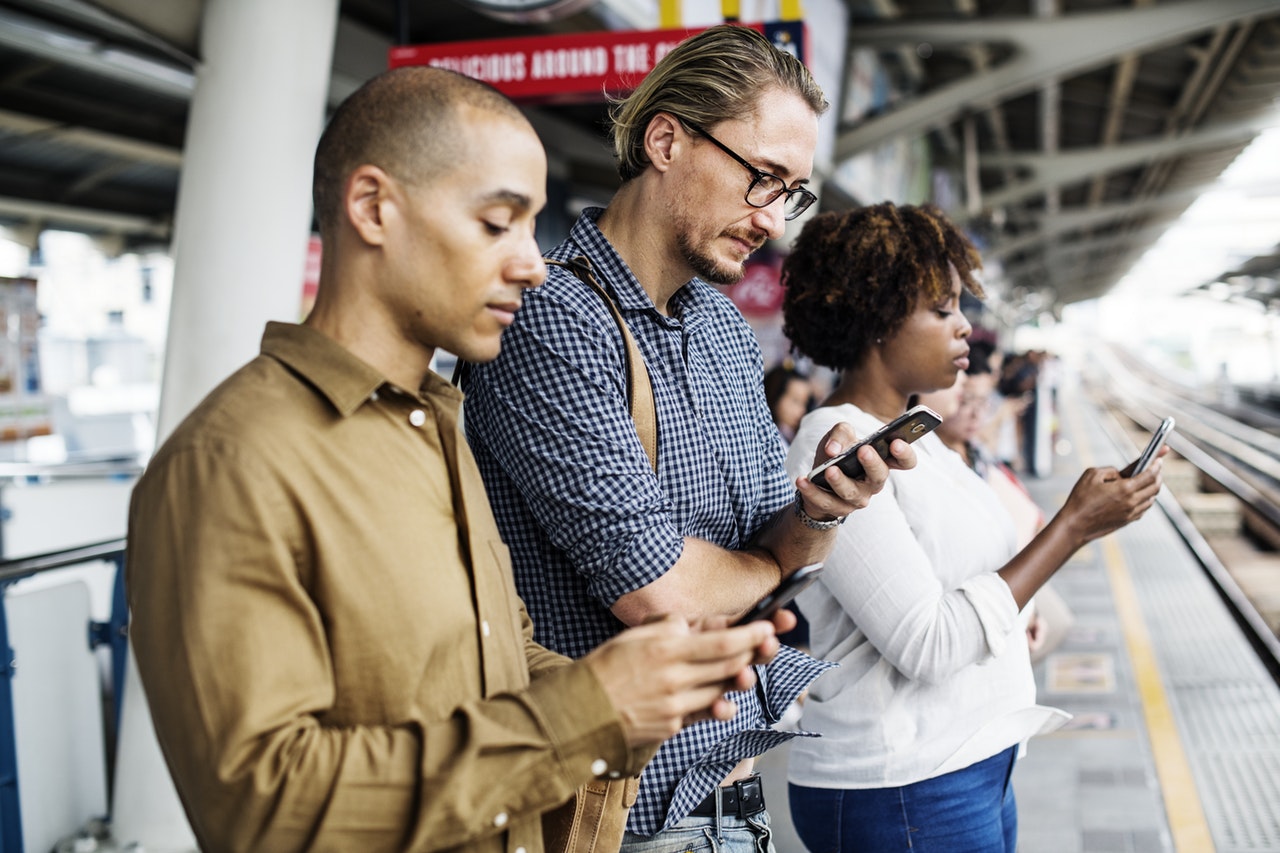 Reading Time:
5
minutes
Here are this weeks latest slots releases!
GAMOMAT's brand new title, Monkey Mania, is the perfect game for intrepid adventurers looking for excitement on the reels and cute jungle animals.Monkey Mania whisks players away for an inspiring journey beneath the canopy where a variety of fascinating animals are hanging out amongst the trees. The most lucrative creature that players can get is the cuddly Lion cub, while the other sought after symbols are the Monkey Mania Scatter and Monkey Wild.
Yggdrasil, the leading worldwide publisher of online gambling content, and Bang Bang Games have teamed up to release scorching new hit, The Hot Offer. The game takes a classic Cash on Reels mechanic and adds an interactive twist on the 5×3 reels. In a manner reminiscent of the hit game show Deal or no Deal, cash chips land on the reels, each with either a shown or hidden value. If five or more chips land, the Hot Offer feature is triggered. This gives players the chance to take an offer where the game will supply an instant cash prize, or take the chips. Players can land the Mystery Chips to reveal if they beat the house, or the Mega Chips that are worth up to 2,500x stake.
Design Works Gaming is challenging players to discover a long-lost fortune in an innovative new online scratchcard including two features designed for the fearless adventurer. The Ancient Egyptian-themed scratchcard is built around an engaging base game where players must match winning numbers to land a prize. Players can also unlock the book feature for larger prizes, and an innovative wheel spin feature for large multipliers. The next-generation scratchcard is already a strong performer in the UK with leading casino William Hill, and is now available to all operators.
2021 HIT SLOT is this year's new legend and ready to leave a dazzling mark in history. This Endorphina gem is wrapped in red gold and juicy classics, ready to mesmerize those who can afford the most luxurious slot experience of all time. 2021 HIT SLOT brings its unique twist on fruity-themed traditions and unforgettable, modern success. The game has 3 reels, 3 rows, and 5 fixed pay lines, where every symbol has been crafted to perfection.
Play'n GO are looking to tickle players funny bones with their latest release, the wacky clown slot, 3 Clown Monty. The 5×3 slot tells the story of the Monty Brothers, Bumbo, Schmucky and Whatda, three hapless clowns who run the worst circus ever. Even their star attraction, Bite-E the Gorilla, can't save this terrible show! The slot has a unique theme, loosely connected to a circus theme, which has proven popular in slot markets. Still, it uses its detailed narrative and comedic premise to separate itself from other games within the genre, creating another Play'n GO slot that differentiates itself in the market.
Leander Studios' new Savage Shark title emerged from the deep and went live exclusively with Videoslots. This thrilling ocean adventure invites players to brave the waves and earn the chance to win free spins and re-triggers, while keeping a close eye on circling fins whilst. Ideal for beach goers who enjoy medium-high volatility games, the title offers 1024 ways to win and is certified for Italy, Denmark, Sweden, Spain and the UK. Shark attack free spins are triggered by three, four and five bonus symbols in view and awards eight, 15 and 25 spins respectfully. During free spins, each wild symbol – including a glamourous Surfer – that leads to a winning combination will transform into an x2, x3 or x4 multiplier wild.
Yggdrasil and Peter & Sons have combined forces to release their latest YG Masters creation, transporting players on a magical journey to find the powerful Cauldron that is the source of all dreams. The game, powered by Yggdrasil's state-of-the-art technology GATI, is set in the deep caves of Algroth many moons away where the blue wizard guards the Cauldron that players seek to discover hidden treasures and huge prizes. This 5×3, high-volatility mythical slot comes with free spins and super free spins which is unlocked by collecting scatter symbols. When three or more scatters land on the reels, it triggers up to 10 free spins. A win on a high paying symbol is upgraded for all subsequent spins and pays double. Each upgrade also awards an additional free spin.
Classic slot has been developed in collaboration with Hurricane Games as part of developer's Greenlogic® Program. Stakelogic, the in-demand developer behind some of this year's most popular casino games, has added another classic slot to its already impressive portfolio of retro titles. Ultra Joker has been produced in collaboration with Hurricane Games via the developer's Greenlogic® program that sees it team up with rising star studios on a series of game launches. Ultra Joker has been designed to appeal to fans of retro slots, taking a 5×3 reel grid format with 5 paylines and featuring the classic bar, star, x and fruit symbols. The game, which comes with three RTP versions, sits towards the high end of the volatility scale to deliver plenty of fast-paced action with every spin.
Pariplay Ltd, the leading aggregator and content provider, is taking players deep into a world of magic with new release Phoenix Kingdom. With a mythological setting hidden deep in a mountain range, this 5-reel, 3-row fantasy video slot transports players into a place where phoenix birds have risen from the ashes to find safety and solitude from the outside world. Phoenix Kingdom truly gets the magic started when players discover the Special Reel prizes. Above each reel sits a prize of Credits, Free Spins or a Wild Bonus, triggered when the Phoenix Egg land on that respective reel. Stacked Wilds can also appear and when this happens, each Wild symbol has a credit value on it which is unlocked when the Phoenix Egg lands on the reel featuring the Wild Bonus prize.
Pragmatic Play, has undertaken a quest for mystical riches in its latest hit Phoenix Forge. The 5×3 video slot sees players traverse the reels in search of the ancient and legendary phoenix, with the 20-payline game featuring tumbling reels with a built-in multiplier system for huge wins. Every time a symbol is part of a winning line, it will be removed from the reels, with an increasing multiplier being activated in the empty spot before new symbols tumble down to fill it. Every successful cascade that fills that spot will see the multiplier count increase by 1x on that spin.