ITL report successful show at VendExpo in Russia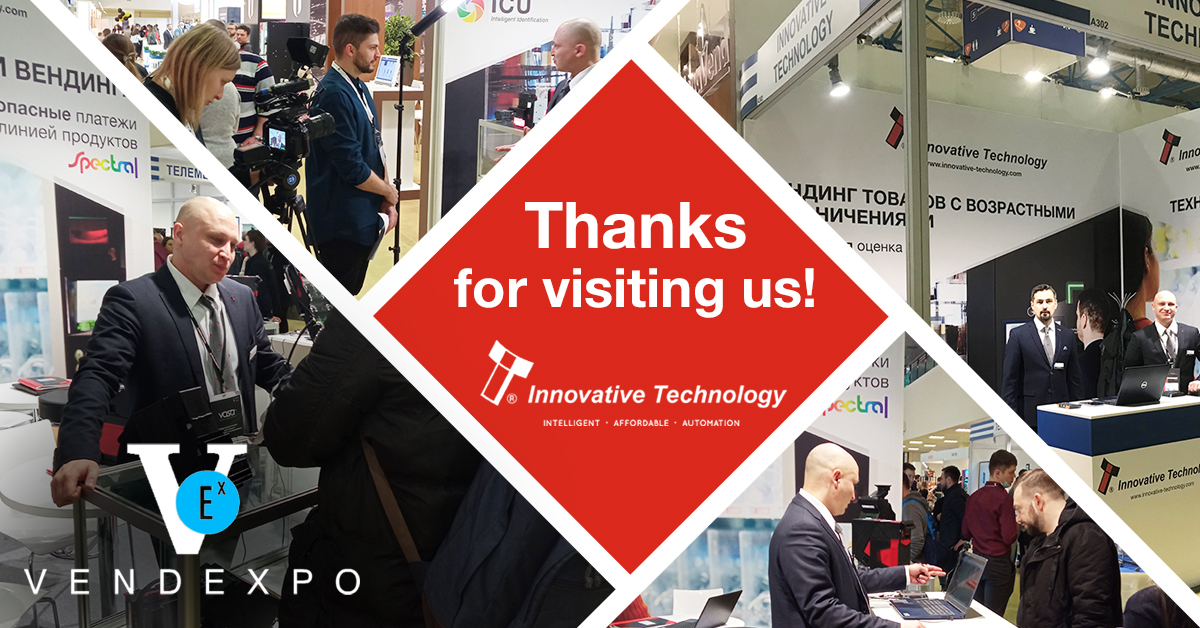 Reading Time:
2
minutes
Notwithstanding the global situation, VendExpo in Moscow took place last week spanning over three days in the Russian capital.  The 14th international exhibition of vending technologies and self-service systems was held at the Expo centre and was one of the first major global exhibitions to take place since the pandemic began last year.
Commenting on ITL's presence at the show, Georgiy Frolov, Business Development Manager said, "VendExpo was a welcome opportunity to meet up with partners, colleagues and customers given the past year we have all had. Despite the expected reduction in customer traffic compared to previous years, the show was quite successful for us and we had a good number of quality leads, so we predict that overall, the show will produce more potential customers. The team also noticed that both exhibitor and visitor profiles where more varied compared to 2019 suggesting the show is attracting other market sectors beyond vending such as banking and kiosk. Customers from all industries who visited the booth could see the potential for facial recognition and updating their units to improve their recycling capabilities."
Georgiy continued, "A big success for the region is the adoption of our compact recyclers NV11 Spectral and NV22 Spectral. These are the first choice for Vending applications due to their flexibility and size. Visitors were impressed with their proven ability to maximises cash efficiency and reduce operational costs significantly. It was also great to see some of our more traditional products on other stands such as the BV50, which is used widely across Russia within vending applications."
"For higher volume, retail applications, customers showed a keen interest in our recycling offerings for both bills and coins using the Spectral Payout and Smart Coin System combination. The Spectral Payout is an 80 note 'true' mixed denomination recycler which uses the Central Bank of Russia (CBR) certified NV200 Spectral validator. It gives complete note image capture for exceptional protection against fraudulent and stained notes as well as eliminating change starvation & reducing the note float level required to keep machines operational. This unit combined with the SMART Coin System – a multi-denomination coin recycler, which is now able to work with 1-10 RUB coins – proved to be popular with the visitors."
Concluding Georgiy said, "This year we also participated in one of the conference programme discussions on self-service innovations. We reviewed ICU, our facial recognition and age verification device, as a part of self-service systems of the future. This was well received and resulted in several discussions and potential partnerships. On the booth ICU was also creating interest with more perspectives of its practical use such as loyalty programs and night clubs. The ICU age verification feature demonstrated on the booth attracted high interest from visitors who sell age-restricted goods and services both in retail and vending sectors as an effective way to automate age checks to ensure compliance. This new era of self-service is fast moving and presents interesting prospects for the future. We look forward to working with customers and partners in the region to explore how our new products and technologies can benefit their businesses."

Checkin.com Group's software now available to 60+ operators through integration with Aspire Global's iGaming platform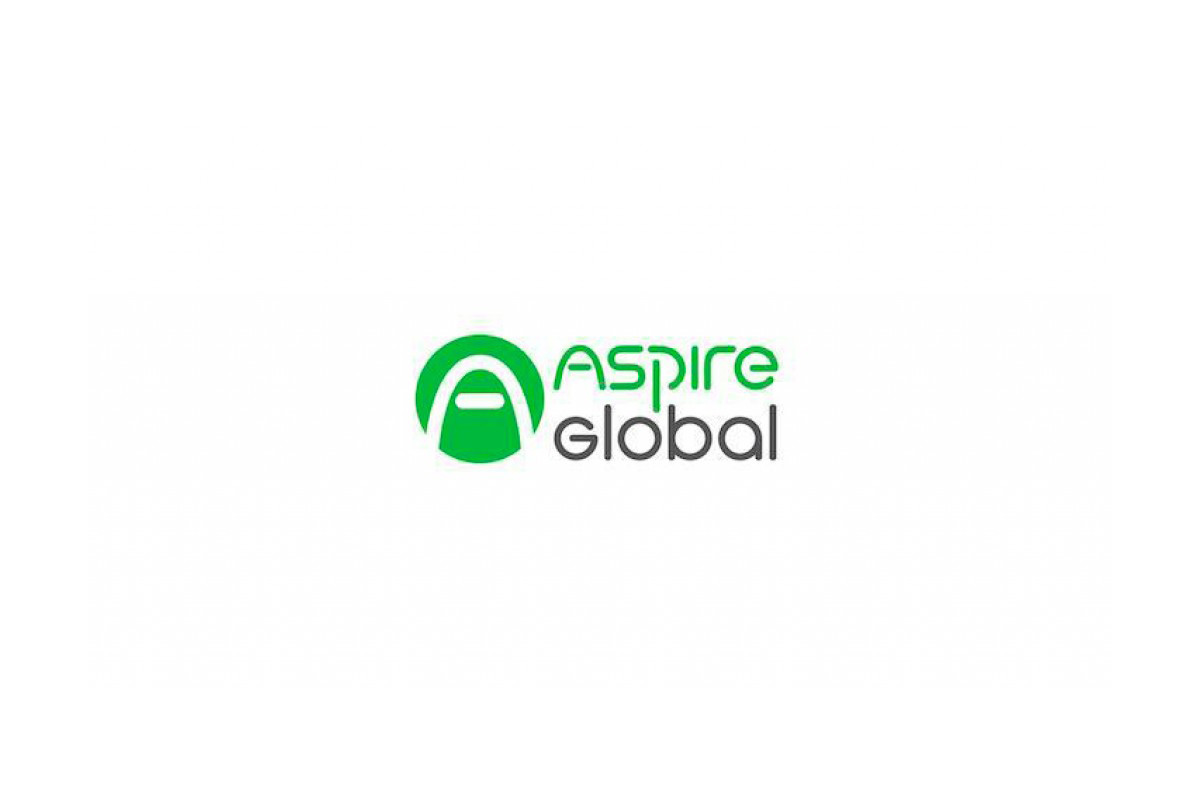 Reading Time:
2
minutes
Checkin.com Group, the tech company that changes how people all over the world checkin with services online, adds platforms to the company's distribution strategy.  The Checkin.com onboarding software is now available to 60+ brands, for improved onboarding and adaptation to local regulations, through integration with Aspire Global's (STO:ASPIRE) B2B iGaming platform. Checkin.com Group is continuously looking for opportunities to enable additional relevant platforms to further strengthen the company's growth.
Checkin.com offers all brands in Aspire Global's platform its best in-class SaaS technology which optimizes the sign-up experience for each user. It combines multiple UX systems, data sources, and identification methods to provide the best flow out of the box. Using a data-driven approach, the technology has gained great traction within iGaming due to its effectiveness in solving both increased user conversion while at the same time ensuring necessary identification and continuously adapting to local compliance in each market.
"We have had a good flow of new customers signing during the last months, and when we now add platforms to our distribution strategy, we think that we can increase our sales pace further. This is a long term effort on our end and we believe that adding more platforms will add a lot of value to our growth in the years ahead. Aspire Global has established themselves as one of the leading iGaming platform providers and have for long had a clear focus on innovation and technological excellence. We are thrilled about the possibility to work with all the brands on their platform", comments Andreas Thim, deputy CEO at Checkin.com Group.
Aspire Global operates in 30 regulated markets globally including the US, Africa, Europe and LatAm, with the platform certified in 22 markets around the world.
"Checkin.com's technology significantly streamlines the onboarding process for players while ensuring compliance requirements are met in full across multiple markets. Integrating this solution within our platform brings widespread benefits, not least for our operator partners by increasing user conversion. This partnership can only enhance our status as providers of the complete iGaming solution," states Yoel Zuckerberg, VP Product at Aspire Global.
Enabling additional relevant platforms will likely be a contributing factor in Checkin.com Groups' distribution strategy going forward.
mkodo offers Casino Web Product on Bejoynd's iGaming Platform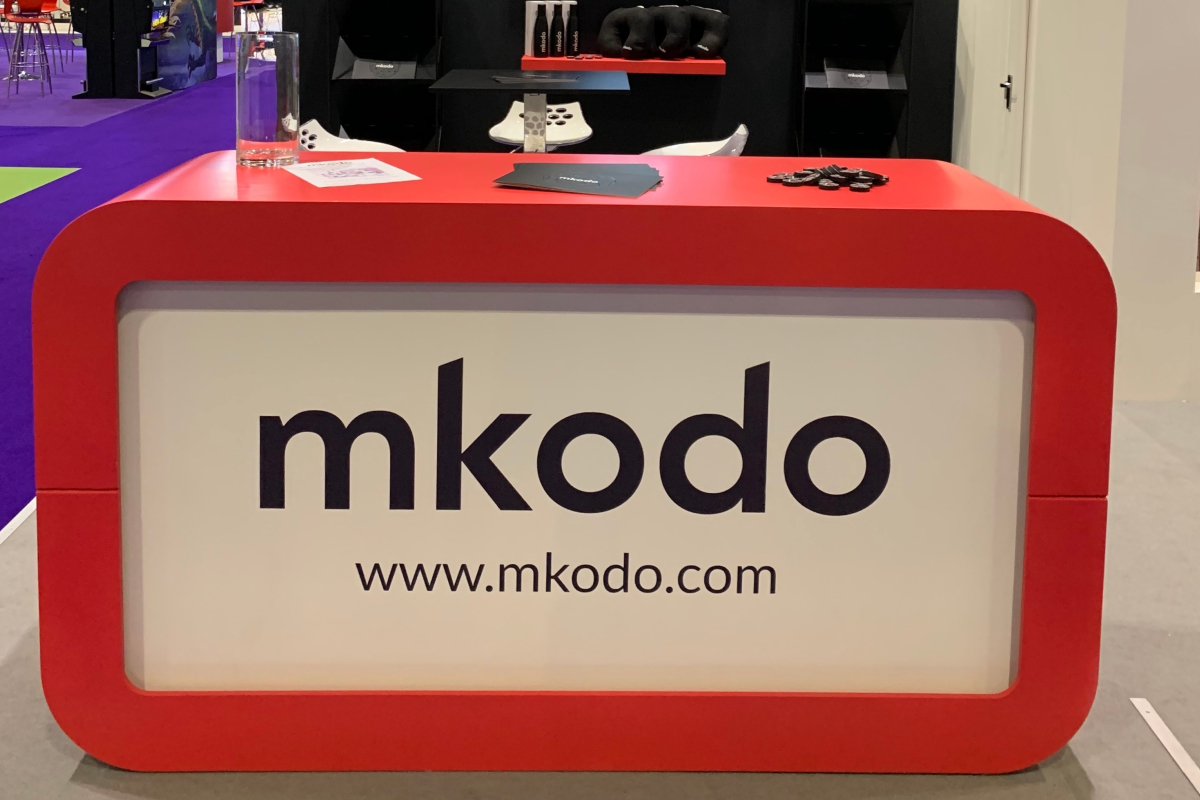 Reading Time:
< 1
minute
Casino House first client to take advantage of the solution
Digital product expert mkodo has partnered with iGaming solution provider Bejoynd to deliver their first casino website integrated with Bejoynd's GAT platform.
Danish operator Casino House's website, developed by mkodo, is now live on Bejoynd's fully compliant solution.
Bejoynd offers a complete back-office solution to online casino operators including player account and wallet management, payments, compliance, AI-based player protection and fraud detection tools, reporting capabilities and bonus management.
To integrate with the GAT platform and deliver the Casino House web app, mkodo utilised their full package solution known as Casino Web Framework (CWF) which is designed specifically to integrate with iGaming platforms.
The CWF product is customisable for client and brand requirements. Operators that select the Bejoynd GAT platform can now get their product to market swiftly with an excellent front-end product in their chosen markets.
mkodo is set to launch further casino websites operating on the Bejoynd GAT platform later this year.
Sue Yoxall, Co-Founder and Executive Director of mkodo, said: "By integrating our CWF product with the GAT platform, we are able to offer Bejoynd's clients a service that propels their digital strategies through increased speed to market and an enhanced experience for their players.

"Bejoynd's platform is an exciting new addition to our range of PAM integrations, and we're thrilled at the potential to work with more of their clients in the future."
Jonas Oscarsson, Founder and Chief Executive Officer at Bejoynd, said: "mkodo provides a seamless solution that gives our clients the stability and support they need to succeed."
Evoplay secures certification with GLI to enter Lithuania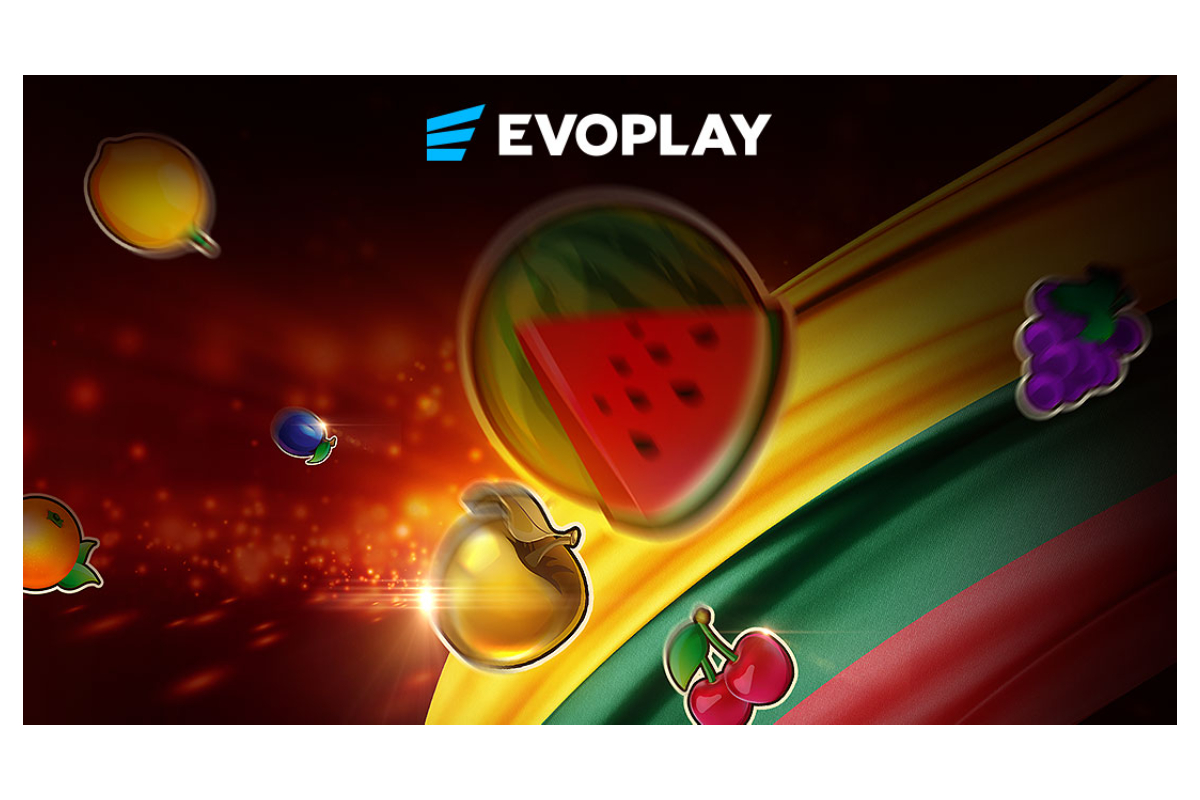 Reading Time:
< 1
minute
Game development studio Evoplay has just been awarded certification with Gaming Laboratories International (GLI) for its library of proprietary slot titles to be used in the Lithuanian market as the studio continues to grow out its European foothold.
The news will see Evoplay bring 40 of its high-quality games to the Lithuanian market following its full certification to the standards set by the country's regulator, the Gaming Control Authority (GCA), including popular releases Rise of Horus, Fruit Super Nova, Forest Dreams, Candy Dreams, Elven Princesses and many more.
The sought-after certification comes as an important recognition of the quality and security offered by Evoplay's titles, allowing operator partners to feel more secure than ever.
Evoplay has made a name for itself as one of the industry's most exciting game suppliers, providing partners with an unrivalled portfolio of slot, table and instant games.
The developer has also secured a loyal following of fans from the online streaming community off the back of a successful year in 2020, contributing to the creation of a safe and regulated gaming environment for players and operators alike.
Commenting on the new certification, Ivan Kravchuk, CEO at Evoplay, said: 
"We have unveiled a packed roster of fresh content since the start of the New Year, so it's great to see all of our hard work being rewarded with this essential certification.
"At Evoplay, we offer some of the most immersive gaming experiences on the market, and we can't wait to provide Lithuania-based operators with our innovative slot games."