ITL report successful show at VendExpo in Russia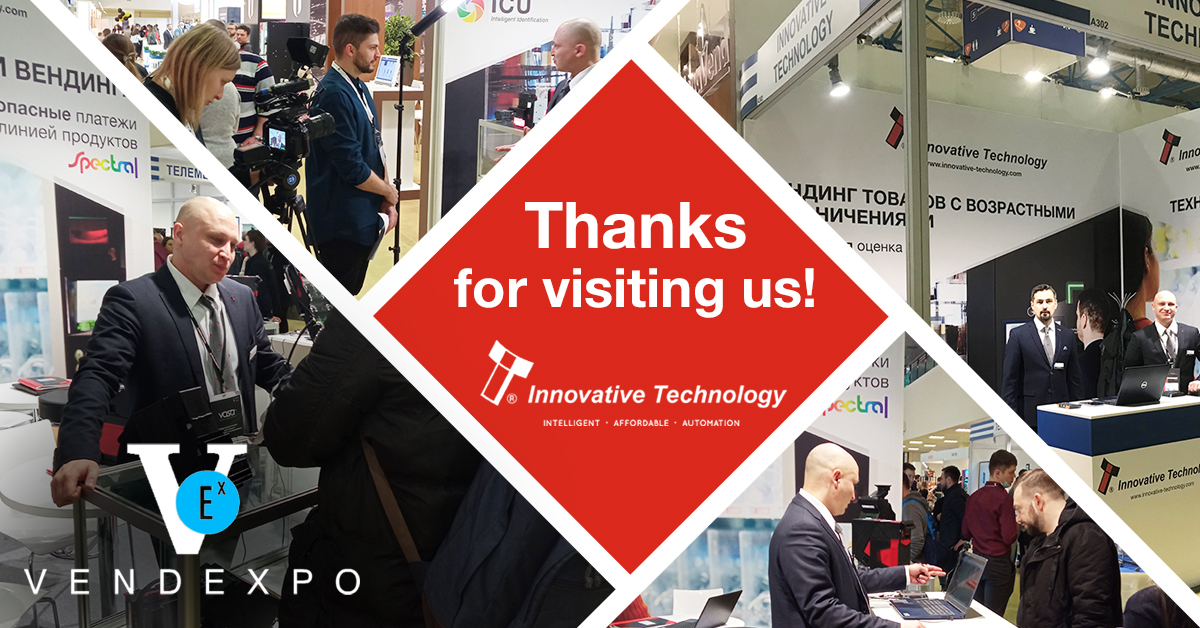 Reading Time:
2
minutes
Notwithstanding the global situation, VendExpo in Moscow took place last week spanning over three days in the Russian capital.  The 14th international exhibition of vending technologies and self-service systems was held at the Expo centre and was one of the first major global exhibitions to take place since the pandemic began last year.
Commenting on ITL's presence at the show, Georgiy Frolov, Business Development Manager said, "VendExpo was a welcome opportunity to meet up with partners, colleagues and customers given the past year we have all had. Despite the expected reduction in customer traffic compared to previous years, the show was quite successful for us and we had a good number of quality leads, so we predict that overall, the show will produce more potential customers. The team also noticed that both exhibitor and visitor profiles where more varied compared to 2019 suggesting the show is attracting other market sectors beyond vending such as banking and kiosk. Customers from all industries who visited the booth could see the potential for facial recognition and updating their units to improve their recycling capabilities."
Georgiy continued, "A big success for the region is the adoption of our compact recyclers NV11 Spectral and NV22 Spectral. These are the first choice for Vending applications due to their flexibility and size. Visitors were impressed with their proven ability to maximises cash efficiency and reduce operational costs significantly. It was also great to see some of our more traditional products on other stands such as the BV50, which is used widely across Russia within vending applications."
"For higher volume, retail applications, customers showed a keen interest in our recycling offerings for both bills and coins using the Spectral Payout and Smart Coin System combination. The Spectral Payout is an 80 note 'true' mixed denomination recycler which uses the Central Bank of Russia (CBR) certified NV200 Spectral validator. It gives complete note image capture for exceptional protection against fraudulent and stained notes as well as eliminating change starvation & reducing the note float level required to keep machines operational. This unit combined with the SMART Coin System – a multi-denomination coin recycler, which is now able to work with 1-10 RUB coins – proved to be popular with the visitors."
Concluding Georgiy said, "This year we also participated in one of the conference programme discussions on self-service innovations. We reviewed ICU, our facial recognition and age verification device, as a part of self-service systems of the future. This was well received and resulted in several discussions and potential partnerships. On the booth ICU was also creating interest with more perspectives of its practical use such as loyalty programs and night clubs. The ICU age verification feature demonstrated on the booth attracted high interest from visitors who sell age-restricted goods and services both in retail and vending sectors as an effective way to automate age checks to ensure compliance. This new era of self-service is fast moving and presents interesting prospects for the future. We look forward to working with customers and partners in the region to explore how our new products and technologies can benefit their businesses."
NGDC Season VI: Special Qualifier announced for Game Wave Festival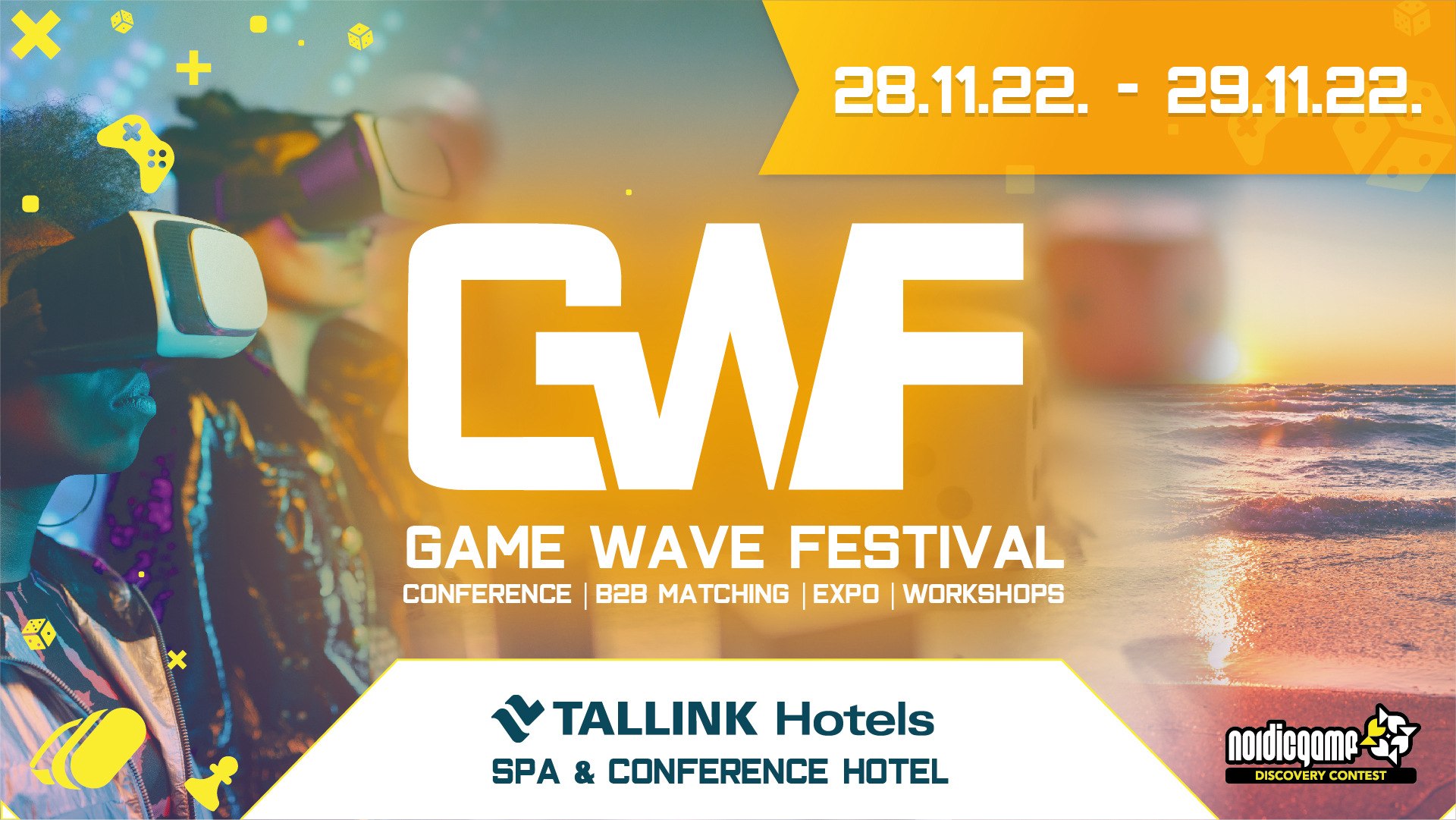 Reading Time:
2
minutes
We're thrilled to announce a special qualification round of the Nordic Game Discovery Contest Season VI, giving Baltic-based developers a unique chance for a seat in the NGDC Grand Finals.
All studios attending the upcoming Game Wave Festival in Tallinn (www.gamewave .eu) can submit their game to the NGDC when they register for the festival. A board of experts will then select the game which deserves the most to be discovered, and it will get status as NGDC Grand Finalist and be among the studios battling for the three seats at the live and hybrid NGDC Final 3 on 28 November.
"We're very excited to announce this special qualifier", says NGDC host and Nordic Game Program Director Jacob Riis. "The Baltic region has a great amount of talented developers, and it will be very exciting to see who will be selected as the finalist for the NGDC Grand Finals." 
"We are very happy to welcome NGDC to our event and to have such an important game-related event in the Baltics region. It will draw top game studio attention to our region and inspire new studio development and capacity building of experienced ones." adds Ints Viksna, head of the Game Wave Festival.
The selected game will win a seat in the NGDC Grand Finals throughout November, as well as prizes from Tencent Games, Nordic Game, and PR specialists Games Branding.
Apply now! 
Are you developing or have you already developed a game that deserves more attention than it's received so far? And are you attending the Game Wave Festival? If so, submit your game and prepare to participate in the special qualifying round of NGDC Season VI – and maybe go all the way to the Grand Final 3 Final on 28 November.
Here's the submission form for the NGDC Season VI qualifier: https://forms.gle/bjpURRjV8pMgVAsk7. Deadline is 14 October 2022
NGDC Season VI is sponsored by Tencent Games, and Nordic Game Ventures, in partnership with Games Branding.
Selecting esports titles to be played in MSSA Provincial and National Championships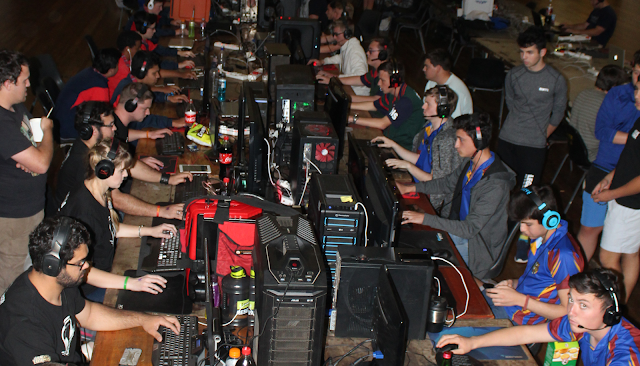 Reading Time:
2
minutes
Selecting esports titles is always an emotive issue.
All esports athletes have strong likes and dislikes, gamers always want their favourite esports titles to be given preferential treatment.
In order to make the process more objective and reduce the influence of any one member club and/or individual, Mind Sports South Africa (MSSA) has a policy in place in order to ensure that there is a due process as well as a fair system in place in order to ensure that the correct titles are selected.
However, it should be noted that MSSA currently only selects 10 titles to be played at Provincial and National Championships.
Priority is given to the esports titles that are played at IESF's World Championships and Global Esports Federation's Global Esports Games (GEG) in order to assist MSSA deliver a national team.
Even though only 10 titles are so selected, that does not mean that the other titles cannot be held at MSSA events.
However, it should be noted that any approved title may be played at an official MSSA Regional Championships. In fact, it is at such Regional Championships that the popularity of various esports titles is tested in order to evaluate whether such titles should, in future, be included in MSSA's Provincial and National Championships.
The full rules on how titles are selected are as follows:
Schedule 3: SELECTION OF TITLES FOR PROVINCIAL AND NATIONAL CHAMPIONSHIPS
The periods (titles) selected shall be decided upon by the Annual General Meeting.

Not more than ten (10) titles shall be selected every year from nominations received.
The titles played at the most recent IESF World Championships shall automatically be selected.
The remaining titles may then be selected.
Should IESF introduce new titles into its World Championships which have not been selected by MSSA, then the least popular game in its genre (excluding titles that are being played at IESF's World Championships) shall immediately fall away in favour of the new title.
The popularity of a period (title) shall be based on attendance at MSSA events.
Should IESF introduce new titles into its World Championships which have not been selected by MSSA, and no MSSA event have been held in such period (title) then the Board of Control shall decide which period (title) falls away in such genre (excluding titles that are being played at IESF's World Championships).
Should IESF introduce new titles into its World Championships which have not been selected by MSSA, and there are no other periods (titles) within its genre, then the least popular game (excluding titles that are being played at IESF's World Championships) shall immediately fall away in favour of the new title.
For any period to be nominated, such period (title) shall have been played at any two Regional Events at which there were at least three teams per event.
All proposals for titles must be submitted to MSSA by 1 November 2022 for inclusion in the Agenda for the 2022 Annual General Meeting (AGM).
PAGCOR extends cash aid to kin of five fallen Bulacan rescuers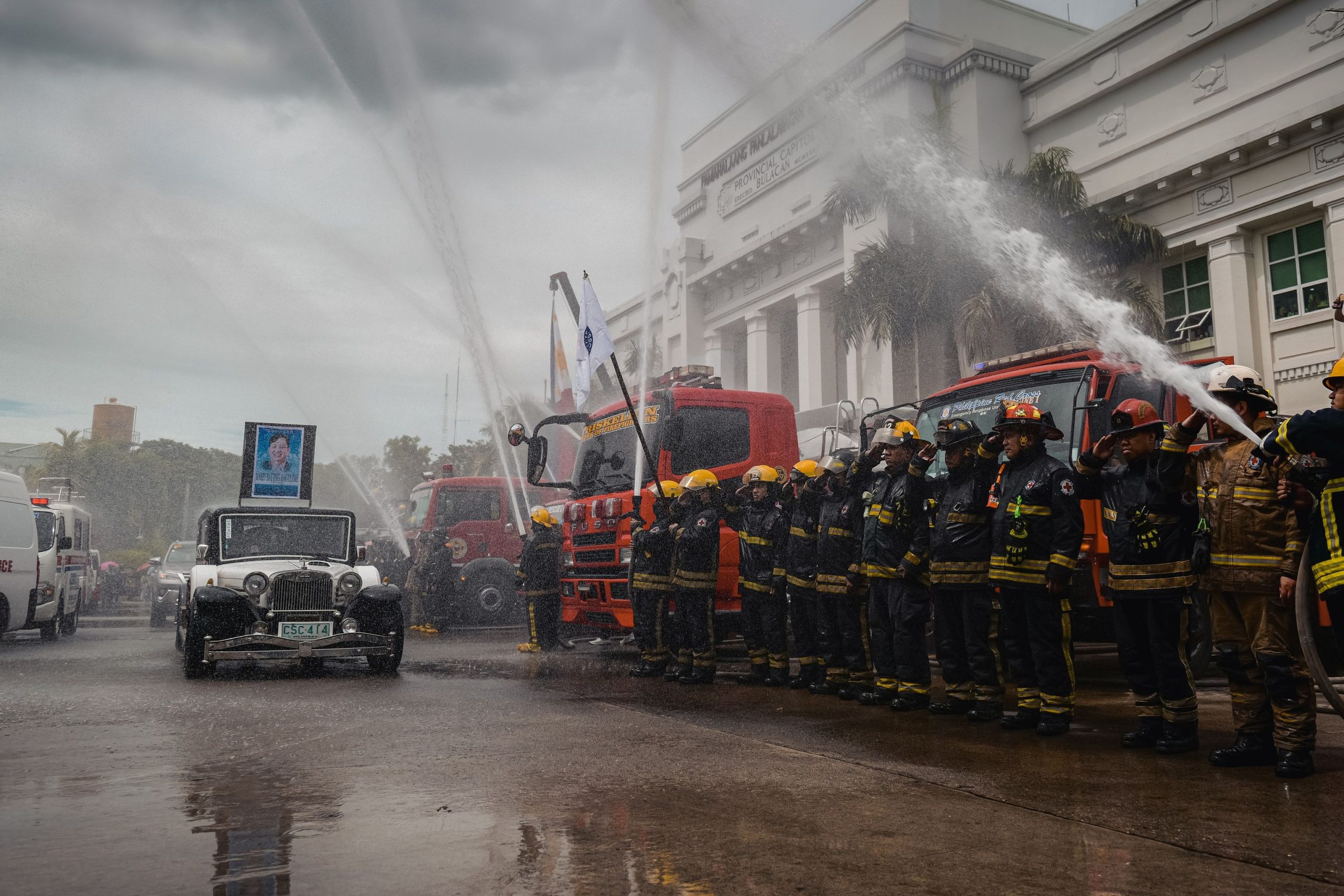 Reading Time:
< 1
minute
THE Philippine Amusement and Gaming Corporation (PAGCOR) on September 30, 2022 extended financial assistance worth P100,000 to each of the families of the five rescue workers in Malolos, Bulacan who perished recently in the line of duty at the height of Super Typhoon Karding.
PAGCOR provided the cash aid in recognition of the heroism of Narciso Calayag, Jr., Jerson Resurreccion, Marby Bartolome, George Agustin and Troy Justin Agustin. The victims drowned in floodwater when a wall collapsed on them while performing rescue duties last September 25, 2022.
Apart from providing financial assistance to the families of the five fallen rescue workers, the state-run gaming firm joined hands with the Bridges of Benevolent Initiative Foundation, Inc. (BBFI), the charitable arm of The Midori Clark Casino operated by BB International Leisure and Resort Development Corp. (BBI), in conducting relief operations for the typhoon victims in the provinces of Bulacan and Pampanga.
The recipients in the towns of San Miguel and Sto. Nino, Pampanga received 400 and 150 food relief packs, respectively, while a total of 300 families in Hagonoy, Bulacan, were also provided relief items. Each relief pack contained rice, instant noodles, coffee, and canned goods.
As of September 30, 2022, PAGCOR and its licensees have distributed 4,700 relief packs in different areas in Luzon affected by the recent typhoon and are set to conduct more distributions in the upcoming days.