Parimatch Begins New Round of Development with the Creation of a Supervisory Board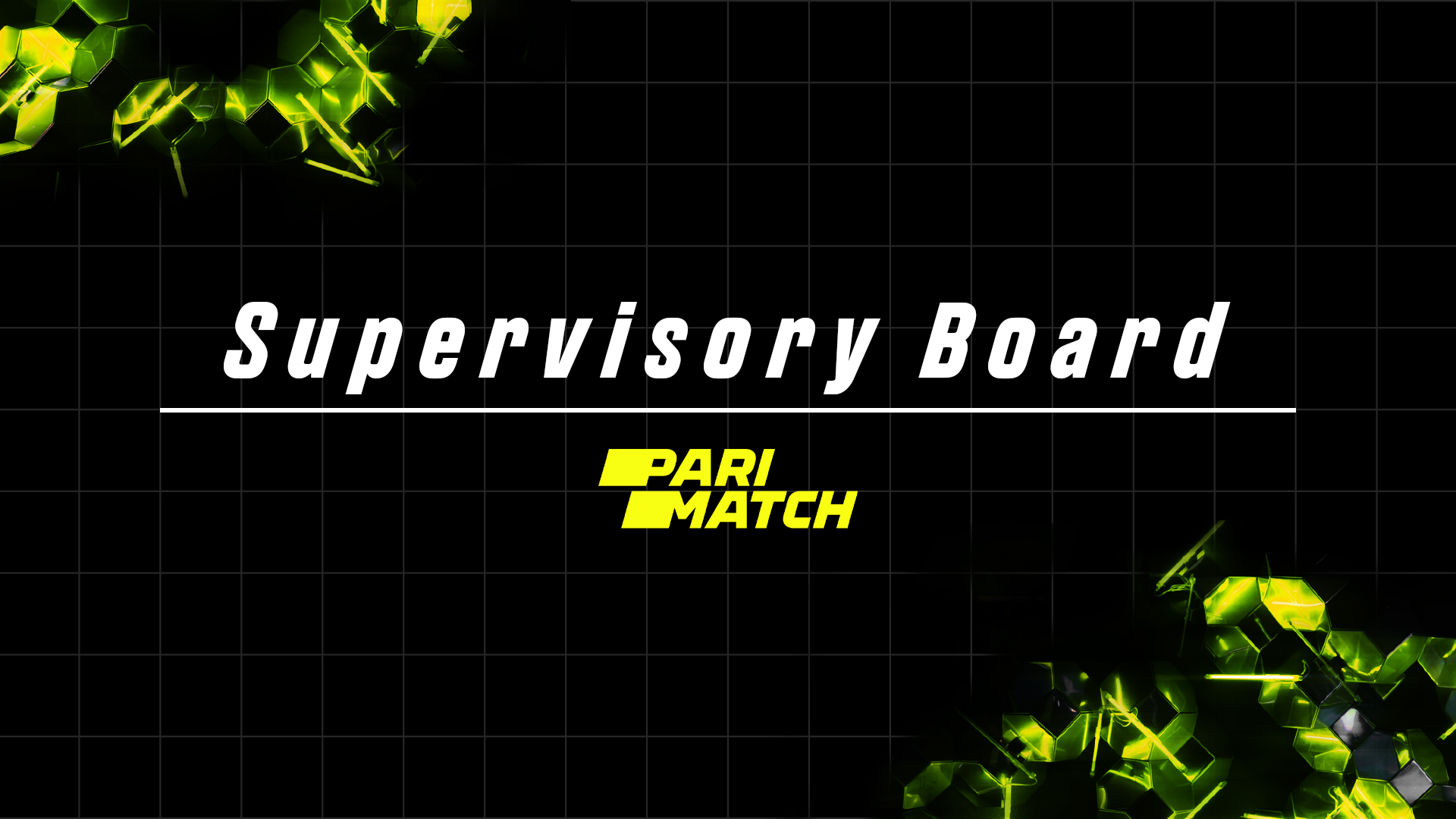 Reading Time:
3
minutes
Parimatch's New Board Of Directors Will Tackle Key Strategic Issues And Assist The Company As It Continues On Its Development Journey
Parimatch has continued its technological and professional overhaul by creating a new advisory team. The "Supervisory Board" will tackle the many unique challenges that this rapidly growing gaming company faces over the coming years.
The board will include Katerina Belorusskaya, a major stakeholder who has been with the company since 2011, and Marek Šmrha, non-executive consultant of the Board.
At the same time, Sergey Portnov will relinquish his role of CEO and instead serve as Chairman of the Board. Maksym Liashko and Roman Syrotian, in addition to receiving roles on the Supervisory Board, will become co-CEOs and divide operating activities between them. These activities will be related to finance, legal, communication and admin (for Liashko) and IT, product, and marketing (for Syrotian), allowing the company to strengthen, consolidate, and ensure the best people are performing the most suitable roles.
An additional non-executive role on the board is currently vacant. Parimatch hopes to fill this role soon and a search is underway to find a candidate with enthusiasm, ambition, and vision that matches those currently on the board.
The board will be tasked with helping Parimatch to navigate through the highly competitive world of online gaming and sports betting. It will also rule on decisions such as the company's potential Initial Public Offering and the means through which it will continue its expansion, but it will exist as a separate entity and will not be directly involved with the company's day-to-day operations.
Maksym Liashko: "For Roman and me, a dual CEO structure is a logical move and consolidation of the company's growth directions. We know our areas well, and we will do everything to implement the company's plans to enter the next level of development."
Roman Syrotian: "Maksym and I are granted the responsibility of leading the company as co-CEO. It's an honour for me. Being already in excellent shape today, Parimatch has ambitions of achieving top positions on the markets all over the world. I hope to contribute to this goal by ensuring that we provide our customers with the highest quality entertainment and services."
The Supervisory Board believes that the new structure will strengthen Parimatch`s position and allow it to continue the growth that has seen it become one of the biggest technology companies in Europe.
The international holding has been in business for over 25 years, and while it has grown steadily throughout that time, most of its growth has occurred without the last few years. Parimatch operates in over ten countries of the world via local licenses and under the franchise model. The brand is present in Cyprus, Belarus, Kazakhstan, the UK and is currently the only licensed bookmaker in Ukraine.
In recent years it has signed brand ambassador deals with the likes of Conor McGregor and Mike Tyson, helping it gain more traction within the sports betting arena, and it has also sought to improve its technology, adopting bigger, better, and more efficient sports betting solutions.
The Supervisory Board is the next step in this evolution process and has come at a crucial time for the brand.
Sergey Portnov, the current Chairman of the Board and the man who has helped to shape and define the company's recent success, believes that these changes will provide stability and direction needed to grow:
"Updates in the company's structure and creating a board is an indicator of the company's maturity and readiness. Now is the best time for such changes. I am sure that this will strengthen the brand's strategy and will allow the large ship that is Parimatch to move along the route rapidly."

Snaitech Acquires Happybet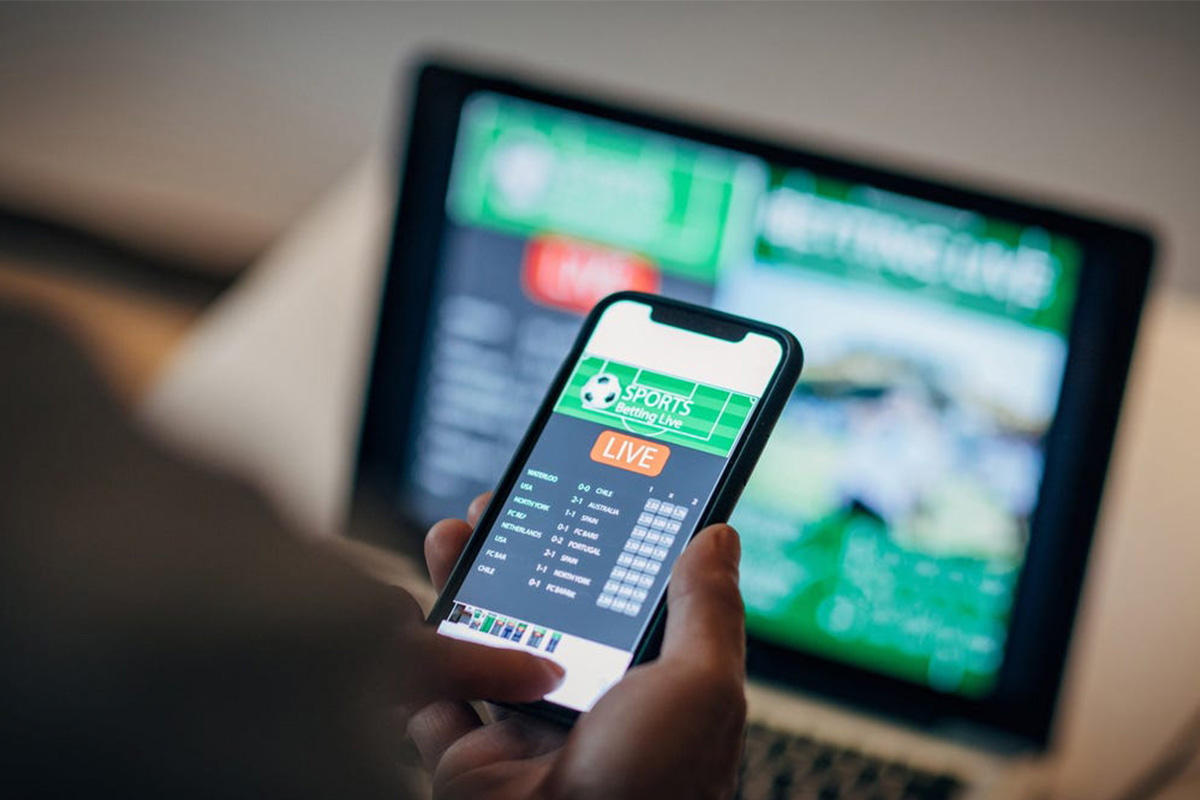 Reading Time:
< 1
minute
Snaitech, the Italian business arm of gambling technology supplier Playtech, has acquired Happybet, an operator with revenues of about €19m and with over 100 employees and 200 points of sale in Austria and Germany.
Snaitech CEO Fabio Schiavolin said: "The integration of Happybet, one of the first companies to receive a national sports betting licence in Germany, and which will continue to operate under its own brand, has accumulated enormous skills and achieved a solid market position.
"Now we want to capitalise on this experience. The integration of our expertise and our know-how with those of Happybet will put us in the ideal condition to seize new growth opportunities."
Snaitech had revenues of over €520m in 2020 and a network of 2100 betting points. In a press release the company said that the German and Austrian markets recorded overall betting values of over €10bn in 2019, a figure that it believes will grow.
"In both countries the market is currently quite fragmented, with a few large players and many small operators," Schiavolin added.
Azerion and Fortuna Sittard join forces to create the future of digital football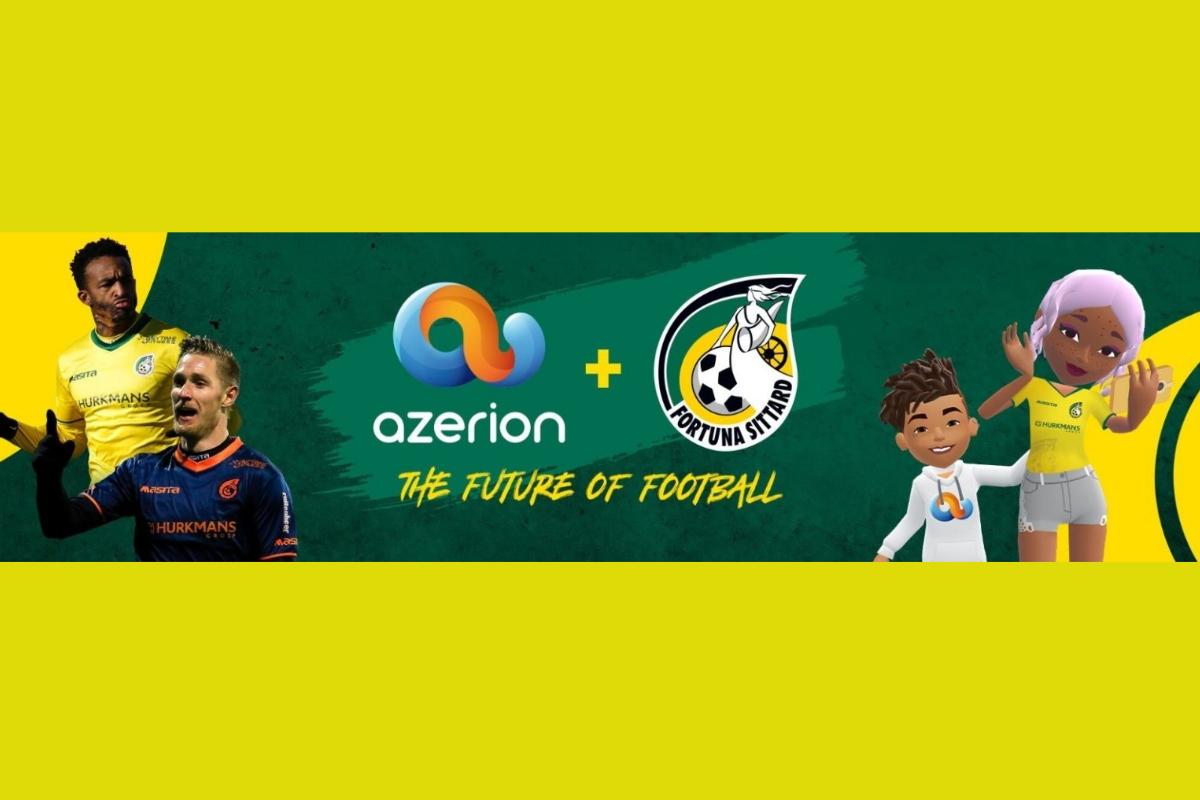 Reading Time:
2
minutes
Azerion will become minority shareholder from the club
This partnership will deliver a high-quality fan experience by integrating offline and online services
International gaming company Azerion and Dutch football club Fortuna Sittard are set to write the future of gaming together.
The Amsterdam-based internet company, specialising in online gaming and advertising technology, has become the co-owner of the Limburg Eredivision ist by acquiring a minority stake of 20 per cent.
This investment made by Azerion – a company best known to the general public for its flagship games Habbo Hotel, Governor of Poker and Hotel Hideaway – will give the Limburg popular club the means to meet its sporting and corporate ambitions.
The football club will also benefit from the deployment of Azerion's extensive digital and advertising capabilities to expand its strategic position. This partnership will help bring Fortuna Sittard fans together ever closer through the strategic use of digital, social, and interactive communication tools – exactly like when creating entertainment through games and exclusive content.
Joining forces with high expectations
"We are very happy and excited to join forces with Azerion," said Isitan Gün, chairman of Fortuna Sittard. "Azerion is a fast-growing company with global impact and unprecedented expertise in the field of gaming and advertising technology. After we started talking to each other, we quickly noticed that there were many similarities between the two parties and that we matched well in terms of organisational culture. We both have an out-of-the-box mentality and are dedicated to realising our ambitious and creative ideas. We see a very bright future with Azerion at our side."
Atilla Aytekin, founder and CEO of Azerion, agreed: "From the very first moment, the collaboration with Fortuna Sittard went incredibly well". "We were welcomed to the stadium with enormous warmth, which made us feel at home right away. We are football fans and see many similarities between this fantastic club and Azerion. Fortuna Sittard is – just like us – one big family and with games from our portfolio such as Habbo Hotel and Hotel Hideaway, we know that a strong and close relationship with the community is very important and valuable. It was therefore logical for us to invest in this beautiful club."
More than just capital
Azerion brings not only capital to Fortuna Sittard, but a wealth of valuable expertise. The successful Dutch gaming and advertising technology organisation wants to achieve a healthy and successful growth through the partnership with the Limburg professional football club in the organisational areas, commerce and fan base growth. The objective is to help Fortuna Sittard become a stable mid-table player in the Eredivisie. "Helping organisations grow is in our DNA," explained Azerion CEO Atilla Aytekin.  "Azerion has already invested in more than fifty organisations and helped them grow their business. We are determined to do the same for Fortuna Sittard. We know how we can achieve digital interaction with people and want to support Fortuna Sittard with this. We also want to strengthen the strong family relationship between the fans and the club by introducing new forms of exclusive and entertaining content, games and interactive means of communication to the club". Fortuna chairman Isitan Gün also sees the advantages of this: "In the football world, technology and innovative and interactive ways of communication are becoming increasingly important and I, therefore, believe that this collaboration is a good example of how these domains reinforce each other."
37.5+ million copies of Xbox's best-selling games wasted, according to fans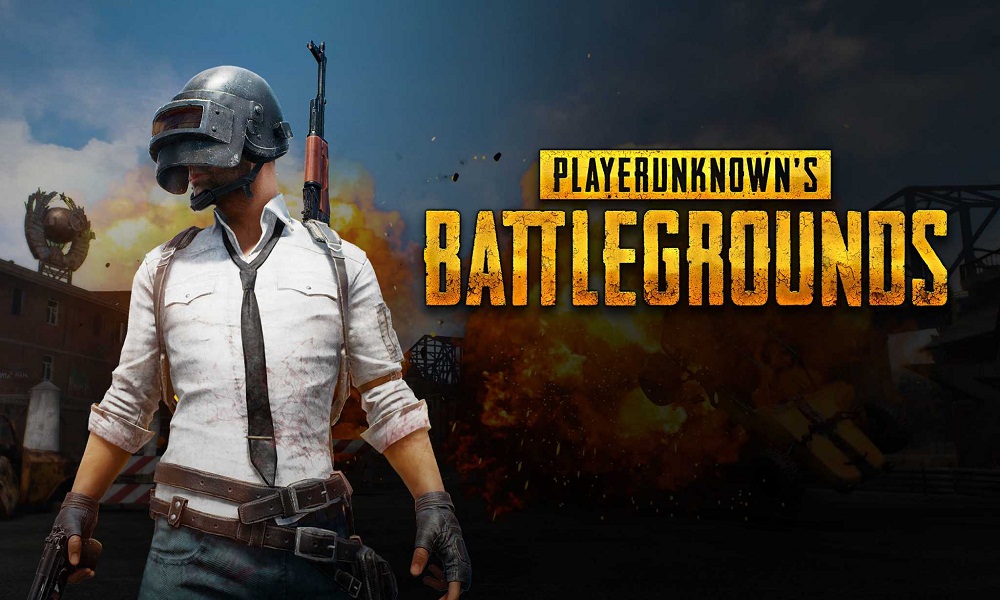 Reading Time:
2
minutes
Microsoft recently released their earnings report for quarter three, revealing that their profits for Xbox content and services have increased a whopping 34% this quarter. Despite this, they claim to have never made a profit from selling the consoles themselves, meaning most of this profit is made from the sales of games. This led ManySpins to investigate exactly how satisfied gamers are with the games they purchase from Xbox.
Using a list of the 20 best-selling Xbox One games, they used Metacritic's user score to find out exactly what players thought of the games they had purchased. Metacritic's user scores range from 0-10, with higher scores indicating better reviews from the gaming community.
Xbox One's best-selling games that disappointed fans most:
| | | | | |
| --- | --- | --- | --- | --- |
| | Xbox One Game | Number of Copies Sold Worldwide | User Score (Metacritic) | Number of copies potentially wasted |
| #1 | PlayerUnknown's Battlegrounds | 8 million | 49% |                 4,080,000 |
| #2 | Call of Duty: Black Ops III | 7.37 million | 46% |                 3,979,800 |
| #3 | Call of Duty: WWII | 6.23 million | 43% |                 3,551,100 |
| #4 | Call of Duty: Infinite Warfare | 4.79 million | 38% |                 2,969,800 |
| #5 | Call of Duty: Advanced Warfare | 5.22 million | 55% |                 2,349,000 |
| #6 | Star Wars Battlefront | 4.14 million | 45% |                 2,277,000 |
| #7 | Assassin's Creed Unity | 3.58 million | 45% |                 1,969,000 |
| #8 | Grand Theft Auto V | 8.72 million | 79% |                 1,831,200 |
| #9 | FIFA 17 | 3.71 million | 52% |                 1,780,800 |
| #10 | Halo 5: Guardians | 4.92 million | 64% |                 1,771,200 |
ManySpins can reveal the game with the most copies potentially wasted is PlayerUnknown's Battlegrounds. The game has sold a total of 8 million copies so far, but with only 49% of players happy with their purchase, around 4 million copies have been wasted.
Call of Duty games claim spots 2 to 5 of the most wasted games, with a grand total of nearly 13 million copies wasted between the four games. COD is known for being expensive as part of Xbox's triple A games, and as there are now 24 COD games, it is easy to see how Microsoft could be more focussed on profits rather than quality gaming.
Coming sixth is Star Wars Battlefront, and with just 45% of players happy with the game that means an estimated 2.2 million copies went to waste. Eighth is Grand Theft Auto V with approximately 1.8 million copies wasted, followed by FIFA 17 in ninth (estimated 1.7 million copies wasted).
Rounding up the top 10 most disappointing Xbox One games is Halo 5: Guardians. Selling a grand total of 4.9 million copies and with a score of 64%, around 1.7 million copies of this game were potentially wasted on unhappy customers.
Kevin Roos, expert from ManySpins.com said: "Many of Xbox's games are £50-60 on release, so despite making a loss on the consoles, Microsoft generates a lot of income through the sales of games and gaming passes. It's not surprising that their profits have increased during the pandemic with more people spending longer at home and less time commuting."
He added: "Microsoft knows that they can sell their consoles for a loss and still make money, especially if they keep bringing out new consoles meaning gamers have to purchase new versions of their games to continue playing."
Methodology:
ManySpins.com used Wikipedia's list of 'best-selling Xbox One games' to find the 20 best-selling video games on Xbox One.
They then searched each game on Metacritic to find the user score for each game, specifically the Xbox One editions.
ManySpins.com then ranked the games from best to worst based on their Metacritic user score to find which best-selling Xbox Ones games players were most disappointed by.
Number of copies potentially wasted was calculated by multiplying the games' total sales from Wikipedia's list by the percentage of negative reviews on Metacritic. These are approximate values only.
All data is correct as of 10/05/2021, but is subject to change.