Pixel Federation's Revenues Soar to €47.6M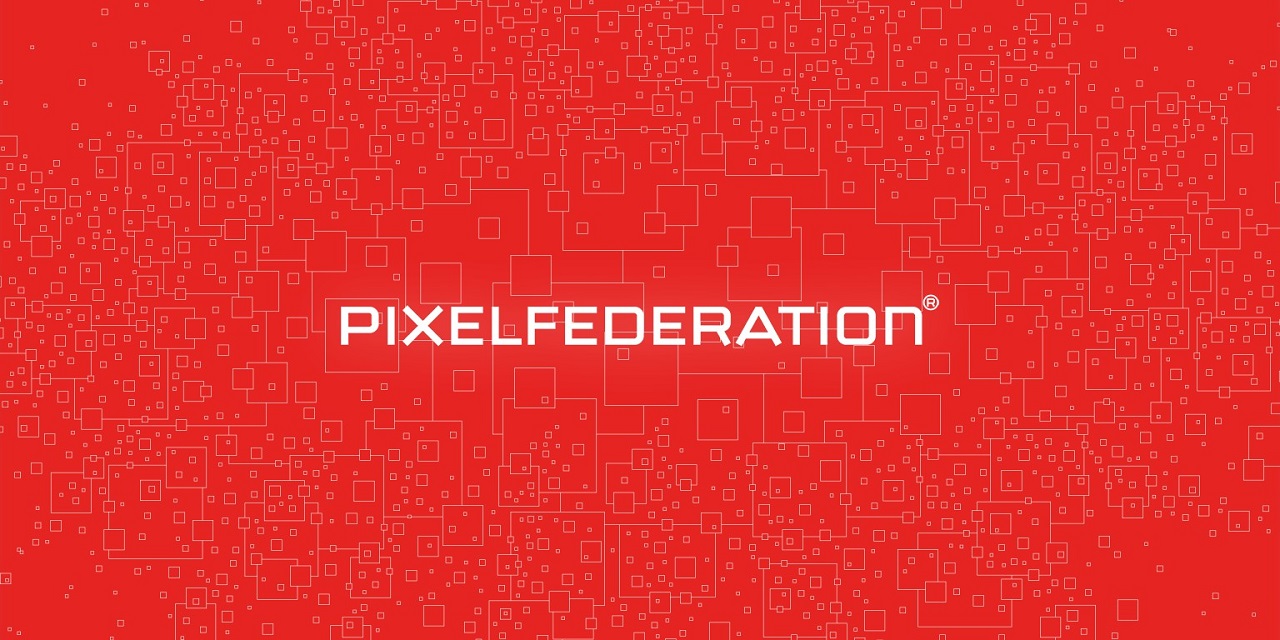 Reading Time:
3
minutes
Pixel Federation's revenues shatters anticipated budgets for 2020 by 120%
Pixel Federation, a Slovakian-based games developer entering its 14th year, has had an incredibly successful year of growth. In a year filled with uncertainty across every industry, Pixel Federation managed to surpass its own expectations with overall revenues of more than €47M. With all time favourite game Diggy's Adventure proving the most successful alongside rising star TrainStation, Pixel Federation's games remained firm favourites amongst the dedicated community, setting it in good stead for its entrance into the Chinese market in Q1 2021.
In globally difficult times, with the pandemic creating uncertainty across industries, Pixel Federation managed to increase its annual revenue over 52% in 2020 compared to 2019. A huge part of Pixel Federation's success is the continued popularity and growth of its community based games. Securing a staggering 24 million new users to its games in 2020 alone, Pixel Federation has seen success through both new game development as well as longer term classics – 'TrainStation' reached an incredible milestone celebrating its 10th anniversary on the market and still has a massive 400,000 monthly active user rate.
A fundamental influence on Pixel Federation's games is the users themselves, creating a community that sets Pixel Federation apart in a league of its own. Attaining such a dedicated and involved community has created an authentic user-developer conversation ensuring every game created is exactly what all 120 million players desire. With €12M revenue driven from just one game by the end of 2020 (TrainStation 2) there is little doubt that Pixel Federation's understanding of its players is successfully reflected back through revenue and growth.
'2020 has no doubt been a very challenging year for everyone internationally and we are so pleased that our games managed to provide a sense of togetherness and community during a time of extended isolation,' says Lucia Sickova, Pixel Federation's Co-Founder and Chief Learning Officer. 'Our dedicated teams continued to work hard throughout the global upheaval and we are eternally grateful to our community of players who continued supporting us, allowing us to continue creating for them.'
Pixel Federation's humble beginnings have not stood in the way of its growth and success. Starting out with four co-founders at the helm and minimal financial funding, the Pixel Federation team had a vision, grit and determination which has taken the company from strength to strength. Developing games that are built to last, Pixel Federation drives a deep and authentic connection between the players and the game developers. 2020 saw Diggy's Adventure celebrate its 8th anniversary with new features resulting in a staggering €21.4M revenue. A success story that is reflected across all of Pixel Federation's top games.
But success for Pixel Federation does not stop there. With community at the core, Pixel Federation invests just as much in its people and the wider community as it does in its players.
Covid Measures 
The pandemic threw many businesses off course, but for Pixel Federation, the path to help the country stood out in front of them. Just days into the turmoil, Pixel Federation's senior team teamed up with Slovakian health experts and volunteers to create a platform offering direct financial and material resources towards paramedics, healthcare facilities and front line workers.
'It was never a question of whether we could help out the country, but simply how. We have managed to give back during these unprecedented times, fundraising over €1.4M via our platform "Who will help Slovakia", providing protective equipment to over 1,800 individuals. I am proud that everyone at Pixel Federation strove to play their part in fighting this pandemic.' says Lucia.
2020 saw Pixel Federation grow exponentially in revenue and game output, but it has retained its small business ethos of community, authenticity, and connection, internally and externally. Its drive to help the country through the pandemic, with a community of dedicated players, highlights Pixel Federation's commitment to individuals as well as its country and wider community. This is a games developing studio creating games from players to players, learning and pursuing what its market demands and desires to take the company from strength to strength and overcoming any challenge. 2021 will be no different.

HAPPYBET OFFICIAL REGIONAL PARTNER OF FC INTERNAZIONALE MILANO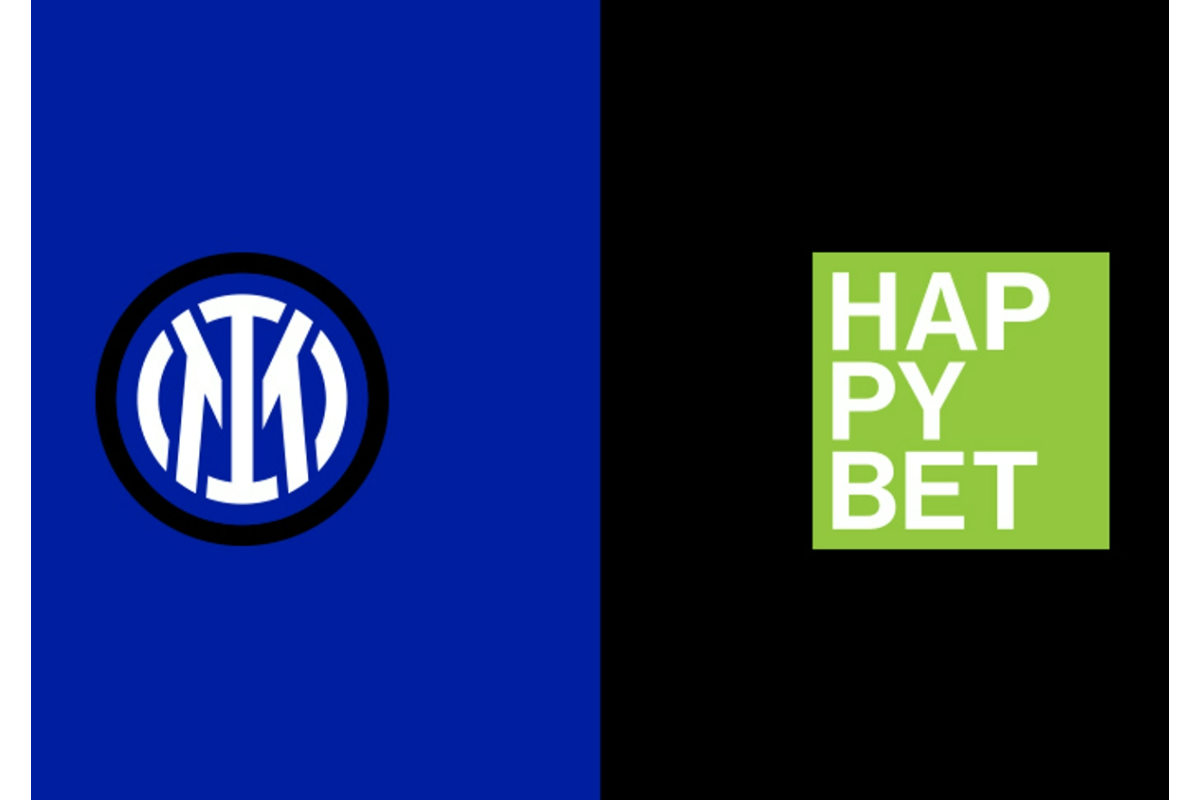 Reading Time:
< 1
minute
A new partnership that will see the German and Austrian operator become the Nerazzurri's Official Regional Partner
FC Internazionale Milano, the 2020-2021 Serie A champions, and HAPPYBET, a brand of the Snaitech Group, are pleased to announce a new partnership that will see the German and Austrian operator become the Nerazzurri's Official Regional Partner.
The HAPPYBET brand stands for reliability and expertise in German and Austrian markets. In 2017, the company was acquired by the Playtech group, a leading gaming company operating in 24 different countries that has also controlled Snaitech since 2018.
A predilection for innovation is the key value that links the two brands and seals the partnership, as proven by the visibility that the HAPPYBET brand will receive in selected European countries on the Virtual Cam Carpets and on LED boards around the pitch during Inter's home games at the Stadio San Siro thanks to the innovative Digital Overlay®️ geolocation technology adopted by the club.
The new partnership also includes further exclusive initiatives that will be launched throughout the season that will promote the HAPPYBET brand to the large fan base of one of the most iconic clubs at an international level.
Bet-at-home Decides to Temporarily Discontinue Offering Online Casino in Austria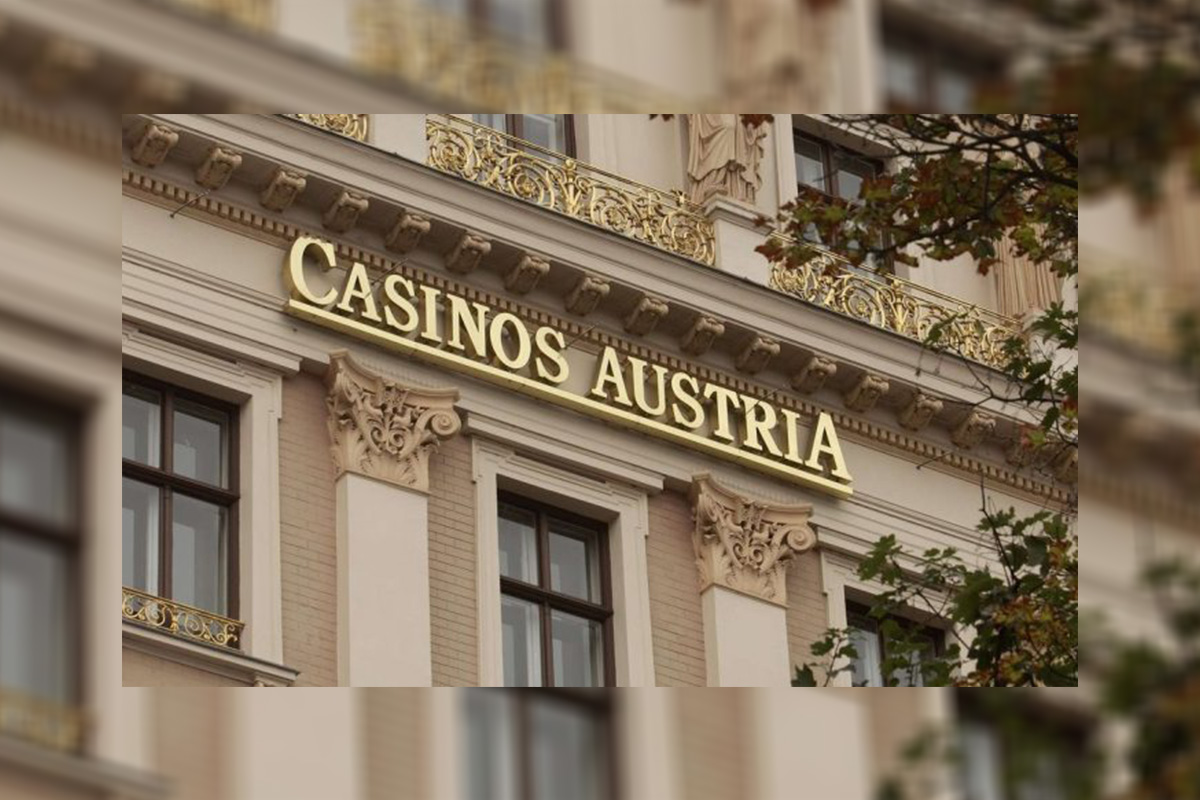 Reading Time:
2
minutes
Bet-at-home AG has announced that it will temporarily discontinue its offering of online casino in Austria, and recognise further provisions due to player lawsuits for repayment of gaming losses.
The Management Board decided during a meeting with the Supervisory Board to put the online casino offering in the country on hold. This is due to the fact that, even though the company considers itself to be lawful, the continuation of the activity before final legal clarification over a period of time that is currently no longer foreseeable would lead to a steadily increasing risk potential that appears indefensible overall.
The Germany-based company had already announced that it was facing legal claims from customers for a reimbursement of gambling losses in the online casino.
In a statement released by the company, the bet-at-home.com AG Group said it still considers the online casino monopoly of the national Austrian gambling regulation to be "contrary to European law", and considers itself to be a "lawful online casino provider in Austria".
Regarding the necessity derived from the current European Court of Justice case law of a recurring review also by the Austrian courts, bet-at-home.com AG Group deems it is not taking place to the required extent, and has so far assumed a positive development of case law in particular at the higher courts in the appeal instances, until the end of the first half of 2022.
However, due to a recent decision by the Austrian Supreme Court, it is now unclear whether the bet-at-home.com AG Group will be able to enforce its legal opinion in Austrian courts in the foreseeable future.
The decision on any resumption of the online casino offering in Austria will be made in the future depending on the development of the legal framework, and the company "will continue to use all available legal means to take action against the lawsuits filed in Austria".
The Management Board also decided to recognise further provisions for the customer lawsuits for reimbursement of player losses that have been pending in Austria to date.
As a result, the Company provisionally expects gross betting and gaming revenues of between EUR 93 million and EUR 98 million for the bet-at-home AG Group in fiscal year 2021 and negative EBITDA of between EUR -14 million and EUR -10 million, which includes expenses of EUR 24.6 million in connection with the Austrian customer lawsuits.
Depending on the decision of the Austrian tax authorities, the Company assumes that gaming levies amounting to 40% of the relevant amounts will have to be refunded to the bet-at-home AG Group on player losses to be reimbursed. However, due to legal uncertainties, these amounts are not used to reduce the aforementioned expenses and are not capitalised.
Hamburg Games Conference 2022 will focus on "Moving Markets" – digitally & on-site in Hamburg on March 2-3, 2022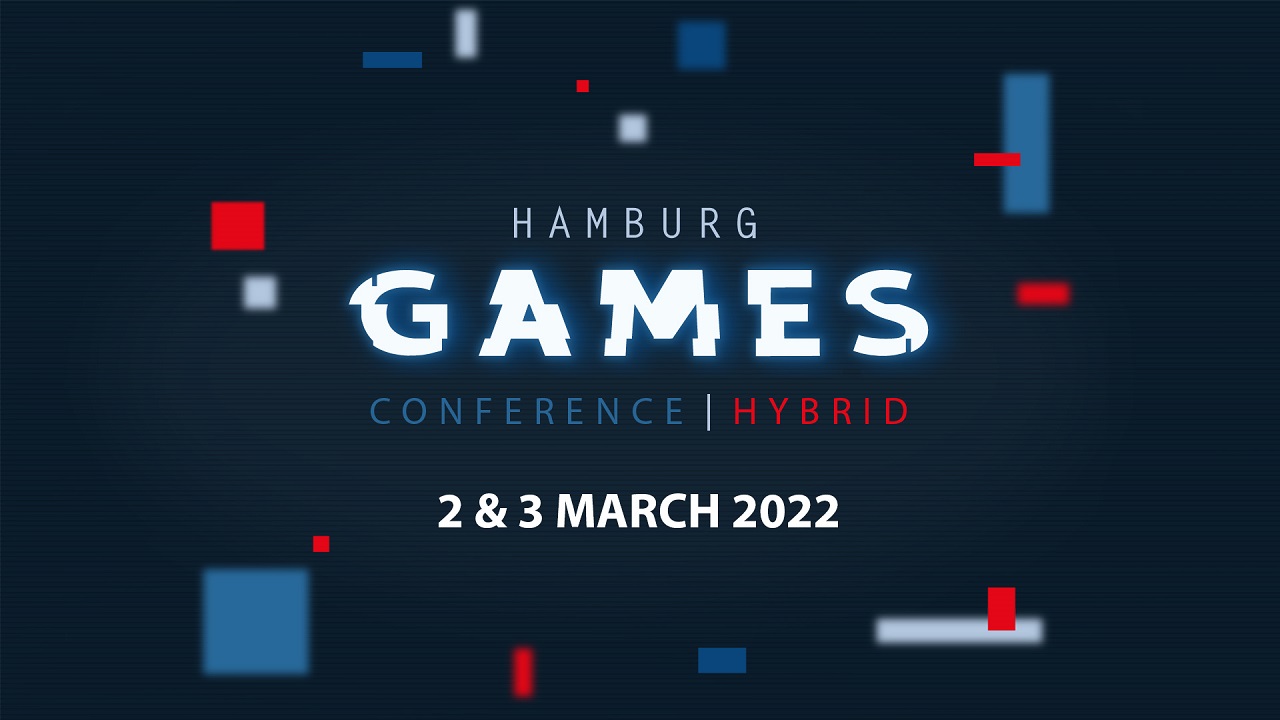 Reading Time:
2
minutes
The 13th Hamburg Games Conference on March 2nd and 3rd, 2022, invites international speakers, games industry experts, thought leaders, and trade visitors to exchange ideas at the hybrid event. Under the conference theme "Moving Markets" it will present keynotes and discussions on the constantly changing markets and business models in the games industry. For the first time, the Hamburg Games Conference is calling for topic proposals in a Call for Speakers. In addition, visitors can expect networking events, an expo area, and matchmaking both online and on-site. For the first time, the Hamburg Games Conference 2022 will pursue a hybrid event concept, where visitors can interact both in Hamburg's Zeise Cinemas and digitally on a custom developed, playable conference platform. Tickets are available now.
Constant renewal, innovation, and change continue to be the key pillars of the games industry. New sales channels and target groups are opening up, and innovative business models are emerging. So, what will the games industry of tomorrow look like? And how do companies act with foresight and flexibility in the highly competitive games market to play a leading role in the future?
"Growth and change in the games industry received a boost amidst the global pandemic, which continues to shape its face today. We are looking forward to discussing current developments and open perspectives of the future of the industry together at the Hamburg Games Conference" says Dr. Ralph Graef from co-organizer GRAEF Rechtsanwälte.
The second conference track "Games Funding" will focus on news and best practices concerning games funding in Germany from the federal government, and regional funding offers from the federal states, such as the Games Lift Incubator and Prototype Funding in Hamburg.

Hamburg Games Conference: hybrid concept for the first time
This year, the Hamburg Games Conference will bring its international audience together at two locations for the first time: The first day is digital for all participants. On a browser-playable, interactive virtual cruise ship, conference visitors will meet for matchmaking and spontaneous video networking and discover new games projects and services in the online expo. The platform was developed specifically for the conference in 2021 and will be further expanded with new content and functions. For the second day of the conference, the Zeise Cinemas in Hamburg will open their doors with talks, discussion rounds, and networking events. The talks and panel discussions of the main track will also be broadcast live via the online platform.
"Drawing from the experience of the Hamburg Games Conference Online in 2021, we are once again offering international participants who cannot make the trip to Hamburg the event-feeling at home. Through the online platform, we connect participants in Hamburg with industry contacts around the world. Those who grace the 'Gamecity Hamburg' with a visit to the conference will also be offered the complete program on-site on March 3, including our Gamecity Treff in the evening," says Dennis Schoubye, project lead at Gamecity Hamburg.
In 2021, the Hamburg Games Conference welcomed over 650 people from 34 countries to a digital-only edition of the conference. As an on-site event, the Hamburg Games Conference was last held in February 2020 at Zeise Cinemas – with over 400 international visitors.