Pixel Federation joins the Playing for the Planet Alliance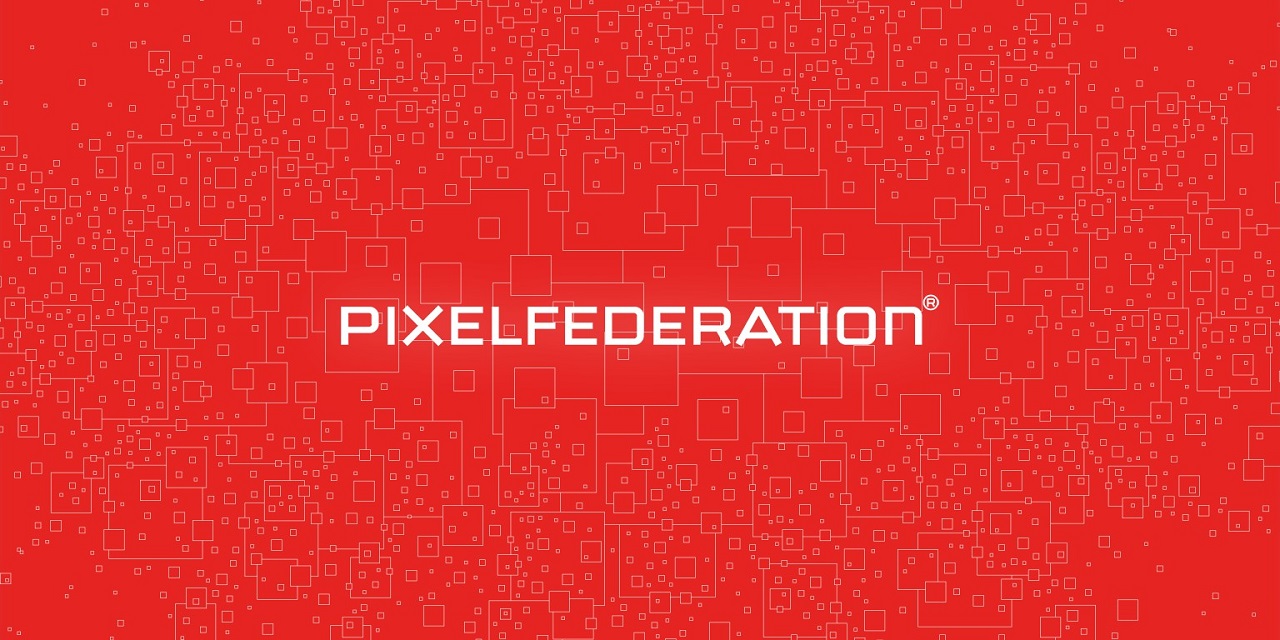 Reading Time:
3
minutes
Together with SEGA Europe, Bandai Namco Entertainment Inc, Perp Games and Creative Assembly, Pixel Federation joins the fight to save our planet.
Pixel Federation is the first games company in Slovakia to pledge to keep environmental activity at the heart of its games.
Pixel Federation, a Slovakia-based game development studio, today announces its membership of the Playing for the Planet Alliance. After a successful year of landmark new games and local efforts to fight the pandemic, Pixel Federation is now implementing environmental initiatives, joining the Playing for the Planet Alliance, facilitated by the UN Environment Programme (UNEP).
The Playing for the Planet Alliance is driving the video games industry to reduce its carbon footprint and integrate environmental activities in live games. In joining the Alliance, game companies have made commitments to positively impact the environment, ranging from integrating green activations in games to reducing emissions. Green activations refer to educational content focusing on different environmental topics integrated in video games. Pixel Federation is determined to make environmental contributions a key part of its strategy moving forwards; prior to joining the Playing for the Planet initiative, it participated in a project '10,000 trees' by the city of Bratislava planting close to 100 trees in the city.
Lucia Sickova, one of four co-founders and Chief Learning Officer at Pixel Federation said, 'Participating in the Playing for the Planet Alliance will drive us even further in our awareness of our climate change activities.'
She continued: 'The world is changing in front of our eyes and I truly believe each and every one of us can be the cause for the change that needs to happen. Every small decision an individual makes is the difference we can make to our planet. Being the first game developer in Slovakia to join Playing for the Planet Alliance is just the start of a set of new initiatives we are putting in place so we can play our part in making the world a greener and cleaner place for future generations.'
Core Commitments
As part of the Playing for the Planet Alliance Pixel Federation has committed to undertake the following initiatives, among others:
First, Pixel Federation will inspire action by supporting off-the-grid (physical) innovation through education. Pixel Federation already supports and works with a number of key educational projects aimed at supporting tech and innovative education and opportunities for young people in Slovakia. Pixel Federation's next initiative is to educate people around supporting our planet and provide students with tangible and innovative solutions to tackle climate change.

Pixel Federation will host on-the-grid events (in game) to target its already dedicated fanbase, encouraging action against deforestation and ocean cleaning. Games including fan favourites Diggy's Adventure, Trainstation 2 and Port City – which cumulatively see 250,000 DAU (daily active users) – will host these in-game events to drive action in a rewarded capacity, and inspire physical activity outside of the game.

Pixel Federation pledges to map its carbon footprint in 2021, with the long-term aim of achieving net-zero emissions.

Pixel Federation will also participate in the Green Game Jam 2022.
These commitments will see Pixel Federation driving environmental change in the gaming industry, and even further within tech in Eastern Europe, encouraging fans and users to take action.
Annually, the Playing for the Planet Alliance's Green Game Jam brings together the biggest names in the games industry across mobile, consoles and PC to educate and empower millions of players to act for the environment. Thrilled to be part of the Green Game Jam, one of Pixel Federation's core beliefs is supporting the next generation of game developers. It is already doing this through a number of impactful charitable projects that focus on encouraging and driving education, technology skills and opportunities for young people in Slovakia as well as existing Pixel Federation employees and Slovakian developers.
"When it comes to climate, keeping all our emissions down will require all hands on deck. The video gaming industry is a new ally in the race for a net zero and nature positive planet." said Sam Barratt, Chief of Youth, Education and Advocacy Unit of the UN Environment Programme (UNEP). "We are delighted to have the support of Pixel Federation. The commitment of these gaming companies shows recognition that we all must play our role in the global effort to lower carbon emissions and effect real change towards sustainability."
The games industry and related technologies are constantly growing and adapting, and with a global reach, people are rightfully looking to this industry to see how it is participating in the fight against the climate crisis. The Playing for the Planet Alliance already has the likes of Sony, Microsoft and Ubisoft in its corner, and now with Pixel Federation joining the ranks, game developers from every corner of the globe are coming together to tackle this emergency head-on.
Game Changers and Guild X broke records in Berlin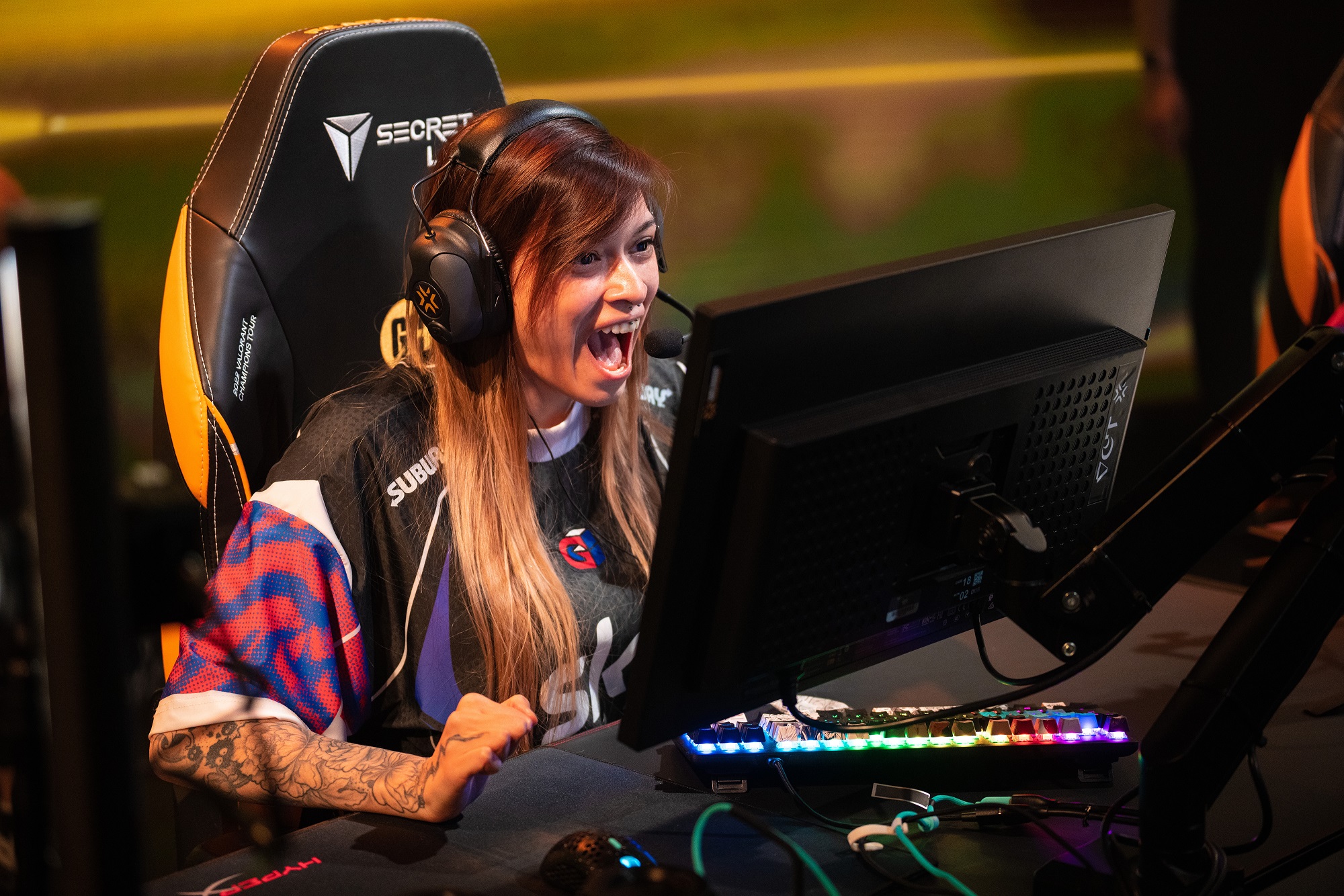 Reading Time:
2
minutes
Guild Esports, a global esports team organisation, took sixth place overall with team Guild X in the inaugural VALORANT Game Changers Championship, held in Berlin (15-20 November).
Following a year of intense regional competition, the world's most elite Game Changers squads went head-to-head in person, for the first time ever, to crown a global champion in Germany. Bringing together the best teams from North America, Brazil, EMEA, APAC, LATAM and East Asia, G2 Esports won the Grand Final to lift the coveted championship trophy.
Supporting women in gaming is a key part of Guild's strategy within the sporting community, aligning with the aims of Game Changers to create new opportunities and exposure for women and other marginalised genders within VALORANT esports.
The tournament in Berlin, with over 150,000 viewers* tuning in, demonstrates how women in gaming and teams such as Guild X are not just changing the game but also breaking records. According to Esports Charts, Game Changers has become the most-watched tournament for women's esports.
On Sunday, Guild also hosted a watch party at the Sky Guild Gaming Centre in Shoreditch with talent Elz the Witch, Iain Chambers plus other influencers such as Megsoundslikeegg and Geo Collins in attendance. Even though Guild X was not in the Grand Final, Guild, along with its supporting partners Sky and Subway, wanted to offer a safe space for VALORANT fans to watch the finale, especially women and marginalised gender fans.
Jasmine Skee, Chief Marketing Officer at Guild Esports, said: "Our vision at Guild is to lead the way in supporting the future of women in gaming, and we are committed to equal opportunities for our Guild X players. The Game Changers Championship in Berlin was a hugely successful event and we are extremely proud as an organisation to have been a part of it. Congratulations to all at G2 Esports on their victory in such a milestone event for the esports industry. With the announcement of the new Game Changers format, we're excited to watch our Guild X team, and the wider women esports industry, grow."
Guild X has been confirmed this week as automatic top-tier qualifiers for the VALORANT Game Changers EMEA 2023 competition, with relegation rules now being in place as part of the new format changes announced. The Game Changers tournament will continue to break down stereotypes, elevate women and allow them to further their careers in a dedicated safe space, and provide a platform for professional growth both in and outside of the game – all actions that are completely aligned with Guild's strategy moving into 2023 and beyond.
CT Interactive in strategic deal with Kajot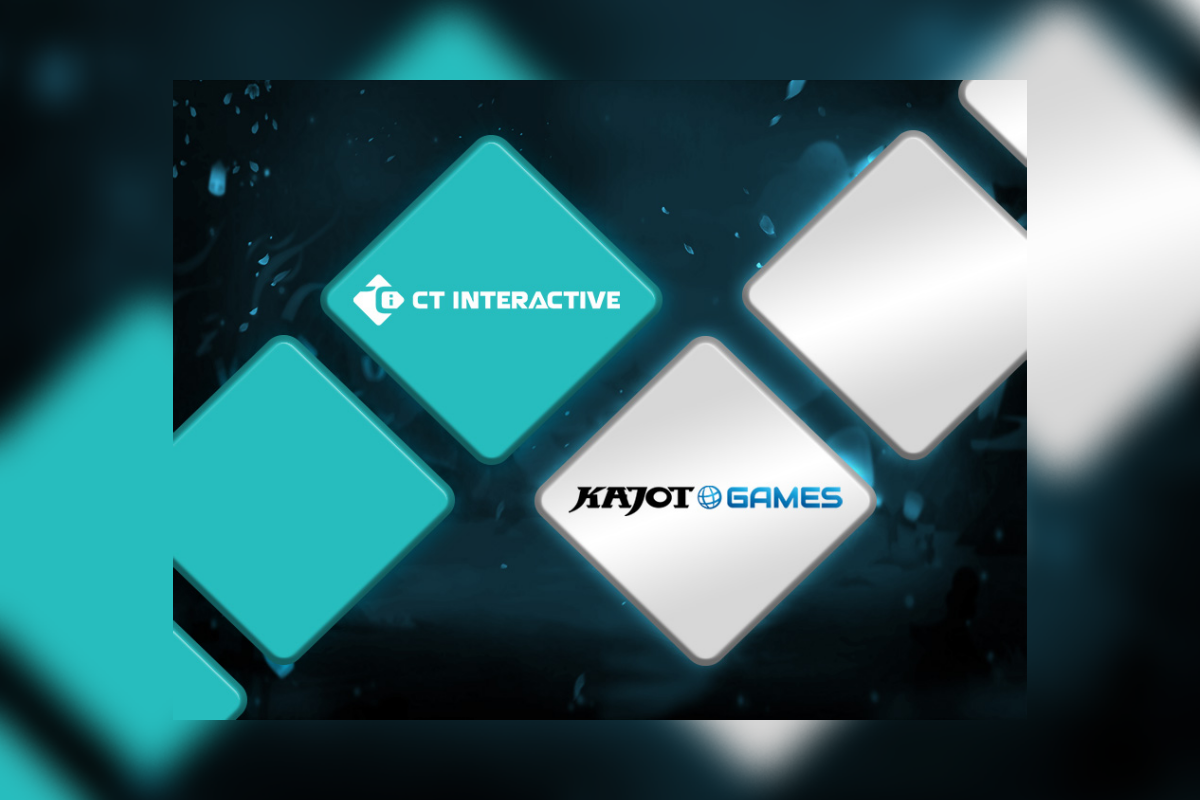 Reading Time:
< 1
minute
CT Interactive, a global gaming content provider, has concluded a strategic deal with Kajot. Through this partnership, CT Interactive will be able to broaden the reach of its products in Slovakia and the Czech Republic while further diversifying the content of the slots available on the platform, Kajot works with.
Kajot is a renowned Czech gaming operator with an extensive portfolio of games.
"We are proud to announce that we will work with an operator who has 26 years of experience in the gaming industry", said Milena Tsankarska, Head of Business Development EMEA at CT Interactive. She added, "This action demonstrates our company's intention to keep growing its market share in Europe".
Once the integration process is completed, the first market that the company will enter with Kajot is Slovakia, and later, it will expand to the Czech Republic.
"We are pleased to conclude a deal with CT Interactive. We are certain that our customers will appreciate the inclusion of their content on our platform", commented André Kruf, sales director at Kajot group of companies.
ZEAL brings on Rodja Schmitz-Hübsch as VP Marketing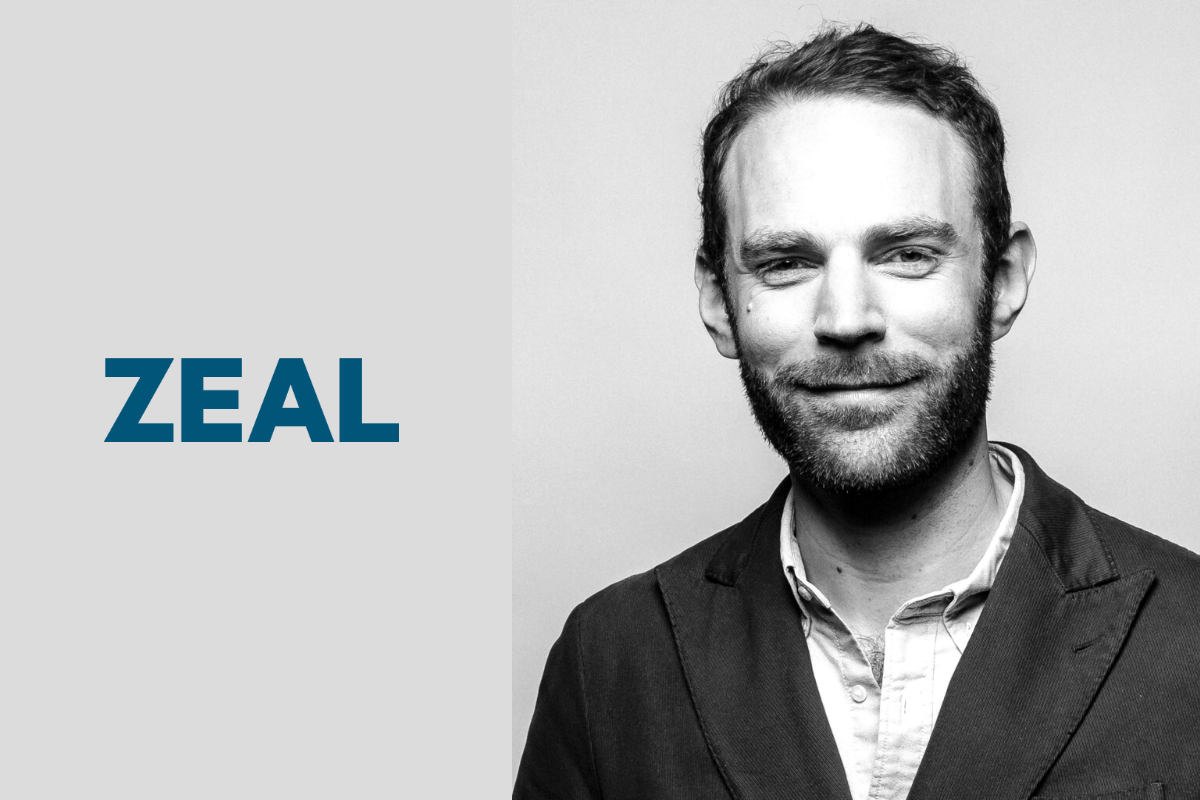 Reading Time:
< 1
minute
Rodja Schmitz-Hübsch joined the ZEAL team in October as Vice President Marketing. In his position, he reports directly to COO Sönke Martens. In addition to the strategic development of marketing at ZEAL, his responsibilities also include the ongoing optimization of new customer acquisition and customer relationship management.
Before joining ZEAL, the marketing expert was Head of Campaigns at the online marketplace OTTO and worked for five years at the digital creative agency elbdudler, most recently as Managing Partner.
"I am very much looking forward to my new tasks at ZEAL, because what could be better as a marketer than making people dream and turning dreams into reality – not least, we have already paid out more than €200 million this year to our big winners alone," says Rodja Schmitz-Hübsch. "ZEAL has made an impressive development with the portals LOTTO24 and Tipp24. Together with the great team, we will continue to write this success story and consistently pave the way for further growth in marketing."
"Rodja Schmitz-Hübsch is a renowned marketing manager with deep expertise in brand management and e-commerce," says Sönke Martens, COO of ZEAL. "Today, more than ever, a professional marketing strategy is crucial for companies to succeed. We are pleased to have a true professional on board with Rodja, who with his experience and passion for good marketing will be an important driver for further growth at ZEAL."