Rugby's global expansion increases in Africa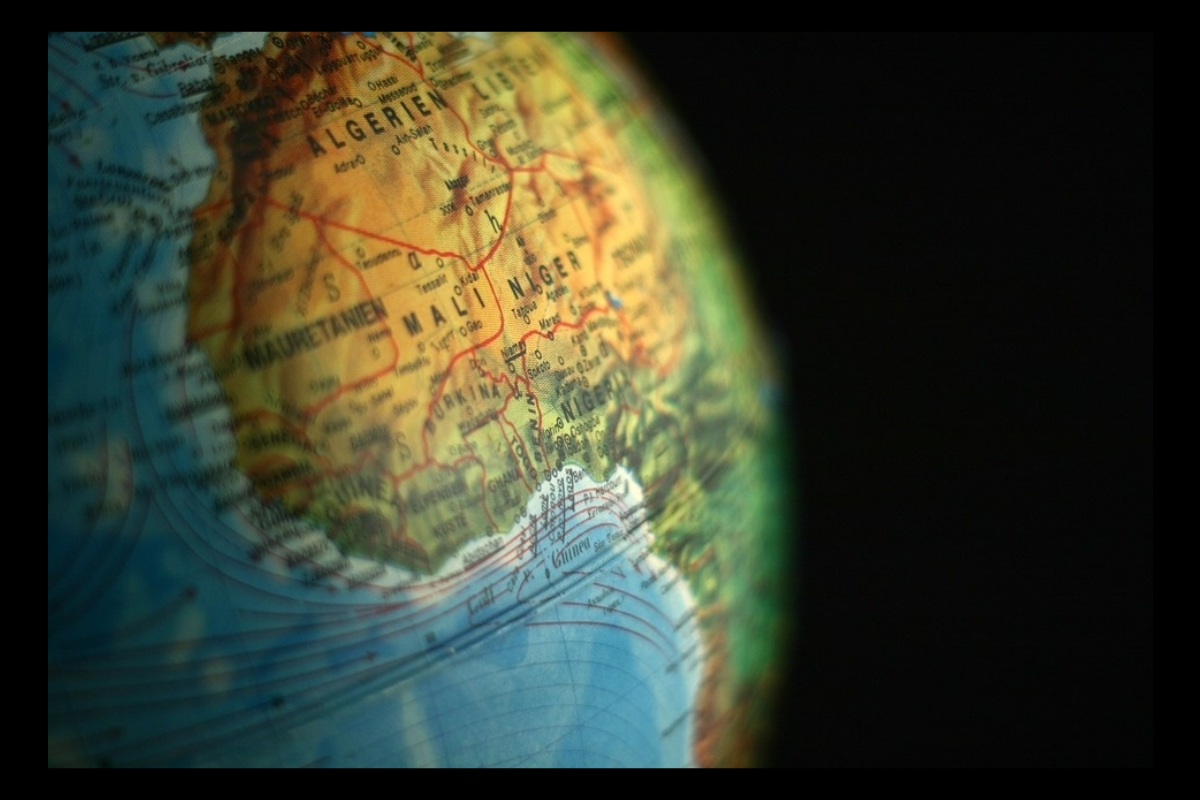 Reading Time:
4
minutes
World Rugby's reach across Africa grew further as Algeria and Burundi became full members of the international federation
Algeria and Burundi achieve full member status of international federation; World Rugby (www.WorldRugby.org) membership stands at 128 countries, including 19 associate members; Both nations will enter Rugby World Cup 2023 qualifying via the Rugby Africa Cup 2021; Rapid growth in African rugby being led by strategic focus on youth and women's rugby; More than 350,000 registered female players recorded in Africa in 2020, up from 50,000 in 2012.
World Rugby's reach across Africa grew further as Algeria and Burundi became full members of the international federation following approval at the World Rugby Council meeting, held virtually today.
The African nations were successful after achieving all the necessary criteria and their elevation to full member status sees World Rugby's membership stand at 128, including 109 full members and 19 associate members.
See full List of World Rugby Member Unions >> (https://bit.ly/3tE9SRP)
The announcement follows the launch of World Rugby's new Strategic Plan 2021-25 in April, which provides a framework for the continued development and expansion of rugby, supporting unions and regions in building capacity and capability, as the international federation strives to continue the journey towards becoming a global sport for all.
Both the Fédération Algérienne de Rugby and the Federation Burundaise de Rugby are full members of Rugby Africa and have sustainable women's rugby and development programmes in place as they continue to grow as rugby nations.
Burundi currently has 2750 registered players and has been an associate member of World Rugby since 2004, while Algeria has over 80 men's and 40 women's teams and became an associate member in 2019.
Both countries will enter the qualification journey for Rugby World Cup 2023 as they are set to compete in the Rugby Africa Cup 2021. The competition begins with a repechage event in June before the group phase sees four pools of three teams each playing a round-robin tournament at a single venue per pool.
Burundi will compete in the Rugby Africa Cup repechage in Burkina Faso from 5-13 June which also includes Burkina Faso and Cameroon. The winner of the repechage will join Rugby Africa Cup Pool D in Tunisia in July together with Tunisia and Zimbabwe. Meanwhile Algeria will play in the Rugby Africa Cup Pool C in Kampala against Ghana and hosts Uganda from 10-18 July.
The best two teams from each pool qualify for Rugby Africa Cup 2022, which serves as the final round of the Rugby World Cup 2023 qualifier for Africa. The eventual winner of the Rugby Africa Cup in August 2022 will qualify for RWC 2023 as Africa 1, entering group A alongside hosts France, while the runner-up will enter the final qualification tournament for another chance at qualifying.
Increasing the reach and diversity of the international federation's membership represents a key element of World Rugby's global growth strategy, ensuring that upon meeting the relevant criteria unions are provided with a framework and support to continue their growth and development as part of the World Rugby family.
World Rugby Chairman Sir Bill Beaumont said: "We are very pleased to welcome Algeria and Burundi as full members, reflecting their commitment and progress in achieving the relevant criteria, thanks to the many talented coaches, administrators and volunteers involved in growing the sport.
"We are dedicated to the sustainable global growth of our sport, combined with strong governance and there is no doubt that Africa is a key region with huge potential for the future development of rugby. Africa is home to the current men's Rugby World Cup winners and we will continue to work closely with Rugby Africa to ensure we provide emerging unions such as Algeria and Burundi with continuous support and a solid framework to further accelerate the growth of the sport across the region."
Mr Khaled Babbou, President of Rugby Africa said: "I am delighted to welcome the Burundian and Algerian rugby unions as full members of World Rugby, bringing the total number of African member unions of World Rugby to 20. Rugby in Africa is growing rapidly and our strategic focus on youth and women's rugby is evidence of this dynamic growth.
"In 2020, we recorded more than 350,000 registered female players in Africa, up from 50,000 in 2012. This is the result of a firm collective commitment from all African unions. I wish to congratulate Mr Albert Havyarimana, President of the Fédération Burundaise de Rugby and Mr Abdelkader Sofian Ben Hassen, President of the Fédération Algérienne de Rugby for their dedication and relentless efforts culminating in this recognition today. Both countries are in the running for Rugby World Cup 2023 qualification for the first time in their history and the entire African rugby family wishes them good luck in this new chapter."
Albert Havyarimana, President of the Fédération Burundaise de Rugby: "This affiliation was long awaited by all the participants of Burundian rugby and comes as a reward for many years of hard work. From now on, it becomes a rugby legacy for Burundi, that we will seek to preserve and build upon for the development of rugby. It is an unforgettable event for the Fédération Burundaise de Rugby (FBR). Joining the global rugby family will enable Burundian rugby players to develop rugby on all levels.
"Although this recognition comes at a time when the world is going through a difficult situation with the Covid-19 pandemic, we are confident that we will overcome these challenges. Achieving this membership required great effort from all of us and it will now enable us to accelerate our growth. The FBR takes this opportunity to express its appreciation to all companies and individuals who committed themselves to bringing this journey to fruition, including various players and coaches of the clubs and their technical and medical staff.
"This membership, far from being an end in itself, is rather the beginning of a challenge and calls on all of us to step up our efforts to make Burundi Rugby shine at the regional and international levels."
Sofiane Abdelkader Benhassen, President of the Fédération Algérienne de Rugby said: "This long-awaited membership of World Rugby as a full member will provide us with support in four main areas. It will allow us to accelerate the growth of the game in the country. Secondly, Algeria is currently ranked sixth in the African rankings, and will now come into the world rankings. We will from now on be able to participate in World Rugby's General Assemblies and have a voice that counts. And finally, with this membership, Algeria can enter the qualification journey for the Olympic Games and the Men's and Women's Sevens and Rugby World Cups. I would like to thank Rugby Africa and its President, Khaled Babbou, the Ministry of Youth and Sports, the National Olympic Committee and ACNOA as well as our private partners for their support. And I congratulate all the clubs presidents and founders of Algerian rugby and the entire union staff for their relentless efforts that have led us to this wonderful day."

SportPesa add new games with an Incentive deal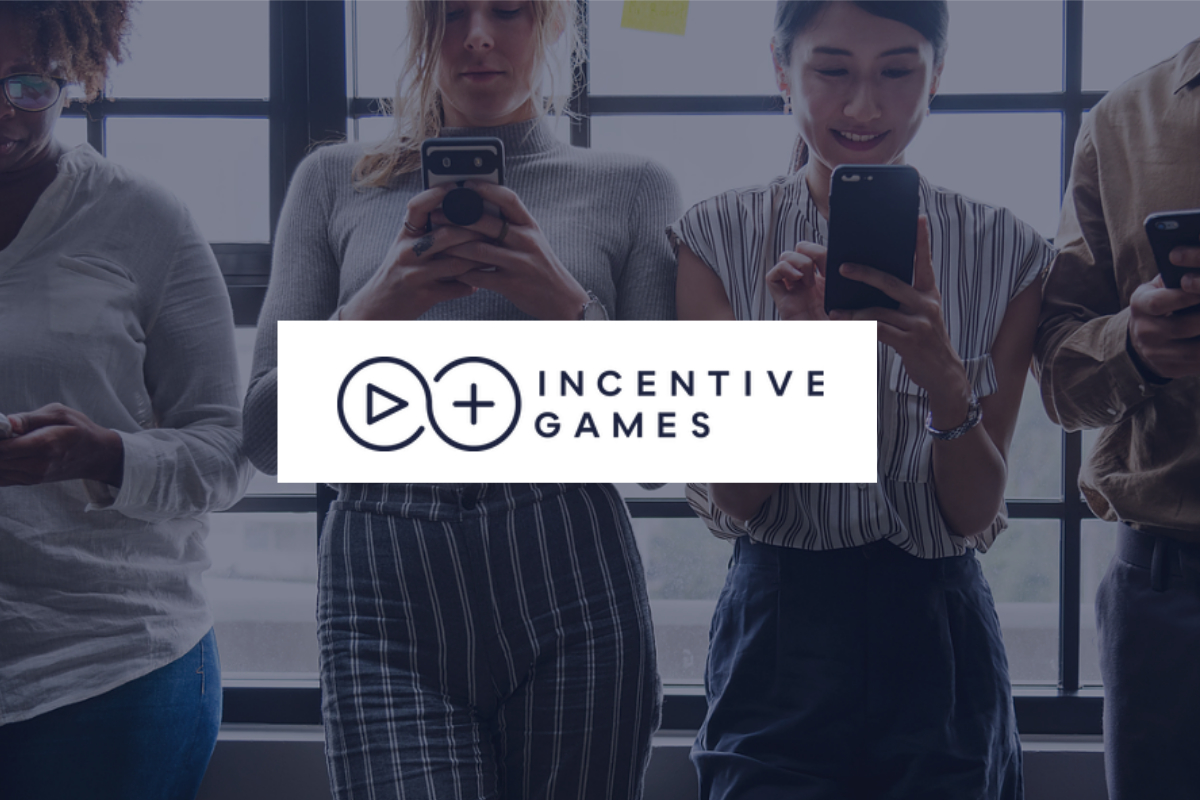 Reading Time:
2
minutes
Games Provider integrates two titles with sports betting giant to help the operator drive
player acquisition and retention in Africa.
Incentive Games, the provider of engaging sports betting games, has joined forces with operator giant SportPesa to deliver a suite of Pay to Play titles that will help the sports betting brand service their clients that still use feature phones and appreciate efficient bandwidth usage.
Under the deal, Incentive Games will integrate its V-League and Penalty Kick titles into the operator's platform. The former is a virtual football game with seasons that run all day every day with virtual matches open for bets every two minutes.
Penalty Kick is a virtual sports title where players must correctly predict where they think the ball will go and then decide how much they want to bet on their placement. The low-volatility, instant win format has been designed to appeal to sports fans looking for immediate returns.
All of Incentive's titles use lightweight animation so that they can run seamlessly on all smartphones, including Opera Mini Extreme, while also delivering the suspense and excitement that ensure players come back for more time and again.
V-League and Penalty Kick will be made available to SportPesa players in markets globally.
John Gordon, CEO of Incentive Games, said: "We are extremely proud that our content is now available across the globe and as a result we can work more strategically to identify the key partners that will help drive our business forward. SportPesa fall into this category and we are looking forward to working closely with them."
Adam Beighton, Director at SportPesa, said: "We are always looking for products that add value to our already large selection of games. These games cater to an online player segment that is often overlooked. We were particularly impressed by how the games have been developed to be seamless on smartphone devices that run on Opera Mini, a popular operating system in core markets such as Africa and Latin America. We look forward to seeing players engage with these games for the first time."
Cola Group to invest $14.5M to accelerate Cola.bet expansion strategy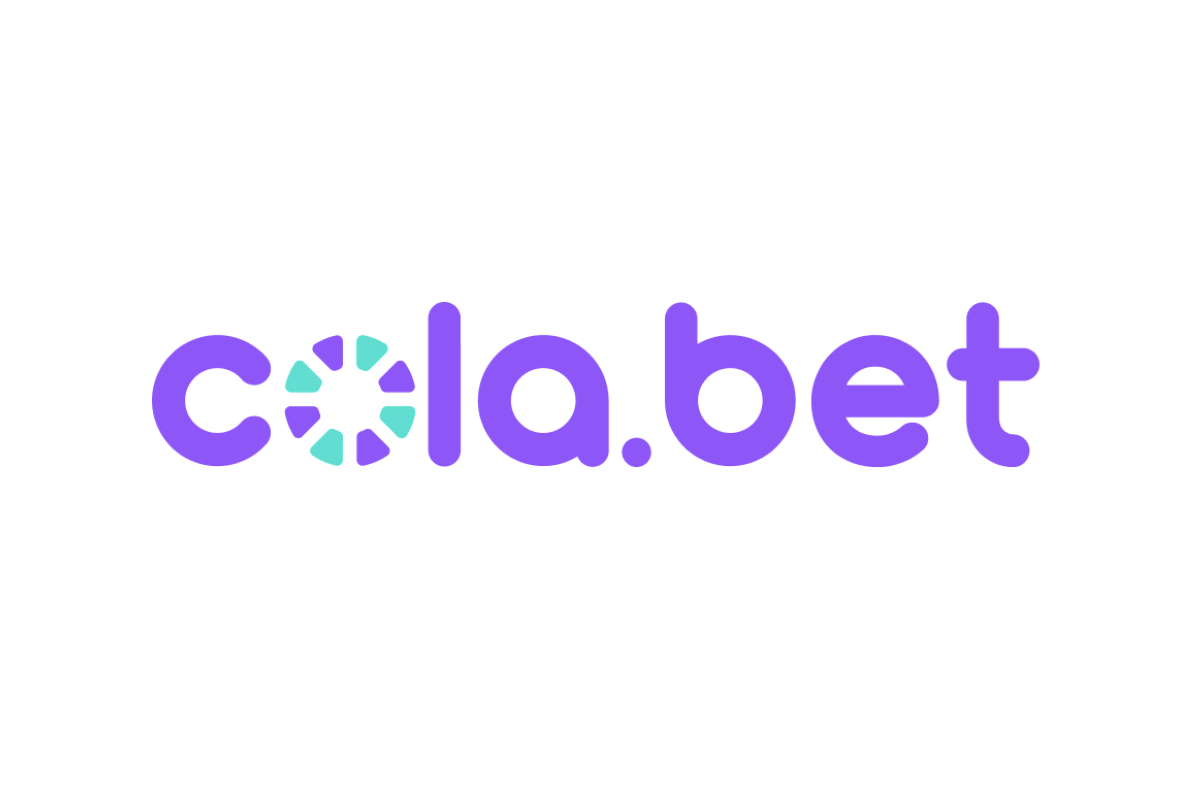 Reading Time:
2
minutes
Cola Group, a world-class games and entertainment specialist, is expanding the iGaming arm of its company, Cola.bet, with a $14.5m investment.
This substantial investment follows on the back of Cola.bet securing a fourth African gambling license in the continent's second largest gambling market, Nigeria. This new addition adds to Cola.bet's current stable of highly successful African operations; Zambia (cola.com.zm), Kenya (cola.ke) and Ethiopia (cola.et).
This latest sports betting license was granted by the Lagos State Lotteries Board to a locally incorporated, Cola.bet subsidiary company, Cola Games Limited. The Nigerian market is similar to Ethiopia's in that both are very retail centric rather than internet based. It was a strategic move for Cola.bet to leverage its blueprint and successes in Ethiopia to successfully expand into Nigeria.
The betting operator delivers a modern, mobile-first proprietary platform tailored for both established and fast-developing markets. The Cola.bet platform is easily adjustable, customisable and provides seamless integrations. All local payment methods are also integrated onto the platform where partners can find a vast selection of sports events, esports and casino games. To further support Cola Group's partners there is a complete consulting service, including a licensing brokerage, that provides access to localised knowledge and best practice in each operating region.
As Cola.bet continues to expand its sports betting and iGaming offering, responsible gaming remains a core focus. Cola.bet excels at providing resources to enable customers to enjoy gaming responsibly. Aside from aforementioned licenses, Cola.bet also holds a Curaçao gambling license and is in the process of obtaining licenses in the regulated markets of Africa, LATAM and Europe. This will facilitate the expansion plans of the company.
Dinu Bors, Cola.bet's COO said: "Cola.bet delivers an exceptional customer-first experience and the launch augments our global ambitions within the iGaming space. The platform is highly customisable and grants B2B partners instant access to curated content for a plethora of markets. We'll be rolling-out several innovative features over the coming months, we're only just getting started."
Dana Varnytska, Cola.bet's CMO followed: "Our strategy is built on a localised programme which has been developed through thorough research into market nuances and player preference. Players will benefit from bespoke bonus promotions and extremely competitive odds on the most popular events".
BtoBet Partners with Betta1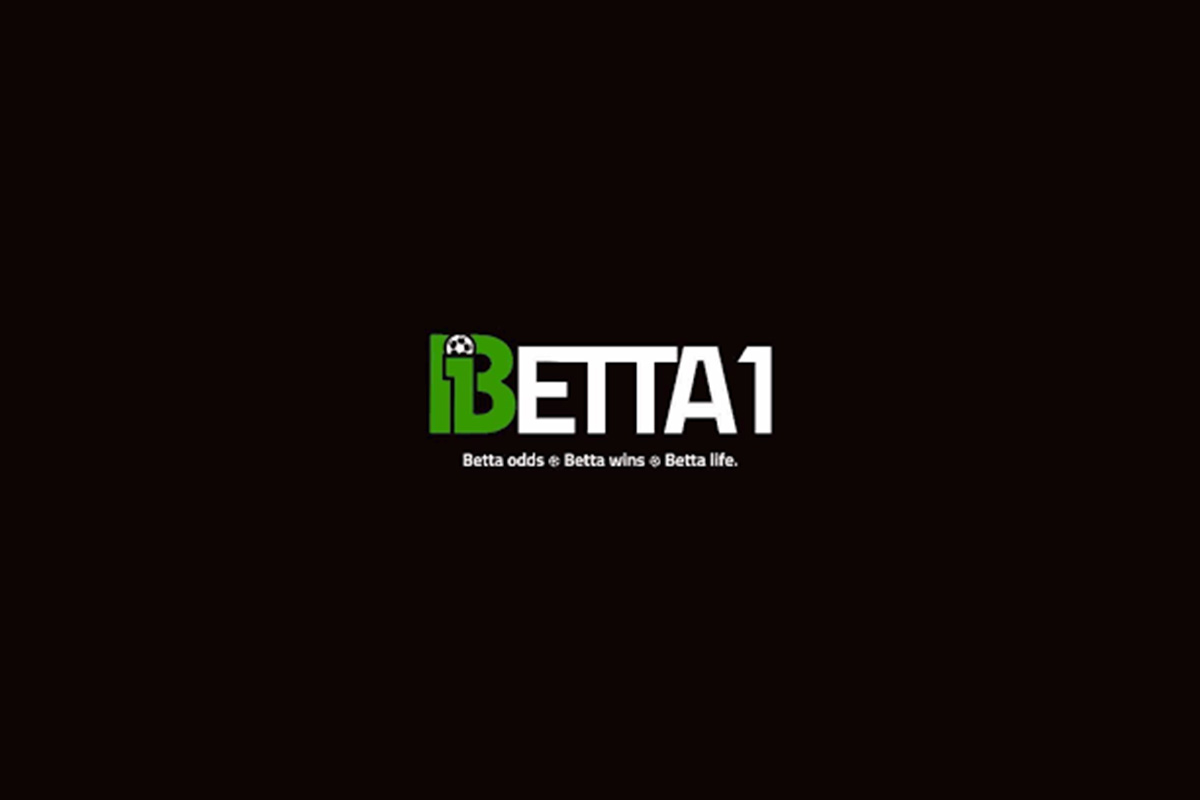 Reading Time:
< 1
minute
Leading sportsbook provider BtoBet has strengthened its presence in the Zambian iGaming market after signing a new partnership deal with Betta1.
Through this agreement, which was formulated together with BtoBet's regional Certified Partner STM Gaming, Betta1 will power its online brand with the advanced Neuron 3 platform.
Apart from the key platform products, BtoBet – which forms part of the leading iGaming supplier Aspire Global – will also be providing the online bookmaker with management and technology support.
The Zambia-based operator will be providing its players with a wide offering for both local and international sports betting, including live sports events, an extensive selection of virtual sports and a comprehensive portfolio of online casino games.
"The African market is continuing to register strong shifts towards the mobile. As technology and regulations continue to evolve, the online channels are set to further take up a larger market share as players will realise that through their devices they will be having at their disposal a wider selection of options through which they can entertain themselves in a more accessible and convenient way," Sabrina Soldà, Chief Marketing Officer at BtoBet, said.
"We are looking forward to leverage BtoBet's knowledge and expertise when it comes to the African market, especially in terms of delivering a localized product. The local market's unique traits require a bespoke approach and having such an experienced technological partner will definitely help us tailor our offering according to our players' requirements," Aditya Khosla, Chief Technology Officer at Betta1, said.