Rugby's global expansion increases in Africa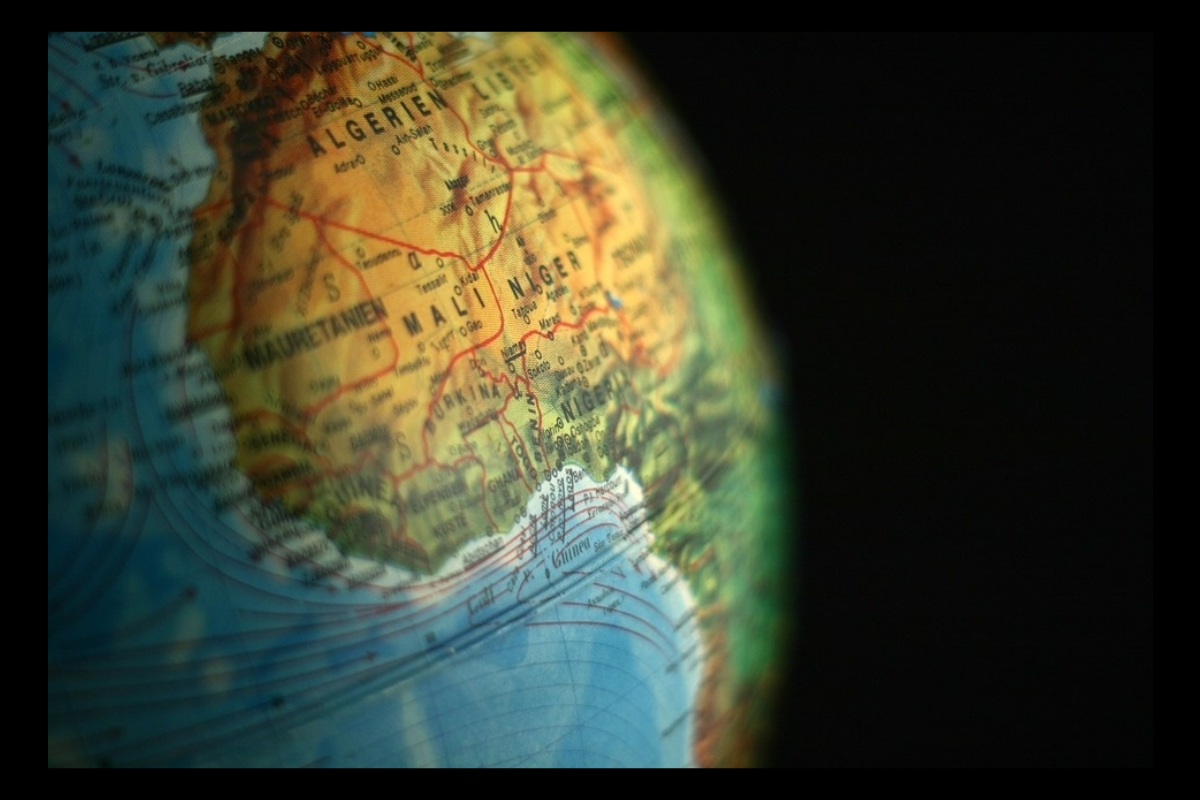 Reading Time:
4
minutes
World Rugby's reach across Africa grew further as Algeria and Burundi became full members of the international federation
Algeria and Burundi achieve full member status of international federation; World Rugby (www.WorldRugby.org) membership stands at 128 countries, including 19 associate members; Both nations will enter Rugby World Cup 2023 qualifying via the Rugby Africa Cup 2021; Rapid growth in African rugby being led by strategic focus on youth and women's rugby; More than 350,000 registered female players recorded in Africa in 2020, up from 50,000 in 2012.
World Rugby's reach across Africa grew further as Algeria and Burundi became full members of the international federation following approval at the World Rugby Council meeting, held virtually today.
The African nations were successful after achieving all the necessary criteria and their elevation to full member status sees World Rugby's membership stand at 128, including 109 full members and 19 associate members.
See full List of World Rugby Member Unions >> (https://bit.ly/3tE9SRP)
The announcement follows the launch of World Rugby's new Strategic Plan 2021-25 in April, which provides a framework for the continued development and expansion of rugby, supporting unions and regions in building capacity and capability, as the international federation strives to continue the journey towards becoming a global sport for all.
Both the Fédération Algérienne de Rugby and the Federation Burundaise de Rugby are full members of Rugby Africa and have sustainable women's rugby and development programmes in place as they continue to grow as rugby nations.
Burundi currently has 2750 registered players and has been an associate member of World Rugby since 2004, while Algeria has over 80 men's and 40 women's teams and became an associate member in 2019.
Both countries will enter the qualification journey for Rugby World Cup 2023 as they are set to compete in the Rugby Africa Cup 2021. The competition begins with a repechage event in June before the group phase sees four pools of three teams each playing a round-robin tournament at a single venue per pool.
Burundi will compete in the Rugby Africa Cup repechage in Burkina Faso from 5-13 June which also includes Burkina Faso and Cameroon. The winner of the repechage will join Rugby Africa Cup Pool D in Tunisia in July together with Tunisia and Zimbabwe. Meanwhile Algeria will play in the Rugby Africa Cup Pool C in Kampala against Ghana and hosts Uganda from 10-18 July.
The best two teams from each pool qualify for Rugby Africa Cup 2022, which serves as the final round of the Rugby World Cup 2023 qualifier for Africa. The eventual winner of the Rugby Africa Cup in August 2022 will qualify for RWC 2023 as Africa 1, entering group A alongside hosts France, while the runner-up will enter the final qualification tournament for another chance at qualifying.
Increasing the reach and diversity of the international federation's membership represents a key element of World Rugby's global growth strategy, ensuring that upon meeting the relevant criteria unions are provided with a framework and support to continue their growth and development as part of the World Rugby family.
World Rugby Chairman Sir Bill Beaumont said: "We are very pleased to welcome Algeria and Burundi as full members, reflecting their commitment and progress in achieving the relevant criteria, thanks to the many talented coaches, administrators and volunteers involved in growing the sport.
"We are dedicated to the sustainable global growth of our sport, combined with strong governance and there is no doubt that Africa is a key region with huge potential for the future development of rugby. Africa is home to the current men's Rugby World Cup winners and we will continue to work closely with Rugby Africa to ensure we provide emerging unions such as Algeria and Burundi with continuous support and a solid framework to further accelerate the growth of the sport across the region."
Mr Khaled Babbou, President of Rugby Africa said: "I am delighted to welcome the Burundian and Algerian rugby unions as full members of World Rugby, bringing the total number of African member unions of World Rugby to 20. Rugby in Africa is growing rapidly and our strategic focus on youth and women's rugby is evidence of this dynamic growth.
"In 2020, we recorded more than 350,000 registered female players in Africa, up from 50,000 in 2012. This is the result of a firm collective commitment from all African unions. I wish to congratulate Mr Albert Havyarimana, President of the Fédération Burundaise de Rugby and Mr Abdelkader Sofian Ben Hassen, President of the Fédération Algérienne de Rugby for their dedication and relentless efforts culminating in this recognition today. Both countries are in the running for Rugby World Cup 2023 qualification for the first time in their history and the entire African rugby family wishes them good luck in this new chapter."
Albert Havyarimana, President of the Fédération Burundaise de Rugby: "This affiliation was long awaited by all the participants of Burundian rugby and comes as a reward for many years of hard work. From now on, it becomes a rugby legacy for Burundi, that we will seek to preserve and build upon for the development of rugby. It is an unforgettable event for the Fédération Burundaise de Rugby (FBR). Joining the global rugby family will enable Burundian rugby players to develop rugby on all levels.
"Although this recognition comes at a time when the world is going through a difficult situation with the Covid-19 pandemic, we are confident that we will overcome these challenges. Achieving this membership required great effort from all of us and it will now enable us to accelerate our growth. The FBR takes this opportunity to express its appreciation to all companies and individuals who committed themselves to bringing this journey to fruition, including various players and coaches of the clubs and their technical and medical staff.
"This membership, far from being an end in itself, is rather the beginning of a challenge and calls on all of us to step up our efforts to make Burundi Rugby shine at the regional and international levels."
Sofiane Abdelkader Benhassen, President of the Fédération Algérienne de Rugby said: "This long-awaited membership of World Rugby as a full member will provide us with support in four main areas. It will allow us to accelerate the growth of the game in the country. Secondly, Algeria is currently ranked sixth in the African rankings, and will now come into the world rankings. We will from now on be able to participate in World Rugby's General Assemblies and have a voice that counts. And finally, with this membership, Algeria can enter the qualification journey for the Olympic Games and the Men's and Women's Sevens and Rugby World Cups. I would like to thank Rugby Africa and its President, Khaled Babbou, the Ministry of Youth and Sports, the National Olympic Committee and ACNOA as well as our private partners for their support. And I congratulate all the clubs presidents and founders of Algerian rugby and the entire union staff for their relentless efforts that have led us to this wonderful day."

Betsafe Kenya Partners with Fast Track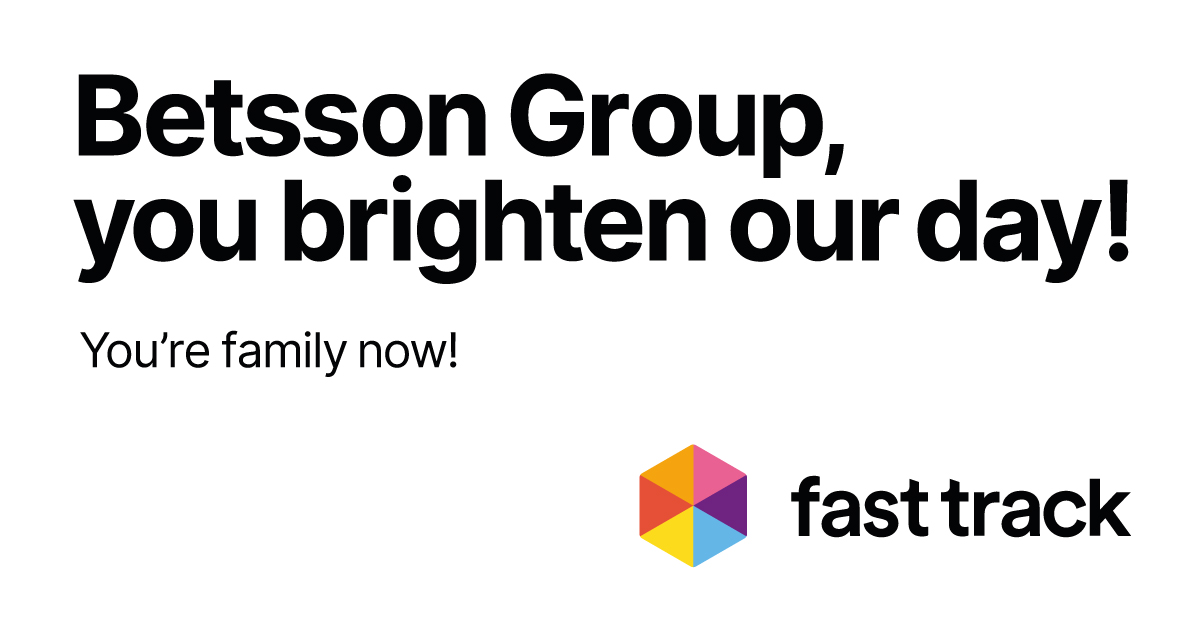 Reading Time:
< 1
minute
Fast Track has entered into a partnership with Betsson Group's Betsafe brand in Kenya.
Betsafe Kenya will be using Fast Track to implement an automated engagement strategy tailored to the market. They will also take advantage of the flexible segmentation model available within Fast Track CRM to shape detailed segments based on player value, activity and preferences.
The Fast Track platform provides operators with the tools they need to achieve efficient, scalable player engagement. Operators who work with Fast Track can take advantage of a workflow specifically built for iGaming alongside a rich, real-time data feed and powerful automation capabilities.
"We found Fast Track extremely flexible in their approach to solution capabilities and pricing model which was integral for us in the African market. We strive to engage with our players in the best way possible and look forward to using Fast Track's real-time data to optimise our Retention efforts," Michael Hennessy, Product Campaign Manager for New Markets at Betsson Group, said.
"We ensure that every instance of our platform is tailored to the individual needs of the brands we work with. We are happy to be able to provide Betsafe Kenya with the flexibility to work in a way that will meet the demands of this unique market and look forward to the possibility of collaborating with them in other emerging markets in the region," Simon Lidzén, Co-Founder and CEO of Fast Track, said.
GoldenRace updates its satellite channels for Africa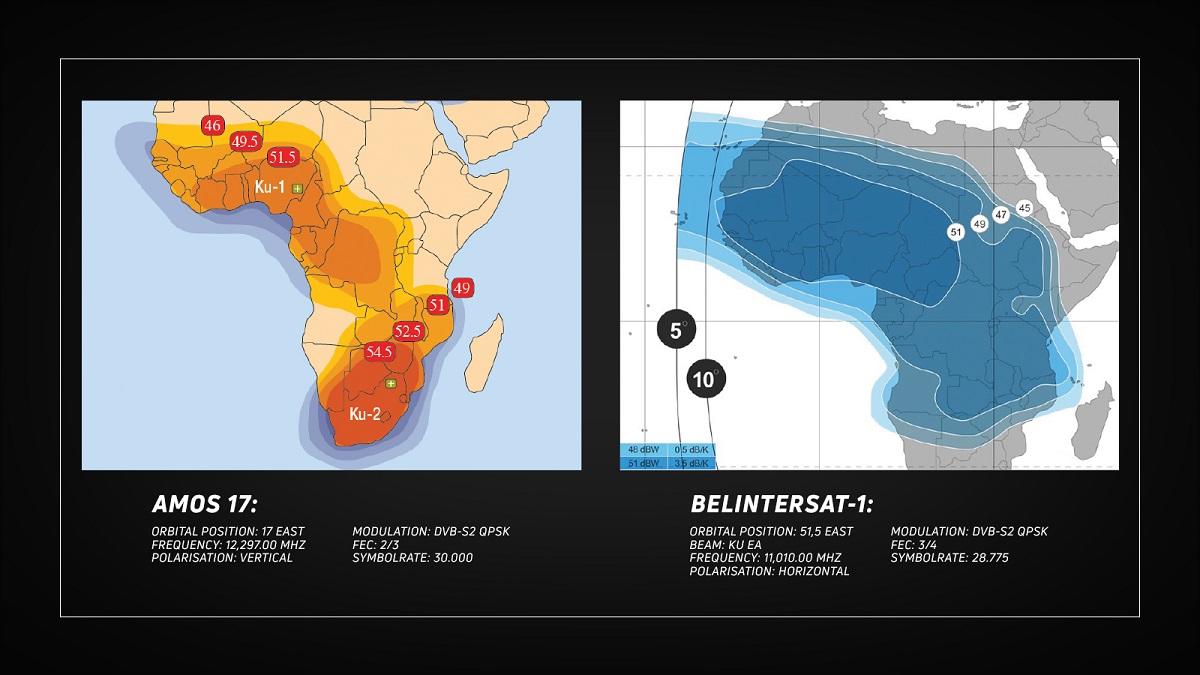 Reading Time:
2
minutes
GoldenRace, leading virtual sports and betting technologies provider, is updating the content of its three satellite channels, to bring African players new virtual sports and number games. All the updated content belongs to the latest version of the company's retail solution (VBOX).
GoldenRace's satellite solution for Africa allows betting shops operators to expand their offer throughout the most distant and inaccessible territories, which usually have a low internet connection.
The company has two satellites, covering different geographical areas of the continent to bring the best service wherever the operators' businesses are placed.
The release of this update on GoldenRace's betting software is happening today and will offer via satellite new and engaging contents through the company's satellite channels.
MULTIGAME OPTION & SATELLITE CHANNELS
GoldenRace's satellite solution includes the option of a multiscreen, allowing players to see and bet on different virtual sports and number games at the same time; football leagues, Keno and Spin2Win, dog races and Rainbow Colours 49… This option is also very economic and simple for operators, and it includes a mobile cashier.
CHANNEL 1
Channel 1's updated content will let African players enjoy their favourite league and the most betted one worldwide: the English Premier League.
GoldenRace has developed the most played virtual football in the industry, generating more than 20 million bets on a daily basis. A proprietary motion-capture technology, high-quality FXs, real camera angles, voice-over from professional commentarists, realistic odds, and a familiar layout make our virtual football the best in terms of quality and realism. Plus, more than 40 markets for up to 20 football leagues and tournaments.
CHANNEL 2
Thanks to GoldenRace's multiscreen option players will be able to bet, at the same time, on Greyhound races, Keno, and Spin2Win. Greyhound races are GoldenRace's origin, and an all-time-favourite in the gambling industry. Pre-recorded races with 6 dogs and all the players' preferred markets.
Spin2Win is a very classic roulette-based game and one of the African players' favourites.
Channel 2's updated offer is completed with another classic: Keno, a lottery-based game where 20 balls out of 80 are drawn by the lottery drum.
CHANNEL 3
Based on the teams that won the qualifiers, with realistic odds, and all the features that make GoldenRace has recently released the Euro Cup 2020.
GoldenRace's third satellite channel also offers Spin2Win, as it is the second most played virtual game in Africa, only before football, and the most played number game.
Finally, Rainbow Colours 49, which is GoldenRace's latest number game release; a vivid and engaging game based on randomly drawing 6 balls from a pool of 49. It offers several markets and a possible win up to x500,000!
AretoNet makes Kenya debut with ChezaCash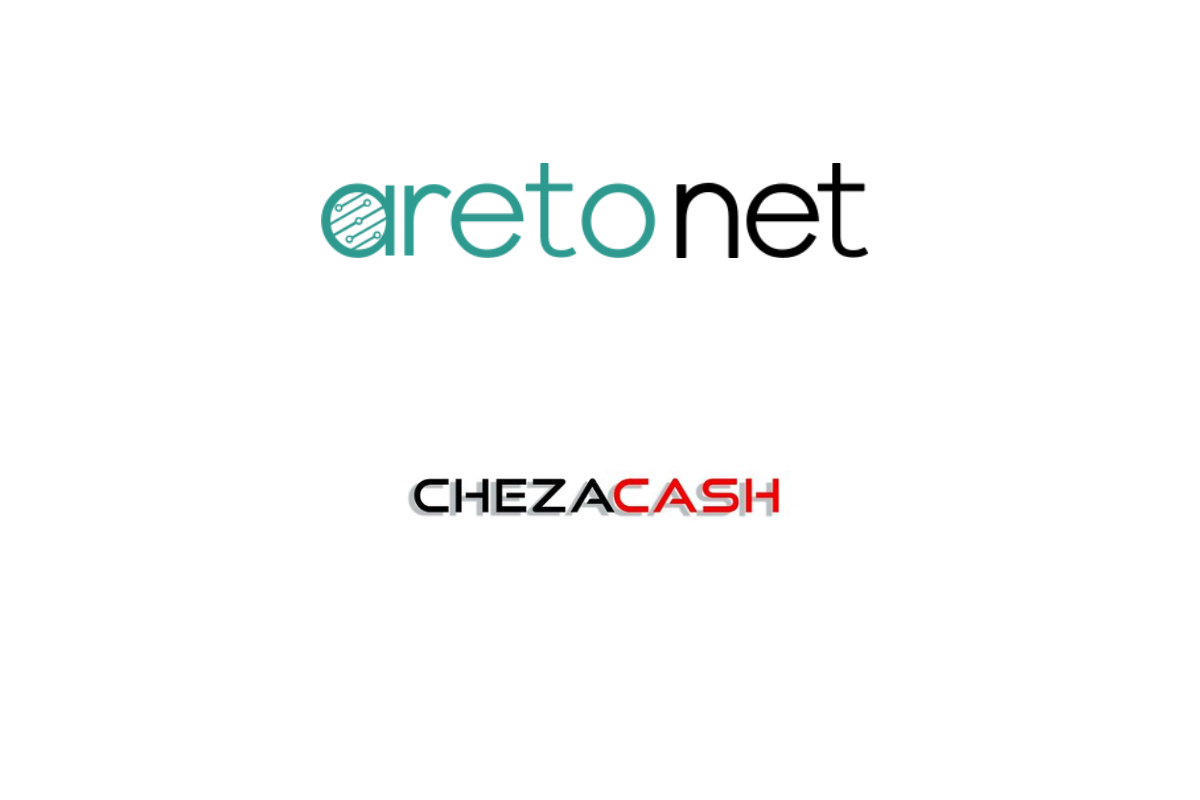 Reading Time:
2
minutes
Real-time business intelligence and CRM platform and service provider selected by online sportsbook operator to boost marketing activity
AretoNet, the real-time business intelligence and CRM platform and service provider, has entered the Kenyan market for the first time after being selected by popular online sportsbook, ChezaCash, to boost the operator's marketing activity.
The partnership will see ChezaCash leverage AretoNet's full suite of cutting-edge products, which include artificial intelligence, acquisition tracking, instant campaigns and its proprietary Alternative Messaging Channel, to launch multi-channel, multi-level marketing campaigns.
AretoNet also allows operators to fully analyse their player database and run automated campaigns with full lifecycle analytics. Through the use of real-time data, operators can make accurate decisions, execute campaigns and analyse effectiveness while also reducing the operational burden.
Over the past two years, AretoNet has focused on providing operators in Europe, Africa, the US and South America with powerful and affordable solutions to analyse and segment their player data as well as the tools to make those insights immediately actionable all via a single platform.
ChezaCash is one of the most popular online sportsbooks aimed at players in Kenya, offering a wide range of products including but not limited to sportsbook, virtual sports, jackpots and casino offerings slated for launch within the next few months.
Justin Farrugia, Co-founder of AretoNet, said: "We are thrilled to have launched with our first operator partner in Kenya. ChezaCash has taken our full suite of products and, what's more, we were able to complete the integration into their platform in just three weeks.
Garret Akinyi, Director of ChezaCash, said "ChezaCash is already benefitting from the incredible insights that AretoNet platform and tools provide, and allows us as an operator, better identify trends in marketing activity and to make real-time changes in order to ensure the highest levels of engagement and the best ROI."