Tier One Entertainment lands major deal with GroupM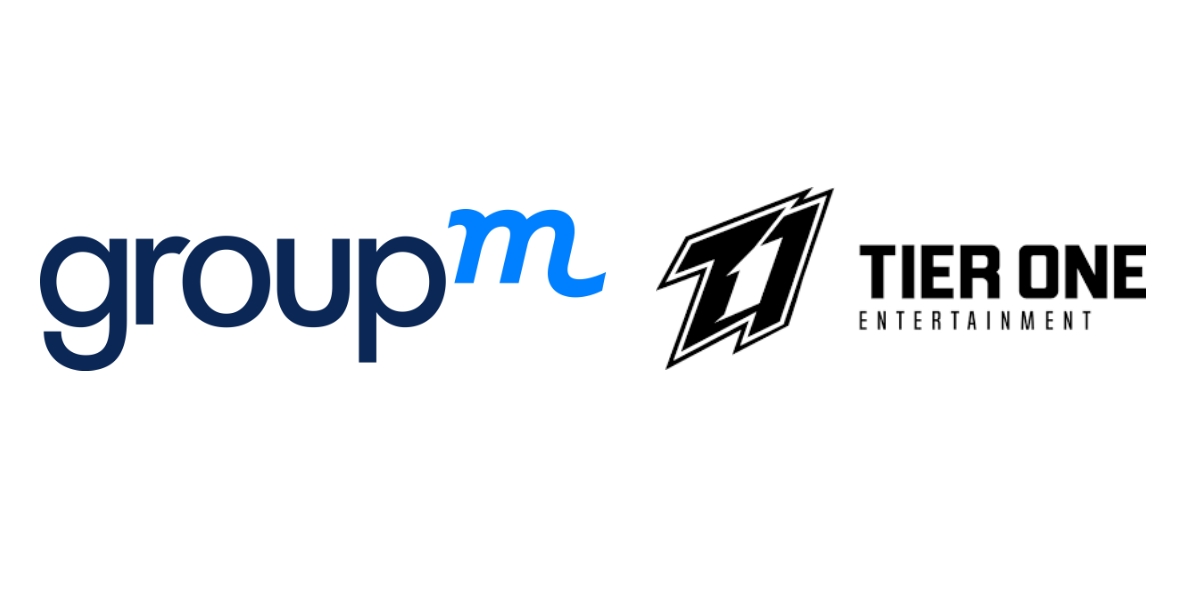 Reading Time:
2
minutes
Tier One Entertainment announced their partnership with the world's leading media investment company, GroupM. As the first and only Philippine esports and gaming company GroupM is partnered with, this is a landmark moment that opens a wide array of avenues for Tier One and the Gaming Entertainment industry to grow and expand.
Southeast Asia's leading esports company Tier One Entertainment has inked a major deal with the world's leading media investment company, GroupM. With this landmark partnership, Tier One Entertainment hopes to accelerate the growth of the company and the gaming entertainment industry as a whole.
"It's been a long term goal of Tier One Entertainment to partner with GroupM. We are glad to have reached a point wherein our backend team can experience working with the best and brightest in the advertising industry. We look forward to a productive and meaningful working relationship as we bring esports and gaming to the forefront of mainstream advertising." – Joanne Llavore, CCO of Tier One Entertainment
Upon its launch, Tier One Entertainment stated that 'bridging the gap between gaming and mainstream' is one of its core goals. To them, the GroupM partnership will enable Tier One to pursue that goal more actively than ever, leveraging the fact that GroupM owns three of the five top media agencies and has access to some of the biggest brands on the planet. Through this partnership, the touchpoint between brands and gaming talents becomes more streamlined which then allows more mainstream brands to understand and leverage the commercial power of esports and gaming.
Despite its rise as a phenomenon, esports and gaming largely remains an endemic sponsor-dominated industry, especially in Southeast Asia. Tier One hopes that with GroupM's considerable network and resources, they can work to change this, bringing more eyes to the industry and their talents.
"While we have made great strides towards bringing gaming and esports to more mainstream audiences, the fact that a company like GroupM chose us as a partner is a real game changer. This shows that the advertising industry is finally confident and believes in the power of esports in Southeast Asia." -Tryke Gutierrez, CEO of Tier One Entertainment
This partnership also comes at an opportune time, as Tier One looks to expand to more countries in 2021 and beyond. GroupM will be instrumental in mirroring the model of success that Tier One pioneered in the Philippines to other countries across the region. They will ideally allow Tier One to scale up at an unprecedented rate.
"Seeing the growing interest for e-sports in the Philippines, it is naturally becoming a new venue for our clients to reach out to new customers. With our partnership with Tier One, we are able to have access to premium content and a team of experts, which will be highly beneficial to our overall proposition. We are already starting to offer this new content to all our clients through INCA, our Content Performance solution." -Laurent Goirand, Head of Digital at Group M
With GroupM behind them and a year of big plans in tier One's calendar, it will be exciting to see where they can bring their signature brand of #TrulyTopTier culture next.

SEVILLA FC SECURES TLCBET AS OFFICIAL ASIA BETTING PARTNER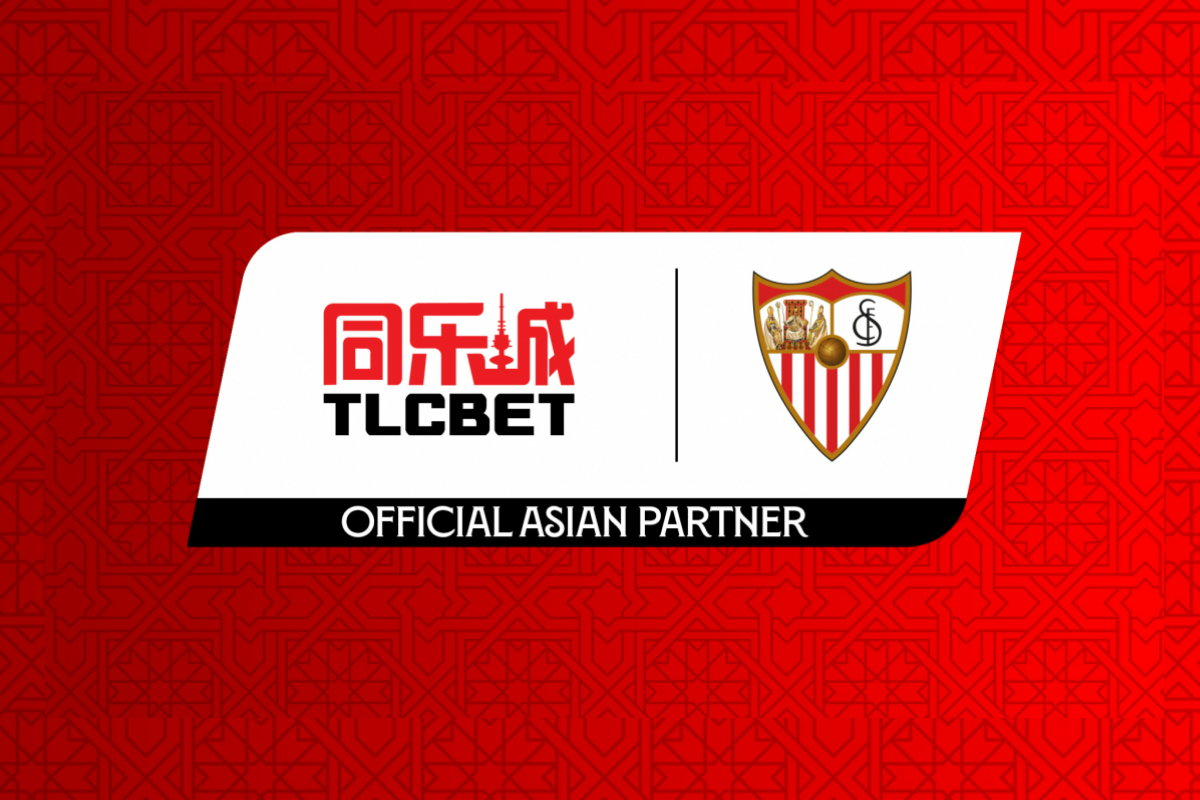 Reading Time:
< 1
minute
Leading Asia-facing betting brand and perennial La Liga force continue well-established co-operation
 TLCBet has renewed its ongoing partnership with Spanish La Liga football club Sevilla FC as its Official Asia Betting Partner.
The collaboration cements Sevilla's long-held commitment to a strategic plan of internationalisation, with a special emphasis on the Asia-facing market, where the TLCBet brand has carved out a progressive profile for fan engagement, thanks to its robust acquisition and retention rates.
The six-time Europa League champions will gain access to more exclusive content, offers and experiences from the operator throughout current and future campaigns, as both entities bid to foster deeper engagement with consumers across established and emerging Asia markets.
Sevilla also intends to leverage the club's global social media accounts, Weibo and Wechat, for the Far East and China, a pivotal market where the club hopes to expand its footprint in the immediate future alongside TLCBet.
A spokesperson for TLCBet said: "We're thrilled to bolster our ongoing association with one of the most decorated European sides of recent times in Sevilla FC. Working alongside a club that boasts such a track record of sustained success at the elite level underscores our ongoing commitment to growing Spanish La Liga followers. We can't wait to witness the club scaling greater heights in both La Liga and on the European stage throughout 2021/22 and beyond."
"TLCBet enjoys a stellar history in football with a sponsorship portfolio to match."
Jorge Paradela, Business General Manager at Sevilla FC, added: "In keeping with Sevilla FC's grand project of international growth, it's vital for us to couple our brand with growing, innovative companies like TLCBet. This enduring Asia Betting Partner deal marks another important step for our club and another key building block internationally, even against the challenging economic backdrop which is facing many elite clubs across the planet."
Wakayama Postpones Resident IR Briefing Sessions Due to Insufficient Information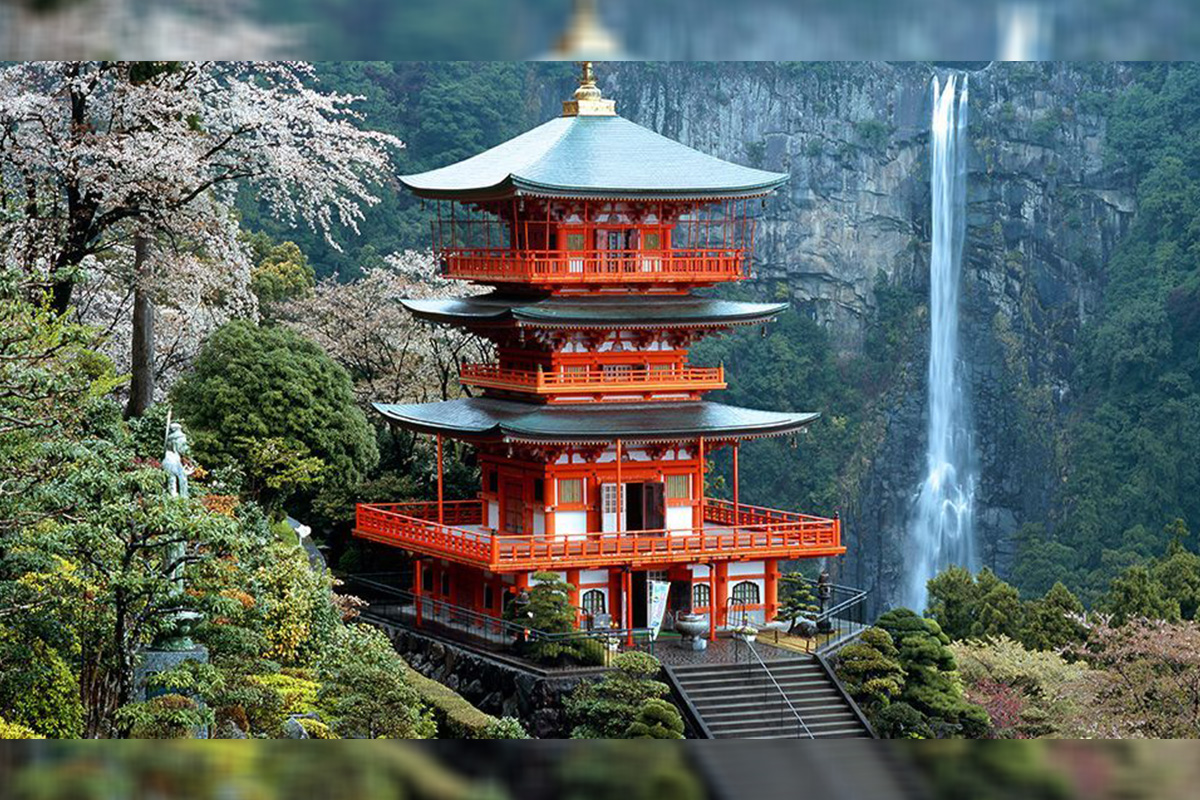 Reading Time:
< 1
minute
Wakayama Prefecture has announced that it will postpone scheduled resident briefing and public feedback sessions in 14 locations due to information supplied being deemed insufficient. The sessions were due to be held from November 25 to December 5.
At the special committee of the prefectural council held on November 19, an official representing Wakayama's preferred IR partner Clairvest Neem Ventures Co Ltd, which is tasked with building and operating the facility, explained the involvement of Caesars Entertainment, recently named as the IR's casino operator, and the group's plans for a MICE facility.
Members of the council asked questions about financing and individuals to be involved in the operation but the prefecture and Clairvest said they could not give specific details at this time.
The committee subsequently came to the conclusion that there had been insufficient information supplied to residents and that the briefing sessions should be postponed. The prefecture acknowledged the opinion of the committee and announced a postponement of the briefings and public feedback. The next briefing is now scheduled to be held in February 2022.
iCandy Acquires Renowned Lemon Sky Studios, To Form Largest Game Development Company in Australia and Southeast Asia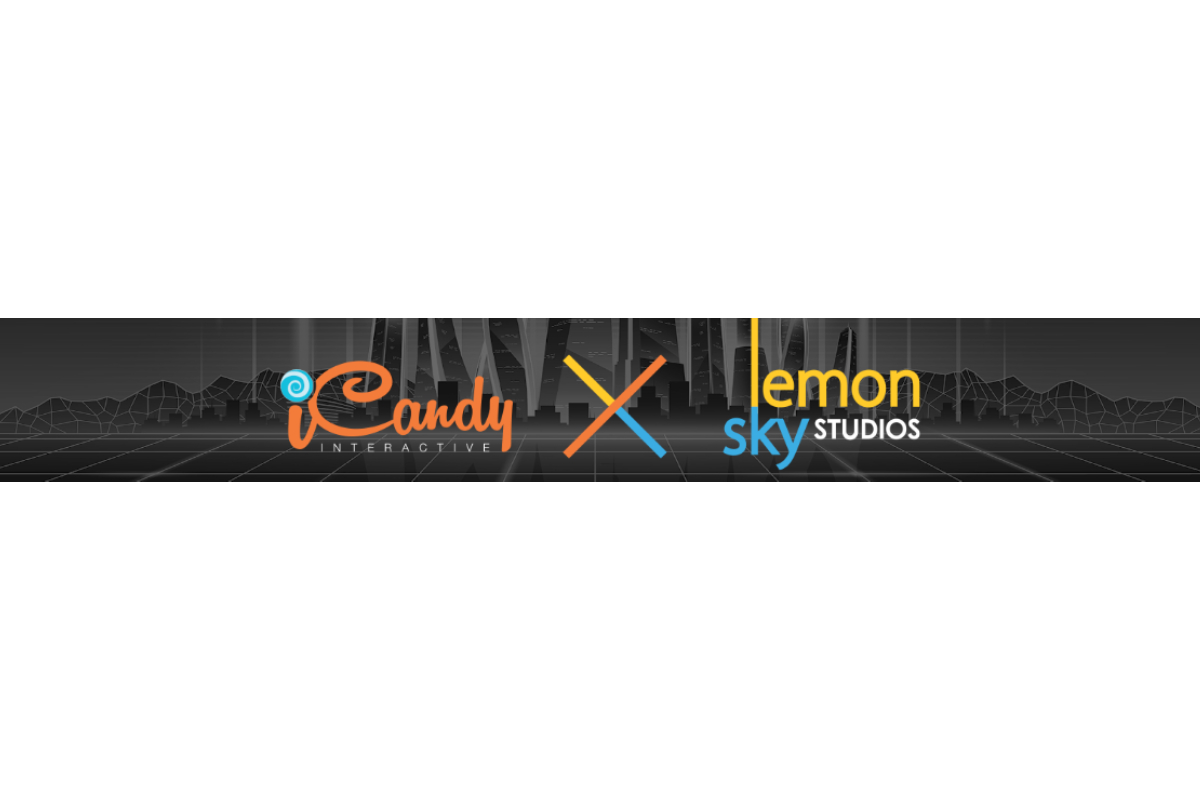 Reading Time:
3
minutes
iCandy Interactive Limited announced its 100% acquisition of the leading Southeast Asian gaming studio, Lemon Sky Studios. This acquisition adds strategic value and significant scale to iCandy's existing capabilities. It will form the largest pure-play game development company on the Australian Stock Exchange, and in Australia and Southeast Asia too, with more than 450 employees while generating no less than A$17 million (US$12.36 million) revenue per annum.
With significant interest and best-regarded growth in gaming driven by the metaverse concept, iCandy Interactive and Lemon Sky will be a leading powerhouse through its regional expansion plans in developing casual and AAA gaming on blockchain for the open metaverse.
The metaverse is a virtual world that allows work and play, shared by millions (or billions) of people. It is built with next-generation technology encompassing Virtual Reality, Augmented Reality and Video and Gaming technologies.
iCandy Interactive's core business is in game development, game publishing, and esports. The company is the co-founder of the global esports league and platform, Esports Players League (ESPL), fast-growing across 17 countries in Southeast Asia, South Asia, Latin America and Europe.
Games on the iCandy network are played by over 360 million mobile gamers worldwide. The gaming studios based in Malaysia, Singapore and Indonesia have won multiple awards, including Google Play's Best of 2016 and 2017 New Android Excellence Game Award* Games Award for Crab War and other various coveted international events.
Its latest game release, Claw Stars, is a top-rated mobile game with over 1 million downloads since its initial release in July 2021. It has received more than 50,000 4-star and 5-star reviews on Google Play and App Store.
Founded in 2006, Lemon Sky Studios is an award-winning video game and animation studio world-renowned for providing innovative visual art solutions for critically acclaimed
AAA gaming titles ranging from Overwatch 2, Call of Duty – Infinite Warfare, to SimCity, Diablo 3, StarCraft: Remastered, amongst many other illustrious titles.
The studio has amassed an incredible clientele over its 15-year history, working with gaming industry leaders such as Blizzard Entertainment, Naughty Dog, 2K Games, Square-Enix, Bandai Namco, Microsoft Studios, EA Entertainment, Disney and Nickelodeon.
"Lemon Sky Studios is a phenomenal acquisition and an excellent addition to iCandy Interactive. We now have this unparalleled capability in the region, we will focus a fair bit of our newly gained superpower to make high-quality games for the metaverse, arguably the most important development for the gaming world." says Kin W. Lau, Chairman of iCandy Interactive.
He adds, "Lemon Sky Studios' track record in creating world-class visuals for AAA games is highly regarded in the industry. To merge our expertise with a studio like Lemon Sky is truly phenomenal, and we cannot wait to see the outcome of integrating our teams,"
"Collaborative partnerships in the creative industry are pertinent to keeping things fresh and innovative. We are positive that this merger will encourage creative working methods and bring about new ideas. We are extremely excited about the possibilities that lie ahead," said Cheng-Fei Wong, CEO of Lemon Sky Studios.
The acquisition will be at a valuation of MYR135 million (A$44.5 million, US$32.4 million), to be fulfilled together with cash and newly issued iCandy shares.
Concurrent with the acquisition, iCandy has also announced that it has raised A$40 million (US$29.1 million) from institutional investors via a placement that is heavily oversubscribed.
Leading iCandy's latest fundraising round is another gaming heavy-weight, Animoca Brands, iCandy's cornerstone investor. Animoca is a global leader in gamification technology and blockchain gaming with an extensive portfolio of over 100 investments in NFT-related companies and decentralised projects contributing to building the open metaverse. They raised more than US$200 million in 2021 and is currently valued by investors at US$2.2 billion. Separately, The Sandbox – Animoca's subsidiary raised US$93 million recently, in a round led by Softbank Vision Fund 2.
The global video game industry is estimated to be worth A$214.33 billion (US$155.95 billion) in 2020**. With the APAC region leading the industry at 49% of the worldwide market, there is a clear pathway for growth with enormous upside potential expansion.