Aston Martin Cognizant Formula One™ Team And Alfa Romeo Racing Orlen Become The First F1™ Teams To Launch Fan Tokens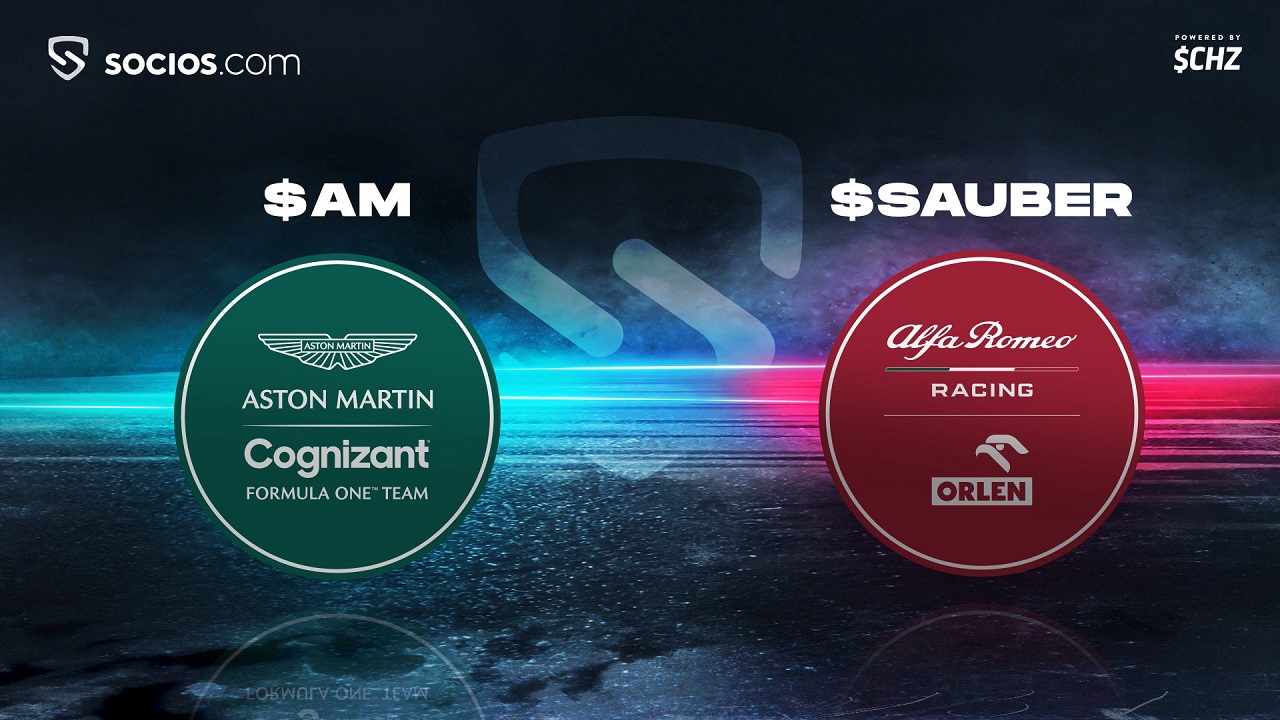 Reading Time:
2
minutes
Chiliz, the leading blockchain provider for the global sports and entertainment industry, have announced that Aston Martin Cognizant Formula One™ Team and Alfa Romeo Racing ORLEN, have become the first Formula 1™ Teams in the world to launch Fan Tokens.
Today, two million $AM & $SAUBER Fan Tokens will be distributed to fans who pre-brought through Chiliz' fan engagement & rewards platform Socios.com. Both Fan Tokens will be available for general purchase on the platform in the near future.
Fan Tokens are collectible digital assets – minted on the Chiliz blockchain – that provide owners with access to voting rights in polls, VIP rewards, exclusive promotions, AR-enabled features, chat forums, games and competitions.
Today's announcements see Aston Martin Cognizant Formula One™ Team and Alfa Romeo Racing ORLEN join a network of 34 elite international sporting properties on Socios.com, including the UFC®, FC Barcelona, Paris Saint-Germain, Juventus, AC Milan and Manchester City. Last week, Socios.com also announced partnerships with NASCAR's Roush Fenway Racing, Argentina's national soccer team, and Royal Challengers Bangalore, Punjab Kings and Kolkata Knight Riders – all from India's IPL.
Driven by the central belief that transitioning passive fans into active fans is essential to the future of sport, Socios.com is a direct-to-consumer (D2C) platform that leverages blockchain technology to provide the world's leading sporting organisations with the tools to engage with and monetize their global fanbases. Fan Tokens have generated over $150M in revenues to be shared with Socios.com partners in 2021 alone.
Jefferson Slack, Managing Director, Commercial & Marketing, Aston Martin Cognizant Formula One™ Team, said: "At Aston Martin Cognizant Formula One™ Team, we're proud to be joining an exclusive roster of global sporting properties all working in partnership with Socios.com. This really gives us the best possible opportunity to give our fans a seat at the table and help us to tell our story in a new and exciting way.
"We're setting out to build and develop new and innovative storytelling opportunities, aligned with the embrace of new and emerging technologies, to reach out and service our growing number of fans – and we're looking forward to exploring that space together with Socios.com"
Frédéric Vasseur, Team Principal and CEO of Alfa Romeo Racing ORLEN said: "The world of fan engagement in Formula One is evolving and Alfa Romeo Racing ORLEN is at the forefront of this exciting new realm. Launching a Fan Token is going to provide our growing legion of fans with a new way to interact with the team, which is a key aspect in our quest to bring our followers closer to the team with everything we do."
Alexandre Dreyfus, CEO of Chiliz and Socios, said: "We're very proud to welcome Aston Martin Cognizant and Alfa Romeo Racing ORLEN as the first two Formula One™ Teams to join our network, and look forward to raising the profile of their brands globally through Fan Tokens.
"Formula One™ is broadcast to a worldwide audience of around two billion, making the reach and potential of these partnerships enormous in scale.
"Last week, in a single day, we announced five partnerships – from three different sports, across three continents – and now we've continued that momentum convincingly.
"In the next few years a generation of passive fans will shift into active fans. That transition will take place through transactional fan engagement on our platform.
"The biggest global sporting organisations are joining us en masse. Socios.com and Fan Tokens are here to stay and will become essential tools in the digital transformation of the sports industry."
Deutsche Telekom Supports Ethereum Blockchain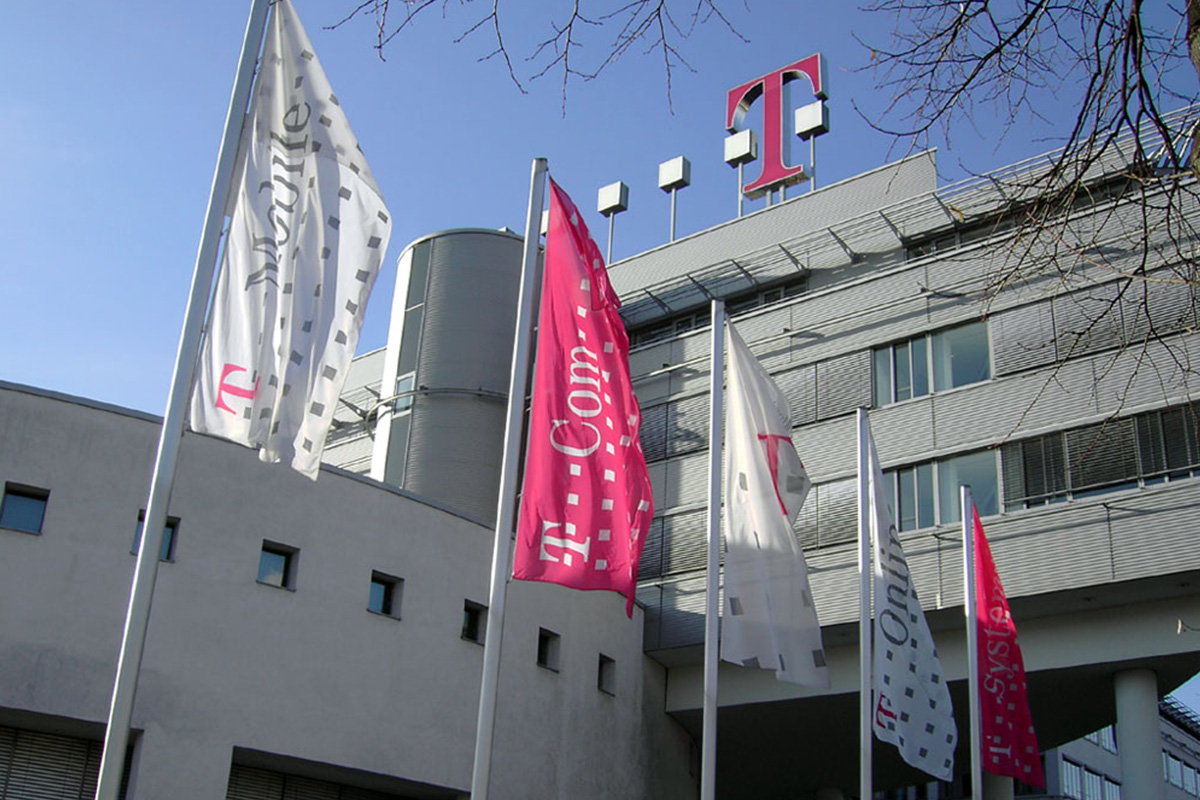 Reading Time:
2
minutes
Deutsche Telekom is expanding its activities in the field of blockchain technology by including the second largest blockchain in the world. DT's subsidiary, T-Systems MMS, provides the Ethereum Network with infrastructure in the form of validation nodes. Validators play a key role in the operation and security of blockchains.
Ethereum uses the cryptocurrency Ether (ETH) as a means of payment for transactions. After the so called "Merge", Ethereum recently relies on Proof-of-Stake (PoS) for consensus, which, in addition to laying the foundation for future scalability improvements, significantly reduces the blockchain's energy requirements. T-Systems MMS maintains sustainable blockchain networks and, therefore, supports the transition to PoS by operating validation nodes.
In addition, the Deutsche Telekom subsidiary cooperates with Stake Wise. StakeWise offers liquid staking pools, which allow users to keep their ETH tokens without having to operate validator nodes themselves. As a result, the entry barrier for investments in cryptocurrency is lowered.
"Our cooperation partner StakeWise collects individual Ether tokens from many different owners and merges them into validator nodes. These validator nodes are provided and operated as infrastructure by T-Systems MMS. Staked Ether tokens remain available to the owner in this construct – liquid – and can be used in other Decentralised Finance (DeFi) applications," Dirk Röder, Head of Blockchain Solutions Center at T-Systems MMS, said.
The Deutsche Telekom subsidiary also participates in the governance of StakeWise and has joined the so-called Decentral Autonomous Organisation (DAO). In this way, T-Systems MMS contributes to transparency and security in the Ethereum network.
"After collaborating with Flow, Celo and Polkadot, we are now taking the next decisive step in the blockchain world and are doing pioneering work here with Ethereum. As a node operator, our entry into liquid staking and the close collaboration with a DAO is a novelty for Deutsche Telekom," Dirk Röder added.
"With the move to Proof-of-Stake, we expect strong demand and significantly increasing capital flows in the Ethereum network. We are therefore pleased that T-Systems MMS, as an infrastructure provider, is giving our protocol more reliability and making the Ethereum ecosystem safer overall," Kirill Kutakov, co-founder of StakeWise, said.
Nefta Partners with Medieval Empires to Provide Seamless Blockchain Technology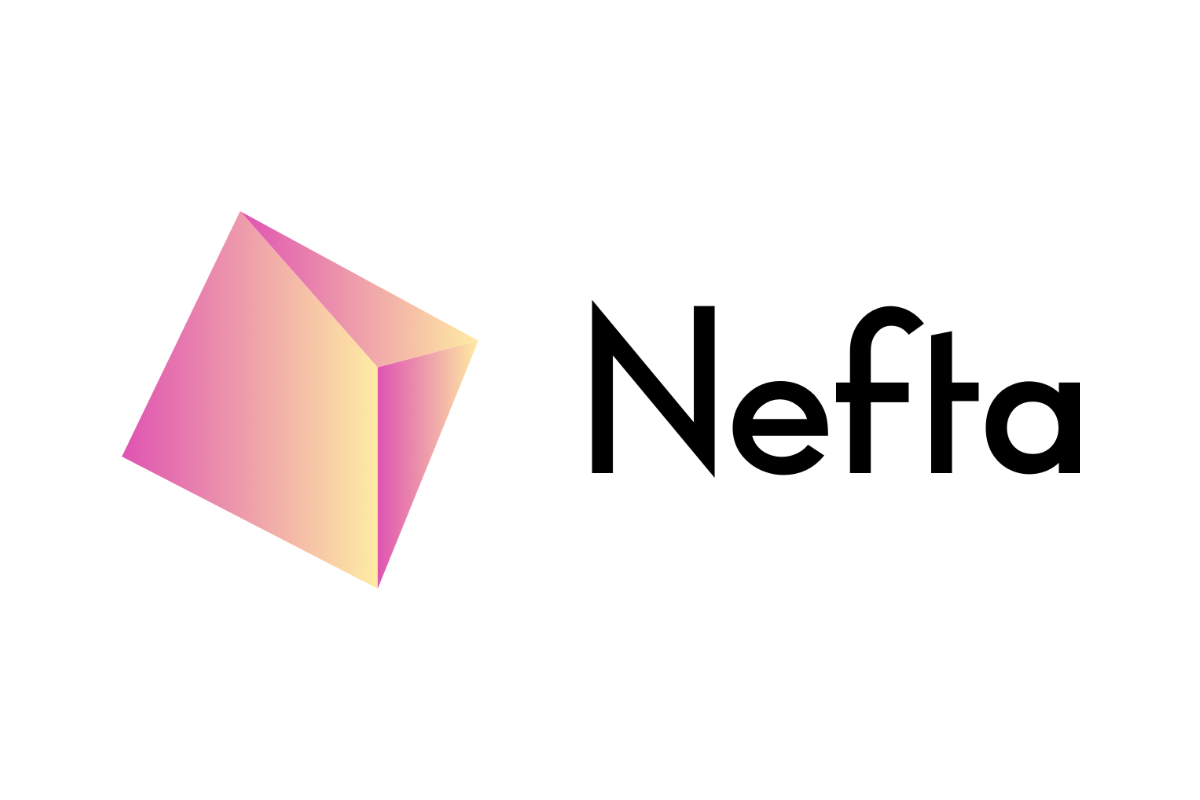 Reading Time:
2
minutes
Web3 technology platform, Nefta, has announced a new partnership with Web3 strategy game, Medieval Empires from blockchain gaming studio, MoonGaming, in which they will provide its blockchain technology for its launch.
Medieval Empires is a multiplayer, blockchain, strategy game set in what is now Turkey, in the 13th Century. You will follow Ertuğrul Gazi, portrayed by Turkish TV and film star Engin Altan Düzyatan, a tribal warrior and a celebrated leader of the Kayi tribe as you face off against the future King of England, Edward 1st "Hammer of the Scots". Build your own empire through trading, fighting, and forging alliances while expanding and building towns, as Edward embarks on the 9th Crusade, across Europe, towards the Holy Land.
Medieval Empire is hosted on the Polygon Blockchain, this proof-of-stake approach allows the developers to keep energy costs, and environmental impact low, securing MoonGaming's commitment to sustainability. The game will be completely free to enter and will remove any technological blockers that might hinder players. Powered by Nefta's technology, any web3 elements will be fully integrated into the game to allow seamless gameplay whilst allowing players to integrate their existing wallets across other platforms. The game will be available cross-platform on PC/MAC and mobile.
Land is an integral part of Medieval Empires' economy and gameplay and will initially be sold by the game through the Polygon network NFT marketplace. The land within the game is divided into 6 tiers with the plots within each tier carrying distinctive features and resource generation capabilities. Tier 0 is reserved for new players, only the upper 5 Tiers can be bought. Land owners will also get the opportunity to upgrade the land with the help of in-game NFT structures.
Geeshan Willink, CEO and Co-Founder of Nefta, said: "The team at MoonGaming have got the experience and backing to create an excellent Web3 product and we are delighted to announce our partnership with them to help create Medieval Empires. By removing the roadblocks commonly found in Web3 gaming projects we can offer a comprehensive, end-to-end solution and foster the next generation of Web3 games."
Jan Berkefeld, CEO at MoonGaming, said: "Team Medieval Empires is looking forward to providing the next-gen blockchain gaming experience to all – thanks to our strategic cooperation with Nefta. We are glad to have an experienced team assembled with crypto megastar Carl 'The Moon' Runefelt at the helm and with actor Engin Altan Düzyatan as the face of this game. Together we are working to create something unique in the Web3 gaming space."
Assad Dar, Co-founder and Chief Visionary Officer at MoonGaming, said: "Medieval Empires will be accessible and always free-to-enter. It will be sustainable, running on the Polygon blockchain, and it will give players the power to play-and-own and keep everything they make in-game."
Haste Arcade launches new Monster Bombs game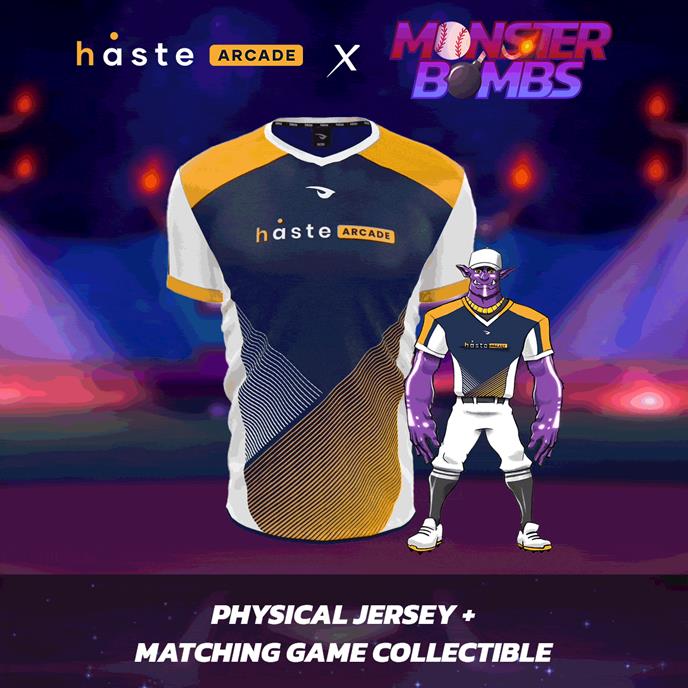 Reading Time:
2
minutes
The Haste Arcade has released its newest game – Monster Bombs, a space-themed baseball game built on the BSV Blockchain.
It features the world's first physical and digital copy NFT items that can be equipped within the game, along with Haste's patent-pending Instant Leaderboard Payout™ technology.
The game's main character, Tank, is trapped on the planet Avachrome, and must compete in the planet's home run derby to get off the dreaded planet. Players must hit a variety of pitches, while avoiding the bombs that occasionally get thrown at Tank. Points are accumulated by not swinging at the bombs, hitting singles, doubles, triples, home runs, and "Monster Bombs" (supercharged home runs). The more points a player gets, the higher up the leaderboard their score is.
One of the most exciting aspects of the release is the game collectibles. Prior to the release, Haste sold 20 Limited Edition Haste Jerseys, 10 Limited Edition "Tank" shoes, and 125 Limited Edition Haste hats. Each item came with a digital copy NFT, that allowed the owner to equip the NFT onto Tank within the game. The items were sold on the Take It NFT auction platform.
Along with the collectibles, the game also features Instant Leaderboard Payouts™, which give gamers a new way to play and earn from casual games. For example, players can play Monster Bombs for free, but if they want the chance to earn, they can also play at different paid levels ranging from $0.01 all the way up to $100 per game. If the player makes a level's leaderboard, they earn a percentage of each subsequent gameplay. The payouts are instantly deposited to their Bitcoin SV wallet in the form of a micropayment, and the player will continue earning until their score is no longer on the leaderboard.
Joe De Pinto, co-founder of Haste, said: "We are extremely excited with the release of Monster Bombs. The gameplay is impressive for a casual home run derby, and the ILPs add an extra level of excitement for the players. We really think it is the most unique home run derby game on the internet."
De Pinto continued: "The game also serves as a demonstration of what blockchain technology and Haste can do for professional sports franchises. To our knowledge, there has never been a physical item a fan could purchase, receive a digital copy NFT of that item, and then actually use the NFT within a video game.
"Imagine every shirt, jersey, and hat at the New York Yankees team store coming with an NFT that a fan can go home and equip on their player in MLB The Show. You will be wearing your real jersey that you just bought and playing with it in the video game at the same time! This concept is going to be a massive way to drive fan engagement outside of the ballpark."