Aston Martin Cognizant Formula One™ Team And Alfa Romeo Racing Orlen Become The First F1™ Teams To Launch Fan Tokens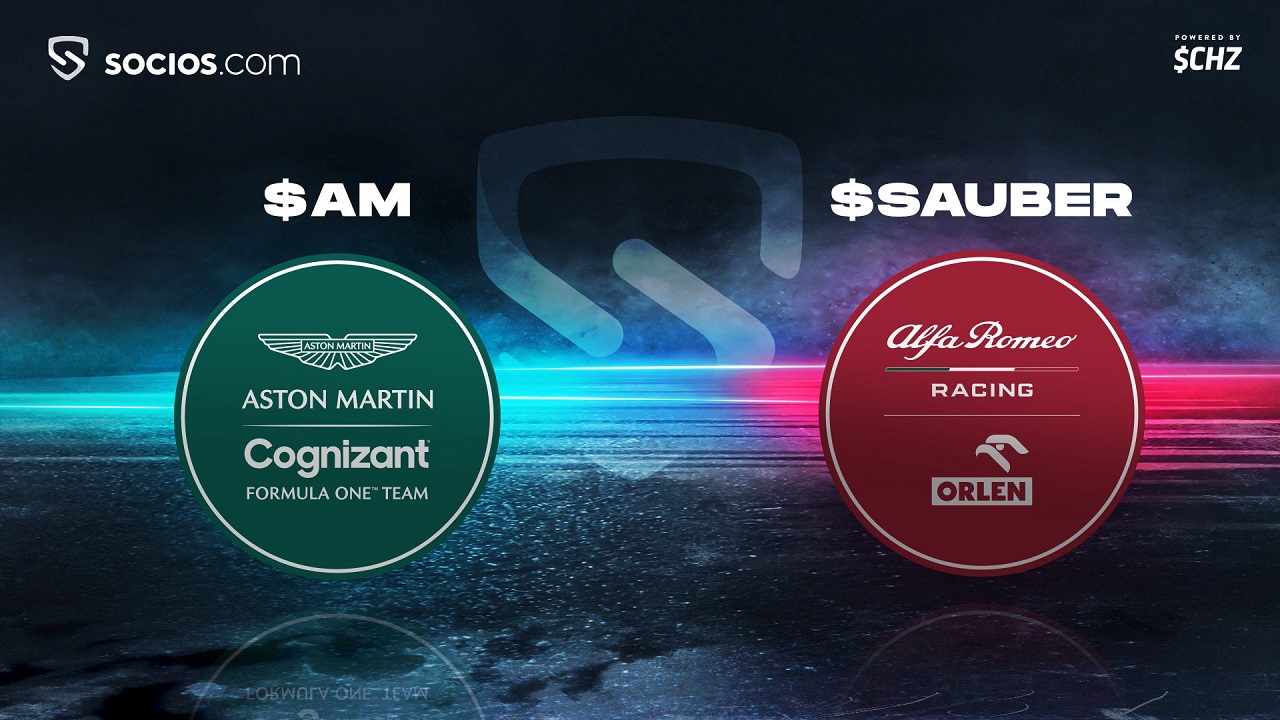 Reading Time:
2
minutes
Chiliz, the leading blockchain provider for the global sports and entertainment industry, have announced that Aston Martin Cognizant Formula One™ Team and Alfa Romeo Racing ORLEN, have become the first Formula 1™ Teams in the world to launch Fan Tokens.
Today, two million $AM & $SAUBER Fan Tokens will be distributed to fans who pre-brought through Chiliz' fan engagement & rewards platform Socios.com. Both Fan Tokens will be available for general purchase on the platform in the near future.
Fan Tokens are collectible digital assets – minted on the Chiliz blockchain – that provide owners with access to voting rights in polls, VIP rewards, exclusive promotions, AR-enabled features, chat forums, games and competitions.
Today's announcements see Aston Martin Cognizant Formula One™ Team and Alfa Romeo Racing ORLEN join a network of 34 elite international sporting properties on Socios.com, including the UFC®, FC Barcelona, Paris Saint-Germain, Juventus, AC Milan and Manchester City. Last week, Socios.com also announced partnerships with NASCAR's Roush Fenway Racing, Argentina's national soccer team, and Royal Challengers Bangalore, Punjab Kings and Kolkata Knight Riders – all from India's IPL.
Driven by the central belief that transitioning passive fans into active fans is essential to the future of sport, Socios.com is a direct-to-consumer (D2C) platform that leverages blockchain technology to provide the world's leading sporting organisations with the tools to engage with and monetize their global fanbases. Fan Tokens have generated over $150M in revenues to be shared with Socios.com partners in 2021 alone.
Jefferson Slack, Managing Director, Commercial & Marketing, Aston Martin Cognizant Formula One™ Team, said: "At Aston Martin Cognizant Formula One™ Team, we're proud to be joining an exclusive roster of global sporting properties all working in partnership with Socios.com. This really gives us the best possible opportunity to give our fans a seat at the table and help us to tell our story in a new and exciting way.
"We're setting out to build and develop new and innovative storytelling opportunities, aligned with the embrace of new and emerging technologies, to reach out and service our growing number of fans – and we're looking forward to exploring that space together with Socios.com"
Frédéric Vasseur, Team Principal and CEO of Alfa Romeo Racing ORLEN said: "The world of fan engagement in Formula One is evolving and Alfa Romeo Racing ORLEN is at the forefront of this exciting new realm. Launching a Fan Token is going to provide our growing legion of fans with a new way to interact with the team, which is a key aspect in our quest to bring our followers closer to the team with everything we do."
Alexandre Dreyfus, CEO of Chiliz and Socios, said: "We're very proud to welcome Aston Martin Cognizant and Alfa Romeo Racing ORLEN as the first two Formula One™ Teams to join our network, and look forward to raising the profile of their brands globally through Fan Tokens.
"Formula One™ is broadcast to a worldwide audience of around two billion, making the reach and potential of these partnerships enormous in scale.
"Last week, in a single day, we announced five partnerships – from three different sports, across three continents – and now we've continued that momentum convincingly.
"In the next few years a generation of passive fans will shift into active fans. That transition will take place through transactional fan engagement on our platform.
"The biggest global sporting organisations are joining us en masse. Socios.com and Fan Tokens are here to stay and will become essential tools in the digital transformation of the sports industry."

Socios.com Launches Predictor Feature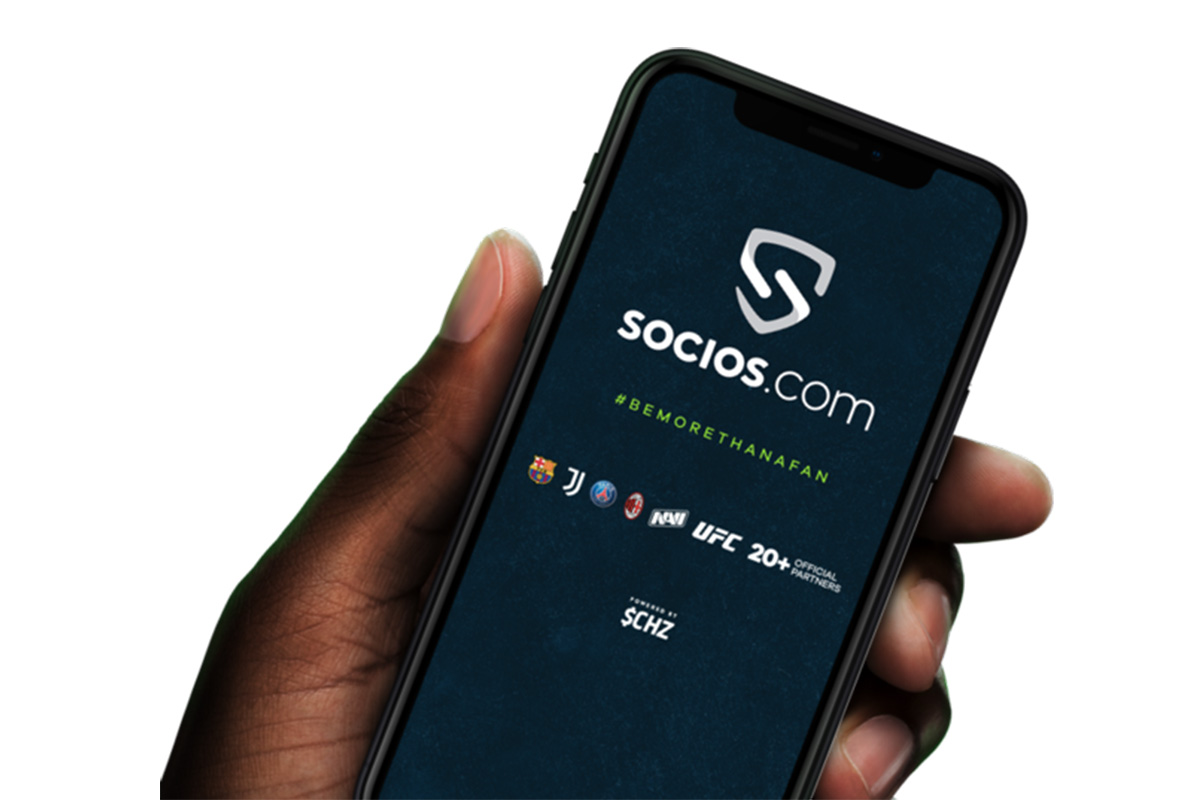 Reading Time:
< 1
minute
Blockchain-based fan engagement platform Socios.com has launched a new football Predictor feature in time for the European Championships and South American Cup.
From June 11, every match from both tournaments will be featured in the Socios Predictor, with users earning XP Points for making predictions, guessing the correct score, winning team and goal difference.
Each tournament has its own leaderboard, and players will progress up the charts as they earn more XP Points, giving them the chance of winning prizes, including signed team merchandise, meet-and-greet experiences, matchday tickets, and $CHZ. Users will also be able to level up their profiles, collecting special reward badges as they go.
Gamers plus DeFi plus blockchain equals an innovative concept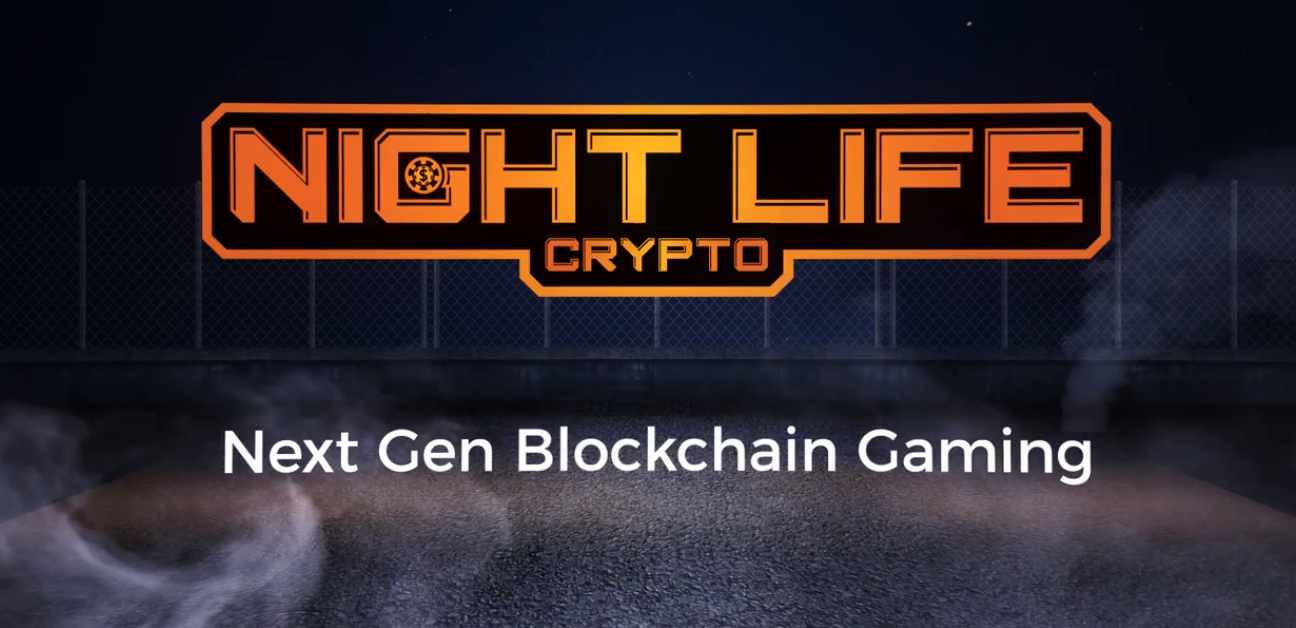 Reading Time:
2
minutes
It is very often we hear about innovative concepts in the gaming industry and most of them are in the blockchain sphere. Without any doubt, you need to navigate your way through huge chunks of information, but there is a project that keeps brewing out there and I thought that I share some of the information around it.
As the title suggests, Gamers plus DeFi plus blockchain and maybe add a bit of honest dedication, equals a project called Night Life Crypto.
After going through their Whitepaper in detail, I've found that their project is very interesting and happy to see that they've really done everything which planned from 2020.
The team at Night Life Labs produce AAA type Arcade games, Blockchain Integrated, Trading Card Games and much more.
The on-chain only AAA type Arcade games enable users to get achievements, which will award them with an NFT. The user are able to collect them and trade them in for prizes, or sell them in the upcoming marketplace! How cool is that?
Their tokenomics makes Night Life Crypto a self-sustaining platform where users have full control over their wallets by generating a seed phrase as well as the ability to activate the built in on-chain 2FA (or play anonymously if you wish). Users can also stake liquidity and earn NLIFE.
This leads us to talk about the DeFi part of the project, which is fascinating.
Users are able to purchase NLIFE on Pancakeswap, and provide liquidity. They can then stake their liquidity and receive a portion of each token transfer on Binance Smart Chain.
Next, they utilize a second layer solution. The gaming platform itself is built on Turtle Network, which has ultra-fast block times, and allows Night Life Crypto to sponsor assets. This means that the user doesn't pay for transaction fees while playing arcade games and the transaction times are near instant.
We must also mention the fact that, NLIFE is a self-sustaining, all-on-chain gaming platform with zero fees for each game transaction, where users are able to stake liquidity. The NLIFE Gaming Platform brings several technical and strategic "firsts" to the online and blockchain gaming industry.
As a closing remark, I would like to add that I am very much looking forward to the future of online gaming and especially the transparency of the game, the secure and fast transactions, and of course the anonymity.
Read the Night Life Crypto whitepaper at – https://nightlifecrypto.com/static/media/NLCWhitepaper.dbc91143.pdf
Browse more articles and press releases about the use of Blockchain in Gaming here.
Qudo, A Proof-of-Gameplay Reward Mechanism and Cryptocurrency Powered by the Telos Blockchain, Announces New Features to Streamline Game Development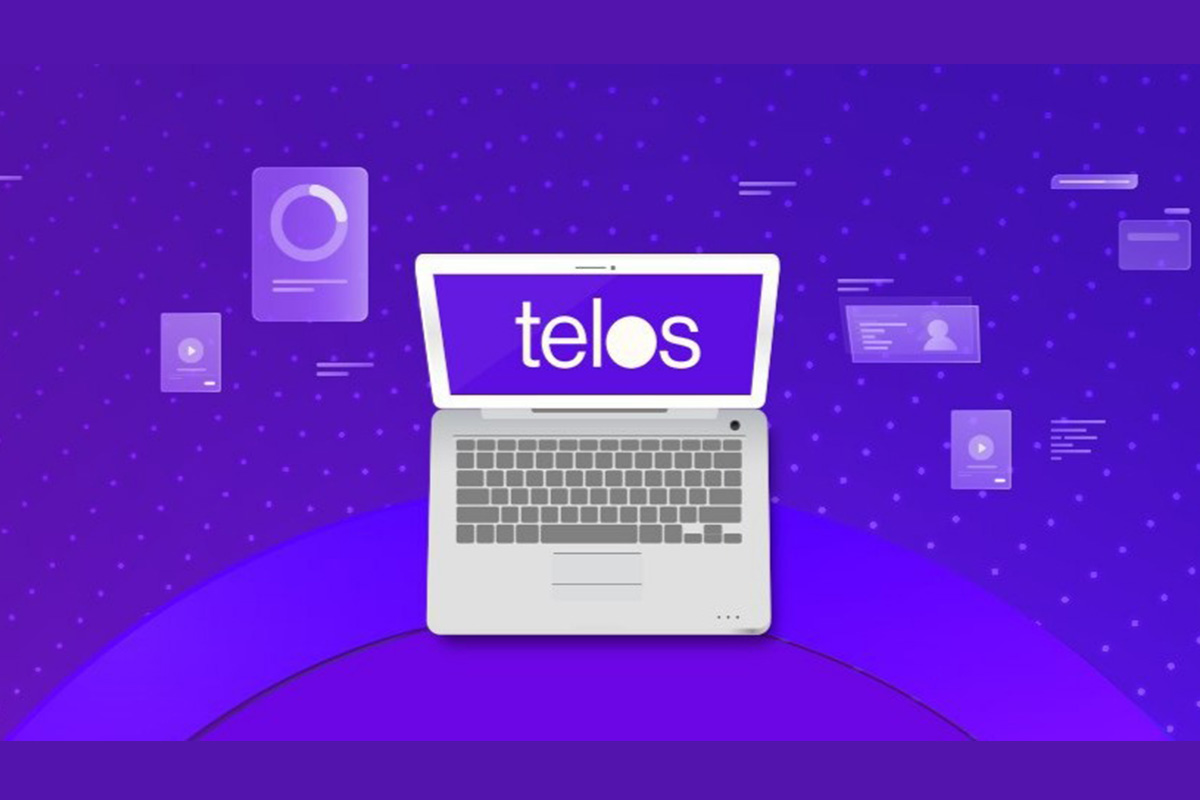 Reading Time:
3
minutes
Bug Spotting Rewards helps speed game testing, and Qudo B2B Marketplace connects developers with service providers to foster creation of new titles
QUDO, a proof-of-gameplay reward mechanism and cryptocurrency for the gaming industry, today announced new developer-focused features on their platform that are designed to streamline and improve the game development process. Qudo helps developers grow their audiences and improve their games by rewarding players in cryptocurrency for their time, scores, and other achievements, all with no blockchain experience necessary.
Qudo is powered by Telos, the second most active blockchain platform in the world. Telos has achieved significant traction in the gaming sector for its high-capacity network and advanced governance features. Qudo opted to build its reward mechanism on Telos because of the network's speed, low fees, and community support.
The platform's new features allow game developers to use their QUDO tokens in new ways, including:
Performance Rewards: Developers can invest in their gaming communities through the distribution of QUDO tokens as rewards for specific in-game achievements, or for beating personal or global high scores.

Bug Spotting Rewards:  In addition to rewarding players with QUDO tokens according to their game time and performance, developers can now also reward players for any bugs they find. Through this new feature, game developers can have their titles properly tested without the need to invest in game testers outside the QUDO platform.

B2B Marketplace: QUDO tokens can be used to improve game development for smaller studios through the help of professional service providers from around the world that are listed in the new marketplace.  Developers can select from 22 different service categories, with more to be added, including game development, sound design, website design, 2D/3D artists, copywriting, voiceover and more.
"Through our partnership with Telos, QUDO has enabled all developers to integrate blockchain technology in their titles, without any prior knowledge of blockchain development required," said João Abrantes, Co-Founder and Managing Director of Block Bastards, the company behind Qudo.  "In addition, we are focused on helping developers build their gaming communities through our easy-to-use, rewards-driven platform. Today's announcement of our new features represents the next step in QUDO's evolution as a full-featured development platform for the gaming ecosystem."
Qudo is compatible with any game using the Unity engine, and offers an SDK that makes it easy for developers to seamlessly onboard their games and customize their rewards. Developers can also purchase services with cryptocurrency directly through the Qudo marketplace, such as 3D artwork, modeling, animation, sound engineering, voiceovers and programming. Qudo's rewards mechanism will also allow game developers to monetize without intrusive ads, and to improve their games by offering rewards for spotting bugs, which provides valuable real-time feedback.
A community of more than 2,000 players have already joined Qudo, earning crypto-based rewards for time spent playing, reaching new high scores, and other achievements offered by individual games. Players benefit from never having to transact with credit cards and online payment platforms, thus avoiding high fees and fraudulent activities.
"Qudo is pioneering game development by leveraging Telos-based blockchain technology and integrating the industry-leading Unity platform,"  said Douglas Horn, Telos Chief Architect.  "We're pleased to see Qudo go deeper into the Telos feature set to add new capabilities for the benefit of developers and gamers alike."
The games now live or coming soon to Qudo include CubiX Fragment, Blox, V8ORS – Flying Rat, FreeBoom, Wizard Rob, Cloud Runner, Versus, AceOfSpace, Time Hardly Waits, SEEDINA, Operation:BoomSlang!, and MoneyLords. Each game is available on mobile, and Qudo plans to expand support for PC games in the near future. Qudo's Alpha version is operating on the Telos testnet, with plans to launch its mainnet version in late Q2 2021.