Aston Martin Cognizant Formula One™ Team And Alfa Romeo Racing Orlen Become The First F1™ Teams To Launch Fan Tokens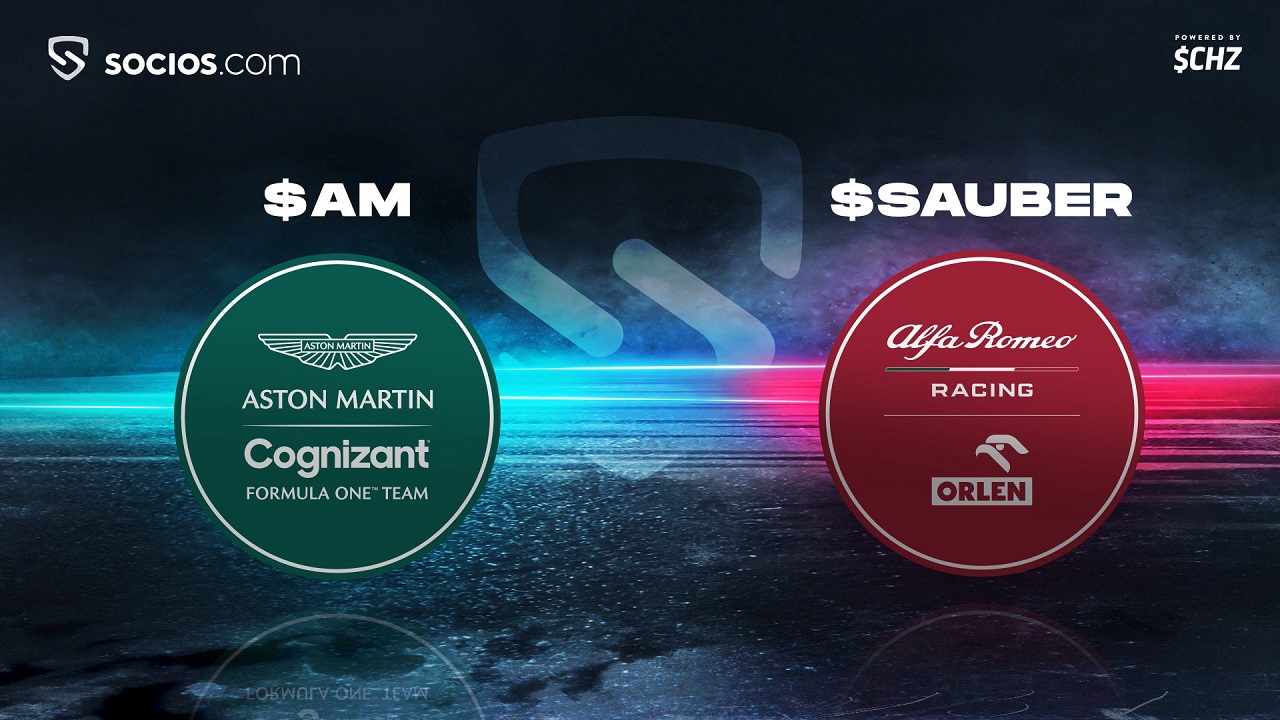 Reading Time:
2
minutes
Chiliz, the leading blockchain provider for the global sports and entertainment industry, have announced that Aston Martin Cognizant Formula One™ Team and Alfa Romeo Racing ORLEN, have become the first Formula 1™ Teams in the world to launch Fan Tokens.
Today, two million $AM & $SAUBER Fan Tokens will be distributed to fans who pre-brought through Chiliz' fan engagement & rewards platform Socios.com. Both Fan Tokens will be available for general purchase on the platform in the near future.
Fan Tokens are collectible digital assets – minted on the Chiliz blockchain – that provide owners with access to voting rights in polls, VIP rewards, exclusive promotions, AR-enabled features, chat forums, games and competitions.
Today's announcements see Aston Martin Cognizant Formula One™ Team and Alfa Romeo Racing ORLEN join a network of 34 elite international sporting properties on Socios.com, including the UFC®, FC Barcelona, Paris Saint-Germain, Juventus, AC Milan and Manchester City. Last week, Socios.com also announced partnerships with NASCAR's Roush Fenway Racing, Argentina's national soccer team, and Royal Challengers Bangalore, Punjab Kings and Kolkata Knight Riders – all from India's IPL.
Driven by the central belief that transitioning passive fans into active fans is essential to the future of sport, Socios.com is a direct-to-consumer (D2C) platform that leverages blockchain technology to provide the world's leading sporting organisations with the tools to engage with and monetize their global fanbases. Fan Tokens have generated over $150M in revenues to be shared with Socios.com partners in 2021 alone.
Jefferson Slack, Managing Director, Commercial & Marketing, Aston Martin Cognizant Formula One™ Team, said: "At Aston Martin Cognizant Formula One™ Team, we're proud to be joining an exclusive roster of global sporting properties all working in partnership with Socios.com. This really gives us the best possible opportunity to give our fans a seat at the table and help us to tell our story in a new and exciting way.
"We're setting out to build and develop new and innovative storytelling opportunities, aligned with the embrace of new and emerging technologies, to reach out and service our growing number of fans – and we're looking forward to exploring that space together with Socios.com"
Frédéric Vasseur, Team Principal and CEO of Alfa Romeo Racing ORLEN said: "The world of fan engagement in Formula One is evolving and Alfa Romeo Racing ORLEN is at the forefront of this exciting new realm. Launching a Fan Token is going to provide our growing legion of fans with a new way to interact with the team, which is a key aspect in our quest to bring our followers closer to the team with everything we do."
Alexandre Dreyfus, CEO of Chiliz and Socios, said: "We're very proud to welcome Aston Martin Cognizant and Alfa Romeo Racing ORLEN as the first two Formula One™ Teams to join our network, and look forward to raising the profile of their brands globally through Fan Tokens.
"Formula One™ is broadcast to a worldwide audience of around two billion, making the reach and potential of these partnerships enormous in scale.
"Last week, in a single day, we announced five partnerships – from three different sports, across three continents – and now we've continued that momentum convincingly.
"In the next few years a generation of passive fans will shift into active fans. That transition will take place through transactional fan engagement on our platform.
"The biggest global sporting organisations are joining us en masse. Socios.com and Fan Tokens are here to stay and will become essential tools in the digital transformation of the sports industry."

Global Esports Federation Convenes Knowledge Leaders to Shape the Metaverse Council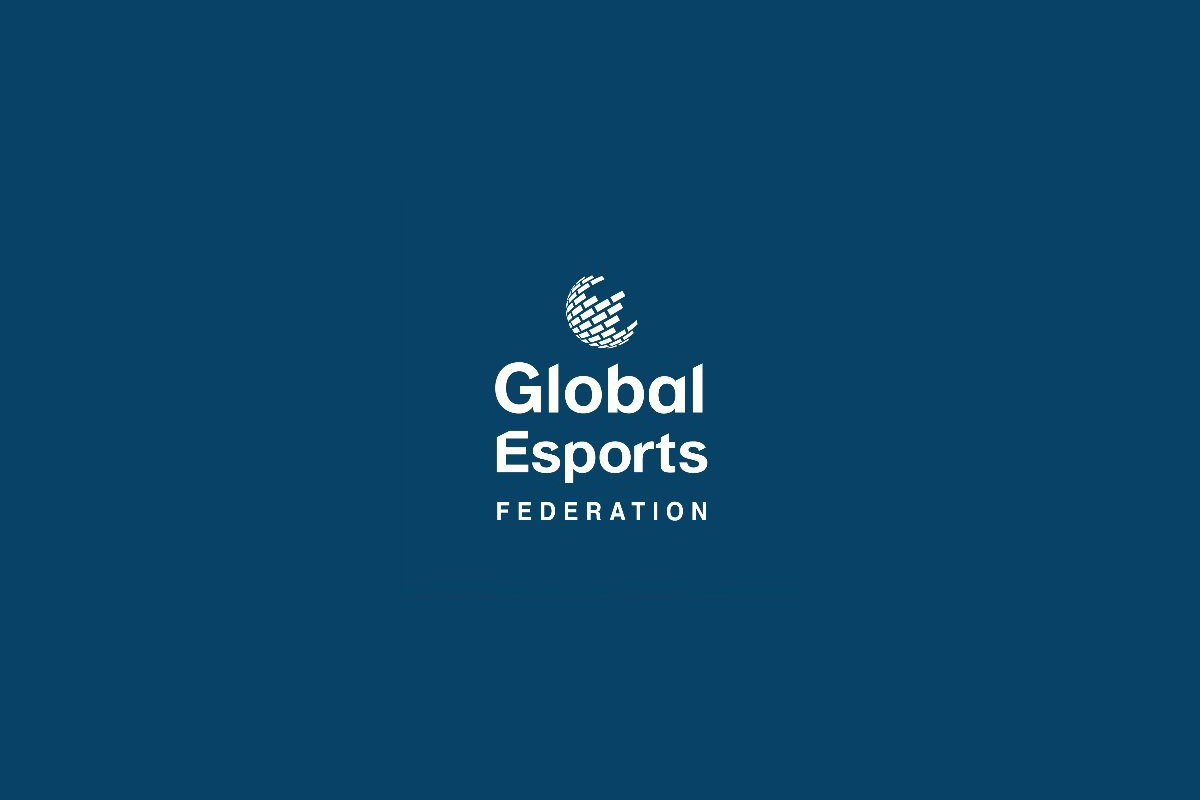 Reading Time:
< 1
minute
The Board of the Global Esports Federation has established the GEF Metaverse Council, aimed at convening thought leaders and creators around the Web3 space. In addition, the Metaverse Council will focus on shaping tangible metaverse development initiatives for our global community, blockchain technologies, NFTs and more.
"We've established the GEF Metaverse Council to cultivate ideas, voice, and shape to our metaverse reality; and to access the limitless opportunities for our entire #worldconnected community," Paul J. Foster, CEO of the GEF, said.
The Metaverse Council will be Chaired by Hugo Philion, CEO and Founder of Flare – GEF's Global Partner for Blockchain Ecosystems. Melvin Kuek, Senior Advisor of the GEF, has been appointed Vice-Chair.
The GEF Metaverse Council is powered by a collective hive mind comprising global subject specialists including crypto and NFT project developers, creative directors, domain experts, and social influencers within the space.
Some of the members of the newly established council are Oxskellymode, NFT influencer and co-founder of Enigma Ventures; Sabertooth, director of Tiger Vision Global Pty Ltd and founder of NFT project Attack Tigers!; Melty Tanti, founder and creative director of Play & Earn (P&E) metaverse project Jambo Mambo; and MingWeiRocks, one of Asia's top TikTok creators with over 22 million followers.
Monoverse raises over $3 million from Korea Real Estate Investment and Trust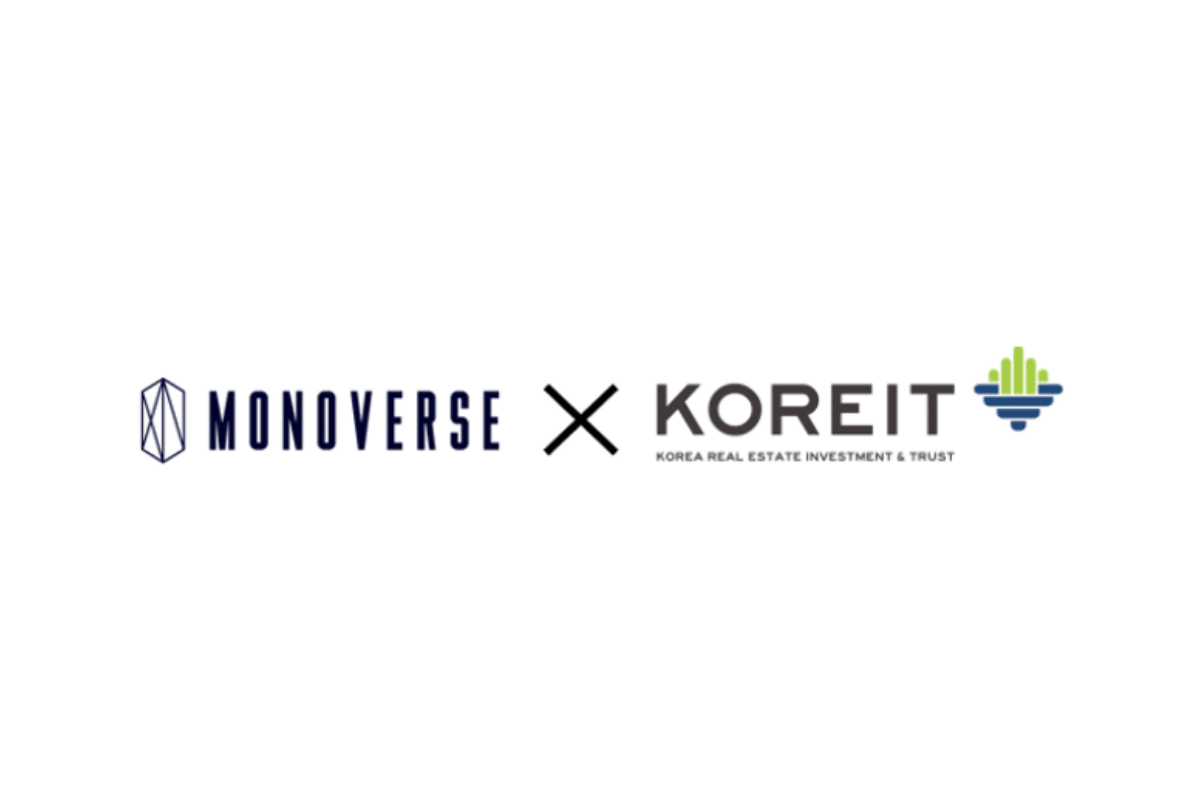 Reading Time:
2
minutes
Monoverse, a blockchain gaming company and developer of play-to-earn NFT game Frutti Dino, secures a $3.1 million investment from Korea Real Estate Investment and Trust (KOREIT). The investment is based on Monoverse's long-established blockchain expertise and showcases KOREIT's faith in its disruptive potential in the larger gaming industry through both games and game platforms.
This funding enables Monoverse to keep expanding into the blockchain gaming space, with the focus on enhancing Frutti Dino. Monoverse is also developing Entropy, a platform that allows any game developer studio to easily migrate their games to an Entropy sidechain and join its larger ecosystem. Entropy unlocks decentralization benefits to traditional gaming projects by removing their need to create their own sidechain.
Monoverse also announces its collaboration with Gametopia, a digital game development studio and subsidiary of Taiwanese game development and publishing company Chinese Gamer. Monoverse will enable Gametopia to move its games to the Entropy blockchain and incorporate tokenomics and NFTs into their design, giving players ownership of their digital assets.
Monoverse plans to use Entropy to onboard third-party games, both traditional and NFT-based, including Frutti Dino, onto its sidechain. The Entropy sidechain features low gas fees and high transaction processing speed, offering developers tangible advantages over Ethereum and other popular layer-1 chains. Entropy promotes more widespread adoption of blockchain-based gaming by removing technological entry barriers and easing games' move from the traditional model into GameFi.
The investment round and collaboration continue Monoverse's hot streak, following the successful launch of Frutti Dino NFTs on Binance. In the meantime, the Frutti Dino community has grown to over 100 thousand participants worldwide. The team continues to expand and polish off the Frutti Dino content, prioritizing both its gameplay and tokenomics.
"We are thrilled to continue developing blockchain and advanced games at the cutting edge of technology with support from Korea Real Estate Investment and Trust," says Jayden Lee, CEO of Monoverse. "We are grateful to our community for the continued outpour of support, and we're certain this funding round will kick our growth into a whole new gear."
"As an expert in the growing blockchain and NFT game industry, Monoverse is well-equipped to make waves in this competitive global market," says a representative of Korea Real Estate Investment and Trust. "We are happy to set the stage for Monoverse to grow and will actively support the project to help it sustain its success."
The Six Muskotiers is on a journey to save the world from AI destruction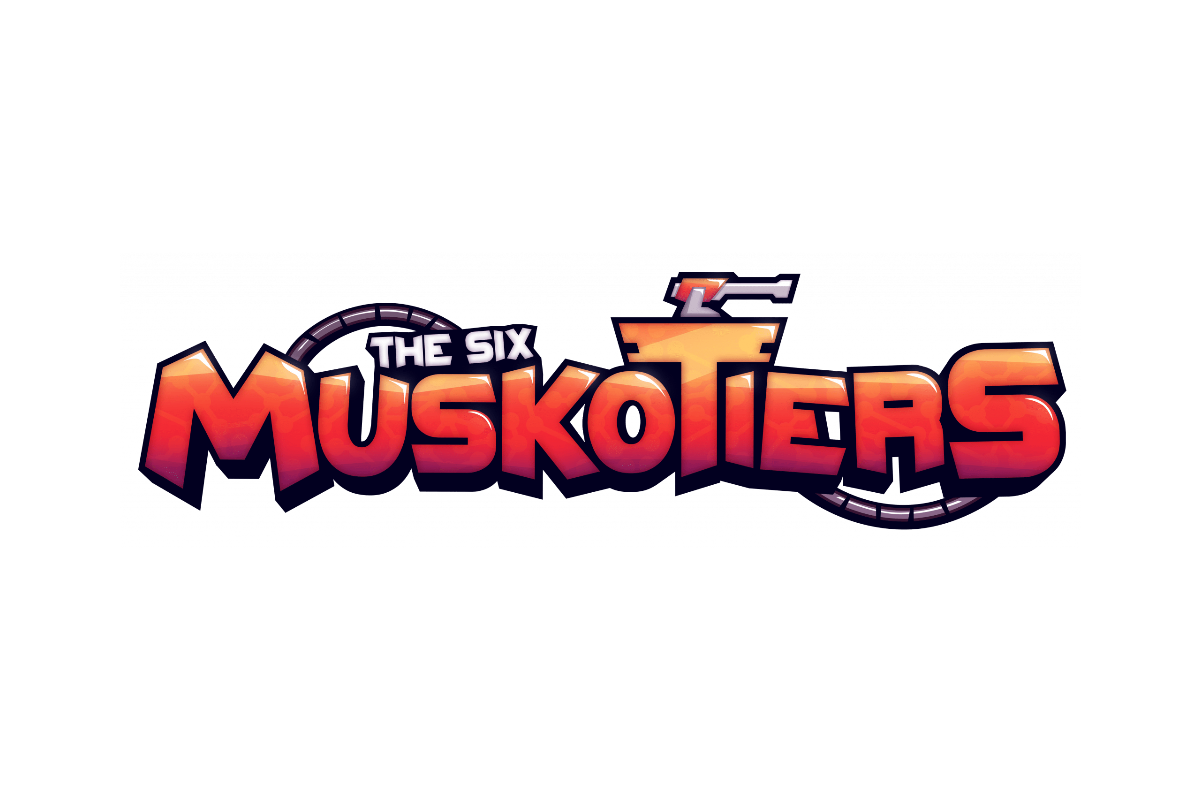 Reading Time:
2
minutes
The Six Muskotiers, the futuristic free-to-play mobile game with blockchain-based elements, launches its closed alpha release. Users can play the real-time strategy game (RTS) as one, or up to three, of the six dynamic characters on a futuristic journey to save mankind and their pet dog from an evil AI. MSKO, the blockchain-based token, can be used for in-game transactions and player rewards.
Many games are redesigning their monetization and business models to appeal to consumers, causing developers to abandon initial payments and in-game paywalls. Developers must competitively differentiate themselves to appeal to players with endless options and a shortened attention span, hence the declining inclusion of a financial barrier.
The Six Muskotiers is a free-to-play game. The unique ecosystem centers around bidirectional microtransactions between both the players and the game, allowing for the distribution of value to players through MSKO. Players can also make purchases using fiat, but these players cannot subsequently own or mint their assets into NFTs, like players using MSKO can. Community engagement fuels the platform, so players stand to receive greater in-game rewards the more they contribute to the game's success. The Six Muskotiers also prioritizes philanthropy and will donate a portion of all tokens to charities and social good initiatives.
The Six Muskotiers caters to casual and mid-core gamers, merging advanced gaming features with the simplicity and short length of casual games. Muskotiers is accessible to gamers of all levels, with a highly intuitive user experience and short gameplay sessions, ideal for immediate enjoyment.
"We are thrilled to introduce our game as it truly prioritizes player enjoyment, with the focus on an elaborate storyline and engaging characters," says Bar Zer, CMO of Loopycore. "Games should be accessible without requiring an entry payment to play or excessive time to win. The Six Muskotiers offers players a succinct, yet engaging game experience and we are excited to watch our community flourish."