Sports Betting in Rhode Island Promising Despite Decreased Income in April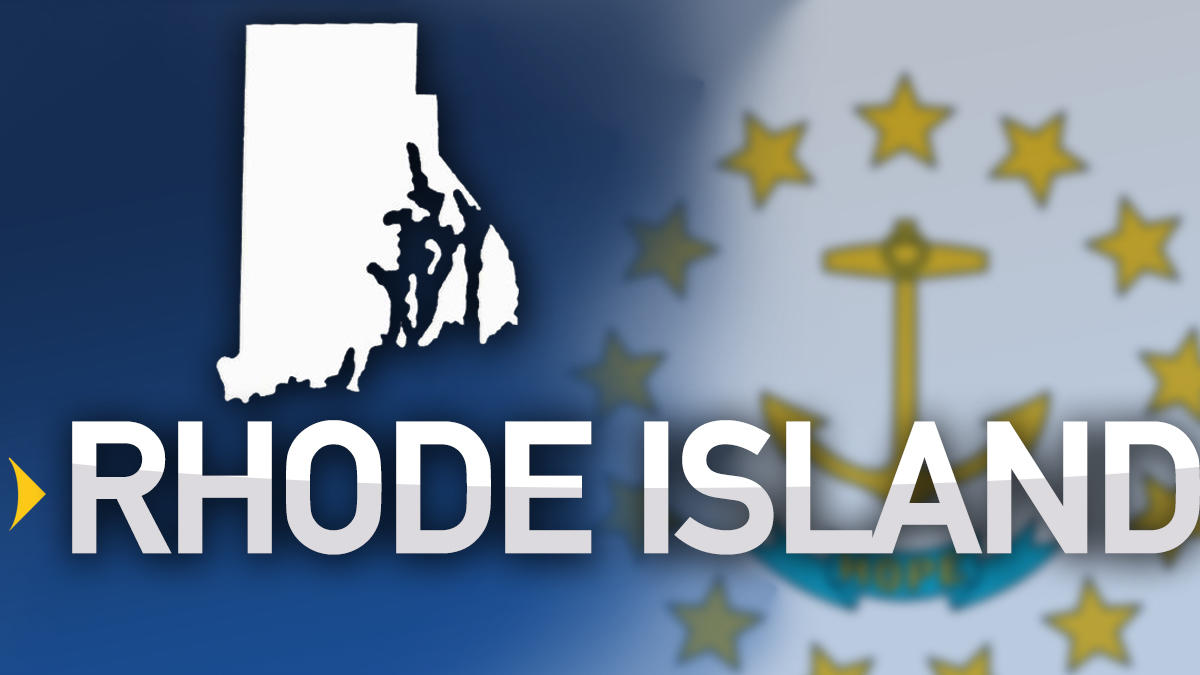 Reading Time:
4
minutes
Rhode Island's income from sports betting dropped by 24.7% in April, totaling $3.2 million in state-earned revenue. In March, the industry had recorded an upsurge in betting activity thanks to March Madness. In turn, the state earned $3.9 million in the moth, a significant increase from the $1.5 million income total recorded in February.
While the revenue recorded from sports betting has been inconsistent this year, it shows a growth curve compared to the same period last year.
Increased Betting Handle
Sports punters in Rhode Island have been spending more at betting companies this year compared to last year. In January, the players wagered $39.8 million. This was a 74.6% surge compared to the amount wagered in December last year.
On the other hand, it was a 48% growth compared to the amount wagered in January last year. Interestingly, $21.9 million of the nearly $40M gambled in Rhode Island in January came from mobile betting.
In February, the betting handle decreased to $34.1 million. But this was still a 21.8% increase compared to the $28.1 million gambled in February 2020. In March, bettors swung back to action with the hopes of profiting from March Madness.
The result was that some $38.6 million was wagered in Rhode Island during the month. Online sports betting accounted for $16.1 million of the wagered amount. Compared to 2020, the betting handle in March was a 331.1% rise.
Rhode Island sports betting, and you can learn more from here, took a sharp drop in betting handle in April. The total wagered amount amounted to $29 million, which was a 24.7% decline. All the same, this was a growth of 4,811% compared to the same month in 2020.
Soaring Revenues
Along with climbing betting handle numbers, the revenues from sports betting in Rhode Island have also been climbing. The state earned $3.7 million from the industry in January—an increase of $400,000 compared to December.
More than half of the amount–$2.1 million—came from mobile betting while $1.6 million came from in-person betting companies. Unfortunately, this income fell by 33% in the following month to stand at $1.5 million.
February was such a poor month for the sports betting industry in Rhode Island that it didn't match the figures collected the same month last year. Luckily, the industry bounced back in March.
Total income jumped from $1.5 million in February to $4 million, a surge of 155.6%. Compared to March last year, this was a growth rate of 372.4%. As we mentioned, revenues dropped by 20.3% in April to stand at $3.2 million. But it was a whopping 11,472% rise compared to the $27,000 collected by the state in April last year.
How to Join the Party
Sports betting has a bright future in Rhode Island. It might be experiencing inconsistencies in revenue and betting handles presently. But over time, especially post-pandemic days, Rhode Island could climb to become one of the biggest betting markets in the country.
That said, joining the sports betting party in Rhode Island is easy:
There are two ways to bet on sports in Rhode Island. You can join the state's official mobile betting website—it has a sportsbook supplied by William Hill and IGT. Or you could register an in-person account at the Twin River Casino n Lincoln or the Twin River Tiverton Casino.
Evidently, the variety of betting companies in Rhode Island is small. What's more, the available betting operators are either controlled by the state or tribes. While this isn't a bad thing, it reduces competition, which works efficiently in improving the quality of services offered.
All the same, pick an option. Over 50% of Rhode Island bettors prefer to use the betting app. It's more convenient, safe and saves you from the hassle of leaving your house every time you want to place a bet.
Add Money to your Account
If you plan to bet at one of the two casinos that provide sports betting, you don't really need to create an account. Instead, the only requirement is a form of identification and money to bet. The only time you could need an account is if you want to benefit from the casinos' reward programs.
On the official Rhode Island app, you can deposit from $10 to $10,000 through a variety of payment methods like Visa, MasterCard and PayPal. With money in your account, you can wager on thousands of betting markets in the US and around the world.
You can bet on all the major leagues: NFL, NBA, MLB, NHL and the MLS. You could also bet on international sports leagues like the English Premier League Gamers Arenas. What's more betting on college sports is allowed except where colleges based in RI are involved.
Betting on sports is simple. You can pick a game and back one of two teams. But this doesn't guarantee you will win. Winning in sports betting requires extensive research. You have to look at every team's squad, stats, form and play styles.
Some people even pay for betting tips but this isn't always recommended. Tipsters, the people who sell betting tips, do the same type of match analyses you can do to bet and win. So, if you have to use betting tips, do your research and compare with professionals.
Take Profits and Manage Risks
After you place a bet and win, you have the choice of betting again or taking profit. Most people prefer to take profit. However, there's no harm in re-investing some of the money back, especially if your aim is to compound your profits.
All the same, have a risk-management program in place. You don't want to spend more than you can afford. And you don't want to lose all your profits. Create a budget to guide you on the amount of money to spend on every bet, every day.
If you exceed your daily or weekly budget, quit betting. Likewise, take profits after you have a goal. This way, you'll enjoy sports betting more than if you kept wagering your money until you lost it.
Austrian win2day launched Fennica Gaming's eInstants that appeal to female and younger adults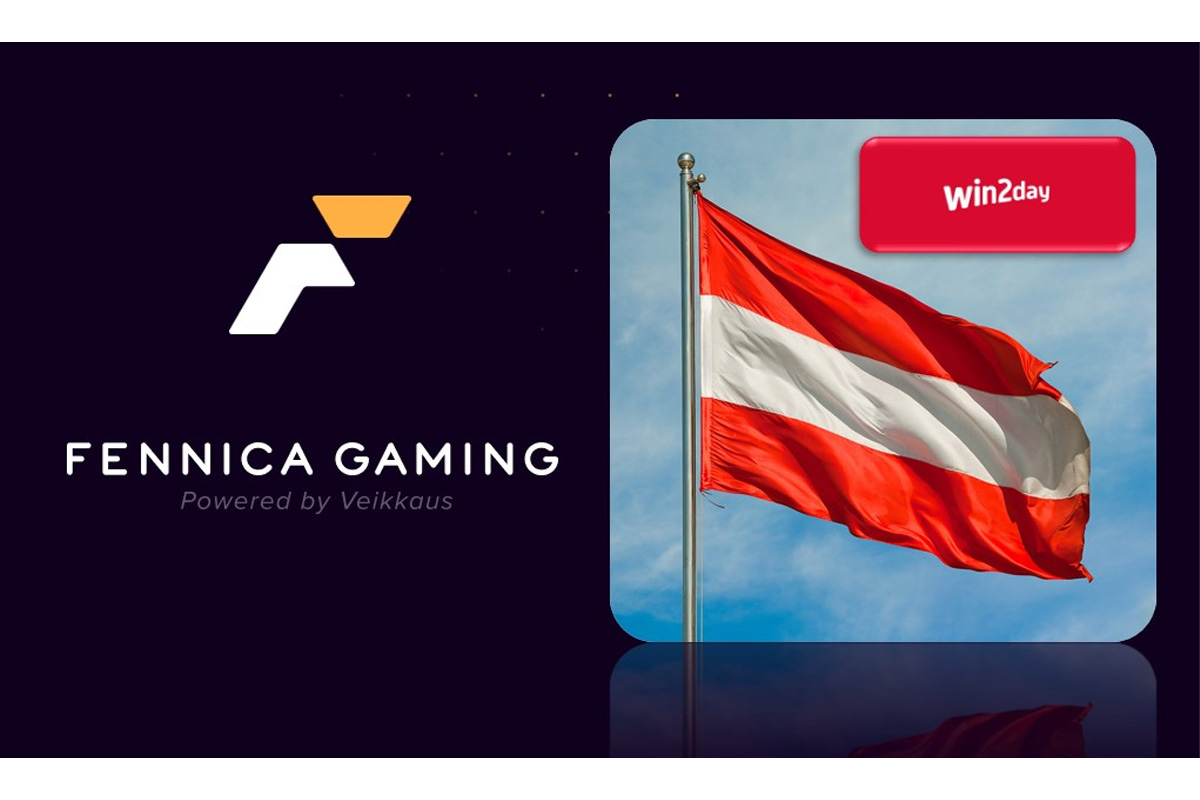 Reading Time:
2
minutes
Fennica Gaming's renowned eInstants keep conquering new markets and are now available in Austria. Fennica Gaming is a subsidiary of Veikkaus, the Finnish national lottery. The Austrian win2day launched Fennica Gaming's eInstants in their online store at the beginning of September. The eInstants, which have been designed for casual-gaming-like mobile gaming appeal to female and younger adult players in particular.
"We have managed to create games that appeal to female and younger players in many markets. Of course, we have years of experience of the Finnish market, where the share of women players has risen, being currently up to over two thirds of the total number of eInstant players. Also, in the markets where we are currently live, the trend seems to be the same: more and more young and female players are finding these games attractive," says Joonas Tirkkonen, Portfolio Development Manager at Fennica Gaming.
"In fact, our whole cooperation with win2day has been, quite appropriately, powered by women. It all started with two Austrian ladies Vera Mayr, Head of Lottery & User Growth, and Antonia Zach, Manager Product Development eInstants from win2day.
"After we had started the first discussions with Fennica Gaming, we quickly realized that their eInstants are filling a gap in our portfolio and that they could be a success story in Austria. Because of the responsible nature of the eInstants, they would complement our wide offering of games and fit well with our high responsible gaming standards, explains Vera Mayr from win2day.
"Working together with the experts of Fennica Gaming on the game portfolio, as well as on the integration, was a pleasure, and we are really looking forward to the next few months, filling the casual-gaming-like spot in our eInstant portfolio, states Antonia Zach from win2day.
"win2day is really a forerunner in digitalization among the Lotteries. Therefore, it was easy to continue the discussions about the integration process. Our responsible eInstants offer more entertainment into play because of their casual-gaming-like mechanics and their duration. It has been a privilege to work with such professionals at win2day, says Fennica's Kirsi Lagus, SVP Products and Portfolio from Fennica Gaming."
Hacksaw Gaming Strikes Content Agreement with NetBet Italy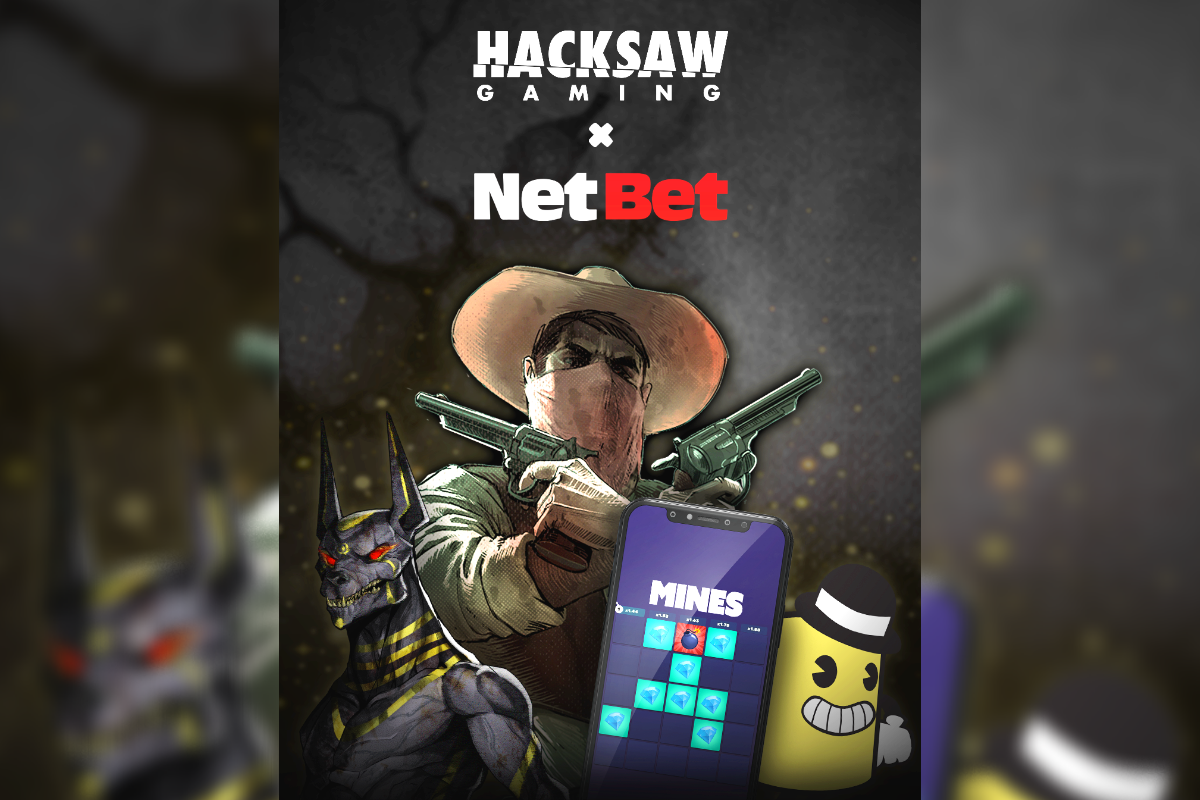 Reading Time:
< 1
minutes
Online casino game supplier Hacksaw Gaming is pleased to announce a content agreement with NetBet Italy.
The deal sees a selection of Hacksaw Gaming's portfolio integrated with the operator. NetBet Italy players can now enjoy fan-favorite slot titles like Wanted Dead or a Wild, Hand of Anubis, Gladiator Legends, and Tosh Video Club, in addition to Dare2Win games Mines, Coins, and Boxes.
More games powered by the provider are expected to be rolled out in due course as both parties aim to build on the partnership.
NetBet Italy becomes Hacksaw Gaming's eleventh casino partner in the Italian market with today's news, after the studio received full regulatory approval earlier this year.
Marcus Cordes, Hacksaw Gaming CEO, said: "This significant announcement demonstrates our commitment to expanding our business across regulated markets, and in particular in Italy, which continues to grow at lightspeed.
"Furthermore, we're constantly looking to team up with industry players of the highest pedigree. Netbet.IT is yet another household name that needs no introduction – an operator that shares our passion for excellence and delivering market-leading products and services."
"We are thrilled to join forces with Hacksaw," said Claudia Georgevici, NetBet Italy's PR Manager. "Their commitment to excellence and their portfolio of exciting games perfectly aligns with our goal of providing our players with the best entertainment environment."
Playsense Appoints Patty Toledo as Chief Partnerships Officer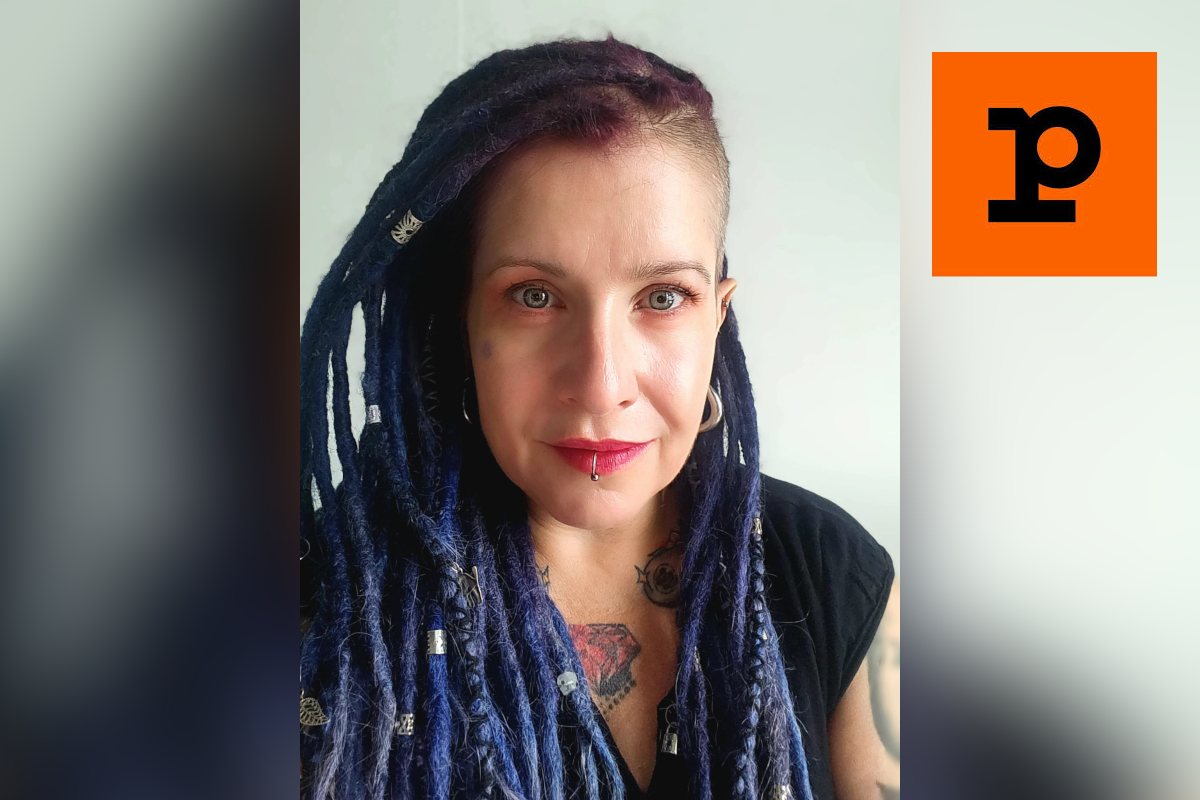 Reading Time:
2
minutes
Playsense adds to its executive team with strategic international hire
Playsense, the premier creative agency for the global gaming industry, has appointed Patty Toledo as its new Chief Partnerships Officer. Patty brings a wealth of international experience, a diverse career background and a passion for the gaming industry that will undoubtedly propel Playsense to new heights.
In her new role, Toledo will be the architect of Playsense's collaborative vision. This role blends the art of business development, the finesse of strategic partnerships and the heart of people management to craft a symphony of creativity. She will be responsible for forging imaginative connections, guiding the agency's growth strategy and inspiring a team of diverse talents to push the boundaries of innovation, ensuring Playsense remains a beacon of artistic excellence in an ever-evolving creative landscape.
Toledo's appointment reflects Playsense's commitment to fostering top talent and innovation ensuring that Playsense remains at the forefront of creative marketing solutions for the gaming industry.
Playsense has solidified its reputation as an industry leader by collaborating with gaming giants such as Riot Games, Nacon, Wargaming and more. These partnerships have yielded remarkable results, setting a benchmark for innovation and creativity in the gaming marketing landscape. As it continues to push boundaries and explore new horizons, it is excited to announce that even more thrilling projects are currently in development. Playsense remains committed to delivering ground-breaking marketing campaigns that captivate audiences and leave an indelible mark on the gaming world.
Toledo first joined the Playsense family in February of 2023 following seven months of invaluable consultancy with the company. Originally hailing from Brazil and now based in Ireland, Toledo's remarkable career has taken her across continents and industries, demonstrating her adaptability and global perspective.
With a career that began in the music industry, Toledo has had the privilege of connecting with acclaimed artists such as Iron Maiden, Metallica and Bon Jovi before transitioning her expertise into the broader entertainment sector where she has thrived for over 30 years. Her journey led her to discover her true calling in the gaming industry, where she has made an indelible mark.
Previously working in renowned companies including Yahaha Studios and Steel Media, her tireless dedication extends beyond her professional responsibilities as she actively supports and champions the gaming community. Toledo is an Ambassador for Women in Games and a thought leader in the industry, advocating for a more humane and inclusive environment.