Betixon Lands in Lithuania With Uniclub Content Deal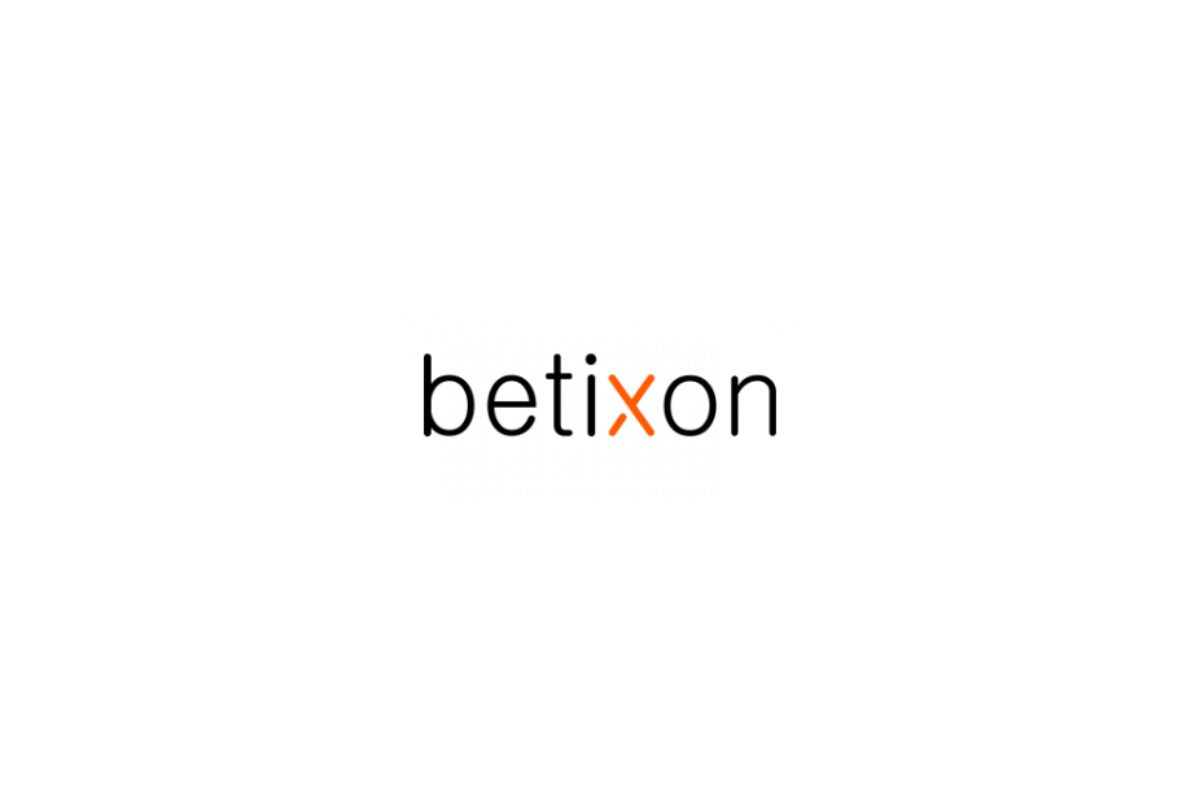 Reading Time:
1
minute
Rising star games studio to provide portfolio of mobile-friendly games to Lithuanian market leader Uniclub.
Mobile-first games studio Betixon has launched its innovative portfolio of content in the regulated Lithuanian market, thanks to a new deal with Uniclub.lt.
Uniclub is the leading online gaming brand in Lithuania, offering sports betting and a wealth of casino games from some of the biggest names in the industry.
The new deal builds on year of growth for Betixon, as it continues to make inroads into new regulated markets, such as Greece and Portugal, through strategic partnerships with leading brands.
Betixon says it sees exciting growth potential in the Lithuanian market, which saw a 47.1% jump in online gaming revenue last year.
The young company has made a splash in the online gaming space with games that mingle creative imagination with innovation and technical excellence. Now, Uniclub.it customers can enjoy top Betixon titles like Boots of Luck, Age of Halvar and Reign of Zeus.
Betixon's growth has been underpinned by its agility as a company, as it works to ensure regulatory compliance with the new markets it enters.
Lior Cohen, Co-founder and CTO of Betixon said: Lithuania is a growth market and we're thrilled to be a part of it. For us, it's important to continually increase our distribution, simply because we believe in our games. We believe they offer something really new and exciting to the gaming space. It's an honour to be launching in Lithuania with the biggest and best in the market, Uniclub.
Martynas Matulevicius, CEO at Uniclub said: "We believe Betixon's games offer something a little different, something more imaginative. They're visually stunning, and they take the humble slot and weave magic and fantasy and storytelling into it. That's why we know our players are going to love these games too."
The importance of reg-tech for new market expansion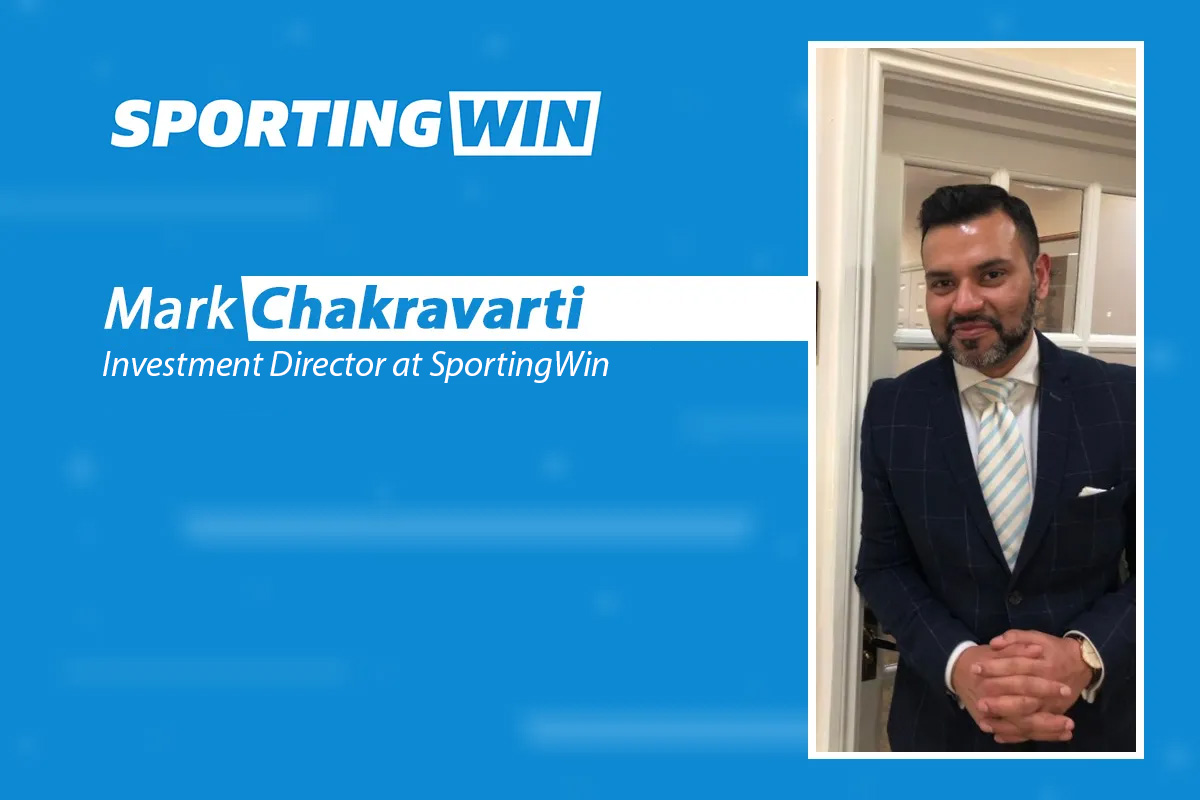 Reading Time:
4
minutes
Mark Chakravarti, Investment Director at SportingWin, talks about the operator's experience of securing a licence in Bulgaria and how it will now use its in-house regulatory platform to enter additional European markets  
I would argue that a proprietary regulatory platform is the most important thing for operators looking to drive European market expansion.  Without a modern, agile platform that provides the insight that regulators require, licence applications will be drawn out for months and even years.
At SportingWin, we came to learn this the hard way.
When we started the business back in 2019, we identified Bulgaria as being a market of huge potential and one that we were keen to make our debut. Based on our assessment, AGR would hit 20% a year for the next five years, leading to a market value of €500m per year.
We then set about compiling the legal paperwork required by the National Revenue Agency for the licence application – this was a significant task in its own right, but we would soon learn that this was just the very start of the process.
The Bulgarian regulator is one of the most stringent in the world, which of course is a good thing. It ensures that the operators that do secure approval to enter the market are of the highest calibre especially when it comes to responsible gambling.
Under its requirements, operators must be able to deliver certain insights and information to the regulator in real time and this in turn requires a powerful, agile regulatory platform. Ultimately, we took the decision to develop this technology in-house.
While this was the right course of action, it significantly slowed down our licence application process while the regulator and our in-house development team worked together to ensure that it was fully compliant with its requirements.
We eventually reached the point where the National Revenue Agency was happy with the paperwork we submitted and our proprietary reg-tech platform, giving us the green light to enter the market in January 2021. Since then, we have gained incredible traction with players.
As with most operators, we are now looking to take SportingWin into additional markets and our in-house developed regulatory platform will be the foundation for building out our presence across the region. It really is impressive and now that it has been certified in Bulgaria, it can be used elsewhere.
We have identified Romania as our next market and while we have yet to submit our application to the regulator, our proprietary regulatory platform will ensure it is a much easier – and faster – process than that in Bulgaria.
This is for several reasons. Given just how stringent the National Revenue Agency is with its standards and enforcing them, other jurisdictions are happy to approve our platform without subjecting it to the same level of scrutiny again.
The same applies to a lot of the paperwork that we completed as part of our application in Bulgaria – for example, the Romanian regulator is happy to carry this over as well as the technical and software certifications that we were granted.
Of course, local regulators will still carry out their own investigations and will want to test certain aspects of our platforms, tech and software, but much of the hard work has already been done and this will allow us to enter additional markets at pace – we anticipate being live in Romania in H1.
In addition to an in-house regulatory platform, approved paperwork and the experience of having been through a licence application, the final piece of the puzzle operators need is a European trademark for their brand/brands.
We have recently secured this for SportingWin and it really does put us in the driving seat to identify and enter regulated European markets with an incredibly strong brand, superior product offering and a powerful regulatory platform running in the background.
Because of this, SportingWin is an attractive proposition for investors looking to join our success story. Due to the technical foundations we have in place, the investment we secure is pumped into marketing our brand in each country, which in turn allows us to generate significant share quickly.
Despite having been live in Bulgaria for only a year, we have a large and loyal player base and in Q4, generated €500,000 in NGR. This is set to grow significantly off the back of our recently-announced partnership with Pinnacle, allowing us to add a betting exchange to our offering for the first time.
As with most small to medium-sized operators, the team behind SportingWin has a long-term plan for the business and that is to grow it into an exciting acquisition opportunity for one of the power players looking to build their presence in regulated markets across Europe.
Without our proprietary regulator platform, European trademark and growing collection of licences, SportingWin would simply not be on the radar of these organisations, let alone be considered a serious M&A opportunity.
Of course, there is still a lot of work to do before we reach that chapter of our story but given that the founders of SportingWin have built and sold betting businesses before, it is one that I am confident we will write in next to no time at all.
Meanwhile, we will continue to use our regulatory platform to launch our player-favourite brand and superior betting experience into markets across Europe, generating substantial revenues from each of the jurisdictions we target.
Lightning strikes at Energy Casino following Stakelogic integration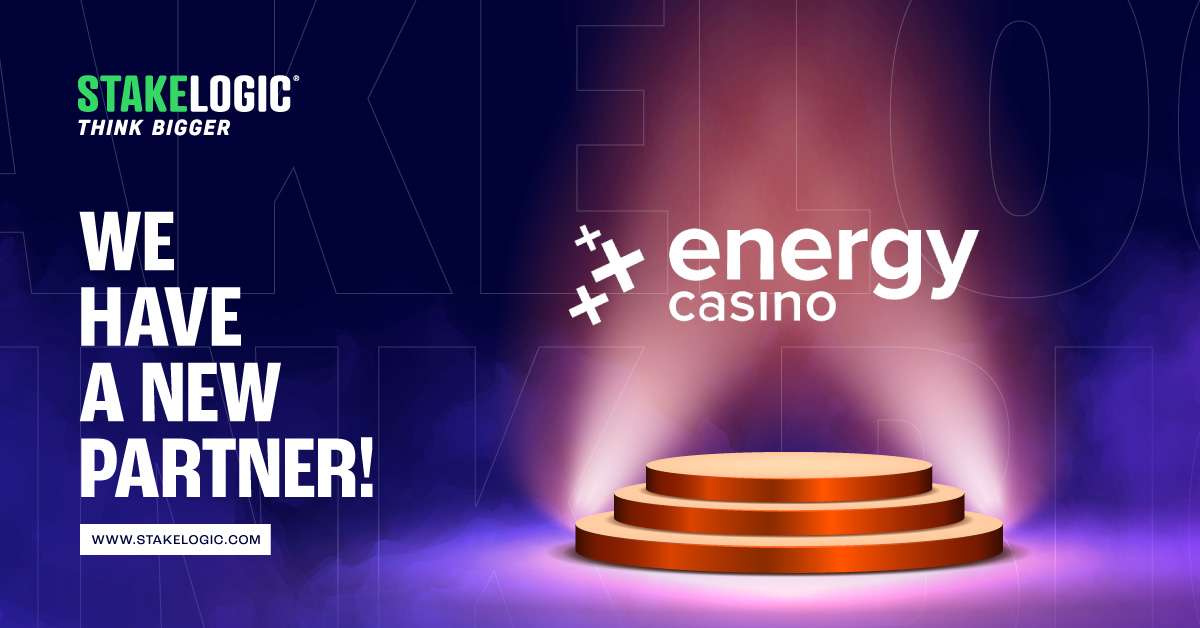 Reading Time:
2
minutes
Energy Casino is living up to its name by powering up its game lobby with the addition of high-thrills slots from in-demand studio, Stakelogic. This includes the provider's explosive video slots and classic slots with an electrifying twist.
The operator will use Stakelogic's proven content to deliver a super-charged experience to players in Latvia and all MGA jurisdictions.
Stakelogic's suite of classic slots has taken global markets by storm. Each game captures the nostalgia of a traditional fruit slot machine through familiar symbols such as cherries, lemons, oranges, grapes, bells and 7s, which is combined with modern mechanics and features for a truly unique experience.
Classic titles include Super Bonus Wild, Runner 8 Runner, Bonus Runner, Super 6 Timer and Mega Runner, all of which have the look and feel of a traditional slot but with gameplay packed with bonuses like Wilds and Hold & Spin.
But this is just one part of the integration agreement. Players at Energy Casino will also be able to spin the reels on Stakelogic's action-packed blockbuster video slots. Each game has been designed to get player pulses racing through plenty of bonuses including Wilds, Multiplier, Free Spins and more.
Just some of the video slots going live include Wild West runaway-train-themed Cash Express, Wild Buzz, El Cowboy Megaways, Devil's Trap and the just-launched OriginsTM.
Many of these games feature Stakelogic's flagship innovation, Super Stake. This bonus feature allows players to effectively double their bet to increase the chance of a bonus feature triggering and insane win combinations landing, building unprecedented anticipation with each spin.
Danila Dzehs, Sales Manager at Stakelogic, said: "Our classic and video slots are like a lightning bolt hitting an operator's game lobby. They bring action, anticipation and electrifying big-win potential with each spin and that's what has seen them top the charts in markets around the world.
It's great that players at Energy Casino can enjoy this adrenaline-fuelled experience for the first time, an experience they will want to return to time and again."
Marcin Sobieraj, Head of Casino at Energy Casino, added: "Our casino is a place where players come for big action, big thrills and even bigger wins and the content we stock in our game lobby absolutely has to offer this.
In Stakelogic we have a studio that has mastered the art of developing classic and video slots that meet player expectations and exceed them. This is a significant integration for us and will bring serious energy to our game lobby."
Nominations period open for the BSG Awards 2023 & BTECH Awards 2023 (Riga, Latvia – 16-17 May)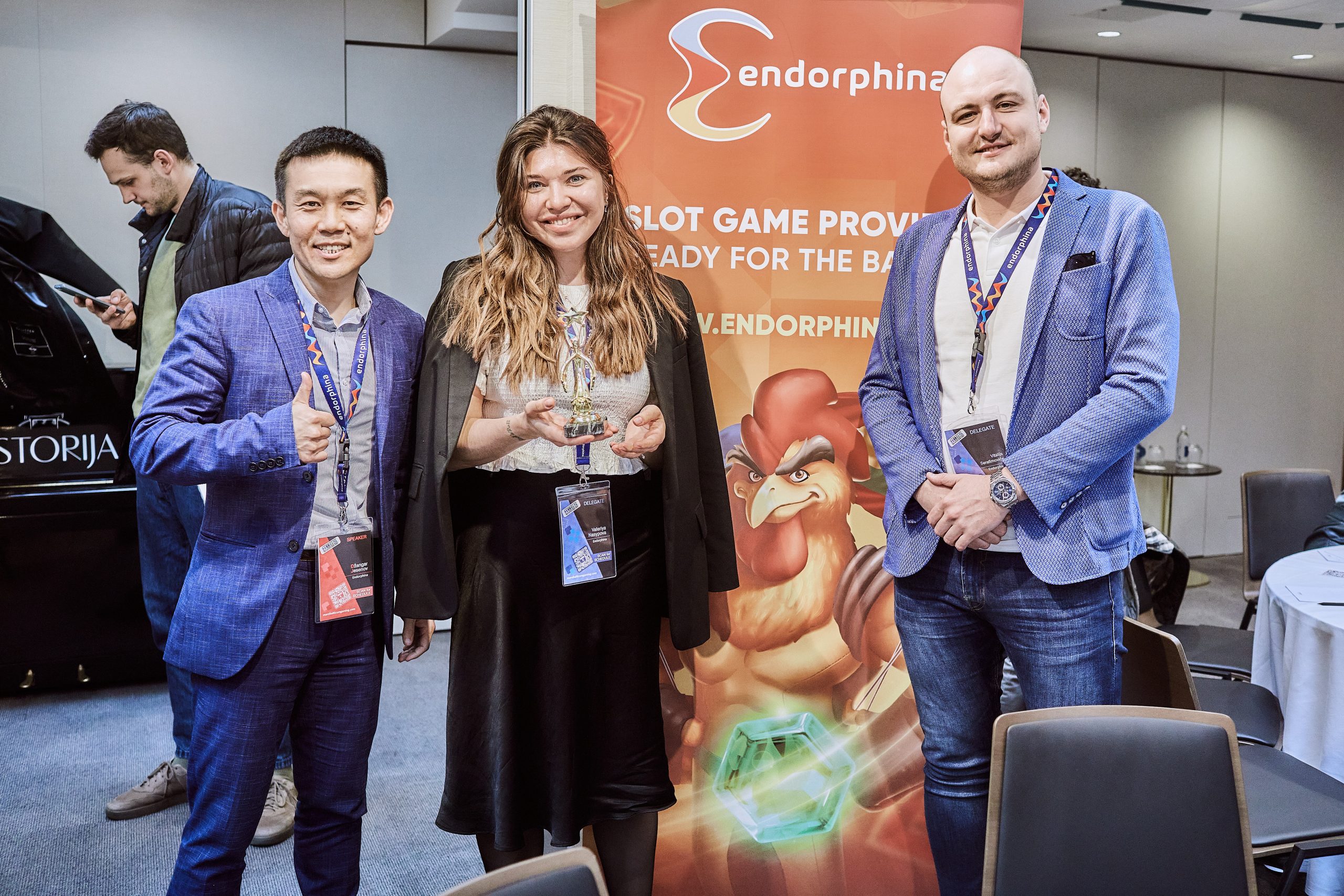 Reading Time:
3
minutes
The leading conference in the Baltic and Nordic region returning under a new format and title
Register to attend the live conference which will be held at Grand Hotel Kempinski Riga in Latvia between 16-17 May 2023
Nominations period is open for 2 prestigious awards
After announcing the registration kick-off for MARE BALTICUM GAMING & TECH SUMMIT, the #hipthers are ready and excited to announce that the nomination period for the BSG Awards (Baltic and Scandinavian Gaming Awards) and BTECH Awards (Baltic TECH Awards) are now open.
As announced earlier, by combining multiple industries that are already cooperating in certain ways, a new conference is born, the MARE BALTICUM GAMING & TECH SUMMIT.
The success of the MARE BALTICUM GAMING & TECH SUMMIT is guaranteed based on the results we have seen in the past 6 years when connecting several industry stakeholders during our summits and meetups.
The event, taking place at the Grand Hotel Kempinski Riga in Latvia, will feature 65 speakers, 300 attendees, 15 panels, two networking parties, and two award ceremonies.
To secure your seat and be part of this unique event, follow this link: https://hipther.com/events/riga/regriga2023/
The prestigious BSG Awards and the inaugural BTECH Awards
Nomination period: 01.01.2023 – 19.02.2023 (session is ongoing)
Online voting session: 01.03.2022 – 19.03.2022
Shortlist announcement: 03.04.2023
Final vote: 16.05.2023
To top all the talks, discussions, and networking opportunities, the organizers are also continuing the traditional Baltic and Scandinavian Gaming Awards (BSG Awards). You are invited to nominate your company in the following categories:
Baltics: Operators
Best Online Casino in the Baltics
Best Sports Betting Operator in the Baltics
Baltics: B2B
B2B Providers (Sports): Best eSports Service Provider in the Baltics
Best Fantasy Sports / Virtual Sports Provider in the Baltics
Rising Star in Baltic Fantasy Sports / Virtual Sports
Rising Star in Baltic Sports Betting Technology
Best Sports Betting Provider in the Baltics
B2B Providers (Casino): Best Online Casino Provider in the Baltics
B2B Providers (Casino): Best Slots Provider in the Baltics
B2B Providers (Casino): Best Live Casino Provider in the Baltics
B2B Providers (Casino): Rising Star in Baltic Online Casino Technology
Connected Services – Best Payment Service Provider in the Baltics
Connected Services – Best Testing Laboratory Provider in the Baltics
Connected Services – Best Hosting Provider in the Baltics
Nordics: Operators
Nordics: Best Online Casino in the Nordics
Nordics: Best Sports Betting Operator in the Nordics
Nordics: B2B
B2B Providers (Sports): Best eSports Service Provider in the Nordics
B2B Providers (Sports): Best Fantasy Sports / Virtual Sports Provider in the Nordics
B2B Providers (Sports): Rising Star in Nordic Fantasy Sports / Virtual Sports
B2B Providers (Sports): Rising Star in Nordic Sports Betting Technology
B2B Providers (Sports): Best Sports Betting Provider in the Nordics
B2B Providers (Casino): Best Online Casino Provider in the Nordics
B2B Providers (Casino): Best Slots Provider in the Nordics
B2B Providers (Casino): Best Live Casino Provider in the Nordics
B2B Providers (Casino): Rising Star in Nordic Online Casino Technology
Connected Services – Best Payment Service Provider in the Baltics
Connected Services – Best Testing Laboratory Provider in the Baltics
Connected Services – Best Hosting Provider in the Baltics
With the launch of the new format of the event, the #hipthers are launching a new yearly award that aims to reward the Baltic TECH companies for their achievements in the region.
The categories for the Baltic TECH Awards (BTECH Awards) are the following:
AI: Best Startup
AI: Rising Star
AI: Company of the Year
Blockchain: Best Startup
Blockchain: Rising Star
Blockchain: Company of the Year
Fintech: Best Startup
Fintech: Rising Star
Fintech: Company of the Year
You can nominate your company on the following link: https://hipther.com/events/riga/awards/
As always, the team is continuing their initiative for a sustainable future are taking even more steps that directly impact the conservation of the planet's ecosystem and biodiversity
Additionally, make sure to keep an eye on the European Gaming Quarterly Meetups, which also offer a virtual opportunity to stay up to date with the gaming industry throughout the year.
Hipther Agency is the parent brand of European Gaming, PICANTE, WireUp Zone, Gaming Americas, eSports Connect, the HIPTHER news app, and the WireUp networking app found on the Play Store.
To receive constant updates from the HIPTHER network and conference agenda updates, subscribe here: http://eepurl.com/hfyZxf
For sponsorship/speaking inquiries, make sure to reach out to Zoltan Tuendik (Co-Founder and Head of Business at Hipther) at z[email protected]
For media-related inquiries, please contact Alexandru Marginean (Marketing Specialist at Hipther) at [email protected]