AdColony Survey Findings | Mobile Usage During eSports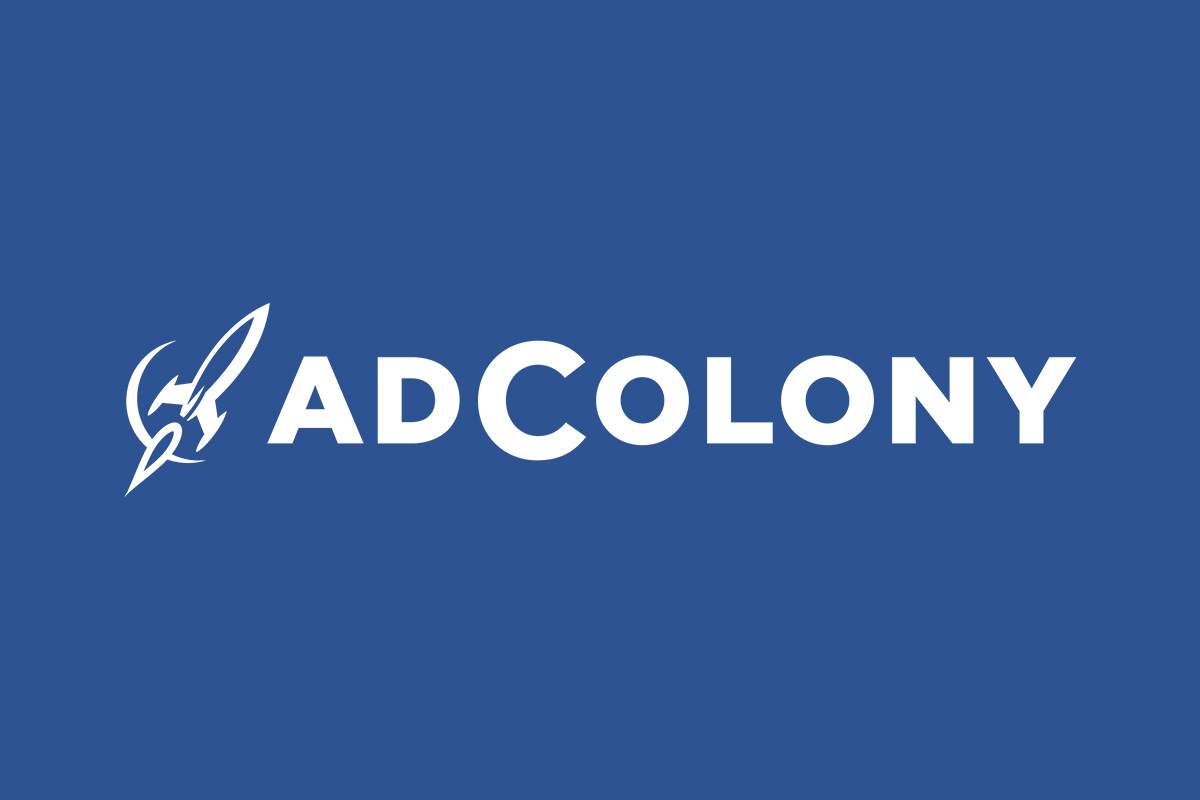 Reading Time:
3
minutes
Esports is a fast-growing industry that involves professional, competitive video gaming between individuals or team players, often in an organized league. Viewers can tune in to watch these competitions on sites like Twitch and YouTube, streaming them live or watching later. AdColony wanted to discover how users are watching esports, what they are doing while watching, and how they feel about brand advertising and sponsoring teams and during broadcasts. Discover more about esports viewers and their mobile activities from the Esports Survey, and keep scrolling to see the infographic!
According to GWI's latest research, by 2023 there will be 646 million esports viewers globally and almost $1.8 billion in revenue generated. When users could not engage with traditional sports as much during the pandemic, esports took off as an entertainment replacement, and this new activity is here to stay. GWI also indicates that esports viewership is not just for Gen Z and Millennials, as 38% of Gen Xers also follow esports indicating that they attract users of all ages, not just the younger generations. When thinking about esports as an activity, 40% of viewers think of gaming as just as legitimate a pastime as traditional sports like football or basketball.
Highlights from the Study
Users of all genders watch esports — Esports appeals to people of all genders as respondents who said they watch esports at least once a month were split pretty evenly with 44% female and 56% male viewers.
Mobile is one of the top devices for watching esports — 31.1% of users responded that they watch esports on a Mobile Device, which is slightly above Connected TV (Apple TV, Roku, Chromecast) at 30.5%. Desktop or Laptop Computer follows those two platforms with 20% of respondents viewing esports through this channel.
Almost half of viewers agree it's important to keep up with esports on multiple devices —  46% of users plan on watching and keeping up with esports information on more than one device. In addition, users are likely to be playing games on a mobile device while also watching esports with 26% of users responding that they play mobile games while watching esports, following browse social media (45%) and text (41%).
Viewers are more likely to play games on mobile while watching esports — 40% of respondents indicated that they are playing a game on mobile, which is up 10% from the viewers who said they would play a game on a computer while watching esports.
Brands can make a significant impact by advertising through esports — 61% of esports viewers said they would research a brand they saw featured while watching esports, and 45% of viewers believe that brands featured in esports are ahead of the curve. What's more, 31% of viewers are likely to look up an ad that aired during esports and watch it again.
Brands that work to be featured in esports and sponsor teams can reach a valuable audience that is receptive to brand advertising and ready to connect with innovative ideas and creative content. Moreover, this audience will take the time to research brands that they felt made an impact and learn more about the brands and products that they saw while viewing esports.
Brands looking to reach an engaged audience should continue to value mobile games as a prime channel for advertising as a wide variety of users are viewing esports on mobile devices and also playing games on mobile while watching esports. Viewers are keeping up with esports across more than one device, creating even more touchpoints for brands to connect with users. Users who are playing games on a mobile device are actively engaged with their device, in a good mood, and receptive to brand messaging. Users playing mobile games are more likely to be engaged with brand messaging since they are actively interacting with their mobile device instead of passively consuming content through communication tools like text, social media, email, etc. Many consumers are watching esports, and when they are doing so, they are looking to mobile devices to watch the game, stay informed, and be entertained throughout the streaming process, so brands can leverage this space to interact with more consumers and create conversions.

EXCEL ESPORTS reveals its new competitive FIFA roster, completing the biggest FIFA transfer signing in history, signing Tom 'Tom' Leese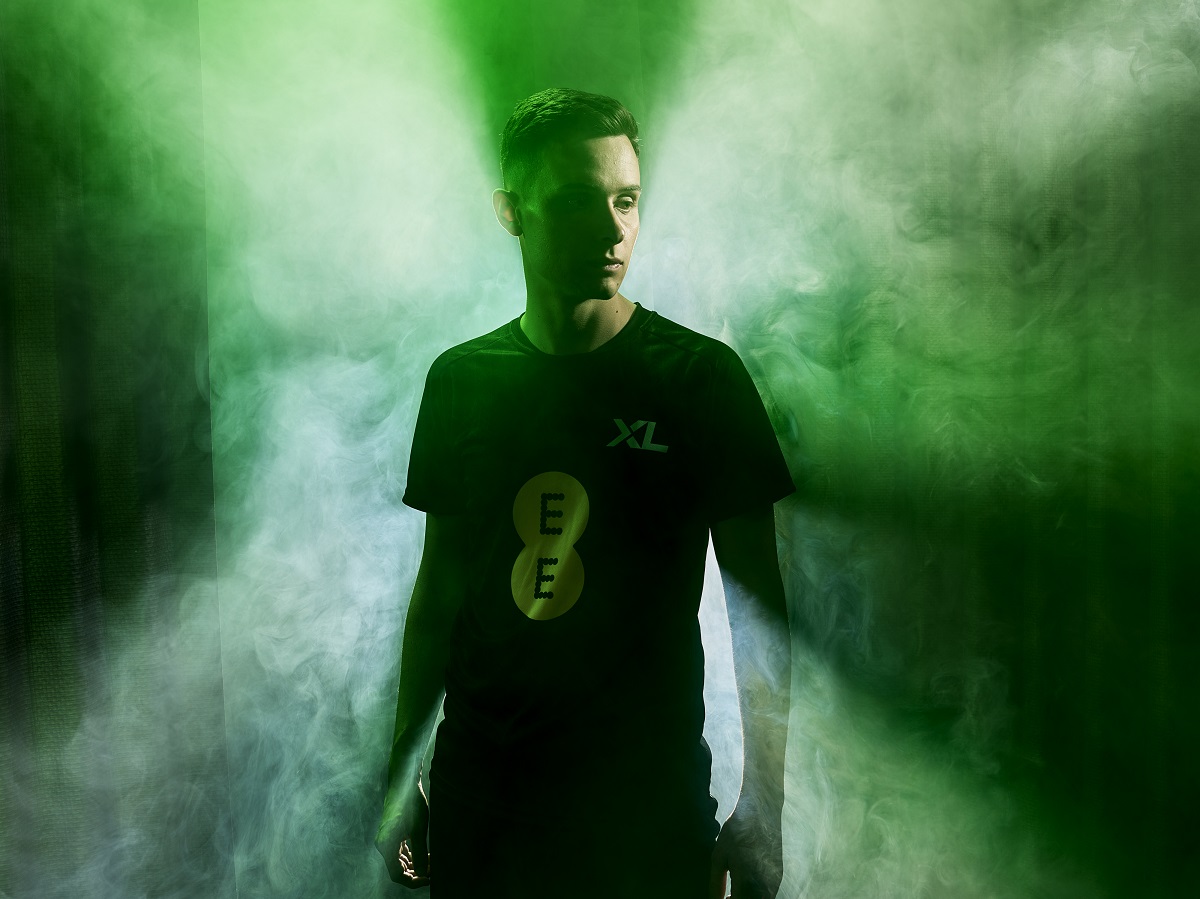 Reading Time:
4
minutes
British competitive gaming culture brand EXCEL ESPORTS is excited to announce the launch of its competitive FIFA team. The announcement is accompanied by the organisation signing FIFA professional Tom 'Tom' Leese in the biggest FIFA transfers ever, as well as signing renowned FIFA ex-professional Nathan "Zelonius" Horton as the team manager. One of the most popular games globally, the new signings will position EXCEL's FIFA roster as one of the strongest competitive teams internationally. EXCEL will also reveal a second player joining the squad soon, follow all updates on xl.gg/FIFAxl.gg/FIFA.
Boasting an already impressive competitive esports roster, the move into FIFA was a natural progression for the outspoken British esports brand, especially with its current ambassador, professional footballer Dele Alli. An opportunity to celebrate and highlight UK based FIFA talent at competitive tournaments globally, EXCEL will be creating engaging video and social media content as well as community activities for its new roster offering The expansion into the FIFA esports space also allows EXCEL the opportunity to connect with FIFA's fast-growing fanbase, which will be new territory for the esports brand.
Aligning with their future ambitions for further developing a highly-anticipated competitive FIFA platform globally, EXCEL will also work closely with EA and participating teams to drive more exposure in media and in-game assets, including offering fans an exclusive EXCEL ESPORTS out-of-game kit. The new kit will include a new EXCEL ESPORTS jersey, complete with the addition of new partner EE, following a recent expansion of EXCEL's partnership with BT.
The biggest transfer in competitive FIFA history, EXCEL has signed the number one ranked FIFA player in the world for the last two years, Tom 'Tom' Leese. Bursting into the scene at the ripe age of 17, Tom began competing online against other competitive players and pro players as a hobby before discovering his skills and passion for the game. Placing top six at his first tournament, the FIFA17 Ultimate Team Championship 2017, Tom went on to sign his first deal with professional team FUTWIZ. After finding his competitive feet and joining EXCEL coming off the back of winning the E-Premier League, Tom will bring undoubtedly entertaining content and his dedicated fan base across with him.
Originally a teacher who posted educational articles on FIFA Reddit during his spare time, Nathan "Zelonius" Horton begun streaming and playing full time after his following grew over five years ago. Shortly after playing full time, Zelonius qualified for his first tournament and was signed with FUTWIZ. Joining the team with the aim to help EXCEL become the most successful FIFA team in the world, Zelonius believes together, they will have the right infrastructure to achieve this goal.
EXCEL has also bought on distinguished sports and celebrity photographer David Ellis to help develop the creative direction for the players and team. Having photographed some of the most influential athletes globally, including the likes of Jack Grealish, Lionel Messi and Cristiano Ronaldo, David will bring a wealth of creative experience to EXCEL. Through his imagery, David will help to shape the identity of EXCEL's players visually and create bold statements across EXCEL's apparel lines and campaigns, to ensure the organisation stands out like no esports team has done before.
CEO of EXCEL ESPORTS, Wouter Sleijffers comments: "We are thrilled to announce to the EXCEL community our launch into the competitive FIFA space, as well as the signings of Tom and Zelonius. We have been following the competitive FIFA community for a while now and believe it's an area where we can strive, especially within the UK and Europe.
"Bringing on some of the best talents that the competitive UK FIFA scene has to offer, alongside the incredible David Ellis to capture it all, we can't wait to see what Tom and Zelonius bring to the team and look forward to seeing them dominating the scene. We are also excited to be announcing some more FIFA news to fans shortly!"
FIFA professional Tom 'Tom' Leese comments: "I am proud to be joining the EXCEL team as their first-ever professional FIFA signing! When EXCEL first approached me, the idea of working together definitely caught my attention. The drive within the EXCEL team to constantly improve and the commitment to jumping straight into the competitive FIFA space really excites me.
"I want to take my competitive performance and content up another gear and continue to build myself and the growing team whilst doing this, and I feel EXCEL is the perfect place for me to do this. I believe we both share a vision and drive to establish ourselves as a leading team in the scene and I'm looking forward to making that happen!"
FIFA manager Nathan "Zelonius" Horton comments: "I am excited to be announced as the manager of EXCEL's first FIFA team! I truly believe in the vision of this FIFA team and think it is a really exciting team to be joining. I can't wait to help EXCEL to become the most successful team in FIFA – especially with some exciting upcoming announcements.
"I also really resonate with EXCEL's power of better. As a content creator in FIFA I've had numerous in-depth conversations with viewers where I've been able to help them and using the platform I have at EXCEL and the great tools we have here I really want to do the best I can to embody this manifesto."
Pete Jeavons, Director of Marketing Communications at EE, said: "We're the UK's best network for gaming and partner to the home of football Wembley Stadium connected by EE; so expanding our sponsorship to see EE partner with EXCEL's first competitive FIFA team is something we're hugely excited about.
"As well as showing our support for the team by adding EE to the new EXCEL ESPORTS jersey, we will be working with EXCEL over the coming months to use our partnership and our technology to bring gaming fans even closer to the action, so watch this space."
Penta Esports launches "Penta Challenge" Valorant tournament on its new platform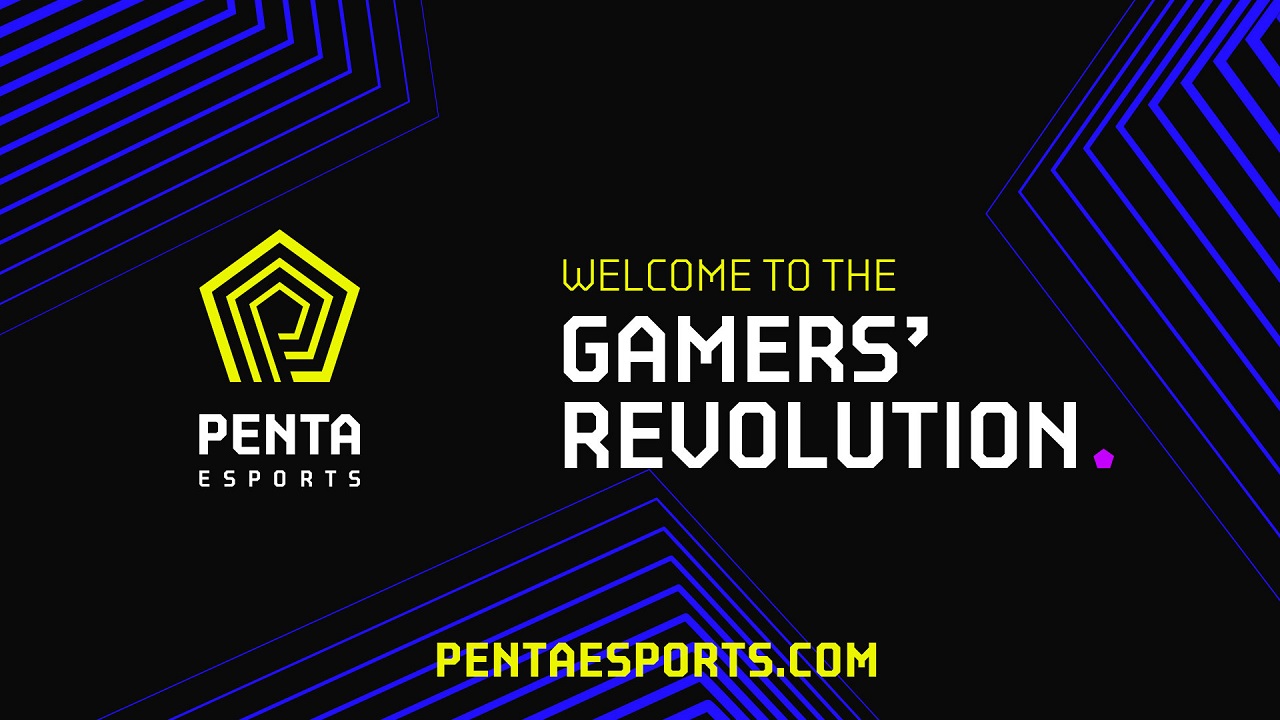 Reading Time:
2
minutes
Penta Esports, the esports division of Newgen Gaming has announced its upcoming tournament titled, 'Penta Challenge – Valorant', supported by Facebook Gaming and Trinity Gaming. This tournament will be a part of Penta Esports' newly launched IP, 'Penta Challenge'. Taking place from 5th to 24th October, the tournament has a prize pool of ₹5,00,000 and will have two open qualifiers between 5th to 10th October and 12th to 17th October, followed by a Grand Finale where 2 teams from each qualifier and 4 invited teams will battle it out for the winner's title.
The registrations for the tournament started on 24th September and will go on till 8th October on Penta Esports' newly launched platform. Matches will be broadcast quarter finals onwards for qualifier 1 and 2, while all matches from the Grand Finale will be broadcast. The matches will be available for streaming exclusively on Penta's Facebook Page. Says Penta Esports CMO Akshay Paul "We've always had the vision to bring opportunities to the player and amazing viewing experience to the spectators and our newest IP, Penta Challenge, is a step in that direction. While we'll start with Valorant, going forward, we will have the Penta Challenge for multiple game titles." Trinity Gaming founder and CEO Abhishek Agarwal says, "We're always on the lookout for good partners to be able to bring tournaments like these for the Indian esports community. Our vision is absolutely in line with the team at Penta Esports and we're sure this is going to be an amazing event!" This event will also mark the launch of Penta Esports' platform, pentaesports .com. The platform will be a one stop destination for all things esports, including match schedules, match results, VODs of tournaments and leagues, content, news, announcements and much more.
The platform will allow users to discover and register for tournaments. It will also allow teams to create recruitment posts and players to find teams. This will enable a lot more players to participate in tournaments for team-based game titles.
Penta Esports head of esports, Kiran Noojibail said, "We've been working on this platform for a while and it feels rewarding to launch it for everyone. We wanted to create a platform for Indian esports players and enthusiasts, which encompasses all major aspects of esports. Penta Challenge – Valorant will be the first tournament for our platform and we look forward to building a strong community through the platform!"
Founded by industry veterans Anurag Khurana, Kiran Noojibail and Akshay Paul, Penta Esports aims to disrupt the ecosystem in India with a holistic approach towards the sector, including leagues, tournaments, content and much more.
Prize Pool for the tournament:
| | |
| --- | --- |
| Prize Pool | ₹5,00,000 |
| 1st | ₹2,25,000 |
| 2nd | ₹1,25,000 |
| 3rd/4th | ₹50,000 |
| 3rd/4th | ₹50,000 |
| 5th-8th | ₹10,000 |
| 5th-8th | ₹10,000 |
| 5th-8th | ₹10,000 |
| 5th-8th | ₹10,000 |
| Top Fragger of Grand Finale | ₹10,000 |
Axe Deodorant announces first gaming integration in India with World Cricket Championship 3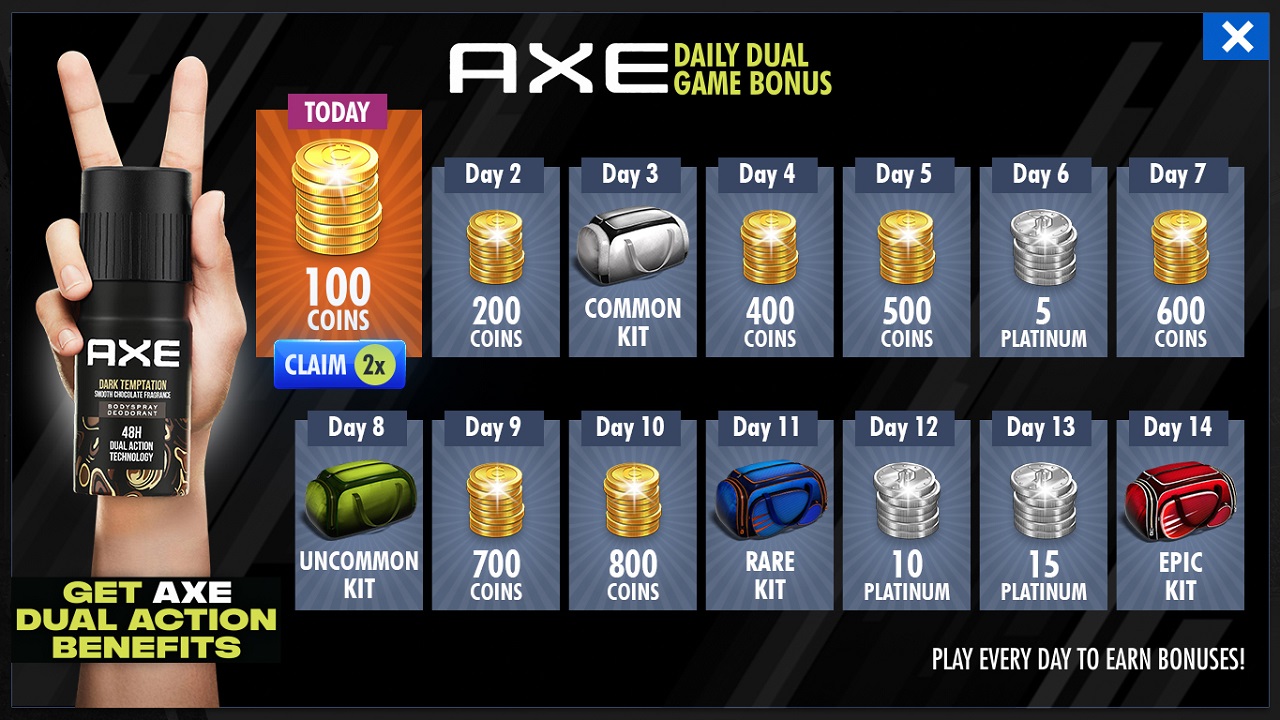 Reading Time:
2
minutes
The in-game integration inside Next Wave multimedia's WWC 3 is implemented by GroupM ESP
World Cricket Championship 3 (WCC 3) has announced the first ever in-game integration of Axe Deodorant which is implemented by GroupM ESP. This association brings alive dual benefits promised by the brand to gamers, who can upgrade two skills instead of one when they are faced with challenging situations on the field in-game. In line with the brand promise, WCC 3 players are being offered a dual benefit when they upgrade their skills in the game.
The association comes at the time of resumption of IPL 2021 and spilling over to ICC World T20.Axe Deodorant has been associated with gaming globally and this is the first-ever in-game partnership in the country.
Says Next Wave Multimedia, CEO and co-founder, P.R. Rajendran, "We're thrilled to have Axe Deodorant choose WCC 3 for its first gaming integration in the country. Given the cricket season is upon us, I think this will provide fans with more excitement while they play the game. WCC always looks forward to providing its community with the best experience and we're sure Axe Deodorant will only enhance it!"
Says HUL, General Manager, Deodorants, Shailendra Singh "The 1st love for most young guys in India is cricket. The integration of Axe with WCC 3 brings together this 1st love with another major passion points – gaming. It is a great platform to bring alive AXE's Dual action proposition with which it relaunched earlier this year. We are excited to get young consumers to level up their game – Digitally while gaming and in IRL with AXE can"
GroupM South Asia, Head – sports, esports and entertainment, Vinit Karnik said, "We're thrilled to have collaborated with Axe on WWC3. In-game integration makes brand communication very focused, along with targeting the right consumers. With the newfound sense of consumer value in gaming, users will increasingly engage with content that delivers true value. Since gaming is a massive and readily engaging market with customers, it was a perfect synergy to bring together Axe and next wave multimedia for this initiative."
WCC 3, the latest edition in the World Cricket Championship (WCC) franchise which has over 160 million downloads. The game has been infused with simulation of actual cricket, updated gameplay features like new controls, animations, real-time motions of athletes and professional cricketers, women's cricket, a comprehensive career mode with over 400 tournaments, international leagues and much more. The game recently also added a standalone esports lobby.
The game also offers multiple vernacular language commentaries apart from English by professional commentators. It offers Telugu commentary voiced by former Indian cricketer and current IPL commentator, Venkatapathy Raju. English bowler, columnist and BBC cricket commentator Isa Guha and Matthew Hayden comprise the English Commentary roster, while the ingame Hindi and Tamil versions are voiced by Aakash Chopra and Abhinav Mukund respectively.
The World Cricket Championship series has been created by Chennai based Next Wave Multimedia Pvt. Ltd., which is a subsidiary of Nazara Technologies Ltd., a leading India based diversified gaming and sports media platform. Launched in November 2020, the third instalment is the latest in the series. The game has won the Indian Game Developers Conference's "Studio Game of the Year" award and Google Play Store's "Users Choice" Award 2020.