Boylesports launch new interactive Racing Post display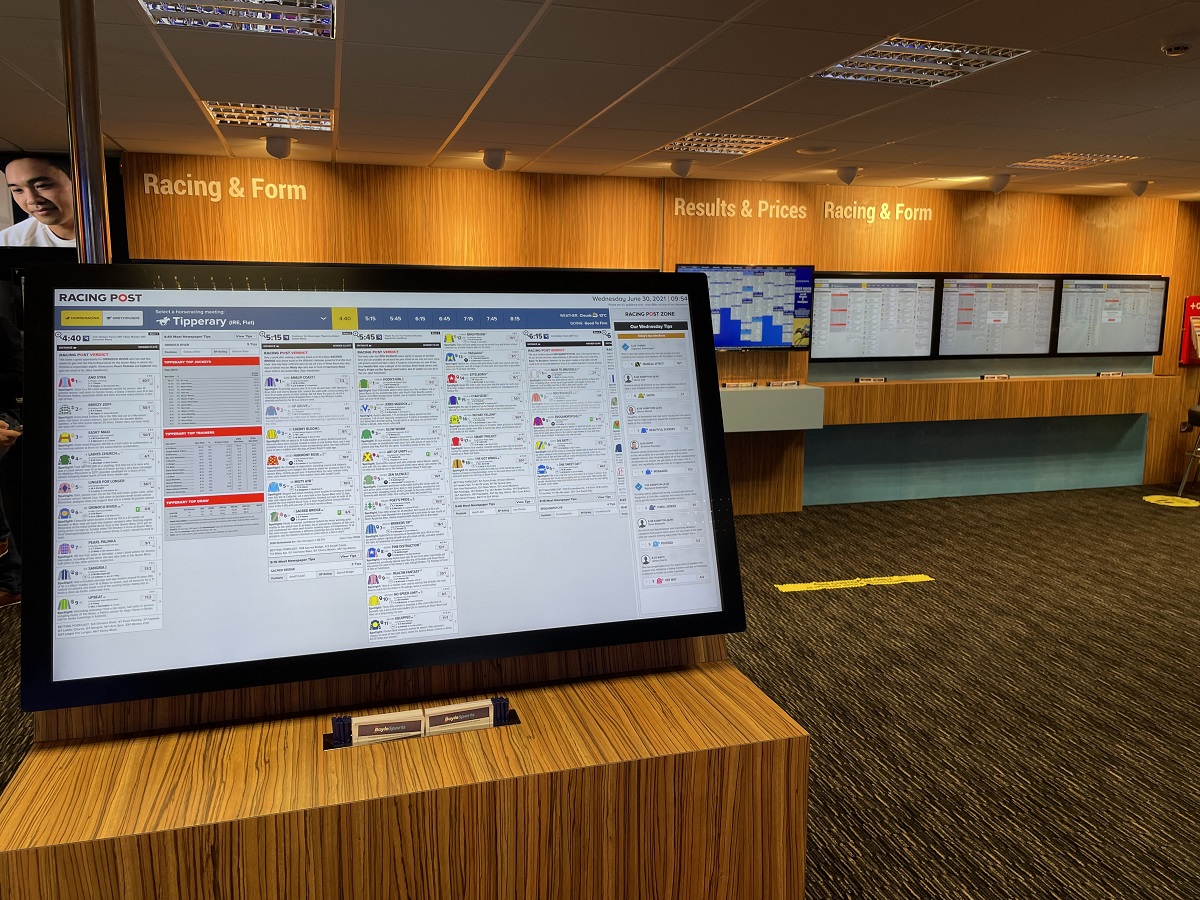 Reading Time:
2
minutes
Boylesports has taken its first steps in the transition from print-to-digital with the launch of its first digitally-led betting shop in Louth, Ireland. The shop in Drogheda becomes Boylesports first to roll out the new interactive Racing Post Digital Betting Shop Display (BSD). The refit saw the shop expand floor space and install numerous new screens and SSBTs. While, impressively, the store now includes 10 interactive screens showcasing Racing Post horseracing and greyhound data.
The Racing Post BSD has been a mainstay for bookmakers since its launch more than 20 years ago and the new screens showcase the same great content in an interactive format. With the new touchscreens, Boylesports customers are able to compare the detailed form for horses side by side.
Boylesports customers can also avail of Racing Post coverage from South Africa, UAE and Hong Kong, while the screens also showcase full virtual racing cards. For more casual racing customers, the new interactive touchscreens display key Racing Post content, including Verdicts and Spotlights so customers can make informed betting decisions.
At the launch of the digital display, Boylesports, Head of Retail Marketing, Michael Simpkin discussed what a step forward the digital-first shop was for the business.
He said "We're absolutely delighted with how the shop looks and we're sure our customers will be just as thrilled when they step in store. This was our very first shop in the Republic of Ireland so it's rather apt and a proud moment that it is now our very first digital shop in Ireland.  We've transformed the shop into a digital-led store with a huge advancement in technology throughout. This includes the installation of 10 new 50'' screens showcasing Racing Post content from around the world".
Simpkin went on to discuss how important  it was that Racing Post was included in the tech transition."The Racing Post Betting Shop Display has been on every Boylesports wall across Ireland for as long as our shops have been open. It's a key cog in the horseracing betting decision. We know how vital it is for our customers to see Racing Post content available in our shops and we're delighted with how it turned out. Their rich content is just as good on the new screens as it is in the paper and of course, even clearer in large-screen format.  I'm really looking forward to introducing customers to it over the coming weeks."
Alan Pepperell, Retail Director of Racing Post, expressed his excitement at the continued roll-out of the Racing Post Digital Betting Shop Display.
"The past few years have seen a shift in focus for the overall retail landscape as more and more stores move to a more tech-led approach. We know the newspaper has wallpapered betting shops across the UK and Ireland for over 20 years but we're excited about our new interactive screens. Michael and the team at Boylesports have been great and the new store is state of the art, we're excited for Boylesports customers to avail of Racing Post content in the best way possible.''
On the advancing tech behind the Racing Post display, he added:  "The tech in the displays is second to none and we're committed to going above and beyond to give customers more content than ever before. Being able to give full form, and verdicts on all UK and Irish racing as well as international racing, greyhound and virtuals in-store, at the touch of a button means punters are armed with the best information to help make their selection."

Spotlight Sports Group Expands Global Proposition To Include Innovative Publisher Solutions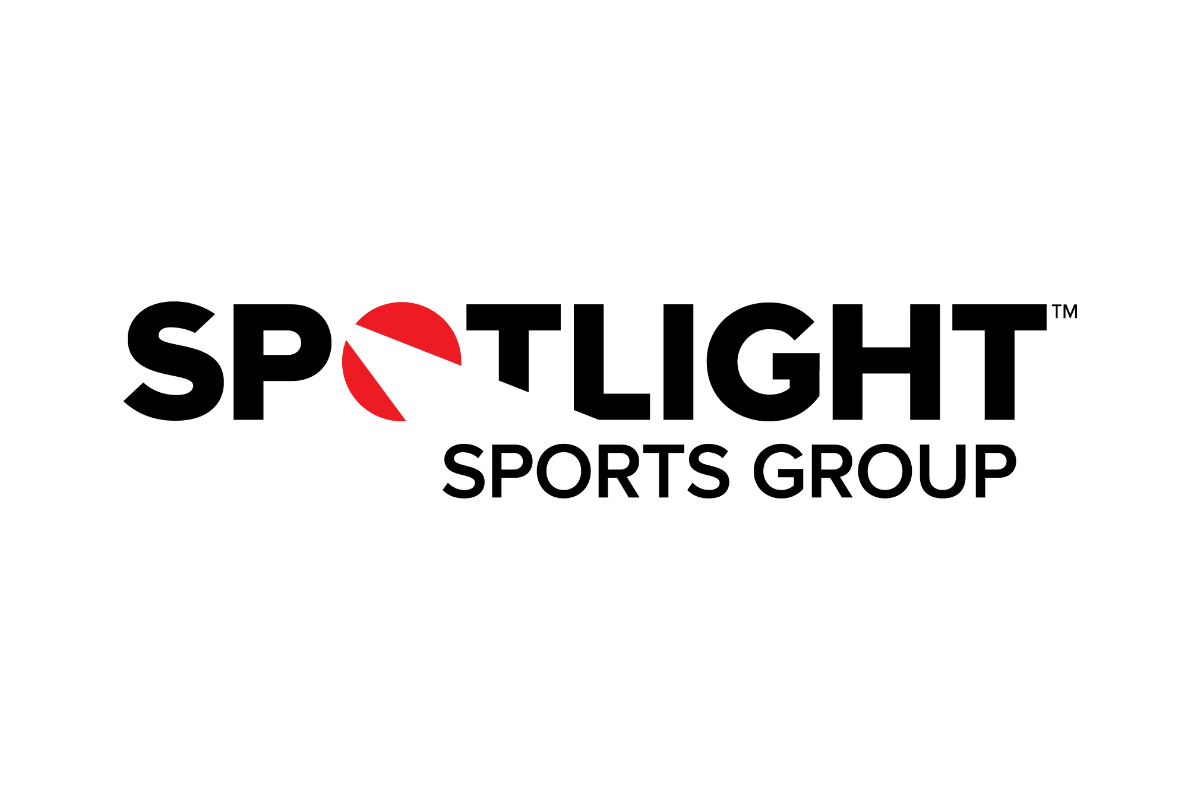 Reading Time:
2
minutes
SSG adds Publisher Solutions products to its global proposition to meet the needs of the emerging opportunities within the media landscape
Spotlight Sports Group (SSG), a technology, content and media company specialising in sports betting and fantasy sports, has announced its expanded B2B product portfolio. The addition of Publisher Solutions reflects Spotlight Sports Group's ongoing work with media owners and aligns with its recently launched US proposition.
The new suite of products ranges from easy-to-integrate betting widgets to fully managed affiliate solutions that are designed to deliver actionable content to drive engagement and incremental revenues. The new solutions utilise state-of-the-art modular affiliate technology and leverage Spotlight Sports Group's unique heritage in creating industry-leading sports betting media.
The catalyst for new product development follows research from Nielson that 55% of sports fans declare an interest in sports betting. With some traditional digital revenue streams approaching maturity, media companies can use Spotlight Sports Group's Publisher Solutions as a viable route to accelerate revenue growth.
The suite of products contains a range of services from affiliate management to content creation, to performance tracking and analysis, all of which is managed by Spotlight Sports Group. This allows media companies to simply plug in the unique solutions to their platforms in up to 70 languages.
Discussing the new-look offering and website, Spotlight Sports Group's Head of Digital B2B Will Fyler said: "We are ready to expand our global value proposition, especially given the recent acquisition of Alarm Sports Network. As well as a global website refresh to reflect our growing proposition, we are delighted to present a range of new products such as our Turnkey Affiliate Solutions, Smart Widgets and Free-To-Play games that cater for media companies globally."
Fyler added, "Sports fans are interested in sports betting and, given the global growth of betting, there is a significant opportunity for media publishers to provide their sports audiences with great content and products while also increasing revenues.
We also know that providing betting-related content and products effectively is labour intensive and difficult. However, as a media company operating Racing Post among other brands, we are in a fortunate position that over the last 30 years we have built up the range of skills to achieve this and so we can now offer bespoke Publisher Solutions tailored to any media company's audience."
Red Rake Gaming partners with Portuguese leading online sportsbook and casino operator, Nossa Aposta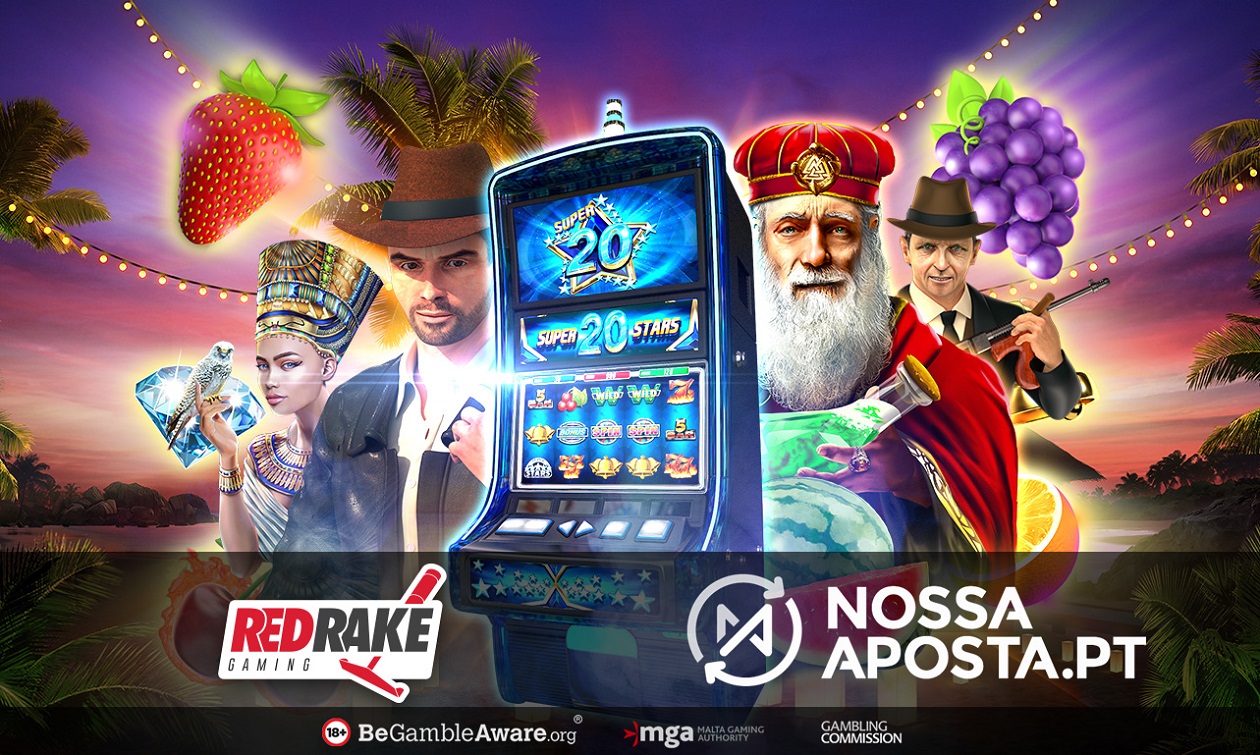 Reading Time:
2
minutes
Portuguese leading online sportsbook and casino operator, Nossa Aposta, has further enhanced its offering by adding the leading Portuguese certified supplier, Red Rake Gaming.
The recently inked agreement will see Red Rake Gaming deliver a myriad of top performing slots, via their common aggregation partner Pariplay, to the operator owned by the publicly listed company, Cofina.
Since its launch in 2017, Nossa Aposta has experienced major growth, expanding its portfolio to more than 1,000 slots designed for desktop and mobile play. In addition, the Lisbon-headquartered company also offers pre-match and live betting services, with a highly talented and specialized team with years of experience. The company currently owns two gaming licenses, issued by Serviço de Regulação e Inspeção de Jogos (SRIJ) and keeps diversifying its portfolio.
Commenting on the significance of the partnership, Chief Executive Officer for Nossa Aposta, Tiago Almeida, explained: "Portugal has strong indicators that reveal a more interested and informed public that wants to make the most of the fun of online games. We are delighted to sign this agreement with Red Rake Gaming, and offer our players what they would like to find but also to continue our revenue growth with innovative games. For Nossa Aposta players, quality is king, and as well as hand-picking all our titles, we're strict about ensuring the player protection is always present. That is why we're also focusing on additional proprietary content, since content exclusivity is the key to achieve a true competitive edge."
The partnership sees Red Rake Gaming extending its already significant footprint in the growing Portuguese iGaming market by enhancing the casino offering of another major brand with its world-class games.
Commenting on the significance of the new deal, Managing Director for Red Rake Gaming Malta, Nick Barr, explained: "We are delighted to welcome Nossa Aposta as our newest partner. Nossa Aposta has continued to make huge inroads in the .PT market since its inception and has gone from strength to strength to become a dominant force in the Portuguese online gaming market. We are very confident that our high engagement, feature packed games will be a huge hit and resonate well with the Nossa Aposta players and look forward to the upcoming launch".
Veloce joins forces with Codemasters to launch ground-breaking VERSUS ULTRA Series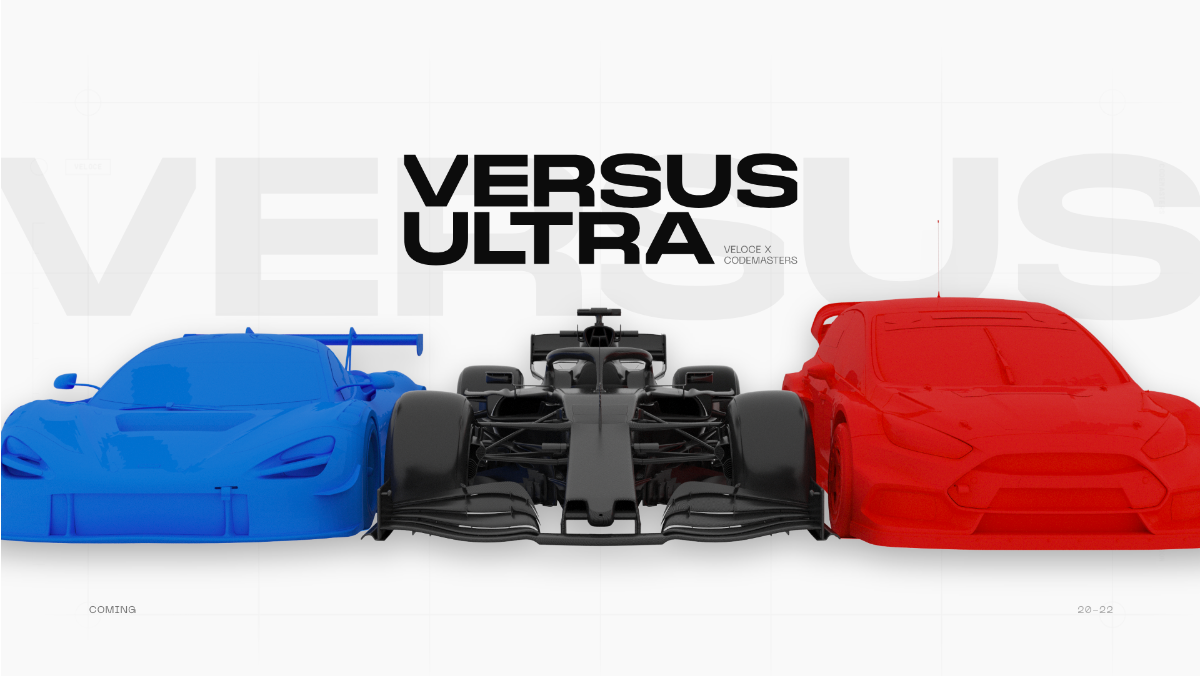 Reading Time:
2
minutes
Innovative esports series, to feature competitions across multiple leading titles from Codemasters, looks set to kick off in 2022
Lando Norris' Quadrant is the first team confirmed for this unique esports tournament
'Original and engaging format' to 'break the mould' in burgeoning gaming sphere 
In an industry first, Veloce Esports has announced a partnership with leading racing game developer Codemasters to launch a revolutionary, multi-title, global esports racing league – the VERSUS ULTRA Series – with Lando Norris' Quadrant team revealing itself as the first official entry.
Veloce is well-versed in original and innovative projects in the burgeoning esports sphere, sparked by the success of its immensely popular #NotTheGP series during the lockdowns of 2020. The ever-expanding Veloce Esports ecosystem yields substantial monthly viewership figures in excess of 230 million across its various channels.
Codemasters is a world-leading video games developer specialising in the racing genre. Its portfolio includes DiRT, Project CARS, GRID, and the official series of F1® video games. The VERSUS ULTRA Series will feature an innovative event format with different stages of competition taking place across several Codemasters titles.
Some of the best-known global esports teams will be taking part, comprising world famous streamers, pro gamers, and more, with squads competing for the inaugural VERSUS ULTRA Cup.
The first team to throw its hat into the ring is Quadrant, F1 star Lando Norris' ever-popular esports squad.
With the likes of F1 YouTube star Aarav Amin (Aarava), leading virtual racer Steve Alvarez Brown (Super GT), Maria Bish (RiaBish) and Niran Yesufu (FNG) on the books, Quadrant will undoubtedly be running at the sharp end during the inaugural season.
More information on the event format, team announcements and the VERSUS ULTRA CUP will be revealed in due course, with racing set to get underway in 2022.
Rupert Svendsen-Cook, CEO, Veloce Esports, commented: 
"We're delighted and feel very privileged to be partnering with such an established player in the industry as Codemasters, to launch what we know will be the best racing esports league in the world. We have worked closely with Codemasters for some time, as a large part of our media network features their titles, so it made a huge amount of sense to work together on this project.
"For us, the key focus is on entertainment for the gaming community and offering an original and engaging format that breaks the mould of the traditional racing esports leagues currently available. We're incredibly excited to share further details regarding who and what is to come as we prepare to launch in 2022."
Toby Evan-Jones, Head of Business Development, commented: 
"The VERSUS Ultra Series is an exciting new format which creates both action-packed content and the opportunity for our players to compete with their heroes from the real and virtual racing worlds. Codemasters' expertise in delivering world-leading racing titles makes us the perfect partner for Veloce. We hope players of all levels will come together to create a fun competition which redefines the competitive gaming landscape with an innovative and inclusive format."