Epic Esports Events and the Russian Esports Federation will hold Dota 2 Champions League tournaments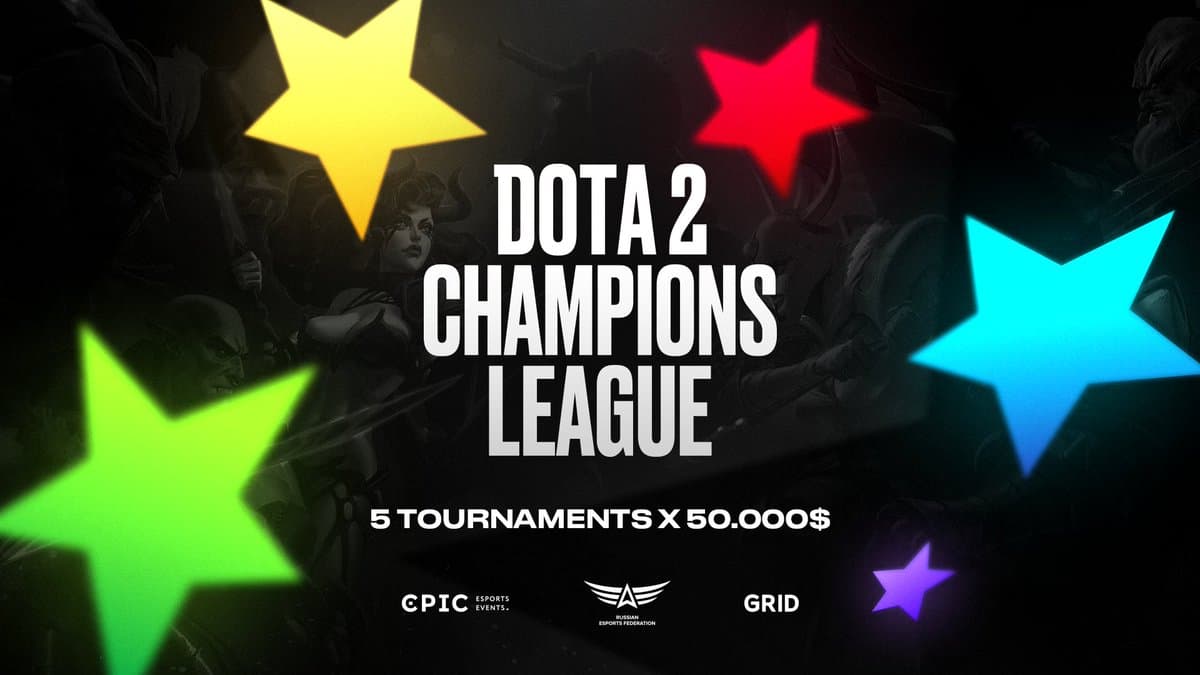 Reading Time:
< 1
minute
Epic Esports Events tournament operator with Russian Esports Federation support will hold a series of Dota 2 Champions League tournaments. 5 championships will be organized with a total prize pool of $250,000. The Russian-language tournament broadcast will be conducted by RuHub Studio, English broadcasts will be organized by The EsportsBible (TEBTV). Epic Esports Events has also partnered with GRID esports who will be the exclusive data partner for each event.
The first Dota 2 Champions League tournament will be held from July 19 to August 8.
In each tournament 10 teams will compete in the group stage: 9 invited teams and one open qualifiers winner. Among the confirmed participants: HellRaisers, PuckСhamp, Winstrike, Team Unique, EXTREMUM, Nemiga и Gambit. The rest of the invited teams will be announced later.
The group stage matches will be played in the Round Robin system in the bo3 format.
8 group stage participants with the highest number of points will advance to the playoff stage, where they will compete in Double Elimination bracket, in the bo3 format up to and including the semifinals. The final match will be played in the bo5 format.
Qualifier matches will be Single Elimination bo1 up to the semifinals, from then teams will play bo3. The dates of the open qualifiers will be announced soon.

Eight partners on board for BLAST Premier's return to arena events at November's Fall Final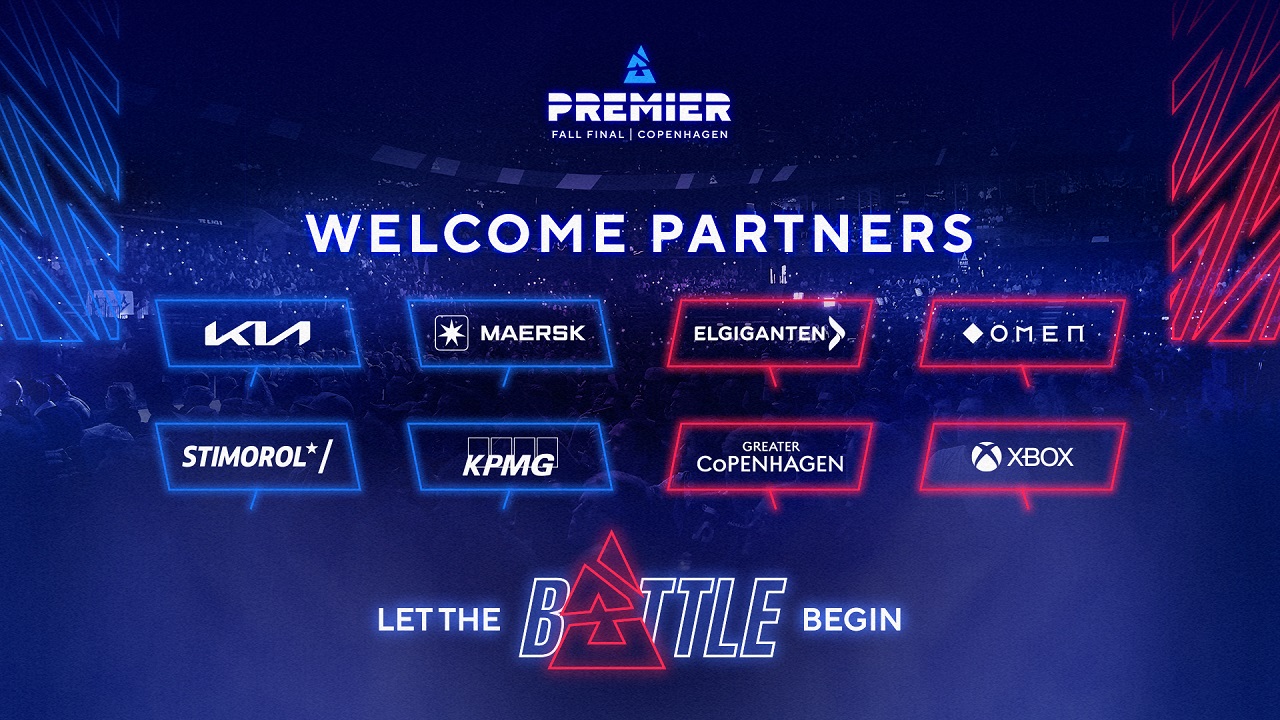 Reading Time:
2
minutes
BLAST Premier teams up with Elgiganten, Kia Denmark, A.P. Moller – Maersk, Xbox, OMEN, Stimorol, KPMG and Greater Copenhagen ahead of next month's Fall Final in Copenhagen's iconic Royal Arena
BLAST Premier has brought on board eight new partners ahead of next month's highly-anticipated Fall Final (24-28 November) – the esports tournament organiser's first LAN event in over 20 months.
Elgiganten, Kia Denmark, A.P. Moller – Maersk, Xbox, OMEN, Stimorol, KPMG and Greater Copenhagen will all team up with BLAST Premier ahead of the long-awaited return of fans and physical events at Copenhagen's iconic Royal Arena venue in late November.
The return of arena events with spectators provides a number of exciting in-person opportunities to engage and excite BLAST Premier's Counter-Strike community at the first LAN event since the London Spring Series in February 2020.
Kia Denmark, A.P. Moller – Maersk and Xbox team up with BLAST Premier for the first time, with the three brands making their first move into Counter-Strike, while the remaining line-up of partners have a strong history with the Copenhagen-based event.
Greater Copenhagen and BLAST Premier worked together to create Counter-Strike's first ever live in-game prediction tool for last year's Fall Final and will be sponsoring their first BLAST Premier event next month.
KPMG, OMEN and Stimorol will be partnering with BLAST for a third event – following last year's online Fall Final and the 2019 Pro Series in Royal Arena. November's tournament will be Elgiganten's second event after the 2019 Pro Series.
All partners will be activating at BLAST Premier's eagerly-anticipated return to LAN events at November's Fall Final – via a number of fan engagement initiatives, giveaways and designated spaces at the venue to activate around on top of digital branding that will reach BLAST's global audience watching from home.
The eight brands will join current partners, Betway, CS.MONEY, EPOS, SteelSeries and L33T Gaming – taking BLAST Premier's portfolio of partners for the Fall Final to 13 in total.
Oliver Clarke, Head of Brand Partnerships for BLAST, said: "We are thrilled to be welcoming a great, diverse line-up of partners for the BLAST Premier Fall Final in Copenhagen – one of Counter-Strike's most eagerly-anticipated events of the year. We look forward to creating new activations and content together while capturing the huge fan excitement around BLAST's return to LAN events and the iconic Royal Arena in November. The return of fans and physical events means we can provide our partners with further value and opportunities to engage and interact with the audience in-person."
The Fall Final is BLAST Premier's sixth event of the 2021 season and will see eight of world's best CS:GO teams fighting it out for $425,000 in prize money along with a place in December's World Final.
Full list of partners for the BLAST Premier Fall Final: Betway, CS Money, EPOS, SteelSeries, L33T Gaming, Elgiganten, Kia Denmark, A.P. Moller – Maersk, OMEN, Stimorol, Xbox, KPMG and Greater Copenhagen.
Trinity Gaming forays into South India, set to create influencer marketing roadmap for talents of Blind Esports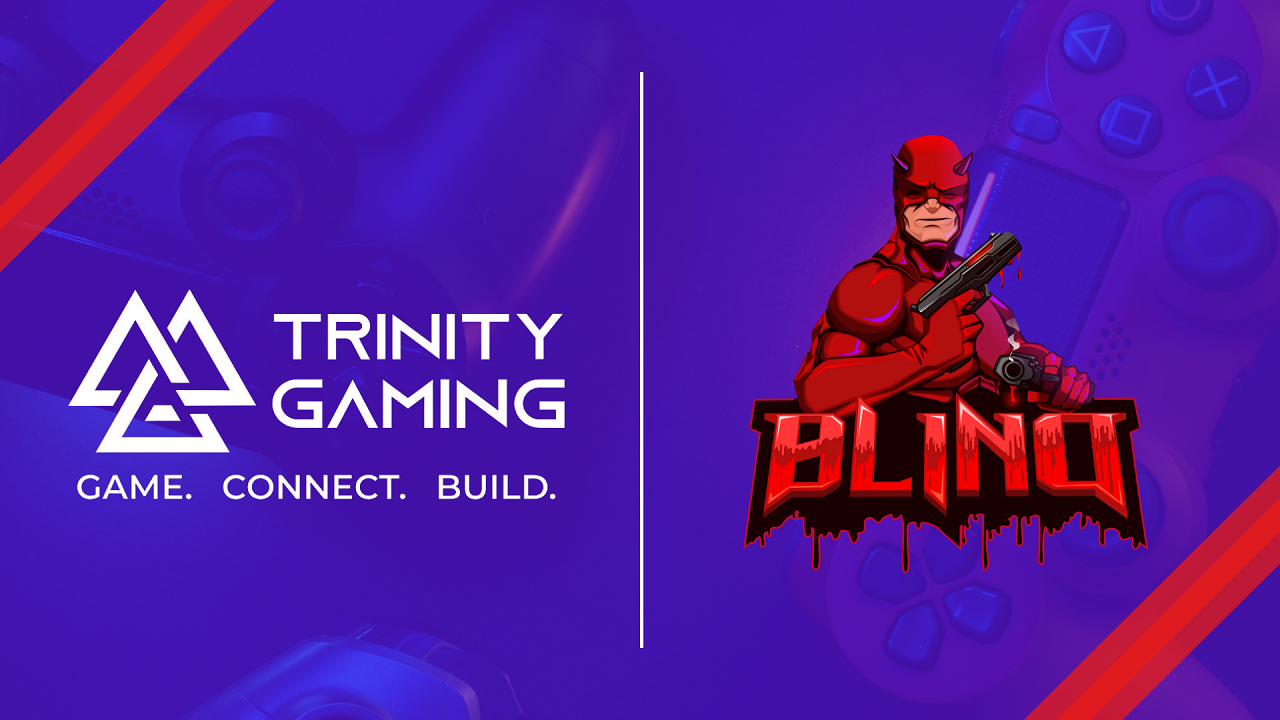 Reading Time:
2
minutes
Trinity Gaming—India's top gaming talent management company, has strengthened its influencer's management portfolio by signing Blind Esports, which are known to have the best esports rosters and content creators on board in the southern part of the country.
With an aim to provide best talent management services to the dynamic professional players of the team, the partnership will create opportunities to connect them with brands and support them in monetising their craft.
Commenting on the partnership, Abhishek Aggarwal, Co-Founder & CEO of Trinity Gaming, said: "We have always strived to provide best of services to our content creators and helped them financially to stabilise their career in gaming. We are extremely delighted to have professional players of Blind Esports on board as it will open more opportunities not only for the esports team but also for Trinity Gaming as we will be able to explore deeper bonds in the southern part of India as an agency."
Blind Esports have emerged champions in some of the biggest esports tournaments including BGMI titles in Thug Invitational, Nimo TV Cup, KPL Season 3 and were the finalists in PMCO Fall Split 2019 and, Free Fire titles in FFCO 2021 and Booyah Summer League 2021. The team also finished fourth in the India Cup Open in Call of Duty Mobile.
Trinity Gaming will help Blind Esports creators to not only grow but also provide them with graphic assistance, PR, educate them about social media presence, outreach and engagement and how to benefit from all such activities both monetarily as well as establishing themselves in the gaming industry. The agency will also educate the talents to develop best content for audiences, facilitate brand deals for the influencers, and get notable attention for both brand and influencers.
"We have always been aiming to partner with an esports talent management sector to provide better opportunities to our players and we are delighted that Trinity Gaming would be helping us in carrying forward that vision for our team. We aim to create a national footprint for ourselves and our players and creators," said the owner of Blind Esports Arjun Suresh, who is popularly known as 'Blind Satan'.
G2 Esports and Ralph Lauren to Host Pink Pony Charity Stream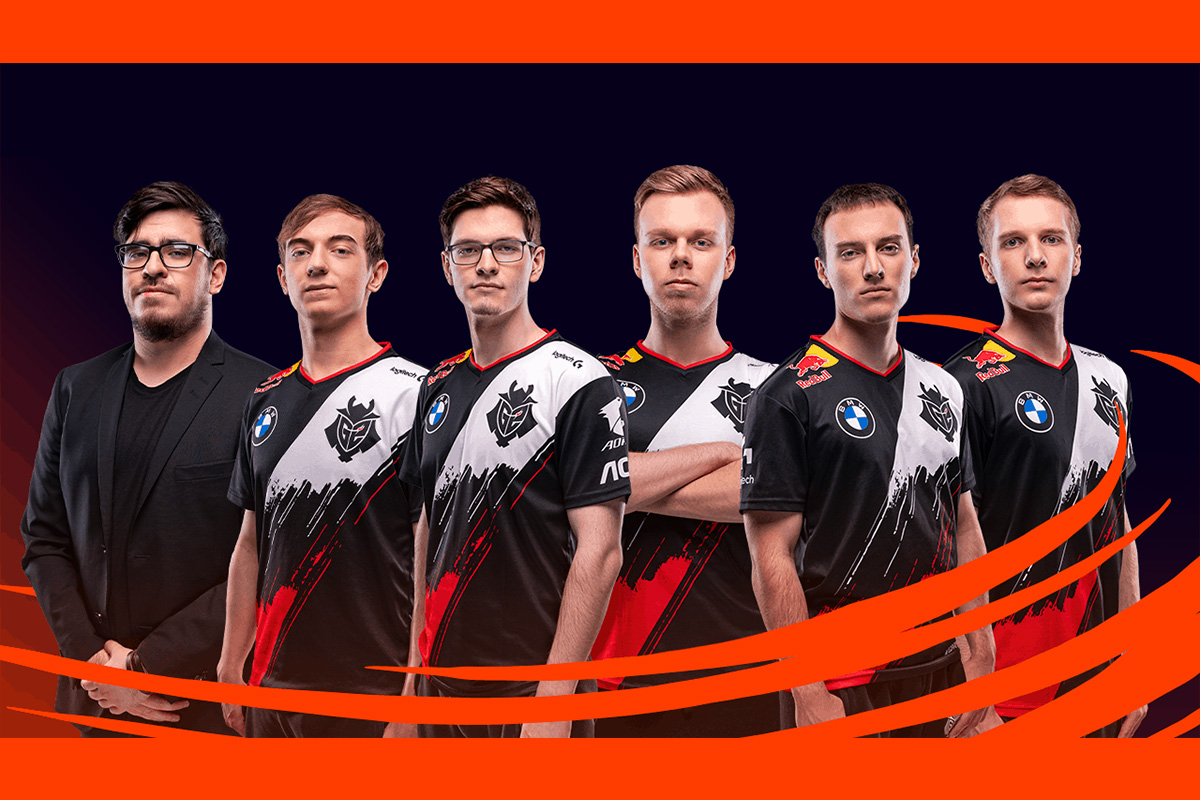 Reading Time:
< 1
minute
G2 Esports and luxury fashion brand Ralph Lauren will be hosting a three-hour charity stream on October 27 to raise funds for the global fight against cancer.
For more than 20 years, Ralph Lauren Corporation has been committed to reducing disparities in cancer care and leading the fight to find a cure, through the Company's global philanthropic programme Pink Pony.
The three-hour live event, broadcasted from LVL World of Gaming studio in Berlin and streamed live on Twitch, will feature some of G2's most-watched players competing in a series of challenges, plus live music and more. The funds raised will be donated to The Royal Marsden Cancer Charity, which raises money to support The Royal Marsden, the largest and most comprehensive cancer centre in Europe.
Marcin 'Jankos' Jankowski, G2 player comments: "I'm excited to be a part of the Pink Pony charity stream – It's going to be a great event.  Not only do I get to play with other G2 members, but we're also doing it for an amazing and important cause. I hope everyone will tune in and donate!"
The G2 Esports and Ralph Lauren Pink Pony streamathon will be available to watch live on Twitch, Wednesday, October 27 from 6 pm GMT.