Better Collective reports record revenue; strong growth in US business and media partnerships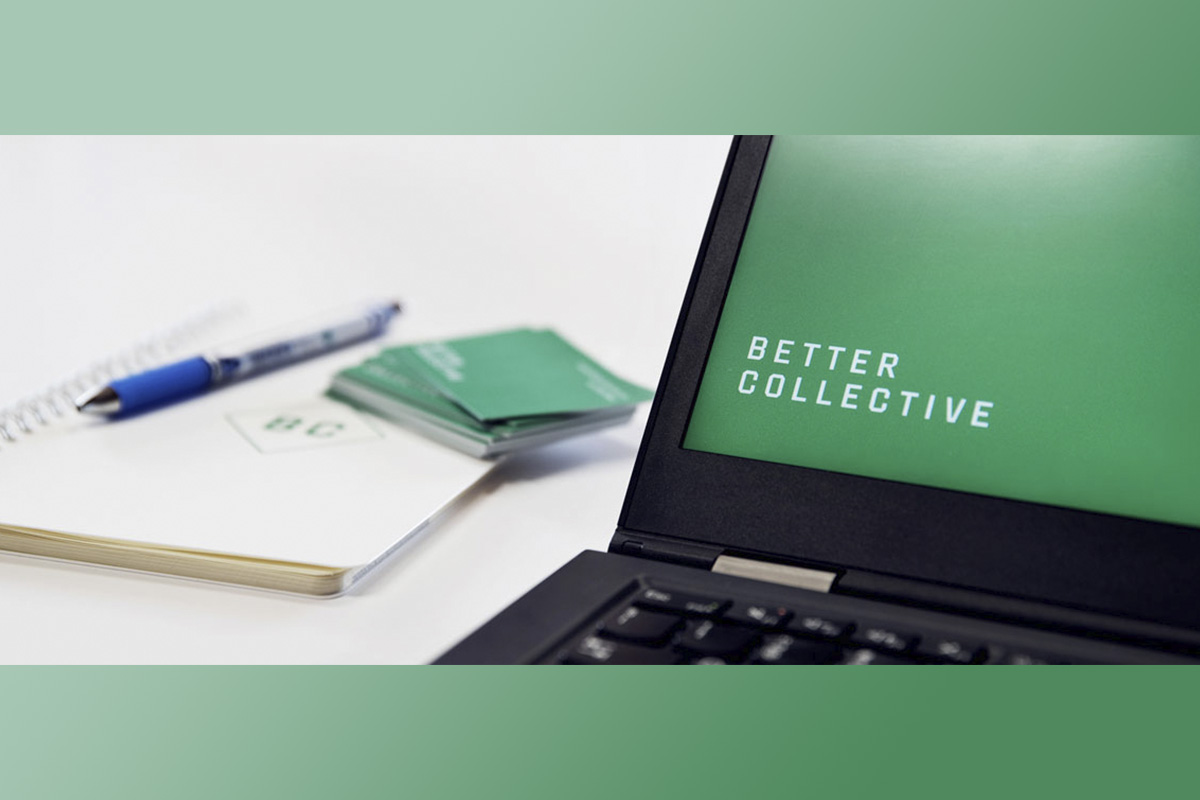 Reading Time:
3
minutes
Interim report January 1 – June 30, 2021
Highlights second quarter 2021
Q2 Group revenue grew by 162% to 40,009 tEUR (Q2 2020: 15,253 tEUR). Organic revenue growth was 47%.
The US business performed strongly, even before inclusion of Action Network, by recording NDC performance and revenue on par with a strong Q1 2021, despite Q2 being low season.
Q2 Group EBITDA before special items increased 90% to 12,662 tEUR (Q2 2020: 6,672 tEUR). The EBITDA-margin before special items was 32% (Publishing segment 43% and Paid Media segment 11%).
Special items include cost related to the acquisition of Action Network of 5.3 mEUR.
Cash Flow from operations before special items was 11,069 tEUR (Q2 2020: 10,363 tEUR), an increase of 7%. The cash conversion was 93% following a 121% conversion rate in Q1. End of Q2, capital reserves stood at 69 mEUR including cash of 40 mEUR and unused bank credit facilities of 29 mEUR.
New Depositing Customers (NDCs) were 197,000 in the quarter with an implied growth of 179%, establishing a new quarterly record.
Media partnerships saw breakthrough performance delivering more than 38,000 NDCs. Three new media partnerships were signed.
Earn-out payments of 1.2 mEUR in cash and 0.9 mEUR in shares were made in relation to the 2020-acquisition of HLTV and its achievement of pre-agreed financial performance.
At the AGM, Therese Hillman, CEO of NOD and former Group CEO of NetEnt, was elected to the board of directors.
Better Collective acquired leading US sports betting media platform, Action Network, for 196 mEUR (240 mUSD), gaining market leadership within sports betting media in the US.
Better Collective resolved on a directed share issue of 6.9 million shares, raising proceeds of 145 mEUR to maintain financial flexibility.
For the fourth consecutive year, Better Collective topped the prestigious EGR Global's Power Affiliates 2021 ranking.
Financial highlights first six months 2021
In the first half of 2021, revenue grew by 118% to 78,845 tEUR (YTD 2020: 36,174 tEUR).
In the first half of 2021, EBITDA before special items increased 64% to 25,855 tEUR (YTD 2020: 15,718 tEUR). The EBITDA-margin before special items was 33%.
Cash Flow from operations before special items was 27,171 tEUR (YTD 2020: 19,814 tEUR), an increase of 37%. The cash conversion rate before special items was 107%. At the end of Q2 2021, cash and unused credit facilities amounted to 69 mEUR.
New Depositing Customers (NDCs) exceeded 371,000 in the first half year (growth of 99%).
Significant events after the closure of the period
July revenue reached 12.4 mEUR, more than double of July 2020, with an organic growth of 13%. July 2021 revenue was negatively impacted by an extraordinarily low sports win margin, especially in connection with the finalisation of EURO2020. This should be seen in the light of a comparison month of July 2020, which was positively impacted by the rescheduling of sports events due to COVID-19 and an above average sports win margin.
Financial targets
The full-year financial targets remain unchanged.
Jesper Søgaard, Co-founder & CEO of Better Collective, commented:
"Q2 marks yet a record quarter in terms of revenue and NDCs delivered to our partners. At the same time, we continue to record strong profitability and cash flows. The strong performance is especially driven by the US business, and by our media partnerships that saw breakthrough performance during Q2. The peak of the quarter was the closing of our largest acquisition to date, Action Network, which is a game changer and consolidates our leading sports betting media position in the US"
Conference call
A telephone conference will be held at 10.00 a.m. CET today by CEO Jesper Søgaard and CFO Flemming Pedersen. The presentation will simultaneously be webcasted, and both the telephone conference and the webcast offer an opportunity to ask questions.

Dutch Regulator KSA Takes Action Against 15 Affiliate Websites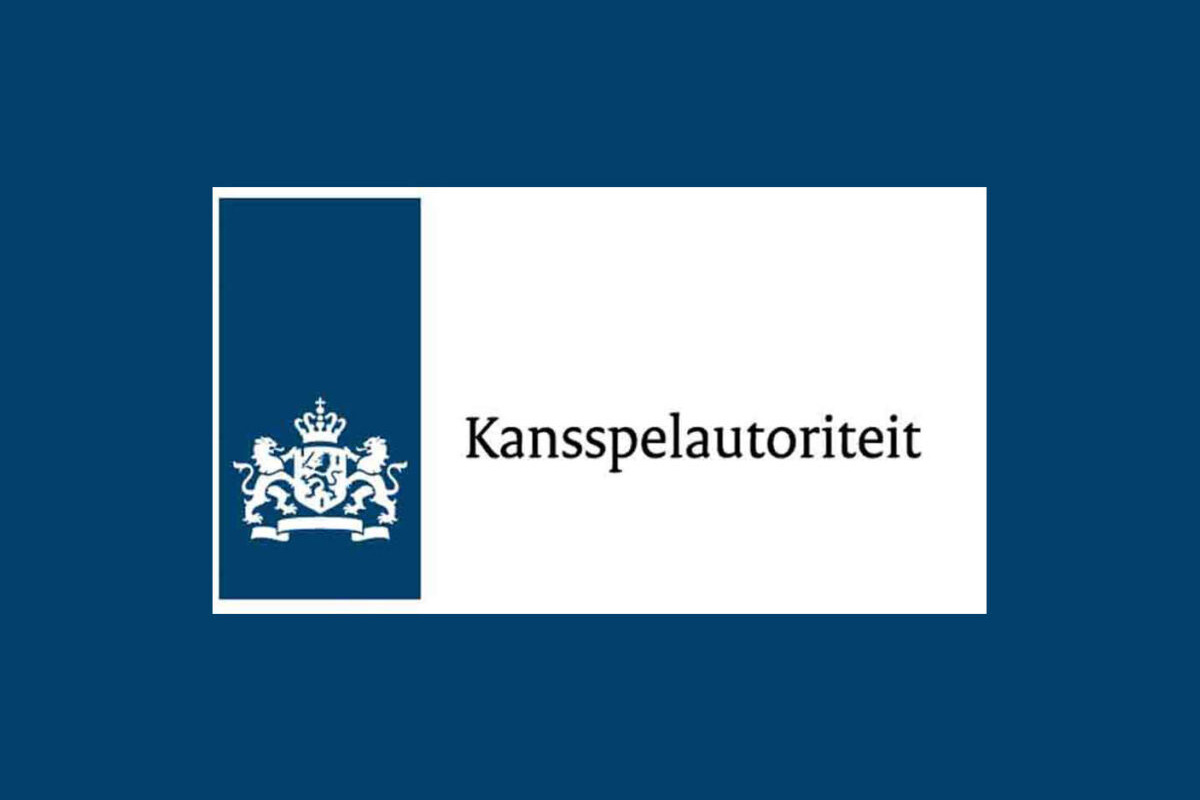 Reading Time:
< 1
minute
Dutch gambling regulator Kansspelautoriteit (KSA) has taken action against 15 affiliate websites it said were advertising illegal online games of chance to players in the country.
From a total of 22 investigations, the regulator identified 15 websites that had breached the Dutch Gambling Act and were as such deemed to have broken national law.
KSA did not disclose the identity of any of the affiliates or the sites they were promoting, but it did state that 13 of the affiliates could be subject to a penalty, depending on what action they take in response to the KSA warning. The other two sites remain under investigation.
In some cases, the KSA said that the affiliate immediately stopped advertising for unlicensed providers, while other affiliates switched to advertising for licensed operators.
At the first instance, KSA issues cease-and-desist orders to affiliates, after which it carries out re-inspections to monitor activity. If the website does not halt illegal activities, then KSA can issue a financial penalty.
"Offering games of chance without a license is prohibited; the same applies to advertising games of chance that are not licensed. With affiliate marketing, sites receive money when they click through to the online game of chance and the KSA periodically conducts research into these advertisers," KSA said.
PartnerMatrix and SlotsCalendar sign partnership to raise security awareness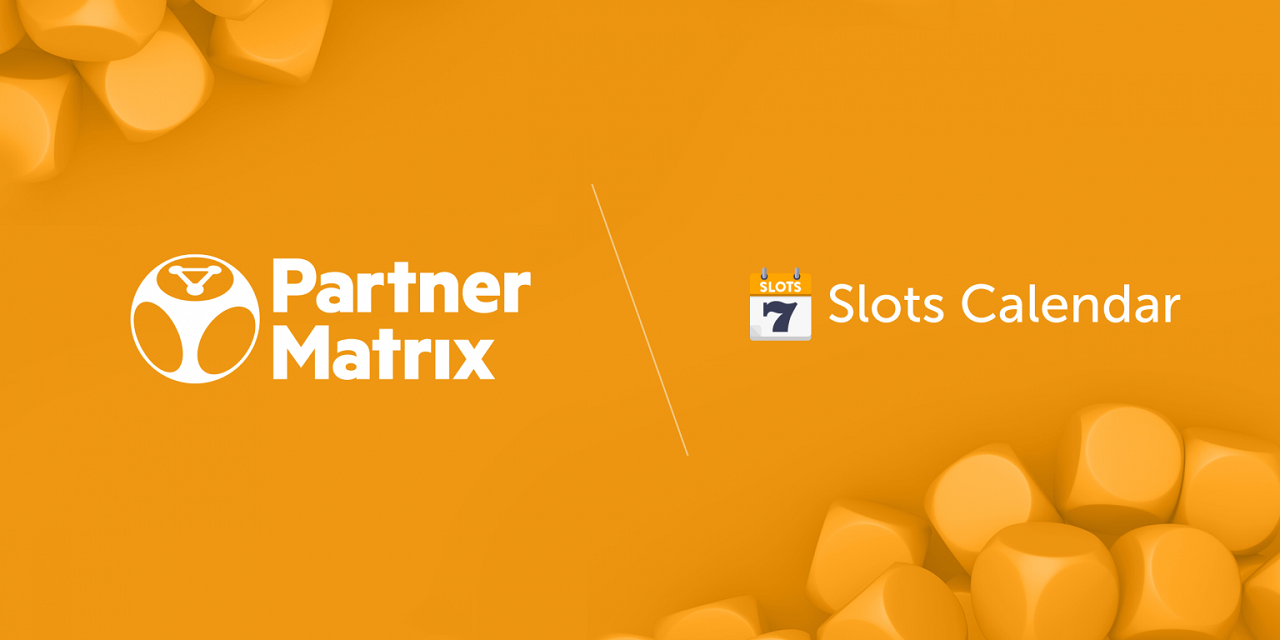 Reading Time:
2
minutes
Affiliate marketing software provider, PartnerMatrix, and SlotsCalendar, the IMDb of online slots, have just signed a partnership, raising awareness about the tools operators and affiliates can use to create a more secure environment.
PartnerMatrix and SlotsCalendar will launch various marketing initiatives, covering topics such as security in affiliate marketing, player orientation in affiliate marketing, the latest tools and techniques in enlarging affiliate presence, and more. The partnership will allow both teams to initiate marketing campaigns, reach new audiences and promote affiliate solutions.
Levon Nikoghosyan, CEO of PartnerMatrix, says: "This partnership holds great importance because it allows us to raise awareness of important topics. We remember how SlotsCalendar entered the market a few years ago and seeing the company reaching such high ranks in affiliate marketing is very motivating. The SlotsCalendar team continues putting tremendous efforts into creating a robust network of iGaming enthusiasts and business representatives, and thanks to this, they have a bright future ahead of them.
"However, SlotsCalendar doesn't hold interest only for players- many big casino operators and B2B companies are very interested in appearing in the SlotsCalendar's directories. For PartnerMatrix, this is an excellent chance to create a dialogue within a quality audience and promote our tools and solutions to a bigger audience."
Viorel Stan, CEO of SlotsCalendar, comments: "The lack of active dialogue on specific topics has led to the vulnerability of some niches. We deal with numerous risks daily, and as soon as we figure out how to deal with some challenges and get used to them, other issues appear. Our partnership with PartnerMatrix will create a more dynamic platform for solving problems related to security, payments, transparency in doing business.
"We will continue to raise important topics and share the experiences of both of our companies. I am sure that our cooperation will bear fruit not only for both of our companies but also for many other industry players."
Mr Gamble and PartnerMatrix join forces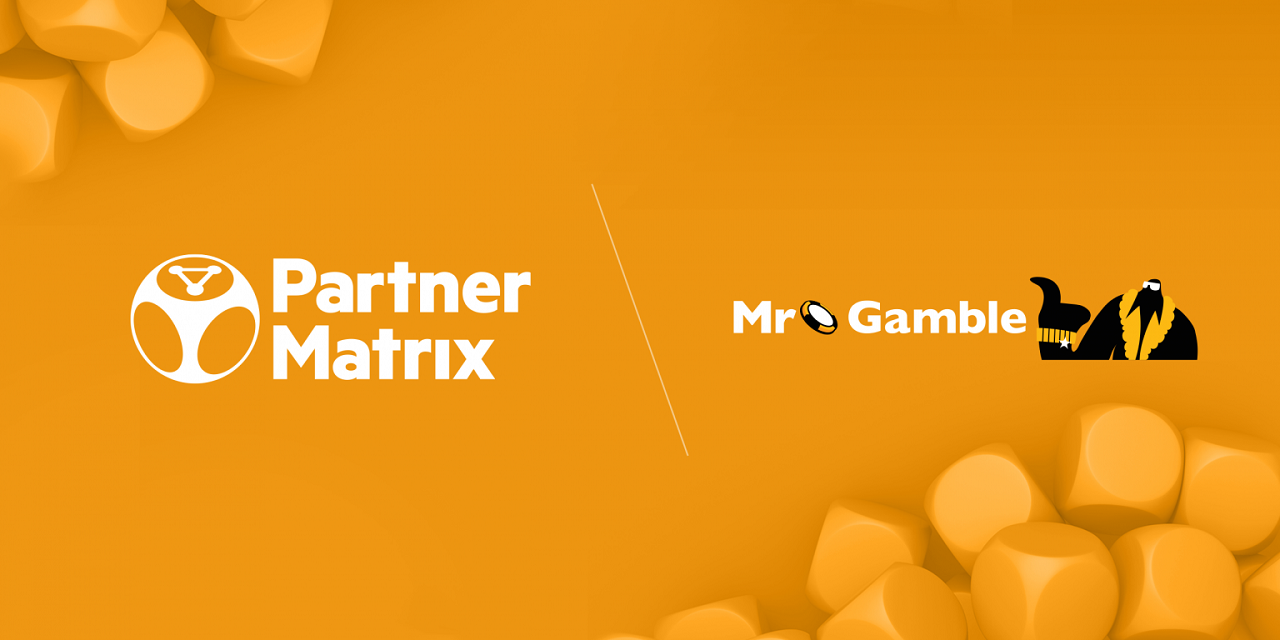 Reading Time:
2
minutes
Market leading affiliate and EveryMatrix's affiliate solution provider will work together to identify, highlight and overcome issues between affiliates and their operator partners
 Mr Gamble, the leading online casino and sportsbook comparison site operated by CashMagnet Limited, has entered into a breakthrough media partnership with PartnerMatrix that will foster closer collaboration between the two businesses.
Under the deal, Mr Gamble will add all of PartnerMatrix's casino brands to its site and then prioritise the upload of any new brands moving forwards. Today, Mr Gamble has more than 27 PartnerMatrix casinos and a total of 930 casinos listed on its site with new brands added each week.
Mr Gamble and PartnerMatrix – the affiliate solution of tier one B2B provider EveryMatrix – will also work together to identify, highlight and overcome issues that can arise between affiliates and their operator partners, and drive awareness of these across the wider industry.
This includes concerns around security and transparency and in particular relating to the platforms and back offices that affiliates use to track clicks, FTDs and revenues. PartnerMatrix has developed an Anti-Fraud Intelligence tool to assist with this.
Mr Gamble and PartnerMatrix will also discuss these issues and challenges across a series of articles that will be posted on the PartnerMatrix website and published across the B2B iGaming media.
Silver Portugov, Chief Business Officer at Mr Gamble, said: "A major factor in the success of an online casino affiliate is the brands that they recommend to their players – they must be reputable and offer an unrivalled experience and that is certainly the case when it comes to PartnerMatrix.
"But we wanted to take our relationship to the next level by identifying some of the issues encountered between affiliates and operators and then work together on how they can be overcome. Of course, we wish to share these learnings with the wider industry."
Levon Nikoghosyan, CEO of PartnerMatrix, added: "Mr Gamble is one of our top affiliate partners so we wanted to strengthen this relationship for the benefit of both businesses as well as the online casino brands that use our solution.
"We are also looking forward to working closely with the Mr Gamble team when it comes to tackling issues around security and transparency, as well as other emerging trends, and to bring these topics to the attention of a much wider audience."