Gioteck Launches 'A Tree For A Tweet' Reforestation Campaign During This Year's Gamescom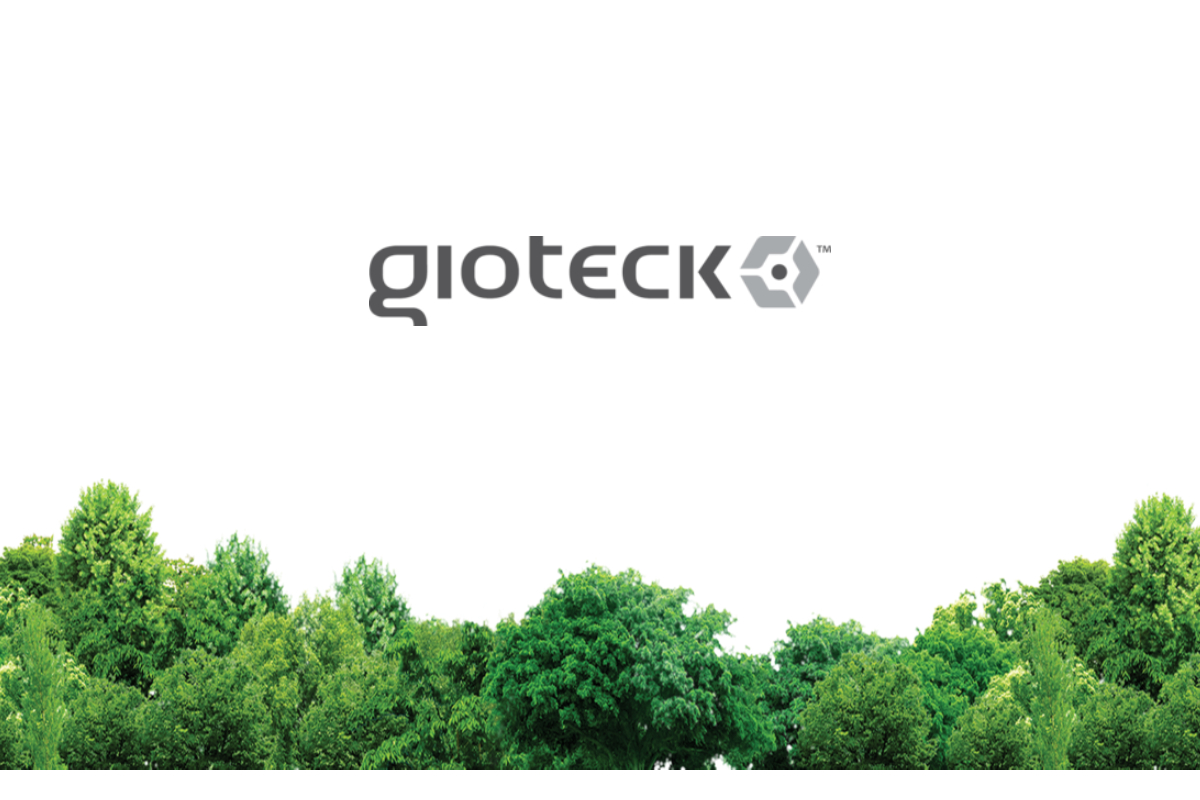 Reading Time:
< 1
minute
Gioteck, one of the leading gaming accessory brands, proudly announces the launch of its 'A Tree For A Tweet' campaign, an initiative to shine a light on the positive aspects gaming can have in the world, and a call to arms to games journalists across the UK.
Running for the duration of Gamescom 2021 (25th – 27th August), Gioteck will plant a tree in the name of any journalist who includes #GioteckTree in any Twitter post about this year's show. Journalists can include the hashtag as many times as they like and receive a tree for every original Gamescom-related tweet they post, so long as they simply include #GioteckTree somewhere in their post.
Matthew Lamprell, Gioteck's Managing Director, said "Not only do us gamers and games journalists have the coolest jobs on the planet, but we can often be a force for tremendous good too. For example, Gioteck is committed to the environment and is already redesigning its own packaging to be made from 95%+ recycled material and fully recyclable.
"Sure, we know 'A Tree for a Tweet' is a PR stunt, we know games journalists aren't daft, but we wanted to see just how many trees an event like Gamescom can plant. To know that at the end of the month we could all collectively have planted a forest somewhere in the world is a great feeling. I can't wait to see whether our little experiment pays off! As our company slogan says – Come Get Some! (in this case, we mean trees)."
To take part, all you need to do is include #GioteckTree in your Gamescom posts – Gioteck will do the rest.
*Of course there's a little bit of small print! Original tweets only, not retweets. UK media only.

Nintendo DS ranked as the top console gamers most want to see make a modernised comeback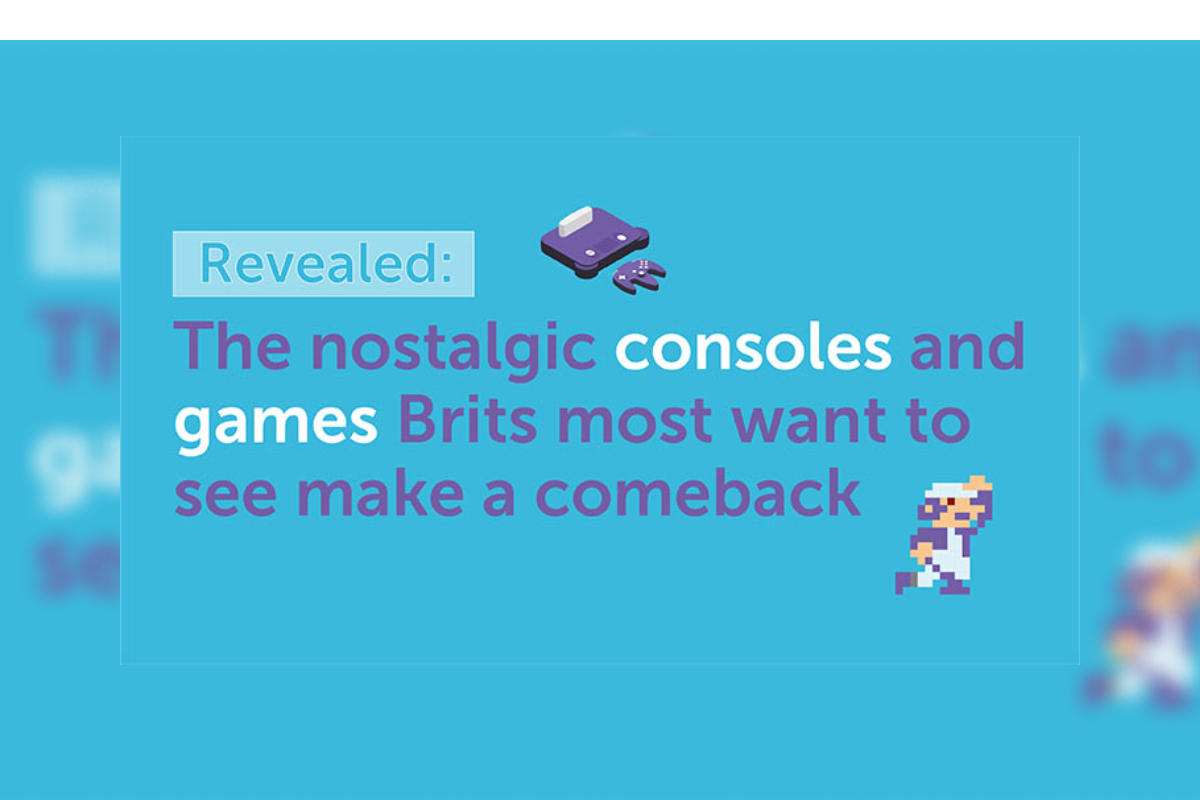 Reading Time:
2
minutes
A new study by Hyperoptic delves into gaming nostalgia, revealing the retro consoles gamers most want to see make a comeback
Almost two-thirds (61%) of gamers want the Nintendo DS to return, making it the most sought-after console, followed by the PlayStation 1 (60.6%) and 2 (57.9%)
The study also taps into the most in-demand retro games, with the 1991 version of Sonic the Hedgehog taking the top spot (38%)
Over the last year or two we've seen new consoles and games launch such as the Nintendo Switch OLED, PS5, and Pokémon Diamond and Pearl. But with search interest for 'retro gaming' on the up, it seems many are currently looking for a hit of gaming nostalgia.
Hyperfast broadband provider, Hyperoptic has delved into the world of gaming nostalgia, to uncover the most sought-after consoles and games that players would most like to see make a comeback, or be modernised. Not only that, but the study also unveils just how much money players would spend to get their hands on the consoles.
Based on the percentage of gamers that most want the console to make a comeback or be modernised, the top 10 desired consoles and how much gamers would be willing to pay are:
| | | |
| --- | --- | --- |
| Console | % of gamers that want the console to make a comeback/be modernised | The average price gamers are willing to pay |
| Nintendo DS | 61.0% | 177.21€ |
| PlayStation 1 | 60.6% | 187.01€ |
| PlayStation 2 | 57.9% | 196.84€ |
| SEGA mega drive | 57.0% | 172.07€ |
| Nintendo Game Boy | 56.8% | 165.85€ |
| The Commodore 64 Games System | 53.5% | 191.28€ |
| Nintendo 64 | 53.0% | 180.85€ |
| Nintendo Game Boy Colour | 52.3% | 181.70€ |
| Super Nintendo Entertainment System (SNES) | 51.8% | 188.72€ |
| Nintendo Game Boy Advance SP | 51.2% | 191.05€ |
Nintendo consoles are leading the way, with six consoles making up the top 10. Taking the top spot is the DS. Released globally between 2004 and 2005, gamers would be willing to spend over 177€ to purchase the handheld console. The PlayStation 1 and 2 make up the top three.
However, considering the consoles that didn't make the top 10 most desired list, it seems gamers would be willing to spend the most money, overall, on the Xbox One console – 236.45€ to be precise. Over two-fifths (44%) chose this as one of the consoles they'd want to see make a comeback/be modernised, making it the 20th most desired console.
Now we know the most sought-after consoles, looking at the nostalgic games gamers would most love to see make a comeback or be modernised, without further ado, the top 10 gems are:
| | |
| --- | --- |
| Game | % of gamers that would love to see the game make a comeback/be modernised |
| Sonic the Hedgehog (1991) | 38.0% |
| Super Mario Kart 64 (1997) | 33.4% |
| Space Invaders (1978) | 28.3% |
| Tetris (1984) | 25.8% |
| Super Mario Bros (1985) | 25.3% |
| Sonic the Hedgehog 2 (1992) | 24.3% |
| Donkey Kong (1981) | 21.4% |
| Crash Bandicoot (1996) | 20.3% |
| Tekken (1990) | 13.0% |
| The Legend of Zelda (1986) | 12.8% |
1991's Sonic the Hedgehog claims the top spot, with almost two-fifths (38%) of gamers opting for the game. Other classics on the list include Taito's 1978 Space Invaders, and Tetris, a game focused on finding the best way to arrange coloured blocks – who would've thought this would still be as popular today? Nintendo's 1981 arcade hit, Donkey Kong, is also another classic game that over one in five (21%) players want to see modernised. We can only dream…
For more information on the top consoles and games, head across to: https://hyperoptic.com/blog/the-most-sought-after-nostalgic-consoles-and-games-revealed/
Microgravity to host MGL Free Fire Battle Royale this December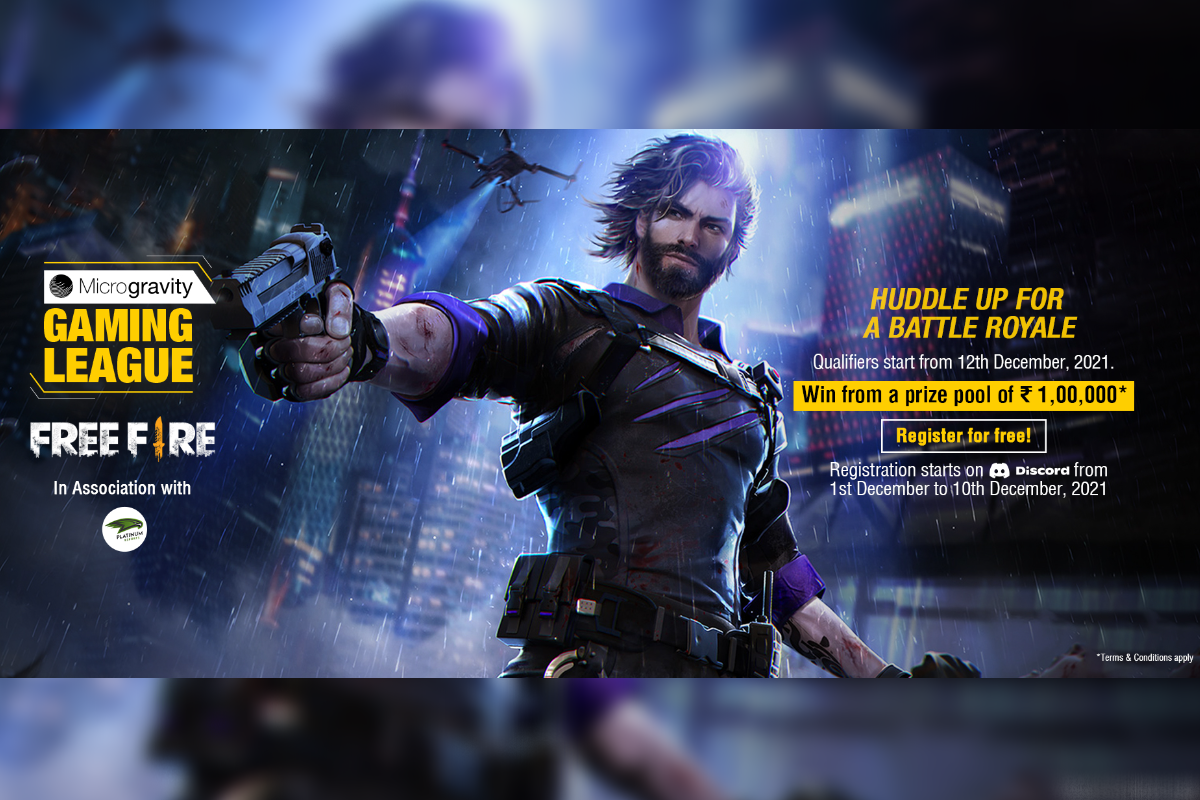 Reading Time:
2
minutes
Microgravity Ventures Private Limited, a facilitator of world-class gaming hubs and e-sports tournaments in India, today announced the 5th edition of Microgravity Gaming League (MGL) – Free Fire Battle Royale. The company will be hosting this e-sports tournament in partnership with Platinum eSports between 11th and 22nd December. The format of the tournament will be qualifier and invitation based, spread out in 5 phases – qualifiers, phase 1, phase 2, semi-finals and grand finals. Microgravity has announced a total prize pool of Rs. 1 Lakh for the top three teams and exciting gaming vouchers redeemable at their world-class gaming facility in Gurugram for top 5 viewers of the live broadcast. Teams can register from 1st till 10th December and participate in this competitive all-India tournament.
Speaking about the announcement, Mr. Rahul Bhattacharya, Co-Founder and MD, Microgravity said, "We are thrilled to have partnered with Platinum eSports for the 5th edition of MGL  – a Free Fire tournament. This year, we have witnessed immense enthusiasm and curiosity among Indian games for e-sports tournaments. We strongly believe that MGL Free Fire will be a great success and will serve as a platform for gaming enthusiasts to hone their skills. Through these tournaments, we aim to support and promote gamers in India who are exceptionally talented and need support to further enhance their skills. We are also planning to host several such tournaments with new titles going forward that will help players become more polished in their skills."
A total of 1000 teams can participate in this tournament with 4 players per team along with one substitute. The qualifiers stage will be held in the 'Bermuda' map in two phases with 100 groups participating in phase 1 and 30 groups participating in phase 2. Each group will have 10 teams taking part in the tournament. Top 3 teams from Phase 1 and Top 4 teams from Phase 2 of the qualifiers stage will take part in the quarter finals match. A total of 120 teams can take part in the quarter finals match spread in 12 groups of 10/11 players taking part in each group. Top 4 teams will be shortlisted based on the best of 2 matches in 'Bermuda' and 'Purgatory' map for the semi-finals. During the semi-finals stage, 8 teams were invited to take part in this challenge and a total of 60 teams battled for the finals. Top 2 teams will qualify for finals based on the best of 4 from maps- Bermuda (2), Purgatory, Kalahari. Two additional teams will be invited to take part in the finals and will have a total of 12 teams in this stage. This stage will have only one group with 6 matches happening across maps – Bermuda, Purgatory and Kalahari.
This year, Microgravity has successfully organized two online gaming tournaments which gained significant traction amongst gamers. These tournaments were the MGL FIFA 21 tournament and the MGL Call of Duty: Mobile tournament.
Outplay Entertainment Announces Kitchen Makeover Update to Gordon Ramsay's Chef Blast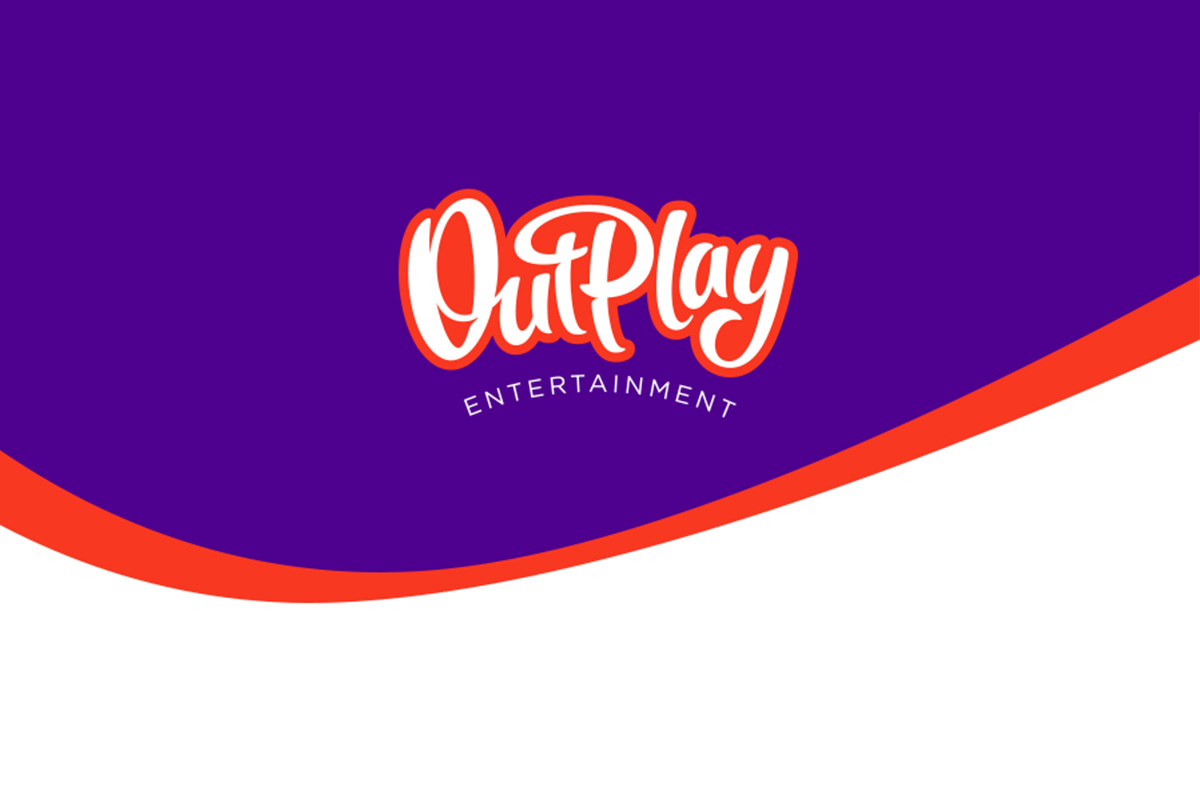 Reading Time:
2
minutes
Outplay Entertainment, the largest independent mobile game developer in the UK, has announced a new update for its culinary mobile puzzle game, Gordon Ramsay's Chef Blast. The new Kitchen Makeover feature, which is available now, allows users to customise elements of their kitchen via a new tasks and customisation system.
The new feature adds a whole new element to Gordon Ramsay's Chef Blast, with players inheriting a run-down kitchen at the outset of the game and being met with dirty counters and broken cupboards. On a mission to restore the kitchen to its former glory, players will begin as an amateur chef and be trained by Gordon Ramsay. As players complete levels in the game, they will earn cash which can be used to complete tasks that will replace and upgrade the various elements of their kitchen piece by piece and build the kitchen of their dreams.
A total of 13 different kitchen sets will be available for players to unlock, with each set featuring unique elements across 17 customisation categories, with more kitchens to be added in future updates and special events. Elements that can be updated include kitchen counters, wallpaper, utensils, cabinets and many more.
Gordon Ramsay said: "In this incredible new update to my mobile game, Gordon Ramsay's Chef Blast, my virtual counterpart helps players explore their creativity to design and customise their very own dream kitchen, while continuing to experience all of the cube matching fun and exclusive real-world recipes they've come to enjoy."
Douglas Hare, CEO of Outplay Entertainment, said: "We're delighted to announce the new Kitchen Makeover update, giving our players an entirely new gameplay experience and reward system for the first time since launching earlier this year. With limitless makeover options, the introduction of this new feature is the start of an exciting new chapter for Gordon Ramsay's Chef Blast."