One year later: YAS HEAT ESPORTS celebrates first anniversary following significant strides in just 12 months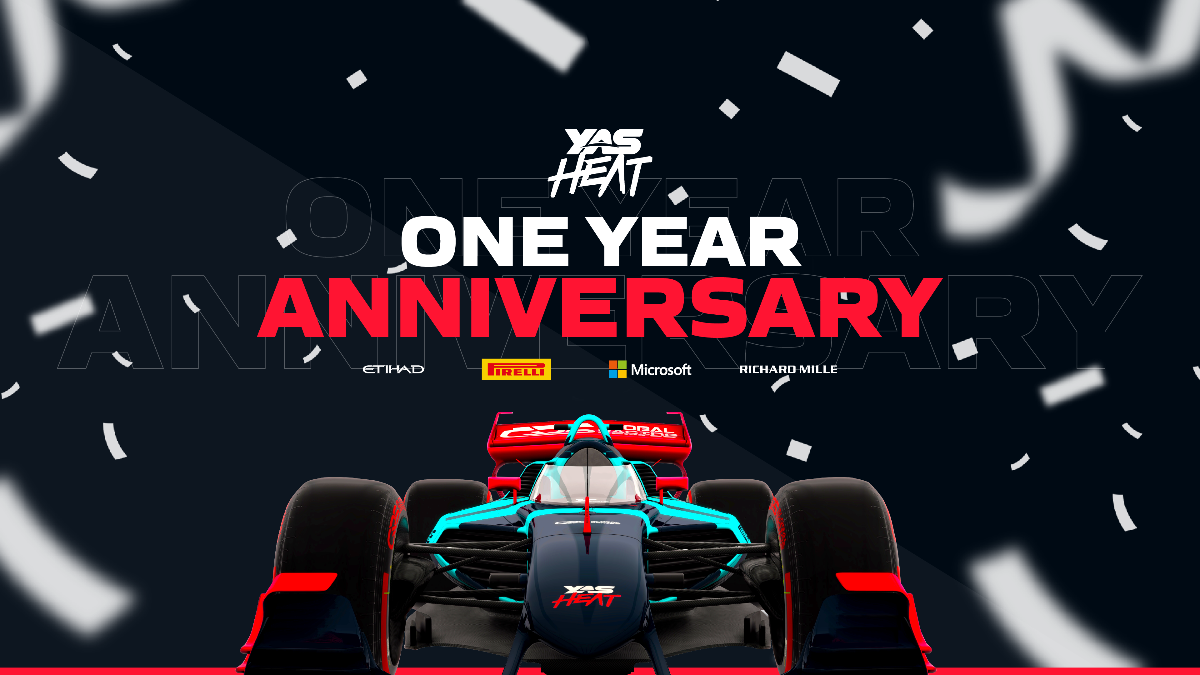 Reading Time:
2
minutes
Yas Marina Circuit-based esports squad looks back over a hugely impressive 12 months
YAS HEAT ESPORTS celebrates an important milestone this month, as August 2021 signals the first anniversary of the team's conception, when a new era for esports in the Middle East began.
One year on, and the Yas Marina Circuit-based team continues to raise eyebrows and turn heads on the global esports stage across multiple platforms and gaming titles. In just 12 short months and a total of 1168 races, YAS HEAT has achieved 786 podiums (67%), 493 victories (42%) and nine championships.
In addition, YAS HEAT has participated in some of the esports calendar's most prestigious events, including a seventh-place finish in the Virtual Olympics for Angel Inostroza and a Red Bull, Fordzilla and R8G-beating V10 R League campaign.
A number of high-profile partnerships have also emerged during this period. A collaboration with Microsoft resulted in the immensely popular Microsoft GP – featuring high-profile competitors such as Jamie Chadwick, MaximeMXM and Ramez Azzam – while Pirelli and Richard Mille also came on board with their own special edition eye-catching liveries.
The YAS HEAT Academy has also seen unprecedented success in its first year, discovering regional talent and offering aspiring virtual racers an opportunity to prove their worth at the highest level. The young hopefuls also received expert knowledge on what it takes to be a professional sports person from the academy's specialist lecturer and ex-England Rugby player Tom May.
While these achievements certainly highlight YAS HEAT as one of the world's most competitive esports teams and a force to be reckoned with, the squad shows no signs of slowing down with the Le Mans Virtual Series and many other championships on the horizon.
Saif Al-Noaimi, Team Principal, YAS HEAT said: "What YAS HEAT has achieved in just one year is nothing short of spectacular. We're going up against established teams in the esports industry and we have won 493 races and nine championships – it's just incredible.
"We're not stopping here though. We have grand plans for the next 12 months of YAS HEAT and we're going to be pushing to be better than ever, continuing our academy programme as well as entering into more and more championships – we can't wait!
"Of course, we have to mention all of our hard-working drivers, dedicated sponsors and all those behind the scenes who keep our operation running smoothly. Without them, the success we've achieved and the reputation we have built would not be possible."
IESF Held Presidential Elections During World Esports Championships Finals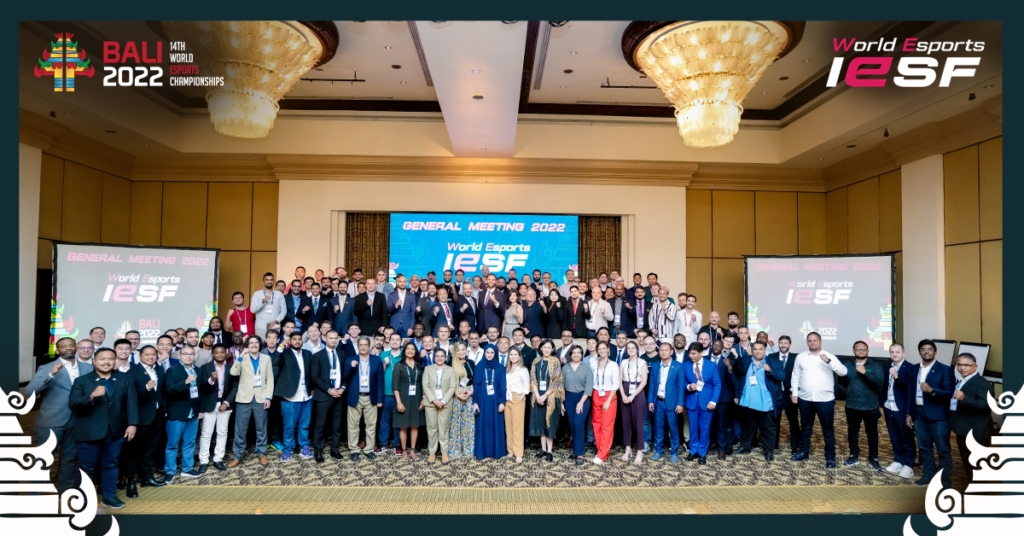 Reading Time:
< 1
minute
The International Esports Federation (IESF) held its 15th General Assembly (OGM) during the World Esports Championships Finals in Bali, Indonesia, on December 6, 2022. 126 delegates from 112 countries took part in the largest-ever IESF General Assembly.
At the OGM, the presidential and board member elections for the next three-year term were conducted today in Bali, Indonesia. Vlad Marinescu was re-elected as president with 65 votes, 0 against in a secret ballot vote and 4 abstentions,  in his favor. United Arab Emirates' candidate and board member Sheikh Sultan Bin Kalifah Al-Nahyan withdrew from his candidacy before the vote. Marinescu first stepped into the role of President in 2019 and was re-elected in December 2020.
IESF is the only international esports federation that holds democratic elections every three years. At the OGM, IESF elected and welcomed three new board members; Flip de Bruyn from Namibia, Lance Mudd from the United States, and Lukasz Klimcyzk from Poland, and re-elected for second term Tiago Fernandes from Portugal and Constantine Surkont from Russia.
President Vlad Marinescu said: "I am thrilled to be re-elected as president of IESF. My goal is to unite the whole esports family and push esports even further. I thank you for your trust, and I promise you that we can and we will create even bigger and better things in esports. I couldn't have done this without all of you, so let's continue to be united and change the world."
Mobile Global Esports subsidiary signs 6 collegiate winners of MOGO National Championships to exclusive esports professional contracts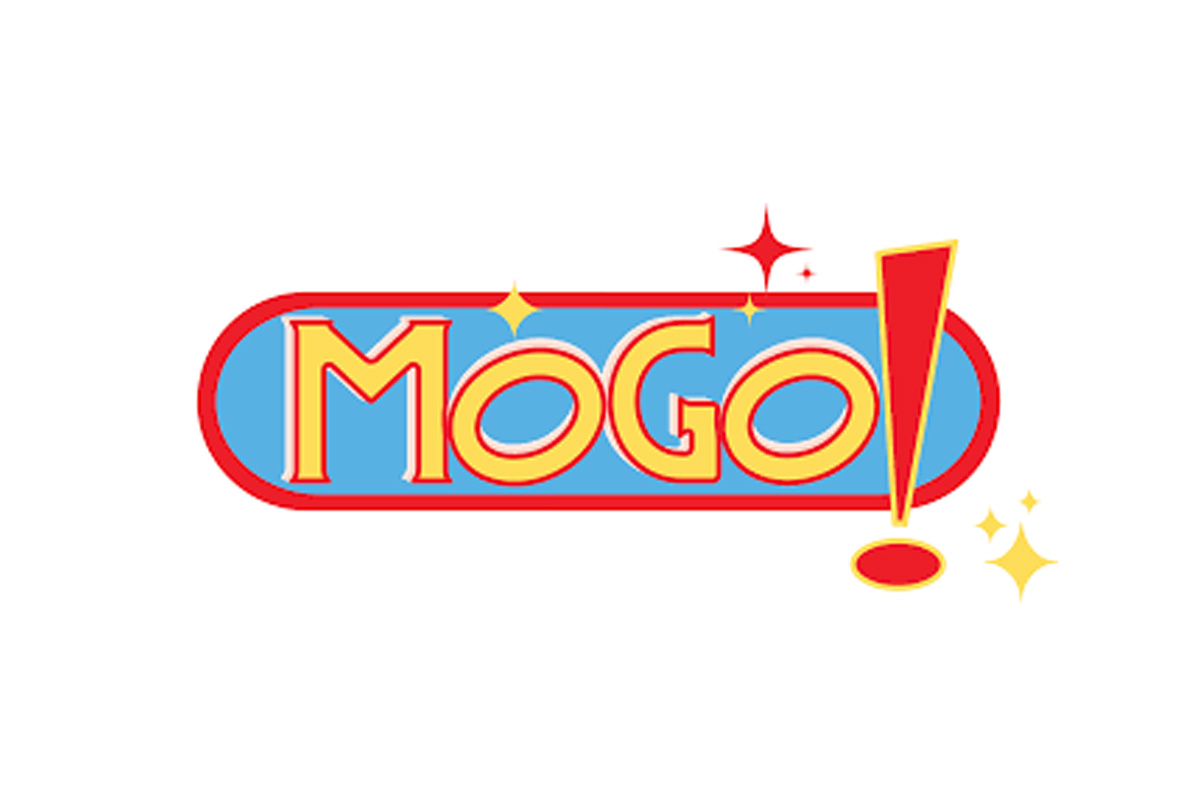 Reading Time:
2
minutes
Mobile Global Esports Inc. (MOGO) (NASDAQ: MGAM), the esports and social platform company driving collegiate esports tournaments, college teams, players streamers and platform development in India, today announced that its Indian operating subsidiary – MOGO Esports Private Ltd. – has signed the six winners of the MOGO National Championships to exclusive esports representation and tournament development contracts.
The MOGO National Championships comprised over 200 colleges and universities divided into 4 zones competing over the November 2021 to April 2022 season with the finals held at Lovely Professional University in the Punjab where the Mumbai University 'Sharks' claimed the coveted Indian national championship prize. Under the terms of their contracts, Mumbai Sharks and MOGO team members Yash Sapra, Sumukh T, Ishan Shukla, Naman Ranawat, Tanish Patra and Gourav Singh receive monthly compensation and will henceforth be representing MOGO in various games at esports tournaments.
"Before the MOGO National Championship we announced that we would sign the winning athletes and we are proud to bring these winning athletes onto the MOGO team," said Sunny Bhandarkar, CEO of the Mobile Global Esports subsidiary MOGO Esports Private Limited. "We will be working with them and future MOGO athletes to help develop their esports careers and continue to grow the esports universe in India and beyond. We want to create more esports superstars in India and aspire towards taking India to the number one gaming nation position in the world. We were pleasantly overwhelmed by the response we got for the national championships and we will soon be publishing our upcoming collegiate tournaments information."
"We are thrilled that we have become the first university team to sign with MOGO," said Mumbai University's Yash Sapra. "We are very pleased with the support, but even more so the opportunity to work with the professionals at MOGO in developing our futures in esports not only as competitors but also on the business and tournament organizational fronts. We are thankful to the entire team of MOGO for the work they have been putting in and also the vision they have with regards to esports in India. This will motivate us to further hone our skills and perform better."
The Valorant India Invitational draws a whopping 9 million-plus viewers; clocking 6 million Hindi audience alone during the LAN finals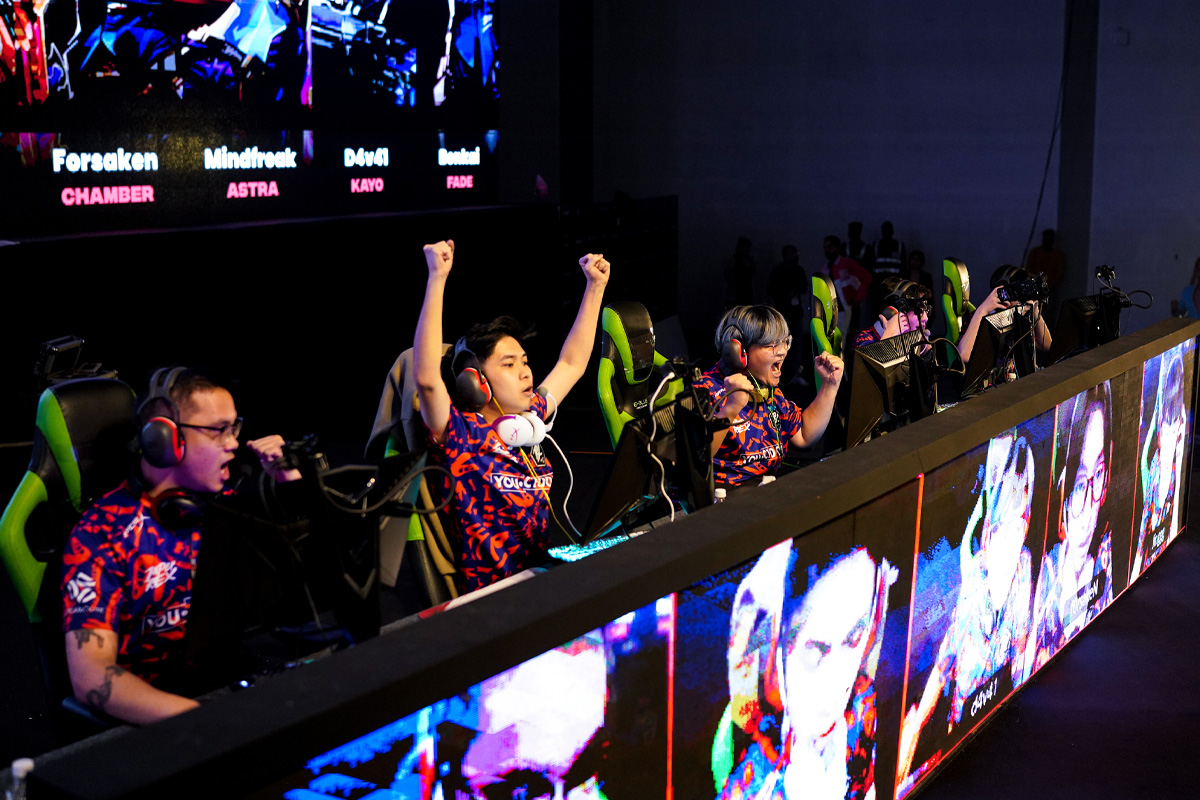 Reading Time:
2
minutes
The Valorant India Invitational LAN finals, organised by Galaxy Racer (GXR) and powered by AMD, recorded a massive 9 million-plus viewers across Galaxy Racer's YouTube & Twitch channels and Glance Gaming platforms. The Hindi commentary for India's premier international valorant event witnessed a staggering 6 million views.
Manoeuvring splendid moves, the Singaporean pro-outfit Paper Rex outclassed the Spain-based renowned Team Heretics 3-1 to take home the crown as well as USD 50,000 in prize money. Their heroics were also lauded by the strong Hindi speaking market (HSMs) as India hosted the first-ever mega international level Valorant event.
"Bringing a Tier 1 event blended with the music industry was a unique experience for us, and we are extremely grateful to the community for their response. Some of the best teams in the world, 4 of which being debutants from the upcoming Valorant Partner Program all stepped up to the mantle, providing a taste of some Top Class Valorant to come into the new season and format going into 2023.. The astounding viewership indicates that Esports is set to make history in India, both in terms of growth and the growing interest among Esports fans. Competitive Esports events like the Valorant India Invitational are setting a high standard and working towards propelling the industry to great heights and the response is a testament to that journey. We are also thankful to all our sponsors and stakeholders for their support and belief. "This is just the beginning of a new era," said Siddharth Ravishankar, Chief Gaming Officer at Galaxy Racer
The world's most popular star-studded eight teams, including two Indian outfits, competed in the nail-biting grand finale, which witnessed power play and highly competitive gaming from all the participating teams during the LAN finals at the GMR Arena in Hyderabad last month.
Expressing their excitement about playing their debut LAN event in India, the attendees from Team Heretics said, "Valorant India Invitational and Sunburn Music Festival in Hyderabad was definitely something special for us as a team.  It was great to play our first LAN as a team and also get to play against other teams from the APAC region. "The love from the Indian community was great, and we cannot wait to come back soon."
Alecks, the coach of Paper Rex, also had similar reactions, "Even though the delays were unfortunate, the hospitality of the tournament organizers as well as the cheering from the fans were unparalleled. "I thoroughly enjoyed myself in India, especially the food, which was a high-risk but high-reward situation as the spices could sometimes be overwhelming."
The Indian Esports enthusiasts witnessed some of Valorant's biggest names and teams battling against each other for the very first time, courtesy of the Valorant India Invitational. The magnitude of the event and the reaction of the fans attest to the potential of this PC-based game in India, especially with innovations like the cocktail of music and Esports.
"The GXR India Invitational was a superb time for myself and the team. It was great to have the privilege of attending our first LAN event in India, one of such prestige and exciting experience. Looking forward to our next GXR event, which I hope will be very soon!" said Anthony Impression Lim, Bleed Esports' Head of Esports.