Car-sharing is coming to esports for the first time: Delimobil becomes the Dota 2 Champions League Season 4 official partner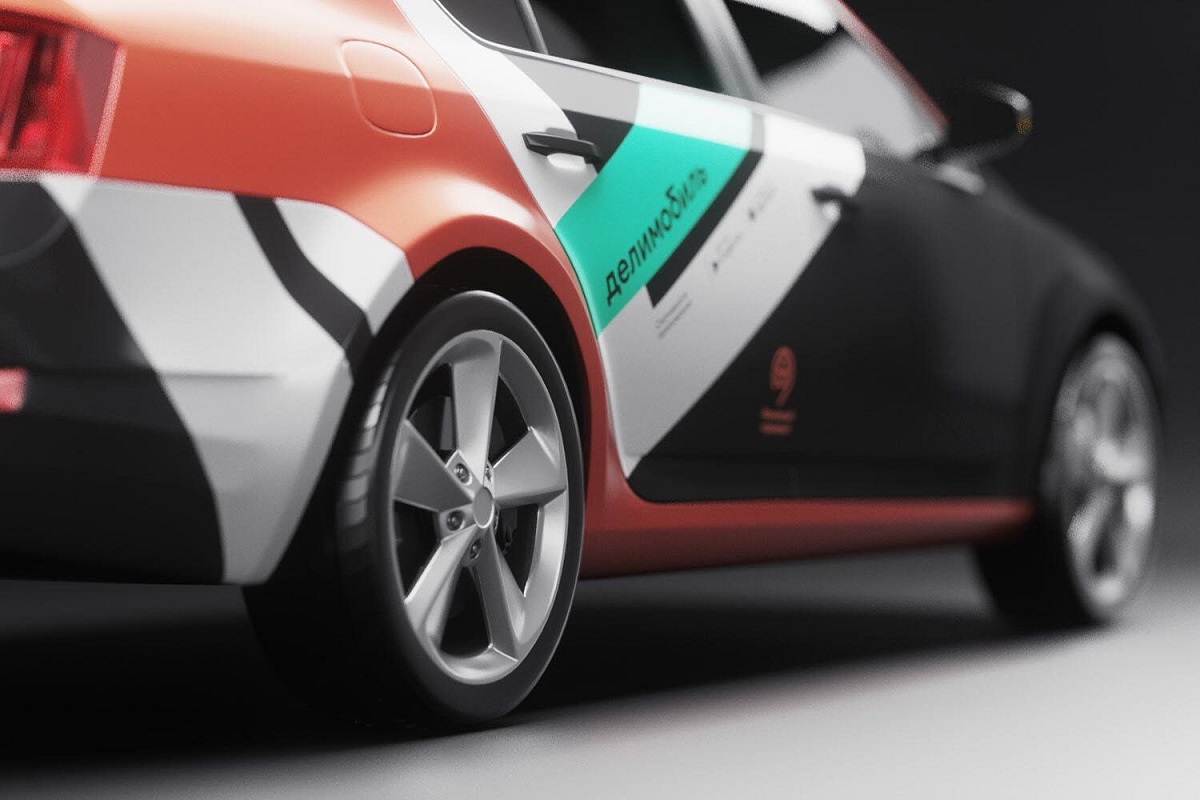 Reading Time:
< 1
minute
The Delimobil car-sharing service becomes the official broadcast partner of Dota 2 Champions League Season 4 (D2CL), which is conducted by the tournament operator Epic Esports Events. The tournament broadcast and commentary are organized by the RuHub Studio. This is the world's first integration into esports for the entire car-sharing industry.
The online tournament Dota 2 Champions League Season 4 will be held from September 16 to October 6, 2021 with the prize pool is $50.000. In addition to integrating the identity of "Delimobil" into the RuHub Studio broadcast and social networks, the companies are implementing joint interactive formats for esports fans, whose number in Russia already exceeds 15.4 million people.
Petr Shapiro, Delimobil Performance-marketing Director: "Once upon a time, a very small number of people followed esports, but now it is a global gaming community. In the same way, our history began with a fleet of 100 cars and a small team of enthusiasts who became pioneers of Russian car-sharing. Today, "Delimobil" and car-sharing are both a familiar and bright part of the national transport system. We are not afraid of experiments, we like to try new things and we know our clients do like esports. Therefore, we decided to support the Dota 2 Champions League Season 4 and wish its participants good luck!"
Nikolay Petrossian, Head of RuHub Studio and Cybersport.ru: "Both the culture of sharing and the esports industry were born in the digital world. We are grateful to Delimobil for the trust to become the bridge that will connect these two phenomena. We wish the viewers to broadcast exciting matches, the teams — success and victories, and our new partner — effective communication with the audience, in which we will be happy to help. Let's go!"

Rix.GG signs Jack "Speed" Packwood-Clarke to its Rocket League Team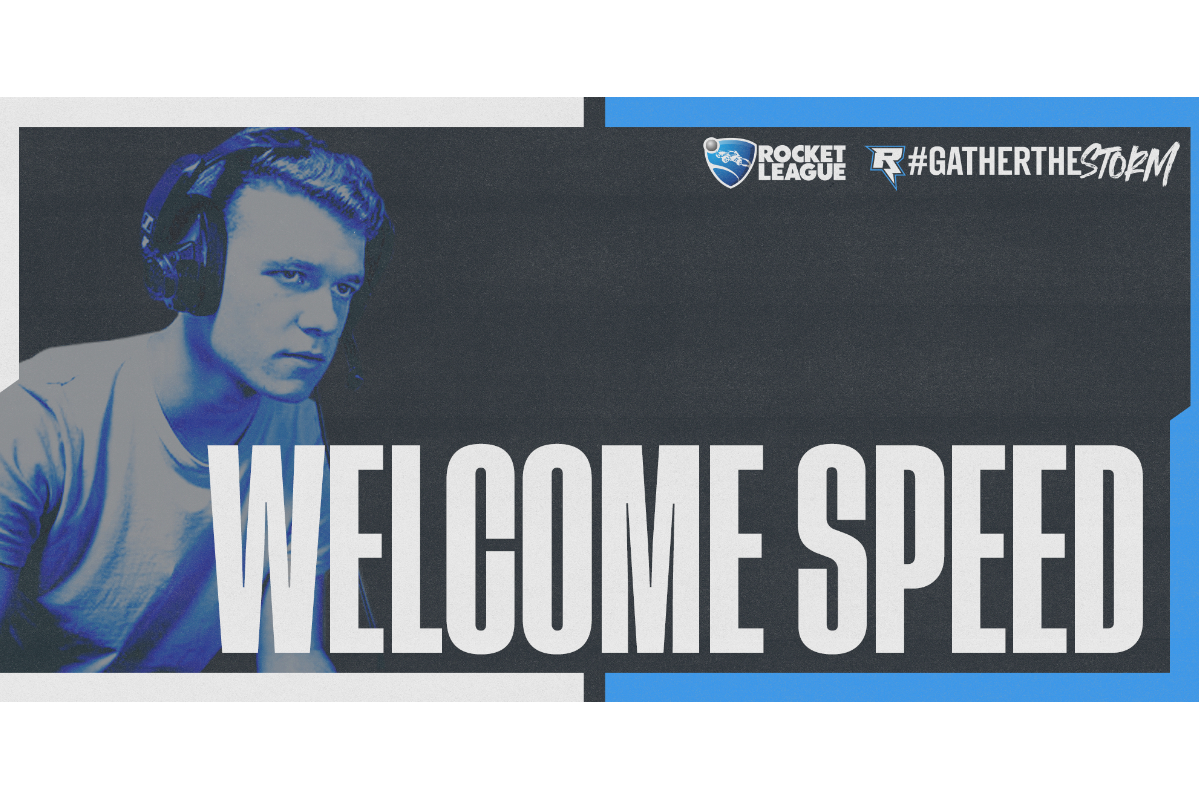 Reading Time:
< 1
minute
Rix.GG, a fast-growing and top UK esports organisation, announces the signing of Jack "Speed" Packwood-Clarke to its Rocket League Team.
Jack "Speed" Packwood-Clarke is a British Rocket League player and has had lots of top level experience, prior to signing with Rix.GG in October 2021. Jack has put in a lot of work in the Rocket League scene with his best result coming in 1st in the WSOE Showdown in 2019.
Coaching the team is James "JG7" Guarino and the team manager will continue to be Lloyd "Freecant" Gauld.
James "JG7" Guarino, Rocket League Coach, said: "I am incredibly excited to work with speed to help him prove to everyone that he can compete at the top of Rocket League. He is an incredibly coachable player who offers us so much individually, and I can't wait for everyone to see what he can really do."
Lloyd "Freecant" Gauld, Rocket League Manager, said: "I am very happy with the acquisition of Speed, I think he will bring experience and a new dynamic to the team that we have not seen before. I'm excited for this team to prove that they can compete at the very top level of Rocket League and get the results they deserve."
#GatherTheStorm
LE MANS VIRTUAL SERIES BY MOTORSPORT GAMES GEARS UP FOR ROUND TWO ON OCTOBER 16, 2021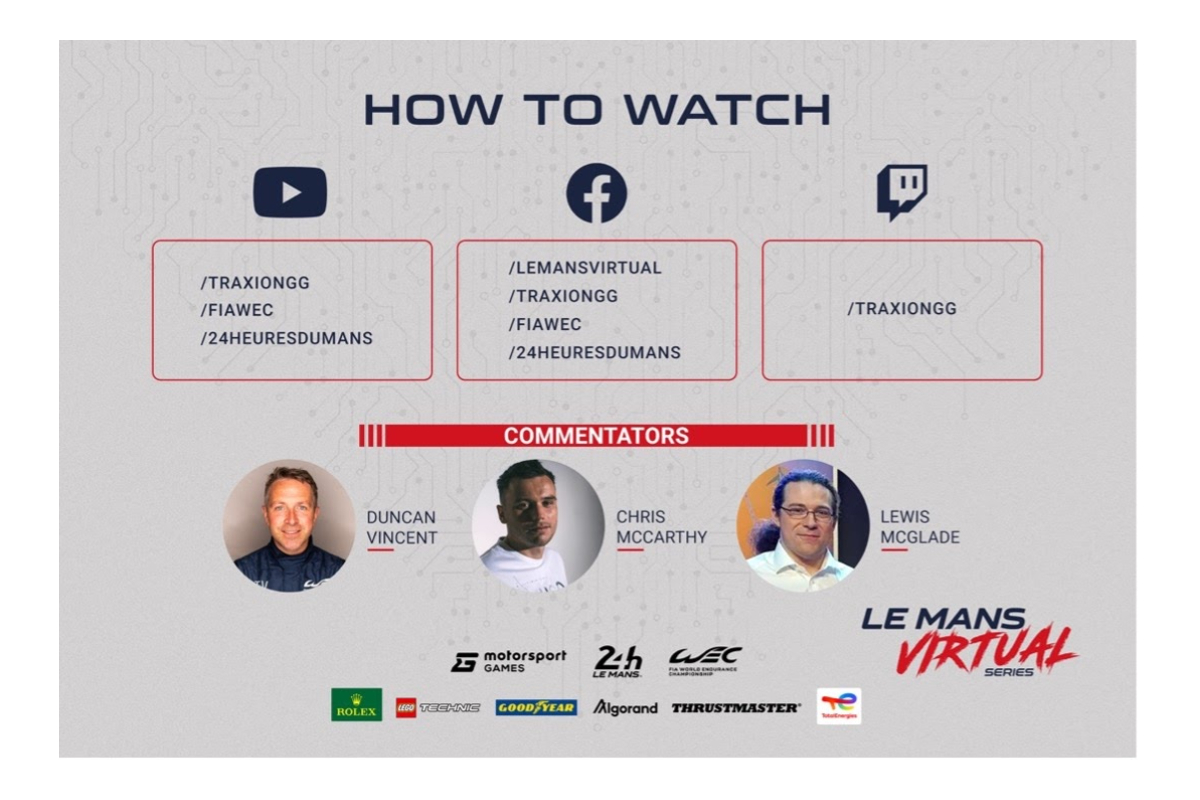 Reading Time:
2
minutes
After a thrilling 1ST round that saw more than 2.6 million impressions worldwide, the 2nd stage kicks off at 7:30 a.m. EDT on Saturday
Motorsport Games Inc. announced that after a thrilling 1st race, the stage is set for round 2 of the Le Mans Virtual Series, the 6 Hours of Spa Virtual, slated for October 16, 2021 at 07:30 a.m. EDT. Saturday's race will feature 38 entries (entry list HERE). Le Mans Virtual Series is a joint venture between Motorsport Games — a leading racing game developer, publisher and esports ecosystem provider of official motorsport racing series throughout the world — and the Automobile Club de l'Ouest ("ACO") — the creators and organizers of the world-famous 24 Hours of Le Mans and promoter of the FIA World Endurance Championship (the "FIA WEC").
The 2021-22 season of the Le Mans Virtual Series consists of 5 rounds, the 2nd of which is the 6 Hours of Spa Virtual. The 38 prototype and grand touring endurance entries will compete virtually on the infamous 7 kilometer Belgian circuit, including famous corners and bends such as Eau Rouge, Raidillon, Stavelot and La Source. The live broadcast will feature lead commentary by FIA WEC's Duncan Vincent, together with Chris McCarthy and Lewis McGlade.
Round 2 of the Le Mans Virtual Series comes on the heels of a successful 1st round that saw more than 2.6 million impressions worldwide and a thrilling victory from Realteam Hydrogen Redline. The 1st round of the esports endurance racing championship was an action-packed and incident-filled 4 Hours of Monza on September 25, 2021. Monza's more than 2.6 million impressions on official channels during race week alone set the stage for a wildly successful series. Viewers can expect even more thrills and excitement for this coming round! Realteam Hydrogen Redline's drivers Dani Juncadella, Jeffrey Rietveld and Michal Smidl took 1st place overall, while GPX Rebellion Esports and team Floyd Bykolles-Burst finished in 2nd and 3rd place, respectively. Mitchell Dejong, Mack Bakkum and Martin Kronke from the Porsche Esports Team took the Le Mans Grand Touring Endurance honors in a class that featured no fewer than 5 different manufacturers represented.
The Le Mans Virtual Series brings together top-level, real-life drivers such as Jenson Button, Alex Palou, Stoffel Vandoorne, Louis Deletraz and a number of the world's other best sim racers to compete together in 5 endurance races that range from 4 to 24 hours in duration. This year's series will conclude with the 24 Hours of Le Mans Virtual, which will take place live and televised at the Autosport International ("ASI") show in Birmingham, UK in January 2022.
Here is where you can follow all of the weekend's action, live and uninterrupted:
Friday, October 15, 2021: (all times Eastern Daylight Time)
1:00 p.m.                           Qualifying show live (not available on WEC or 24 Hours of Le Mans channels)
1:10 p.m.– 1:30 p.m.       Qualifying GTE
1:40 p.m.– 2:00 p.m.       Qualifying LMP
Saturday, October 16, 2021:
04:00 a.m.– 6:00 a.m.     Warm up
7:30 a.m.                           Le Mans Virtual Series show live
8:00 a.m.                           6 Hours of Spa – RACE
The venue for the official Russian-language broadcast of PGL Major Stockholm 2021 is announced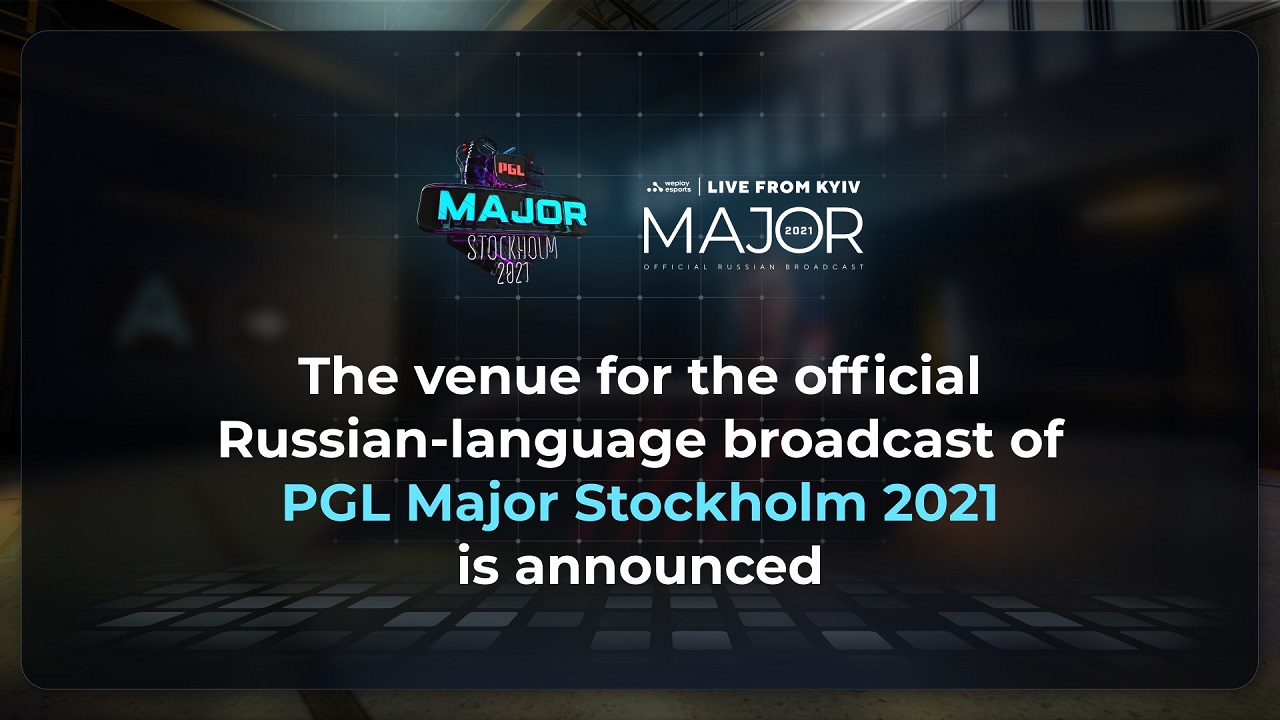 Reading Time:
< 1
minute
The Russian-speaking talent crew will broadcast the tournament from the WePlay Esports studio.
WePlay Esports will be the official Russian-speaking streamer of the tournament, in a deal brokered by IMG on behalf of PGL. The talent team and broadcasting studio will be working from the WePlay Esports studio.
WePlay Esports has experience in organizing analytics studios in-house: BLAST Premier: Fall Season 2021, the WePlay Academy League, WePlay! Clutch Island etc. are cases in point. The broadcast will be organized in accordance with the standards and best traditions of the company, matching the visual identity of the English-language broadcast from PGL. The studio is equipped with the latest technology, and the company is in the final stages of preparation for the broadcast, adding finishing touches to the graphics, augmented reality (AR) elements, and content.
"We are ready for any kind of challenge, even for broadcasting several tournaments from different venues simultaneously. Our studio and arena in Kyiv, Ukraine, and the arena in Los Angeles, the U.S., which will be opened soon, allow us to create high-quality engaging content, which the esports community appreciates a lot.I can say with confidence that the quality of the broadcast, its content, and the set-up will be on par with the level of the Major," comments Maksym Bilonogov, chief visionary officer and general producer at WePlay Esports.
The main tournament of this year in Counter-Strike: Global Offensive (CS:GO), the PGL Major Stockholm 2021, will take place from October 26 to November 7. The PGL Major Stockholm 2021 will be the first CS:GO Major after a two-year break due to the pandemic. The total prize pool of the tournament is $2 million.