Le Mans Virtual Series ready for battle in Belgium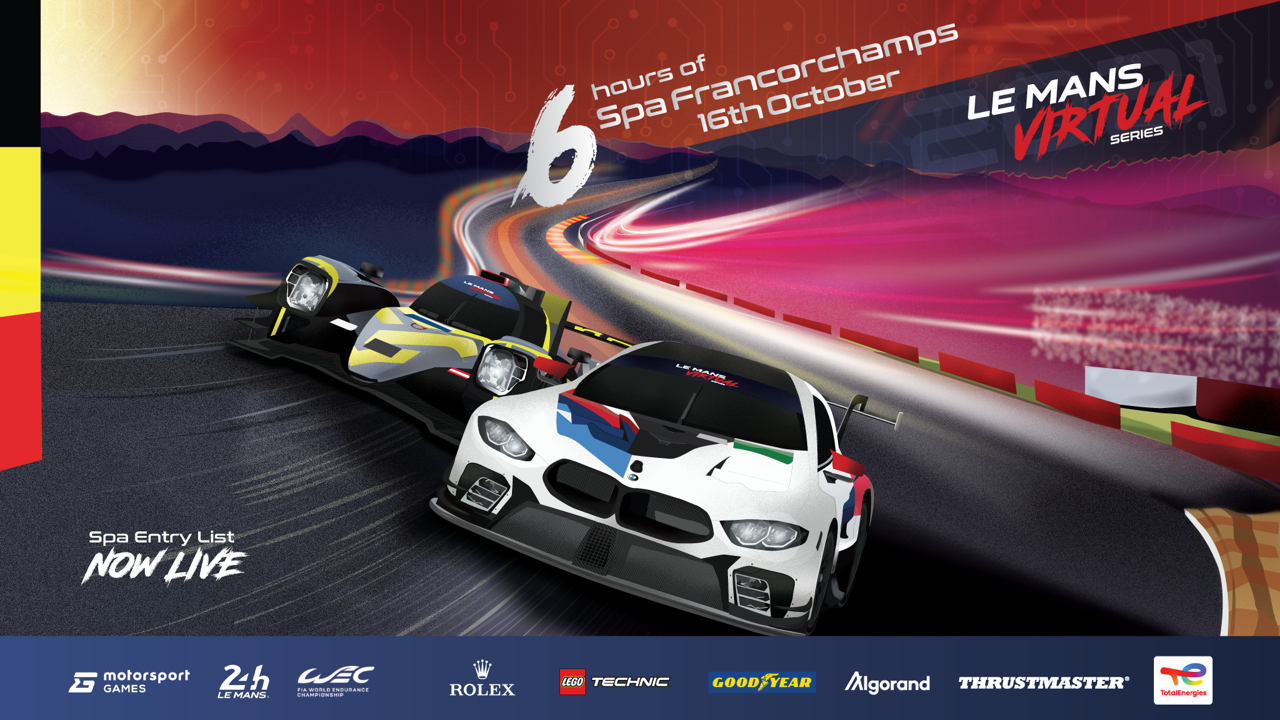 Reading Time:
2
minutes
The second round of the Le Mans Virtual Series is fast approaching and the 38-strong, star-studded entry list for the 6 Hours of Spa Virtual on Saturday, October 16 has been revealed.                                    
Whether in real life or in the virtual world, any race held at Spa is an event which never fails to deliver excitement, tension and drama. The 7km track always provides incidents and plenty of action, and the combined skills of the racing pros and sim experts will be fully put to the test on the rFactor2 platform's excellent portrayal of the legendary circuit. Among the features which can be put into play by the event organisers are dynamic weather and, as unpredictable conditions at Spa are extremely common, this may well shake things up even further.                                         
Leading the battle among the 21 LMP2 prototype entries will be Monza winners, Realteam Hydrogen Redline, with Jeffrey Rietveld and Michal Smidl being joined for this round in the No.70 by FIA F3 star Caio Collet as Dani Juncadella has prior racing commitments.                                  
With the IndyCar season now over, ex F1 driver Felix Rosenqvist joins the series in the No.123 entry, as does recently crowned FIA F3 Vice Champion Jack Doohan in the No.11 Red Bull Racing Esports ORECA 07 LMP2. Both will be relying heavily on the talents and experience of the sim stars (Atze Kerkhof/Bono Huis in #123 and Alex Siebel/Dennis Nordan in #11) in their entries as they get to grips with the Le Mans Virtual Series.                                                                                            
After four hours of intense racing in the opening Italian round, a scant 2 seconds separated the No.22 GPX Williams Esports and No.4 Floyd ByKolles-Burst cars and both will be looking to maintain their good form – the experienced sportscar racer Tom Dillman replacing Sergio Sette Camara in the No.4 for this round.                     
No fewer than five manufacturers (Ferrari, Porsche, BMW, Corvette and Aston Martin) have entries in LMGTE and Porsche will be hoping for a repeat of their Monza success. The No.91 Porsche Esports Team 911 RSR GTE retains the winning line up of Mitchell deJong, Mack Bakkum and Martin Krönke, as does the No.71 BMW Team Redline of sim star turned pro racer, Rudy van Buren, Enzo Bonito and Kevin Siggy which took a close second and will be looking for a step up on the virtual podium.   
Indy 500 and IndyCar hotshot Sage Karam makes his Le Mans Virtual Series debut with Porsche Esports Team, as does Ryan Cullen in the No.87 GR Wolves Racing Porsche and current ADAC F4 champion Jonny Edgar who will be racing the No.111 Corvette C8.R for Red Bull Racing Esports.     
The Le Mans Virtual Series brings together top level real life drivers and some of the world's best sim racers to compete together in 5 endurance races of between 4 hours and 24 hours in duration and concludes with the 24 Hours of Le Mans Virtual which will take place live at the Autosport International show in Birmingham, UK in January 2022.                                                               
About Le Mans Virtual Series                                    
Round 1 – 4 Hours of Monza, Italy – September 25, 2021 – Online only
Round 2 – 6 Hours of Spa, Belgium – October 16, 2021 – Online only
Round 3 – 8 Hours of Nürburgring,  Germany – October 16, 2021 – Online only
Round 4 – 6 Hours of Sebring, USA – December 18, 2021 – Online only
Round 5 – 24 Hours of Le Mans Virtual – January 15/16, 2021– ASI, UK

Galaxy Racer content creator and YouTube sensation AboFlah smashes two GUINNESS WORLD RECORDS™ titles while raising over US$11M for charity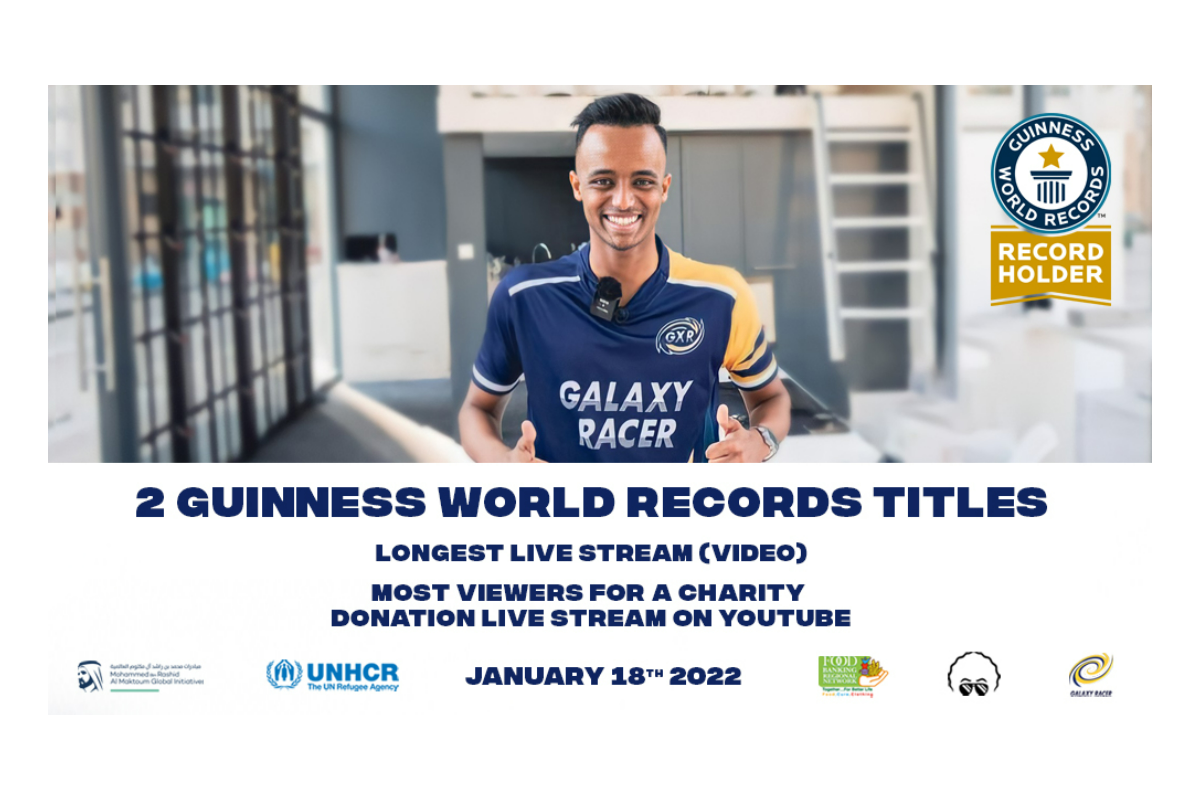 Reading Time:
3
minutes
Galaxy Racer (GXR), the biggest esports, gaming and lifestyle organisation, headquartered in Dubai, is pleased to announce that its content creator, AboFlah, has successfully raised over US$11M in a charity stream for The World's Coolest Winter campaign. Whilst completing the stream, AboFlah also officially broke two GUINNESS WORLD RECORDS™ titles for the "Longest live-stream (video)", recording live for 268 hours 14 mins 20 seconds and "Most viewers for a charity donation live stream on YouTube", attracting 698,000 peak concurrent views.
The World's Coolest Winter campaign, celebrates the UAE's most beautiful tourism destinations, extended it's humanitarian support to more than 100,000 refugees and people in need through a new humanitarian initiative called Warm Winter. The campaign aims to support hundreds of thousands of refugees and families in need in Africa and the Arab world by providing food, winter clothing, blankets, mattresses and critical aid to help displaced men, women and children prepare for harsh winter conditions. The campaign is being held in partnership with Mohammed bin Rashid Al Maktoum Global Initiatives (MBRGI) and Galaxy Racer. The essential aid will be distributed with the support of the UN refugee agency, United Nations High Commissioner for Refugees (UNHCR) and the Food Banking Regional Network.
As part of the campaign, AboFlah lived in a glass room in Downtown Dubai, near the Burj Khalifa and streamed continuously for 268 hours until the target of US$10 million was raised. While in the room, AboFlah encouraged people to donate and spent the majority of his time in front of his computer interacting with fans and those donating to the cause. The stream also attracted global attention and donations from celebrities and influencers including the likes of actress Kristin Davies, actor Amr Maskoun as well as content creators Noor Stars and Omar Farooq.
Launching his YouTube channel in 2017, AboFlah began posting gaming content of him playing FIFA17 before creating content on Fall Guys and Fortnite. His YouTube channel is one of the fastest-growing YouTube channels in the world, with over 23 million subscribers and over 3 billion views. He is followed by millions of fans who avidly watch his vlogs, comedy shorts and formatted shows covering video games and popular culture. AboFlah went on to join Galaxy Racer's content creator team in 2020, which already boasts some of the biggest content creators in the MENA and Southeast Asia region including fellow YouTube sensation Noor Stars. The organisation now carries over 100 content creators, with a total reach of over 500 million followers across all platforms and more than 2.5 billion monthly views.
Galaxy Racer launched in 2019 and has already become one of the biggest esports, gaming, and lifestyle organisations globally. The organisation has five separate business offerings; Content Creators, Esports Teams, Tournament Management, Merchandising and Lifestyle and GXR Records, a newly established record label that already carries two signed artists from the MENA region and are looking to expand globally.
Galaxy Racer content creator and YouTube sensation, Hassan Suleiman "AboFlah" said: "Warmth in winter for those facing harsh winter conditions is no less important than food and water. There are millions of refugees and displaced people who need all the support they can get. I am proud and thrilled we achieved our goal and raised over US$11 million and brought warmth to the lives of those who are deprived of it. Thank you to everyone who generously donated!
We have proven that Arab youth are capable of changing reality, even with small deeds, and reaching a bright future. "People for People." This sentence is not a metaphorical slogan, but it was manifested by the huge numbers of donors who felt compassion toward the suffering of refugees and displaced people. This reflects the huge impact this campaign had, which drove viewers' enthusiasm for participation.
The societal role depends on everyone's participation, believing in the importance of upholding our human values, and the solidarity in supporting the ones in need. Everyone of us has a role to play in creating the desired positive impact. UAE is the homeland of virtues, and the humanitarian moral actions in this blessed country transcend borders and can't be stopped by obstacles, such deeds present the community with moral values that our Arab region is in dire need for."
Galaxy Racer Founder and CEO, Paul Roy said: "We are amazed and grateful by the immense generosity shown by the fans, community and the general public. Raising over US$11 million is no easy task and we're glad to be part of this humanitarian initiative which will positively impact the affected 100,000 refugees. Smashing two GUINNESS WORLD RECORDS™ titles is impressive and a testament to the resilience shown by AboFlah, the Galaxy Racer team, together with our partners MBRGI, UNHCR and the Food Banking Regional Network. We thank you everyone for participating in this record-breaking charity initiative and we look forward to more positive impact initiatives."
Winline and Epic Esports Events announces Winline Dota 2 Champions League Season 7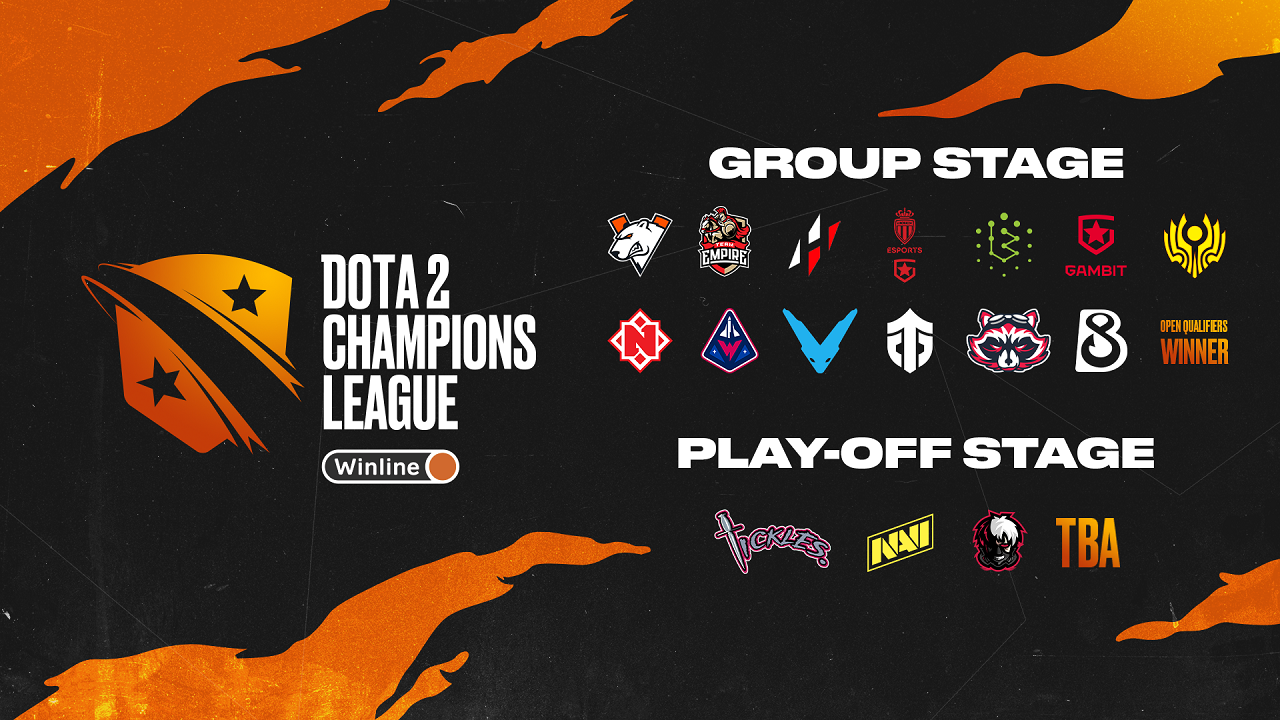 Reading Time:
< 1
minute
Epic Esports Events tournament operator and Winline betting partner with the Russian Esports Federation support present Winline Dota 2 Champions League Season 7. The new season will be held from January 24 to February 17, where teams will draw a $50.000 prize pool.
Winline Dota 2 Champions League Season 7 group stage participants:
•  Virtus.pro
•  B8
•  Team Empire
•  Hydra
•  AS Monaco Gambit
•  Gambit Esports
•  Brame
•  Nemiga Gaming
•  Winstrike
•  V-Gaming
•  Entity
•  COOLGUYS
•  CIS Rejects
•  Open Qualifiers winner
The group stage participants with the highest number of points will advance to the playoff stage, where they will compete in the Double Elimination bracket, in the bo3 format up to and including the semifinals. The final match will be played in the bo5 format.
The group stage participants with the highest number of points will advance to the playoff stage, where they will compete in the Double Elimination bracket, in the bo3 format up to and including the semifinals. The final match will be played in the bo5 format.
Prize pool distribution:
1st place — $20.000

2nd place — $10.000

3rd place — $7.000

4th place — $3.500

5th-6th place — $2.500 for each team

7th – 8th place — $1.000 for each team

9th-12th place — $500 for each team
The Russian-language tournaments broadcast is conducted by the RuHub Studio. Broadcasts in English are held by Beyond The Summit studio.
ONE Esports and Samsung Enter Long-term Partnership to Launch ONE Esports App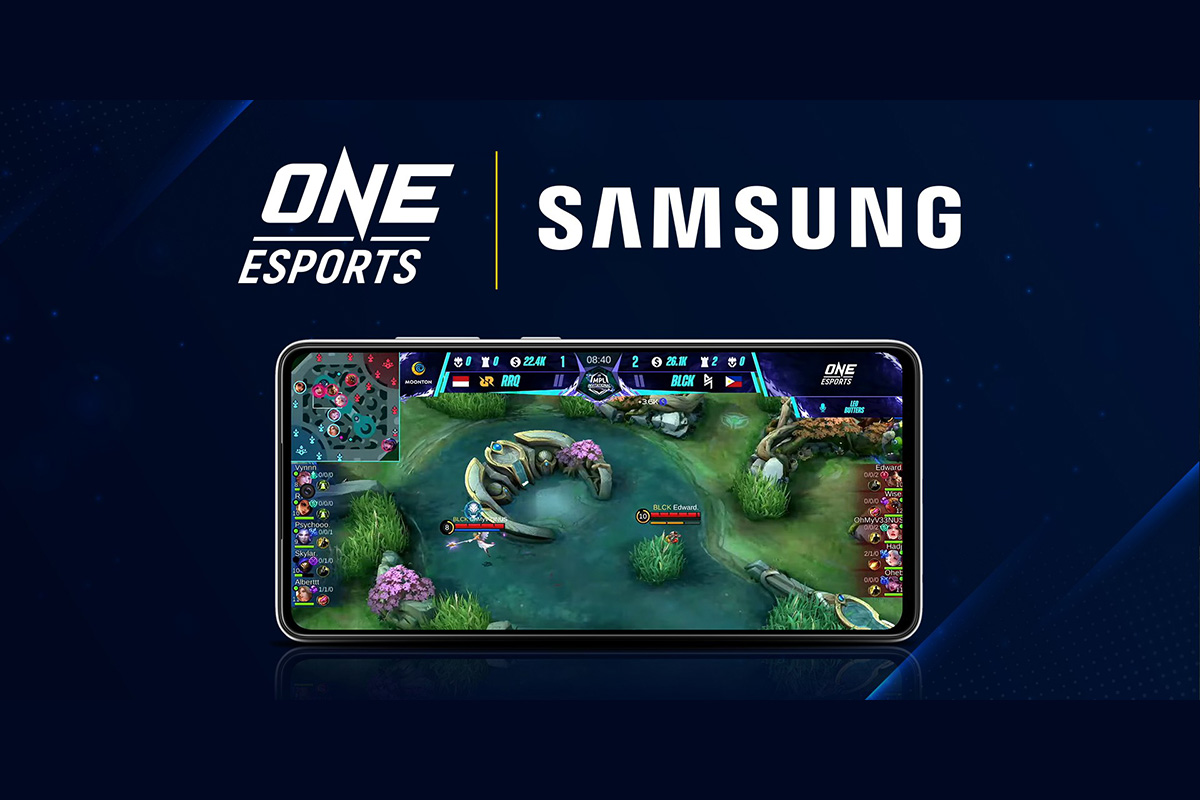 Reading Time:
2
minutes
ONE Esports, a subsidiary of Group ONE Holdings (ONE), has announced it has signed a long-term partnership with Samsung in Southeast Asia.
This is the latest major partnership for ONE Esports, following recent partnership announcements with Activision Blizzard, foodpanda Thailand, Franklin Templeton, FWD, Marriott Bonvoy and McDonald's Philippines.
This partnership with Samsung will see ONE Esports develop an exclusive ONE Esports mobile app for Samsung devices in Indonesia, Malaysia, Philippines, Singapore, Thailand and Vietnam, to be launched in the second half of 2022.
The app will be positioned as the go-to source for esports news and content in Southeast Asia, and will be seamlessly integrated into the ONE Esports media ecosystem, featuring news and content syndicated from ONE Esports' website, oneesports.gg, which will be localised across each market. Samsung users will also get to enjoy exclusive videos and rewards produced by the ONE Esports team for the app.
The app will be made available in the Samsung Galaxy Store and Google Play Store for over-the-air download exclusively on Samsung mobile devices this year.
"I am proud to announce this partnership with Samsung that brings ONE Esports' world-class esports content natively on mobile, in collaboration with Southeast Asia's leader in mobile devices and experiences. Samsung clearly understands that brands need to connect and engage with the next generation to stay ahead of the curve, and mobile devices and esports are two of the most effective ways to reach them. As the penetration of mobile usage and gaming across Southeast Asia continues to grow, this partnership will give the new generation of mobile-first consumers the best way to consume esports content," Carlos Alimurung, CEO of ONE Esports, said.
"Led by a young, digital, and global audience, esports is shaping up to be the future of sports, media, and entertainment. Through this unprecedented partnership with ONE Esports, we are excited to bring the galaxy of esports to Samsung mobile users, many of whom are passionate about esports and mobile gaming. ONE Esports is uniquely positioned as Southeast Asia's premier esports media organisation, and our partnership sets the cornerstone for combining the best of esports experiences with the best mobile gaming devices for our customers," said Chris Tarr, Head of Mobile Services & Partnerships, Southeast Asia and Oceania at Samsung Electronics.