Red Rake Gaming increase Spanish footprint with market leader SISAL.ES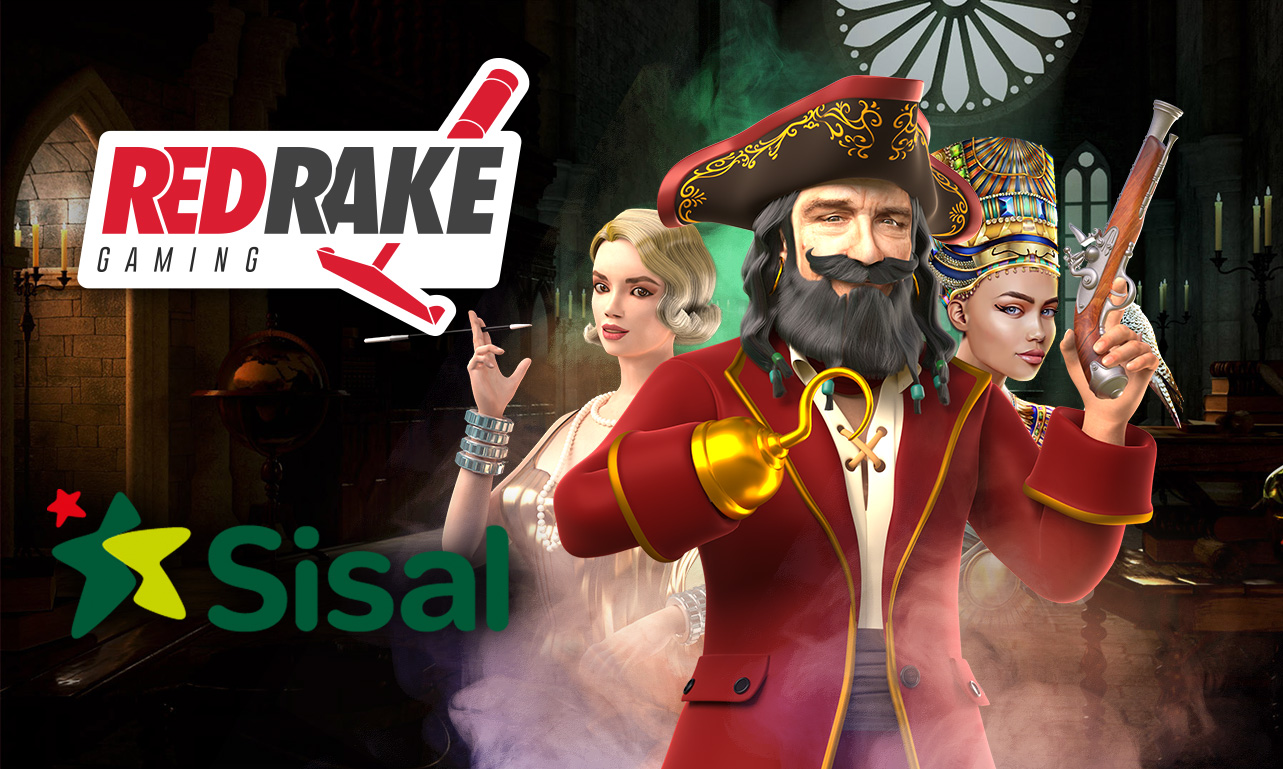 Reading Time:
< 1
minute
Industry-leading content provider Red Rake Gaming has partnered with Sisal.es, to distribute their high-end and innovative suite of top performing casino games across Sisal's Spanish online operation.
Sisal Group are leaders in the gaming industry with over 70 years of pedigree across Lottery, Betting and Gaming machines markets, now providing online gaming services with the same dedicated focus on the player. The partnership will see Sisal.es have access to the market leading games on offer from the Red Rake Gaming studio.
Popular market titles including the Super Series of games which have non-stop action through its multiple feature and bonus games, as well as the industry first "1 million ways to win" genre of games, which resonate well with players from all across the globe and currently dominates the charts in the Spanish market.
The partnership is testament to Red Rake Gaming's commitment to its clients by growing its market coverage and thereby playing a key role in aiding their partners delivery on their growth strategies.
The collaboration with Sisal falls in line with Red Rake Gaming's strategy of regulated market expansion and will increase their reach through the extensive positioning of Sisal in the Italian and Spanish market.
Nick Barr, Managing Director at Red Rake Malta, commented on the partnership stating: "We are thrilled to expand on our existing relationship in Italy and assist SISAL in their growth in the Spanish market. With Spain being our first regulated market, we are very well positioned in the market and very confident the SISAL's Spanish players will be happy to learn of our games being live and will continue to enjoy our high engagement localised content on SISAL.es. We very much look forward in continuing our strong partnership with SISAL in this new market."

How to Make Your Gambling Experience More Immersive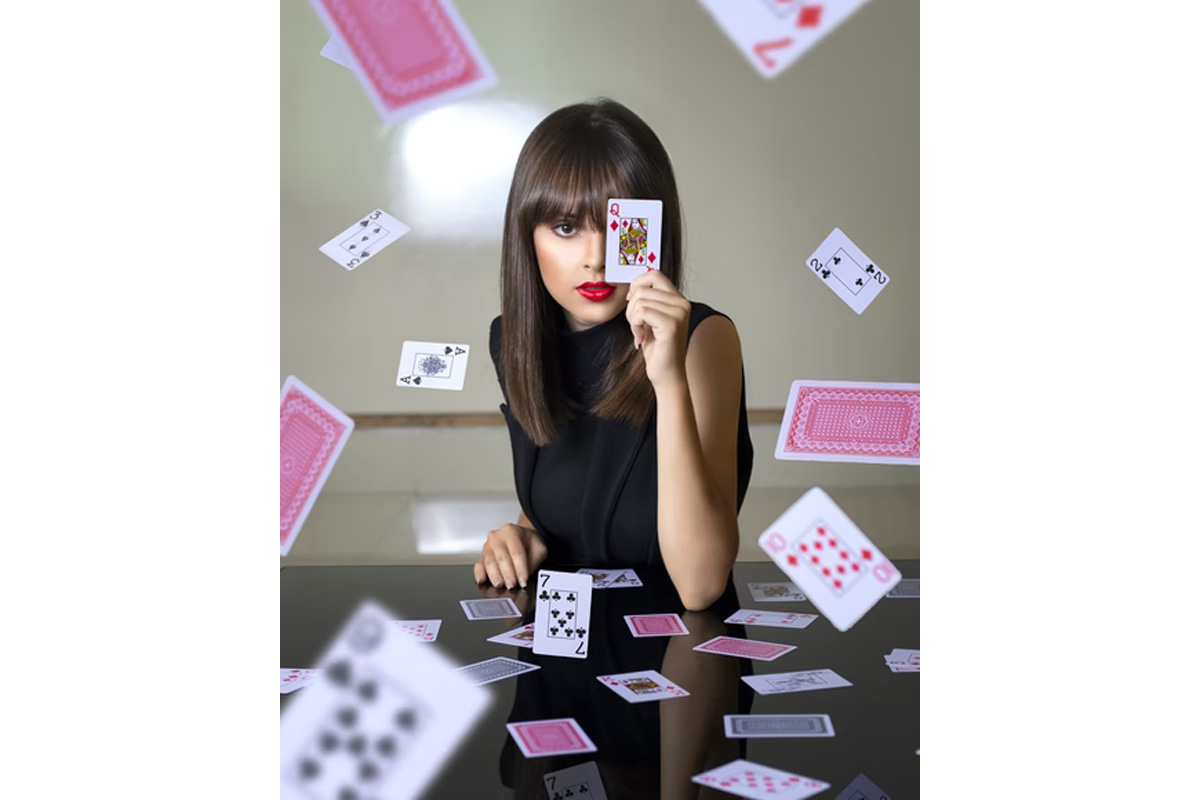 Reading Time:
2
minutes
Are you bored of dull and repetitive online casino games? Do you want to enhance your gambling experience? Here we give you the blueprints for making your gambling experience with online casino games at Casumo more immersive.
Play fast-paced games
One of the aspects of gambling that attracts players is the excitement that fast-paced games provide. If you are not sure which games are fast-paced, most games will say so in the description. But if you still are not sure where to start looking, below is a list of fast-paced games you can try out.
Fast-paced games:
Craps is a table dice game where players can make bets as fast as it takes dice to roll. Casumo online casino has live craps and first-person craps for users to choose from.
Blackjack, also known as 21, is a card game where you play your hand against the house to see who can get their cards to a value of 21 first. Casumo offers 19 different blackjack games at their casino.
Video poker is an online version of traditional poker, where you are playing against computers. The digital aspect of video poker allows for faster gameplay.
Immersive Live Roulette is all about getting you closer to the action. It has several camera angles and close-ups while adhering to regular European Roulette regulations and payouts. This game is simple to pick up and play, with cinematic quality.
Play games with entertaining themes
Playing games that have entertaining themes can make your gambling experience feel more immersive. The most popular themed games are slots. Casumo has nearly 800 slots, all with different themes and unique characters.
Some slot games include an opening sequence that introduces the character and their background. One immersive slot to check out at Casumo is Pirates Plenty Megaways from Red Tiger Gaming. Pirates Plenty is a series of slot games that attempt to tell a single adventurous narrative.
Enter into promotional bonuses
Increasing your winnings is one sure-fire way to make your gambling experience more immersive. Casumo offers multiple promotional bonuses to new and veteran players. Taking advantage of their promotions gives you more money to play with. Who wouldn't want some extra free spins?
Try out sports betting
If you enjoy watching sports or keeping up with specific athletes, consider betting on some of your favourite teams. Having a sporting event to watch while you are gambling can make your overall experience more immersive and entertaining. Casumo has an extensive sportsbook that includes some of the most popular sports leagues.
Conclusion
While some may mistake players for passive consumers of digital entertainment, we are in fact very imaginative and emotional – as we must be in order to get the most out of digital worlds that can only hint at the intensity of real-life events.
The best way to immerse yourself in the gambling experience is to try out tons of new games. Playing fast-paced games makes gambling feel more thrilling as you are kept on the edge of your seat.
Guide to Online Casinos in New Zealand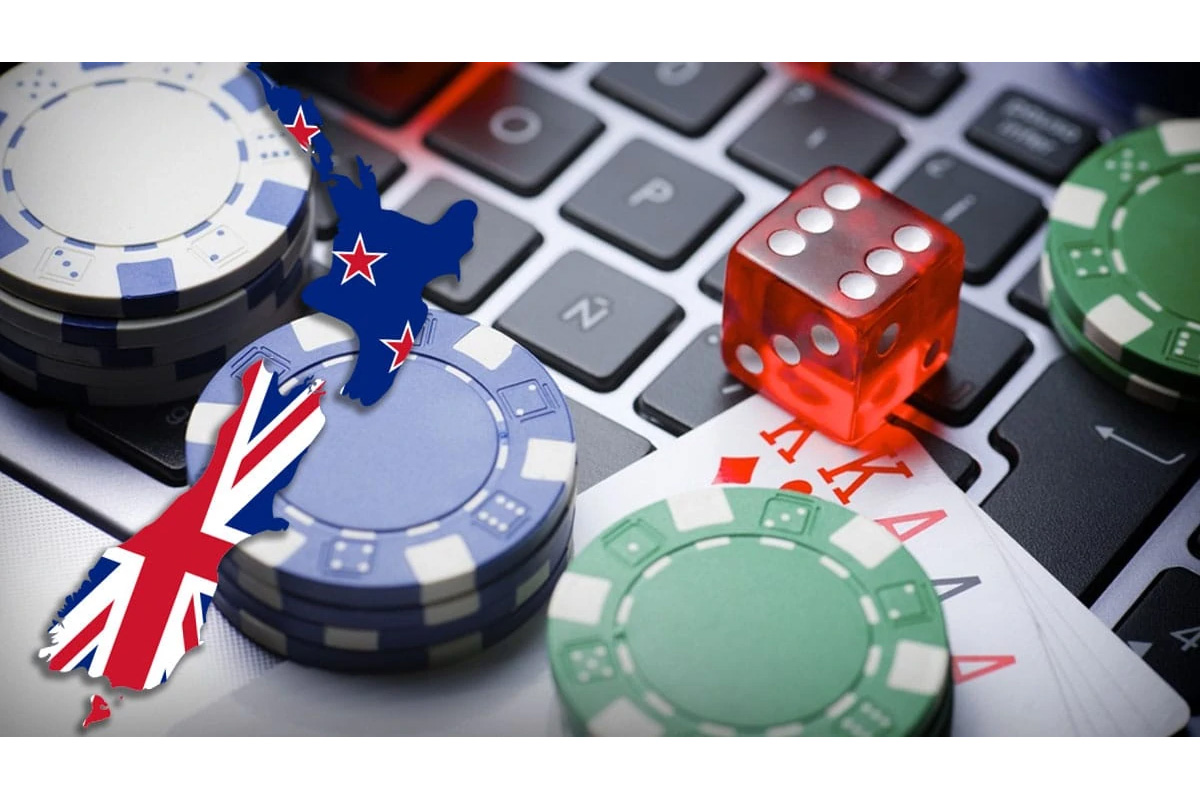 Reading Time:
3
minutes
The online casino industry has seen immense growth in the last few years. To date, especially in New Zealand, people are still not fully aware of how it works and what they can do to maximize their chances of winning while minimizing costs. This article aims at tackling this issue by providing practical tips that will help any first-time player get acquainted with online casinos in New Zealand.
Check the Games offered in the Online Casino
The chances are that you might discover a very wide range of games if you visit the site that provides a guide to online casinos in New Zealand. As for the gambling types available at such casinos, they cover a wide range of options: from traditional table and card games such as Blackjack and Poker to video slots and live dealer casinos – there's something for everyone out there. The selection of online games offered by these websites is huge – it is around hundreds if not thousands of titles that feature extraordinary design and graphics, great soundtracks, and impressive payouts. That means that having fun has never been easier than it is right now, so don't hesitate to try.
If you are new to this form of entertainment, here are some features of recommended NZ online casinos which will be of great help:
The sites offer instant play so that you can start your gaming experience immediately. That means you do not have to download any software and wait to set it up before playing the games.
You do not require a credit card or an e-wallet account. You only need to follow the instructions and directions that will lead you to the free chips and cash prizes offered by the websites, subject to terms and conditions mentioned on their Bonus Offers page. Some casinos even require no registration. Another advantage of choosing this format is that it helps keep competitors off your back because they cannot find out what website you are visiting or how much money you are spending on them.
Instant Play Casinos for real money games are secure and safe from malware, spyware, and Trojans because you don't need to download any of them. That is a great way of ensuring that your computer security system doesn't get compromised while at the same time having fun.
Check your Bonus Offer
Many offer bonuses that are redeemable within a certain period or subject to specific gaming requirements. Ensure that you have read all the terms and conditions before accepting any free chips or bonus cash offers. Generally, it is advisable not to play with money provided by the casino unless you are confident about how they work. In reality, most websites have free play and demo modes for trying out different games so that you know what it's like before deciding on whether or not to bet your own money. Free play mode encourages players to use fake money instead of their hard-earned cash; the only difference between this mode and gambling with your real NZD is that there are no rewards, which means that all actions are final. However, demos are exactly like free play but allow for certain actions like adding more credits to continue playing. Also, demo offers do not carry over into real money bets.
Watch out for the terms and conditions
Now, most online casinos abide by a set of rules to prevent players from being unfair to one another. That is why it's imperative to read the terms and conditions before joining an online casino, as well as any other policies that that particular online casino may enforce. Most of these rules are meant to keep everyone safe while having fun, but if you're not careful, some of these rules can also leave you missing out on valuable opportunities. Therefore, you should read everything carefully before signing up for an account at an online casino. That goes doubly so for people who are completely new to the world of online casinos, as they may not be familiar with all of these rules.
Find an online casino with secure payment methods
One way of making sure your details are safe when visiting a website is by checking the website's purchase page. If you notice an 'https' symbol, then your details will be safe, as this means all data is transferred securely. Another way to check for security is by looking at how much information is required when signing up. If there are no credit card or bank details required, then your details are safe. Online casinos with reputable brands should have all their pages protected, so don't worry if you can't find one. A good tip would be to go for NZ websites that use SSL certificates.
Set a budget
If you're not used to gambling, it can be far too easy to lose track of your spending while having fun in an online casino. When this happens, the experience can quickly turn from pleasurable to terrible and fast. To avoid experiencing such an issue while playing in an online casino, set a budget ahead of time and stick to it. By doing so, you'll ensure that you can have a fun time playing in an online casino without going overboard with your spending.
How Online Casinos Are Improving the VIP Experience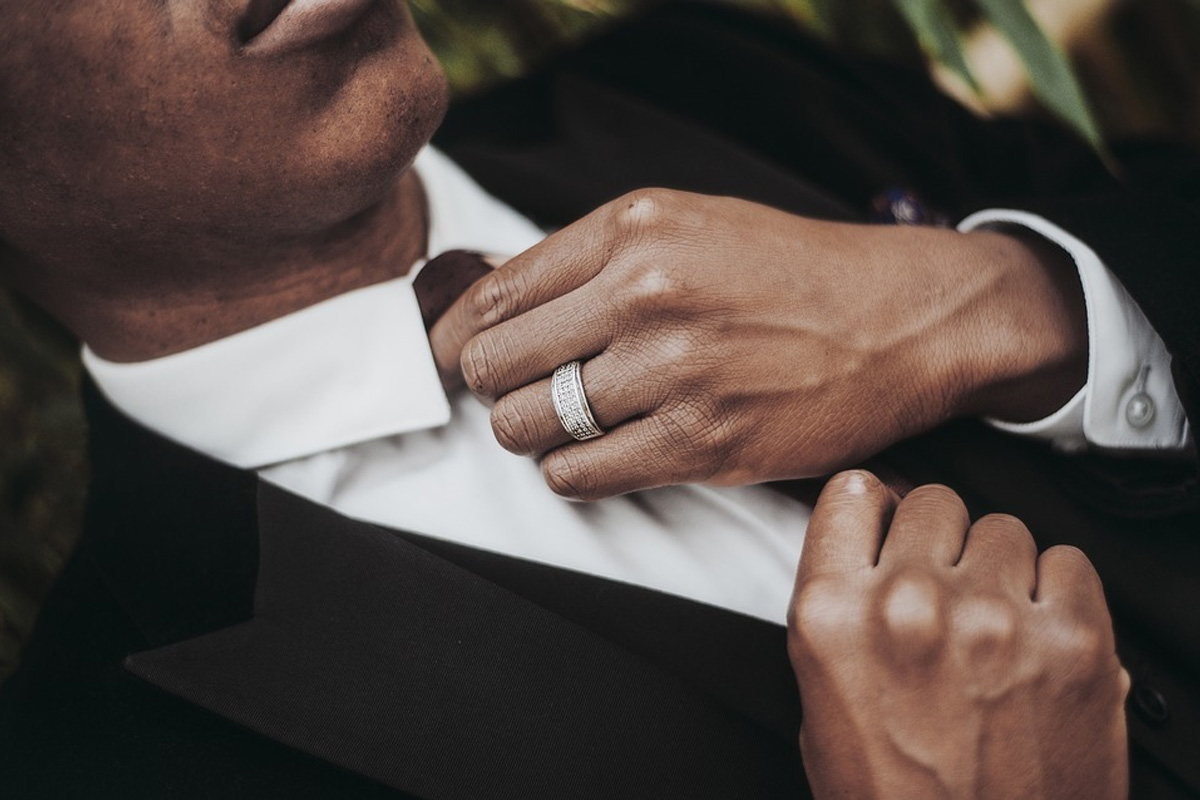 Reading Time:
2
minutes
We're all familiar with the idea of VIP treatment at a casino. From the depiction of high rollers occupying the penthouse suites of casinos on the silver screen to the facilitation of lavish lifestyles that such prestigious individuals enjoy, the life of a VIP at a casino which welcomes them is one that many of us aspire to.
Unfortunately, unless your bank balance has more zeros than a line of computer code, it's an experience that might traditionally have been outside of the grasp of most people. However, the online casino industry is revolutionizing not only the way in which we gamble – but also the way in which casinos treat us. Here are a handful of tangible improvements that online casinos have brought to the VIP experience.
Accessibility
First and foremost, online casinos have extended the red carpet to virtually everyone. Whereas you have to spend an eye-bulging amount in a brick-and-mortar establishment to merit special treatment, all that's required from an online operator is a simple sign-up. Of course, the larger the sums you wager, the greater the benefits you can expect to reap – but the bar is far lower to begin enjoying the VIP treatment in the first place. Why? Because websites do not deal with the same overheads as physical casinos. With no staff to pay and no buildings to rent, light and warm, the savings can be passed on to a greater number of customers.
Benefits
As well as broadening the access route to the VIP lounge, online casinos have also tweaked the benefits on offer. Of course, things like hotel rooms and complimentary meals and drinks are not on the table, but they have been replaced with a raft of other perks that are more geared towards gambling. Free bets, returned losses, cashback and free merchandise are just some of the incentives which online casinos offer their clientele, giving you more reasons to keep coming back. While they might not sound as lucrative as penthouse suites, they're certainly more commonplace – and they could afford you the chance to double your money without risking a penny.
Choice
With brick-and-mortar casinos, there are a limited number of tables you can sit at and a limited number of slots you can play. If your preferred pastime is at capacity, that's simply too bad. Now, however, there's no need to wait your turn, since everyone can play simultaneously at online casinos. And with the advent of the Bitcoin online casino, you can enjoy even greater freedom in the currency with which you conduct your transactions. Crypto is becoming an increasingly mainstream option and offers great privacy, security and efficiency benefits.
Automation
In a traditional casino, every bet you make must be manually logged by either the dealer of your table, the croupier in attendance or the pit boss overseeing all the action. This requires a tiresome rigmarole in which you register your status as a VIP member from the outset, then the relevant authority continually tracks all of your wagers. With online casinos, the entire process is automated. That means that you'll never have to worry about one of your bets going missing and not contributing to your VIP status.
Online casinos are here to stay – and that's good news for everyone, since more people now have the opportunity to enjoy being a VIP.