Penta Esports announces 'Penta Amateur League' October results, Valorant announced as the title for November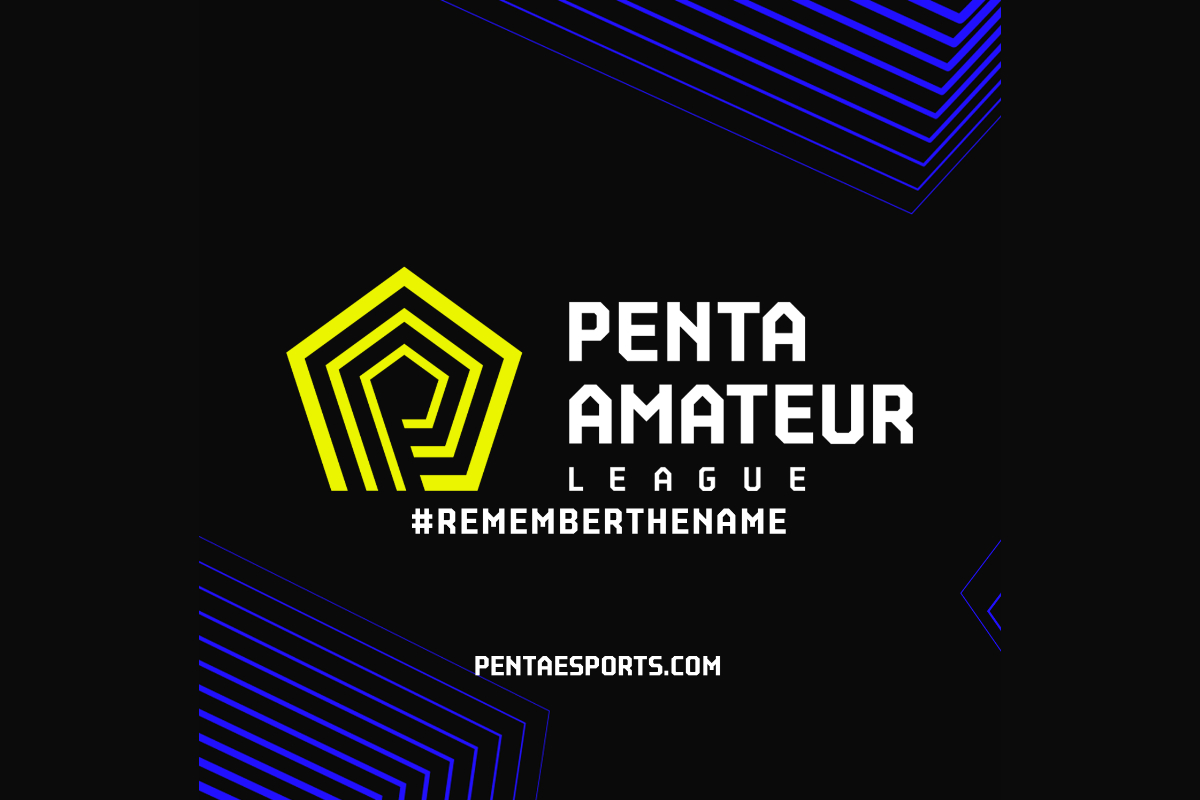 Reading Time:
2
minutes
Gaming and esports company, Penta Esports, has announced the completion of the first month of 'Penta Amateur League' featuring World Cricket Championship 3 on mobile and Gran Turismo Sport on PlayStation 4 and 5.
Shrey 'Hackershrey9' Aggarwal emerged the champion for World Cricket Championship 3. Aditya 'The_Ancient_Pleb' Raghav stood at the top of the Gran Turismo Sport's final standings with a total of 60 points. The champion of each game title bagged ₹1,00,000, with the rest of the players till the 8th position from each game title receiving amounts from the ₹5,00,000 combined prize pool. The broadcast of the playoffs were preluded by the Penta Talk Show, with casters discussing the qualifiers, player journeys and discussing possibilities for the playoffs. The final day of the playoffs also saw an opening music performance by indie artist Gamini prior to the matches.
Said Penta Esports co-founder and head of esports Kiran Noojibail "The objective with this league is to provide aspiring esports athletes with a platform to showcase their skills, kickstart their journey and bring them to the spotlight. The brilliant response that we received in the first month itself has strengthened our resolve to tap into communities from multiple other game titles and we look forward to doing exactly that and more." The game title for November is Valorant and the registrations have started and will be going on till 10th November on Penta Esports' platform. The prize pool for the month is ₹5,00,000.
The qualifiers of the tournament will run from 13th to 21st November. The playoffs will be live broadcast on Penta's Facebook page and YouTube channel from 26th to 28th November. The broadcast will be preceded by the 'Penta Talk Show' on 24th November.
The 'Penta Amateur League' is exclusively for amateurs and semi-professional esports athletes and teams. The games chosen for the tournament throughout the league will be platform agnostic and will include PC, console and mobile titles. Season 1 of the league will run for six months, October 2021 to March 2022, with a monthly prize pool of ₹5,00,000, adding up to a total prize pool of ₹30,00,000.
The complete details of the league are available on Penta Esports' platform. The platform is a one stop destination for all things Penta, including match schedules, match results, VODs of tournaments and leagues, content, news, announcements and much more.
Founded by industry veterans Anurag Khurana, Kiran Noojibail and Akshay Paul, Penta Esports aims to disrupt the ecosystem in India with a holistic approach towards the sector, including leagues, tournaments, content and much more.

India: 20 Arrested for Gambling on Cricket Matches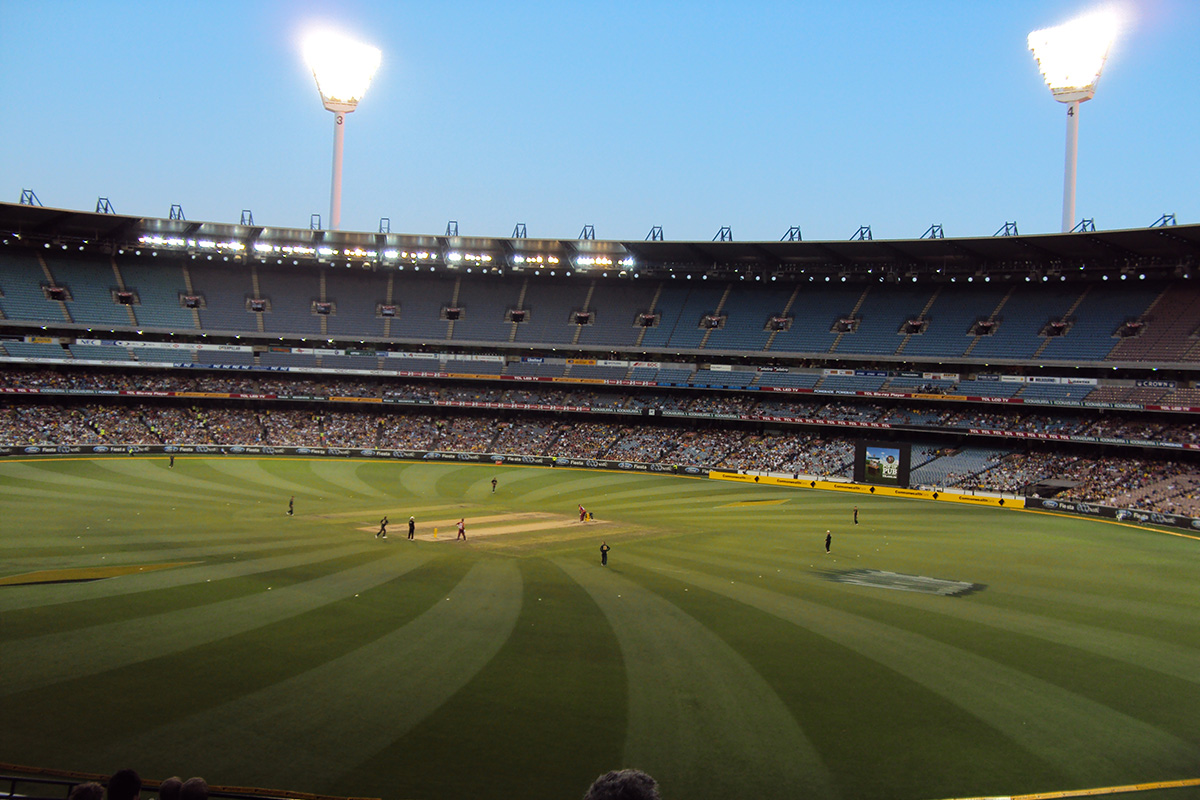 Reading Time:
< 1
minute
Twenty people were arrested for gambling in public places after the police raided several places in the city on Saturday night.
Six people were arrested in the raids conducted by Central Kotwali and Sanyogitaganj police in Rajendra Nagar, Sukhlia, Heera Nagar, Azad Nagar, and Palda areas. The police recovered cash, mobile phones and some incriminating documents from the possession the arrested persons. The accused used to bet on cricket matches, the police said.
On Saturday night, Tejaji Nagar police also busted a gambling racket and arrested 14 people. The police also recovered Rs25,000 and playing cards from their possession. The accused were arrested from Bharat Fuel Station of Khandwa Road area.
"The raids were conducted on the basis of tip-off received from sources, and all the accused have been booked under the public gambling act," said the police.
Nazara acquires majority in ad tech company Datawrkz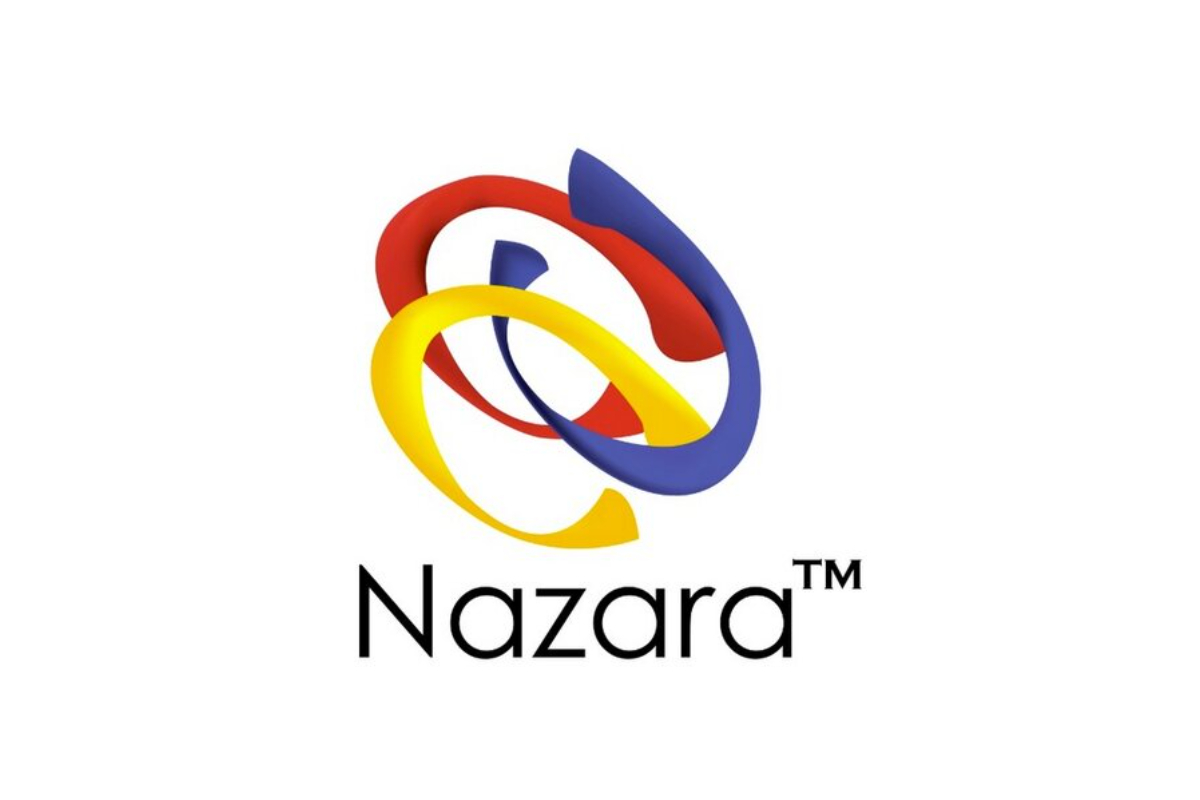 Reading Time:
3
minutes
Nazara Technologies Limited an India based, diversified gaming and sports media company announced that it has entered an agreement to acquire a 55% stake in programmatic advertising and monetization company Datawrkz valuing the company up to INR 225 Cr (approx. USD 30M) linked to CY 22 EBITDA performance.
Nazara will acquire a 33% stake (INR 60 crores payable of which INR 35 crores is partly payable in cash and the balance consideration of INR 25 crores will be paid either in cash or swap of shares) in the first tranche by April 22.  Nazara reserves an option to acquire an additional 22% in the second tranche that is expected to close in Q4 FY23.
Founded in 2013 by Senthil Govindan, IIM Ahmedabad alumnus, Datawrkz is a global advertising technology firm focused on accelerating user and revenue growth for clients through highly optimized digital advertising. With offices in the US, Singapore, and India, the firm functions as an Independent Trading Desk to power digital media strategy, planning and execution. Datawrkz's self-serve product suite for advertisers – Vizibl, includes a Demand Side Platform as well as a Customer Data Platform. On the supply side, Datawrkz generates higher revenue for publishers through AdPrimus, its Supply Side product set that drives higher user engagement, mediates between demand sources, and enables audience segmentation. For the calendar year 2021, Datawrkz posted a combined revenue of INR 90.7 Cr (approx. USD 12.1M) and EBIDTA margin of 12% with around 70% of its revenue coming from the US as per CY 2021 unaudited financial statements.
Datawrkz tech offerings will enhance in-house capabilities of Nazara for optimizing its customer acquisition spends as well as enhance yields on ad monetization of its large consumer base. This ad revenue monetization is expected to assist many of the companies in the 'Friends of Nazara' network.
Further, there is an increasing symbiotic relationship between gaming companies and ad tech companies worldwide as a combination of the two will be value accretive for both businesses. With this transaction, Datawrkz aims to establish itself as a key player in gaming, covering both demand and supply side offerings for the gaming ecosystem in the US and India.
Said Nazara Technologies CEO Manish Agarwal, "We, at Nazara, are looking to build strong gaming ad tech offerings globally with the partnership with Datawrkz. We strongly believe that growth of gaming focused ad tech will be exponential in the coming decade across geographies with the growth of gamers and game publishers across freemium, web3.0 and skill based real money gaming."
He further adds, "Ad tech companies with deep data processing capabilities and first party data ownership will emerge as winners in gaming focused ad tech and will help Datawrkz to create value for itself as well as for Nazara shareholders."
Nitish Mittersain, Founder & Joint MD of Nazara Technologies said, "As always, it's a great moment for us to welcome a new friend to our 'Friends of Nazara' network and I believe Senthil and the entire Datawrkz team will add great value to what we are building at Nazara over the next few years"
Datawrkz founder Senthil Govindan said, "We had started this company with a vision to disrupt the digital advertising space. Datawrkz was already on a fast track to achieve our objective with rapid growth and satisfied clients around the world. Through our partnership with Nazara, I see our pace accelerating further. While Datawrkz will be able to immediately bring our natural strengths to bear within the existing Nazara fold, this also gives both sides a tremendous opportunity to build global advertising and publisher monetization products with a sharp focus on the gaming vertical."
Having acquired multiple companies over the past few years, Nazara has placed itself in a leading position in esports, interactive gaming and gamified early learning space with the 'Friends of Nazara' network. Nazara has acquired a majority stake in Nodwin Gaming Pvt. Ltd (57.05%); Next Wave Multimedia Pvt. Ltd. (52.38%), which operates World Cricket Championship (WCC), the largest mobile-based cricket simulation game, in addition to investment in Absolute Sports Private Limited, which operates Sportskeeda (63.90%) and Paper Boat Apps Private Limited (50.91%) – gamified early learning subscription app and OpenPlay – Skill Gaming (100%).
Niko Partners 2022 Asia Video Game Industry Predictions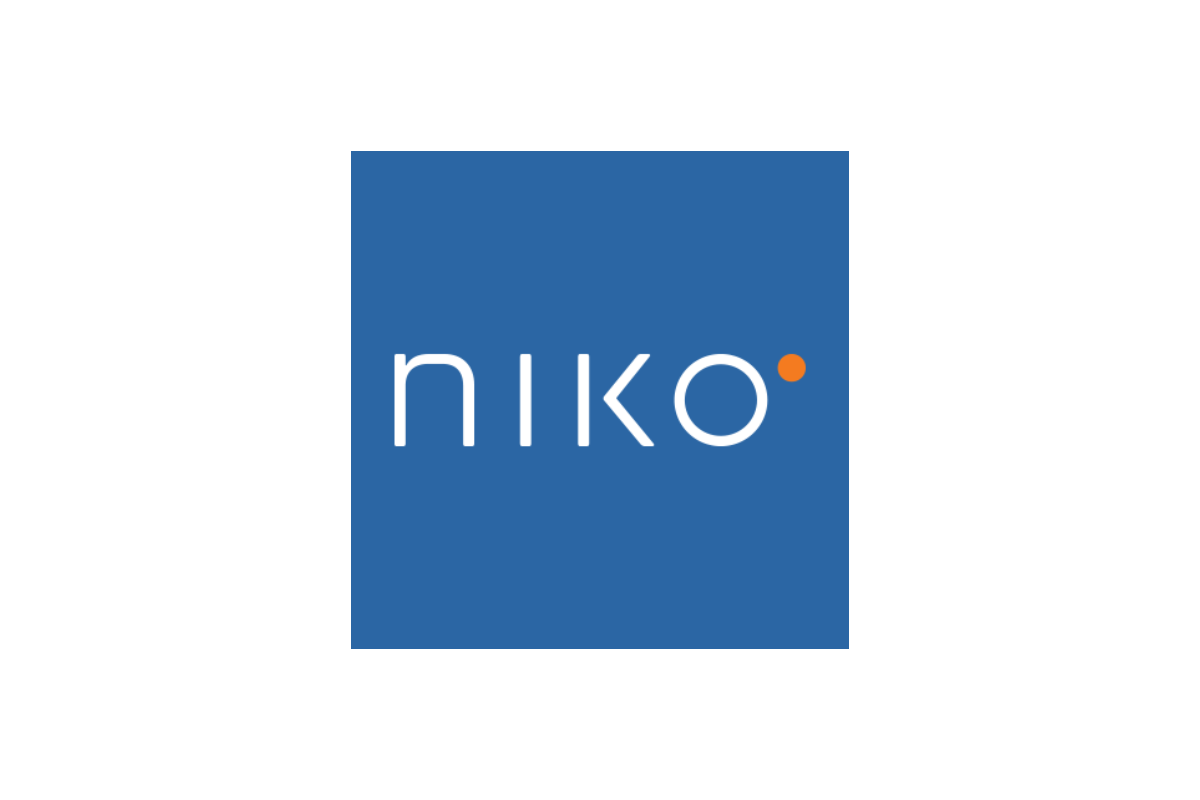 Reading Time:
5
minutes
1. MENA-3 games market revenue will surpass $2 billion in 2022
Niko Partners initiated coverage on Saudi Arabia, the United Arab Emirates and Egypt for the first time in 2022. We call this region MENA-3 in our reports and expect combined games revenue across all platforms to surpass $2 billion this year. Growth will be driven by higher spending per user, additional government support across games and esports, and more gamers entering the market.
2. India will have over 400 million gamers in 2022 
We predict India will surpass 400 million gamers this year, accounting for over ¼ of total gamers in Asia. We also believe that India, the fastest growing market in Asia, will be the next market to reach $1 billion. Niko Partners has often talked about how the ITV markets, referring to Indonesia, Thailand, and Vietnam, would be the next billion-dollar games markets. These three markets have surpassed $1 billion individually over the past two years.
3. Game approvals in China will restart in early 2022 
China's video game regulator has not approved any new titles since July 22, 2021. There were only 755 titles approved in 2021, compared to 1,411 in 2020. With the roll out of the national anti-addiction and real name identification system now complete, we expect approvals to restart in early 2022.
4. China's regulatory approach will shift from reform to enforcement
China's video game regulator introduced new policies in 2021, primarily aimed at curbing gaming addiction among minors. We expect the regulator to shift away from policy reform in 2022, as it looks to ensure compliance with current regulations. We are already starting to see a crackdown on companies that are curbing regulations and we have upgraded the risk of a Steam International ban in China to high.
5. Game companies in China will increase focus on exports 
Chinese game companies have dominated their home market and found success overseas with mobile games. With increased investment in AAA game development, local indie studios and the ongoing regulatory risk at home, we expect Chinese game companies to start finding success on all platforms overseas in 2022 and beyond.
6. Esports will become more legitimate in 2022
In 2017 the International Olympic Committee recognized esports as a sport, in 2018 esports was a demonstration event at the Asian Games in Jakarta, Indonesia and in 2022 Esports will be a medal event at the Asian Games in Hangzhou, China. This will lead to more investment in esports player pipelines and player development. 2022 will enjoy an increase in esports training, education, subsidies aimed at esports management, player development.
7. Cross Platform and Cross Play will be a staple of new titles in 2022
The success of multi-platform titles such as Genshin Impact, the widespread adoption of scalable game engines such as Unreal Engine and Unity as well as the demand for interoperability between devices has led to players valuing cross platform experiences with cross play. We expect some of the largest game studios in China, South Korea, and Japan to introduce titles that run across PC, Console, Mobile and Cloud with cross play enabled.
8. 5G will be available across all 14 markets we cover in 2022 
5G has been rolling out across numerous markets in Asia since South Korea launched 5G services in April 2019. This has led to increased download speeds, lower latency and helped enable cloud gaming on the go. Malaysia, Vietnam, India and Egypt are the four markets we cover that have yet to roll out 5G. We expect them to start their roll out by the end of the year.
9. M&A / Investments / IPOs will continue to play an important role  
2021 was a record year for game related investments, especially in China where the number of transactions doubled compared to the prior year. Tencent alone invested in or acquired more than 100 game related companies last year. We expect M&A / Investments to continue playing a notable role in 2022 and beyond as the value of IP, development talent and new technologies become more important. While there may be a lower number of deals closed in 2022, we believe the overall value will continue to remain high.
10. Gaming companies will capitalize on the metaverse trend better than tech companies, but it's still too early for the concept
Metaverse became a hot word in 2021 with numerous tech and gaming companies embracing the concept. Niko Partners believes that live service video games have been building towards the metaverse concept for several years and that companies with experience in both video game development and social media platform operation will have an advantage when entering this space. We expect game focused companies to see the initial benefits of the metaverse trend while tech first companies will struggle to offer value to users. However, we don't expect to see a true metaverse experience in 2022 based on the currently accepted definitions.
11. The convergence of video games and the entertainment industry further engages gamers 
The video game industry is building on the concepts of metaverse, pan-entertainment and transmedia which is leading to a convergence between games and entertainment. We expect to see more traditional brands, entertainment properties and artists take advantage of live service games in 2022. On the flip side, we expect to see more collaboration between video game IP holders and traditional entertainment such as movies, TV, and comics. This bi-directional approach will further engage gamers in the future.
12. Blockchain game adoption increases, but the space remains experimental 
Blockchain based games made headlines in 2021 and VCs have invested billions in them. The past year has seen the rise of blockchain based non-fungible tokens (NFTs) in games and the exploration of the Play to Earn (P2E) model. We expect to see new innovative game projects in 2022 and increased adoption of blockchain games. However, the numerous barriers to entry, lack of regulation and questions around sustainability will keep the space experimental in 2022.
13. The local game development scene will grow in developing markets 
Of the 14 markets we cover, Japan, South Korea, and China are considered game development powerhouses due to the hit titles released by domestic developers. The success of Vietnamese studio Sky Mavis (publisher of Axie Infinity) and a 2x increase in local game development studios in India since 2019 shows there is growing talent in these emerging markets. We expect to see the release of a hit game ($100m+ revenue) released by a studio from Southeast Asia or India in 2022.
14. The conversation regarding app store take rates will extend into 2022
The Epic v Apple case made headlines in 2021 and it indirectly led to Apple and Google reducing take rates for developers that earn less than $1m per year. In South Korea, a new bill required Apple and Google to offer alternative in app payment options. In China, TapTap made headlines for offering a 0% take rate and numerous developers have invested in direct distribution to avoid app store fees. As pressure continues to build, we expect platform holders to make further concessions in 2022.
15. Increasing government support towards local game development across SEA
In 2021, governments became increasingly supportive of the video game sector. Vietnam's government took an active role in the creation of Vietnam Online Game Developers and Publishers Alliance (which will be formally established in 2022), Indonesia's government showed support towards local game developers through fundings and infrastructure support, and Malaysia's government continue to allocate specific national budget for gaming and esports. We anticipate more of this in 2022.
16. Korea and Japan to continue deregulation of the gaming and esports industry
Following Korea's abolishment of the 10-year-old Shutdown Law and looking at Japan's increasing interest in esports, we expect that both countries will continue to ease regulations or even move towards deregulation of certain laws or ordinances that hamper the growth of the gaming and esports industry. While an overhaul of the regulatory environment might not be feasible, small changes will be possible to occur in 2022.
Check our 2021 predictions accuracy here. All our predictions came true, except for #7 as a freeze on game approvals in China led to a lower number of import games being approved in 2021 vs 2020.