The UKGC & GamStop – Keeping Brits Safe from Non GamStop Casinos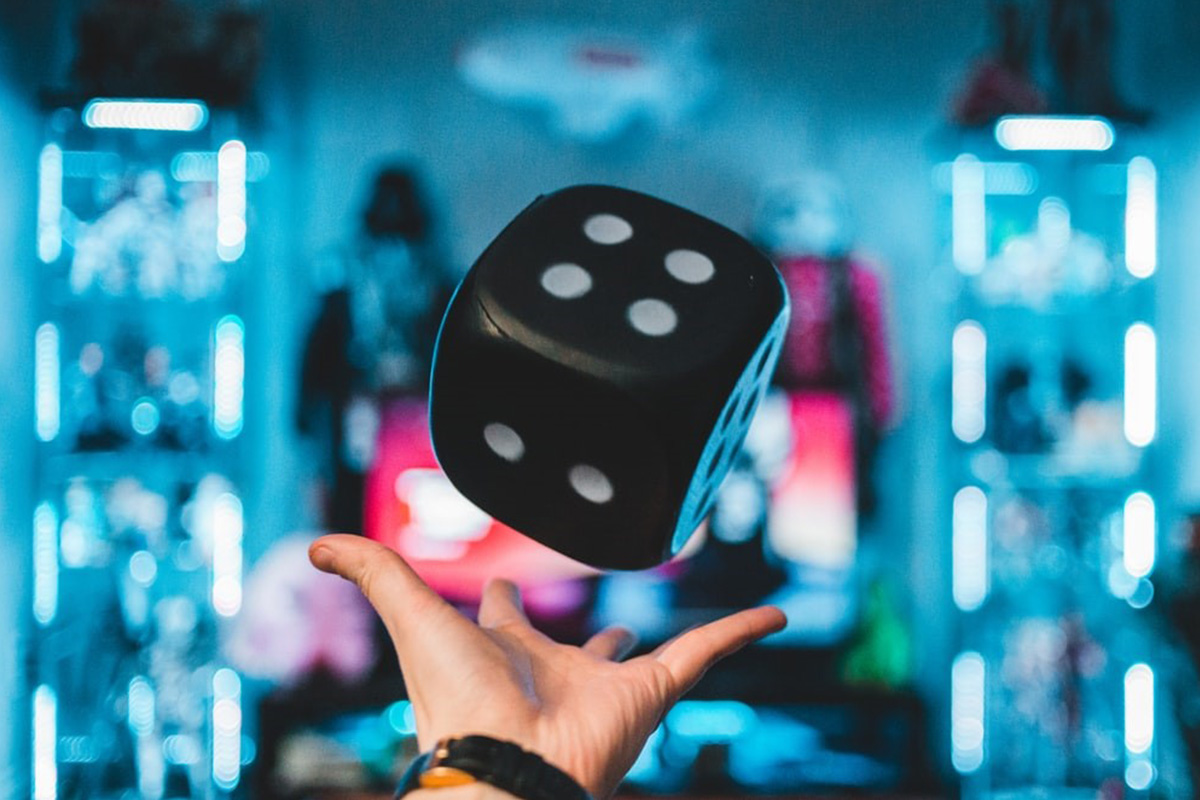 Reading Time:
4
minutes
Gambling has a long and storied history in Great Britain, with horse racing being the favored betting option for Brits since the sixteen century, despite facing opposition from social reformers and evangelical Protestants. After the Second World War, bingo halls grew in popularity in the UK. They quickly became the predominant wagering option, with the Gambling Act of 2005 paving the way for casino-style resorts and internet betting in the new millennia. Now, online slots and sportsbooks dominate this landscape, with 47% of the British population gambling at least once per month.
Due to the rise of his pastime's popularity, concerns have arisen regarding more and more Brits falling prey to the temptation of quickly turning a dime with little effort. Per YouGov estimates, around 2.7% of adults in Great Britain have a compulsion toward this activity. That percentage has resulted in the UKGC taking a fiercer stance in the war against the proliferation of problem gamblers. Its chief weapon in this fight has been GamStop, a mandatory self-exclusion program aimed to help anyone facing this issue not continuously fall prey to its dangers. Below, an analysis follows concerning how the UKGC and other British entities are trying to keep online gambling primarily an entertainment-based activity, particularly with the allure of non GamStop casinos looming over players' heads.
The UKGC Explained
The UKGC is Britain's all-encompassing gambling regulator founded in 2007, whose birth got outlined in the 2005 Gambling Act as the body intended to replace the Gaming Board for Great Britain. Its job is to license and monitor all companies that offer gambling services on UK soil, both in the land-based and online sectors.
The UKGC has a reputation for being Europe's most stern regulator, tightly looking after British players. International industry overseeing bodies like Curacao eGaming and the Malta Gaming Authority has been around longer than the UKGC and implement many of the same security measures but are not as diligent in scrutinizing their licensors. These and other regulators based in smaller countries like Panama and Curacao are the ones that license casinos not on GamStop, which offer their services to UK citizens. The main allure of a non GamStop casino is that it allows more player freedom because it does not implement the same gameplay restrictions that site approved by the UKGC must put into place.
How Does GamStop Operate
In short, GamStop is a nationwide database that all UKGC online casinos plug into to find out which players they can let bet on their sites and which they must reject. GamStop is a network that notes every player with an activated self-exclusion ban on a UKGC-licensed gambling platform. Once a person has done so, they cannot continue betting at any site whose operating entity is in Great Britain until their self-exclusion period elapses.
Participation in the GamStop program became obligatory for all UK gambling sites in March of 2020. Though, the implementation of this scheme had been in the pipe since mid-2017. Alas, it kept getting postponed until it finally got a release date set for 31st March, as part of the Commission's initiative to reduce gambling harms. The UKGC followed up the introduction of GamStop with new anti-gambling measures in early-2021, which included the removal of auto-play functions and the introduction of lower max wager limits.
UK sites not on GamStop do not adhere to these restrictions, which is why many players find them attractive. That said, they only should get sought out by those that can control their impulses. Naturally, that also includes individuals that do not have an active self-exclusion ban.
More Resources That Aid with Problem Gambling
UK residents do not solely rely on the UKGC to help them cope with their current or developing gambling addiction. Multiple non-for-profits organizations do their part in aiding all those that are brave enough to ask for their assistance.
GamCare is likely the most famous charity of this kind, established in 1997, providing support across England, Wales, and Scotland. It offers a 24/7 hotline, a live chat, and a message board where concerned parties can get help from professionals and others in the same situation as them. GamCare also supplies information regarding money management, self-exclusion, and blocking software. Regarding the latter,  GamBan is an established app that works with GamCare, and it acts as a safeguard, restricting access to gambling sites to those who have chosen to stop betting but may lack the willpower to resist their urges.
BeGambleAware is an organization similar to GamCare, providing many of the same help options. It is notable in that it is proactive in funding research concerning problem gambling. BeGambleAware works with the NHS to produce public health campaigns on a national scale. Nevertheless, it also offers practical local solutions. The Charity Commission regulates its activity in England and Wales.
Players also always have the option of contacting their bank and asking them to place a hold on all gambling-related transfers. That is a more traditional anti-gambling measure that is very effective.
UK Casinos vs. Gambling Platforms Not on GamStop
As discussed, non GamStop casinos get favored by those that wish to have more options on their quest for riches via online betting. Nonetheless, this variety comes at the price of less player protection. Though UK laws say that only companies based in Great Britain can offer gambling services to the country's residents, there is no history of authorities prosecuting those that choose to play at offshore sites. There are zero indications that this will happen anytime soon. Thus, Brits have enjoyed non GamStop casinos for over a decade without fear of facing prosecution. Again, in no way should anyone see these platforms as a way to bypass an activated self-exclusion. Only those that can keep a clear head when wagering should use them.
Final Thought
There is no doubt that 2020 was not a good year for the gambling industry. UK's gross gambling yield fell from £14.1 billion in 2019 to only £5.9 billion in 2020. Nonetheless, the online sphere not only persevered but thrived. So much so that stats now show that 63% of UK gamblers prefer betting over the internet. Regardless of the method used, parties interested in testing their luck on games of chance or sporting events should remember to engage in this activity responsibly, only wagering what they can afford to lose. If they feel that they can no longer control themselves and remain within the limits of their gambling budget, seeking professional help should be compulsory. It is in everyone's best interest.

Bonanza Billion by BGaming showed record results in the first month after launch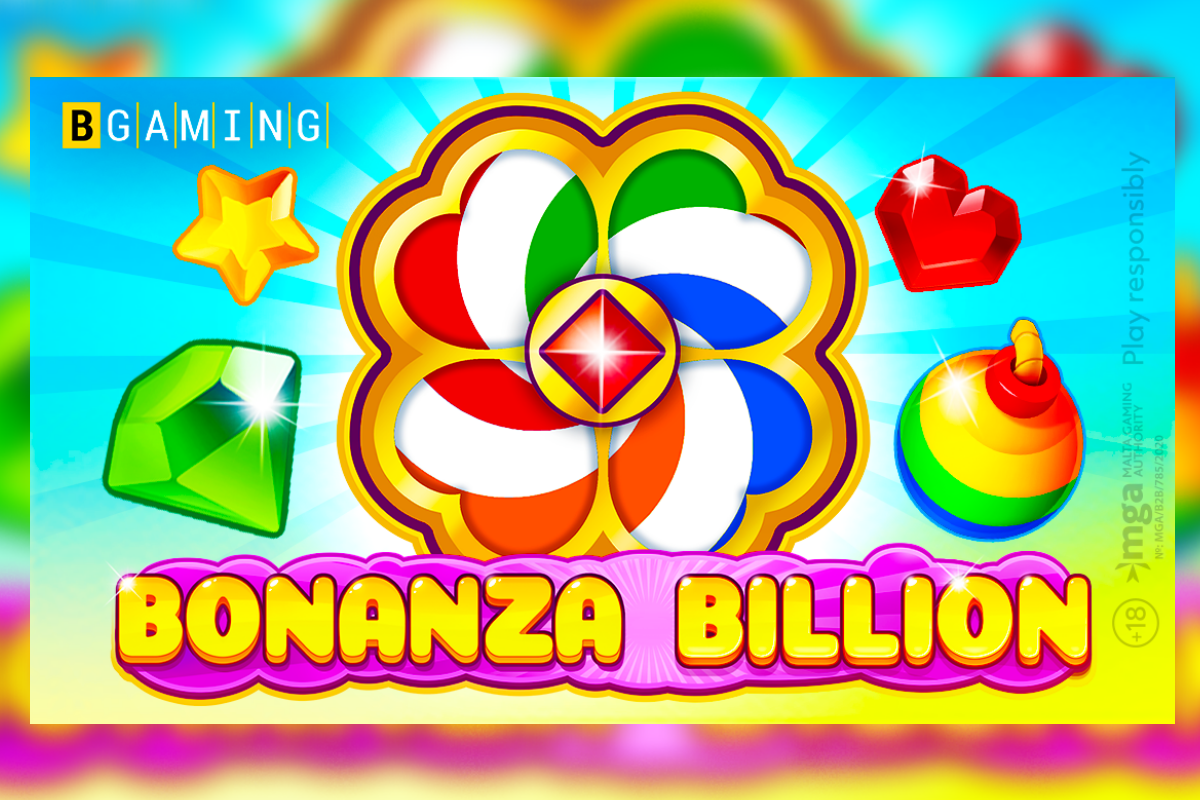 Reading Time:
< 1
minute
Bonanza Billion, the first slot with refilling reels by BGaming, showed the most successful start among the provider's titles. The first month after release, the game exceeded the results, namely the bets count of the BGaming top slot called Elvis Frog in Vegas by 21%. 
Launched on the 3d of December, the Bonanza Billion slot inspired players to win with a charming Christmas look. You can see how it was in a streaming session with Haddzy. 
Now it's time to present the basic version of the game. Bonanza Billion, full of colours and juicy fruits, turned into its classic look, which will delight casino amateurs during the year. The changes doesn't affect the features pack. Free spins, Multiplier, Buy Bonus, and Chance x2 will still be available!
"We're focused on providing new mechanics to our players, and we're extra are glad to see such great results of the first cascade slot in the lineup. The combination of refilling reels and the buy bonus feature make the game especially engaging. This is the best way to see an epic win on the screen! " commented Kate Puteiko, CS Marketing Manager at BGaming. 
BGaming will add one more slot with refilling reels and the buy bonus feature to its collection following the players' preferences. Irish-style Clover Bonanza will be released in spring.
BGaming is a fast-growing game provider converting gambling into gaming. Thanks to an expert team and a player-driven approach, the studio creates innovative and engaging products featured on reputable platforms and 700+ online casinos worldwide. BGaming is the world's first to support cryptocurrencies and offer Provably Fair games. Today the brand's portfolio includes 70+ products with HD graphics and a clear user interface for every device.
A GAME OF TWO SCARVES: JAMIE REDKNAPP INVESTIGATES THE TRAGEDY OF HALF-AND-HALF SCARVES IN FOOTBALL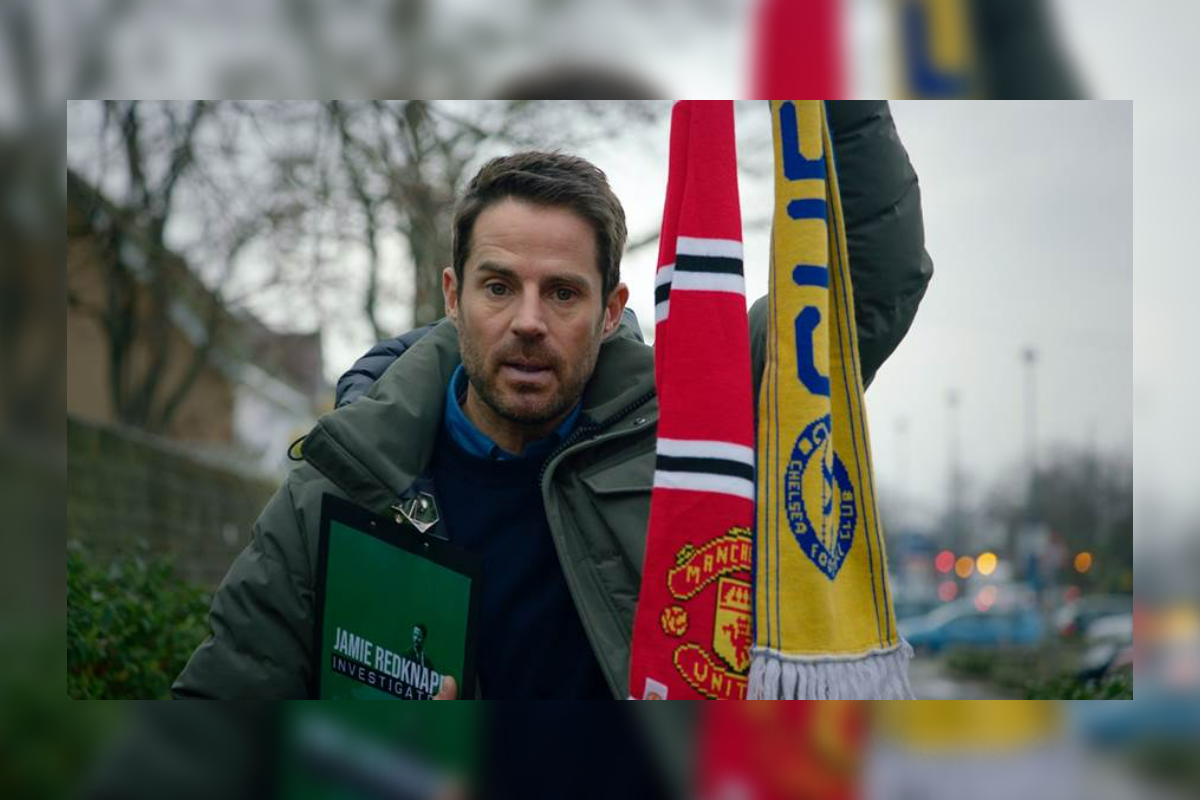 Reading Time:
2
minutes
New Paddy Power series sees Redknapp chance his arm as documentary maker to learn about the origins of one of the worst things to happen to football
Footballer-turned-pundit, Jamie Redknapp, is now stepping into the world of hard-hitting documentaries to tackle one of the biggest issues in the modern-day game…the half-and-half scarf.
Paddy Power's Jamie Redknapp Investigates is a new series that will see the former Liverpool and Spurs legend get to the bottom of the things that really annoy football fans about the modern game.
Episode one sees Redknapp get to the bottom of half-and-half scarves – the ghastly neckwear issue, described by fans he interviews as "Filth", "Foul" and "So sh*t".
In the first of a three part series – with episodes two and three released over the fortnight – Redknapp reveals the industry is now worth "over half a billion pounds" and tracks down the inventor of the half-and-half scarf.
The inventor, Brian, explains that the inspiration behind joining two separate scarves together was his own divorce, after his wife cut everything he owned in half.
Sewing his Arsenal and Holland neckwear together, Brian created the world's first half-and-half scarf – which rather unfortunately reads "Arse land".
But, at what cost? "Half-and-half scarves have a very short shelf life," says Redknapp's next interviewee – environmental activist, Lisa.
Discarded items can unfortunately find their way into nature, with Lisa reporting sightings of a baboon wearing a scarf featuring Tony Pulis at one end Sean Dyche at the other. Although Lisa does say that there aren't health implications for the animals, they "just look really stupid".
Redknapp then returns to see Brian once more as he's told there's a gift waiting for him. And, after showing off his diversified portfolio (including Manchester United and Liverpool half-and-half facemasks), the inventor gives the former England international his present.
Unfortunately, the Redknapp edition scarf features Harry at one end but the wrong Jamie at the other – Jamie Vardy.
Episode two of Paddy Power's Jamie Redknapp Investigates, released next Friday, will see Jamie taking on Twitter trolls.
Spokesman Paddy Power said: "Forget diving, dodgy VAR calls and people leaving early – half-and-half scarves are the biggest disgrace in football right now. So, we put our best man on the case to investigate and uncover the ugly truth about this scourge of modern football that we know annoys all proper football fans across the country.
"Because there are some things that just don't look right together, like pasta and ketchup or Tottenham and trophies."
The full video can be viewed on Paddy Power's YouTube and Twitter  pages.
Playtech Live launches bespoke offering with bet365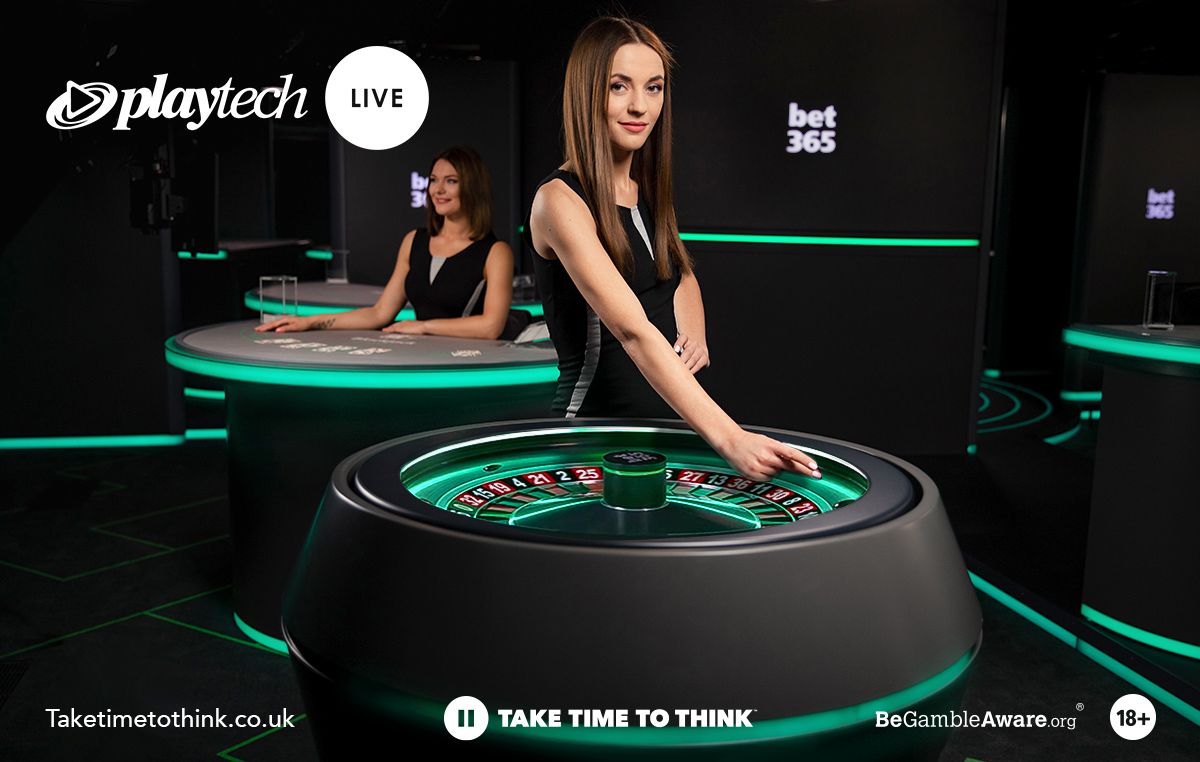 Reading Time:
< 1
minute
Playtech, the world's leading gambling technology company, announces the launch of the largest scale studio development in the supplier's history with long-term partner, bet365.
Built across two separate studios, the new development is the biggest Live Casino studio launch in Playtech's 22-year history.
The new studio offering, comprises of twelve 7-seat Blackjack tables, two classic single-zero Roulette, three Baccarat, and two All Bets Blackjack tables.
In addition to the aforementioned tables, it also hosts the new and exclusive multiplier roulette game, Super Spin Roulette. Super Spin Roulette is a bespoke game built as part of a collaborative partnership with bet365 and boasts unique gameplay – with each spin, a random Multiplier is revealed with the highest possible Multiplier of x540. The custom-made studio design puts Super Spin Roulette at the heart of the action, with all tables placed around the centrally located Super Spin Roulette game.
Kevin Kilminster, Head of Live Casino Innovation at Playtech, said: "We are extremely proud that bet365 has chosen to partner with Playtech to create new and engaging content for their customers. It is fantastic to see one of our most prestigious partners taking the opportunity to build bespoke content and utilising the vast knowledge and experience that the Playtech Live team has to offer. Super Spin Roulette is genuinely one of a kind and the gameplay experience is very exciting. Both new studios are designed to an incredible standard, and this is testament to Playtech's scale and innovation when it comes to supporting our partners. We look forward to continuing our strong and successful partnership with this world-class operator."