BAHRAIN INTERNATIONAL TROPHY TO BE SHOWN LIVE IN 130 COUNTRIES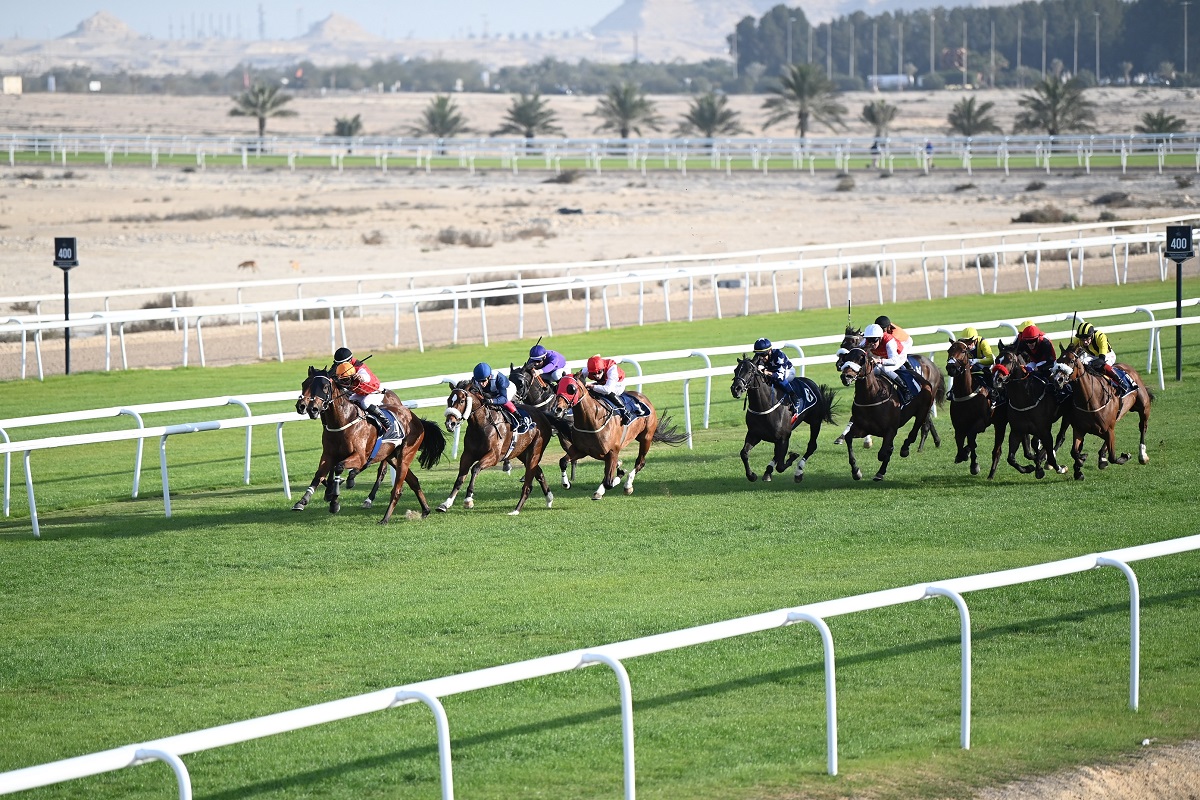 Reading Time:
2
minutes
The global horseracing spotlight will be firmly on the Bahrain International Trophy tomorrow (Friday, November 19), with the Kingdom's showpiece race attracting unprecedented television interest.
The £500,000 contest has attracted 14 runners from six countries including four-time Group 1 winner, Barney Roy, trained by arguably the world's best trainer right now, Charlie Appleby. The race, which also sees a strong local contingent, is due off at 4pm local time (1pm GMT).
Racecourse Media Group (RMG) and HBA Media, two of the leading horse racing media rights companies, working with the Rashid Equestrian and Horseracing Club (REHC) in Bahrain, have secured widespread global coverage of the event which will be available to view in 130 countries.
Broadcasters taking live coverage include Fox Sports in the US, ESPN in Latin America and Caribbean, and SuperSport in Africa.
In addition to ESPN, the Caribbean will be served by SportsMax and 17 countries in the Middle East and North Africa will have access to the race through the Dubai Racing Channel, Yas TV and Bahrain TV, while Saudi TV will show a recording, as will the Green Channel and Tellytrack to its Japanese and South African audiences.
Live coverage will be taken by RMG's TV channel, Racing TV, plus Sky Sports Racing, in the UK and Ireland, while ITV, the UK's biggest commercial broadcaster, will feature the race in its Saturday programming.
Other broadcasters taking live coverage in Europe include NENT (the Nordics), Match (Russia), SilkNet (Georgia) and Equidia (France). 
RMG is also delighted to be working with Timeline TV in co-producing the live one-hour world feed programme.
Executive Director at the Rashid Equestrian & Horseracing Club, Sheikh Salman bin Rashid Al Khalifa, said: "For some of the world's leading broadcasters, such as Fox Sports, ESPN and SuperSport, to devote valuable airtime to the Bahrain International Trophy, in only its third year, is testament to the rapid and unrelenting growth of Bahrain racing on the international sporting calendar. We are delighted with the interest."
Seb Vance, Director of Communications and International TV Distribution at RMG, said: "It is a great honour to be working with the Rashid Equestrian and Horseracing Club again. Both RMG and HBA couldn't be happier with the take-up from international broadcasters. The race is bursting with quality, and we look forward to conveying all the colour and excitement from Sakhir Racecourse, in a special one-hour world feed programme, which RMG is co-producing with Timeline TV."
Gift & Go Signs Deal with Light & Wonder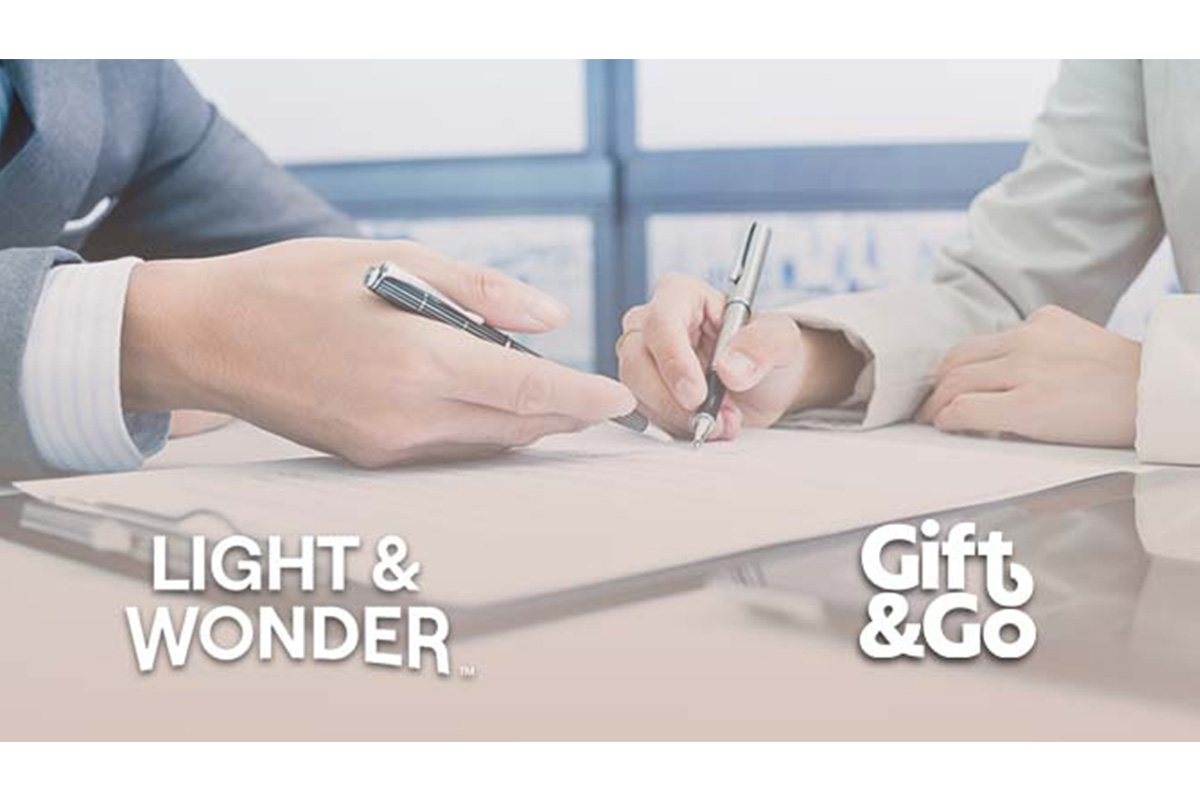 Reading Time:
< 1
minute
Gift & Go has finalised a long-term extension to its partnership with a subsidiary of Light & Wonder to continue its growth and expand its revolutionary gifting technology software across U.S. markets.
The three-year agreement will further enhance Light & Wonder's position as a global leader in land-based casino ecosystems and cross-platform game experiences.
Light & Wonder's successful PLAYER BOUTIQUE was created in partnership with Gift & Go. Currently deployed in over 70 casino sites across the US, it drives a unique player reward and loyalty experience for operators.
Casinos can quickly implement powerful promotions to boost footfall and increase engagement, while players can earn and redeem rewards based on multiple triggers, and then select the gifts most relevant to them.
Jon Reuben, Gift & Go Co-Founder, said: "PLAYER BOUTIQUE has had incredible market penetration across the U.S. and our collaboration with Light and Wonder has transformed the way land-based casinos reward their players. We're so excited to build on our partnership, using Gift & Go's unique technology to deliver a truly unique gifting on demand experience."
Bill Bachman, Director of Consulting & Gifting Services at Light & Wonder, said: "The seamless integration between casino technology and AMAZON fulfilment is one of our biggest strengths, and we couldn't do that without Gift & Go. They help us execute that flawless process and together we deliver on that unique gifting experience, along with the best customer support ever seen in the industry."
The new three-year agreement will see Gift & Go and Light & Wonder continue to roll out the innovative software that provides a transformational reward experience for both operators and players.
CT Gaming Won Casino Management System of the Year Award at BEGE EXPO 2022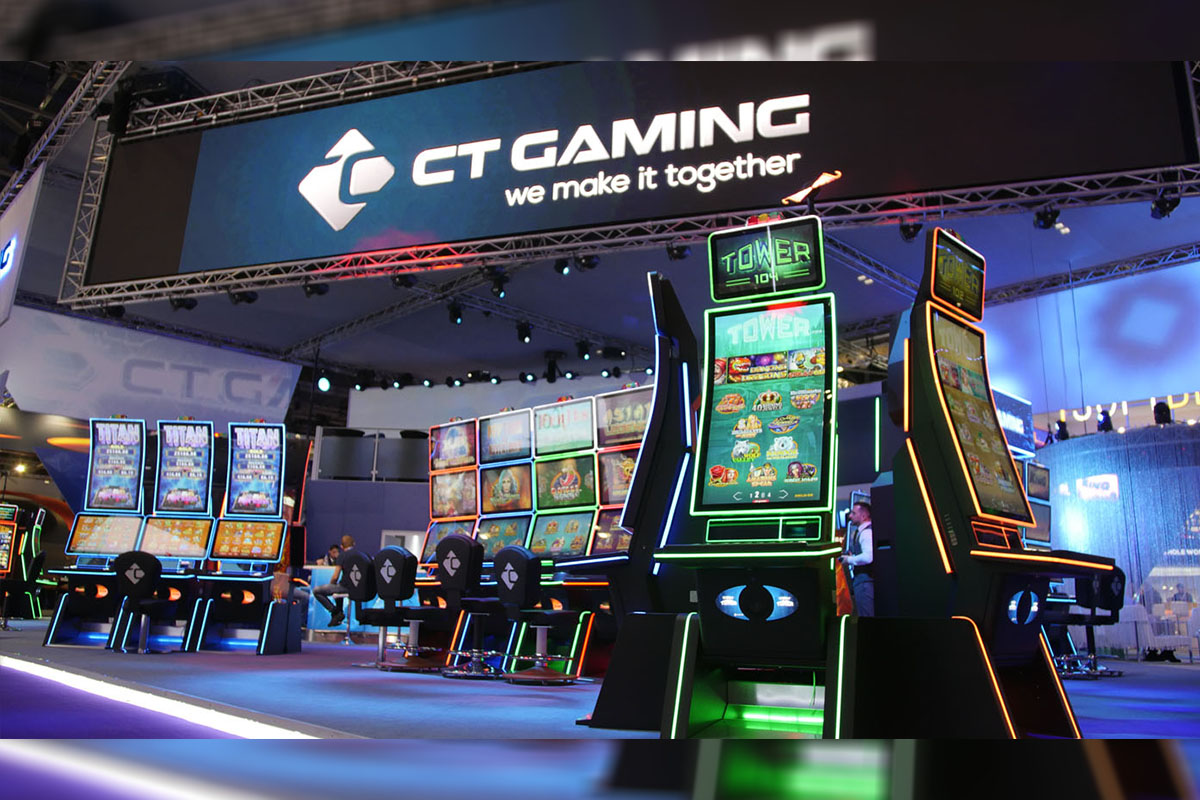 Reading Time:
< 1
minute
CT Gaming's Casino Management System was recognised as the best system offered by winning the prize CMS of the Year at the BEGE Awards 2022.
The 13th edition of the Awards took place at Club Megami at Hotel Marinela, Sofia, in front of an audience of industry executives, who saw 18 honours handed out to winners ranging from the biggest names in the industry.
"Our expert team has worked incredibly hard on the casino management system. This award and the fact that our system is preferred and sought out are proofs of their dedication," Robert Stancu, Regional Sales Manager Romania at CT Gaming, said.
CT Gaming's Casino Management System is designed for gaming locations – from small gaming halls to big casinos, managing slots and live games. It offers a full range of modules and player tracking options, featuring maximised functionality and flexible applicability to a broad spectrum of customers' needs. The system provides complete control over all activities in real-time for slots, live games, and analysis and reporting results.
SiGMA Expands its Global Authority with Malta Week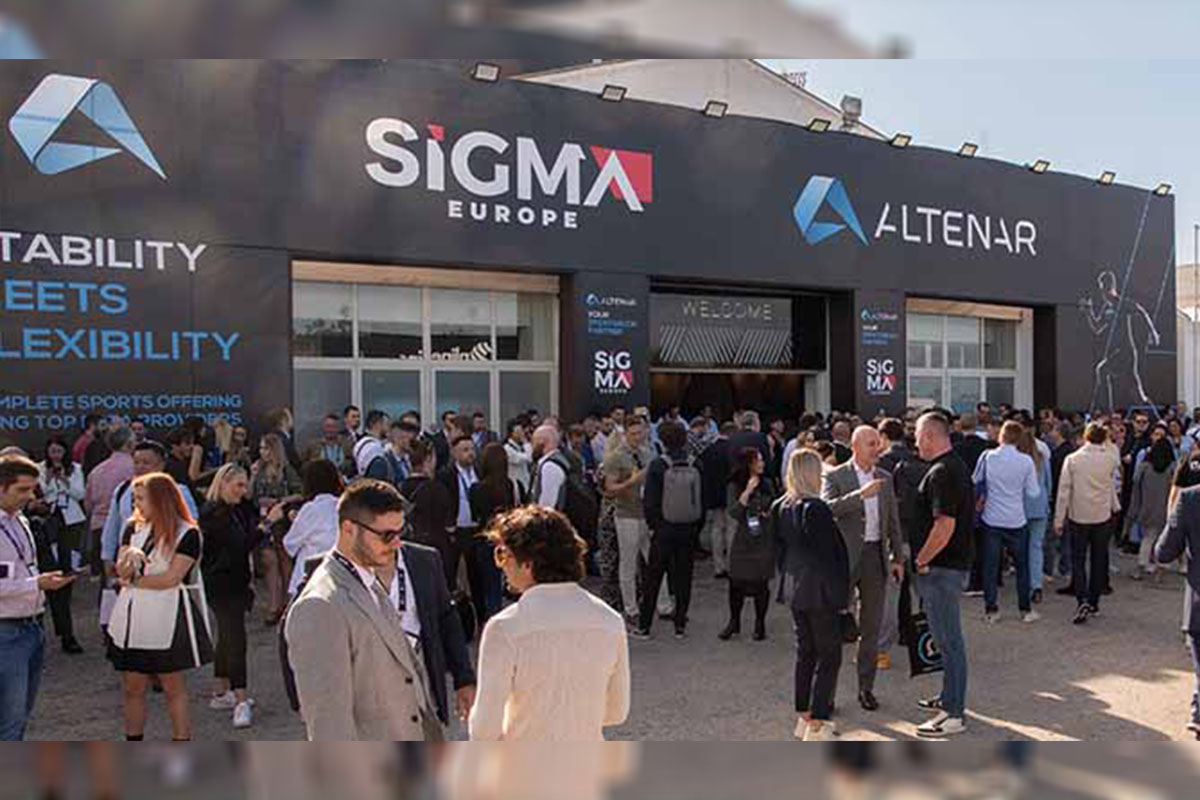 Reading Time:
2
minutes
Malta Week, the largest iGaming event in the world in 2022, was hosted by SiGMA Group last week. The event was a great success. More than 25,000 attendees, 1000 sponsors and exhibitors, 400 speakers, 300 affiliates, 400 companies and 100 influencers were there for the event.
These three days have been jam-packed with informative panels and keynotes, networking activities and an ever-expanding industry-setting show floor.
The Conference
SiGMA Conference has brought together policymakers, thought leaders, influencers and C-Suite executives from the global gaming and affiliation space with audience.
In his keynote speech, Finance Minister Javier Fransisco Antonio Silvania stated that his presence at the conference demonstrates Curaçao's determination to become a "major player in the online gambling business." Silvania is in charge of modernising the Dutch-Caribbean island's gambling industry to ensure effective regulation and monitoring. The new restrictions are set to go into action in 2Q23.
The Expo
The expo floor included a carefully chosen showcase of market-leading products and services. This high-energy exposition gave delegates the opportunity to target the industry on a worldwide scale and target the particular niche. It also provided a direct path to some of the top brands in the industry, making it a great venue for networking and brand promotion.
Ministers and government entities
During the week, government entities, ministers, and even the Prime Minister of Malta came to SiGMA Europe. When he spoke to the delegates, Prime Minister Hon. Robert Abela said: "Events such as SiGMA celebrate the spirit of Malta's economic vision and Malta's entrepreneurial drive. Eman and his team are proof of this, and I commend their can-do attitude. By working together, we will be able to ensure more successful years of this already thriving gaming industry."
He also added that this is the government's top priority. "This is an industry which we are very, very proud of. Malta is the home of choice for over 300 gaming firms providing over 10,000 gaming-related job opportunities. In addition, many of the companies are listed on the major stock exchanges boasting a superior level of governance".
Carl Brincat, CEO of the MGA, stated on a panel on the first day of SiGMA Europe that the regulator has learned that it must lay the framework before implementing innovative measures.
4 Awards Nights celebrated industry leaders
At SiGMA Europe's Awards Night, the most influential people in the international gaming and marketing community came together for a gala night like no other.