iCandy Acquires Renowned Lemon Sky Studios, To Form Largest Game Development Company in Australia and Southeast Asia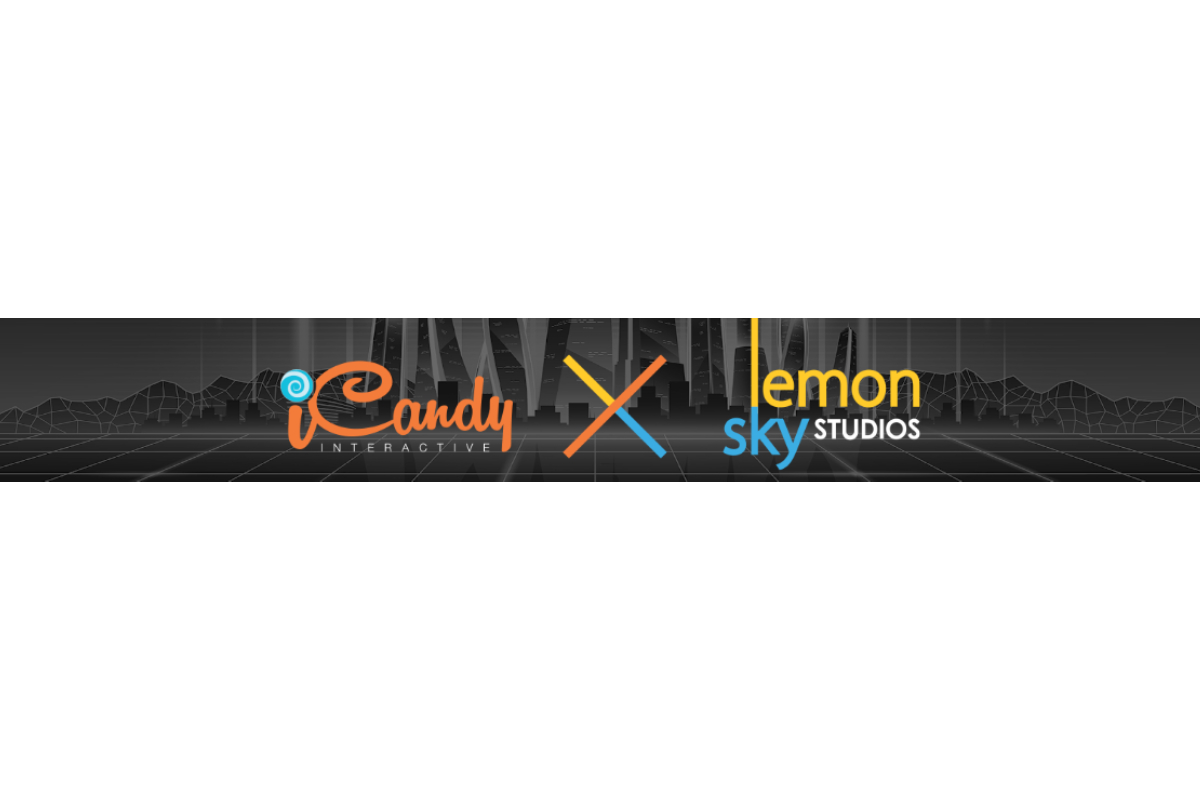 Reading Time:
3
minutes
iCandy Interactive Limited announced its 100% acquisition of the leading Southeast Asian gaming studio, Lemon Sky Studios. This acquisition adds strategic value and significant scale to iCandy's existing capabilities. It will form the largest pure-play game development company on the Australian Stock Exchange, and in Australia and Southeast Asia too, with more than 450 employees while generating no less than A$17 million (US$12.36 million) revenue per annum.
With significant interest and best-regarded growth in gaming driven by the metaverse concept, iCandy Interactive and Lemon Sky will be a leading powerhouse through its regional expansion plans in developing casual and AAA gaming on blockchain for the open metaverse.
The metaverse is a virtual world that allows work and play, shared by millions (or billions) of people. It is built with next-generation technology encompassing Virtual Reality, Augmented Reality and Video and Gaming technologies.
iCandy Interactive's core business is in game development, game publishing, and esports. The company is the co-founder of the global esports league and platform, Esports Players League (ESPL), fast-growing across 17 countries in Southeast Asia, South Asia, Latin America and Europe.
Games on the iCandy network are played by over 360 million mobile gamers worldwide. The gaming studios based in Malaysia, Singapore and Indonesia have won multiple awards, including Google Play's Best of 2016 and 2017 New Android Excellence Game Award* Games Award for Crab War and other various coveted international events.
Its latest game release, Claw Stars, is a top-rated mobile game with over 1 million downloads since its initial release in July 2021. It has received more than 50,000 4-star and 5-star reviews on Google Play and App Store.
Founded in 2006, Lemon Sky Studios is an award-winning video game and animation studio world-renowned for providing innovative visual art solutions for critically acclaimed
AAA gaming titles ranging from Overwatch 2, Call of Duty – Infinite Warfare, to SimCity, Diablo 3, StarCraft: Remastered, amongst many other illustrious titles.
The studio has amassed an incredible clientele over its 15-year history, working with gaming industry leaders such as Blizzard Entertainment, Naughty Dog, 2K Games, Square-Enix, Bandai Namco, Microsoft Studios, EA Entertainment, Disney and Nickelodeon.
"Lemon Sky Studios is a phenomenal acquisition and an excellent addition to iCandy Interactive. We now have this unparalleled capability in the region, we will focus a fair bit of our newly gained superpower to make high-quality games for the metaverse, arguably the most important development for the gaming world." says Kin W. Lau, Chairman of iCandy Interactive.
He adds, "Lemon Sky Studios' track record in creating world-class visuals for AAA games is highly regarded in the industry. To merge our expertise with a studio like Lemon Sky is truly phenomenal, and we cannot wait to see the outcome of integrating our teams,"
"Collaborative partnerships in the creative industry are pertinent to keeping things fresh and innovative. We are positive that this merger will encourage creative working methods and bring about new ideas. We are extremely excited about the possibilities that lie ahead," said Cheng-Fei Wong, CEO of Lemon Sky Studios.
The acquisition will be at a valuation of MYR135 million (A$44.5 million, US$32.4 million), to be fulfilled together with cash and newly issued iCandy shares.
Concurrent with the acquisition, iCandy has also announced that it has raised A$40 million (US$29.1 million) from institutional investors via a placement that is heavily oversubscribed.
Leading iCandy's latest fundraising round is another gaming heavy-weight, Animoca Brands, iCandy's cornerstone investor. Animoca is a global leader in gamification technology and blockchain gaming with an extensive portfolio of over 100 investments in NFT-related companies and decentralised projects contributing to building the open metaverse. They raised more than US$200 million in 2021 and is currently valued by investors at US$2.2 billion. Separately, The Sandbox – Animoca's subsidiary raised US$93 million recently, in a round led by Softbank Vision Fund 2.
The global video game industry is estimated to be worth A$214.33 billion (US$155.95 billion) in 2020**. With the APAC region leading the industry at 49% of the worldwide market, there is a clear pathway for growth with enormous upside potential expansion.

Apex Legends Mobile version Launched in India | Quotes From ESFI, Qlan & Alpha Zegus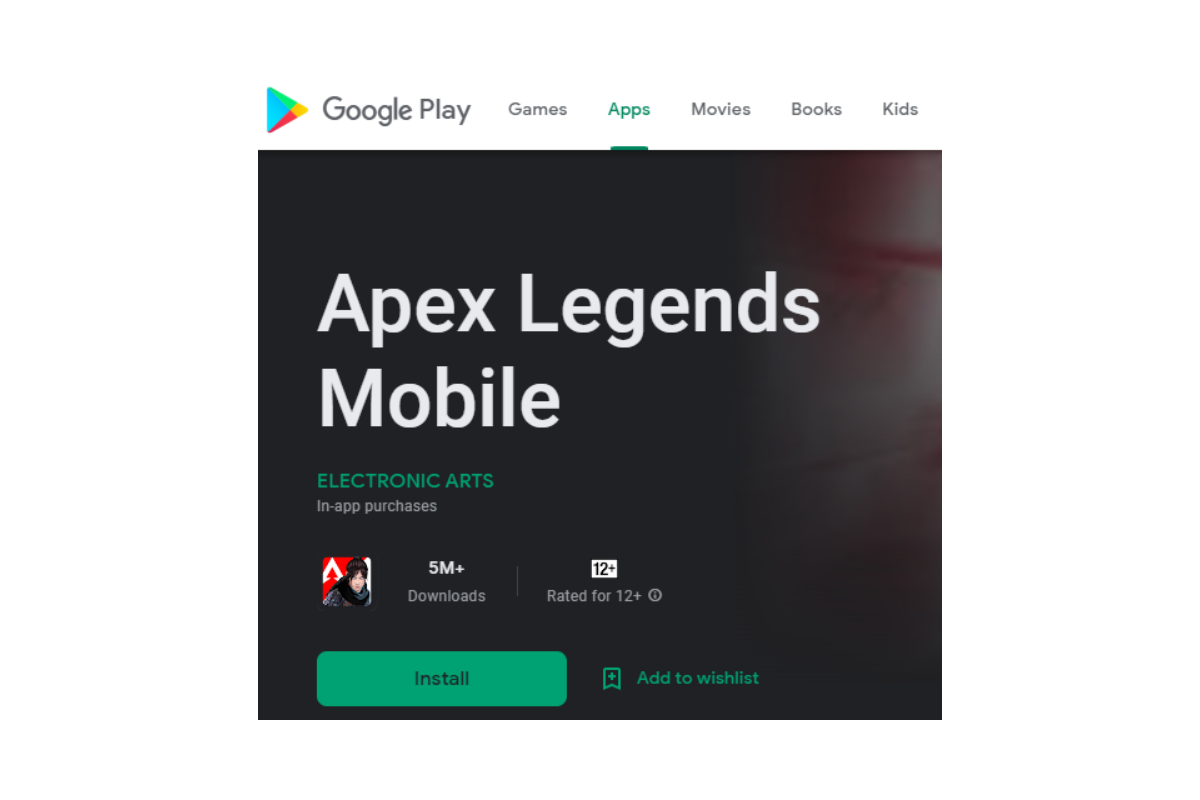 Reading Time:
2
minutes
As per the recent announcement by EA, the Apex Legends Mobile version launched in India. The battle royale game is finally ready to be unleashed for smartphone gamers on Android and iOS from today. Apex Legends is a free-to-play battle royale-hero shooter game developed by Respawn Entertainment and published by Electronic Arts.
Some statistics around the game globally:
On April 14, 2021, Respawn announced that Apex Legends has hit100 million players in total. This will have been boosted largely thanks to the release of the game on Steam and Nintendo Switch. The milestone is an important achievement for the battle royale over two years after it launched on Feb. 4, 2019.
In regards to their announcement, please find below the quotes of our clients, we request you to add this to your story if you are planning any around it.
Mr Lokesh Suji, Director, Esports Federation of India & Vice President of the Asian Esports Federation (AESF):
The launch of the mobile version of the free-to-play battle royale-hero shooter game Apex Legends is going to be a game-changer for the esports title in our country. The battle royale genre games have a huge player base in India and the title gets a major boost with more than 300 million mobile gamers in India. The first reactions from both professionals and casual gamers will be critical as this will reflect on the overall acceptance of Apex Legends mobile in India. Also, publishers need to look at the Indian market seriously by hosting major tournaments for our esports athletes.
Mr Sagar Nair, Co-Founder & CEO, Qlan, The Gamer's Social Network:
Apex Legends Mobile launch is a very significant step towards tapping the Indian gaming ecosystem as mobile titles are big in India as they facilitate easier connectivity and accessibility for users and leverage the power of the mobile-first ecosystem of the country. With more than 100 million players already playing this battle royale game globally, the publisher needs to aggressively tap the Indian esports industry by hosting multiple tournaments and get it accessible easily for the third party tournament organisers which will fuel the game's popularity in the region. The battle royale genre is among the favourites in the Indian esports circuit and as per the latest Newzoo report, India is among the emerging market which dominates mobile esports titles.

Rohit Agarwal, Founder & Director, Alpha Zegus, the next-gen marketing agency specializing in the domains of gaming & lifestyle:
With the launch of Apex Legend Mobile Version, it's clear that companies that initially made AAA titles for PC/Console are now seeing the need to adapt to the rapidly growing mobile gaming market. It'll also help bridge a critical gap, where mobile players would want to try out the PC version for a more immersive experience after playing the mobile version, and vice versa. Lastly, if this game becomes cross-platform play, it'll be a game-changer.
Macau Gaming Law Amended to Help Satellite Casinos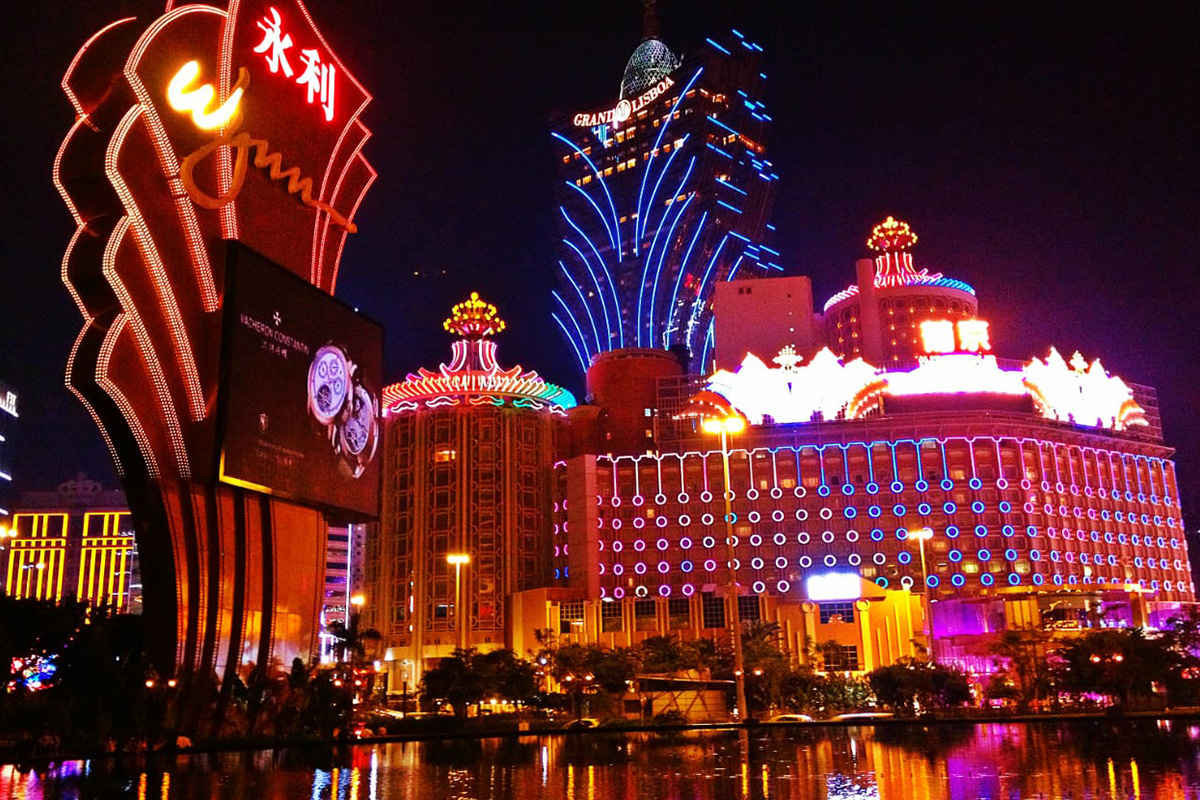 Reading Time:
< 1
minute
Macau's draft gaming law has been amended to help satellite casinos, which will now be able to operate for longer than the original three-year transition period, but without revenue sharing.
The original version of the law stated that all satellite casinos must be operating out of property owned by one of the six concessionaires. They were given the three-year timetable to comply. It was one of the most contentious areas of the gaming law, due to the potential impact on employment in Macau were they to cease to do business.
There are about 18 satellite casinos in Macau, out of a total of 40. Though some have already announced plans to close since the gaming law was published at the beginning of this year.
The amended law was presented to the commission evaluating the legislation on Friday, local media reports, citing commission head, legislator Chan Chak Mo. The new version states that even if the property where the casino is based is not owned by the concessionaire, it can continue operating as a managing entity if a contract is established with the operator.
They will only be able to charge management expenses and not share a percentage of gaming revenue.
RJ Raunac, nCore Games & Dot9 Games Studio, Announces Apna Games – India's First Location-Based Gaming Experience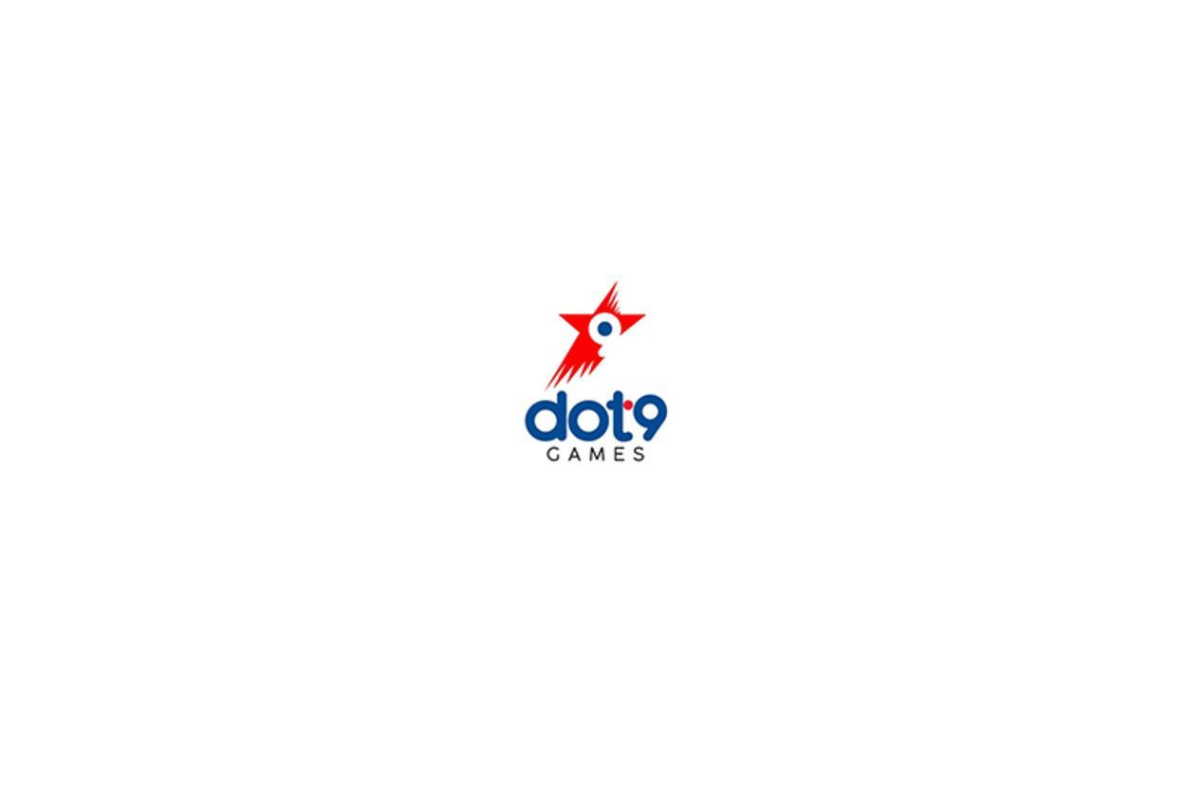 Reading Time:
2
minutes
Leading game development and publishing company, nCORE Games has partnered with one of India's biggest entertainers, RJ Raunac to release Apna Games for mobile. Developed by Mumbai-based studio, Dot9 Games, part of the nCORE Games ecosystem, Apna Games is a collection of location-based multiplayer games allowing you to square off against other players across the nation. It is the first location-based game experience made in India.
Featuring Ludo, Pool, Carrom, and Cricket Quiz, Apna Games lets you pick your state and represent it in any of these games against those from other parts of the country. This isn't all, guiding you along the way is the dynamic and humorous voice of Bauaa aka RJ Raunac, complete with Hindi and English dialogue options.
"Apna Games is a passion project for me," says RJ Raunac. "I've been a long-time player of video games and to actually work with a studio that shares the same vision as I have for a great game for everyone in India is a dream come true. I hope you have as much fun playing it as we did making it."
In addition to a host of games to choose from, players will also be able to earn in-game currency that they can use to purchase products like headphones, from the IceSpice store, powered by the game's publisher, Dot9 Games.
"With RJ Raunac's infinite enthusiasm and Dot9 Games' development prowess, we're confident in Apna Games bringing gaming to an even bigger audience across the country," says Vishal Gondal, Founder of nCORE Games. "By combining state loyalties and rivalries with polished gameplay we want to bring games to all."
"Apna Games provides quick entertainment through simple gaming skills in games that have been a part of our culture", says Deepak Ail, Co-Founder and CEO of Dot9 Games. "We felt we needed to create an immersive game that brings together Indian gamers, while offering them a multiplayer experience where players challenge others from different states through location based selection. Bauaa (RJ Raunac), is a much loved youth icon in the country and we wanted to give his fan base a game to enjoy and remember."
Apna Games is developed by India's most-experienced game studio, Dot9 Games whose developers have been responsible for some of the country's biggest hits such as the ICC Cricket Fever, BioShock Mobile, and the world's first Spider-Man game on mobile. Apna Games will be available for download from this Sunday, the 15th of May, on the Google Play Store.