Cola.bet augments African growth with Zero Margin campaign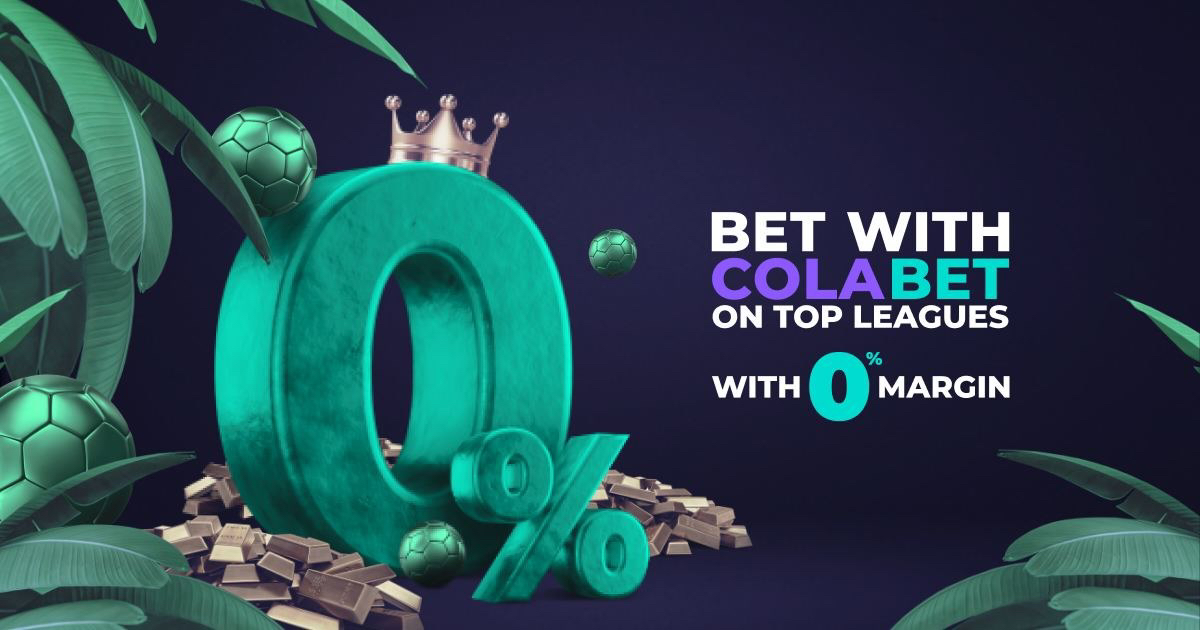 Reading Time:
< 1
minute
Cola.bet, a leading sportsbook and online casino operator, has launched its Zero Margin campaign for new players as the company augments its rapid growth across Africa.
Sports bettors within Kenya, Ethiopia and Zambia will today be able to take advantage of the innovative offer that will provide improved odds and potential cash-outs. Cola.bet is the first operator to launch a Zero Margin campaign in Africa as it looks to consolidate its strong position in the African sports betting space. The Zero Margin offer is available for a wide selection of popular football matches and certain pre-match markets.
Complementary to the Zero Margin offer, players signing-up to Cola.bet will instantly be rewarded with a 150% deposit bonus – the largest available on the market. Cola.bet is soon to introduce its unique bonus structure and also rolling out a huge variety of bonuses for players.
Cola.bet reported a 320% rise of new active African users after only three months of operating in Africa and this pioneering campaign will enhance business expansion. Cola Group, a world-class games and entertainment specialist, recently announced its plan to invest $14.5m into the iGaming arm of the company to help deliver on its mission of being present in more than 10 markets across Africa by mid-2022.
Dana Varnytska, Cola.bet's CMO commented: "Cola.bet's mission is providing the best sports betting experiences on the market and our Zero Margin campaign is another example of our commitment to Africa's bettors. Our localised expertise has enabled us to hit the ground running and make fantastic progress on Cola.bet's expansion ambitions."
Selecting esports titles to be played in MSSA Provincial and National Championships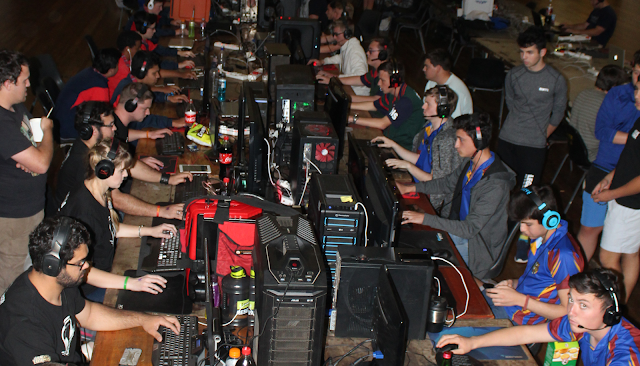 Reading Time:
2
minutes
Selecting esports titles is always an emotive issue.
All esports athletes have strong likes and dislikes, gamers always want their favourite esports titles to be given preferential treatment.
In order to make the process more objective and reduce the influence of any one member club and/or individual, Mind Sports South Africa (MSSA) has a policy in place in order to ensure that there is a due process as well as a fair system in place in order to ensure that the correct titles are selected.
However, it should be noted that MSSA currently only selects 10 titles to be played at Provincial and National Championships.
Priority is given to the esports titles that are played at IESF's World Championships and Global Esports Federation's Global Esports Games (GEG) in order to assist MSSA deliver a national team.
Even though only 10 titles are so selected, that does not mean that the other titles cannot be held at MSSA events.
However, it should be noted that any approved title may be played at an official MSSA Regional Championships. In fact, it is at such Regional Championships that the popularity of various esports titles is tested in order to evaluate whether such titles should, in future, be included in MSSA's Provincial and National Championships.
The full rules on how titles are selected are as follows:
Schedule 3: SELECTION OF TITLES FOR PROVINCIAL AND NATIONAL CHAMPIONSHIPS
The periods (titles) selected shall be decided upon by the Annual General Meeting.

Not more than ten (10) titles shall be selected every year from nominations received.
The titles played at the most recent IESF World Championships shall automatically be selected.
The remaining titles may then be selected.
Should IESF introduce new titles into its World Championships which have not been selected by MSSA, then the least popular game in its genre (excluding titles that are being played at IESF's World Championships) shall immediately fall away in favour of the new title.
The popularity of a period (title) shall be based on attendance at MSSA events.
Should IESF introduce new titles into its World Championships which have not been selected by MSSA, and no MSSA event have been held in such period (title) then the Board of Control shall decide which period (title) falls away in such genre (excluding titles that are being played at IESF's World Championships).
Should IESF introduce new titles into its World Championships which have not been selected by MSSA, and there are no other periods (titles) within its genre, then the least popular game (excluding titles that are being played at IESF's World Championships) shall immediately fall away in favour of the new title.
For any period to be nominated, such period (title) shall have been played at any two Regional Events at which there were at least three teams per event.
All proposals for titles must be submitted to MSSA by 1 November 2022 for inclusion in the Agenda for the 2022 Annual General Meeting (AGM).
BetGames marks latest African expansion with Sahara Games deal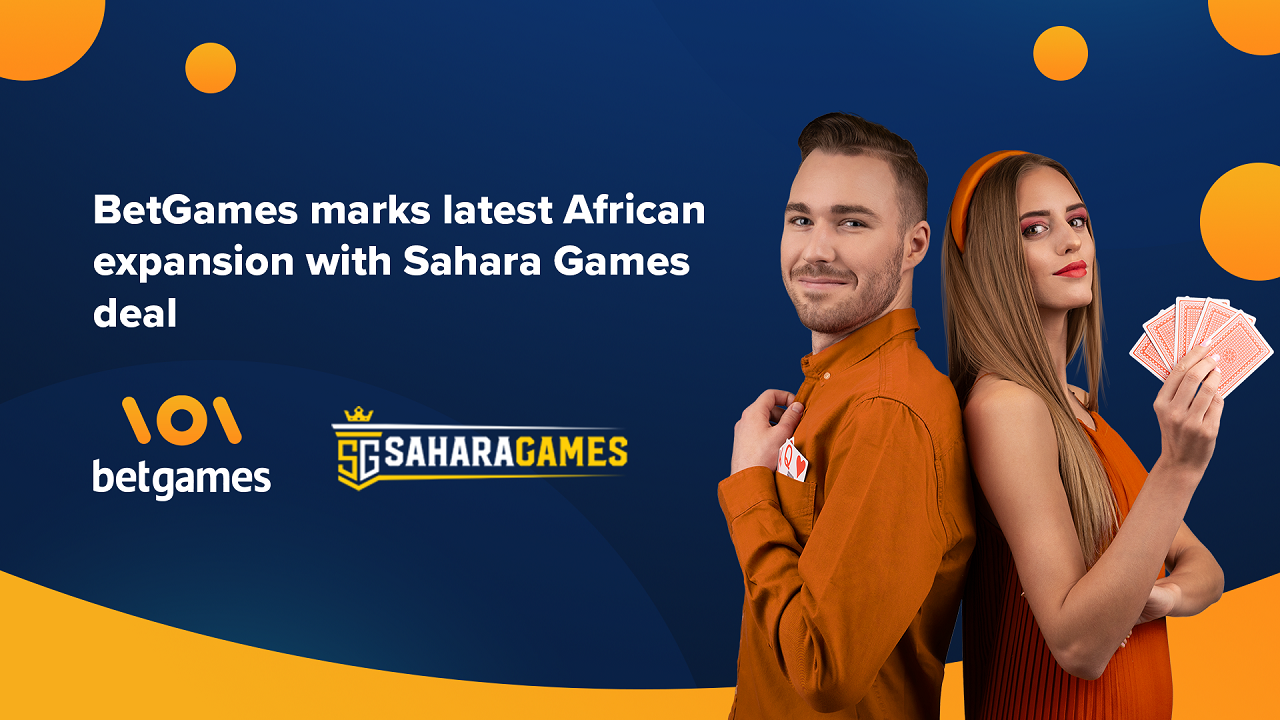 Reading Time:
2
minutes
Innovative live dealer and betting games studio BetGames has signed its latest deal in Africa, by agreeing to supply the rapidly expanding Sahara Games Technology Corporation.
As part of the latest deal, BetGames has enhanced Sahara Games' land-based offering by integrating its renowned product portfolio, including popular lottery titles Lucky 7 and Lucky 5 and the exciting Wheel of Fortune game.
Since its inception, Sahara Games has enhanced its position in the quickly growing African market. The operator runs successful operations in several key regions, and its provision of an optimal product mix for players is key to its accomplishments.
The latest deal sees BetGames further enhance its presence in important markets with the collaboration already live, delivering BetGames' content to over 300 retail locations in Kenya, Uganda, Nigeria and Mozambique.
Commenting on the deal, BetGames' VP Sales, Africa, James Everett said: "We're delighted to have reinforced our position in Africa, with this latest deal seeing us grow in four markets.
"Since its launch, Sahara Games has established itself as a fantastic operator, offering a host of sports-betting and casino products – with our content now adding to its thrilling collection."
Mathew Halloran, COO at Sahara Games, added: "We're excited to have reached an agreement with such a prominent name like BetGames, the company's presence in Africa speaks for itself.
"Striving to maintain the Sahara Games brand as a market leader, we always look to integrate the best in class, and we've done just that by taking on BetGames exciting collection of lottery games."
After a hugely successful 2021, the latest agreement sees BetGames expand its global presence. Having recently rebranded, the company has recorded a surge in engagement as a result of its enhanced Lotto Reloaded studio.
BetGames' latest flagship product is authorised across several key markets including those governed by the UKGC and MGA, whilst also satisfying the regulatory requirements in a variety of South African jurisdictions.
Flutter-owned Sisal Awarded Tunisian Gaming Contract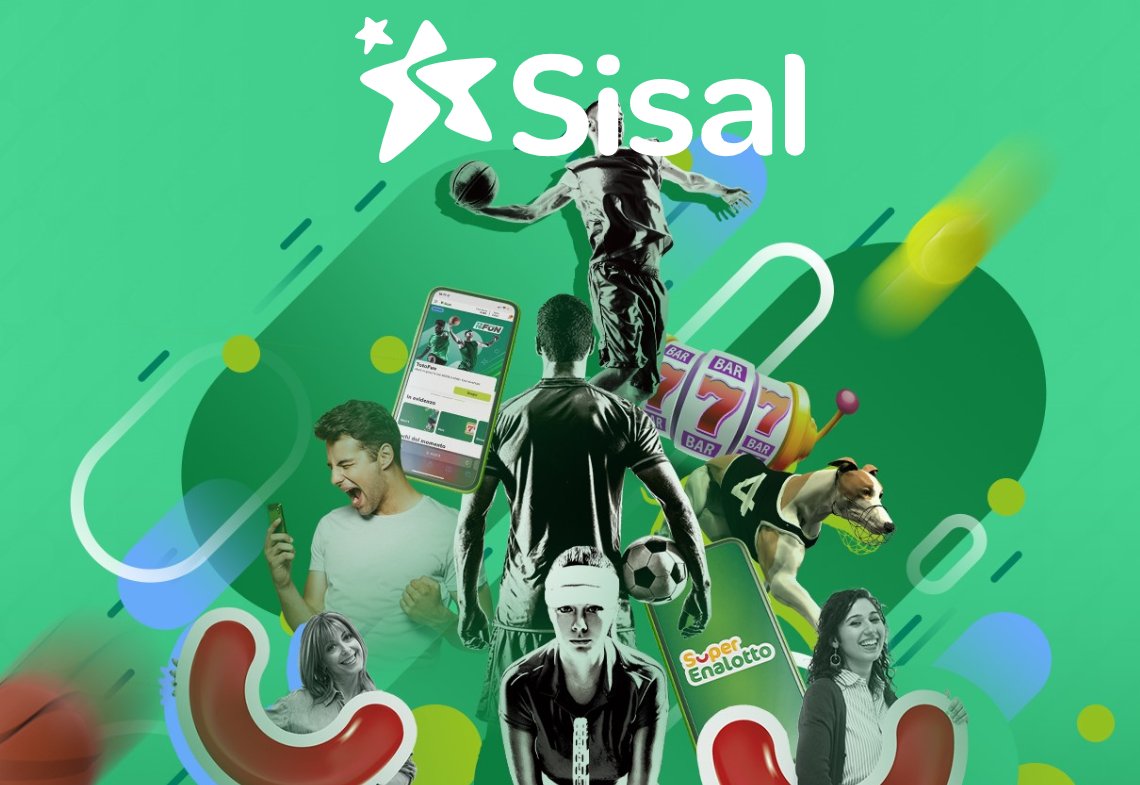 Reading Time:
< 1
minute
Sisal, part of Flutter Entertainment, has won the contract for the management of games in Tunisia organised by Promosport, the sports betting administration under the Ministry of Youth and Sports.
This important milestone will enable Sisal to manage and develop a comprehensive product portfolio including sports betting, digital games, instant lotteries and online games for a period of 10 years. The games are distributed in Tunisia through an extensive retail and online network.
"Obtaining the award makes us very satisfied, as this tender has attracted the attention of the most important international players, with whom we have been competing in the various phases. The victory in Tunisia is strategic for us because it completes our growth path in an important area with considerable prospects for development in the future and at the same time certifies our leadership and know-how of Sisal at an international level," Marco Caccavale, International Managing Director of Sisal, said.
The victory of the tender for the management of lotteries and sports betting in Tunisia is only the latest of the numerous results obtained by the company at an international level in recent years.