Outplay Entertainment Announces Kitchen Makeover Update to Gordon Ramsay's Chef Blast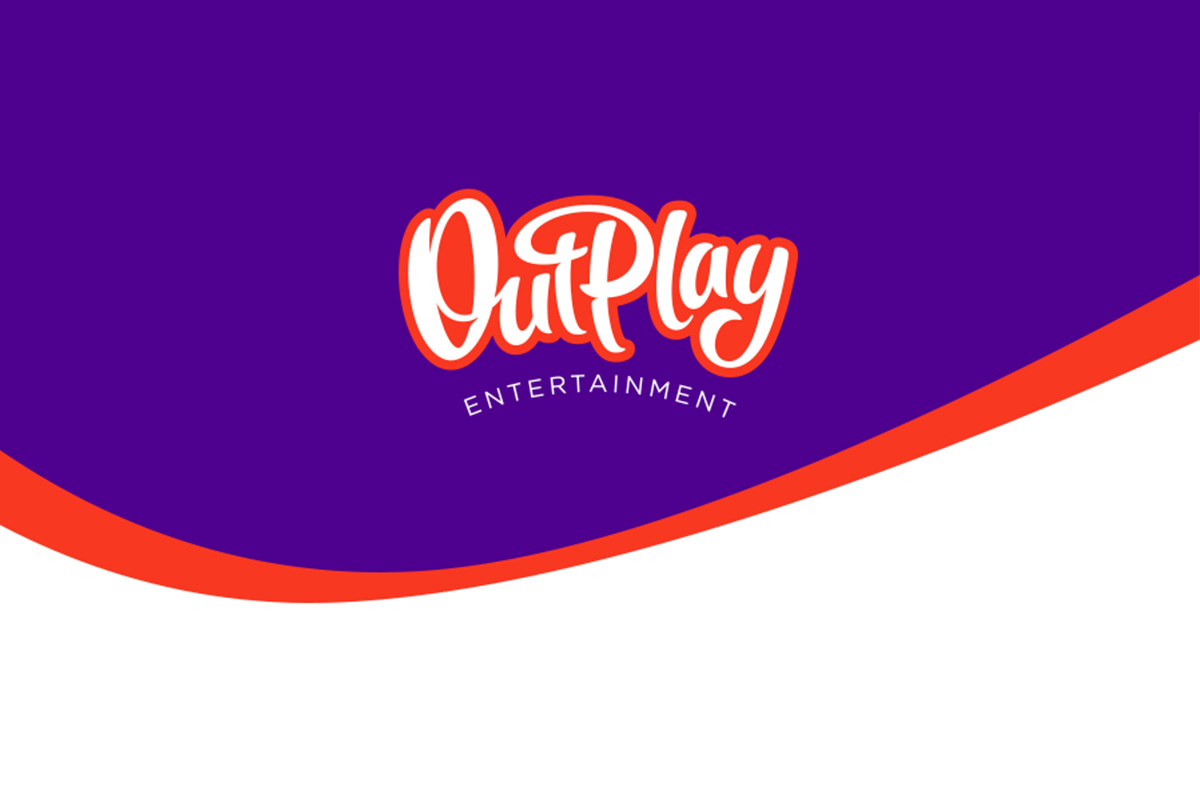 Reading Time:
2
minutes
Outplay Entertainment, the largest independent mobile game developer in the UK, has announced a new update for its culinary mobile puzzle game, Gordon Ramsay's Chef Blast. The new Kitchen Makeover feature, which is available now, allows users to customise elements of their kitchen via a new tasks and customisation system.
The new feature adds a whole new element to Gordon Ramsay's Chef Blast, with players inheriting a run-down kitchen at the outset of the game and being met with dirty counters and broken cupboards. On a mission to restore the kitchen to its former glory, players will begin as an amateur chef and be trained by Gordon Ramsay. As players complete levels in the game, they will earn cash which can be used to complete tasks that will replace and upgrade the various elements of their kitchen piece by piece and build the kitchen of their dreams.
A total of 13 different kitchen sets will be available for players to unlock, with each set featuring unique elements across 17 customisation categories, with more kitchens to be added in future updates and special events. Elements that can be updated include kitchen counters, wallpaper, utensils, cabinets and many more.
Gordon Ramsay said: "In this incredible new update to my mobile game, Gordon Ramsay's Chef Blast, my virtual counterpart helps players explore their creativity to design and customise their very own dream kitchen, while continuing to experience all of the cube matching fun and exclusive real-world recipes they've come to enjoy."
Douglas Hare, CEO of Outplay Entertainment, said: "We're delighted to announce the new Kitchen Makeover update, giving our players an entirely new gameplay experience and reward system for the first time since launching earlier this year. With limitless makeover options, the introduction of this new feature is the start of an exciting new chapter for Gordon Ramsay's Chef Blast."
SIA Player Media: Latvia's Path to Safer Gambling: The Nation's Success in Eradicating Illegal Online Gambling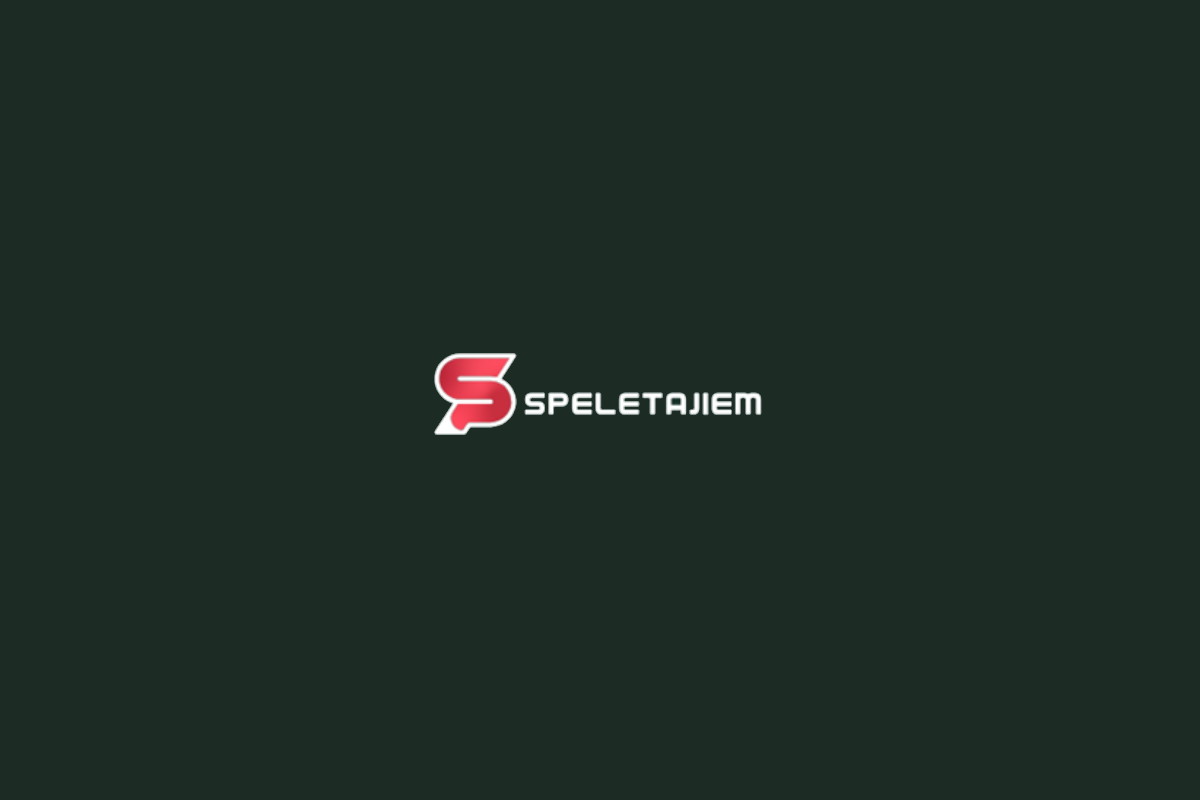 Reading Time:
2
minutes
SIA Player Media: As Latvia's legal online betting and gambling market continues to flourish, industry experts predict a substantial gross profit of €172 million by 2025. The growth trend is already evident, with the market achieving €109 million in gross winnings in 2021 alone, representing an annual growth rate of 26% over the past three years. However, amidst this prosperity, a formidable challenge persists: the encroachment of illegal gambling sites.
Unveiling the Hidden Menace: The Surge of Illegal Online Gambling
Illicit online gambling sites have surreptitiously carved out much of Latvia's gambling market. In 2021, these unregulated platforms raked approximately €33 million, undermining the legal sector's revenue potential. The gravity of the situation becomes even more apparent when considering the impact on the state budget, which foregoes an estimated €3 million in tax revenue annually. If properly harnessed, these funds could bolster public services and support the nation's development.
Government Takes Aim: Enforcing Stricter Regulations
Despite the challenges of illegal gambling, the future outlook is optimistic. Latvian authorities are steadfastly implementing stringent regulations to combat this burgeoning issue. The Lotteries and Gambling Supervisory Authority, the apex regulatory body overseeing the gambling industry, wields the power to suspend licenses of any gambling organization in Latvia. This encompasses gambling operators, lottery organizers, gambling machine providers, and venue owners. Noncompliance with regulations can result in severe penalties, including license revocation and the restriction of business operations.
Empowering the Regulator: The Role of the Lotteries and Gambling Supervisory Authority
The Lotteries and Gambling Supervisory Authority plays a pivotal role in shaping the gambling landscape in Latvia. In addition to overseeing and controlling gambling and lottery organizers, the authority fulfills several crucial functions. These include:
developing regulatory enactments,
maintaining a comprehensive accounting and statistical analysis system,
registering gambling machines and equipment,
providing critical information to facilitate the administration of gambling and lottery taxes.
Moreover, the authority ensures the smooth operation of the unified gaming machine control system, employs online data exchange with gambling organizers for robust monitoring and manages the self-restricted persons register.
A Triumph Over Illicit Gambling: Collaborative Measures and Optimistic Projections
The Lotteries and Gambling Supervisory Authority stands against illegal online gambling, spearheading efforts to eliminate this menace from Latvia's digital landscape. By enacting new laws and regulations, the authority aims to foster a healthier and more accountable online kazino market. Notably, the regulator is not alone in this battle. Banks actively block payments to illegal gambling companies and foreign casino IP addresses and impose fines on locals participating in illicit gambling activities. As a result, Latvia is witnessing a triumph over unlawful online gambling, and future projections are decidedly optimistic for the betting and gambling market.
Embracing a future of regulated and responsible online gambling, Latvia utilizes its thriving industry's full potential while safeguarding its citizens' interests and the integrity of its economy.
Gods Reign reveals its All-Star Battlegrounds Mobile India (BGMI) roster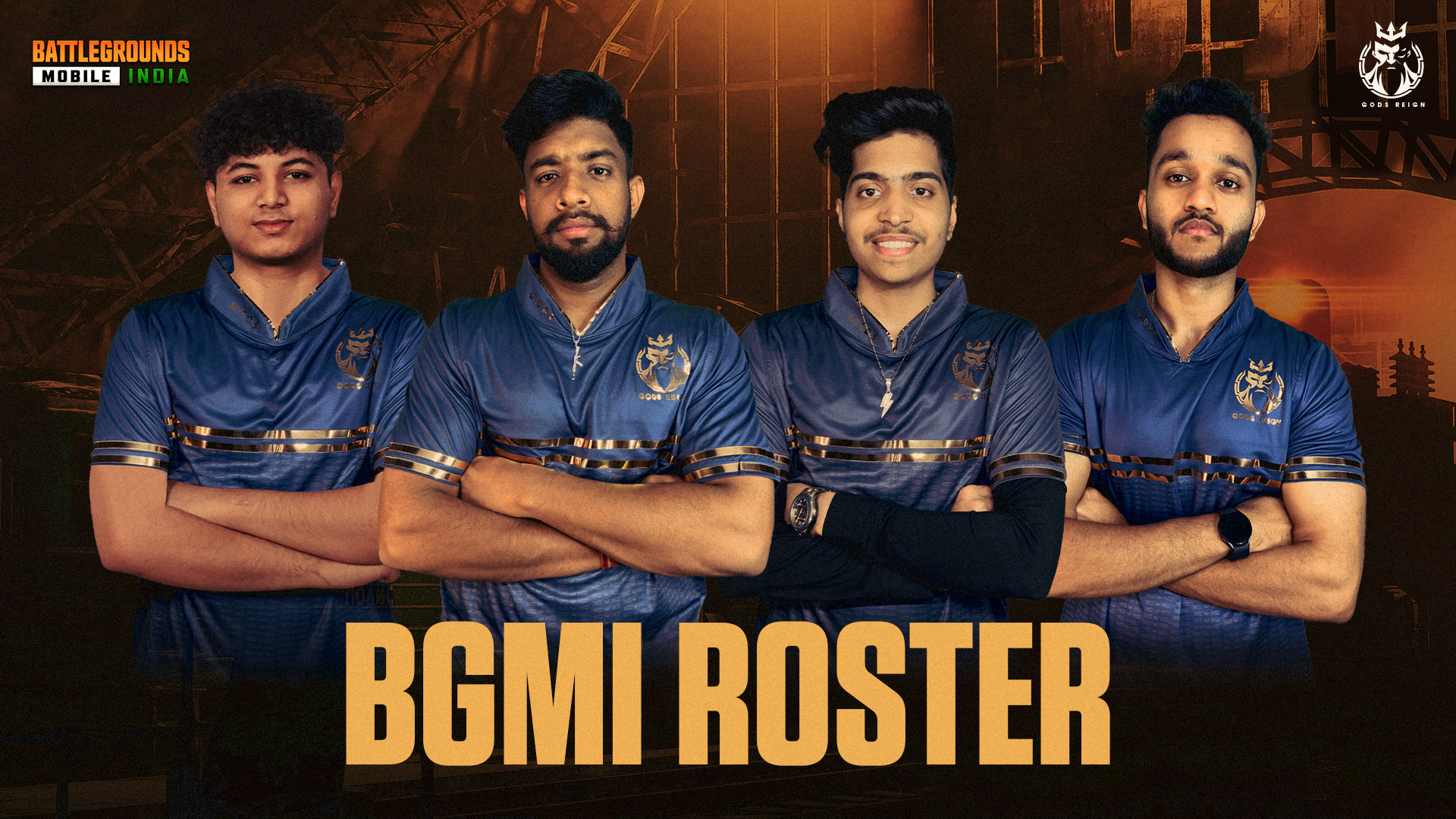 Reading Time:
2
minutes
Gods Reign, India's leading professional gaming and entertainment company headquartered in Bangalore, has unveiled its elite Battlegrounds Mobile India (BGMI) roster that has been signed from esteemed American Esports organization TSM (Team Solo Mid). The team is gearing up to make an instant impact as it goes head-to-head against the leading BGMI teams of the country at the Skyesports Champions Series which is set to commence from today.
Comprising some of the most prominent athletes from India, the roster is led by in-game leader (IGL) Robin Singh Shekhawat (Robin) and includes well-renowned assaulters Shubham Sahoo (NinjaJOD) and Harsh Rao (Aquanox) as well as prominent filter Hamza Hyderabadwala (Blaze).
Commenting on the unveiling of the roster, K.R.Rohith, CEO of Gods Reign said, "It is with great pleasure and excitement that we unveil our latest BGMI roster which consists of some of the most incredibly talented individuals from the country. Having been one of India's most dominant Battle Royale teams, Gods Reign is looking to maintain that reputation and is confident that this roster will help us cement our prominence in the ecosystem. The organization is thrilled to have them on board and we are eagerly looking forward to their world-class performances in upcoming tournaments."
As the IGL of the team, Robin's proven expertise and experience will be instrumental in helping the team grow and improve with each game. While NinjaJOD is a rising star in the world of competitive gaming who is known for his quick reflexes and his ability to outmaneuver his opponents, Aquanox is a highly skilled player with a reputation for being one of the best in the game.
Blaze is another top player who has a deep understanding of the game and is known for his strategic thinking as well as for his ability to come up with creative solutions to complex problems. As a unit, NinjaJOD, Aquanox, and Blaze have emerged victorious in numerous high-profile tournaments previously including the distinguished Loco x Nodwin All-Stars Invitational last year.
"Gods Reign is one of the most notable Esports organizations in the country and it is a feeling of immense pride to be playing for them. We as a team have always been united and had continued our grind in BGMI with utmost dedication even when the game was not available. This not only helped us to stay in competitive shape but also improved our strategic approach, gameplay, and communication. Now that game has returned, we can successfully execute our plans in the tournaments and elevate Gods Reign to the champion's status in the BGMI ecosystem," said Robin Shekhawat, in-game leader of Gods Reign's BGMI roster.
With a strong reputation in the Esports community, Gods Reign has a rich history of triumphing in Battle Royale titles in the past. The organization has consistently been a part of the LAN tournaments and has contributed significantly toward fostering an ecosystem that enables Battle Royale titles including BGMI to thrive.
The team will now have its sights set on reigning supreme against the top teams of the country and securing a share of the INR 25 lakh prize pool at the Skyesports Champions Series.
Gods Reigns unveiled as franchise of Skyesports Masters; star-studded CS:GO roster ready to dominate India's biggest gaming tournament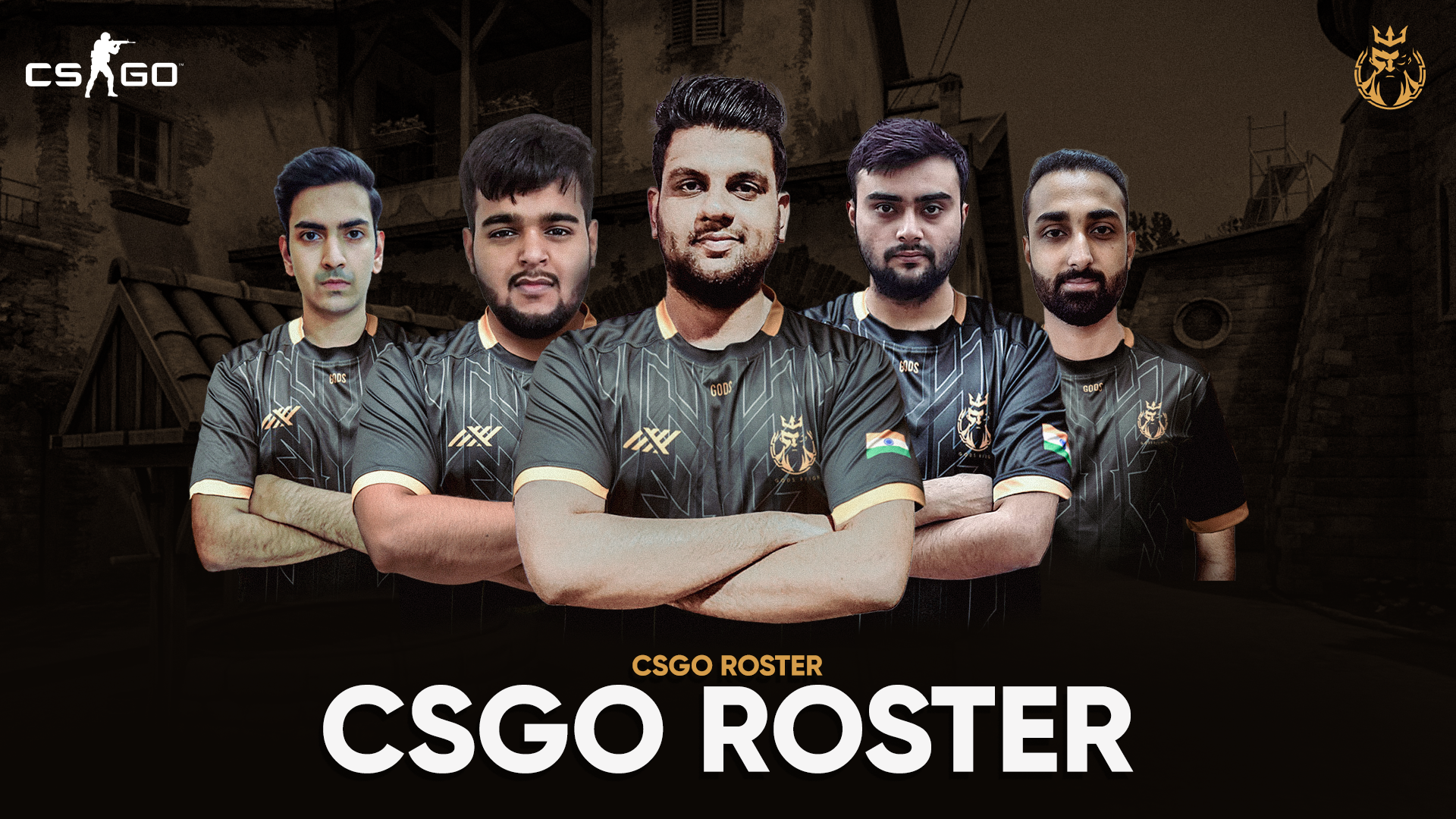 Reading Time:
2
minutes
Gods Reign, India's leading Esports organization based in Bangalore, has been announced as a franchise team of the Skyesports Masters, the country's biggest gaming tournament with its star-studded Counter-Strike:GO (CS:GO) roster gearing up to make waves at the prominent tournament.
Gods Reign has revealed its CSGO roster ahead of the tournament, which is home to some of the title's biggest stars from the country. Their lineup includes:
Anshul "KiiLSwitCh" Adarkar – IGL / Support
Hrishikesh "Crazy_Gamer" Shenoy – Rifler
Piyush "Clouda" Kalwania – Rifler
Akash "Ph1NN" Bose – Rifler
Parijaat "Rev3nn" Banerjee – Awper/ Secondary IGL / Support
The Skyesports Masters is India's first-ever franchised league with eight teams and is set to begin soon with its League Stage spanning multiple weeks. From here, the top teams will advance to the Skyesports Masters Playoffs, which is set to happen as a LAN event. With a total prize pool of INR 2 crore and some of the biggest names in gaming set to compete, the tournament will be a spectacle for Esports audiences across the country.
Commenting on the development, K.R.Rohith, CEO of Gods Reign stated, "We are incredibly delighted to announce our participation in the biggest Esports tournament. Our organization is committed to contributing to the growth of CS:GO's ecosystem in the country and Skesports Masters will act as the perfect catalyst for it. The tournament is not just an opportunity to compete with India's best CS:GO teams, but a chance to showcase the immense potential of Esports and the incredible talent of our team. We believe in the ability of our supremely skilled athletes and cannot wait to show the nation what we're made of."
While the team's notable players including team captain KiiLSwitCh and Crazy_Gamer have represented India on the international stage in CS:GO at the World Esports Championships in 2021 and 2022, star rifler Clouda is part of the team that will be competing to secure their berth in the title at the prestigious tournament this year.
"Representing our organization in this revolutionary tournament is a feeling of great pride for the entire team. All of us will be pouring our hearts and souls into preparing for the league by developing strategies, perfecting our teamwork to excel as a team and improving our individual gameplay. We are looking forward to making our fans proud and proving our mettle against the very best in the game," said Anshul Adarkar, captain of Gods Reign's CS:GO team.
Gods Reign will further be making two additions to the team from the open-for-all cafe qualifiers to abide by the Skyesports Masters roster rules. The Skyesports Masters cafe qualifiers are set to happen across 20 Indian cities.
By utilizing their supreme ability and the efficient teamwork, the team will go out with all guns blazing to win the tournament and cement their name as India's best CS:GO unit.