How Finland Became an Online Gambling Powerhouse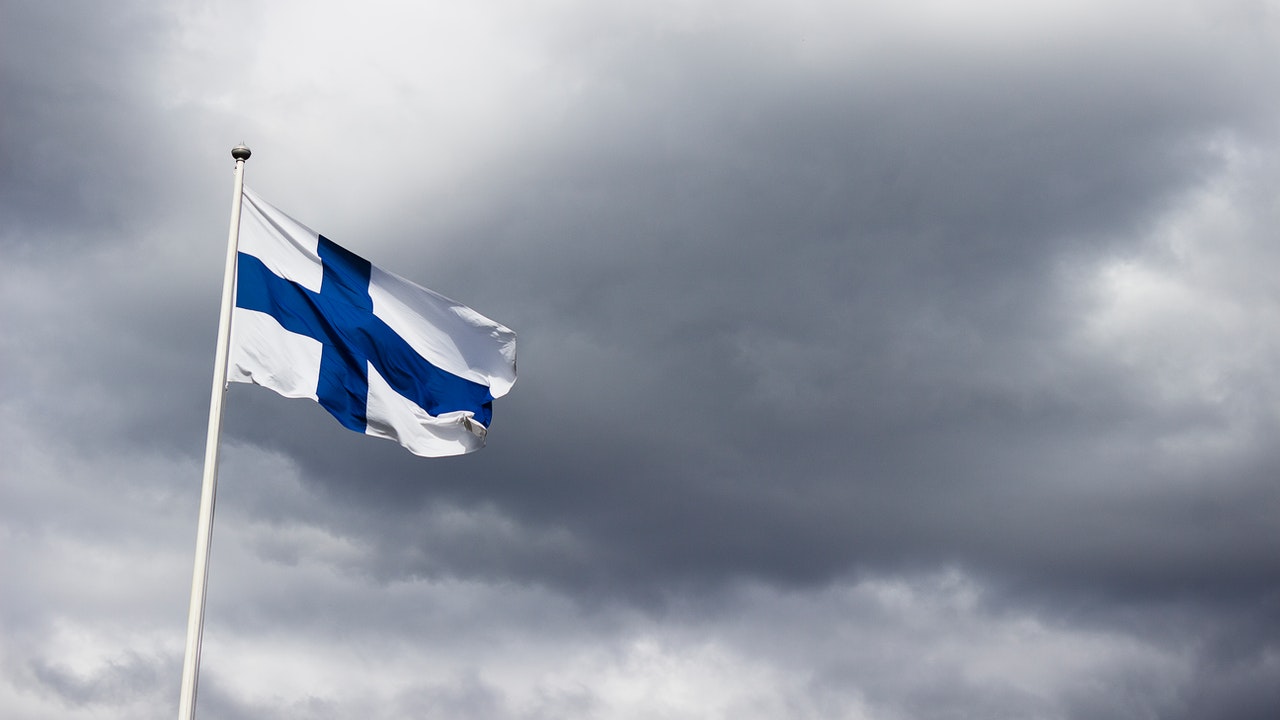 Reading Time:
4
minutes
Finland is popular for many reasons. First, it is the happiest country in the world. It has the cleanest air and the best education system. Other attractions include its reindeers, thousands of lakes, and the Santa Claus Village.
On the surface, Finland doesn't seem ideal for an online gambling revolution. However, the country has grown into a powerhouse over time. It is bustling with opportunities for both online casino fans and operators. Here are a few reasons why the region has been so competitive.
1.     Variety of Options
The number of land-based casinos in Finland is limited. While this may seem like an issue, it actually fuels the online market. All of the country's land-based casinos are managed under a state-owned monopoly. Therefore, the number of operators is limited. It is no surprise that betting fans are turning to online casinos.
Online casino operators don't have to deal with any harsh restrictions. Therefore, there is a much wider variety of online casinos for Finnish players. International operators love the Finnish market and are happy to invest in it.
The economy is buoyant, and the government doesn't impose many restrictions, even for casinos that are physically based elsewhere. Many Finnish-based operators have already set up business in the country, hence giving local players more options.
2.     Change In Ethos
Finns have had a few concerns over the increased growth of online casinos in their country. While casino providers make profits, many were concerned about the issue of gambling addiction. There weren't enough regulatory measures to protect such bettors.
However, regulations are now in place to promote responsible gambling. This was always an issue, but it became more obvious during COVID shutdowns. The industry continues to grow, and there are obvious efforts to improve the relationships between betting fans and online casino providers.
3.     An Adaptable Market
As the online betting audience continues easing away from desktop to mobile devices, Finland moves with it. In fact, the country has always been ahead of the game in that regard. In the last year, mobile casino playing has increased by ten percent.
Finn bettors remain adaptable in both online and offline markets. Their government is pretty relaxed about online gambling, and the people are always excited to try out new things.
Finland is generally forward-thinking, and most people support the idea that individuals are at liberty to make independent choices. The freedom to adapt as you wish has helped expand the market.
4.     Technological Advancement
Finland enjoys exceptional technological advancement. In fact, it is one of the leading European countries in regard to technology. Over 5.5 residents actively engage in some form of online gambling activities.
As a result,, the industry brings in two billion Euros every year. If things keep going as they are, the sum is likely to rise. All profits from state-owned facilities go to projects that profit the society including education and environmental research.
Since players know where profits from the online betting industry are going, they are excited to try out online casinos.
5.     Diverse Market
Finnish online gambling sites appeal to diverse markets. Poker games and video slots haven't been accessible to players for a long time. However, they are now available in almost all online casinos.
Liberal regulations, an open-minded population, and a tech-savvy market have made it possible for online casinos to target wider markets. Being such a progressive country, Finland is expected to continue enjoying growth over the years.
6.     Active Encouragement
The Finnish government is actively encouraging its people to explore online casinos. It is known for its famous slang 'A Finn always wins.' This basically means that even if you lose, the money goes to projects that benefit the society.
This has helped Finns grow a betting culture that feels like a moral obligation. You will find slot machines everywhere you go; workplaces, cafes, shops, and gas stations. This is unique in European countries.
The government's involvement in the industry may seem like a bad thing, but it is a double-edged sword that has helped the industry grow.
7.     Moving Online
The country launched its first online casino in 1996. Play Among Friends joined the industry in 2007. After licensing, the operators started offering reliable gambling and live casino options.
Being such an affluent country, Finland's mobile technology is spreading fast. Everything is happening online, and people have embraced online shopping, online learning, and consequently, online shopping. Ownership of modern mobile technologies is increasing, and people have now shifted to mobile gaming.
8.     Outside Interest
Although the state prohibits foreign suppliers from marketing within its populace, it allows access to international networks and sites. Therefore, many outsiders are interested in the Finnish online casino market.
In addition, Finland doesn't have any laws preventing its citizens from playing at foreign sites. The country has a deep culture of personal choice, and it has made things easy for outside investors.
9.     The Country's Love for Gaming
Finland has always loved gaming. It is one of the few countries in the world that have always had a natural love for online games, particularly slots and table games. In 2019, for example, the country's biggest regulator recorded 13 million euros in revenue.
The gambling regulatory body reported that almost 50 percent of the adult population is actively involved in gambling. This doesn't include those that subscribe to foreign casinos.
The Job Ahead
Even though Finland is already doing exceptionally well, it still has a challenge to overcome in the future. The biggest challenge is for the country to maintain its grip on the profits and progress. It must continue to support the gambling habits of the population to stay competitive.
Online casino providers have to stay ahead of the latest trends and promotions. They have to give players better bonuses and promotions. Since domestic providers are competing with big international companies, they have to step up. If they can no longer compete, revenue will decline.
Since the government mostly controls the industry, it requires extra effort to keep innovating. There are no indications that the government is going to change this system. However, it is probably going to affect neighboring countries.

CEEGC Budapest '22 Speaker Profile: Joe Ewens – Global Managing Editor at VIXIO Regulatory Intelligence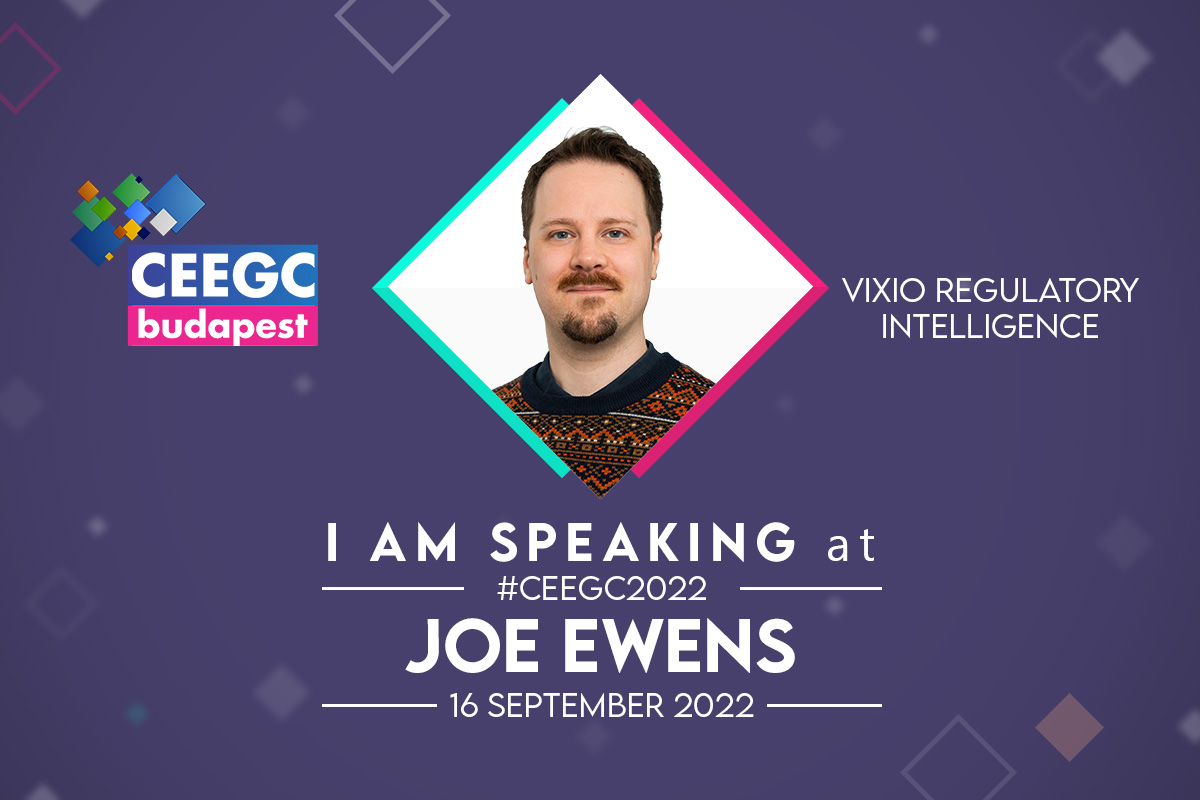 Reading Time:
2
minutes
The 7th edition of CEEGC Budapest and CEEG Awards will take place on 16 September 2022 and welcomes leading operators, service providers, and gambling industry experts from all across Central and Eastern Europe, and the Balkans regions.
Find more details here | Register / Get tickets here 
#ceegc2022 –You are invited to join the eminent gaming conference in the Central and Eastern European region.
It would be our honor to see you at the seventh edition of the yearly Central and Eastern European Gaming Conference which includes several panel discussions about regulatory updates in the region, industry topics, technology workshops, quality networking opportunities, and the prestigious CEEG Awards.
CEEGC and the CEEG Awards is the key event of the Central and Eastern European region during Autumn and brings a wealth of information while also focusing on quality networking.
As mentioned above the conference will take place on the 16th of September in Budapest at The Ritz-Carlton Budapest and is bringing a new format that will allow more interaction among the attending delegates.
The event gathers experts who share their knowledge around compliance-related matters and updates from the CEE, Balkans, and CIS, and even includes talks about the Scandinavian region and North America to the participants! Make sure you are one of them!
Each week we are introducing some of the great minds that are going to share the stage in Budapest and bring you the latest and most vital information.
Today, we are introducing: Joe Ewens – Global Managing Editor at VIXIO Regulatory Intelligence
Joe Ewens is the Global Managing Editor at VIXIO Regulatory Intelligence, where he oversees the company's daily output of news and analysis on the gambling market and its constantly developing regulatory challenges. Joe has been writing about aspects of the European gaming industry since 2008. Prior to his current role, he was the Editor of Coinslot, the historic trade paper for the UK's machine gaming and amusements industries.
Order your Delegate Pass or VIP (Combo) Package (Delegate Pass +Accommodation) now!
The summit has the support of Global Bet and Nordic Gambling as sponsors.
Here is what the participants of the CEEGC series are saying:
"CEEGC 2019 was a very well organized event that included multiple great panels with some of the industry experts discussing the trends across different markets and gaming verticals. Moreover, this event offered excellent networking opportunities with a wide range of representatives from the industry, including operators, providers, suppliers, and regulatory experts. I will definitely attend next year because events like this one add a lot of value to the work I do at Trustly and allow me to stay up to date with the industry changes but also create new collaborations and partnerships." – Vasilije Lekovic, Director of Gaming Accounts at Trustly
Indian DOTA 2 Team Scripted History once again, won the bronze medal at Commonwealth Esports Championship 2022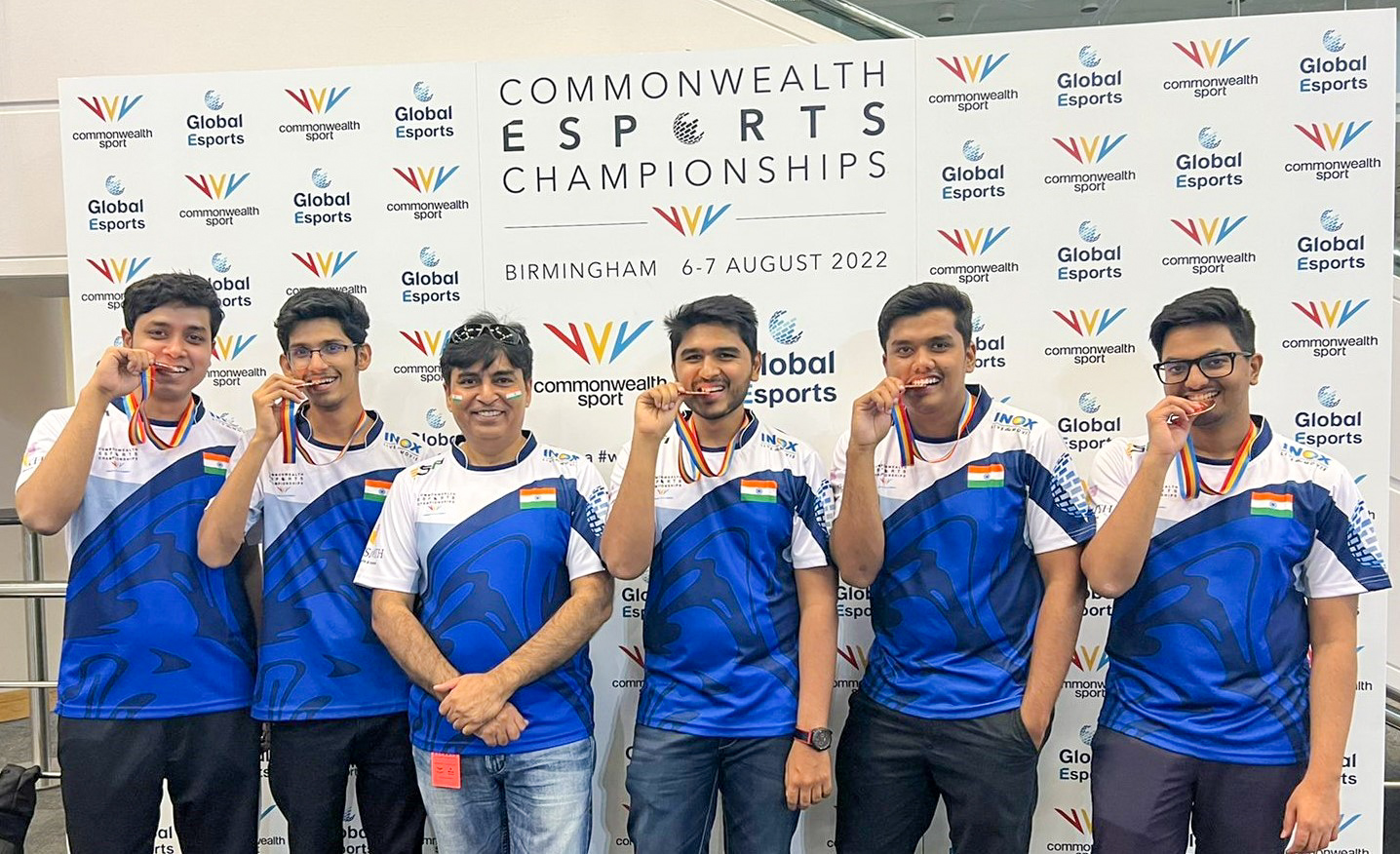 Reading Time:
3
minutes
First, it was during the Asian Games 2018 where Tirth Mehta got the bronze medal in esports (demonstration title) and now the Indian DOTA 2 team produced a power-packed performance to clinch the bronze medal at the first-ever Commonwealth Esports Championship on Sunday.
The Indian Dota 2 team, comprising Moin Ejaz (captain), Ketan Goyal, Abhishek Yadav, Shubhnam Goli, and Vishal Vernekar, defeated New Zealand by 2-0 in a best-of-three format. Despite the early pressure from New Zealand, the Indian contingent kept a cool head and won the first two rounds by taking the enemy's ancient with their intense gameplay and strategies.
"This win symbolises the amount of hard work the team has put in over the years and we dedicate this win to our country. Winning a medal at the Commonwealth was a dream for us and we're super proud as a team. We were very much aware before leaving for Birmingham that the tournament was going to be tough. Keeping in mind the intensity and level of the game on such an international platform, each and every team member gave their best shot during the practice sessions. We have invested a lot of time in preparing the strategies and improving our gameplay, which finally culminated in this win. We would like to thank the Esports Federation of India (ESFI) and Lokesh Suji Sir for their continuous support, motivation & encouragement. We hope that this win will encourage more tournaments around DOTA 2 and other esports titles, which will help the ecosystem as a whole to grow in our country," said an elated Indian DOTA 2 skipper Moin Ejaz after winning the bronze medal.
Earlier in the DOTA 2, India came away with a convincing victory against Wales, got a bye against Trinidad and Tobago, but lost to England. They went on to the semi-finals but couldn't go past Malaysia's team and ended with a bronze medal match with New Zealand, which the team won convincingly.
"This is a historic win. The team DOTA has made the entire country proud by winning the bronze medal in the first-ever Commonwealth Esports Championship 2022. Moreover, it's a dream come true for the Indian Esports Ecosystem as we have won the bronze medal at the Asian Games 2018 as well. The entire esports community is overwhelmed with this win and will fuel many esports athletes to represent India on a global stage in coming years," said Lokesh Suji, Director of Esports Federation of India and Vice President of the Asian Esports Federation.
"Our next stop will be Asian Games 2022, where Esports is a proper medal event, and our focus is to excel in the tournament with multiple podiums finishes and bringing the laurels for our country. The esports community wants and requires esports to be recognised by the government as a sport in India to gain the benefits and support any sports community and athletes would receive. We want our esports industry to grow, develop and be nurtured just like any other sports in India," added Mr Suji.
The Indian team in the Rocket League, which Hargun Singh led with Sandeep Sahani and Rushil Reddy, were not able to make it through after losing out to Canada by 3-0 in the best of five series in their first group stage match. The team faced similar defeats against Wales and England, which resulted in their exit from the Commonwealth Esports Championship early in the group stage.
One of the country's top sports and Esports specialised communication firms, Artsmith – Concepts & Visions and India's Leading Multiplex chain INOX continue their support for this prestigious tournament as the communication and multiplex partners of ESFI, respectively.
Commonwealth Games & Global Esports Federation organised the inaugural multi-nation esports tournament, scheduled in Birmingham from August 6-7. The 2022 Commonwealth Esports Championships were conducted at the International Convention Centre in Birmingham with the presence of the world's top Esports teams. Alongside DOTA2 and Rocket League, PES2022 was also part of the tournament.
India's Ibrahim qualifies for Sim Racing World Cup final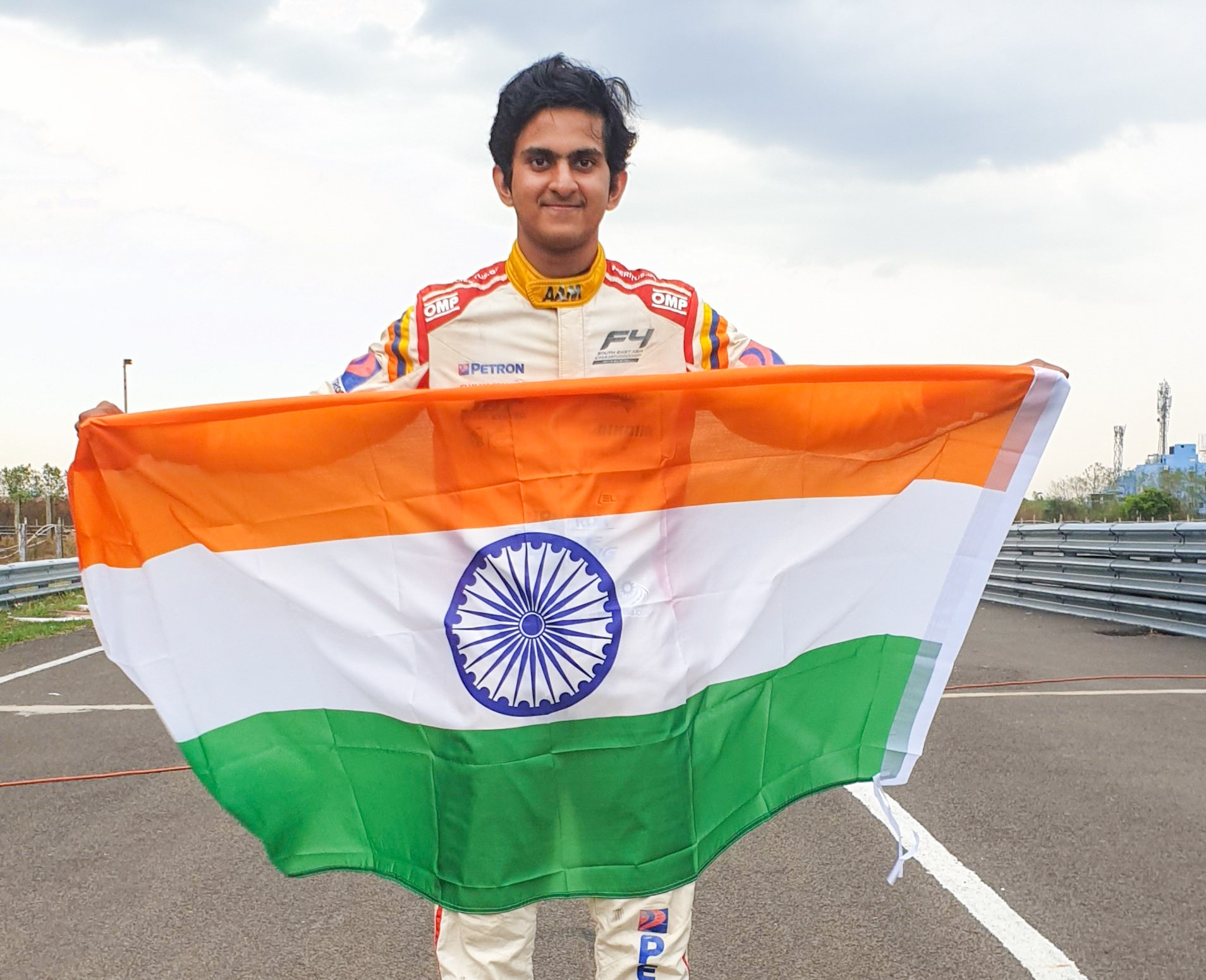 Reading Time:
2
minutes
India's Mohammed Ibrahim secured his place in the final of the first-ever Sim Racing World Cup by finishing second in the Asian Continental Qualifiers.
Ibrahim ended the race impressively with a lap time of 1:33.575 behind Thailand's Thanathip Tanalapanan, who grabbed the top position after completing the race in 1:33.561.
India's other participating driver, Davlish Singh, on the other hand, secured the sixth position with a lap time of 1:34.026 at the Qualifiers which saw the participation of 14 top drivers from across Asia, competing for two available spots in the final. Both Ibrahim and Davlish had won the NESC22 (Simracing), the Indian National Qualifiers which were held in a hybrid mode at ESFI's multiplex partner INOX's Megaplex, Malad, Mumbai.
"Since my childhood, I've been fascinated with racing cars, which developed into a passion for motorsports. It is a surreal feeling to qualify for the grand final of the SRWC. I feel glad to have carried the momentum in the qualifiers after winning the NESC and hope to do so in Monaco as well. It is going to be a challenging experience to compete with the best sim racing drivers from all over the world. I will be working on a few minor things to improve my gameplay and perform at the highest level to make my country proud in the finals. Racing is my goal and vision, wish to excel in both Sim as well as on Real Motorsports, and always look for opportunities and support." said the jubilant Ibrahim, who already has titles of the Isolation E Championship, McLaren Logitech G Challenge, US F4 Kcr Championship and Ultimate E Championship to his name.
Interestingly, Ibrahim's finish was also the fifth fastest, globally. Apart from Tanalapanan, only David Toth of Hungary (1:33.197), Slovenia's Jernej Simonic (1:33.329) and Spain's Pedro Sanchez (1:33.336), who qualified from the European continent, recorded less time than Ibrahim.
The Continental Qualifiers saw drivers from 39 countries, divided into 5 continents. The final will take place in Monaco from October 23 to 24 as Ibrahim among 12 top drivers will fight for the title.
"Ibrahim has made the entire country proud by making sure India is one of the countries that contests in the inaugural Sim Racing World Cup final. Both Ibrahim and Davlish performed brilliantly against the top drivers from the Asia region. This is a huge achievement for the sim racing community and another step towards further growth of Esports in India. Everyone at ESFI wishes him the best of luck to win the championship." said Lokesh Suji, Director of Esports Federation of India and Vice President of the Asian Esports Federation.
One of the country's top sports and Esports specialised communication firms, Artsmith – Concepts & Visions and India's Leading Multiplex chain INOX continue their support for this prestigious tournament as the communication and venue partners of ESFI respectively.
The first-ever Sim Racing World Cup is organised by the International Esports Federation in association with Monaco Esports Federation. The tournament features one of the world's most popular sim racing titles, Assetto Corsa.