From Lara Croft to Thor, personal trainer re-creates the fitness regimes of iconic gaming characters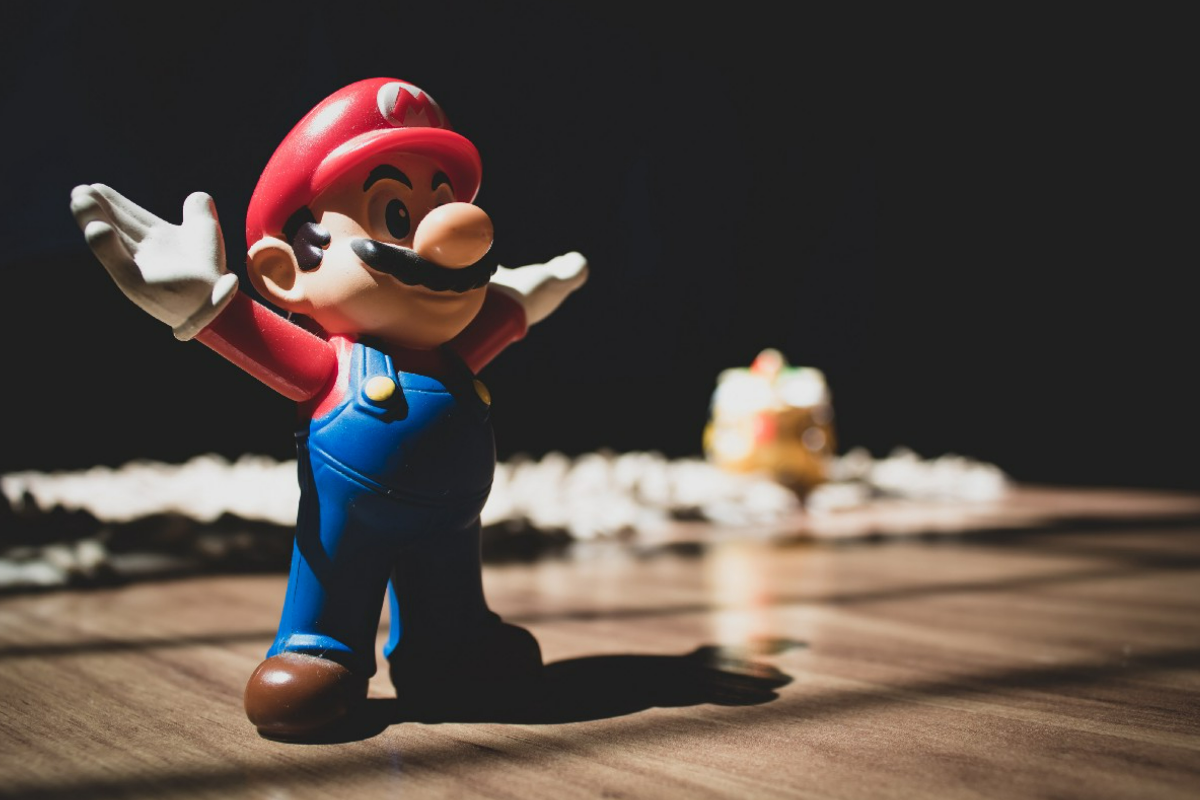 Reading Time:
3
minutes
Ebuyer have teamed up with expert PT Mike Harle to create week-long diet and workout plans tailored to popular gaming characters.

If you're wondering what it would take to get lean Lara Croft style or attain the body of a literal god (Thor), here is what it could take to maintain their physiques.
New year is here, and therefore it's time to sign up for that annual gym membership you are probably, rarely, going to use. But have you ever sat at your console and wondered "how would they keep in shape" when it comes to gaming characters?
Well, Ebuyer have taken matters into their own hands to discover just that – not without a little help of course. Teaming up with expert PT and owner of the Frontrow gym in Yarm, Mike Harle, Ebuyer have created a week-long diet and workout plan specifically tailored to your favourite gaming characters.
So, if you're wondering what it would take for Lara Croft to stay lean, or to maintain the body of a literal god (Thor), look no further.
Mario (Super Mario)
Although the live-action Super Mario movie is set to arrive in December 2022, the potbellied plumber's short stature doesn't exactly scream the Hollywood image of fitness. He's not ripped, he's not chiselled, but he's stocky and my God can that plumber jump. And as it turns out, you don't have to look far to find capable athletes of a similar build.
The workout and diet of a rugby prop fit Mario's mould nicely. Bulky but physically fit, and fully capable of sudden spurts of speed, the use of weights and cardio workouts will help Mario build the muscle his body needs to jump into every pipe.
Of course, Mario will need to cut back on the heavy breakfast foods in favour of something healthier. However, given his proclivity for mushrooms, this means he can eat a huge variety of meal options by substituting meat for a tasty mushroom-based meat alternative.
Lara Croft (Tomb Radar)
Dodging the lethal traps of tombs and scaling ancient ziggurats is no simple feat. Lara Croft needs to be strong yet flexible, with plenty of athletic and gymnastic prowess to overcome her foes. That means developing a healthy level of muscle without bulking up.
Lara's workout is all about Calisthenics, bodyweight training that works large groups of muscles simultaneously without the use of additional weights and exercise machines. This allows her to strengthen all the muscles in her body but leave herself slim enough to easily swing between ledges and squeeze through crevices.
As for diet, Lara is spoilt for choice. With her vast pockets of wealth, she can afford the best food from around the world, meaning she'll have no trouble eating well while tailoring her diet to perfectly compliment her workout.
Thor (Thor: God Of Thunder)
With the Thor: Love and Thunder movie dropping on the 8th of July, Thor's going to have to do quite a bit of work to shift his beer belly and regain his thunder post-Endgame. And in order to attain the body of a literal god, you need to do some pretty intense workouts and diet adjustments. So, what better place to turn to for inspiration than the fittest man on Earth, CrossFit champion Matt Fraser.
CrossFit is all about constantly varied, high-intensity weight and cardio movements that work the entirety of the body. Combine this with a diet designed to shed as much fat as possible and Thor will be well on his way to rebuilding his eight-pack in no time.
Of course, there are a few things even the God of Thunder can't live without. There's no keeping Thor off the beer, which is why his diet accommodates for a litre of the frothy beverage each day.
"New Year is here, and so are our annual resolutions to get fitter. So, it got us thinking over at Ebuyer – just what would it take for our favourite gaming characters to keep their shape and save the world" says Andy Roberts, E-Commerce Director of Ebuyer.
Gaming Americas Weekly Roundup – January 23-29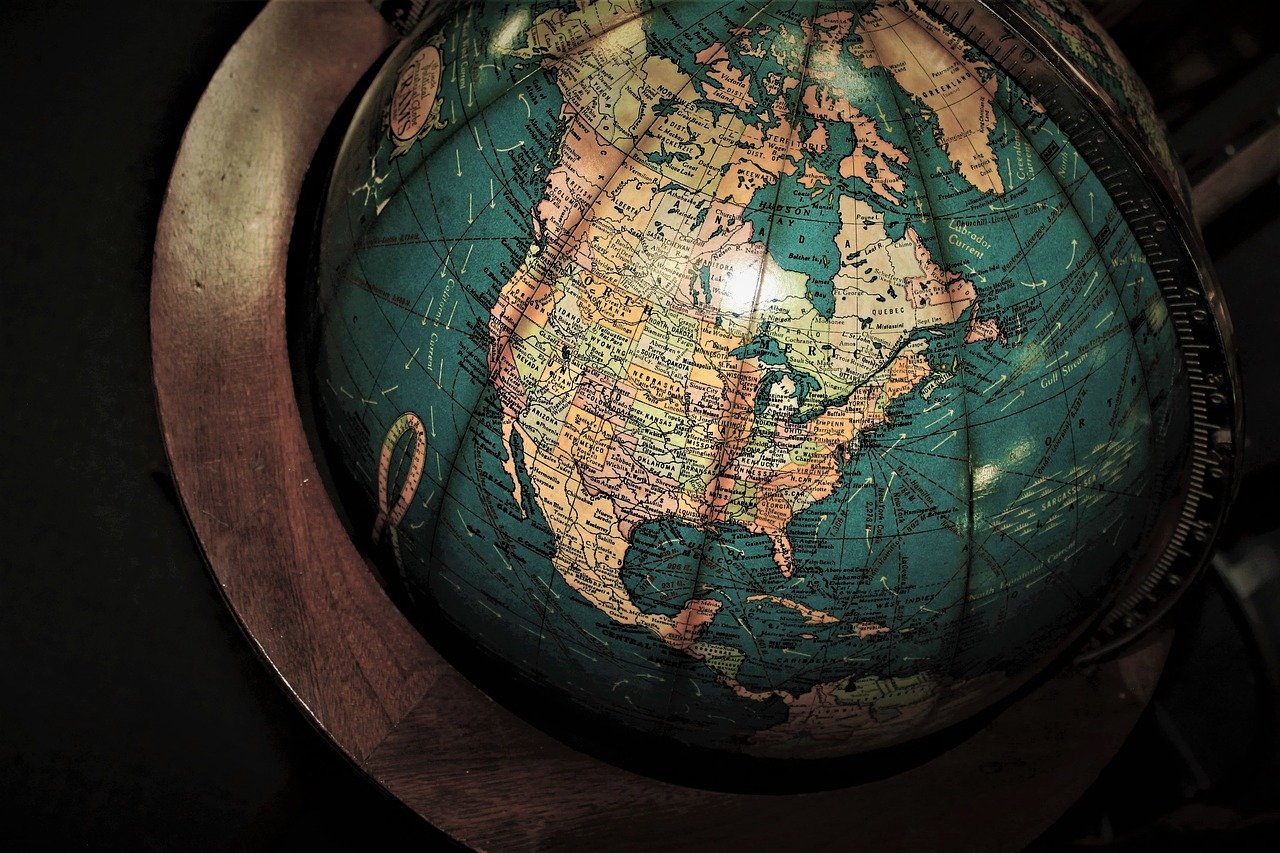 Reading Time:
2
minutes
Welcome to our weekly roundup of American gambling news again! Here, we are going through the weekly highlights of the American gambling industry which include the latest news and new partnerships. Read on and get updated.
Latest News
Fanatics Betting and Gaming has become the first legal sports betting operator, in partnership with the Washington Commanders, to open a retail sportsbook inside an NFL Stadium.
Leadstar Media has acquired both Sports Betting and Internet Gaming Supplier licenses in the state of Michigan. This move expands Leadstar Media's reach in the US and solidifies its position as a major player in the rapidly growing online gambling market.
AstroPay has announced the launch of a Visa prepaid card in Peru issued by Tebca Perú, that will allow users to make purchases at any e-commerce store that accepts Visa.
The Michigan Gaming Control Board has launched a campaign urging Michigan residents to develop personal guidelines for whether, when and how much to gamble on the Super Bowl next month. The campaign uses the tagline: "Play like a pro and have a game plan for betting responsibly on this year's Super Bowl."
The Pennsylvania Gaming Control Board unanimously approved a license for the proposed mini-casino at the Nittany Mall, but a potential appeal and a parallel lawsuit by a competing company mean the facility is unlikely to move forward any time soon.
PTW announced that they have added a second Esports team to their growing roster of winning teams. Their new team, formerly known as Stealing Lunch Money, will now be known as OR Esports and consists of Jonard Penaflor, Dayton Akau, Vincent Nguyen, Chase Linder and Elijah Hawkins.
Holland America Line is expanding the casino space aboard its Pinnacle and Signature Class ships to include more than 140 of the newest and most popular slot and video poker machines in the gaming industry.
Partnerships
Scientific Games and Oklahoma Lottery launched a new category of game entertainment for players in the south-central state, becoming the eighth U.S. lottery to create strong, incremental revenue with the company's PlayNow Games.
TSN and Genius Sports struck a new agreement to deliver cutting-edge broadcasts of NFL games on the newly launched TSN+ streaming product. As the official data partner of the NFL, Genius Sports will power ground-breaking, augmented broadcasts throughout the upcoming NFL Playoffs and Super Bowl LVII, delivering a revolutionary experience for NFL fans on TSN+.
UFC, the world's premier mixed martial arts organisation, and U.S. Integrity announced an agreement in which U.S. Integrity will become the official integrity service for UFC, capable of identifying and analysing unusual wagering activity as indicative of possible integrity concerns.
Rivalry has announced a multifaceted partnership with RED Canids. The agreement will see the pair collaborate on a myriad of physical and digital campaigns centered around RED Canids' Counter-Strike: Global Offensive roster and fanbase to reach and engage gaming consumers.
Scientific Games won a competitive public tender to serve as the exclusive instant game provider to Lotería Nacional de Beneficencia de El Salvador, the National Lottery of El Salvador.
DraftKings Inc. and Gamres, a leading responsible gaming consulting and research practice based in Ontario, announced a new collaboration to introduce the Positive Play Scale to DraftKings through an online survey to select U.S. DraftKings customers.
Goat Gamez, the studio founded by Movie Games and Robert Lewandowski, announces the game Sports: Renovations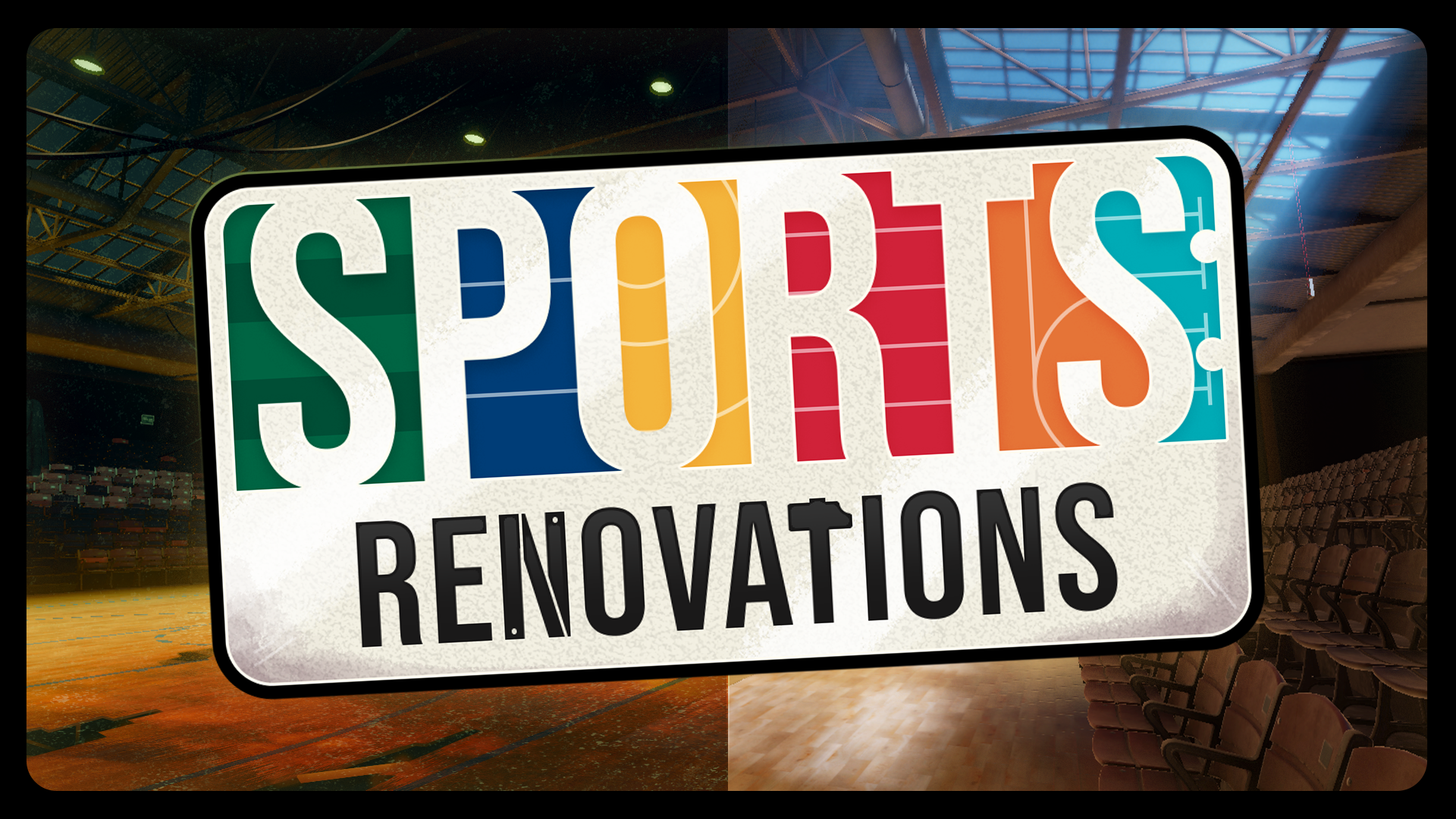 Reading Time:
2
minutes
Movie Games S.A., a games publisher listed on Warsaw Stock Exchange, has officially announced the game Sports: Renovations. The game is produced by Goat Gamez S.A., a company founded by Movie Games and Robert Lewandowski. The announcement will be accompanied by a trailer featuring Robert Lewandowski and a page on the Steam platform.
Sports: Renovations is a first-person simulator in which the player takes on the role of the person responsible for renovating deteriorating sports facilities and restoring them to their former glory. The player's task is to raise the money needed to renovate a basketball court in their hometown by carrying out other renovation tasks.
The player will be responsible for the entire renovation process – from collecting and disposing of rubbish, to painting the walls, assembling the sports instruments and furnishing the interior. The player will learn how such facilities are built and will have the opportunity to assemble, for example, a boxing ring, a climbing wall or a turf, as well as paint the ice of a hockey stadium. For each completed task, the player will receive a 'souvenir', a kind of trophy, which they can place in a special room in their headquarters. The headquarters can also be upgraded. By unlocking new rooms, the player will gain new benefits or gain access to side missions.
– We are extremely proud of this project – says dr. Piotr Kubinski, CEO of Goat Gamez. – Each level has been thought out down to the smallest detail. There is a unique story associated with each sports facility, which the player, like a detective, puts together while renovating the building. Everything the player comes across during a mission, from the tattered posters on the walls to the flyers and letters scattered on a desk, is relevant to the game's plot.
– We are delighted to have the support of Robert Lewandowski, Poland's most famous footballer and co-founder of Goat Gamez. He has expressed his interest in Sports: Renovations and intends to personally promote the game – comments Piotr Gnyp, CMO of Movie Games.
The release of Sports: Renovations on PC is tentatively scheduled for 2023, but the final date will be influenced by production and marketing considerations
SIS signs landmark 24/7 racing deal with BetConstruct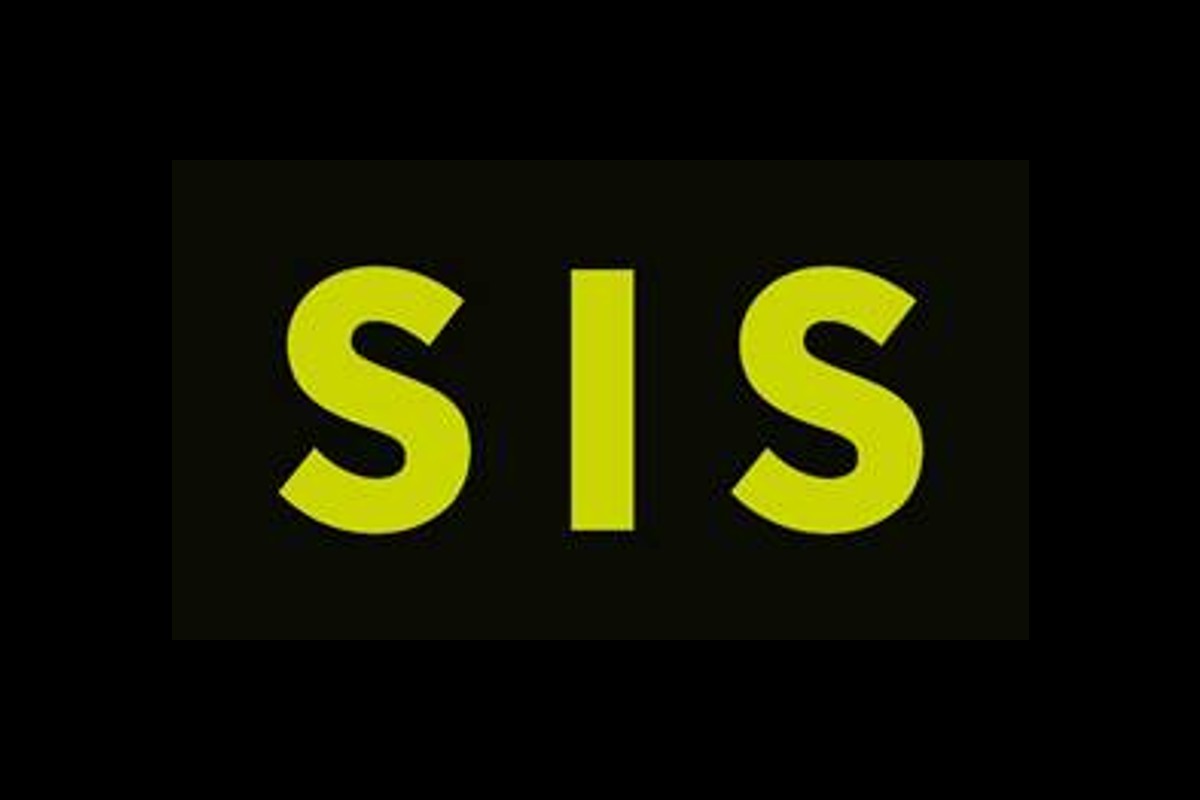 Reading Time:
< 1
minute
SIS (Sports Information Services), the leading multi-channel supplier of 24/7 live betting services, has signed a deal to integrate its offering onto the platform of leading global provider BetConstruct, starting with its 24/7 Live Racing Content.
The landmark agreement brings high-quality racing content from around the world to BetConstruct's extensive network, adding significant value for the provider's operator partners. BetConstruct is a global award-winning technology and services provider for the online and land-based gaming industries and its platform boasts a vast network of global operators.
The deal represents an important step within the stated ambition of SIS to further develop relationships with leading platforms.
Following completion of the integration process, BetConstruct's partners will gain access to 24/7 Live Racing Content that provides operators with profitable short-form content throughout the day. The content comprises an annual total of over 35,000 horse races and 38,000 greyhound events, taking place at over 170 racecourses across five continents. All racing content is supplied as an end-to-end solution including live streamed pictures, data, commentary, on-screen graphics with betting triggers along with an extensive range of markets and prices.
This delivery of profitable short-form content throughout the day offers a betting event every three minutes, with the BetConstruct agreement further boosting the ever-growing number of leading operators that benefit from SIS' revenue-boosting services.
Andy Kelly, Commercial Manager (UK & Europe) at SIS, said: "We've been extremely open that SIS has a strategic goal of strengthening its partnerships with platforms and distributors. BetConstruct has an excellent global reach that allows for significantly more operators worldwide to have access to the best racing products on the market. It has also been a pleasure working with the BetConstruct team and I am looking forward to a long and successful partnership."