Mario would earn £32,895 as an Italian plumber – which video game characters would be the richest if they had real-life jobs?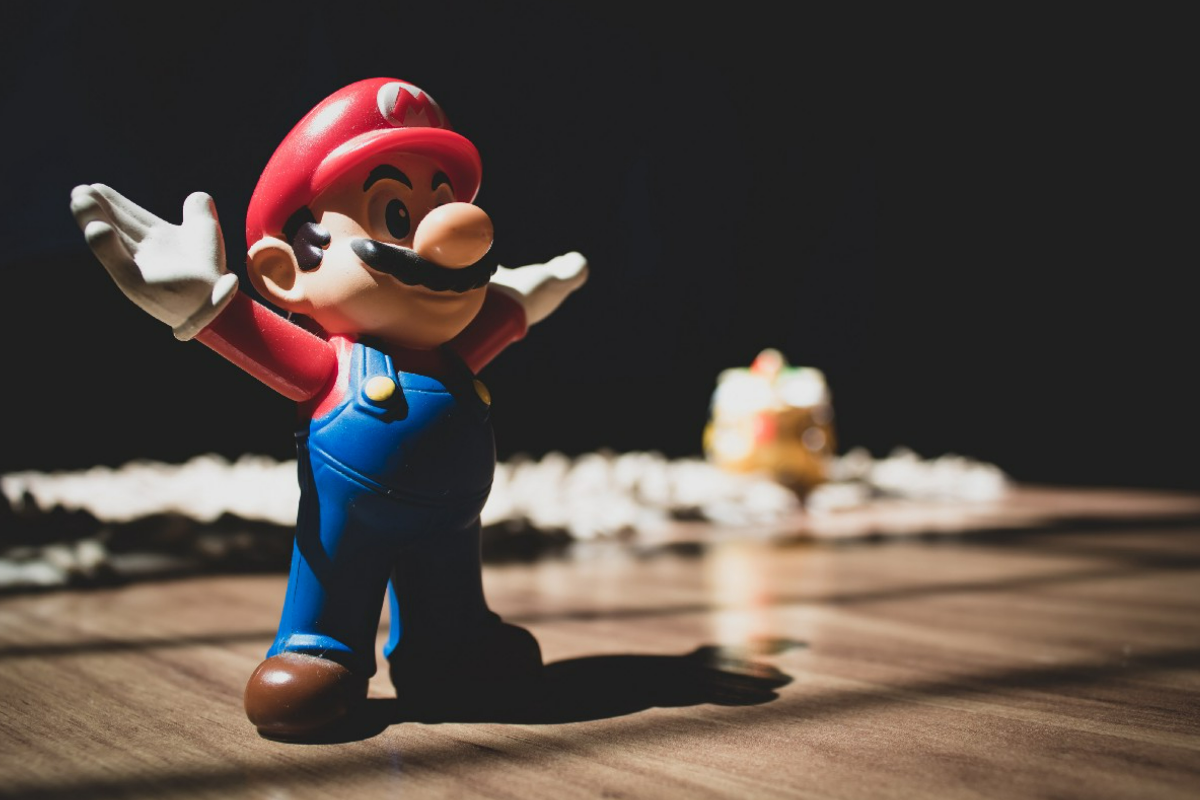 Reading Time:
5
minutes
At the top of the rich list is Borderland's corporate president 'Handsome Jack' with an equally handsome salary of £333,043 per year.
Super Mario ranks among the lowest earners, taking home £32,895 per year on a typical plumber's salary in Italy.
Pac-Man earns the lowest salary of all characters as a security guard in Japan, bringing in just £15,916 per year.
From Super Mario to Lara Croft, have you ever wondered where your favorite video game protagonists and villains would rank in the real-world job market?
Online gaming platform Solitaired looked at some of the world's most iconic video game characters and calculated how much each would earn if they landed their real-world dream job. They based character earnings on data from salary comparison sites as well as publicly available pay bands to find an average yearly salary for more than 50 video game characters.
Video Games' Highest Earners 
Handsome Jack, Borderlands 2 
At the top spot is Borderland's narcissistic bad-guy, Handsome Jack, who would take home an eye watering £333,043 per year as a corporate CEO. While Hyperion Corp is fortunately yet to be founded, it seems only fitting that as the fictional president of an intergalactic weapons manufacturer and supplier, Jack would take home such a huge paycheck.
Solid Snake, Metal Gear Solid 
In at second place is Metal Gear Solid's eye-patch sporting Solid Snake, who would take home an impressive salary of £107,517 per year as a Special Forces Soldier for the US Army. Snake, who boasts an impressive military career, was initially inducted into the Green Berets during his teenage years before later joining Big Boss' special forces unit, FOXHOUND, meaning he would be substantially compensated for his acquired specialist skills.
Albert Wesker, Resident Evil 
In third place is Resident Evil's Albert Wesker, who would earn a salary of £90,519 per year as a virologist. Having graduated at 17 with a doctorate in Virology, Wesker originally began his training with Umbrella Pharmaceuticals and was later transferred to the Arklay Laboratory as a senior researcher working on the t-Virus project, following the disbanding of his training school.
Alex Mason, Call of Duty 
In fourth place is Call of Duty veteran and fan favorite, Alex Mason. Mason is unlikely to have trouble remembering these numbers, as he stacks up an impressive £82,317 per year as an Intelligence Analyst for the CIA. Mason, who makes his first appearance as the main playable character in Call of Duty: Black Ops, joined the CIA Operation 40 squad in 1958 and continued to carry out several missions for the CIA despite his imprisonment and brainwashing at Vorkuta.
Max Payne, Max Payne 
In fifth place is the titular action avenger Max Payne, who would earn £75,922 per year as a police detective in New York City. Payne began his police career in the 1990s, working for the NYPD as a detective before joining DEA colleague Alex Balder on the Valkyr drug case, following the brutal murder of his wife and daughter in 1998.
The 20 Highest Earning Video Game Characters 
| | | | | | |
| --- | --- | --- | --- | --- | --- |
| Rank  | Video Game Character  | Video Game  | Job/Occupation  | Yearly Salary (£)  | Yearly Salary ($)  |
| 1. | Handsome Jack | Borderlands 2 | CEO | £333,043 | $432,524 |
| 2. | Solid Snake | Metal Gear Solid | Special Forces Soldier | £107,517 | $139,632 |
| 3. | Albert Wesker | Resident Evil | Virologist | £90,519 | $117,557 |
| 4. | Alex Mason | Call of Duty | CIA Operative | £82,317 | $106,905 |
| 5. | Max Payne | Max Payne | NYPD Detective | £75,922 | $98,600 |
| 6. | Cole Phelps | LA Noire | LAPD Detective | £71,846 | $93,306 |
| 7. | Gordon Freeman | Half-Life | Research Associate Scientist | £70,145 | $91,097 |
| 8. | Arthur Morgan | Red Dead Redemption 2 | Bounty Hunter | £69,750 | $90,585 |
| 9. | Mortimer Goth | The Sims | Scientist | £69,076 | $89,709 |
| 10. | Isaac Clarke | Dead Space | Engineer | £64,859 | $84,232 |
| 11. | Duke Nukem | Duke Nukem | CIA Special Agent | £62,837 | $81,607 |
| 12. | CJ Johnson | Grand Theft Auto: San Andreas | Entrepreneur | £59,626 | $77,436 |
| 13. | Bella Goth | The Sims | Intelligence Researcher | £58,363 | $75,796 |
| 14. | Michael De Santa | Grand Theft Auto V | Film Producer | £54,563 | $70,861 |
| 15. | Leon S Kennedy | Resident Evil | Police Officer | £54,113 | $70,276 |
| 16. | Homer Simpson | Simpson's Hit and Run | Nuclear Technician | £53,629 | $69,648 |
| 17. | Master Chief | Halo | Master Chief Petty Officer | £53,491 | $69,469 |
| 18. | Doom Slayer | Doom | Marine's Master Gunnery Sergeant | £53,490 | $69,468 |
| 19. | Sam Fisher | Splinter Cell | Navy Seal | £48,729 | $63,284 |
| 20. | Chris Redfield and Jill Valentine | Resident Evil | SWAT Team Member | £48,158 | $62,543 |
Video Games' Lowest Earners 
Pac-Man, Pac-Man 
At the bottom of the list, Pac-Man take the spot as the lowest earner, with a salary of just £15,916 per year as a security guard in Japan – where the character first debuted. While the creators don't specify that Pac-Man has a job per se, the role seems fitting given the Namco classic shows the yellow sprite navigating through mazes trying to get rid of unwanted ghost intruders.
Link, Legend of Zelda 
Second from the bottom is Legend of Zelda's hero and protagonist, Link, who would earn only £19,661 per year as a knight – if the job were to still exist. A knight was paid an average of two shillings per day during the 1200s, which means that Link would take home just over £19k when taking into consideration currency conversions and increases in inflation.
Cloud Strife, Final Fantasy VII 
The third lowest earner is Cloud Strife from the Final Fantasy series who would earn £19,964 per year as a Private First-Class Soldier in the US Army. Cloud was unsuccessful in joining SOLDIER, instead becoming a Shinra infantryman, hence justifying the lower pay band for our sword wielding fighter.
Desmond Miles, Assassin's Creed                  
As the fourth lowest earner in the list, Assassin's Creed's modern day main character, Desmond Miles, would earn just £21,408 per year as a bartender in New York City. Desmond, who is the descendant of a long line of assassins, used his training to hitchhike to New York City, where he worked as a bartender at Bad Weather before his eventual capture.
Ryu, Street Fighter 
At fifth from the bottom is the main character of the Street Fighter series, Ryu, who would bring home just £21,723 as a martial arts instructor in Japan. Ryu made his first appearance in Capcom's original Street Fighter game in 1987, and while his name roughly translates to 'plentiful' in Japanese, the same cannot be said for his expected salary.
The 20 Lowest Earning Video Game Characters 
| | | | | | |
| --- | --- | --- | --- | --- | --- |
| Rank  | Video Game Character  | Video Game  | Job/Occupation  | Yearly Salary (£)  | Yearly Salary ($)  |
| 1 | Pac-Man | Pac-Man | Security Guard | £15,916 | $20,670 |
| 2 | Link | Legend of Zelda | Knight | £19,661 | $25,533 |
| 3 | Cloud Strife | Final Fantasy | Private First-Class Soldier | £19,964 | $25,927 |
| 4 | Desmond Miles | Assassin's Creed | Bartender | £21,408 | $27,802 |
| 5 | Ryu | Street Fighter | Martial Arts Instructor | £21,723 | $28,212 |
| 6 | Marcus Fenix | Gears of War | Army Sergeant | £24,119 | $31,324 |
| 7 | Don Lothario | The Sims | Medical Intern | £24,784 | $32,187 |
| 8 | Geralt of Rivia | The Witcher | Pest Controller | £24,906 | $32,345 |
| 9 | Niko Bellic | Grand Theft Auto IV | Taxi Driver | £25,521 | $33,144 |
| 10 | Lightning | Final Fantasy | Security Guard | £29,084 | $37,771 |
| 11 | Crash Bandicoot | Crash Bandicoot | Bodyguard | £29,670 | $38,533 |
| 12 | John Marston | Red Dead Redemption | Rancher | £32,770 | $42,559 |
| 13 | Mario | Super Mario Bros | Plumber | £32,895 | $42,721 |
| 14 | Tom Nook | Animal Crossing | Real Estate Agent | £33,812 | $43,912 |
| 15 | Isabelle | Animal Crossing | Secretary | £34,071 | $44,248 |
| 16 | Freddy Fazbear | Five Nights at Freddy's | Mascot | £35,078 | $45,556 |
| 17 | Captain John 'Soap' MacTavish | Call of Duty 4: Modern Warfare | Army Sergeant | £35,953 | $46,692 |
| 18 | Booker DeWitt | Bioshock Infinite | Private Investigator | £36,000 | $46,753 |
| 19 | Spyro | Spyro the Dragon | Jeweler | £36,516 | $47,424 |
| 20 | Sonic the Hedgehog | Sonic the Hedgehog | Professional Athlete | £36,592 | $47,522 |
Honorable Mentions 
Some character earnings meant that they ranked elsewhere in the list, however some are so iconic that it would be a shame to miss them out entirely. 
Given Super Mario's Italian heritage, he would earn a salary of £32,895 working as a plumber in Italy, ranking him 41st in the list. Elsewhere in Europe, Tomb Raider's female lead Lara Croft ranks 27th, earning a salary of £41,998 working as a British archaeologist.
While Sonic the Hedgehog isn't currently on the job hunt, based on his ability to run at supersonic speeds, it is only fitting that he would earn a salary of £36,592 as a professional athlete. Although he may have to wait a few years before he is eligible to earn, as the creators suggest he is only 15 years old.
Pokémon's Pikachu would be perfectly suited to a job as a detective given his latest movie role, earning him £37,282 per year – although considering his element type, he would also make for a great electrician. His trainer and best friend, Ash Ketchum, would just top Pikachu's earnings, taking home £41,327 as a Research Fellow for Professor Cerise.

Engage yourself in the most complete Game Wave Festival, where business, learning, and enjoyment merge!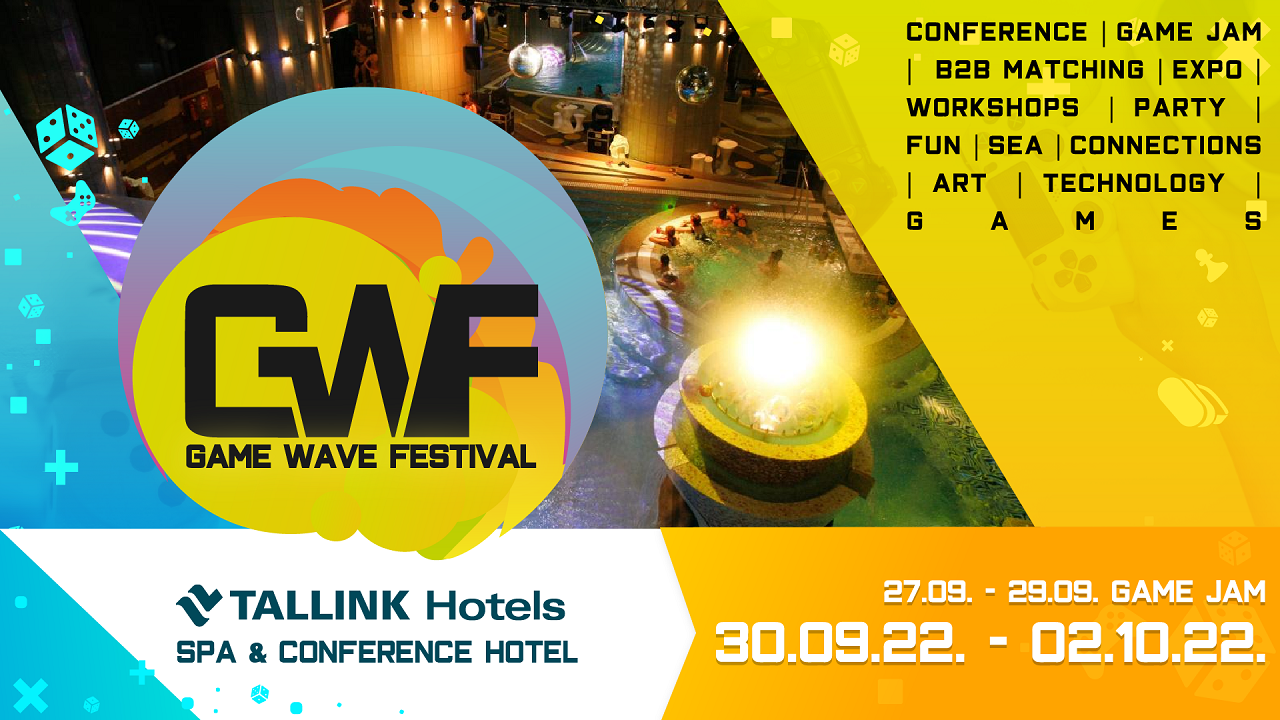 Reading Time:
3
minutes
The Game Wave Festival is an international event taking place for the second year in a row from September 27th to October 2nd in Tallinn, Estonia at Tallink Spa & Conference Hotel. The first three days of six-day-event are dedicated to the game jam.
The Game Wave Festival is a business, education and entertainment event for the gaming industry professionals. It first took place with great success in September 2021 in Jūrmala, Latvia attracting participants from 25 countries.
"Game Wave Festival is an expressive way to celebrate glorious game development heritage, culture and traditions, meet new and old faces, and have fun. It is professional, oriented to have serious business talks, and cozy, to make friends with almost all attendees. I am happy to welcome all of you to the 2nd Game Wave Festival!" — Ints Viksna, Chairman of Board at Latvian Technological center.
The festival is mainly B2B, however, it is designed to avoid the "stiffness" these types of events sometimes have. Game Wave Festival attempts to capture the fun and relaxed ambiance we've experienced in other global and regional game events. GWF is large enough to get an overview of the main tendencies in the Nordic and Baltic region, and small enough to make friends with all participants – The friendships you will make in GWF, will follow you all your life.
Main event and B2Match
30.09. – 02.10. The Main Event: Conference, workshops, expo, pitching competitions, business meetings and game jam final presentation.
The conference and interactive events are divided into 5 tracks: General, Art (visual, audial, haptics), Unreal Engine, XR and Board Games.
The online matchmaking platform is available for all participants all 6 days, and the meetings can also be booked on-site. Registered members of the matchmaking will be able to participate both on-site and online.
GWF uses the B2Match meeting and event management platform that works both on web browsers and mobile devices. This platform also handles video calls and conference streaming, so all functionality needed by the participants is neatly in one place.
There will be a private Business area for business ticket holders in Tallink's Fidel Bar with a nice view of the old town.
The first three days of the six-day-event are dedicated to the game jam
Awesome game jam runs from September 27th to 29th. The game jam's theme and diversifiers of the jam will be decided by the jam sponsors. However, the game jam does not end on the 3rd day, instead, the final ceremony is on the 6th day of GWF. This is by design so that the teams can improve their games by attending workshops and even pitch them in and get feedback in our "Early stage games mentor pitch".
Three unique game pitching opportunities:
1 to 1 board games author and publisher pitch in a private, closed space, where publishers can take their time to test the game and converse with the authors.
Early stage mentor pitch for anyone not ready for any other pitches, but still willing to train, test their prototype and get feedback. Jammers are welcome.
Nordic Game Discovery Contest Baltic semi-finals where developers from Finland, Estonia, Latvia and Lithuania can showcase their games to publishers and industry experts and compete for a place in the finals.
Three special event parties, including Business Afterparty and Pool party
The Business Party (29.09.2022) will be available for organizers, speakers, partners and business ticket holders only.
The Pool party (30.09.2022) will be available for organizers, speakers, partners, business ticket holders only and pool party ticket holders. There will be access to the pool area, sauna, hot tubs and a quieter area by the bar.
The Afterparty (01.10.2022) will be available for almost everyone (except for student ticket holders). It will feature Marioke, a feast table and a quieter area for business conversations.
The 3 day expo for game companies,  art, technology & education
The expo will be of interest to anyone who has a professional or a hobby curiosity about topics related to game companies, art, technology and education. Learning from last year's success and good feedback, GWF will place staff members to guard the hall, so that the expo participants are not tied down at their booths for 3 days.
Battle Royale in CS:GO. How has the Danger Zone mode affected the game?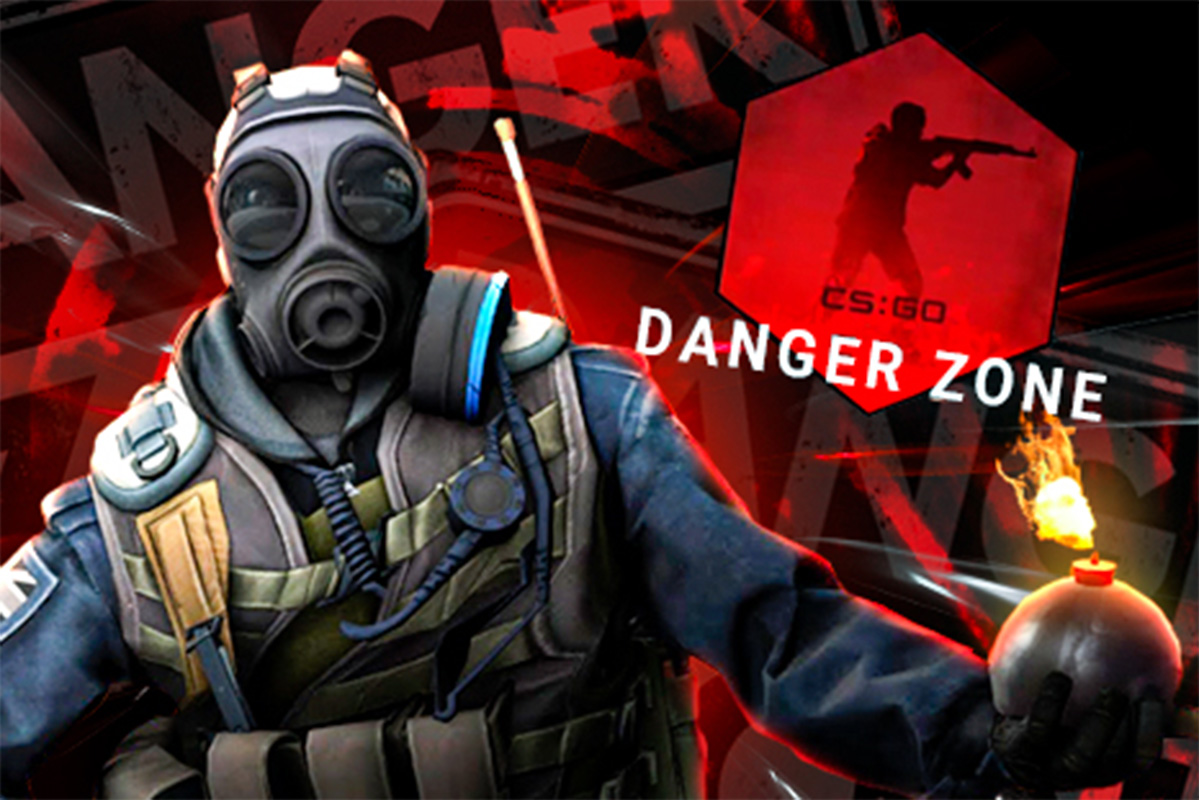 Reading Time:
3
minutes
Battle Royale is a trending game genre at the moment. The gaming world has seen many such games, like PUBG, Apex Legends, Call of Duty: Warzone, and others. But just very few of them were able to become influential titles. So today, we will have a quite unique Battle Royale game, a Danger Zone, under our lens.
But before discussing a Danger Zone, we wanted to talk about an essential part of the CS:GO – skins. It is one of the few ways for players to express themselves in-game. There are hundreds of differently designed skins, so you will surely find what is best for you. In addition, skins are applied to each game mode, including a Danger Zone. Our tests proved that one of the most efficient ways to get skins is through CS:GO skin cases. If you want to inspect this topic further, then it is recommended to check this article about the best CS:GO cases to open in 2022.
What is the Danger Zone mode?
Danger Zone is a mode Valve added to CS:GO on December 6, 2018, and quickly generated a resonance. The Mode features a relatively big map (unique for this Mode) specified for 18 players, who enter the map all at once to start a battle royale. In addition, you can enter this Mode solo or duo, so you can group up with your friends and try to fight for the top 1.
When the game begins, players must choose a spot (hexagon) where they want to be spawned. As soon as they appear on a map, they will have no weapons but their fists. Each player needs to dig a map, looking for better equipment, including guns and armor, medi-shots (med kits), and dollars. Dollars are used to purchase guns and special upgrades via the tablet given to you at the start of the game.
The map will gradually decrease in size until only a few hexagons are left. During that time, players will encounter each other, so they will need to fight. Thus, until the end of the game, there will be only a few players left. The win is granted to the final survivor of the Danger Zone.
Why did Danger Zone attract many players?
One of the main reasons for that to happen is the trending genre. It was very exciting for CS:GO players to test a popular battle royale mode in their favorite game. It was also effortless for them to jump in, as they didn't need to download a different game.
It is also a great mode to rest from ranked competitive CS:GO games. It takes a lot of mental powers to concentrate and play for an hour in competitive mode. So competitive players considered a Danger Zone a great mode to play, have some fun, and rest.
How popular is Danger Zone right now?
So how popular is Danger Zone at the moment? The answer is not really. There are several reasons for that:
In-game changes. Valve has made some significant changes in Danger Zone mode which turned off many players. For example, they have introduced a respawn mechanic, which completely breaks an in-game balance. Thus, a player can just respawn on top of his loot and quickly get it back. Such mechanics do not fit well with battle royale gameplay. Valve has also deleted a Solo Danger Zone mode, and now you can only play in Duo.
Better alternatives. By 2022, the market for battle royale games has become vast. And unlike valve, other developers are specifying strictly on battle royales and constantly working on their improvement. So Danger Zone couldn't stand the tempo, as the main direction of CS:GO is still competitive games.
People got bored. Another reason that comes from insufficient attention to the Danger Zone mode is a lack of innovations. Developers have to introduce new exciting mechanics to the game so that the player will be engaged and keep their interest. Sadly, there are not enough updates to the Danger Zone mode.
Conclusion
Danger Zone was a pretty interesting and popular Mode when it came out. But after five years, the Mode has lost its popularity. It happened due to numerous reasons, but mainly because developers were not focusing their time on this Mode.
SYBO Strikes Acquisition Deal with Game Developer and Publisher Miniclip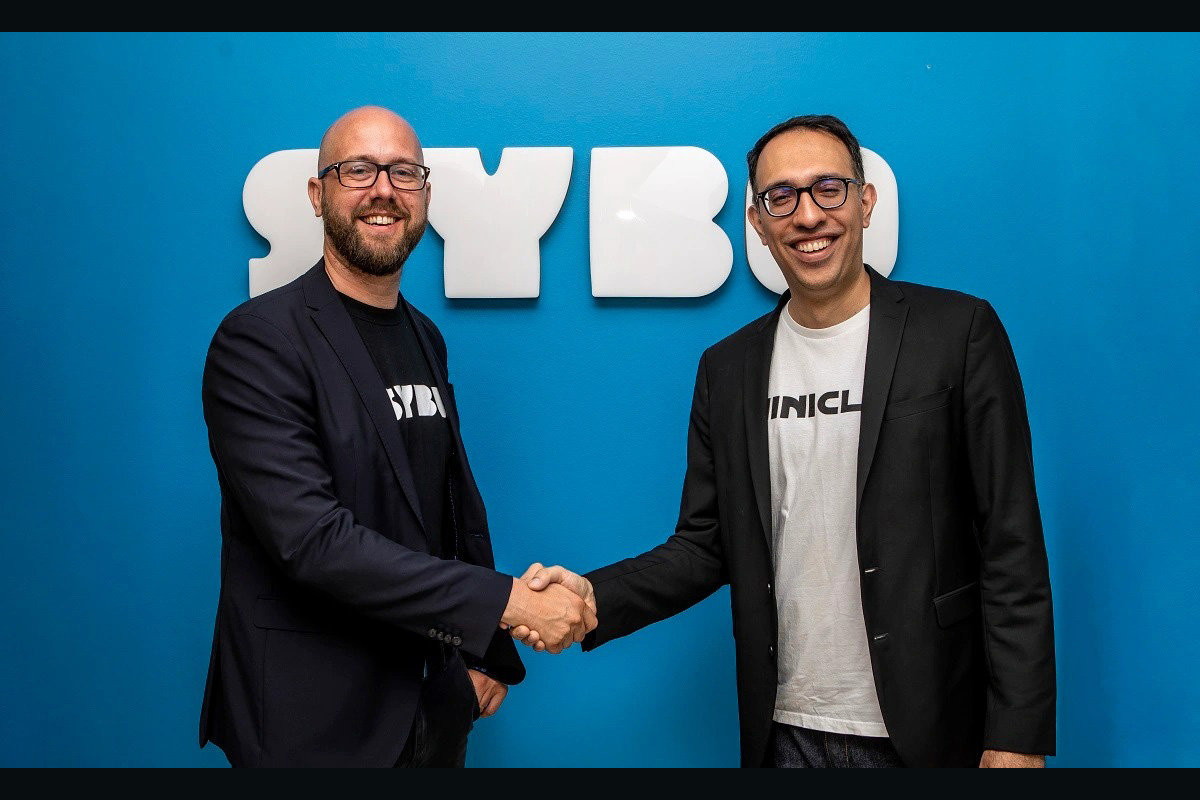 Reading Time:
3
minutes
SYBO, maker of the smash mobile gaming hit Subway Surfers, has announced that it has been acquired by Miniclip, a world leader of market-defining mobile games. The acquisition is set to complete this July following the legacy game's 10th anniversary and a record-breaking banner year across daily installs, daily active users and daily revenues. The combined companies reach over 70m daily active users.
"We are so thankful for the vision, expertise and execution from Mathias and the whole SYBO Team, who have strengthened Subway Surfers both creatively and commercially during this past decade. Subway Surfers has continued to be a successful mobile game for millions of fans worldwide, year after year," Sylvester Rishøj Jensen, Co-founder of SYBO, said.
"When we started this 10 years ago, our dream was to create something special that would be loved for generations to come. The whole company, and our incredible fans, have driven the game to stellar heights. We have really had perfect flow in our partnership and gaming adventure, which has now culminated in what is one of the biggest – if not the biggest – deals in Danish gaming history. It's a legacy we are both very proud of," Bodie Jahn-Mulliner, Co-founder of SYBO, said.
"We are incredibly thankful to our Founders for their vision and trust. 15 years after Sylvester and Bodie started working together, 10 years after Subway Surfers came to market and 5 years after I took the helm as CEO, we now wrap up the first season of SYBO's journey with a great promise of what's to come," Mathias Gredal Nørvig, Chief Executive Officer at SYBO, said.
"Miniclip brings to SYBO added experience, reach and strength as we celebrate our tenth anniversary and look to the next decade and beyond. I am so proud! Proud of our game development teams, all support functions, and management team, for passionately expanding the Subway Surfers game experience, remaining committed to the formula our community loves, and to continue delivering surprise and delight for Subway Surfers fans on multiple platforms and genres. Miniclip offers us an opportunity to further grow and amplify, while still keeping to our core values and Team culture," Mathias Gredal Nørvig added.
"Since its launch in May 2012, the Subway Surfers mobile game has grown to more than 150 million monthly active players, it holds the title as the most downloaded mobile game, it was the world's first game to cross one billion downloads on Google Play, and the most downloaded endless runner game in Apple's App Store's history," Saad Choudri, CEO of Miniclip, said.
"Miniclip has always had a strong focus on building high quality games that unleash the gamer in everyone, which has helped define the business and allowed us to lead in a crowded marketplace, delivering consistent growth through building our M&A with fantastic and innovative new partners. Which is why the SYBO Team felt like such a natural fit, having developed one of the world's most popular games. They have a proven record of delivering and maintaining an incredible gamer experience, as well as continuing to grow virally. We are beyond excited to welcome them into the Miniclip family as we empower them to keep running and running," Saad Choudri added.
Under Gredal Nørvig's leadership, a team of savvy and experienced executives has navigated an industry of opportunities and challenges. The company plans to keep the current Management Team in place with David Byrne, who joined in 2018 as Chief Operating Officer and Head of Games; Naz Amarchi-Cuevas, who joined in 2017 as Chief Commercial Officer and Head of Marketing; Anne Schnack Hansen, who joined in 2018 as Chief People Officer; and Andreas Glenvig, who joined in 2019 as Finance Director.