SOFTSWISS Managed Services: 2021 Overview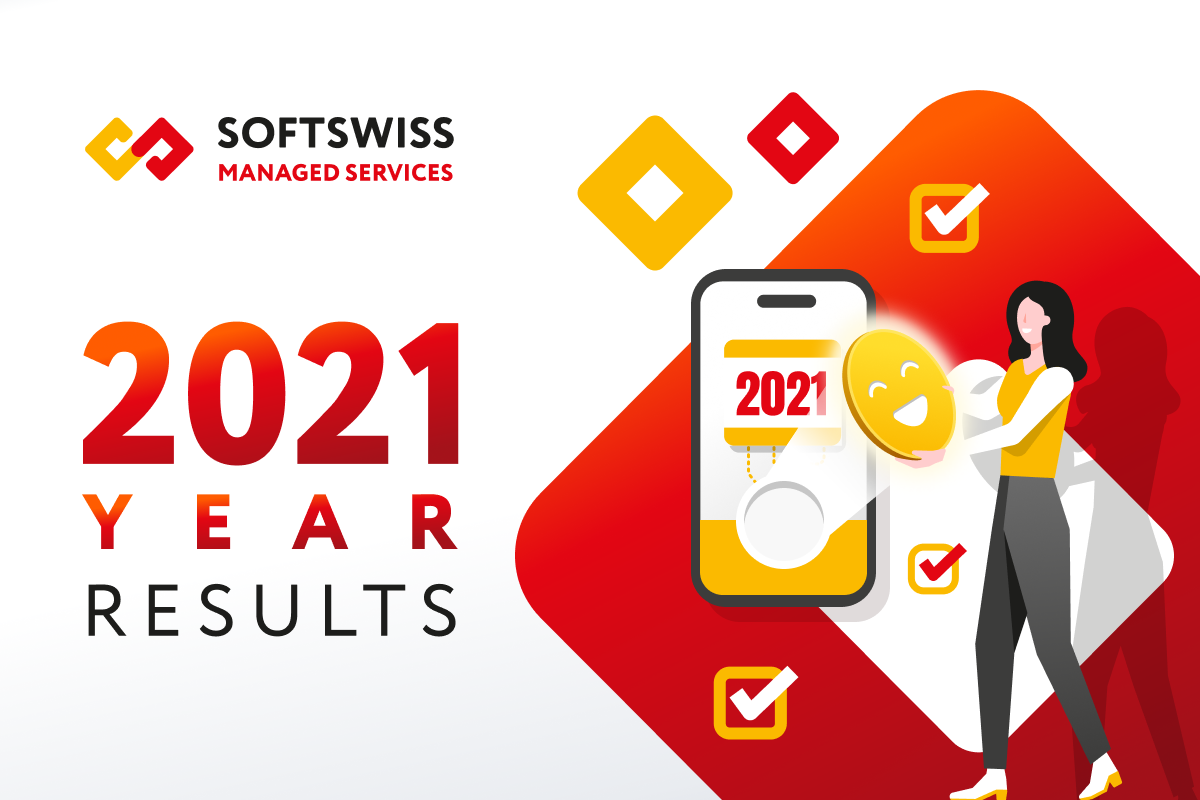 Reading Time:
4
minutes
In 2021, SOFTSWISS Managed Services finalised its structure and highlighted key results. As an important part of SOFTSWISS solutions offered to clients to support and maintain their brand, Managed Services has expanded the list of provided services. The statistics presented reflect the division's performance from January to December 2021.
Managed Services is available to all the SOFTSWISS Online Casino Platform clients. The most important highlights in the development of Managed Services in 2021 were the changes in the organisational structure. In particular, the split of VIP Player Support and Player Retention services into two separate services. In addition, a new player reactivation team was created within the Managed Services to focus on getting users back into the game.
As a result, the Managed Services structure comprises five core teams at the end of 2021:
First Line Support. Handles incoming players' requests and helps resolve issues arising. 

Anti-Fraud Support. Responsible for dealing with suspicious activity and fraud detection.

VIP Player Support. Focuses on targeted and personalised key player assistance.

Player Retention. Helps to keep users in the game and increase their loyalty to the casino.

Player Reactivation. Constantly in touch with players who show reduced or no gaming activity.
"One of the important achievements of 2021 was the finalisation of the Managed Services team structure. We have highlighted five separate teams that are responsible for key areas of work with players.  Thanks to the experience gained, we have a clear understanding of how to build work in the B2C segment. This helps to promptly resolve issues and increase player loyalty, which directly affects the financial performance of a casino," said Vitali Matsukevich, Head of Managed Services. 
In the past year the First Line Support team has managed to handle more than 1,5 million chats, which is an impressive result. On average, excluding emails, there were 200+ chats with players per day per agent. At the end of the year, the average Customer Satisfaction Index stood at 83 per cent. These are the overall statistics for all 55 clients that First Line Support services worked with last year.  
According to the Anti-Fraud team's results, the amount of confiscations in 2021 exceeded 14 million EUR, a 40% increase compared to 2020. One of the team's major achievements were the three ICA certifications, which increased the level of service and expanded the expertise of the Anti-Fraud support staff. In turn, the number of requests handled rose by 35% to over 40,500.
"2021 was a landmark year for all Managed Services teams. The increase in the number of clients using the SOFTSWISS Online Casino Platform has had a direct impact on the number of players and operators we interact with. Unfortunately, this is also reflected in suspicious activity statistics, which we monitor very closely. In order to maintain the highest level of service for which we are valued by our clients, the Managed Services team has grown several times over 2021. Therefore our clients can be sure that their players are in good hands," commented Artyom Rudakov, Deputy Head of Managed Services.  
When it comes to the interaction with VIP players, the team managed to increase their number by 6 times: from 400 in 2020 to 2,500+ in 2021. This is reflected in the amount of deposits VIP players have made in the casino. At the end of the year it amounted to over 189 million EUR. The team saw monthly growth in GGR among VIP players of around 15-20%, resulting in an annual GGR of 107+ million EUR.
The Player Retention division has managed to engage more than 230,000 players over the past year. This is directly attributable to the launch of regular unique promos, from which users learn about campaigns, new providers and the latest game releases. The conversion rate for such email blasts in December 2021 was 35% compared to 22% in January of the same year. As a result, the average deposit per player was recorded at 300 EUR.
Despite the recent launch, the Player Reactivation team ended 2021 at nearly 6,000 users who had resumed their gaming activity. 54% of them not only took advantage of the bonuses offered, but also made a deposit. As a result, the team ended the year with a total of more than €1,75 million in deposits. In turn, the average ROI per client was 220%. 
"The main goal we set ourselves for 2021 was to provide the best B2C service in iGaming. I believe that we have succeeded! Not only the metrics, but also the feedback from our clients and players shows that we are moving forward in the right direction. A more targeted approach to players, segmentation of departments and team expansion allowed us to fare well among competitors," summed up Vitali Matsukevich, Head of Managed Services. 
About SOFTSWISS
SOFTSWISS Managed Services works in combination with SOFTSWISS Products to deliver additional value to iGaming operators and players alike. Managed Services include First Line Player Support, Dedicated Anti-Fraud Support, VIP Player Support, Player Retention, and Player Reactivation.
SOFTSWISS is a widely-acclaimed iGaming expert, supplying certified software solutions for managing online gambling operations. The company has an international team, which counts 1,000+ employees and has an official presence in Malta, Belarus, Poland and Georgia. SOFTSWISS holds a number of gaming licences, including Curacao, Malta, Estonia, Belarus, Belgium, Sweden, Nigeria, Ghana, Serbia and Greece. The company has a vast product portfolio, which includes an Online Casino Platform, Game Aggregator with thousands of casino games, the Affilka affiliate platform, Sportsbook Platform and the Jackpot Aggregator. In 2013 SOFTSWISS was the first in the world to introduce a bitcoin-optimised online casino solution.
Expanse Studios Announces Media Collaboration with Renowned List.Casino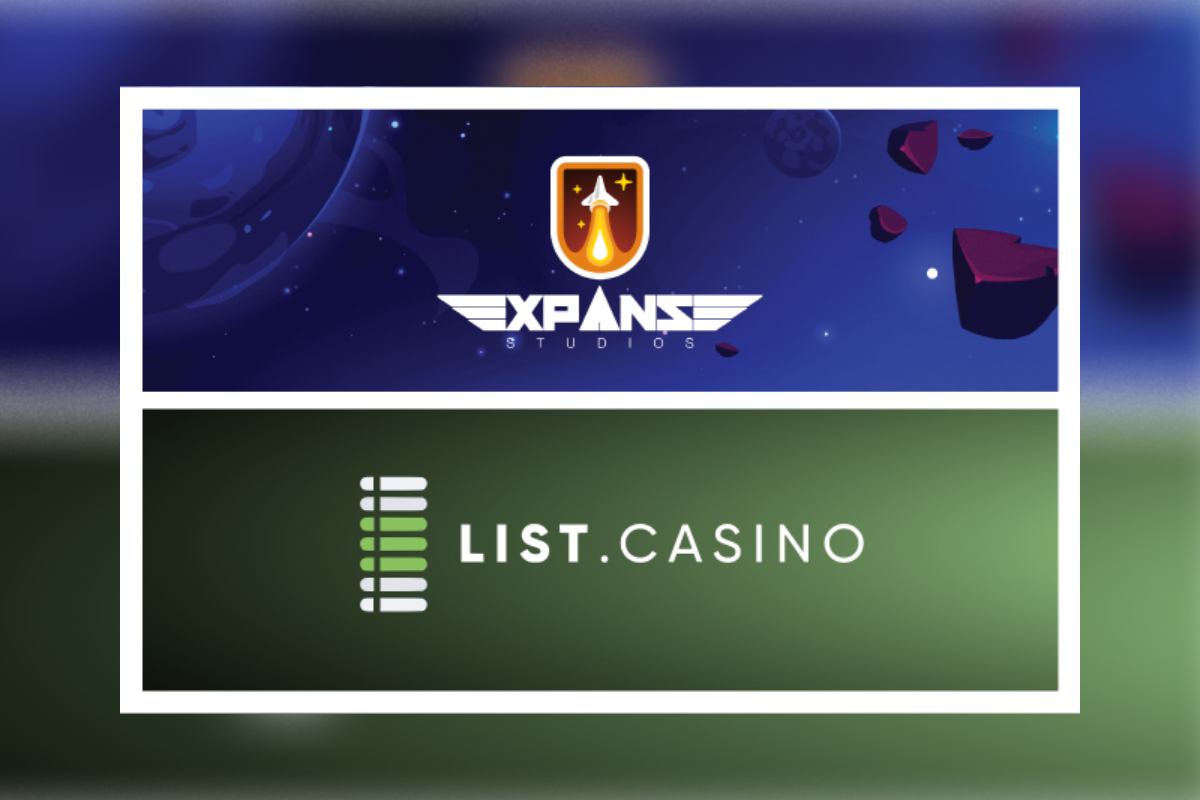 Reading Time:
< 1
minutes
Expanse Studios, a leader in developing innovative online gaming products, is proud to announce a strategic partnership with List.Casino, a trusted casino comparison site known for its meticulous user reviews and game recommendations.
List.Casino has made a mark in the online gaming community by providing players with a reliable guide to hundreds of licensed, safe, and thoroughly vetted online casinos. Reflective of their name, the platform specializes in curating specific lists tailored to each page's content. This meticulous approach ensures that players are presented with casinos that truly match the promised payment services, games, bonuses, and other unique features, making the search for the ideal gambling destination easier and more efficient.
But List.Casino doesn't just stop at vetting online casinos. They've also offered access to intriguing gambling news and in-depth analyses, the latest casino promotions, and, more recently, a keen focus on slot games and other casino-based entertainment. Each game on their platform undergoes a comprehensive review, encompassing all vital information, allowing players to make informed choices about suitable games.
Expanse Studios' collaboration with List.Casino is a testament to both brands' commitment to excellence. The partnership will see Expanse Studios' range of games, notably the brand new 'Pinjata Loca', featured and reviewed on the platform.
Commenting on the partnership, a spokesperson from List.Casino said, "We are elated to collaborate with Expanse Studios and delve deep into reviewing their remarkable slots. After a close look at their top-notch products, it was an easy decision to spotlight 'Pinjata Loca' as our game of the month."
This collaboration aims to bring the best of both worlds to the gaming community, ensuring that players have access to top-tier games in an environment that prioritizes safety, transparency, and user experience.
Enrich Gaming content now live with Betsson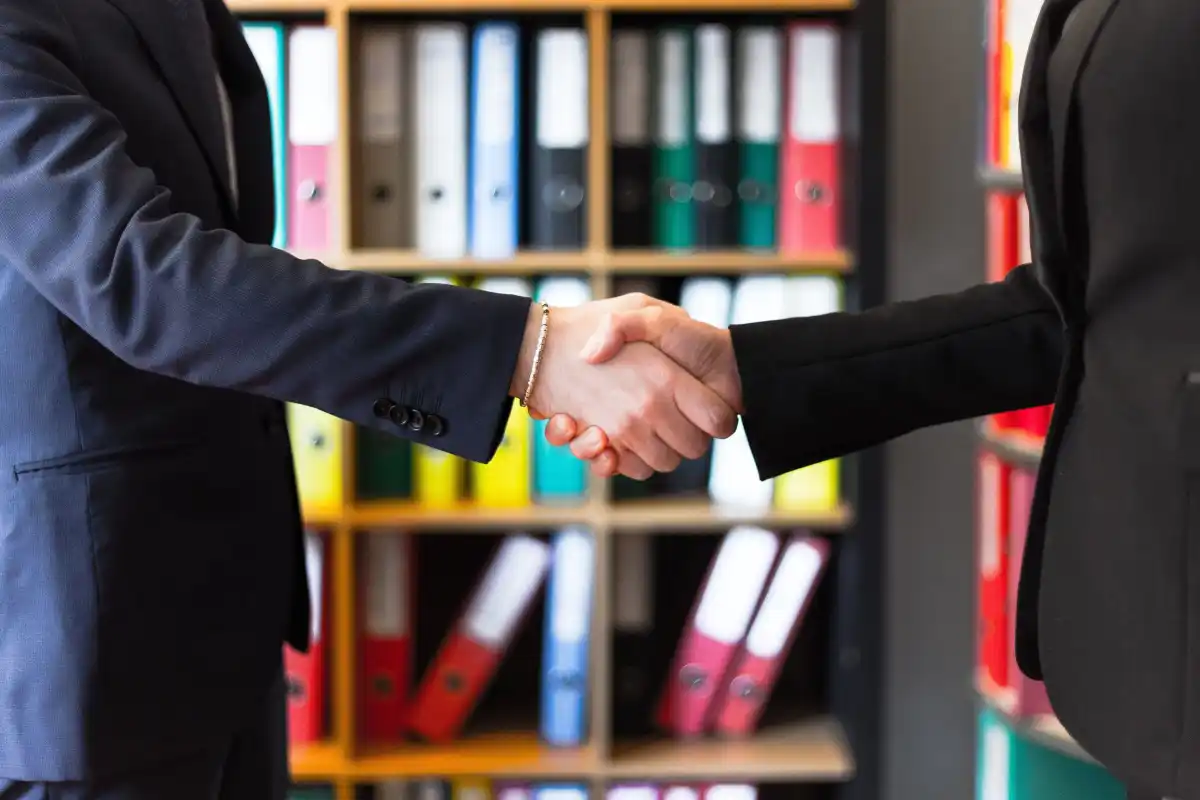 Reading Time:
< 1
minutes
Enrich Gaming, a newly launched game developer of high-quality slots, has today announced that it has integrated its content onto Tier 1 operator – Betsson.
This latest integration means that players will now have access to Enrich Gaming's exciting new titles such as 20 Lines of Fire, 40 Lines of Fire and Clover on Fire and that will be available across multiple markets around the world.
The team behind Enrich Gaming has accumulated a wealth of experience over the years in creating slots that will truly engage the player, and this knowledge has resulted in a fantastic portfolio of low volatility games that include high quality graphics with an assortment of bonus features.
A spokesperson for Enrich Gaming said, "We couldn't be happier that our first industry announcement is that we've launched on Betsson and we're only getting started. Producing the optimum player experience is what drives us. We want to ensure that our games deliver an unparalleled end-user experience, which is why we are excited to collaborate closely with our partners and we can't wait to release our next batch of games on the Betsson platform soon."
Paul Malt, Head of Games at Betsson, said: ""We're delighted to have partnered with Enrich Gaming. We know their growing collection of games are going to be a hit with our players and make a fantastic addition to our market-leading portfolio."
EveryMatrix first iGaming provider to achieve WLA Safer Gambling certification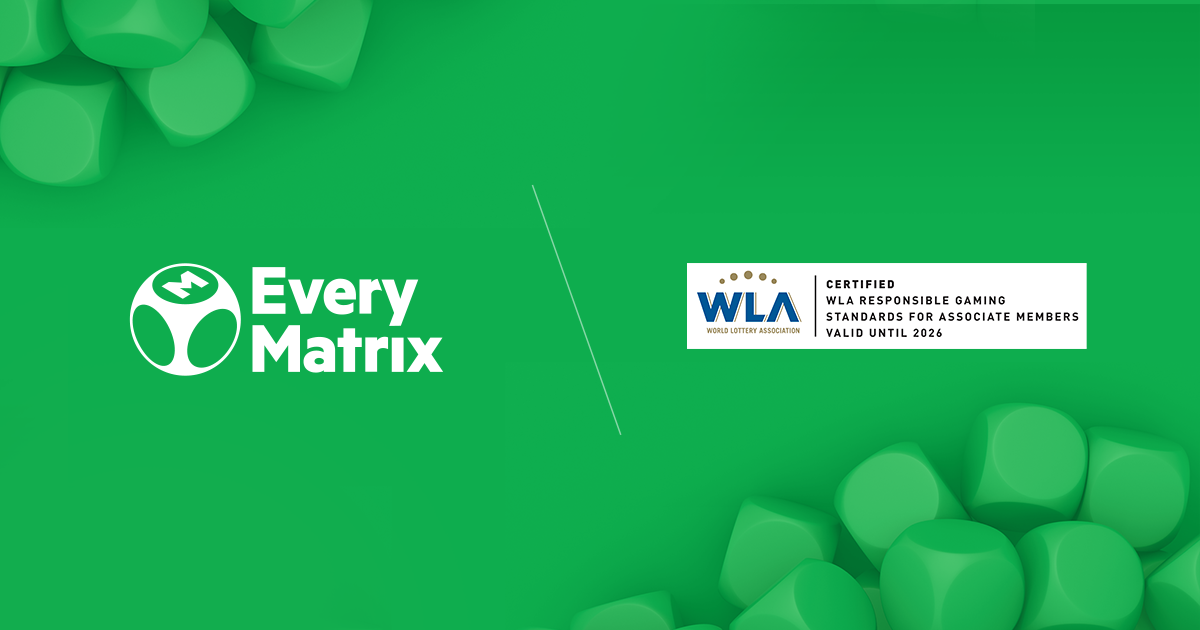 Reading Time:
2
minutes
EveryMatrix has become the first iGaming supplier to be awarded World Lottery Association (WLA) Safer Gambling certification following a rigorous company-wide audit process.
EveryMatrix, the industry's fastest growing betting and gaming technology provider, joins an exclusive list of iLottery suppliers to have achieved this status.
The WLA has recognised the company's existing high standards and ongoing and future commitments to go above and beyond its requirements to become a leader in Safer Gambling best practice.
The business underwent a stringent audit process to achieve certification. This included providing evidence that both showcased and pledges to abide by and continually implement the WLA's guiding principles aimed at protecting players.
EveryMatrix's Environmental, Social and Governance (ESG) policy includes a strengthened Safer Gambling strategy to ensure all its employees across its 12 global offices and all its clients have the necessary tools available to them and are fully informed of the latest research to operate in a responsible and ethical way.
Ebbe Groes, CEO, EveryMatrix, said: "The WLA are pioneers in safer gambling certification and we're delighted they have recognised our work, commitments and pledges to both uphold and drive forward safer gambling best practice across everything we do.
"We entered this process because we firmly believe that to create and maintain a sustainable and successful industry we must ensure that all players are protected and given the right options to play safely and responsibly, and all our customers are informed of any risks and the actions needed to mitigate those risks.
"I'm personally committed to this, believe this is the way forward for both iLottery and iGaming and hope many others join us."
Naomi Koops, Senior Compliance Counsel & Safer Gambling Co-ordinator, EveryMatrix, said: "This is the beginning of a company-wide commitment to follow the WLA principles, not just for the lotteries we partner with, but also for all our clients. Ensuring our products and services are developed with the very latest academic research, with player protection in mind, is a key priority for the business.
"We are building a safer gambling culture at EveryMatrix and are committed to becoming industry leaders in this space in the years to come."
Melissa Azam, CSR Senior Manager, WLA, said: "The WLA is pleased to officially recognise EveryMatrix's adherence to the WLA Responsible Gaming Guidelines for suppliers highlighting their commitment to ensuring player protection and safer gambling is at the core of both their own and their customers' operations."
EveryMatrix has a dedicated Global Sustainability section for its customers and their players to access.