STS sets trends again by implementing further Responsible Gaming tools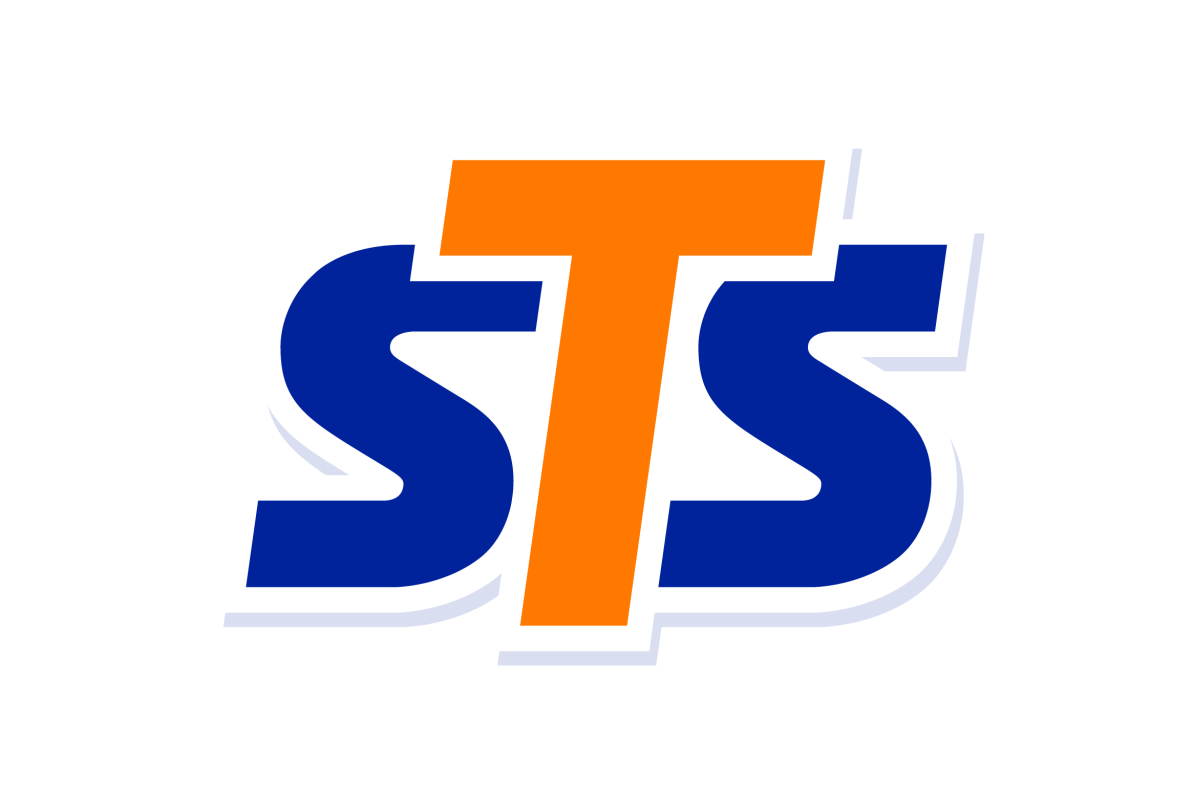 Reading Time:
2
minutes
STS Group – one of the largest bookmakers in Central Europe and the market leader in Poland – has implemented another innovative solution in the field of responsible gaming, working with market-leading company Neccton. Their innovative tool mentor will operate initially on STS products in the British gambling market, to be followed by Poland in coming weeks.
mentor tracks possible problematic gambling behaviour and works to help both players and operators to identify potential issues early. The tool recognises triggers such as a significant increase in deposit frequency, and alerts the operator and directly contacts the player, helping the player make better-informed decisions about their play.
"We started our research in gambling 15 years ago and have published multiple academic studies in the area of player tracking and responsible gaming," said Neccton director and head of development Dr Michael Auer. "We have shown that players who gamble responsibly are more loyal, and their customer lifetime is significantly longer. We are proud to assist millions of players across dozens of brands across the world," he added.
Mateusz Juroszek, president of STS opined: "We are proud to introduce another tool that takes STS to a higher level in terms of implementing responsible gaming. The cooperation and implementation of the tool offered by Neccton will allow us, both on the British and Polish markets, to detect even faster and more effectively those player behaviours that indicate their abnormalities with safe and responsible betting on results. Thanks to this, we are once again setting market trends in the field of responsible gaming. As a socially responsible operator, we want to be as sure as possible that our users have full control over their game."
STS is not only the largest legal bookmaker in Poland but also a pioneer in the field of activities involving responsible gambling. "Both our application and the website provide players with key knowledge about it, as well as a number of tools enabling behaviour control and self-limiting within the game," Mateusz Juroszek, continued, adding: "There is also a 24/7 team of consultants available to customers and a separate team of RG specialists who at STS are involved in picking up signals that indicate a player's potentially unhealthy approach to betting. Our team responds to such signals and provides players with the necessary support."
STS is constantly carrying out activities aimed at expanding its ​​responsible gaming implementation, both in terms of content and tools on websites and applications, as well as in the field of monitoring customer behaviour. Establishing this cooperation with Neccton is another big step for STS towards the development of the CSR activities of the company, as well as setting trends in this area.
Neccton is a leader in its market, founded in Austria and privately owned. It has over 15 years of experience in Data Science, AI and Big Data and has become a leading gambling service provider for AML, aCRM, FRAUD, and Responsible Gaming.

CreedRoomz introduces a new show game called Richie Roulette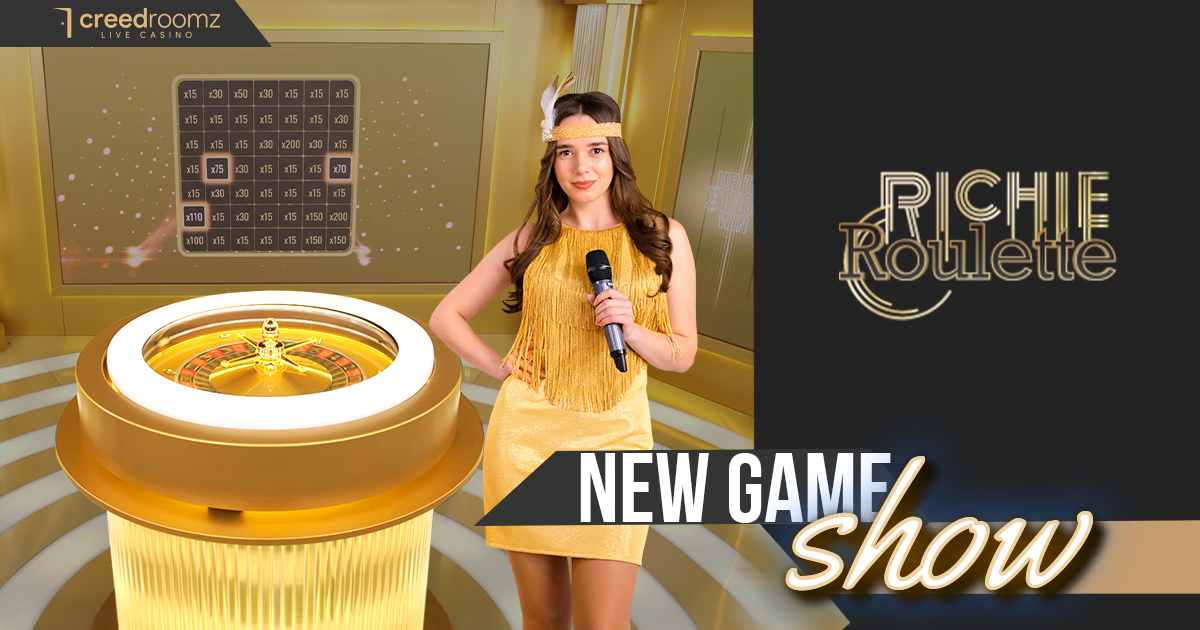 Reading Time:
< 1
minute
Adding new excitement to the industry, CreedRoomz by BetConstruct is presenting a new twist on standard roulette with the launch of the Richie Roulette game.
The rules of the game are quite simple. The player wins if the ball covers the number on which the bet was made. In order to attract as many players as possible, the game allows a Straight Up bettor to multiply the win by at least 15x-1,700x by buying up to 10 chances from 49 gold bricks called STARs that appear after the main betting time. To further spice up player engagement, the game offers one free STARs chance.
The show game features a variety of betting options, attractive gameplay, and a user-friendly interface that will be convenient for both beginners and experienced players.
The new addition of Richie Roulette to CreedRoomz's diverse gaming portfolio is aimed at contributing to profits of operators who own live casino businesses. The game provides significant opportunities for revenue growth and long-term success.
New website for Reflex Gaming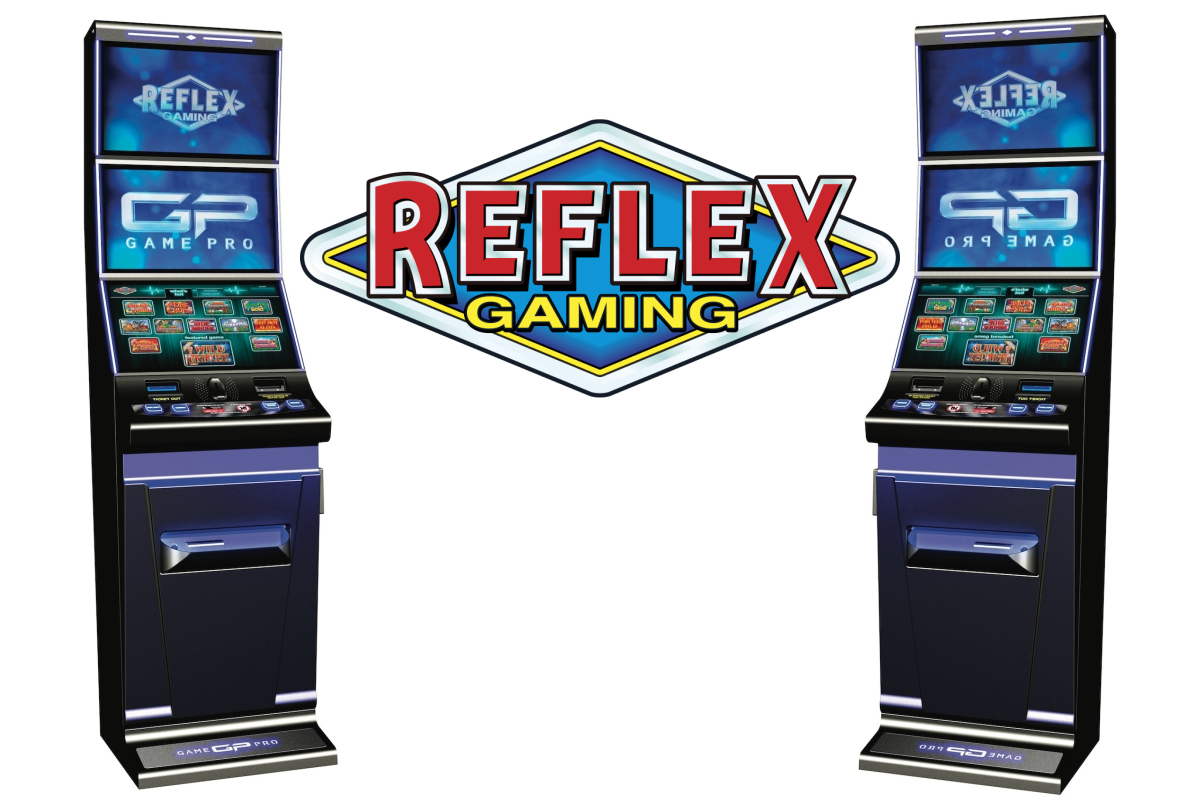 Reading Time:
< 1
minute
Reflex Gaming, an omni-channel games supplier based in the UK, has unveiled its new website. 
The new website has been re-designed to offer a clean and modern look and offers a user-friendly experience with improved navigation and functionality while allowing customers to get a sense of the company's growing gaming portfolio.
New features will help users to navigate the site quickly and easily.   Among them:
Information about different machines and the Slingshot platform. 
Game details, including gameplay videos, to assist affiliates and operators in gathering key information. 
Easily contact Reflex Gaming's technical support team – previously, customers were required to sign up, then get verified, before they could make contact online for support. This step has been simplified.  
Visitors can access our latest news, including game launches, press releases, and company updates.
Quentin Stott, MD of Reflex Gaming, said, "We started this project with the goal of updating and refreshing the look and feel of the website, as well as making it easier for our clients to find key information.
"We overhauled the old website to include design enhancements, usability and speed improvements, and other features that will enhance the overall browsing experience. We are very proud of our new site and hope our visitors feel the same."
The website will be regularly updated with new games, blog posts and videos.
PLANETPAY365 AND S.S. LAZIO PRESENTED AT OLYMPIC STADIUM THE PROJECT TO SUPPORT CHILDREN FROM SO.SPE NON-PROFIT ORGANISATION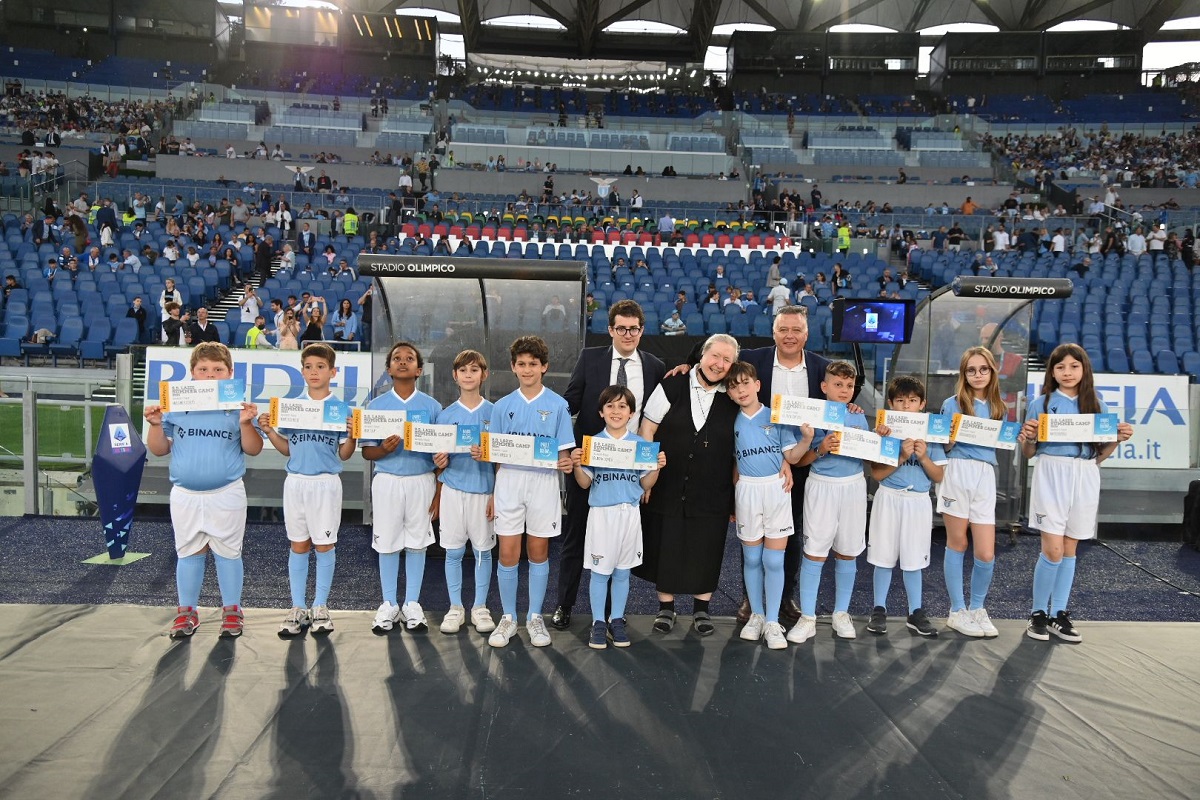 Reading Time:
3
minutes
The multiservice platform, partner of the Biancocelesti team, will give away a stage of the 2022 Summer Camp to 11 children from the So.Spe. charity
Football and solidarity took once again the stage at Olympic Stadium. On the occasion of Lazio-Verona, last Saturday, a Corporate Social Responsibility initiative was presented by PlanetPay365 – the multi-service platform owned by Planet Entertainment-SKS365 Group – together with S.S. Lazio and the non-profit organisation So.Spe.
The project was unveiled before the kick-off, where 11 children from So.Spe's group homes received a special ticket, allowing them to participate in the S.S. Lazio 2022 Summer Camp. Thanks to the help of PlanetPay365, the selected children – boys and girls aged between 9 and 14 – will take part in the Abruzzo's leg in Tagliacozzo (AQ) from the 3rd to the 9th of July. PlanetPay365 will allow them to enjoy the "Full camp" formula and each of them will receive a kit prepared together with So.Spe.
The aim of PlanetPay365 – which with this initiative extends its partnership with S.S. Lazio, in the corporate social responsibility field – is to give children from families in economic and social difficulty the chance to live a lifetime sport and training experience. The Summer Camp, in fact, are focused on football (under the guidance of trainers from the Biancocelesti youth sector), but in addition to training and matches they are also structured to allow children to have fun, make friends and live new experiences in a group, with a view to inclusion and respect for diversity.
The special guests of the Summer Camp went together with the footballers on the pitch, just before the match, and received a facsimile of an "entry ticket" to the summer camp. In addition, In June, an "Open Day" will also be held involving the children of the So.Spe family homes and the company's employees: in this way, the company's employees will be giving their contribution to the distribution of sports gadgets and other gifts, as well as organising recreational activities.
"The initiative with S.S. Lazio and the So.Spe Foundation marks the first stage of our global CSR project, which in the coming months will include many other initiatives in Serbia, Austria and Malta, where SKS365 has its offices", said Brian Dean, Planet Entertainment's Chief Executive Officer. "It is no coincidence that last Saturday – we celebrated World Day for Cultural Diversity for Dialogue and Development, a moment to reflect on inclusion and respect for differences. As a company with employees from many different cultures and dozens of different nationalities, the promotion of equality is a fundamental pillar of our mission, as well as the support for children in need, which we want to help through sport. We see sport as an opportunity to build new friendships, help children realise their dreams and give them hope for a better future. Through our CSR plan, we connect with local communities in the countries where SKS365 is present and, with the help of our partners and the commitment of our employees, we provide support and resources to make these children's dreams come true. I sincerely thank the invaluable support and collaboration of So.Spe and S.S. Lazio and I firmly believe that this is just the first stage of a long and fantastic journey together".
"In many years of activity with our foundation, this is the first time ever we have received such a gift" – said sister Paola, the nun founder of the So.Spe foundation. "Thanks to the PlanetPay365 initiative, 11 children of our community will be living this summer a unique and unforgettable experience, which I believe will have a great impact on their development and personal growth. I hope this is just the first of many other projects that will run together with PlanetPay365 and S.S. Lazio, with the goal to enable the dreams of these guys and help those less fortunate to make their aspirations come true".
"Once again, the S.S. Lazio – said President Claudio Lotito – wants to concretely affirm the values of solidarity and respect for people, an ideal that has always been part of the Biancocelesti DNA. We want to do it by bringing together young people through sport, that has the power to break down every wall and difficulty. I wish great fun to the girls and boys who will be at the Summer Camp: may it be an educational experience for them, where they can develop serenity and lightheartedness and meet new friends. The smile and the desire to be together is something that should never be taken away from the youngest", Lotito concluded.