Gamestream Grows Partnerships with Video Game Publishers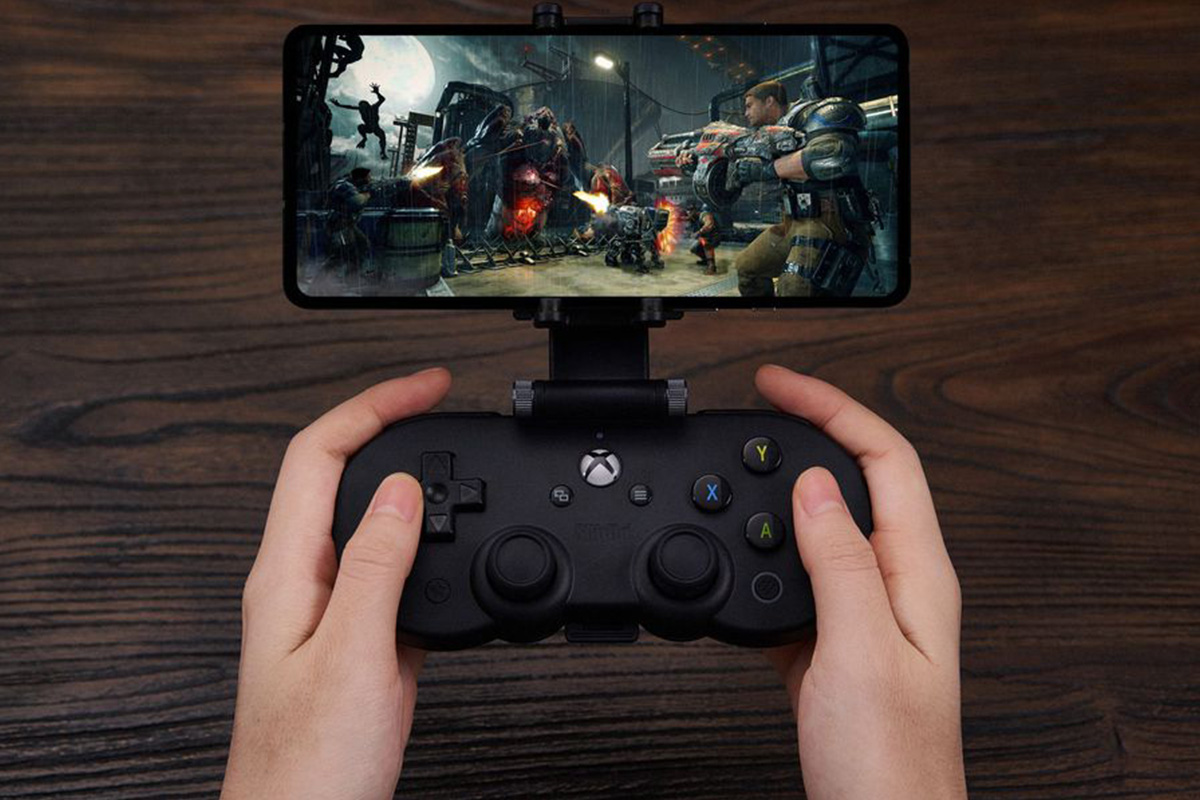 Reading Time:
2
minutes
Gamestream, the global leader in B2B cloud gaming solutions, announces a global partnership agreement with seven new publishers – Daedalic Entertainment, HandyGames, Tate Multimedia, tinyBuid, Unfinished Pixel and Vector Unit – a move that sees gamers benefit from Gamestream's unlimited access to an extensive catalogue of games, available on all platforms and operating systems.
With the new partnerships, Gamestream now has a total of 55 publisher partners and a catalogue of over 300 console-based games, each hand-picked by its editorial board.
The new partnerships build on Gamestream's commitment of selecting popular and quality games and continuation of offering prime gaming experiences to users in Full HD and 4K. The seven new publishers now join Gamestream's extensive catalogue of video games from the world's leading publishers – including Disney Interactive, Deep Silver and Codemaster.
This rising interest of video game publishers for industry players such as Gamestream is not a coincidence. As a new media and distribution channel, Cloud Gaming allows publishers to reach an even wider audience with a compelling gaming experience and engaging community services.
Gamestream's Cloud Gaming solution offers a number of benefits to publishers:
New growth possibilities via a large number of accessible platforms (SmartTV, Setup box, smartphone, etc.).
Build fan communities through dedicated Cloud Gaming channels.
Dynamic launch experiences by creating game launch events via a Cloud Gaming demo brick redirecting to in-store purchases.
Adapting PC games to Cloud Gaming thanks to Gamestream's unique expertise in masking and shimming.
As Cloud Gaming becomes more strategic, more game launches from major studios are being orchestrated simultaneously across all distribution channels, providing a more engaging experience for fans.
"For video game publishers, the arrival of Cloud Gaming is a crucial step in their development strategy, but also provides extensive growth as the availability and adaptation of their titles become available on all platforms. In the future, the widespread use of virtual controllers will offer optimal playability and will help to abolish hardware and economic constraints," Ivan Lebeau, founder of Gamestream, said.

India's Ibrahim qualifies for Sim Racing World Cup final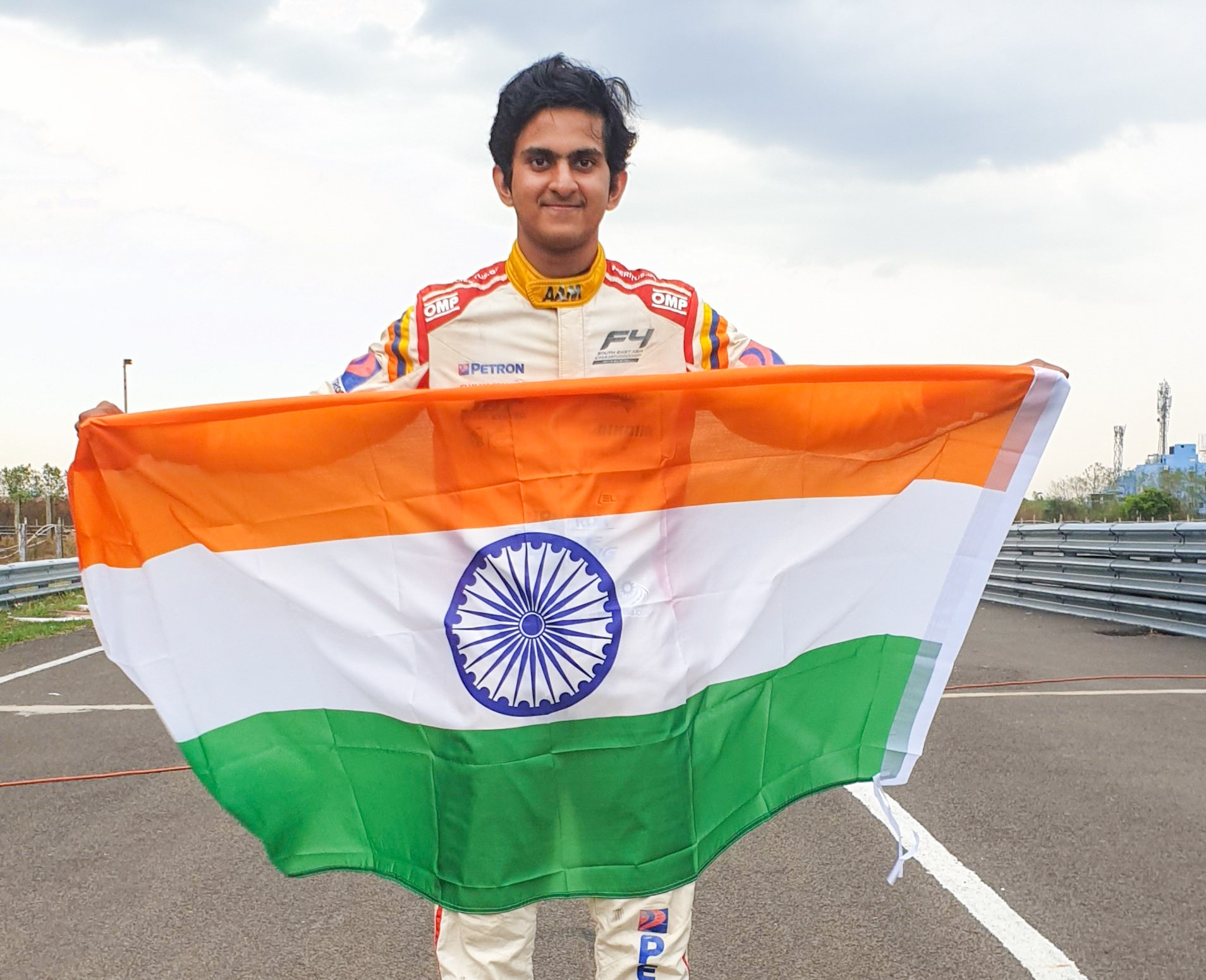 Reading Time:
2
minutes
India's Mohammed Ibrahim secured his place in the final of the first-ever Sim Racing World Cup by finishing second in the Asian Continental Qualifiers.
Ibrahim ended the race impressively with a lap time of 1:33.575 behind Thailand's Thanathip Tanalapanan, who grabbed the top position after completing the race in 1:33.561.
India's other participating driver, Davlish Singh, on the other hand, secured the sixth position with a lap time of 1:34.026 at the Qualifiers which saw the participation of 14 top drivers from across Asia, competing for two available spots in the final. Both Ibrahim and Davlish had won the NESC22 (Simracing), the Indian National Qualifiers which were held in a hybrid mode at ESFI's multiplex partner INOX's Megaplex, Malad, Mumbai.
"Since my childhood, I've been fascinated with racing cars, which developed into a passion for motorsports. It is a surreal feeling to qualify for the grand final of the SRWC. I feel glad to have carried the momentum in the qualifiers after winning the NESC and hope to do so in Monaco as well. It is going to be a challenging experience to compete with the best sim racing drivers from all over the world. I will be working on a few minor things to improve my gameplay and perform at the highest level to make my country proud in the finals. Racing is my goal and vision, wish to excel in both Sim as well as on Real Motorsports, and always look for opportunities and support." said the jubilant Ibrahim, who already has titles of the Isolation E Championship, McLaren Logitech G Challenge, US F4 Kcr Championship and Ultimate E Championship to his name.
Interestingly, Ibrahim's finish was also the fifth fastest, globally. Apart from Tanalapanan, only David Toth of Hungary (1:33.197), Slovenia's Jernej Simonic (1:33.329) and Spain's Pedro Sanchez (1:33.336), who qualified from the European continent, recorded less time than Ibrahim.
The Continental Qualifiers saw drivers from 39 countries, divided into 5 continents. The final will take place in Monaco from October 23 to 24 as Ibrahim among 12 top drivers will fight for the title.
"Ibrahim has made the entire country proud by making sure India is one of the countries that contests in the inaugural Sim Racing World Cup final. Both Ibrahim and Davlish performed brilliantly against the top drivers from the Asia region. This is a huge achievement for the sim racing community and another step towards further growth of Esports in India. Everyone at ESFI wishes him the best of luck to win the championship." said Lokesh Suji, Director of Esports Federation of India and Vice President of the Asian Esports Federation.
One of the country's top sports and Esports specialised communication firms, Artsmith – Concepts & Visions and India's Leading Multiplex chain INOX continue their support for this prestigious tournament as the communication and venue partners of ESFI respectively.
The first-ever Sim Racing World Cup is organised by the International Esports Federation in association with Monaco Esports Federation. The tournament features one of the world's most popular sim racing titles, Assetto Corsa.
How to make money in the game industry by building a personal brand on Instagram
Reading Time:
4
minutes
Online games become an increasingly popular form of leisure for various segments of the population, and the demand for them constantly grows. In the future, experts predict further growth in the gaming industry due to the increase of the Internet audience, the development of payment systems, investments in game development, the appearance of new successful projects, and the growing popularity of social networks. Therefore, the promotion of a personal brand in this area is of high relevance. In this article, we will consider how to create a loyal community of players, and further monetize it.
First steps in promotion                          
The target audience of gaming sites is young people who are concentrated on social networks. So, now Instagram is the best place for promotion, where users with maximum involvement are represented, geographic barriers are erased, and there are a great variety of advertising tools and options for earning: direct contracts with advertisers, cooperation with game developers, affiliate programs, sales of own training materials, etc.
To begin with, you need to choose a narrow niche and decide on the topic of the blog. Some bloggers take rating games as a basis. The more famous the product is on the market, the more brands have already been created and the higher the competition. Therefore, blogging on a well-known game requires finding a unique idea and original presentation. Some bloggers bet on a freer niche, new products that may also become popular in the future.
Blogging is a constant and energy-consuming job. So, choosing your favorite game will help in the matter of content regularity: it is important to play and shoot daily, communicate with the audience, come up with new tactics, etc. and it is easier to do when you are a fan of the certain game.
How to design an Instagram profile?
The profile is the face of the gamer, so it should from the first seconds engage and create a trusting first impression.  Think of a short, memorable nickname, and use a close-up, high-quality, contrasting personal photo as an avatar. It is effective to add triggers to the photo that reflect the game theme.
In the profile description, indicate the key theses that reflect your activity, and confirm your experience and expertise with numbers, facts, or statistics.
An important design element is the level of popularity. At the start, it is effective to buy real Instagram followers and other popularity metrics to raise your brand status, create an effect of demand and keep the attention of a new audience.
How to develop a content strategy?
Before forming a content strategy, it is important to study the interests of your target audience. To do this, it is effective to analyze your competitors, determine the most popular topics, and create an initial content plan.
Since players follow the release of new games, their versions and are often interested in when to expect the next release, you can publish the latest industry news on the blog.
As a rule, most subscribers are newcomers to gaming. They often look for clear guides online to help them understand the intricacies of the game play. So, in the posts, list the main difficulties that beginner players face, explain why a certain problem occurs, and emphasize how players can improve their rating. That way you show that you understand the pains of your target audience.
Often games offer such a wide selection of characters, weapons, etc., that novice players are simply lost. Help them with their choice by doing an independent evaluation: list the pros and cons of the options, and place a comparison table with important characteristics.
A player's desire to compare himself to other players is valuable currency for your business. So, spur excitement with actual research and rankings, dilute the text with info graphics and tables, emphasize the elite status of the best players, and tell how to quickly pump up the character.
Help users decide which game deserves their attention. Conduct a comparative analysis in different genres. List projects similar to their favorite classics, get readers interested in short videos and include both new and old games in the list.
Content that meets the needs of the target audience will provoke a lot of user reactions and trigger the process of organic scaling. To accelerate the results, it is effective to buy Instagram followers, likes, comments, etc. This will create a powerful trigger of social proof, increase trust for new users and reach.
How to attract a new audience?
Research shows that players respond best to Instagram Stories ads that include minimal text and dynamic video.
To attract and hold the attention of a person, it is important to convey the essence of your message in a few seconds. It does not matter if you're presenting a trailer for a new game or want to talk about the availability of a demo or downloadable content. According to the results of the study, the best conversions were shown by ads that convey one or two key messages in three seconds.
Don't complicate your ads. The less text in the ad, the stronger the emphasis on visual content. Although players watch ads longer, their attention gradually wanes, so longer ads (longer than 13 seconds) are not as effective as ads shorter than 10 seconds.
But simplifying doesn't mean limiting creativity. The Stories format is combined with camera effects, augmented reality, and interactive technologies, so people expect ads on this platform to be more modern and immersive. This helps to stand out from the competition, engage the audience and demonstrate the strengths of the product.
Although in Stories more people watch videos with sound, it is important to consider all options and make sure that the meaning of advertising is clear even without sound.
To sum up, a gaming blog on Instagram is a project for the long term, which requires regularity in actions and a comprehensive approach. With the right approach, you will form a valuable asset, which will pay off with huge financial opportunities at a distance.
Incentive Games Launched Multiple Free-to-Play Games with bet365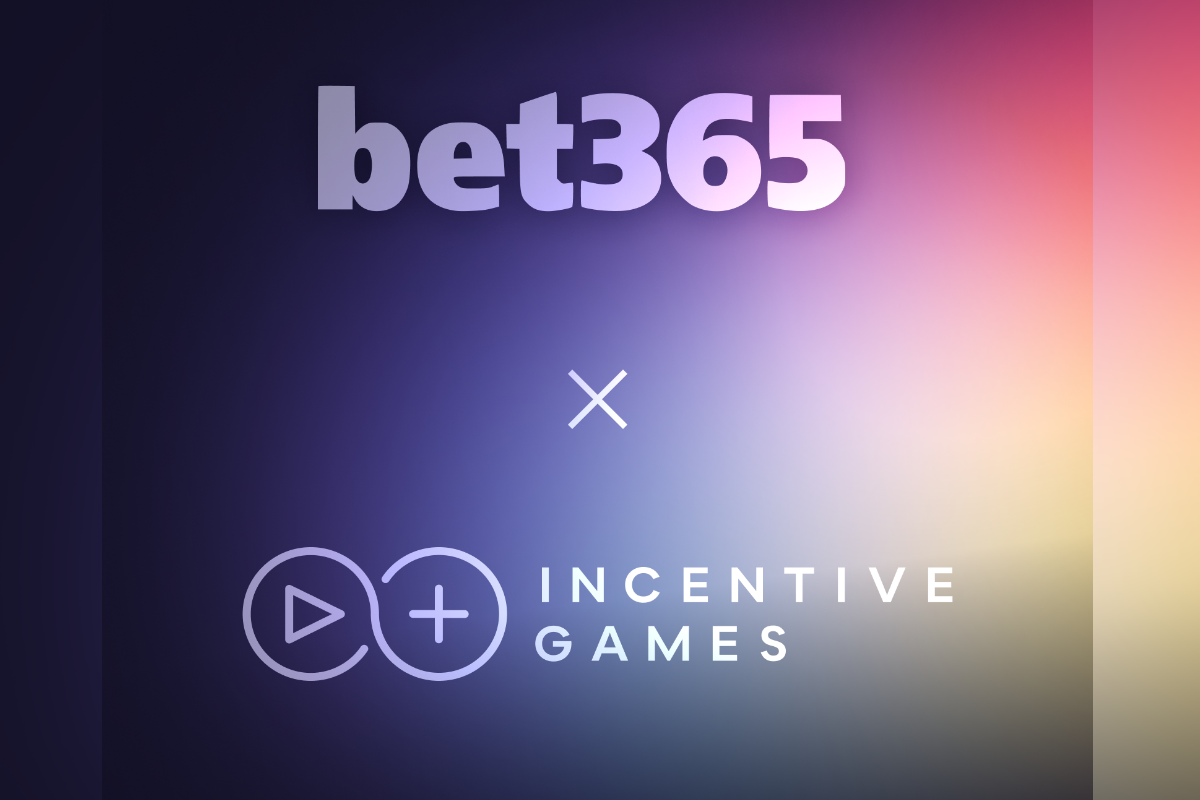 Reading Time:
< 1
minute
Premium free-to-play content provider has launched Golden Goals and 6 Score Challenge worldwide with bet365.
Incentive Games, the provider of premium free-to-play games, has successfully launched another two bespoke games for bet365:
Golden Goals; and
6 Score Challenge
Golden Goals is a daily retention game, where users collect soccer fixtures from Monday to Friday. 
Every time a fixture contains four or more goals, the user earns bet credits – winning even more if 20 goals or more are scored across their weekly collection of fixtures. 
6 Score Challenge is a jackpot-style score predictor game with a twist. If the user correctly predicts all six scores, they win a massive jackpot. 
But it's not just a long shot at winning – users will also win prizes for getting three, four, or five predictions right. 
The two new games are to be used primarily for the English Premier League but are also to be rolled out for other leagues and sports. 
John Gordon, CEO and Co-Founder of Incentive Games said: "It is a pleasure to work with bet365 on these amazing games. We are honoured to be working with such great people who understand product.  
"The daily retention game, Golden Goals, is going to be a game changer in the industry. While, we have always had great success with our score predictor titles, the 6 Score Challenge is going to be the biggest of its kind in any industry." 
A spokesperson from bet365 said: "We are excited to give our consumers these innovative and best-in-class titles from Incentive Games."
"The data and analytics that goes into creating these games mean that we're sure our users will love them around the world."