Gadsme, the first In-Game AdTech Platform allowing performance advertising, raises $8m in seed round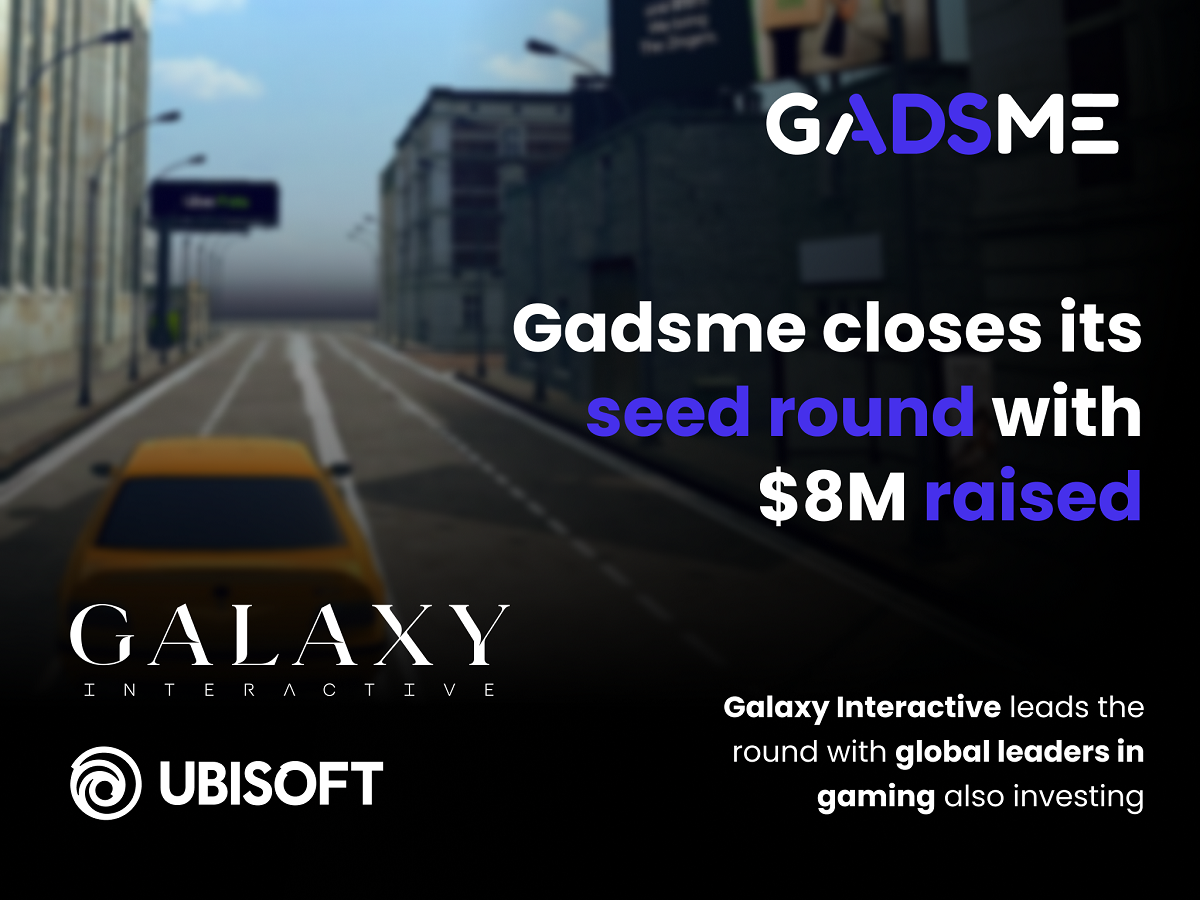 Reading Time:
4
minutes
Popular industry seed round led by Galaxy Interactive is also joined by major game publishers, including Ubisoft.
AppLovin's ex-VP Corporate Development Co-Founds Gadsme – a platform that is set to take AdTech into the Metaverse and backed by strategic multi-million-dollar investment from games industry giants
Gadsme, the only interactive AdTech platform that offers high quality immersive brand experiences through in-game advertising, has secured an $8m seed investment just 11 months after launch. With investors including Galaxy Interactive and Ubisoft, Gadsme will use the funding to structure and invest in key people to scale the business to meet demand. With Gadsme, Immersive Ads are now dynamically served and its unique technical capabilities enable, for the first time, true performance campaigns that benefit all advertisers, across all platforms. To further enhance their potential, Gadsme focuses its development exclusively on high quality inventory and games.
With more than 3 billion players worldwide, each playing their favorite games for many hours, trillions of ad impressions are available. Unlike full screen video display or interstitial ad formats, that can interrupt the playing experience, Gadsme focuses on non-intrusive ad formats that are blended, immersed and native to the gameplay. Those ad formats run across every game genre, all devices and geographies, and are particularly sought after by brand advertisers, who demand Gadsme's guaranteed brand-safe environments and privacy compliant targeting capabilities.
Gadsme was created in 2019 by digital media experts Guillaume Monteux and Luc Vauvillier, whose previous company miLibris was sold to the Altice Group. Making up the trinity of the founding team is ex-AppLovin VP Corporate Development, Simon Spaull, who played an important part in AppLovin's monumental growth.
This seed investment was strategically and selectively built from a pool of gaming and digital experts that believe in the Gadsme vision, and who also bring a wealth of experience and targeted expertise to develop the product and customer experience further. For Ubisoft, they first started to work with Gadsme before securing a strategic investment into the business, confirming market quality of Gadsme's platform and the opportunity the sector presents. The gaming market was recently valued at $134 billion, cementing games as the new media of choice for brands.
"For more than 2 years, we three co-founders bootstrapped the company to build the most technically advanced Immersive Ads solution. When some of the best game companies in the world concurred, we knew we were ready to raise the money to grow. For our seed round we wanted to find partners that could bring vast knowledge and expertise into our business. Not just provide capital, but genuine experiences and learnings in the exact industry we operate in. With Galaxy Interactive, Ubisoft and other major games company founders as shareholders, we're now poised and ready to execute on our vision." said Guillaume Monteux, CEO & Co-Founder.
The result of their cooperation is Gadsme: Built, tested, and reworked into an innovative core product that is grounded in market-leading technology and now has unrivaled industry support with multi-million-dollar investments from some of the most well-known games publishers in the world. Gadsme's immersive SDK is already integrated into a number of premium game studios, including Voodoo, Ubisoft, Tilting Point, TapNation and Lion Studios, offering brand-safe and prime quality-controlled ads to a large audience.
"We'd met various companies in the in-game Ad space, but Gadsme's product and team really resonated with our beliefs and our vision. Guillaume and his team are a natural fit with our client portfolio, and their attention to detail, unique approach, and laser-focused vision, capture what we believe to be the right path forward. We're excited by the space and look forward to helping Gadsme on their quest to put the player experience first in connecting brands with passionate audiences. These intersections will continue to play an important role in this new digital frontier, and we believe that the Gadsme team can make true impact" said Galaxy Interactive's CEO, Sam Englebardt.
"Our cross-platform technology has been extremely carefully crafted to provide studios with a long-term partnership to drive continuous and new incremental revenues from their games. Whilst in-game advertising has been a subject for 20+ years, today we could see a clear opportunity in the marketplace to build something pristine and different, that drives revenue and measurable brand engagement In-Game." said Simon Spaull, CRO and Co-Founder.
"Gadsme is the only In-Game company in the world that can run performance ads inside games, giving all brands the unique opportunity to measure KPIs, whilst attracting an audience within the walled gardens of games, but also allows studios to run cross-promotion to any other game in their portfolio. This is entirely unique and an important new business opportunity for the gaming ecosystem. Our technology fully integrates brand advertising into the gameplay experience with Immersive Ads that are dynamic, content targeted and serving positive experiences to players. We're excited to see how the AdTech industry will develop further in 2022 and to be a key player in connecting studios and brands." Spaull adds.
Gadsme's product offers the same high quality, positive experience to brands and studios alike. Its patented technology for ad viewability is unique to the games industry, ensuring transparency and reliable reach for brands, whilst the combination of an intuitive self-serve platform and smooth SDK integration has ensured an overwhelmingly positive experience for developers. Gadsme's next-generation platform has been engineered in-house for over 2 years, is metaverse-ready and uniquely placed to offer a variety of solutions to maximize results for advertisers and gaming studios alike.
Luc Vauvillier, CTO and Co-Founder adds "We knew exactly how to develop our product to ensure stability and success. We heard the many tech challenges studios had faced with In-Game ad platforms previously. From inception, our goal was to ensure our product was stable, reliable and fit for purpose. Our in-house architecture is ready for any and all future gaming and metaverse advertising opportunities".
Gadsme is known for its technical excellence, now it is laser focused on delivering unbeatable returns to gaming companies, as well as driving superior ROAS to advertisers.
MyRacehorse appoints Ted Durcan as bloodstock consultant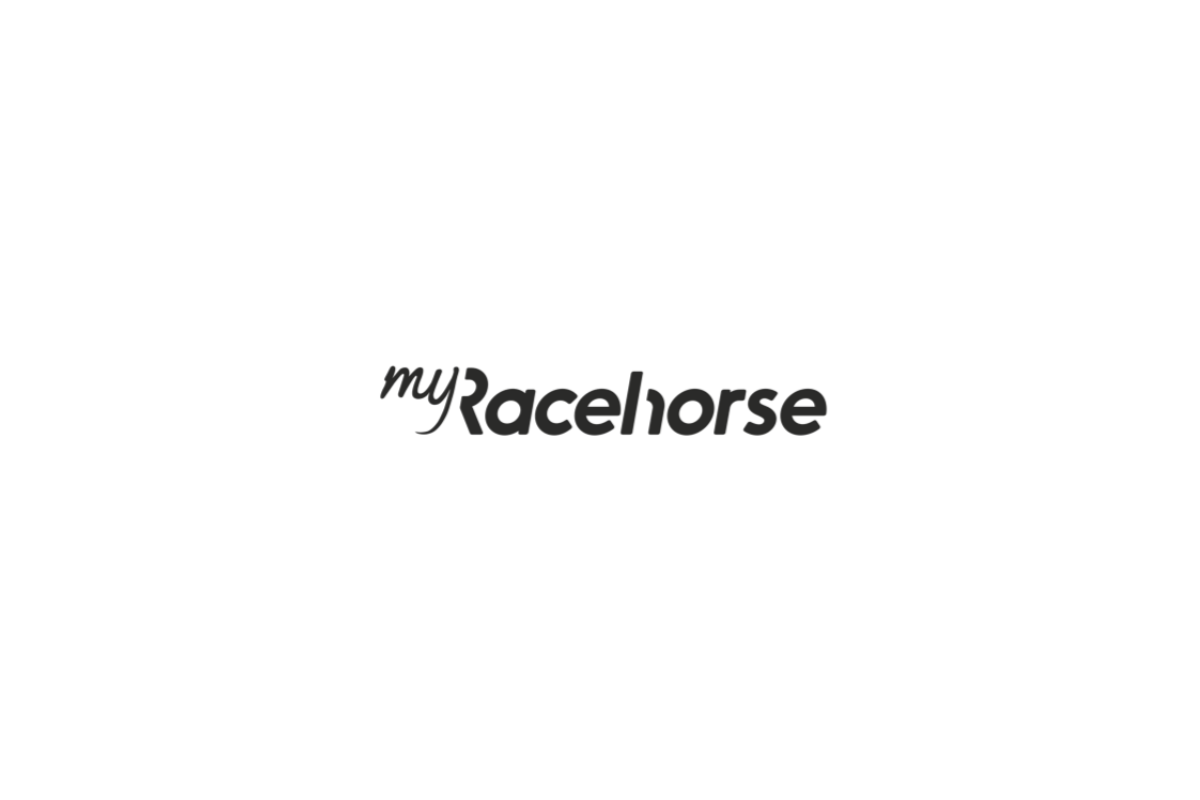 Reading Time:
2
minutes
Micro-share horse racing syndicate MyRacehorse has brought in two-time Classic-winning Jockey Ted Durcan as its Bloodstock Consultant in the UK and Ireland.
Durcan will partner with MyRacehorse to select horses both at public auction and privately as the company looks to expand its portfolio of horses available for customers to buy on its micro-share platform.
As well as riding winners in two British Classics, Durcan is a seven-time UAE champion jockey with over 25 years of race riding experience, having ridden 1,500 winners all over the world. His major wins include the Haydock Sprint Cup, the Oaks, St Leger and Sun Chariot Stakes.
After retiring from riding in 2018, Durcan started Durcan Bloodstock and has been purchasing horses privately as well as taking part in all the major European auctions for clients throughout Ireland, the UK, and abroad.
MyRacehorse offers racing fans the opportunity to participate in genuine racehorse ownership, starting at just £46.
Founded in the US in 2019, MyRacehorse now has over 50,000 owners, sharing ownership of 110 racehorses across America, Australia, the UK and Ireland including Kentucky Derby and Breeders' Cup Classic winner Authentic.
Now MyRacehorse is looking to continue to grow its unique model of racehorse ownership in the UK where it already has horses in training with John & Thady Gosden, Joseph O'Brien, George Baker and Michael O'Callaghan.
Discussing his appointment, Durcan said: "I am delighted to have been asked to join MyRacehorse to help the team source some exciting and fun horses for the season ahead.
"MyRacehorse gives everybody the chance to see how this amazing sport works from the inside out rather than the outside in. This is something that normally would not be achievable for most people, but MyRacehorse makes it happen.
"Being involved in racehorse ownership is fun, exciting and social. There are highs and lows but it's the whole journey that makes this sport special, and it's important to find new ways to share that journey."
Kate Hardy, Director of Operations at MyRacehorse, added: "We are thrilled to have Ted working with MyRacehorse as we grow our stable here in Ireland and the UK.
"His extensive knowledge of the sport, and the unique perspective he has as an ex-jockey when it comes to evaluating form and conformation are invaluable to MyRacehorse.
"Ted's track record and reputation speaks for itself, and we are extremely fortunate to have him join our team."
Continent 8 Technologies continues global expansion with two key hires in Asia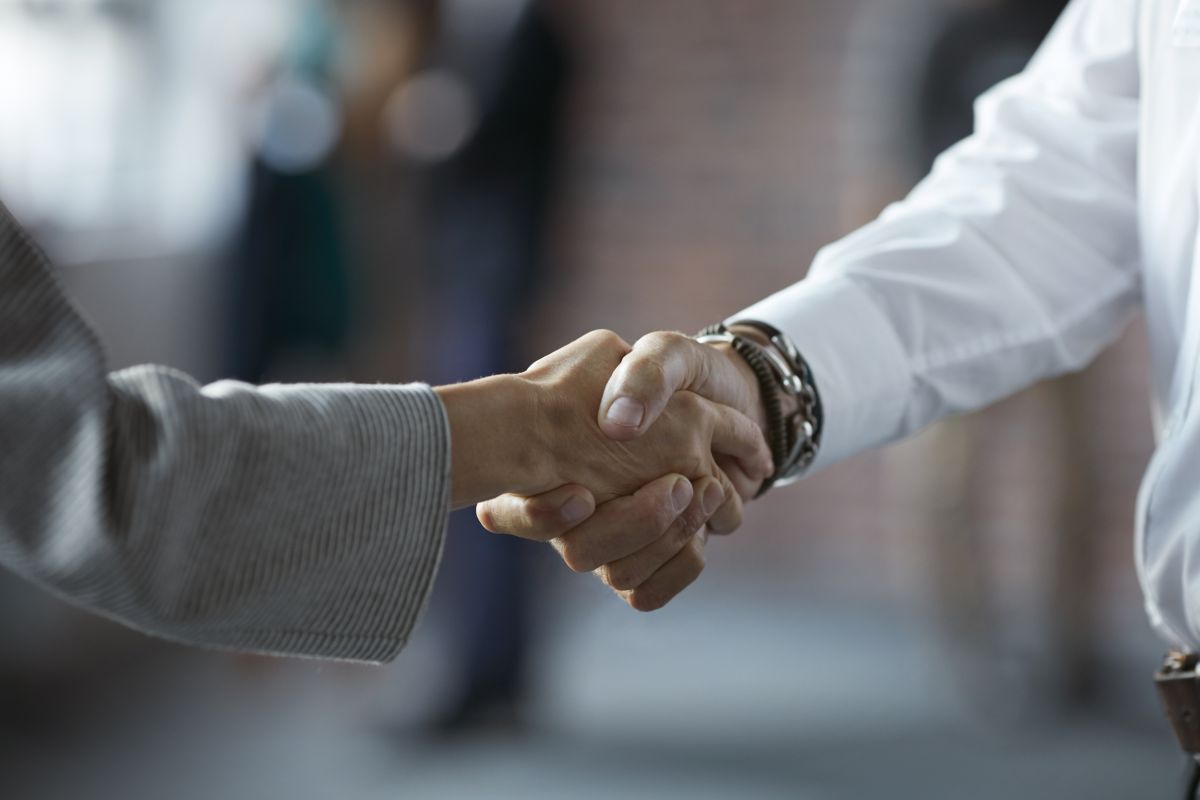 Reading Time:
2
minutes
Lalaine P. Vidal joins award-winning infrastructure provider as Business Development Manager and Christopher Caturay as Technical Solutions Architect
Continent 8, the award-winning global managed hosting, connectivity and security provider, continues to build out its presence in Asia with two key hires.
Lalaine P. Vidal joins as Business Development Manager and Christopher Caturay as Technical Solutions Architect. Both will be based out of the Philippines and will be responsible for supporting the company's growing customer base across the region.
Vidal has more than a decade of experience in sales and marketing across a range of sectors including banking, BPO, real estate, telco and IT cyber security. Caturay is a cyber security professional with experience in the end-to-end process of deploying solutions and applying best practices for various businesses and in a range of sectors.
The hires form part of a wider push in Asia, where Continent 8 already offers infrastructure, connectivity and security solutions to a range of customers in iGaming and beyond.
The company's cyber security offering has seen exceptional growth in recent years, keeping up with the evolving cyber security landscape, and with cyber-attacks at an all-time high in Asia, Continent 8 can defend a customers' infrastructure against the growing number of threats.
Lalaine P. Vidal, Business Development Manager at Continent 8 Technologies, said: "The opportunity to join Continent 8 was one I simply couldn't turn down. It is the leading infrastructure provider in the industry, and I am looking forward to using my experience in sales and marketing to drive the business forward and further establish its presence and customer base across Asia."
Christopher Caturay, Technical Solutions Architect at Continent 8 Technologies, said: "Asia presents unique challenges when it comes to infrastructure and cyber security. I'm excited to be working for a business that has a comprehensive and unique solution for businesses targeting the Asian market."
Peter Williams, Managing Director – Asia Pacific at Continent 8 Technologies, added: "Lalaine and Christopher are great talents and are a brilliant addition to the Continent 8 team in Asia. This is an important market for us and one where we have ambitious growth plans that we are actively deploying.
"Lalaine will play a vital role in introducing more businesses to Continent 8 and the award-winning solutions that we provide, while Christopher will ensure that customers are deploying the right products and services for their organisation. This localised approach, along with having feet on the ground, is what makes Continent 8 the go-to infrastructure and security provider for companies targeting Asia and other markets around the world."
Via network points of presence in Hong Kong, Japan (Tokyo), Philippines (Manila), Singapore and Taiwan (Taipei), Continent 8 connects Asia to the rest of the world over a high-capacity, fully redundant private network comprising 90+ locations.
Meet the Continent 8 team at ASEAN Gaming Summit, 21-23 March 2023 at the Manila Marriott Hotel.
PRAGMATIC PLAY SECURES LATEST DEAL IN SWITZERLAND WITH SWISS CASINOS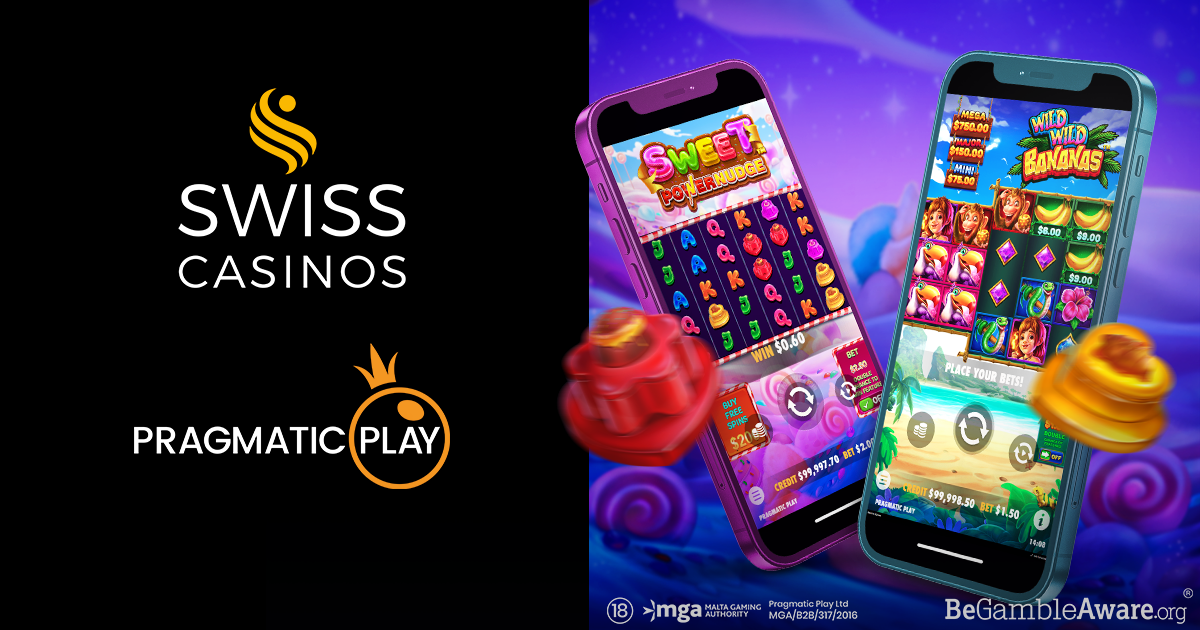 Reading Time:
< 1
minute
Pragmatic Play, a leading content provider to the iGaming industry, has partnered with Swiss Casinos, one of the biggest operators in Switzerland, as it further expands its foothold in the regulated market.
The supplier's entire slot portfolio is now live with Swiss Casinos, giving players access to more than 300 premium games. Those include recent titles The Knight King™ and Cowboy Coins™, as well as multi-award-winning player favourites Sugar Rush™ and Gates of Olympus™, which are proven performers in the Swiss market.
The deal follows similar agreements with major Swiss brands such as Pasino.ch (Groupe Partouche) and 7melons (Grand Casino Bern), as Pragmatic Play cements its position at the forefront of slot development and distribution in Switzerland and beyond.
Irina Cornides, Chief Operations Officer at Pragmatic Play, said: "We're thrilled to welcome Swiss Casinos to our growing operator base after a fast and straightforward integration. Introducing Pragmatic Play's premier games
to an even larger audience will further strengthen our position in Switzerland, where Swiss Casinos is a leading online gaming brand.
"We look forward to working with the team closely as we continue to build momentum in this key regulated market."
Patrick Mastai, Director Online Casino at Swiss Casinos said: "Pragmatic Play remains one of the most consistent and unique slot providers in the market. It makes sense for us to partner with such a leading industry name on our latest venture which will undoubtedly positively impact our growth plans.
"We are excited to be able to bring such a vast array of new titles to our casinos and raise the stakes for our slot enthusiasts."