New betting service, designed to take on the big bookmakers, sponsors trainer with just 10 horses as she bids to upset jump racing powerhouses at Aintree with Santini to showcase their £1 million Grand National Day challenge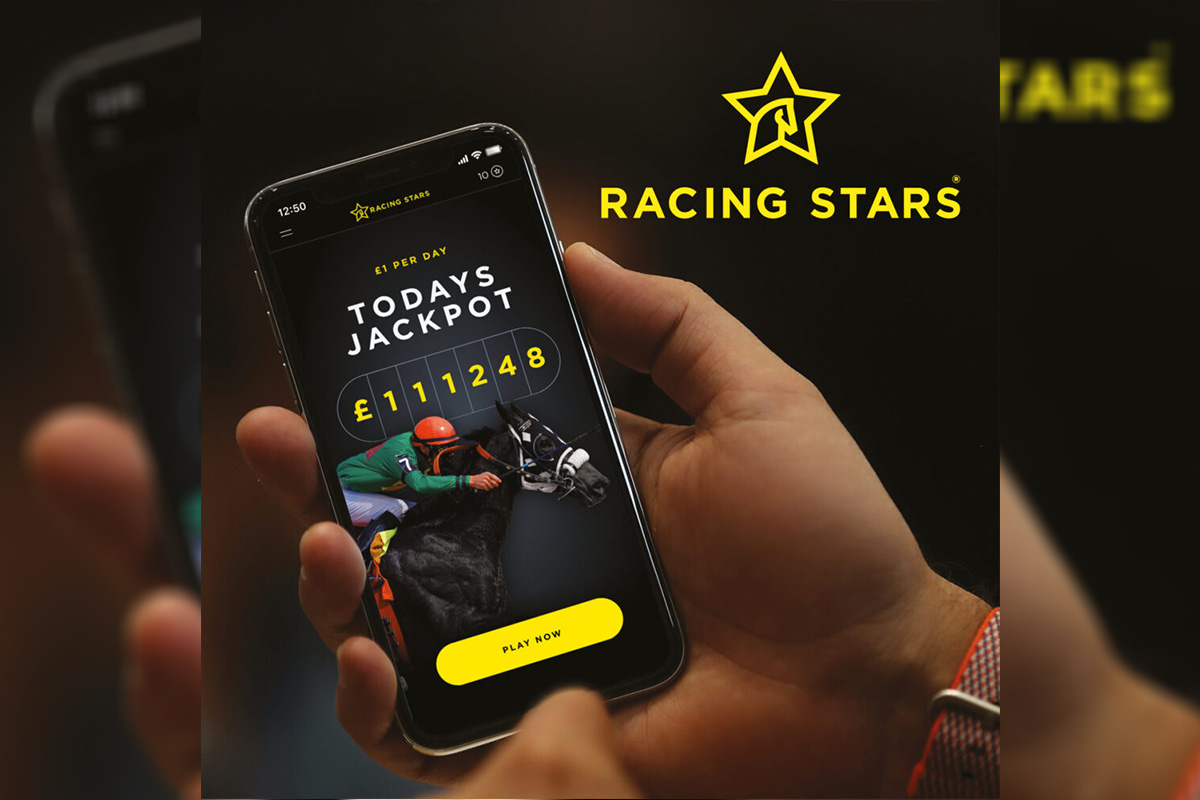 Reading Time:
7
minutes
Racingstars, a new peer-to-peer betting service designed to compete with the major bookmakers and encourage responsible gambling has sponsored trainer Polly Gundry for the Grand National as she bids for an Aintree fairytale with Santini.
Exeter-based Gundry has just ten horses in training and sends stable star Santini to make history in the race, as he lines up against runners representing the powerhouse owners and trainers in jump racing.
Racingstars.co.uk have backed Gundry to launch their £1 million Grand National Saturday challenge, giving entrants a day's worth of entertainment for a fixed price of just £10.
The unique game rewards punters with points per race based on their horse's finishing position and odds, providing betting fans with a fun way to speculate on every race.
Entrants can buy 50 tokens for £10, allowing them to enter a game for just 10 tokens each. Entries are limited to one per customer per day.
Nathan Thompson, co-founder of Racingstars.co.uk said: "We're huge racing fans at Racingstars.co.uk so when the opportunity came up to back Polly Gundry for the big race, it was an easy decision.
"Like us, she loves racing, the horses and wants to level the playing field with the bigger outfits so it was a natural fit. We wish Polly, Santini and her owners the very best of luck in the big race and hope he enjoys his spin around Aintree."
Speaking of the £1 million Grand National Challenge and motivation to launch Racingstars.co.uk, Thompson said: "We're offering the chance to win £1 million on Grand National Day for a fixed 10 token entry – and you don't even have to pick the winner of the first race.
"We're keen racing fans and love a bet, but felt there was a gap in the market for an experience with a set limit on cost that still provided a day's worth of entertainment. I'm well aware of the fun of a bet but also the need to keep things sensible and wanted to offer a service to help combat problem gambling by limiting what people can spend and when, removing the need to potentially chase losses or deposit multiple times in a day."
Polly Gundry: "Thanks to Racingstars.co.uk for backing me."
Racingstars.co.uk are a like-minded team who love racing and want to take on the big players, so it's a natural fit. I hope one of their players takes down the £1 million challenge on Saturday with Santini winning the Grand National!"
Polly Gundry: "Santini is in good form."
Santini is cool at the moment. He jumped eight fences of different sorts this morning just to keep his mind on something new and that was all good. He was very enthusiastic. I usually try in the week before a race to keep all of his big muscles moving, but I've probably done a little bit less with him this week. We just don't want to put too much stress on his feet, so we've had him walking and trotting on nice fresh grassland as it won't cause him any jarring or pull the nails around in his feet. I probably still do an hour on him every day and then lead him out twice a day.
Polly Gundry: "I think Aintree will really suit Santini."
I was really happy with his schooling today. He jumped a rail and then a rail with a water tray before jumping a green fence that we have made up to look like an Aintree fence and he thought it was all good fun which is great going into a race like this. Santini is a very intelligent horse who loves jumping, but he doesn't like surprises. That's why we schooled over some unique fences this morning.
As long as the ground is good to soft or softer, that would suit us. He wouldn't worry about really soft ground, but he also has the most perfect action so good to soft ground would suit him perfectly.
If he is a happy boy doing it, I do think he will stay. He doesn't quite have the speed of some of the others in the field, but he is a thorough stayer and he wasn't tired after the Gold Cup. He only raced for two and a half-miles, but he came back in afterwards in the unsaddling enclosure really sprightly. He cries out for a trip.
He is two years older than when he was second in the Gold Cup. The first circuit of the Gold Cup this year was slightly slower this year which didn't play to our strengths, we have excuses and I think the longer trip and a track that takes a fair bit of jumping might really suit him.
Polly Gundry: "It's incredibly special to have a runner in the Grand National."
It's massively special to have a runner in the Grand National, but I don't think it will hit me about how special it is until it has happened. You just have to treat it like any other race by getting the horse prepared and in the best shape as you possibly can. It's down to the horse and the jockey Nick Scholfield. If they enjoy it, they will have a great chance.
It would be an amazing thing for me, my family, all of my connections, everyone in Devon and everyone who has ever supported me if he could win or finish in the top six. People try for years and years to have a runner in the Grand National, let alone something that could finish in the top six. I'm very well aware that I'm trying to punch above my weight, but I've got lots of experience having been connected with some lovely horses and also being connected with some great trainers when I was riding. Hopefully, I know slightly what we are aiming at.
Santini also has a nice weight in the race off 11st 2lb and it makes Richard and Lizzie Kelvin-Hughes the owners believe that the Grand National was a viable prospect. He is a big horse and he wouldn't worry about carrying a bit more, but pounds mean lengths in races so it will definitely be a help to him carrying less weight.
I've been training for nearly 11 years now, but I'm not the type of person that goes touting about for big-money horses. Partly, because we are located in a lovely area in the East Devon area surrounded by farmers and what I'm really good at is bringing on young horses. It doesn't mean I can't train a decent horse, but I get stressed out when I'm training horses under National Hunt rules as I don't want to get anything wrong. For me, it is not a numbers game. We have great facilities for bringing on young horses, but we don't have great big gallops like other trainers so we will never be a massive yard as I don't want to have hundreds of horses. I want to do a good job and I want to continue riding horses – you can't do both, it simply doesn't work.
Whilst I think it would be amazing for our little yard and all our supporters who love the point-to-point game and National Hunt racing, it is a huge achievement because the owners Richard and Lizzie Kelvin-Hughes have given me the opportunity to train Santini.
Santini is very fond of himself and whilst I'm not saying that Nicky Henderson and Seven Barrows treat their horses as a number as such, there are over 100 horses there. All those big trainers have amazing facilities and a huge number of staff, but it is just different in a smaller yard. Santini knows he is very special so I do think it does suit him being in a small yard.
Polly Gundry: "Of the other horses in the race, I love Snow Leopardess."
I've always liked Delta Work and thought he was a massively talented horse. He won the Cross Country and I thought he would be the winner of the Grand National. He has a big weight, but is interesting. I also love Snow Leopardess because of the story given she has had a foal and then come back. I have kept an eye on her and if the ground got wetter, it would play into her hands a bit more. Whether she has as much class as others in it remains to be seen. There are some horses coming into the race who have class form in their back catalogue but have not been showing it of late.
Polly Gundry: "We travel to Aintree tomorrow."
The journey to Aintree is tomorrow as there are so many horses running on Friday that Aintree cannot guarantee us a box until 6pm. We just want him to settle in, have a walk round in the evening before he settles down for the night.
We will then ride him on Saturday morning. I'll ride him on the All-Weather just to stretch his legs and give him a trot round. He is a very good traveller and he enjoys going out and having a nose. He enjoys going anywhere new.
Polly Gundry: "Santini is my baby. He is very spoilt."
In many ways, I guess Santini is my baby. I like to think all of my horses are very spoilt, but he is very well spoilt in particular. He is always getting treats and loves carrots, apples and I am always trying to keep him amused. We have to restrict his hay and forage but I'm always trying to show him that he has lots of things to look forward to.
After I have ridden him out, we'll then go and have some lunch with Lizzie and Richard at Aintree. During that time Santini will just chill out. He is such a professional horse who has a huge amount of manners.
I feel quite cool about everything at the moment. Before the Gold Cup, we did two to three hours of work with Santini every day to get his weight down a little bit without galloping him too much. I would say his feet are in great feet today and he has a new set of shoes on and I'm very happy with him. I'm confident and relaxed about the horse as everything has gone to plan. I try not to take any risks that are slightly unnecessary and I'm very happy with where he is. Life is a ball at the moment.
How does Racingstars.co.uk's Grand National Day £1 million challenge work?
Register before the first race

Buy 50 tokens for £10

Pick the 7 horses which score the highest possible points available to win £1 million

Horses earn points based on their starting price and finishing position
For full details and to enter, visit: https://grandnational.racingstars.co.uk/aintree/1-million-pound-challenge-on-the-grand-national-day-pdc

CEEGC Budapest '22 Speaker Profile: Joe Ewens – Global Managing Editor at VIXIO Regulatory Intelligence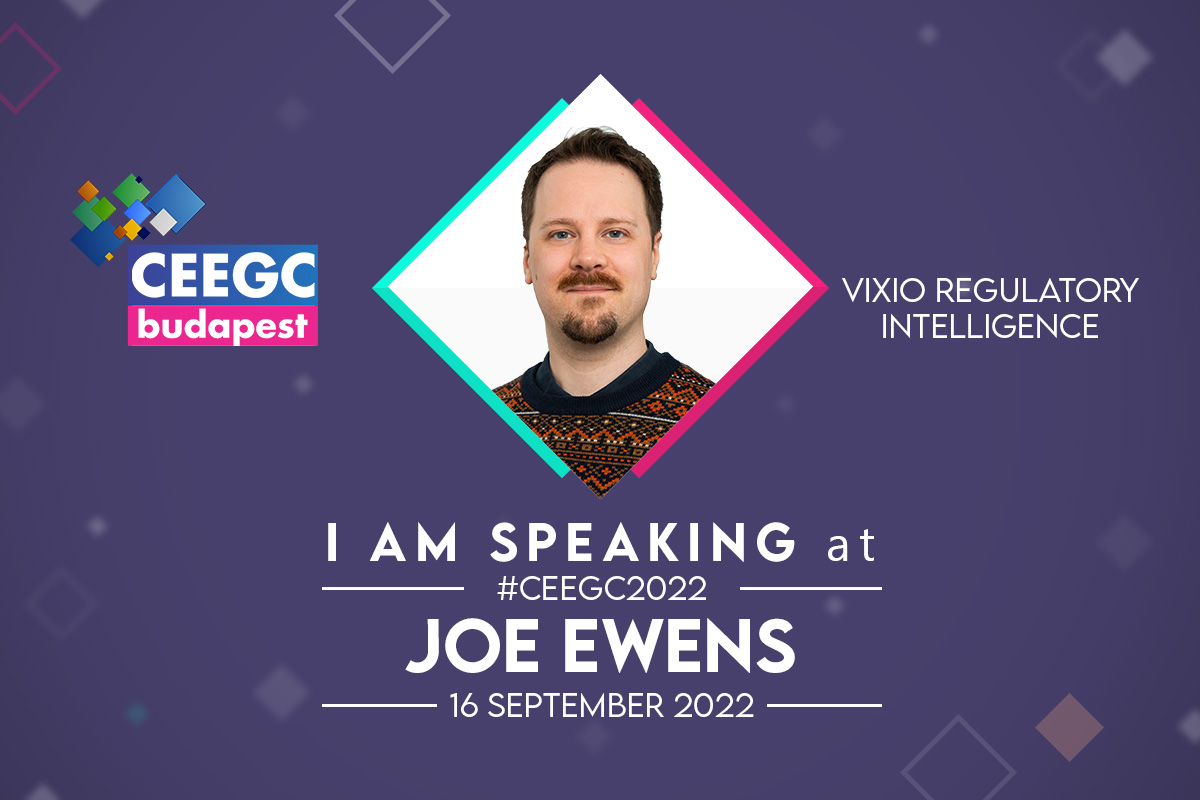 Reading Time:
2
minutes
The 7th edition of CEEGC Budapest and CEEG Awards will take place on 16 September 2022 and welcomes leading operators, service providers, and gambling industry experts from all across Central and Eastern Europe, and the Balkans regions.
Find more details here | Register / Get tickets here 
#ceegc2022 –You are invited to join the eminent gaming conference in the Central and Eastern European region.
It would be our honor to see you at the seventh edition of the yearly Central and Eastern European Gaming Conference which includes several panel discussions about regulatory updates in the region, industry topics, technology workshops, quality networking opportunities, and the prestigious CEEG Awards.
CEEGC and the CEEG Awards is the key event of the Central and Eastern European region during Autumn and brings a wealth of information while also focusing on quality networking.
As mentioned above the conference will take place on the 16th of September in Budapest at The Ritz-Carlton Budapest and is bringing a new format that will allow more interaction among the attending delegates.
The event gathers experts who share their knowledge around compliance-related matters and updates from the CEE, Balkans, and CIS, and even includes talks about the Scandinavian region and North America to the participants! Make sure you are one of them!
Each week we are introducing some of the great minds that are going to share the stage in Budapest and bring you the latest and most vital information.
Today, we are introducing: Joe Ewens – Global Managing Editor at VIXIO Regulatory Intelligence
Joe Ewens is the Global Managing Editor at VIXIO Regulatory Intelligence, where he oversees the company's daily output of news and analysis on the gambling market and its constantly developing regulatory challenges. Joe has been writing about aspects of the European gaming industry since 2008. Prior to his current role, he was the Editor of Coinslot, the historic trade paper for the UK's machine gaming and amusements industries.
Order your Delegate Pass or VIP (Combo) Package (Delegate Pass +Accommodation) now!
The summit has the support of Global Bet and Nordic Gambling as sponsors.
Here is what the participants of the CEEGC series are saying:
"CEEGC 2019 was a very well organized event that included multiple great panels with some of the industry experts discussing the trends across different markets and gaming verticals. Moreover, this event offered excellent networking opportunities with a wide range of representatives from the industry, including operators, providers, suppliers, and regulatory experts. I will definitely attend next year because events like this one add a lot of value to the work I do at Trustly and allow me to stay up to date with the industry changes but also create new collaborations and partnerships." – Vasilije Lekovic, Director of Gaming Accounts at Trustly
Indian DOTA 2 Team Scripted History once again, won the bronze medal at Commonwealth Esports Championship 2022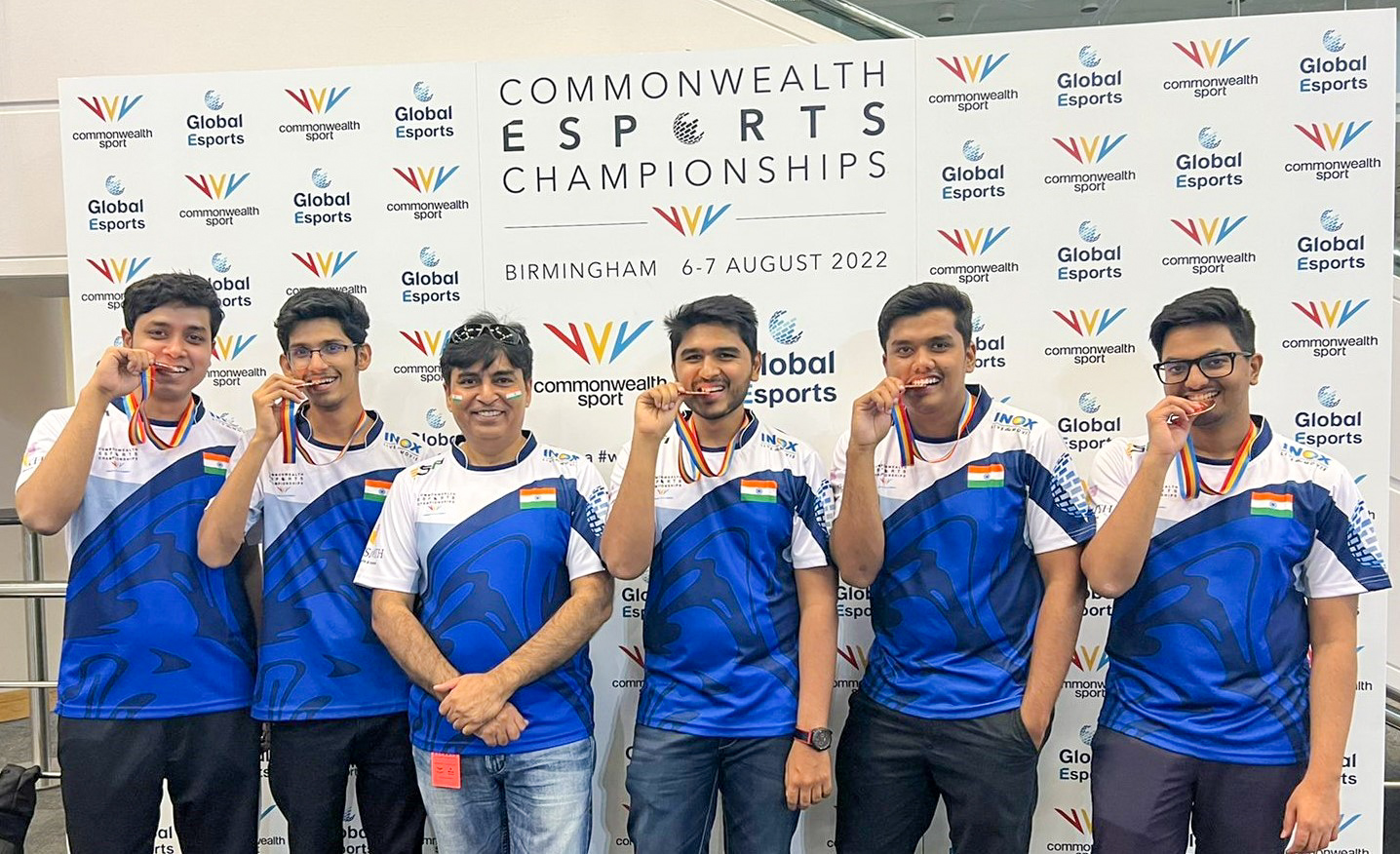 Reading Time:
3
minutes
First, it was during the Asian Games 2018 where Tirth Mehta got the bronze medal in esports (demonstration title) and now the Indian DOTA 2 team produced a power-packed performance to clinch the bronze medal at the first-ever Commonwealth Esports Championship on Sunday.
The Indian Dota 2 team, comprising Moin Ejaz (captain), Ketan Goyal, Abhishek Yadav, Shubhnam Goli, and Vishal Vernekar, defeated New Zealand by 2-0 in a best-of-three format. Despite the early pressure from New Zealand, the Indian contingent kept a cool head and won the first two rounds by taking the enemy's ancient with their intense gameplay and strategies.
"This win symbolises the amount of hard work the team has put in over the years and we dedicate this win to our country. Winning a medal at the Commonwealth was a dream for us and we're super proud as a team. We were very much aware before leaving for Birmingham that the tournament was going to be tough. Keeping in mind the intensity and level of the game on such an international platform, each and every team member gave their best shot during the practice sessions. We have invested a lot of time in preparing the strategies and improving our gameplay, which finally culminated in this win. We would like to thank the Esports Federation of India (ESFI) and Lokesh Suji Sir for their continuous support, motivation & encouragement. We hope that this win will encourage more tournaments around DOTA 2 and other esports titles, which will help the ecosystem as a whole to grow in our country," said an elated Indian DOTA 2 skipper Moin Ejaz after winning the bronze medal.
Earlier in the DOTA 2, India came away with a convincing victory against Wales, got a bye against Trinidad and Tobago, but lost to England. They went on to the semi-finals but couldn't go past Malaysia's team and ended with a bronze medal match with New Zealand, which the team won convincingly.
"This is a historic win. The team DOTA has made the entire country proud by winning the bronze medal in the first-ever Commonwealth Esports Championship 2022. Moreover, it's a dream come true for the Indian Esports Ecosystem as we have won the bronze medal at the Asian Games 2018 as well. The entire esports community is overwhelmed with this win and will fuel many esports athletes to represent India on a global stage in coming years," said Lokesh Suji, Director of Esports Federation of India and Vice President of the Asian Esports Federation.
"Our next stop will be Asian Games 2022, where Esports is a proper medal event, and our focus is to excel in the tournament with multiple podiums finishes and bringing the laurels for our country. The esports community wants and requires esports to be recognised by the government as a sport in India to gain the benefits and support any sports community and athletes would receive. We want our esports industry to grow, develop and be nurtured just like any other sports in India," added Mr Suji.
The Indian team in the Rocket League, which Hargun Singh led with Sandeep Sahani and Rushil Reddy, were not able to make it through after losing out to Canada by 3-0 in the best of five series in their first group stage match. The team faced similar defeats against Wales and England, which resulted in their exit from the Commonwealth Esports Championship early in the group stage.
One of the country's top sports and Esports specialised communication firms, Artsmith – Concepts & Visions and India's Leading Multiplex chain INOX continue their support for this prestigious tournament as the communication and multiplex partners of ESFI, respectively.
Commonwealth Games & Global Esports Federation organised the inaugural multi-nation esports tournament, scheduled in Birmingham from August 6-7. The 2022 Commonwealth Esports Championships were conducted at the International Convention Centre in Birmingham with the presence of the world's top Esports teams. Alongside DOTA2 and Rocket League, PES2022 was also part of the tournament.
India's Ibrahim qualifies for Sim Racing World Cup final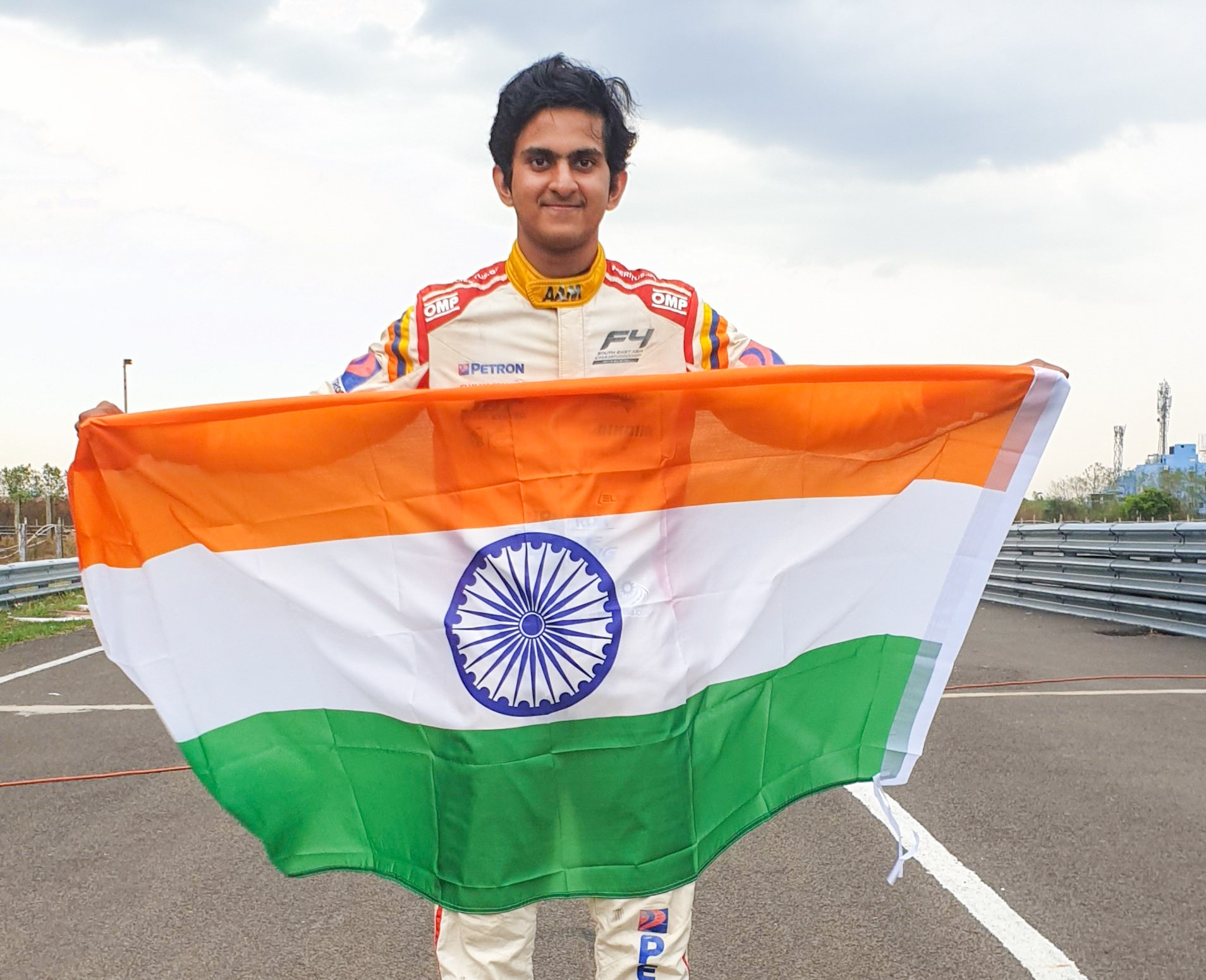 Reading Time:
2
minutes
India's Mohammed Ibrahim secured his place in the final of the first-ever Sim Racing World Cup by finishing second in the Asian Continental Qualifiers.
Ibrahim ended the race impressively with a lap time of 1:33.575 behind Thailand's Thanathip Tanalapanan, who grabbed the top position after completing the race in 1:33.561.
India's other participating driver, Davlish Singh, on the other hand, secured the sixth position with a lap time of 1:34.026 at the Qualifiers which saw the participation of 14 top drivers from across Asia, competing for two available spots in the final. Both Ibrahim and Davlish had won the NESC22 (Simracing), the Indian National Qualifiers which were held in a hybrid mode at ESFI's multiplex partner INOX's Megaplex, Malad, Mumbai.
"Since my childhood, I've been fascinated with racing cars, which developed into a passion for motorsports. It is a surreal feeling to qualify for the grand final of the SRWC. I feel glad to have carried the momentum in the qualifiers after winning the NESC and hope to do so in Monaco as well. It is going to be a challenging experience to compete with the best sim racing drivers from all over the world. I will be working on a few minor things to improve my gameplay and perform at the highest level to make my country proud in the finals. Racing is my goal and vision, wish to excel in both Sim as well as on Real Motorsports, and always look for opportunities and support." said the jubilant Ibrahim, who already has titles of the Isolation E Championship, McLaren Logitech G Challenge, US F4 Kcr Championship and Ultimate E Championship to his name.
Interestingly, Ibrahim's finish was also the fifth fastest, globally. Apart from Tanalapanan, only David Toth of Hungary (1:33.197), Slovenia's Jernej Simonic (1:33.329) and Spain's Pedro Sanchez (1:33.336), who qualified from the European continent, recorded less time than Ibrahim.
The Continental Qualifiers saw drivers from 39 countries, divided into 5 continents. The final will take place in Monaco from October 23 to 24 as Ibrahim among 12 top drivers will fight for the title.
"Ibrahim has made the entire country proud by making sure India is one of the countries that contests in the inaugural Sim Racing World Cup final. Both Ibrahim and Davlish performed brilliantly against the top drivers from the Asia region. This is a huge achievement for the sim racing community and another step towards further growth of Esports in India. Everyone at ESFI wishes him the best of luck to win the championship." said Lokesh Suji, Director of Esports Federation of India and Vice President of the Asian Esports Federation.
One of the country's top sports and Esports specialised communication firms, Artsmith – Concepts & Visions and India's Leading Multiplex chain INOX continue their support for this prestigious tournament as the communication and venue partners of ESFI respectively.
The first-ever Sim Racing World Cup is organised by the International Esports Federation in association with Monaco Esports Federation. The tournament features one of the world's most popular sim racing titles, Assetto Corsa.