Miniclip Announces Evolution of Web Gaming Platform After 21 Years as it Deepens Focus on Mobile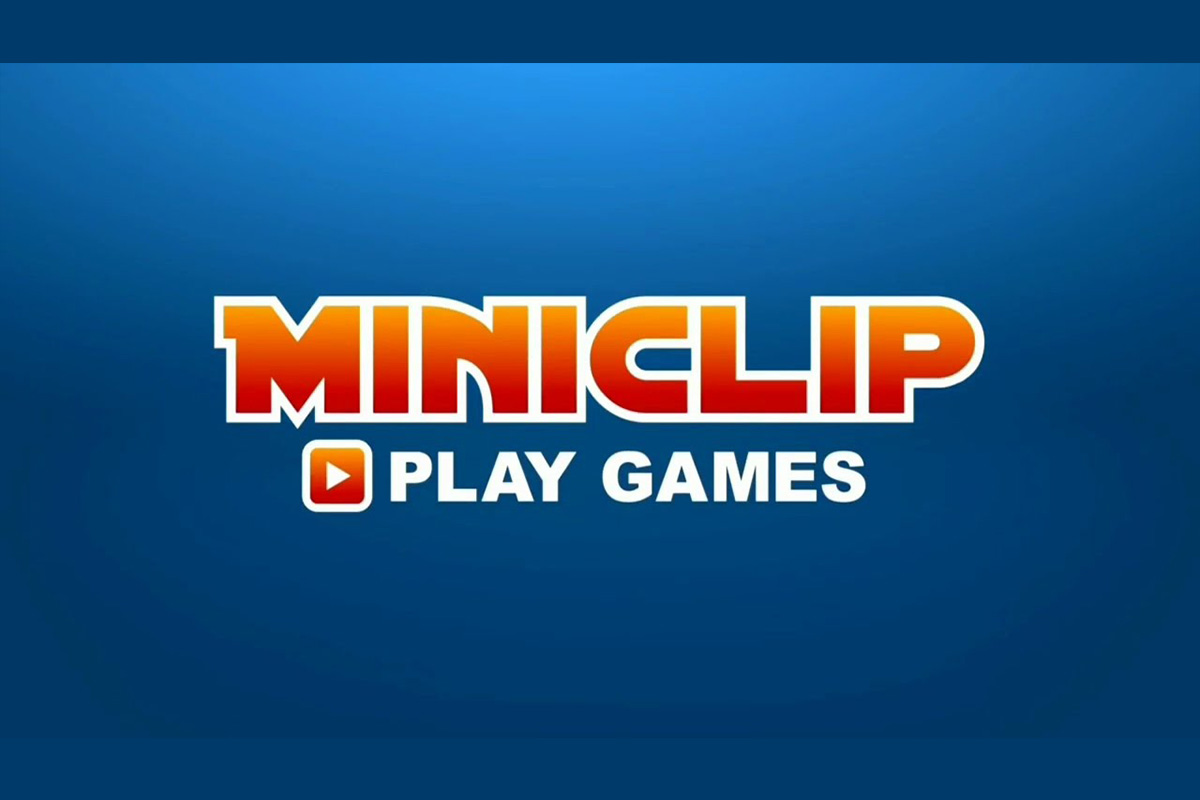 Reading Time:
2
minutes
Miniclip, a global leader in digital games, is celebrating its 21st anniversary and the evolution of the Miniclip.com this summer. The iconic game developer and publisher will continue its focus on bigger and better mobile first experiences for its global audience, while fan favourites 8 Ball Pool and Agar.io will continue to be accessible for web players.
Miniclip.com, which will continue in its current format until summer 2022, has been an important part of Miniclip's legacy and laid the foundation for the company to grow into the influential position it finds itself in today, with a global audience of 250 million mobile monthly active users.
Launched by President and Co-Founder Rob Small and Tihan Presbie in 2001, the site first hosted a single title, Dancing Bush, programmed by the duo in their apartment. During its time, Miniclip.com has hit many industry defining milestones, such as:
Dancing Bush became one of the first viral interactive game hits and is one of the most successful and longest running viral game campaigns of all time.
com was the originator of the mass free rich media content syndication model, with no paid advertising, instead bringing players in purely through word of mouth.
com became the #1 online games website in 2005, with more users than any other domain in the world.
In the following years the site grew into a thriving international community and a beloved home for a wide variety of content, from games to animation. Following changes to Miniclip.com in the summer, the website will become a destination for potential partners, prospective candidates and other business interests to access news and information about the brand.
Miniclip's mobile focus began in 2010, with the company quickly finding a large audience for its wide variety of titles. In the following years, Miniclip's growth has continued rapidly, tripling revenues over the last three years. To strengthen development capacity, this year saw the expansion of operations in Portugal with a brand-new studio.
In March 2022, Miniclip announced that it had surpassed a cumulative total of over 4 billion downloads across a catalogue of games that include Agar.io, Soccer Stars, and 8 Ball Pool. 8 Ball Pool was recently announced to have hit a milestone of 1 billion downloads and holds the Guinness World Records title for the "most downloaded mobile pool game". Both 8 Ball Pool and Agar.io will still be available to online players following the new direction for the site.
Now an industry leader publishing and developing their games for mobile, Miniclip has completed multiple key acquisitions to extend their portfolio and help talented studios release chart topping titles. Puzzling.com, Green Horse Games, and GameBasics, the most recent newcomers to the ever-expanding Miniclip Group, have seen continued growth across their games while working cooperatively and with support from Miniclip's considerable industry expertise.
To share the legacy of Miniclip.com and thank the players that made the company a success, Miniclip has planned celebrations over the next few months, with more details to be announced soon.
Robert Small, President and Co-Founder at Miniclip, said: "Miniclip has been such an important part of my life, from the early days of frantic development on Dancing Bush to the global company it is today. It's impossible to sum up the pride and gratitude I feel seeing how much we have grown since our humble start. Under the fresh leadership of Saad as CEO, Miniclip has an even brighter future ahead of it as we maintain our mobile focus, and our players around the world will have so much to look forward to."
Made-in-India Battle Royale Indus Gameplay Trailer Revealed via London Takeover, Pre-Registrations Live Now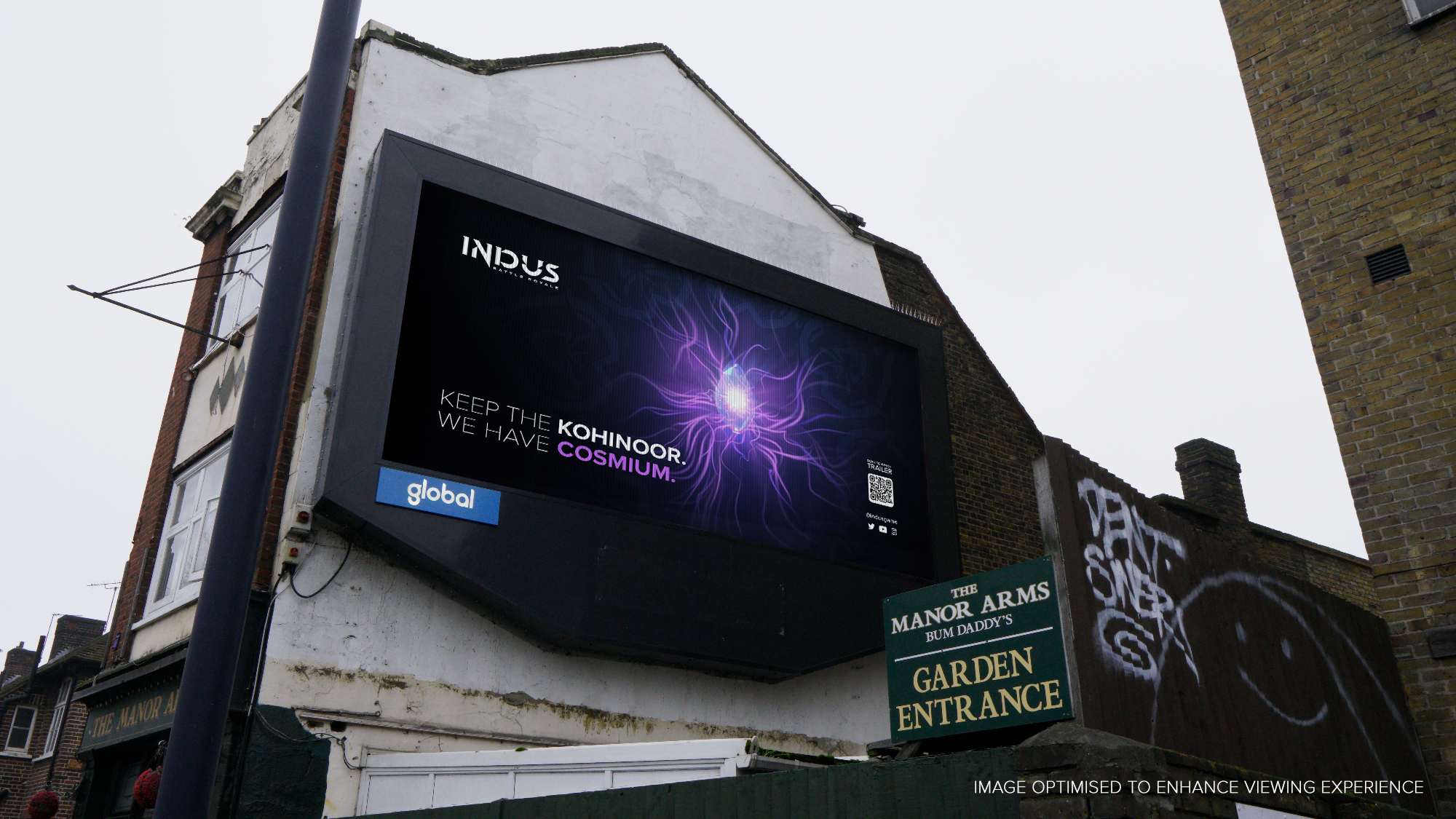 Reading Time:
2
minutes
Leading Indian game developer SuperGaming has revealed the first gameplay trailer for its upcoming Indo-Futuristic battle royale Indus to celebrate India's Republic Day of January 26, 2023.
To launch the gameplay trailer, the company released a series of high-impact takeovers across the biggest locations in London. This is in line with SuperGaming's vision of putting India on the global gaming map much like its previous Indus trailer launch at New York's Times Square to mark India's Independence Day of August 15, 2022.
"As we've been making Indus and seeing its gameplay evolve over the year, we wanted to share it with the rest of the world," says SuperGaming co-founder and CEO Roby John. "This gameplay trailer is for the Indus community the world over that may not have been able to play it with us and to show off the true scale of battle royale that we want you to have when the game is out."
The trailer entices players to discover, loot, and win on Virlok — the game's island map, all while showcasing Indus' weapons, Paragons (the game's character skins), and traversal. It also highlights multiple locations and firefights with an intent of showing the scope and size of the battle royale experience SuperGaming aims to provide.
You can check out the trailer right here:

Indus Pre-Registration Details
Pre-registrations for Indus are now live on the Google Play Store for Android with pre-registrations on the App Store for iOS and iPadOS to follow soon. Pre-registering early will get you exclusive surprises that will make your experience of Indus truly your own.
You can pre-register now for Indus via the Google Play Store.
In the run up to Indus' release date, SuperGaming will have multiple community playtests through the year. The last community playtest was held at Comic Con Bengaluru which was met with a tremendous response from the community, on an average being overbooked by 50 percent for each playtest slot. Players will be able to share their thoughts on various aspects of the game and impact the direction of how SuperGaming crafts its most ambitious title yet.
The first Indus Community Playtest for 2023 will be revealed soon.
For more on Indus, check out the developer blog as YouTube, Discord, Twitter, and
Instagram for the latest behind-the-scenes updates.
Cozy Garden Sandbox Simulator Garden In! is out today!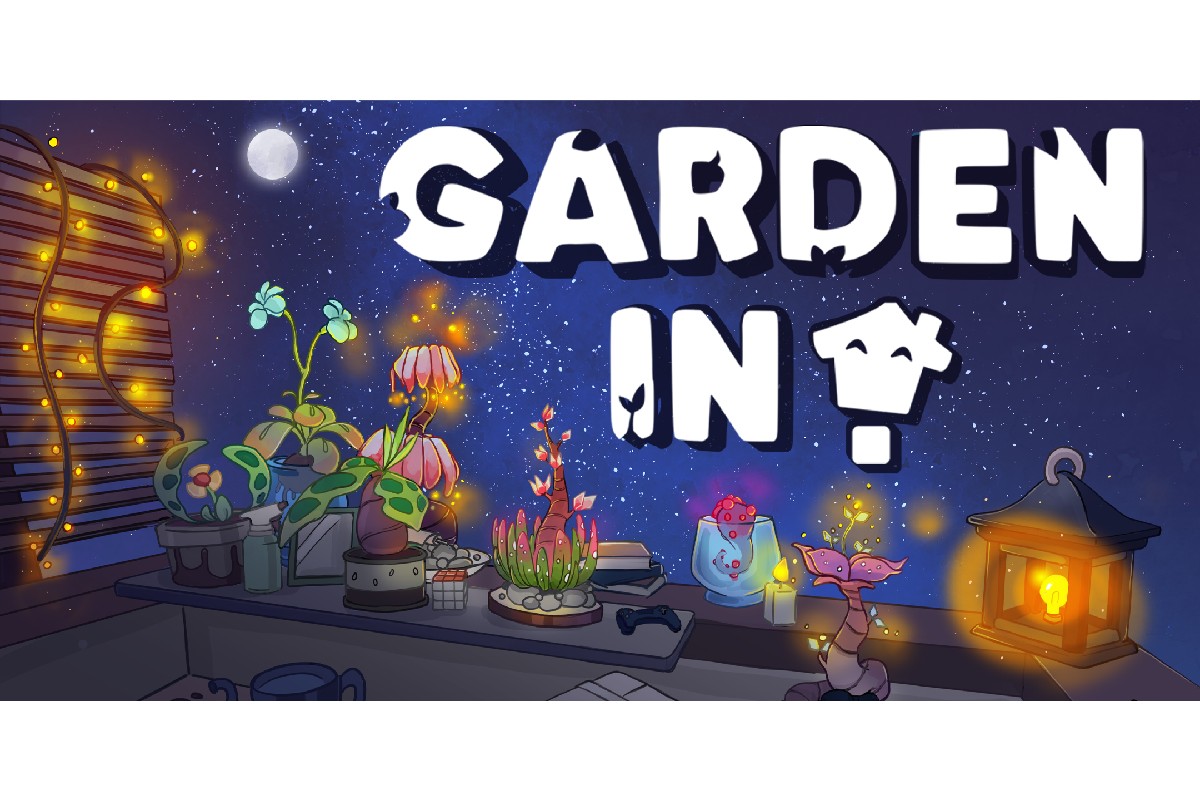 Reading Time:
< 1
minute
Today, Italian developer Dramatic Iceberg and Finnish publisher Bonus Stage Publishing are very excited to finally open the doors to your own dream gardens full of cuteness and warmth in the form of their latest endeavour, the wholesome garden sandbox simulator Garden In! 
The game's designer Tommaso Verde is already teasing the players with content to come after the release: "Now that our whole team has been working with the game for a long time, we're excited to see all the gardens blooming soon around the world. We are nowadays good at exploring the world of plants and the whole team is constantly pushing for new plants and designs, so Garden In!'s community will soon see a lot of updates as well!" 
Garden In! is published by Finnish Bonus Stage Publishing, and the title is their first cosy game to come out. "It has been great to work with Dramatic Iceberg's talented team and to see how the game has evolved from what we first saw to a full and finished quality product. We are seeing a great demand for cosier games on PC, and we're lucky to have an investor with a like-minded world view working with Garden In!" says Sami Mikkola about the partnership with the developers and the games investor Double Jump Capital.
The game is out on Steam, Epic Games Store, and GOG today, January 26th at 2PM CET. The price is 9.99 USD/EUR or 7.99 GBP, and to celebrate the release there will be a discount of 10% for the first 7 days, until February 1st.
The game will be available in English, Italian, German, French, Spanish, Portuguese, Chinese, Japanese and Korean
Release for other platforms are in the planning and should happen in the near future.
Flexion Signs Agreement with Fingersoft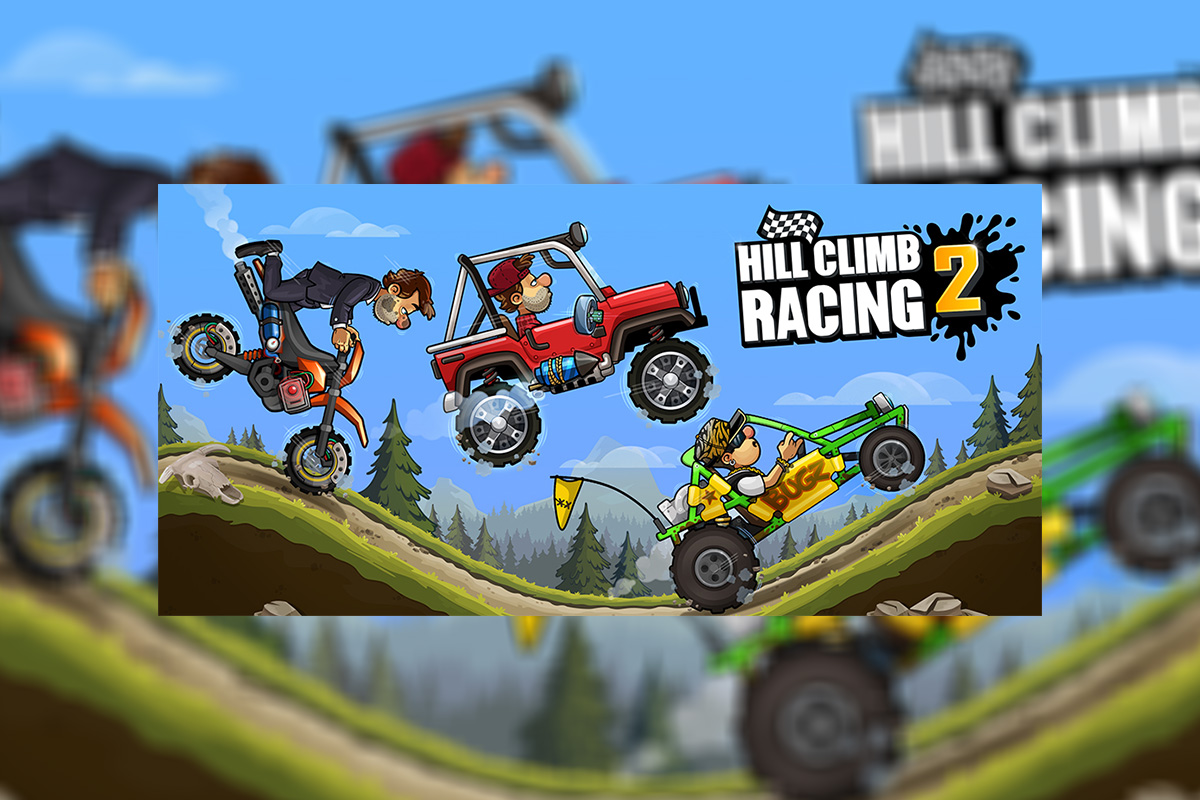 Reading Time:
< 1
minute
Flexion, the games marketing company, has signed an agreement with Fingersoft to publish the developer's worldwide hit mobile casual games Hill Climb Racing and Hill Climb Racing 2 on the alternative app stores. Flexion will distribute the games on the Amazon Appstore, ONE store, Samsung Galaxy Store and Huawei's AppGallery in Q2 2023.
Hill Climb Racing and Hill Climb Racing 2 combined have accumulated over two billion installs and over €180M in net revenue across all its mobile platforms. Flexion's distribution services will add revenue and new players from the alternative app stores through monetisation, platform relations and new user acquisition. There will be little upfront cost or work being required of the Fingersoft team. For Fingersoft, the partnership with Flexion represents an opportunity to improve their brand and product recognition, and reach new users outside its existing distribution channels.
"Flexion is adding an average of 10% to a game's Google Play revenue by taking it to the alternative app stores. We have more than 100 people with expertise and experience, and technology in growing revenue and audiences on the alternative app stores. No one else can offer this. We can't wait to make Fingersoft's hit games climb even higher," Jens Lauritzson, CEO of Flexion, said.
"The alternative distribution market has traditionally been difficult to evaluate for both developers and investors due to the lack of official performance data. But the strong growth in Flexion is an indication that the alternative app stores have reached such a level that even the biggest independent developers like Fingersoft are starting to take an interest," Jens added.