Low6 Announces Groundbreaking NFT Innovation in its UltimateFan Fantasy Sports Game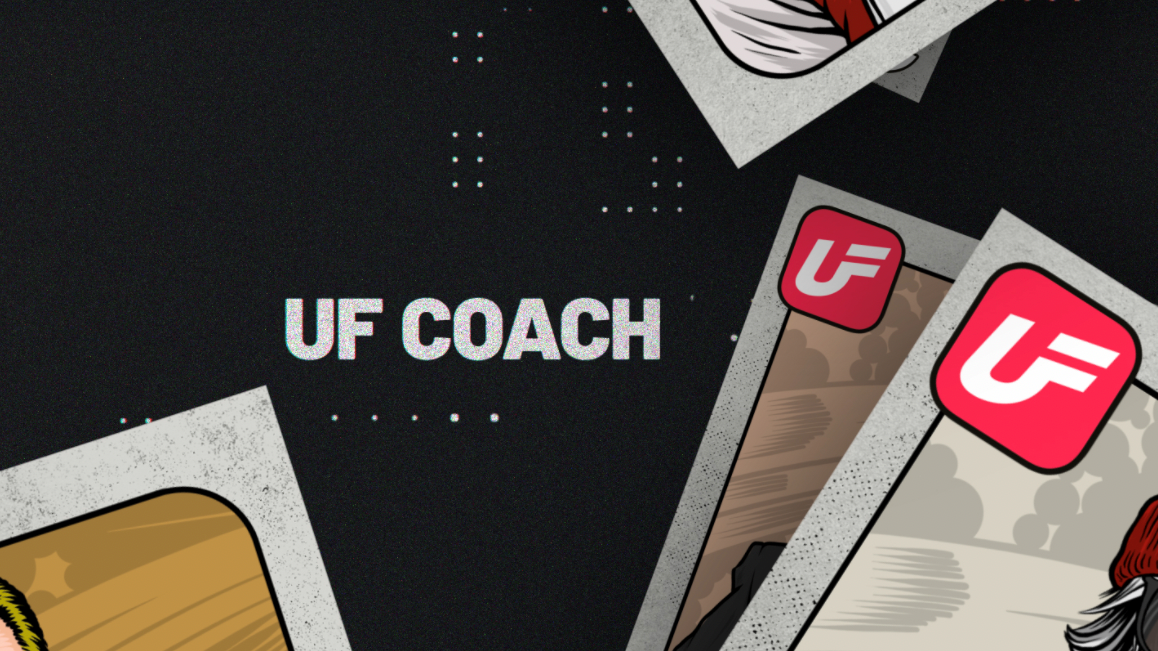 Reading Time:
2
minutes
Sports gamification innovators develop technology to incorporate non-fungible tokens (NFTs) into their white-label iGaming products
Sports gamification leader Low6 Limited Inc (Low6), today announced the introduction of NFTs to their class-leading fantasy gaming product, UltimateFan.
The highly innovative inclusion of NFTs into mobile gameplay—whereby NFTs can be simultaneously held within the ecosystem of a game and a user's crypto wallet—offers a new frontier of possibilities for sports teams, betting operators and affiliates looking to expand into  the blockchain space.
Low6's suite of white-label iGaming products have been developed for some of the biggest names in sports, gaming and mobile technology, including the PGA Tour, UFC, Uber Eats and Points Bet. Their highly innovative platform, based on a unique community-first approach to sports gamification, now offers products for English soccer, American football, and specialized co-promotional products for the Cincinnati Bengals and the Jacksonville Jaguars.
With its brand-new UF Coach feature, Low6 has now introduced NFTs to UltimateFan gameplay. UF Coach bridges the divide between fantasy sports and NFTs, via a groundbreaking consolidation of in-game and out-of-game structures. This unique dual utilisation of NFTs will bring value within the crypto market, while simultaneously adding a new dimension to gameplay.
"The introduction of NFTs to UltimateFan is a natural progression, an incredible value proposition to our users, and a big step forward for fan-first experiential gamification" says Jamie Mitchell, Low6 CEO and Co-Founder.
"The evolution of the UltimateFan product, and its unbridled success in UK and North American markets, are emblematic of the innovation and forward-thinking approach upon which Low6 prides itself.
"Our strategy of introducing NFTs to fantasy gameplay keeps us at the forefront of sports gamification, adding an exciting new realm of potential for our partners and affiliates."
For its trailblazing approach and next-generation gamification breakthroughs, Low 6 won the "Virtual and Fantasy Operator" and "Rising Star" Awards at the 2021 EGR Operator Awards, and best "Freeplay Gaming Supplier" at the EGR North America Awards 2022. CEO Jamie Mitchell is a finalist for the EY Entrepreneur Of The Year™ 2022.
Fantasy Sports Global Market Report 2023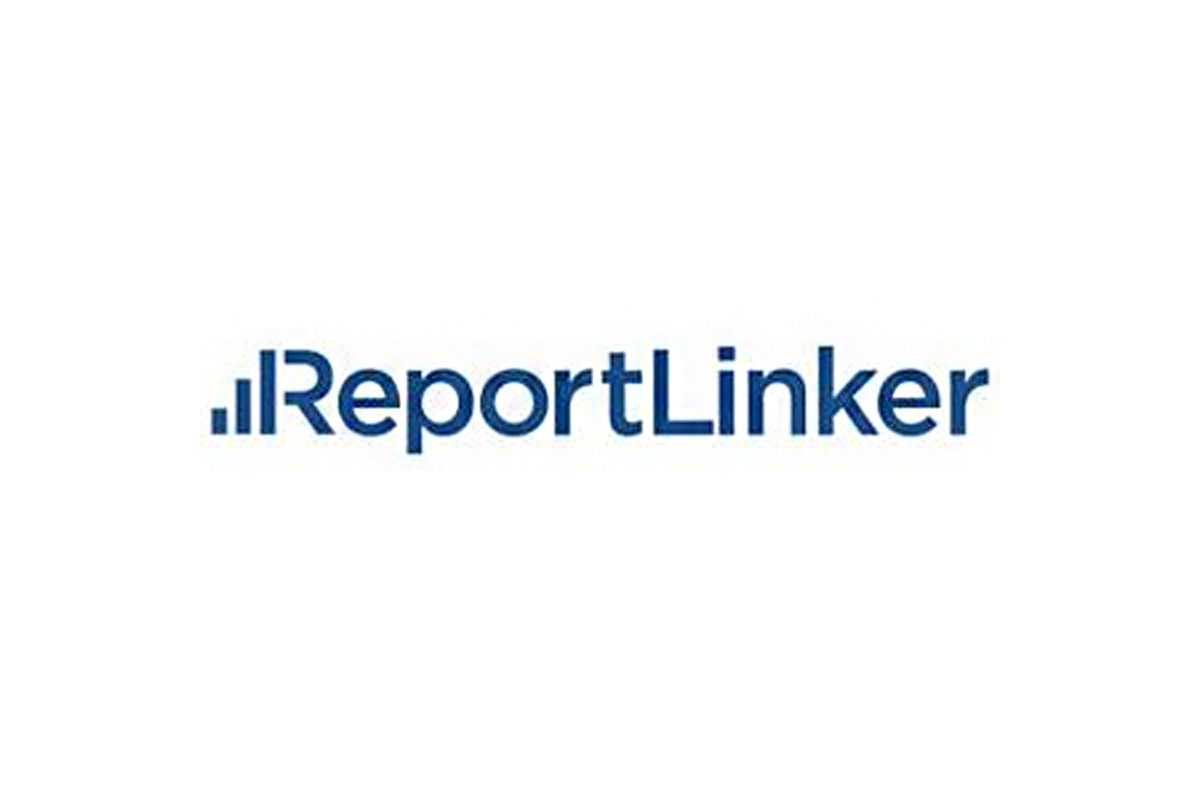 Reading Time:
4
minutes
Reportlinker announces the release of the report "Fantasy Sports Global Market Report 2023".
The global fantasy sports market grew from $25.44 billion in 2022 to $28.96 billion in 2023 at a compound annual growth rate (CAGR) of 13.9%. The Russia-Ukraine war disrupted the chances of global economic recovery from the COVID-19 pandemic, at least in the short term. The war between these two countries has led to economic sanctions on multiple countries, a surge in commodity prices, and supply chain disruptions, causing inflation across goods and services and affecting many markets across the globe. The fantasy sports market is expected to grow to $40.88 billion in 2027 at a CAGR of 9.0%.
The fantasy sports market includes revenues earned by entities by operating E-sports facilities.The market value includes the value of related goods sold by the service provider or included within the service offering.
Only goods and services traded between entities or sold to end consumers are included.
Fantasy sports, often known as rotisserie sports or roto, are any of a variety of games that allow a player to play a virtual game or a virtual season of a league.These teams compete based on the statistical performance of those players in actual games.
In fantasy sports, a player earns points based on real-life statistics that are converted into fantasy points. The fans take on the roles of both general manager and field manager for their team, assembling a squad through a draft and deals and putting together lineups in desire of the highest statistical output.
North America was the largest region in the fantasy sports market in 2022.Asia-Pacific is expected to be the fastest region in the forecast period.
The regions covered in the fantasy sports market report are Asia-Pacific, Western Europe, Eastern Europe, North America, South America, Middle East, and Africa.
The main types of fantasy sports are football, baseball, basketball, hockey, cricket, and others.Fantasy football is an interactive game in which people battle as general managers of virtual clubs against one another.
Fantasy baseball is a game in which the participants serve as owners and general managers of virtual baseball teams of real Major League baseball players.Fantasy basketball is a game in which the players take the role of general managers of the fantasy teams they create from drafting actual National Basketball Association players based primarily on their basketball statistics.
Fantasy hockey is a game where players build a team that competes with other players who do the same, based on the statistics generated by professional hockey players or teams where the majority of fantasy hockey pools are based on the teams and players of the ice hockey National Hockey League.Fantasy Cricket is an online game based on a strategy where a player has to create a virtual team of real cricketers playing in real matches around the world and points are scored depending on how those players perform in real-life matches.
The different usage types include free, paid, and hybrid and is implemented in various platforms such as website, and mobile application. It is used in both individual and team competitions.
The increasing youth population is contributing to the growth of the fantasy sports market.The present youth spending more and more time on smartphones and, by extension, social media, and fantasy sports has provided them with the possibility to connect and have more enjoyable conversations and competitions with their peers.
According to the World Youth Report (2020), there were 1.2 billion young people aged 15 to 24 years, accounting for 16% of the global population. By 2030, the world's young population is expected to increase by 7% to 1.3 billion. Thus, the increasing youth population propels the growth of the fantasy sports market.
Artificial intelligence is a key trend gaining popularity in the fantasy sports market as it can help a player to focus on the decisions that matter such as whom to start with and which players to trade.Artificial intelligence (AI) is the capacity of a computer or a robot operated by a computer to do activities that normally involve human intelligence and discernment.
Major players operating in the fantasy sports sector are focused on artificial intelligence technology to reduce the complexities in fantasy sports trading.For instance, in September 2020, IBM and ESPN introduced a new fantasy football app feature that uses IBM Watson's artificial intelligence to generate fair transactions and keep players informed.
The feature develops on ESPN and IBM's efforts to use artificial intelligence to make fantasy football more interesting (AI).
In January 2021, Bally's Corporation, a US-based gambling company acquired Monkey Knife Fight (MKF) for an undisclosed amount.The acquisition makes Bally's the third sports betting company in the USA to have a fantasy sports segment, and advances the company's long-term growth and diversification strategy to become the first truly vertically integrated sports betting and iGaming company in the USA with a B2B2C business model.
Monkey Knife Fight (MKF) is a North America-based fantasy sports gaming website.
The countries covered in the fantasy sports market report are Australia, Brazil, China, France, Germany, India, Indonesia, Japan, Russia, South Korea, UK, and USA.
The market value is defined as the revenues that enterprises gain from the sale of goods and/or services within the specified market and geography through sales, grants, or donations in terms of the currency (in USD, unless otherwise specified).
The revenues for a specified geography are consumption values that are revenues generated by organizations in the specified geography within the market, irrespective of where they are produced. It does not include revenues from resales along the supply chain, either further along the supply chain or as part of other products.
The fantasy sports market research report is one of a series of new reports that provides fantasy sports market statistics, including fantasy sports industry global market size, regional shares, competitors with a fantasy sports market share, detailed fantasy sports market segments, market trends and opportunities, and any further data you may need to thrive in the fantasy sports industry. This fantasy sports market research report delivers a complete perspective of everything you need, with an in-depth analysis of the current and future scenario of the industry.
Fantasy Gaming Company FSport AB drops new football pool-game in Sweden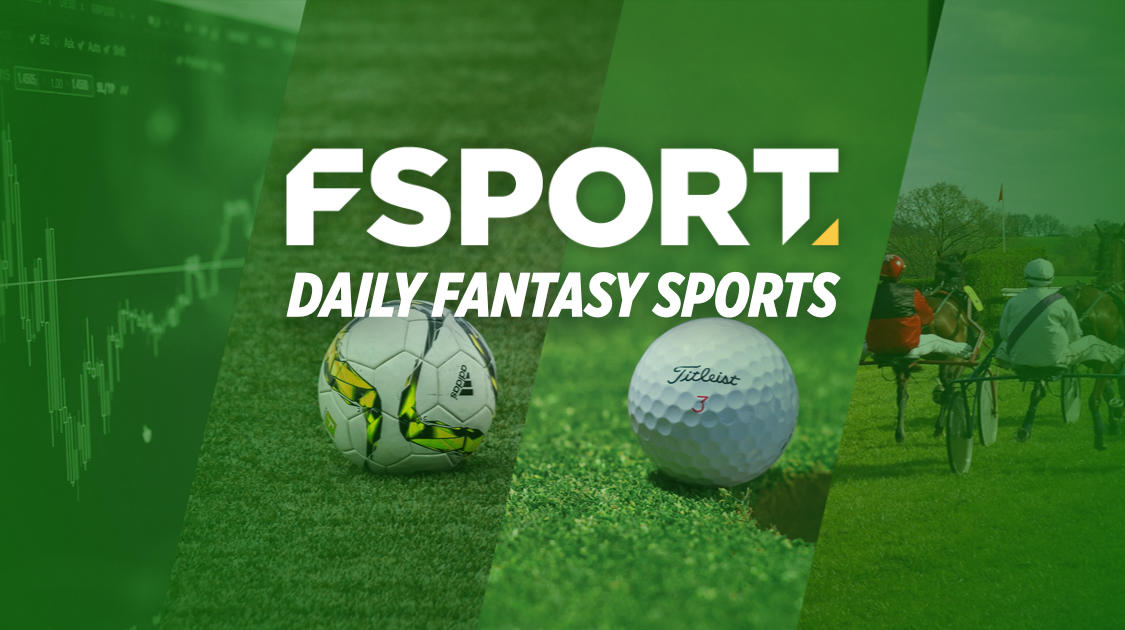 Reading Time:
< 1
minute
The gaming and media platform company FSport AB recently launched the game PoolX in Sweden. PoolX offers the players a global jackpot of ten million SEK every Saturday and a daily jackpot up to one million SEK. With the highest payback rate on the Swedish market 80%, PoolX is expecting to attract large numbers of players in the region.
Players max out on their betting and sports experience by playing the outcome of 8, 12 or 13 games with a guaranteed pot. Matches will be picked from Allsvenskan, Premier League, La Liga, Serie A and Champions League. PoolX is available on fsport.se and offers daily game rounds.
Heavy gaming entrepreneurs and investors are backing PoolX. The company is led by Johan Moazed – with extensive experience from gaming companies such as Betting Promotion, Cherry and Yggdrasil Gaming – and with Jesper Kärrbrink, former CEO of Svenska Spel and gaming operator Mr Green on the board of advisors.
"PoolX invites you to come join the football party every Saturday! With significant jackpots exceeding ten million SEK. We are pleased to be able to offer players an exciting gaming experience and offer one of the highest prize pools to date for pool games in Sweden," says Johan Moazed, CEO and founder of PoolX.
"FSport hits the Swedish gaming market with the most entertaining pool-game experience yet, creating a significant milestone in the Company's growth strategy. We are delighted to welcome PoolX to fsport.se and kick off immediately with a wide range of regular games," says Staffan Lindgren, CEO of FSport AB.
Sorare Partners with Premier League to Launch Digital Player Cards for Fantasy Football Game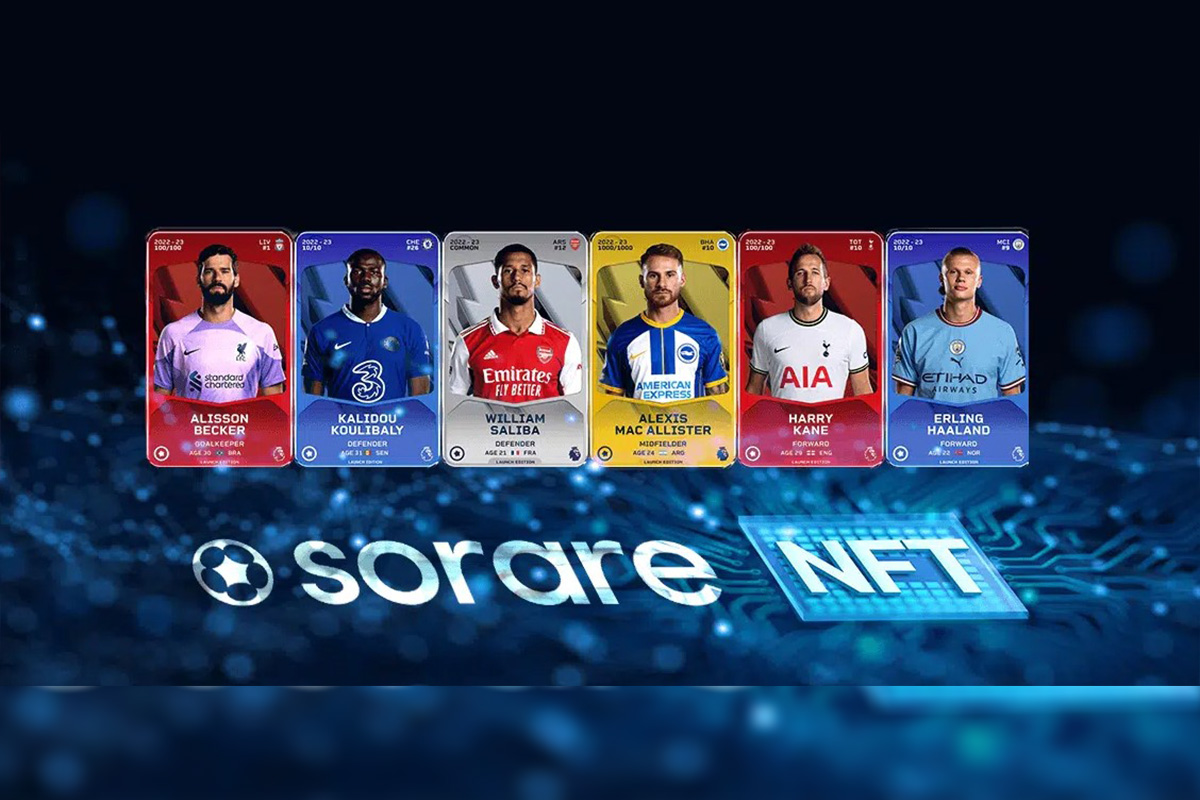 Reading Time:
2
minutes
Sorare, the global sports entertainment company, has signed a four-year licensing partnership with the Premier League.
The agreement will allow Sorare to release digital cards of players from all 20 Premier League clubs as part of its free-to-play online fantasy football game and will provide fans with another way to connect with their favourite clubs and players.
Just like a team manager, Premier League fans can now buy, sell, collect, and build teams with officially licensed digital player cards, and compete with their teams in Sorare's free fantasy football game for rewards. To mark the new partnership, Sorare has also launched exciting new gameplay features including league-specific competitions, draft-based gameplay, and capped-mode competitions.
The Premier League is the world's most watched football competition with a long history of entertaining sports audiences within the UK and internationally. Premier League games are broadcast to 880 million households in 188 countries, with 90 broadcasters and more than 400 channels showing games. The Premier League and its clubs count almost a billion followers on social media.
With more than three million users worldwide, Sorare is one of the world's most popular online sports games and offers the Premier League another way to engage with its supporters.
Sorare has experienced incredible demand and hypergrowth since its launch in 2018, partnering with over 300 sports organisations to launch cards of their players, including Spain's LaLiga, Germany's Bundesliga, and Italy's Serie A. In 2022, it also expanded into two new sports – baseball and basketball – by partnering with the NBA and MLB and this latest partnership is a major milestone for the company. Sorare also has athletes Serena Williams, Lionel Messi, Zinedine Zidane, Rio Ferdinand, Antoine Griezmann, Gerard Piqué, Blake Griffin, and Rudy Gobert among its investors, ambassadors, and advisors.
Richard Masters, Chief Executive of the Premier League, said: "The way that supporters follow their favourite teams and players is evolving and the Premier League is always looking for ways to engage with fans. Sorare's digital cards and innovative online game represent a new way for them to feel closer to the Premier League whether they are watching in the stadium or from around the world. We believe that Sorare are the ideal partner for the Premier League and we look forward to working closely together."
Nicolas Julia, CEO and co-founder of Sorare, said: "The Premier League is a truly global competition and has been the home to so many iconic moments and players over the last 30 years. As football fans ourselves, this partnership is something we've dreamt of since we founded the business. It's a major milestone for us as we pursue our goal to build a compelling global sports community for fans and we're extremely proud to have now partnered with three of the biggest sports leagues in the world: the Premier League, NBA and MLB. We're incredibly excited and can't wait to see fans play with Premier League cards in our tournaments."