Betsson is hosting its first Diversity and Inclusion Conference on 17th June 2022 in Malta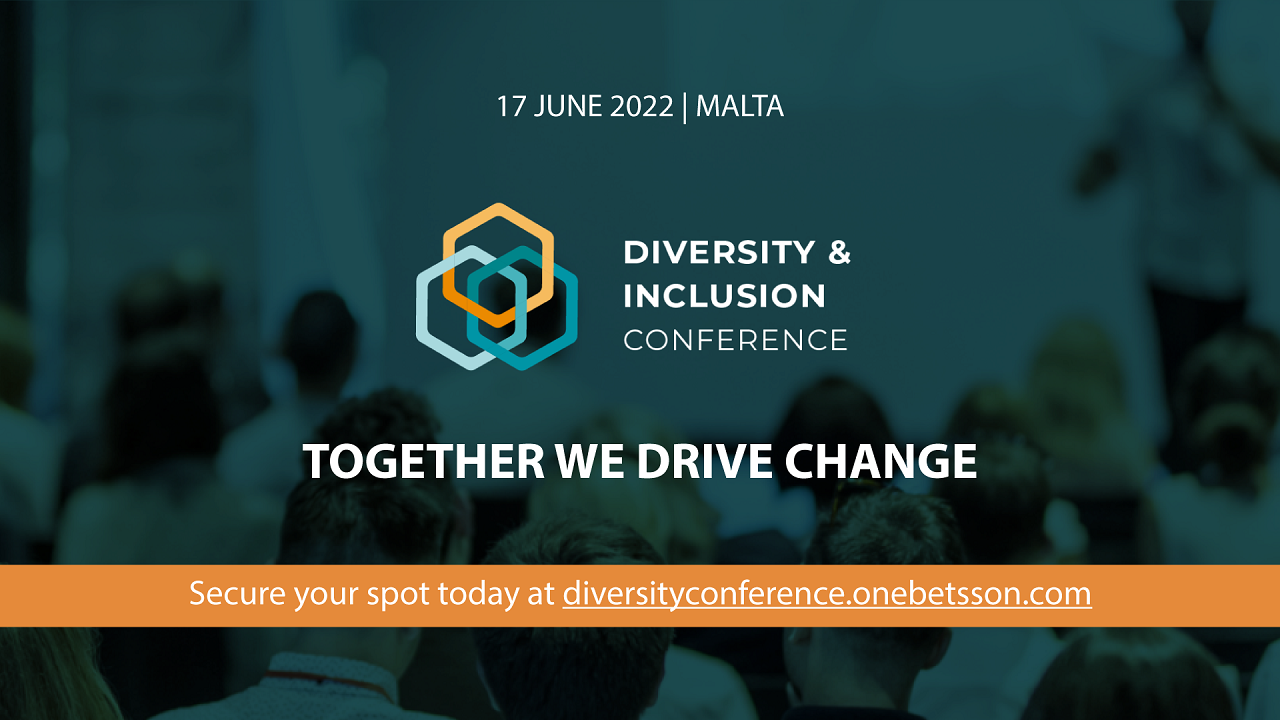 Reading Time:
2
minutes
Betsson Group has announced that it will host its first Diversity and Inclusion Conference on 17th June 2022 in Malta. The one-day conference aims to connect experts from inside and outside of the iGaming industry to discuss how to create a more diverse and inclusive workplace – where all employees can thrive.
The chosen theme for the first edition of this conference is "Together We Drive Change". The conference brings together recognised subject-matter experts, well-renowned academics and researchers, industry leaders, HR professionals and representatives from community and support agencies under one roof to speak and discuss about important aspects of diversity and inclusion as well as share best practices.
Betsson Group's Chief HR Officer, Lena Nordin, said "At Betsson Group, we are committed to support and sustain an environment where all employees are welcomed, respected, appreciated, and able to be themselves – without biases based on differences of any kind."
As the largest iGaming employer in Malta, Betsson Group has employees from 60+ nationalities and its workforce is made up of approx. 40% women. "We are cultivating a creative environment where we challenge each other and see things from different perspectives. This in turn leads to innovative solutions that help us in accomplishing our mission of providing the best customer experience in the industry," concluded Ms Nordin.
The business case for diversity and inclusion is stronger than ever. Over the past years, Betsson witnessed a significant increase in employee and customer interest around this topic. Companies that address diversity and inclusion issues are more likely to attract and retain great talent, cultivate positive work environments, promote innovation and performance, and enhance their brand's value. Betsson believes that to succeed, organisations must build bridges constructively and respectfully, creating cultures where everyone feels they can contribute and belong.
Speakers at the Diversity and Inclusion Conference include:
– Prof. Brenda Murphy (Associate Professor, University of Malta)
– Kelly Kehn and Christina Thakor-Rankin (Co-Founders, All-In Diversity Project)
– Dr. Claire Azzopardi Lane (Deputy Dean & Head of Dept. of Gender and Sexualities & Disabilities Studies)
– Joseph K Muscat (Consultant JKM Consulting)
– Pontus Lindwall (CEO, Betsson AB)
– Jesper Svensson (CEO, Betsson Group)
– Peter Ekmark (CEO, Internet Vikings)
– Oskar Mühlbach (CEO, Raketech)
– David Flynn (CEO, Glitnor Group)
– Alexia Frendo (Global HR Business Partner, Kindred Group)
– Avril Morin (Director of People Operations, Gaming Innovation Group)
– Lena Nordin (CHRO, Betsson Group)
– Helen Baker (HR Director Malta, Betsson Group)
– Maria Loumpourdi (Senior Talent Development Manager, Betsson Group)
The Diversity and Inclusion Conference will be held at the Corinthia St George's Bay in Malta on Friday, 17th June between 09:30 and 16:30 CEST. Places are limited.
Hipther's Autumn Flagship Event Rebranded to GamingTECH CEE – Don't Miss the Early Bird Offer!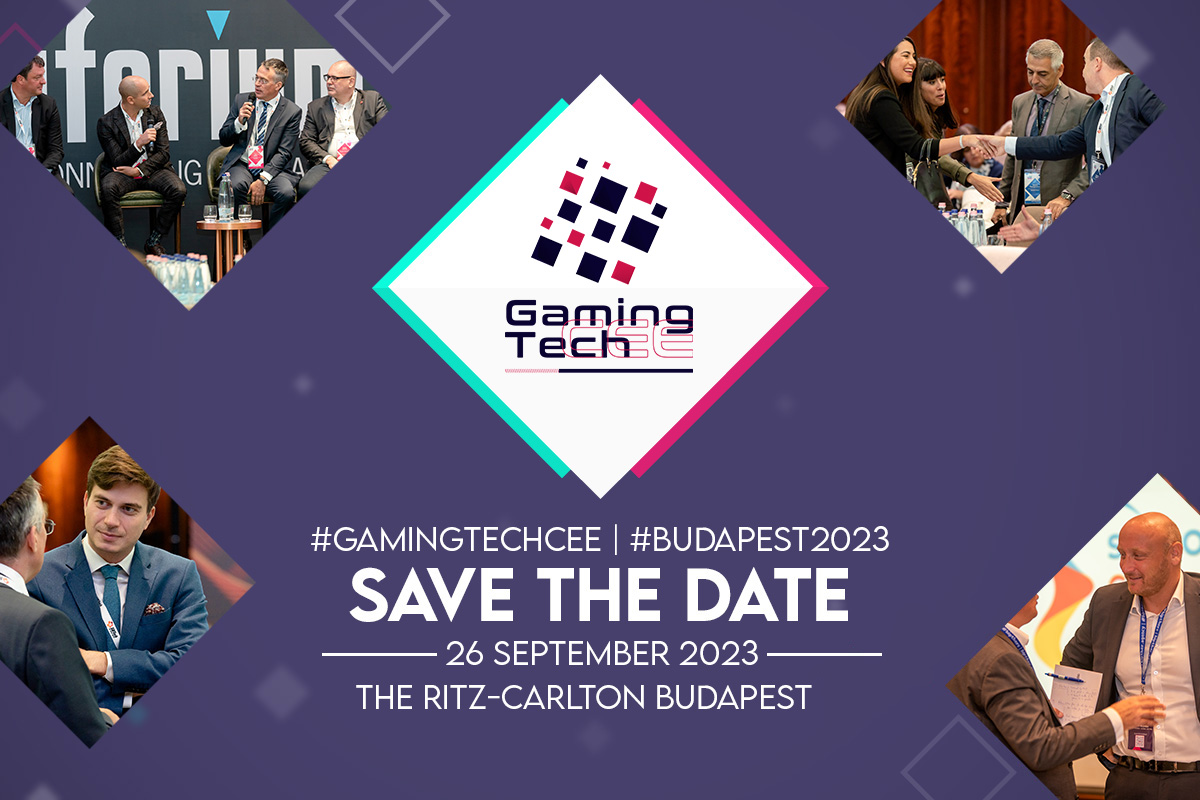 Reading Time:
2
minutes
The #hipthers are thrilled to announce the biggest edition and rebranding of Hipther Agency's renowned flagship event for the Central and Eastern European region: the CEEGC Budapest gets a fresh makeover and becomes the GamingTECH CEE Summit Budapest!
The hugely successful event series in Budapest has cemented the hipthers' leadership in the region of Central and Eastern Europe, embraced by the iGaming and Tech industry professionals locally and beyond.
GamingTECH CEE, formerly known as CEEGC, has a 7-year tradition of being the leading event in the Central and Eastern European region during Autumn. The conference brings together key players in the gaming industry, providing a wealth of valuable information and opportunities for quality networking. Furthermore, the GamingTECH Awards recognize and celebrate the most innovative and successful companies in the region.
GamingTECH CEE 2023 will take place on 26 September at the Ritz-Carlton, Budapest, while the hipthers will be offering Early Registration and Welcome Drinks on the 25th, to help participants break the ice, connect with new and old friends, and relax before the knowledge-packed conference.
The final Conference Agenda is to be announced, with the current draft promising insights about the future of Gaming in the Central and Eastern Europe, Compliance Challenges and Opportunities, Responsible Gaming, Blockchain, AI and Machine Learning, as well as Networking Sessions and the Evening Social Gathering to close the event in style and togetherness!
Zoltan Tuendik, Co-Founder and Head of Business of Hipther, stated about the upcoming event: "We are embracing the boundless possibilities of the future and the transformative power of technology in the gambling industry. Through the rebranding of CEEGC Budapest to GamingTECH CEE Summit Budapest, we herald a new era of excitement, innovation, and limitless potential. Join us this September in Budapest to explore the frontiers of gaming technology, as we pave the way for a future that will revolutionize the way we play, engage, and win".
GamingTECH CEE 2023 Registration is Now Open!
→ Don't Miss the Early Bird Rates & Stay Tuned for the Combo Pass that is coming soon!
Hipther's MARE BALTICUM Summit Delights 150+ Attendees, Sets Stage for Major Budapest Rebrand!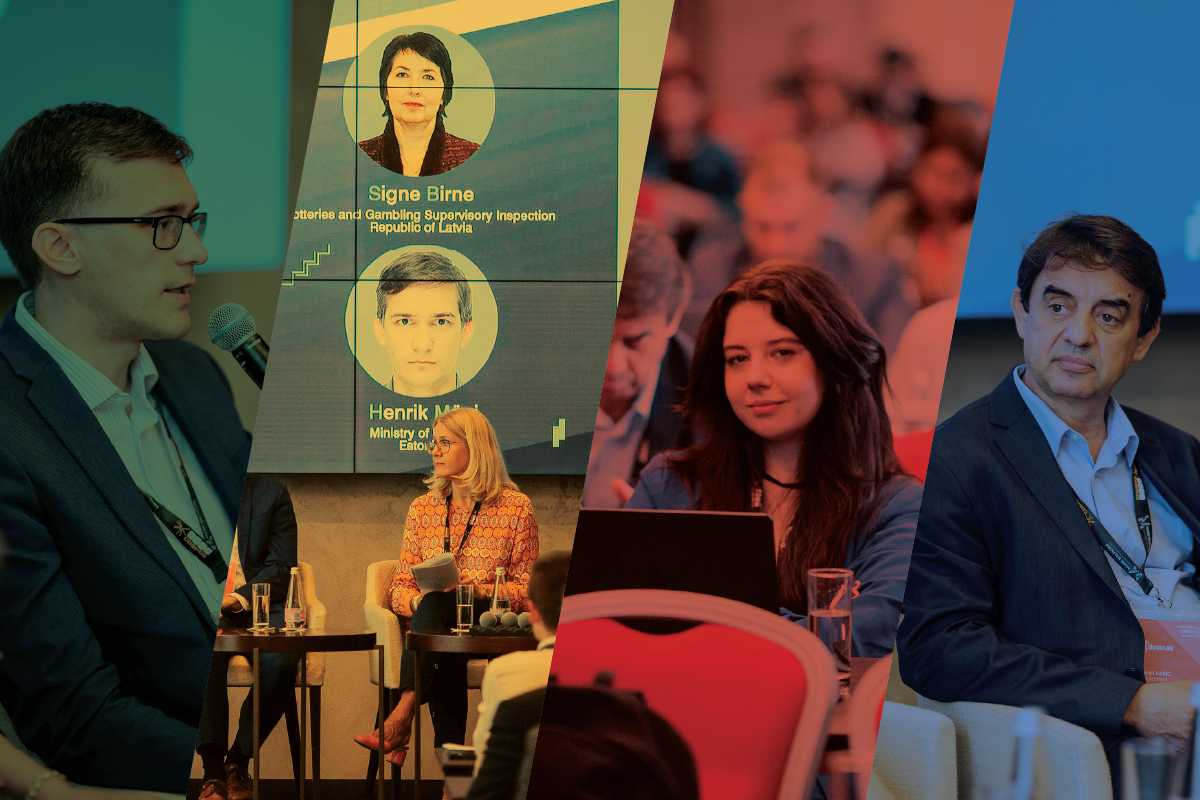 Reading Time:
5
minutes
MARE BALTICUM Gaming & TECH Summit 2023 took place between 15-17 May in Riga, thrilling a whopping 150+ attendees! The #hipthers organized a highly successful 2-day event that brought together gaming and technology executives, fostered knowledge-sharing, engaging discussion panels featuring 50 renowned industry experts, and provided valuable networking opportunities.
The 2023 version of the MARE BALTICUM Summit proved once again why it has been established as the Baltic region's most popular in-person gathering. Acclaimed professionals from the gambling, fintech, web3 sectors, as well as legal and sustainability experts and government officials, took the stage to educate the audience on the latest trends, news and innovations in gaming and tech in the Baltics and beyond.
All participants, speakers, top decision-makers and business influencers, enjoyed the special networking sessions prepared from the Hipther Team, ranging from constructive coffee breaks, delightful vegan lunches, and dedicated afternoon sessions, to the invigorating Morning Networking Run and special events like Karaoke and Blues parties to help guests unwind and connect!
As the premier event of Gaming and Tech in the Nordics and Baltics, the MARE BALTICUM Gaming & TECH Summit once again honoured the best of the best of both industries in the Baltic and Scandinavian Gaming Awards as well as the BTECH Awards. The achievements of accomplished companies in the region were recognized and celebrated across 36 Award Categories. The winners, as voted by the Summit participants, included some of the iGaming industry's star-studded brands and the most innovative Fintech companies, such as: Betsson Group, Evolution Gaming, Endorphina, EveryMatrix, Tom Horn Gaming, Altenar, Evoplay, Softswiss, Wazdan, Bankera, Gold Koi Coin and more
The conference buzzed with the one-of-a-kind, close-knit, and electric atmosphere the #hipthers are known for creating, and that sense of excitement and camaraderie was evident throughout social media:
The Rite NRG Team – Right Energy Sponsors for the event
Evoplay on winning Best Slots Provider in the Baltics 2023 and the MARE BALTICUM experience
Dr. Rakic Dean, on moderating The Baltic Blockchain Ecosystem panel
Katri Delimoge about her thought-provoking Fireside Chat with Jovita Gabnienė
Tom Horn Gaming on winning the Best Online Casino Provider in the Baltics 2023
Here's what MARE BALTICUM's esteemed guests said about the event:
"MARE BALTICUM facilitated meetings of gaming, tech and legal industry in a valuable even if uncommon mix. Can only wish for more events like this!" – Agneta Rumpa – Sorainen Latvia
"Exceeded all expectations, perfect opportunity to network and connect on a more personal note." – Lukas Burinskas – Covery.ai 
"The event was an excellent opportunity to connect with industry-leading stakeholders in the Baltics region" – EveryMatrix via LinkedIn
"It was a pleasure to be a part of such a vibrant and dynamic gathering, where we had the opportunity to meet industry colleagues and exchange ideas". – FeniBet via LinkedIn
"Many thanks to all the participants of the panel discussion and specifically to Zoltán Tűndik for providing a space for a pan-Baltic discussion, exchanging experience and ideas on how to drive Baltic fintech scene towards a more rapid development and growth!" – Fintech Latvia Association via LinkedIn
The 2023 edition MARE BALTICUM Gaming & TECH Summit was supported by the following sponsors: Tom Horn Gaming, EvoPlay, Nordic Gambling, Oddin.gg, nanocosmos, 7777 Gaming, Rite NRG, and Black Cat Card by Papaya
The #hipthers are thankful to our trusted media partners for sharing the great news about the Summit. We are especially thankful to Online Gamblers – the go-to hub for news, casino and sportsbook reviews, and Responsible Gambling education – whose Editor in Chief, Liga Tarasova, joined us to attend and cover MARE BALTICUM bringing her wonderful energy to the event!
Zoltan Tuendik, Co-Founder and Head of Business, commented about MARE BALTICUM 2023:
"Back in the office for a couple of days now and still struck by the magic of Riga. We extend our heartfelt gratitude to everyone who attended our enhanced MARE BALTICUM Gaming & TECH Summit and contributed to its success. The insightful content shared by our esteemed speakers over the course of two days has elevated communication between the Baltic states to new heights, paving the way for a better future.
A special thank you goes out to all those who showcased their vocal talents during the karaoke sessions, as well as those who joined in for an unforgettable singalong during the live blues set on the second evening. Your enthusiasm added an extra layer of excitement to the event.
We eagerly anticipate our return to the Baltic region and are thrilled to announce that the 2024 edition of the MARE BALTICUM Gaming & TECH Summit will take place in Tallinn. Stay tuned for the announcement of the dates, and be sure to keep a close eye on our events calendar or pre-register to receive timely updates".
Our amazing time together in Riga sets the stage for Hipther's next ground-breaking conference:
The classic CEEGC Budapest event which cemented our leadership in the region, returns with a major rebrand to "GamingTECH CEE Summit Budapest" on September 26th!
Join us at GamingTech CEE, the leading event for exploring the latest tech innovations in the gaming industry within Central and Eastern Europe (CEE) targeting the Balkans and D-A-CH regions.
Register Now at a Super Early Bird discounted rate for Delegate Passes (valid until 30th June) and the highly-coveted Combo Passes will be available soon at:
https://hipther.com/events/cee/regbudapest/
See you in Budapest!
London Blockchain Conference: Where iGaming Meets Blockchain Technology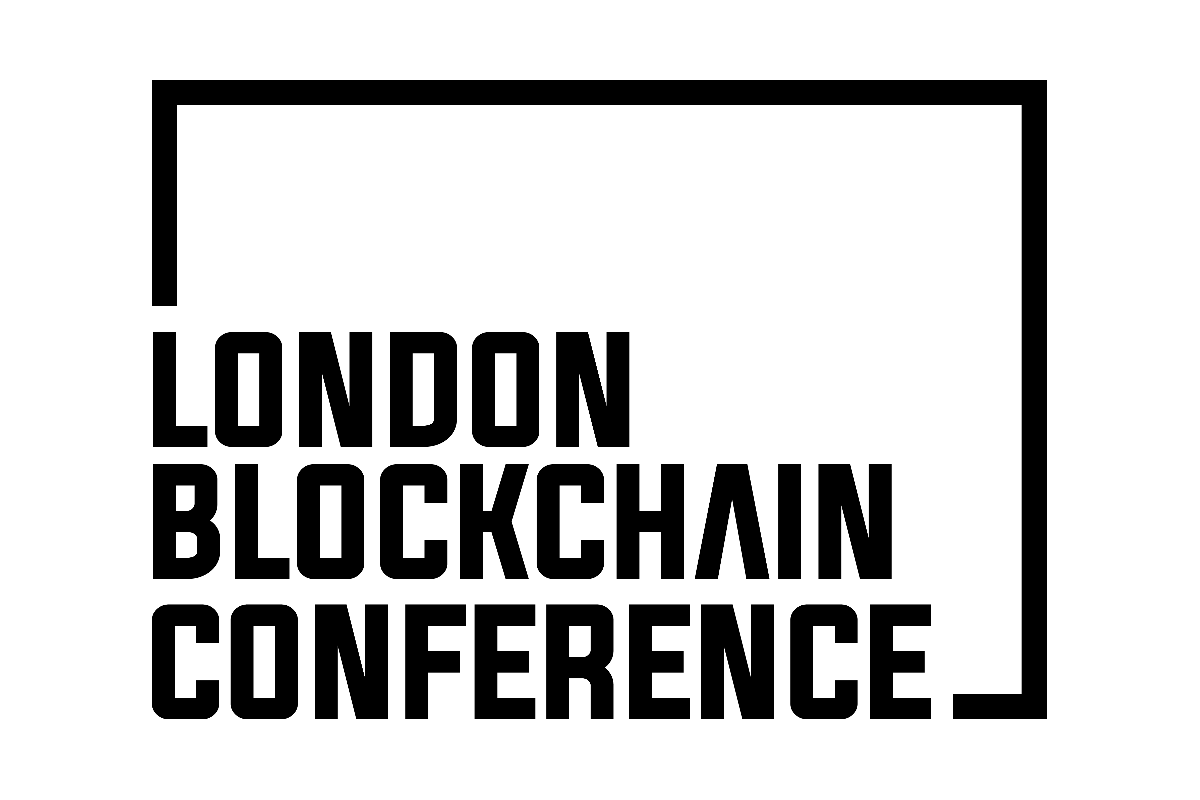 Reading Time:
2
minutes
If you are in iGaming, then you will want to attend the London Blockchain Conference at the Queen Elizabeth II Centre (QEII) in the heart of the capital between 31 May 2023 – 2 June 2023.
The iGaming industry is characterised by its rapid growth and tech-savvy platforms; however, it continues to face issues of fairness and trust.
So how does Blockchain help iGaming? Blockchain technology can vastly improve the iGaming industry. With issues like calculating odds, protecting and paying monetary stakes, slow settlement rates and high fees, data protection and digital security player Protection, and Safer Gambling plaguing the industry, Blockchain could be its saviour.
Integrating blockchain technology in iGaming platforms works to alleviate the issues mentioned above. Simultaneously, by establishing transparency and credibility as core components, such offerings enhance the industry's reputation. The main benefits of using Blockchain include:
Enhanced safety and security – Security is essential across all sectors, and iGaming is no different. Blockchain technology offers the iGaming industry enhanced safety and security.
Transparency and provable fairness – One of the biggest challenges facing every iGaming business is the question of trust. Blockchain resolves this by demonstrating a detailed, immutable account of all played games, staked bets and accounts, accessible via a public ledger.
Speeding up transactions at minimal fees – Players shouldn't have to wait more than a few seconds for a webpage to load or for a transaction to be processed. Blockchain makes this possible.
Privacy and anonymity – Most players want themselves and their accounts to remain anonymous and expect confidentiality. With Blockchain, your transactions are untraceable and use a digital footprint, and keys identify users.
Better odds and return to player – 'The house always win'. Unlike Blockchain, decentralisation and peer-to-peer transactions are two main features; this increases the odds and the total bet amount.
Easier auditing processes for regulators – Platform integrations with Blockchain serve operators and regulators in the iGaming. Blockchain was designed to be self-governing.
Join us at the London Blockchain conference and hear from the leading industry figures, including the Malta Gaming Authority representatives, the HM Treasury board, and the head of the Securities and Exchange Commission of the Philippines regarding their country's Blockchain and Digitization Initiative.
Other key panels of interest include the Future of Blockchain Tokens and Blockchain Venture Capital Investing.
With over 140+ speakers, the three-day conference will be this year's flagship blockchain expo for enterprise and government and will demonstrate this with insightful and engaging panels, presentations and keynotes.
As the world's leading technology-focused blockchain event, it aims to provide an avenue to discover the current emerging trends that help bring governments and enterprises onto the blockchain. Attendees can build relationships with influencers, developers and investors in the blockchain space, including iGaming. Attend the London Blockchain Conference and learn how to harness the potential of blockchain technology.