Thousands of Kids Learn about Autism and Social Responsibility, Thanks To In-Game Ad Campaign from Istanbul Grand Airport and Anzu in Roblox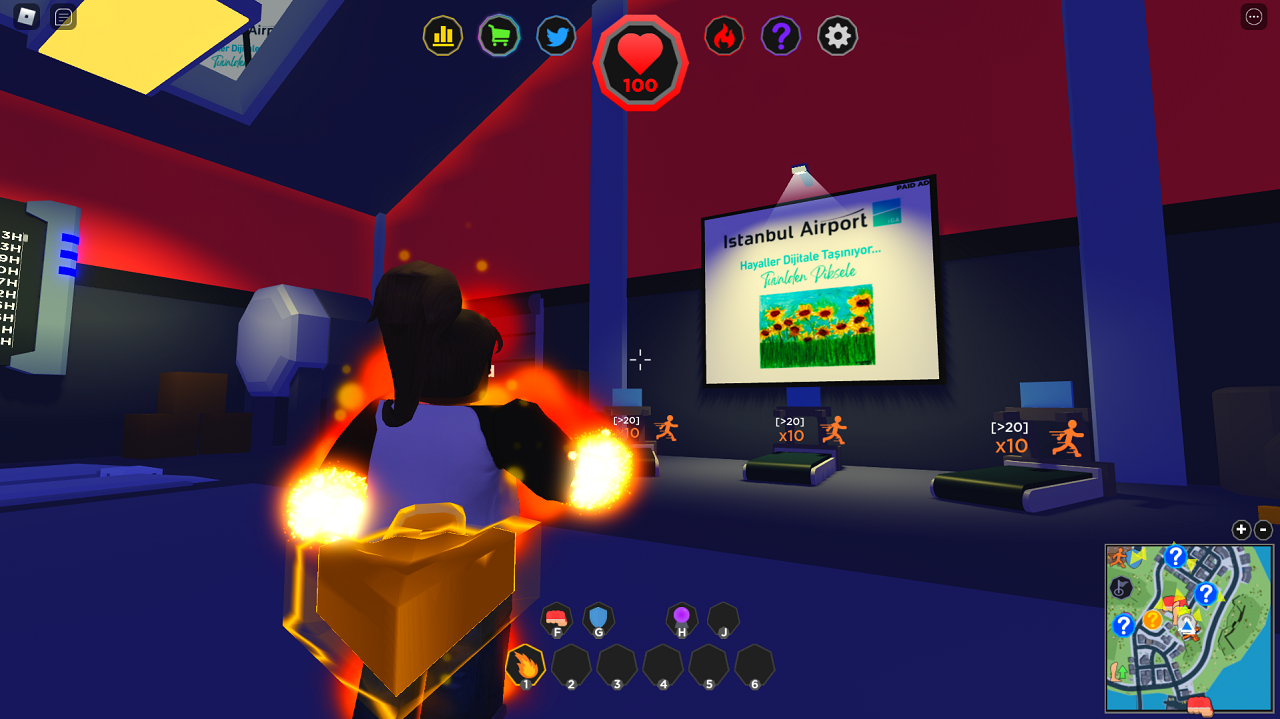 Reading Time:
2
minutes
Istanbul Grand Airport (İGA) and Anzu, the world's most advanced in-game advertising platform, launched an in-game advertising campaign within Roblox to celebrate World Autism Awareness Day in Turkey. The activation was part of a larger campaign to spread awareness about autism and social responsibility among children and teens.
The innovative campaign transcended the digital and real worlds. Beginning with organizing workshops for children with autism and asking them to paint their imagination, the pictures were then used as part of an exhibition at the Istanbul Grand Airport.
To amplify the impact and interest of the artworks, they were animated and uploaded to digital AR platforms. Airport guests could then use AR technology to bring the designs to life during the exhibition. What's more, many of the artworks were turned into NFTs and sold to raise money for the Turkish Autistic Support and Education Foundation (TODEV).
Taking the creativity to the next level and helping the brand reach kids and teens across the country rather than just airport visitors and travelers, İGA worked with Turkish ad network Tooplay and Anzu to bring the artworks into metaverse gaming platform Roblox.
Roblox is a space where millions of players gather to create, share, and play games in immersive worlds. With over 20 million games and more than 202 million monthly active users logging in to play, socialize, create, consume content, and interact with brands, Roblox is one of the biggest gateways for the metaverse and a favored digital platform for kids everywhere, and that's certainly true in Turkey, which is in the top 10 countries for the largest number of Roblox developers and the largest number of players.
Istanbul Grand Airport leveraged Anzu's non-disruptive in-game ads to reach thousands of kids across Turkey by displaying the artworks within many of the platform's most popular titles, featuring them on 3D in-game objects, including roadside billboards and on the side of buildings.
The campaign, which ran from March 29th to April 3rd, 2022, generated almost 1M impressions, allowing Istanbul Grand Airport to reach thousands of young players to help spread autism awareness in a natural and engaging way within a brand-safe environment.
Mertcan Tanaydı, Social & Digital Media Manager at Istanbul Grand Airport, said, "Being able to bring the kids' designs into the Roblox metaverse was an incredible feat. It propelled our campaign to new heights, providing it with national exposure across Turkey and beyond our borders. Roblox was a natural way for us to reach kids with this incredibly important awareness campaign and to help them learn from others their age. We will be looking to in-game advertising in the future as a robust, powerful, and non-disruptive way to reach players where they are – within their favorite games!"
Betül Gül, Senior Account Manager, Anzu, said, "Gaming is a great medium to raise social awareness and education amongst kids. We've seen countless examples of brands leveraging this highly engaging form of entertainment, from building their own Animal Crossing islands to Fortnite takeovers to sponsored streaming.
The difference with Anzu's in-game advertising solution is that it allows brands to quickly and easily enter the gaming world to reach millions of players directly from within their favorite mobile, PC, console, and Roblox titles. It has been amazing to see the success of Istanbul Grand Airport's campaign, and I'm looking forward to working on similar projects as brands worldwide continue to realize the potential that in-game advertising offers."

Top 5 Tips for Choosing the Best European Online Casino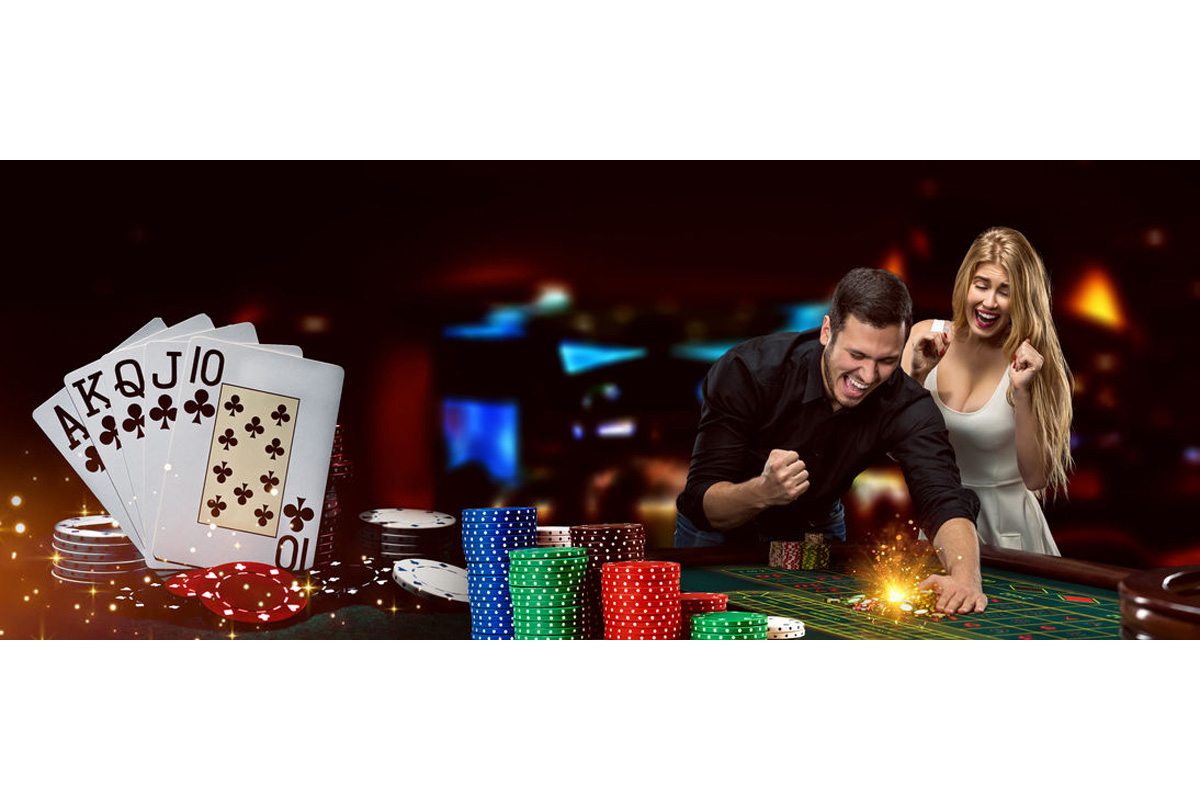 Reading Time:
4
minutes
If you're in Europe and looking to play in online casinos, things couldn't be better for you! With a plethora of world-class gambling sites aimed at EU players, and the convenience that online world offers, playing your favourite casino games online can be a truly rewarding experience.
In the last decade, online casinos have grown in popularity, and currently are all the rage. As per the leading statistics & source information website Statista, the online gambling market in Europe was worth a staggering €30.5 billion in 2020 – accounting for more than 50% share of the worldwide online gaming market.
A quick Google search for 'online casinos' will literally dish out thousands of results at you. But, how can you be sure which gaming sites are actually the best ones?
While personal preferences regarding the type of games and payment methods will often decide which casinos you'll want to play at, there are some crucial aspects which every punter must keep in mind before signing up at a casino site.
The below 5 tips will cover the most-important aspects that decide if a casino is really among the best European online casinos.
1. Licensed & Regulated in Europe
When you're playing casino games for real money, safety and security takes the front seat. Scroll down to the bottom of a casino website and check if it holds a valid gambling licence from an EU governing body.
Two such respected regulatory bodies are the Malta Gaming Authority (MGA) and the Gibraltar Gambling Commission (GGC) that make sure that all EU casinos that hold their licences are fair and legit. A gaming licence granted by these bodies is accepted in most EU countries.
However, since Europe is not governed by a unified gambling law, some nations have also framed their own gambling and betting laws. For example, Sweden casino players must play only in casinos licensed by the Swedish Gambling Authority; the Danish by the Denmark Gambling Authority, and the British players in casinos holding a UK Gambling Commission permit.
Top Euro online casinos, such as Casino Lab, hold an operating licence issued by such reputable authorities. Always play in a casino licensed for your country to avoid any loss of winnings, fraud, and issues related to payments and privacy.
2. Payment Methods Tailored for European Players
All real money online casinos support at least a few popular payment methods such as credit cards, debit cards, and ewallets.
But for an online casino to be among the European top dogs, it has to do much better. If you're in Europe, you'll be pleasantly surprised to find many fast, secure, and easy payment options specific to your region.
So, apart from common casino banking options, like cards, you'll get other great choices, such as Trustly instant banking (popular in Finland, Sweden, Norway, Denmark, and Germany), Klarna online bank transfers (for Finland, Sweden, Denmark, Norway, Germany, Austria, Switzerland,), and ewallets such as PayPal, Jeton, MiFinity, and MiFinity.
Moreover, the best European gambling sites support multiple currencies, and accept deposits and withdrawals in Euros, DKK, SEK, NOK, GBP, HUF, and CHF.
The advantages of playing in your local currency are twofold. Firstly, it helps you easily keep track of your spendings, and manage your casino bankroll better.  And, secondly, you'll get rid of any currency conversion fees that may be levied by your funding source, or the casino.
3. Huge Variety of Online Casino Games
The best Euro online casinos are well-known for providing both top-quality and a huge selection of games.
This is made possible because some of the biggest gaming software developers that power online casinos are from (or headquartered in) European nations such as Sweden, Estonia, and Isle of Man. Moreover, these top game providers (e.g., Microgaming, NetEnt, Evolution, Playtech) cater only to the regulated and legal markets, like Europe.
As a result, when you play at top EU sites, you'll get to enjoy the complete suite of high-quality casino games, including, online slots, progressive slot games, table games such as blackjack, roulette, baccarat, keno, craps, poker, and the best live casino games.
The game count at these top gambling sites easily runs into a couple of thousands, or even more. Do note that not every EU-licensed online casino will have such an impressive range of games from the best gaming studios. Small, or newly launched operators usually have to start off with fewer games and providers due to budget constraints.
4. Quality Customer Support
Playing from the comfort of your home, or from literally anywhere with your mobile these days, is certainly convenient and also a lot of fun.
But what when you need immediate assistance with something? It could be a common question, such as 'How to claim a bonus', or something more pressing, such as a problem with your deposit or withdrawal.
Whatever your query, a top-drawer customer service can make or break your experience at a casino.
Partly due to regulation, most European online casinos deliver an A1 customer service. While most online casinos nowadays offer 24/7 support through live chat, the top ones deliver a premium, quality customer service via phone, email, and live help.
Their support staff are not only knowledgeable and efficient, but can also converse in local languages such as Finnish, Danish, Swedish, Norwegian, Portuguese, and German.
5. Casino Bonuses that are Worth Claiming
Online casinos and bonuses go hand in hand. If you've ever visited an online casino, you must have seen various offers advertised there, such as, free spins, welcome bonus, cash backs, and other offers on the site's 'Promotions' page.
While they all promise something free, or extra to gambling enthusiasts, the details are often in the smaller print – the bonus' terms and conditions.
The best EU casinos give out bonuses that have fair terms and conditions (low playthrough requirement, high cashout limit, etc.). The bonus terms are also clearly presented alongside the offer so that players can make an informed choice.
Final Thoughts
The above points show that a little research beforehand can help you pick a casino site that best fits your requirements. Reputed and licensed Euro online casinos have a valid licence, good reputation, quality games, a variety of payment methods, quick payouts, and prompt customer service.
Last, but not the least, whichever casino you decide to play in, always play responsibly and for recreation only.
India's Ibrahim qualifies for Sim Racing World Cup final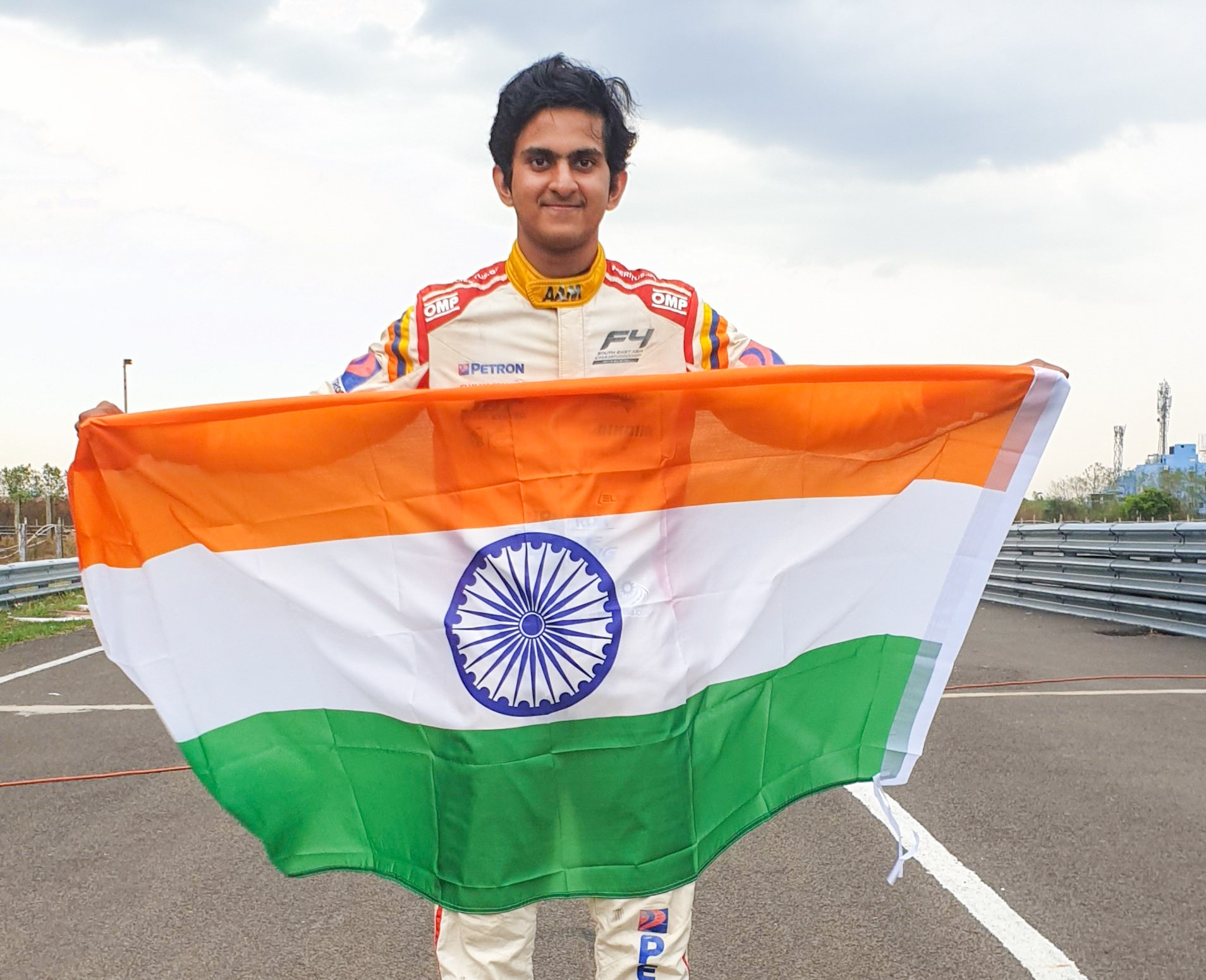 Reading Time:
2
minutes
India's Mohammed Ibrahim secured his place in the final of the first-ever Sim Racing World Cup by finishing second in the Asian Continental Qualifiers.
Ibrahim ended the race impressively with a lap time of 1:33.575 behind Thailand's Thanathip Tanalapanan, who grabbed the top position after completing the race in 1:33.561.
India's other participating driver, Davlish Singh, on the other hand, secured the sixth position with a lap time of 1:34.026 at the Qualifiers which saw the participation of 14 top drivers from across Asia, competing for two available spots in the final. Both Ibrahim and Davlish had won the NESC22 (Simracing), the Indian National Qualifiers which were held in a hybrid mode at ESFI's multiplex partner INOX's Megaplex, Malad, Mumbai.
"Since my childhood, I've been fascinated with racing cars, which developed into a passion for motorsports. It is a surreal feeling to qualify for the grand final of the SRWC. I feel glad to have carried the momentum in the qualifiers after winning the NESC and hope to do so in Monaco as well. It is going to be a challenging experience to compete with the best sim racing drivers from all over the world. I will be working on a few minor things to improve my gameplay and perform at the highest level to make my country proud in the finals. Racing is my goal and vision, wish to excel in both Sim as well as on Real Motorsports, and always look for opportunities and support." said the jubilant Ibrahim, who already has titles of the Isolation E Championship, McLaren Logitech G Challenge, US F4 Kcr Championship and Ultimate E Championship to his name.
Interestingly, Ibrahim's finish was also the fifth fastest, globally. Apart from Tanalapanan, only David Toth of Hungary (1:33.197), Slovenia's Jernej Simonic (1:33.329) and Spain's Pedro Sanchez (1:33.336), who qualified from the European continent, recorded less time than Ibrahim.
The Continental Qualifiers saw drivers from 39 countries, divided into 5 continents. The final will take place in Monaco from October 23 to 24 as Ibrahim among 12 top drivers will fight for the title.
"Ibrahim has made the entire country proud by making sure India is one of the countries that contests in the inaugural Sim Racing World Cup final. Both Ibrahim and Davlish performed brilliantly against the top drivers from the Asia region. This is a huge achievement for the sim racing community and another step towards further growth of Esports in India. Everyone at ESFI wishes him the best of luck to win the championship." said Lokesh Suji, Director of Esports Federation of India and Vice President of the Asian Esports Federation.
One of the country's top sports and Esports specialised communication firms, Artsmith – Concepts & Visions and India's Leading Multiplex chain INOX continue their support for this prestigious tournament as the communication and venue partners of ESFI respectively.
The first-ever Sim Racing World Cup is organised by the International Esports Federation in association with Monaco Esports Federation. The tournament features one of the world's most popular sim racing titles, Assetto Corsa.
How to make money in the game industry by building a personal brand on Instagram
Reading Time:
4
minutes
Online games become an increasingly popular form of leisure for various segments of the population, and the demand for them constantly grows. In the future, experts predict further growth in the gaming industry due to the increase of the Internet audience, the development of payment systems, investments in game development, the appearance of new successful projects, and the growing popularity of social networks. Therefore, the promotion of a personal brand in this area is of high relevance. In this article, we will consider how to create a loyal community of players, and further monetize it.
First steps in promotion                          
The target audience of gaming sites is young people who are concentrated on social networks. So, now Instagram is the best place for promotion, where users with maximum involvement are represented, geographic barriers are erased, and there are a great variety of advertising tools and options for earning: direct contracts with advertisers, cooperation with game developers, affiliate programs, sales of own training materials, etc.
To begin with, you need to choose a narrow niche and decide on the topic of the blog. Some bloggers take rating games as a basis. The more famous the product is on the market, the more brands have already been created and the higher the competition. Therefore, blogging on a well-known game requires finding a unique idea and original presentation. Some bloggers bet on a freer niche, new products that may also become popular in the future.
Blogging is a constant and energy-consuming job. So, choosing your favorite game will help in the matter of content regularity: it is important to play and shoot daily, communicate with the audience, come up with new tactics, etc. and it is easier to do when you are a fan of the certain game.
How to design an Instagram profile?
The profile is the face of the gamer, so it should from the first seconds engage and create a trusting first impression.  Think of a short, memorable nickname, and use a close-up, high-quality, contrasting personal photo as an avatar. It is effective to add triggers to the photo that reflect the game theme.
In the profile description, indicate the key theses that reflect your activity, and confirm your experience and expertise with numbers, facts, or statistics.
An important design element is the level of popularity. At the start, it is effective to buy real Instagram followers and other popularity metrics to raise your brand status, create an effect of demand and keep the attention of a new audience.
How to develop a content strategy?
Before forming a content strategy, it is important to study the interests of your target audience. To do this, it is effective to analyze your competitors, determine the most popular topics, and create an initial content plan.
Since players follow the release of new games, their versions and are often interested in when to expect the next release, you can publish the latest industry news on the blog.
As a rule, most subscribers are newcomers to gaming. They often look for clear guides online to help them understand the intricacies of the game play. So, in the posts, list the main difficulties that beginner players face, explain why a certain problem occurs, and emphasize how players can improve their rating. That way you show that you understand the pains of your target audience.
Often games offer such a wide selection of characters, weapons, etc., that novice players are simply lost. Help them with their choice by doing an independent evaluation: list the pros and cons of the options, and place a comparison table with important characteristics.
A player's desire to compare himself to other players is valuable currency for your business. So, spur excitement with actual research and rankings, dilute the text with info graphics and tables, emphasize the elite status of the best players, and tell how to quickly pump up the character.
Help users decide which game deserves their attention. Conduct a comparative analysis in different genres. List projects similar to their favorite classics, get readers interested in short videos and include both new and old games in the list.
Content that meets the needs of the target audience will provoke a lot of user reactions and trigger the process of organic scaling. To accelerate the results, it is effective to buy Instagram followers, likes, comments, etc. This will create a powerful trigger of social proof, increase trust for new users and reach.
How to attract a new audience?
Research shows that players respond best to Instagram Stories ads that include minimal text and dynamic video.
To attract and hold the attention of a person, it is important to convey the essence of your message in a few seconds. It does not matter if you're presenting a trailer for a new game or want to talk about the availability of a demo or downloadable content. According to the results of the study, the best conversions were shown by ads that convey one or two key messages in three seconds.
Don't complicate your ads. The less text in the ad, the stronger the emphasis on visual content. Although players watch ads longer, their attention gradually wanes, so longer ads (longer than 13 seconds) are not as effective as ads shorter than 10 seconds.
But simplifying doesn't mean limiting creativity. The Stories format is combined with camera effects, augmented reality, and interactive technologies, so people expect ads on this platform to be more modern and immersive. This helps to stand out from the competition, engage the audience and demonstrate the strengths of the product.
Although in Stories more people watch videos with sound, it is important to consider all options and make sure that the meaning of advertising is clear even without sound.
To sum up, a gaming blog on Instagram is a project for the long term, which requires regularity in actions and a comprehensive approach. With the right approach, you will form a valuable asset, which will pay off with huge financial opportunities at a distance.