Game inspiration at your fingertips: Ludo.ai goes mobile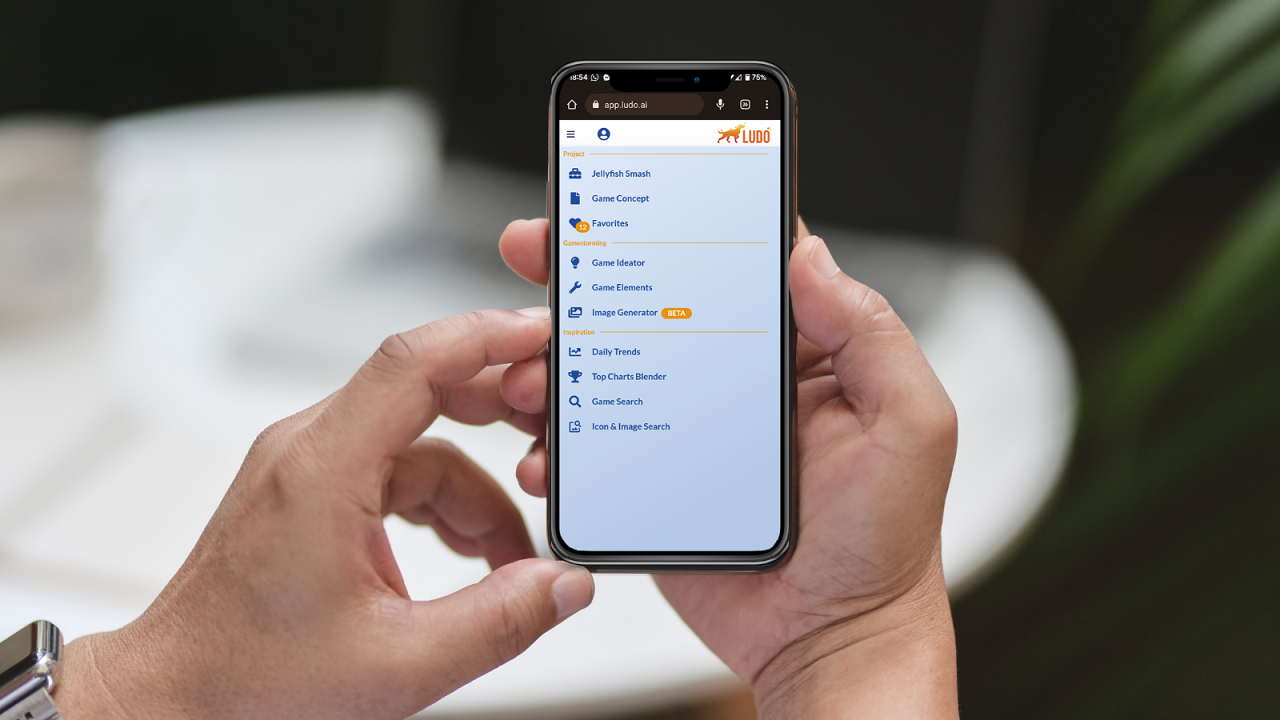 Reading Time:
2
minutes
Ludo, the only AI-powered creativity platform for game developers, is now mobile-friendly, making its revolutionary platform more accessible to developers than ever before. Widely adopted for its innovative game ideation and research features, Ludo can now be used by creators 'on the go'. Ludo gives developers everything needed to research and ideate their next game on their chosen mobile device, including its popular, must-have tools: Game Ideator, Image Generator, Top Charts, Daily Trends, as well as its new Top Charts Blender tool.
A must-have platform for developers to have in their kit, Ludo is both useful and intuitive. The ideation stage is crucial for game developers, with pressure to come up with the next hit game. Ludo enables developers to regularly use its trend feature to identify popular themes and topics that resonate throughout their target audiences. Since the website became available on mobile, developers have been able to access these features from anywhere to get a headstart on their ideation process. The platform includes an incredible amount of data and a wide array of tools to use whilst on the move, which means a developer's idea for a game never needs to pass them by.
Ludo is constantly evolving, with new state-of-the-art features being added regularly. Its unique tools also include the Game Ideator, which allows users to base their searches on their favourite games and build inspiration for their next project. The Game Elements feature can reduce game design time by 50% by generating an array of game elements in minutes, such as NPCs (non-player character) and gaming items. Ludo also contains research tools such as Daily Trends and Top Charts, which provide data on the latest trending games and gaming topics from a multitude of storefronts. A brand new feature, the Top Charts Blender, lets users combine aspects of their favourite ideas with the Game Ideator to make entirely new game concepts. This is an incredibly exciting addition that will help developers to produce games that are fresh and distinctive, but also connect with gamers by drawing inspiration from previously successful titles.
Tom Pigott, CEO of Jet Play, the founder and CEO of Ludo, said: "The gaming industry is incredibly fast-moving, and time is very much of the essence for studios during the game ideation process. It is crucial for developers and studios to have quick and easy access to data, insights and creativity tools, to speed up this process while also giving the most recent insights. Ludo is the only platform that offers a range of inspiration and research tools for game developers.
"Since launching our new mobile-friendly website, we have seen an uptick of 80% in new signups from mobile devices. We continue to believe in the ability state-of-the-art AI has in empowering and supporting game developers. In launching this new mobile version of the platform, Ludo continues to save developers time and make the game creation process more efficient than ever before."
Authentic Artists Accepted into The Sandbox's Game Maker Fund to Build Generative AI Music-driven WarpSound Experience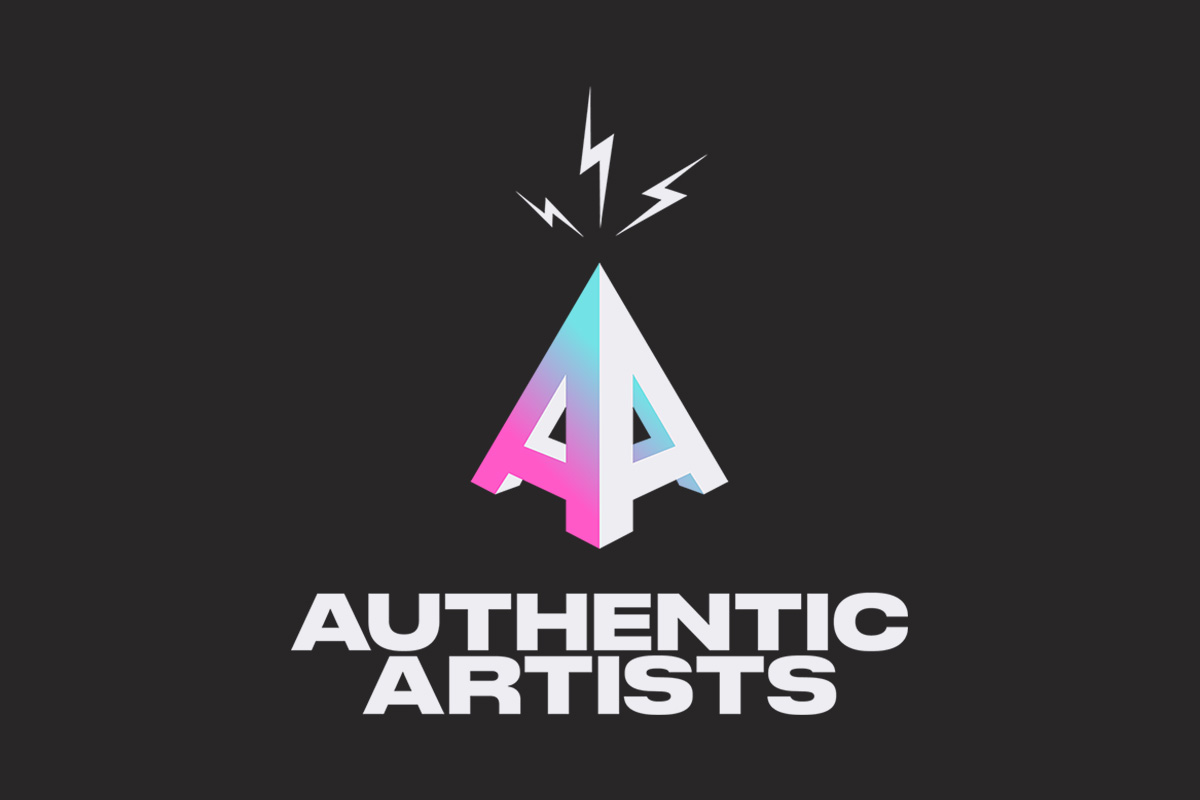 Reading Time:
< 1
minute
Authentic Artists has been selected as a recipient of The Sandbox's Game Maker Fund, an exciting development as they continue to create the sound of the metaverse under their WarpSound brand. The funding will be used to build a new music experience powered by Authentic's industry-leading generative AI music platform.
Expansion to The Sandbox opens up a new world of music play and creativity opportunities for WarpSound's interactive music experiences. It will also become the home venue for WarpSound's virtual artists Nayomi, Gnar Heart, DJ Dragoon and GLiTCH who have performed on Twitch, Decentraland, Crypovoxels, Stageverse, as well as IRL events at Tribeca Film Festival and NFT.NYC.
"The Sandbox Game Makers Fund's goal is to support Creators to work in a creative platform that inspires them, and allow them to truly own their creations while fueling innovative experiences in the open Metaverse. Music is integral to gaming, and WarpSound's generative AI music capabilities will level up what's possible for music in The Sandbox," Sébastien Borget, COO & Co-Founder of The Sandbox, said.
"This is a meaningful win for us, with less than 100 brands and builders receiving this grant. The Game Maker Fund team believes in our vision of awakening a deeper connection with music. Together, we're setting the foundation for a future filled with new musical adventures made possible by generative AI tools," Chris McGarry, CEO of Authentic Artists, said.
Past recipients of the Game Maker Fund include Snoop Dogg, deadmau5, Atari, Steve Aoki and more.
"The Sandbox is one of the most significant and innovative players in the open metaverse web3 space. This is incredible strategic validation for our team," McGarry added.
Festive Frolics Arrive in Gordon Ramsay's Chef Blast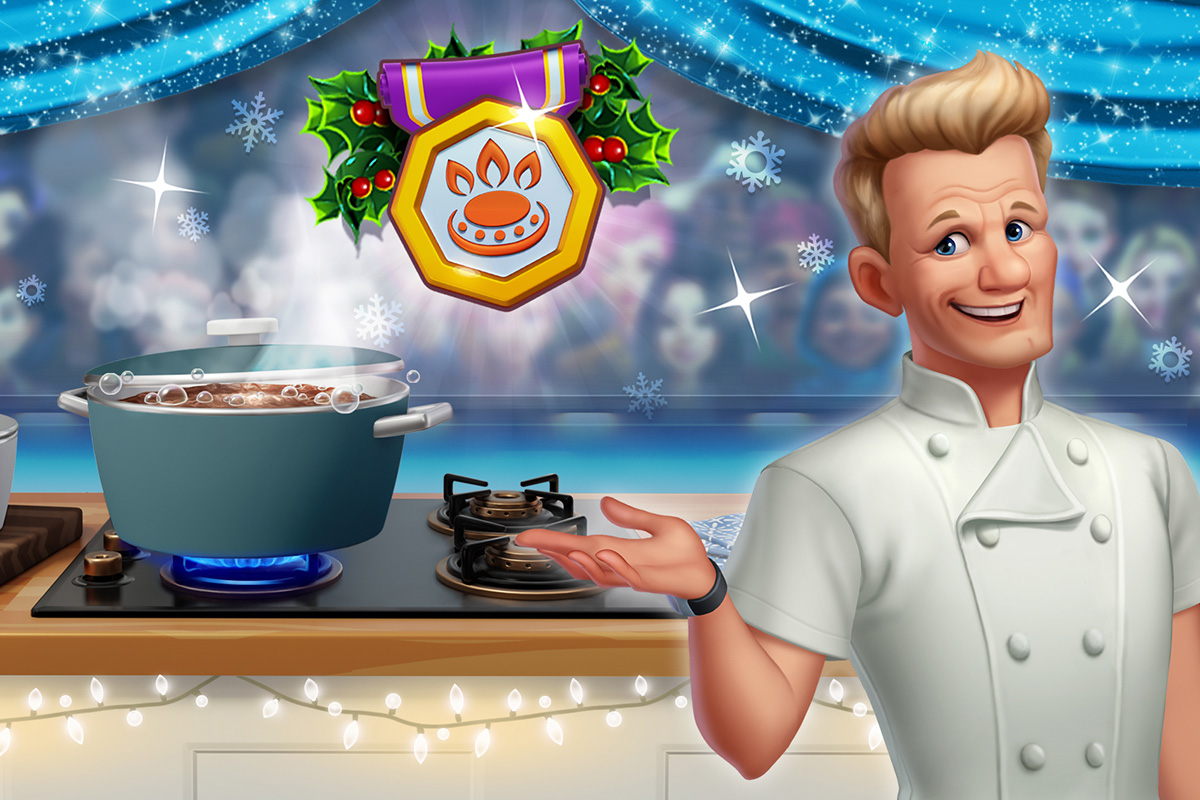 Reading Time:
2
minutes
Outplay Entertainment, the largest independent mobile game developer in the UK, has unveiled a month of festive fun for its culinary mobile puzzle game, Gordon Ramsay's Chef Blast, including new recipes, kitchen decorations and themed events.
Gordon Ramsay's Chef Blast's festive frolics are available now until December 29, giving players access to several festive events. Baking Bingo and Market Day events return with a festive makeover, offering fun and alternative ways to earn coins and win exclusive in-game prizes and seasonal decorations, including a snow globe, Christmas tree, stockings and a festive wreath. Team Trophy Tournament also returns with a seasonal update, giving players the opportunity to work in teams to collect trophies and win some festive treats.
Players can also blast their way through levels for the chance to get their hands on two festive recipes to inspire their own Christmas menu. A Festive Bombe recipe will be available for players with a sweet tooth from December 8, with the addition of an exclusive recipe for Kabocha Squash Mac 'n' Cheese, available from December 22.
"The festive update to Gordon Ramsay's Chef Blast is full of seasonal delights and our newest event transports players to beautiful cities around the world – the city of love, Paris, being the first. We wish all our players a fun and relaxing holiday season and hope they enjoy all the seasonal events and content in Chef Blast throughout December, including an exclusive new winter recipe," Richard Hare, President & Co-founder of Outplay Entertainment, said.
If all that festive fun wasn't enough, a brand-new Side Map event is live in game now. Running until December 7, the Side Map event gives players the opportunity to escape to Paris and earn exclusive local recipes to impress friends and family with. A brand-new giveaway is also due to be announced soon, allowing players to enter for the chance to travel to an exclusive upcoming Side Map location.
Flexion signs third game agreement with tap4fun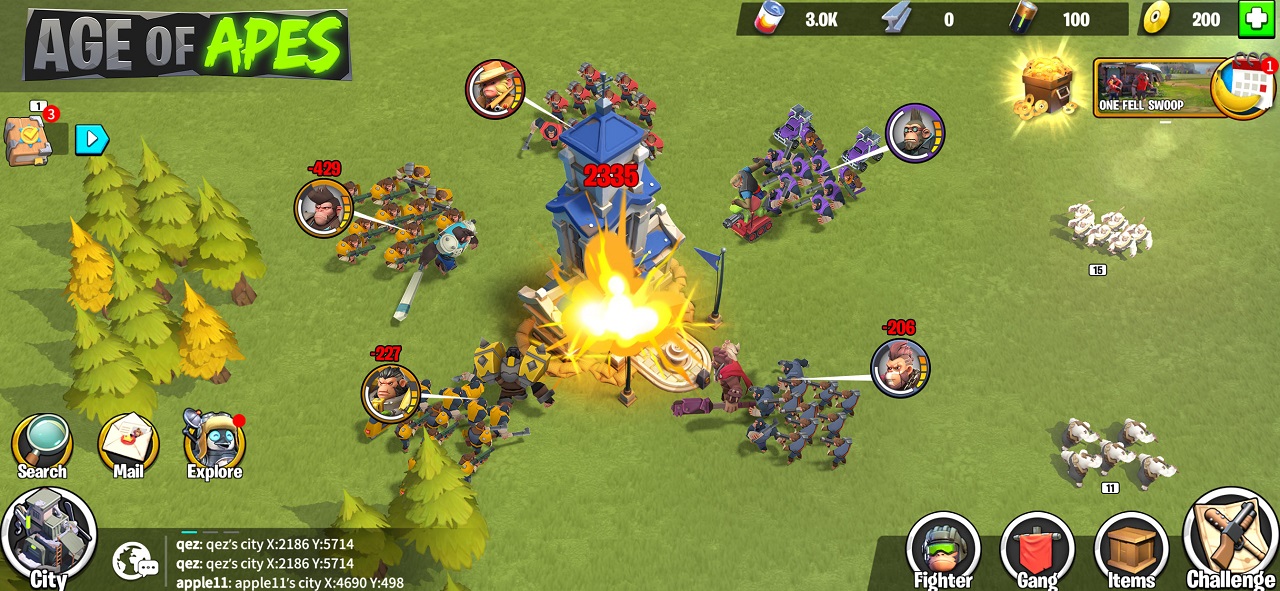 Reading Time:
< 1
minute
tap4fun chooses Flexion to boost revenue for Age of Apes
Flexion Mobile, the games marketing company has signed an agreement with tap4fun to publish Age of Apes on the alternative app stores. Flexion will distribute the hit game on the Amazon App Store and Samsung Galaxy App Store in Q1 2023. Flexion will also launch the game on the ONE Store once tap4fun launches the title in South Korea.
Age of Apes already generates around US$1 million in monthly revenues on
Google Play according to the developer's data. Flexion's distribution services will add revenue and audiences to the game with little work and upfront costs being required of tap4fun. Flexion is currently averaging around 10% extra revenue for Android games it distributes.
tap4fun is also extending its partnership with Flexion to keep Kingdom Guard and Kiss of War on the alternative app stores (Amazon App Store, Samsung Galaxy App Store, ONE Store and Xiamoi's GetApps Store) until February 2024.
"Alternative app store distribution is our core business so we understand them in depth. Our team has expertise, experience and technology no-one else can offer. We can't wait to bring a new audience of paying players to Age of Apes," says Jens Lauritzson CEO of Flexion.
Age of Apes is a multiplayer strategy game where monkeys are at war to launch rockets into space in search of bananas. Players must become part of the strongest clan, create their own gang, go to war with other apes, and be the first monkey to explore the galaxy.