Understanding the Impact of Invalid Traffic: How Online Betting Companies Can Protect Their Ads and Drive ROI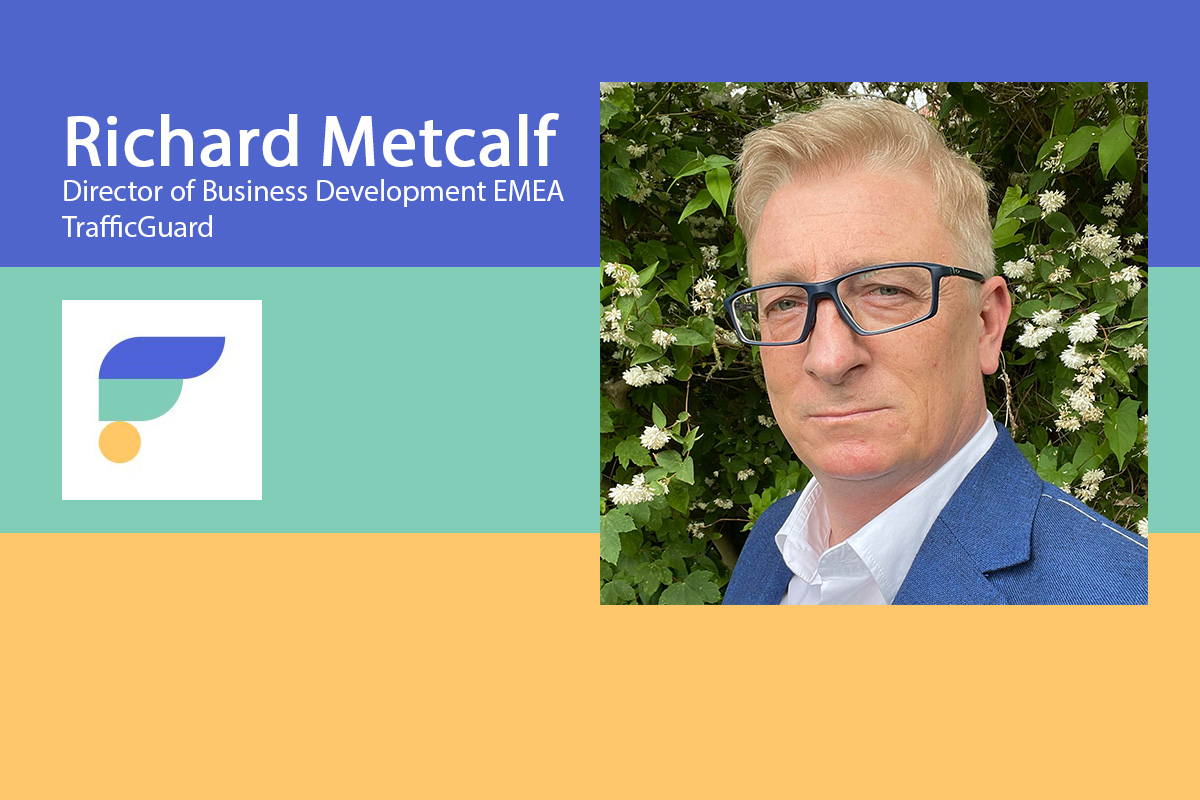 Reading Time:
3
minutes
We are honored to publish this byline by Richard Metcalf, Director of Business Development EMEA, TrafficGuard. Make sure to let us know your comments below the article.
The global pandemic has undoubtedly caused a massive increase in the number of active users that gamble regularly. A global statistic from Casino.org suggests that almost 26% of the world's population gamble, and the global gambling market is expected to grow from $76.79 billion to an impressive $127.45 billion by 2025, according to Research and Markets.
Betting companies are having to distinguish themselves in such a highly competitive and evolving market by investing in digital campaigns and using premium ad networks. However, many of these channels may not be properly equipped to deal with invalid traffic and ad fraud, and as a result, could be losing large amounts of money every day to fraudsters.
The level of financial and competitor growth within the industry has created a strong attraction from fraudsters, and gambling companies can fall prey with little to no knowledge this is even occurring. And, with the betting industry only saturating further, companies cannot afford to suffer from low ROI and poor campaign performance.
Understanding the Risk of Ad Fraud
The risks associated with virtual gambling are unfortunately heightened with such lucrative rewards on offer and many betting companies deploy protection to help minimise the risk of fraudulent transactions or unethical behaviour. However, there is a real lack of awareness around ad fraud within gambling, and many companies don't realise the level of impact it's having on them.
Ad fraud is any traffic that is maliciously created and used to target companies' advertising budgets, and is a subset of invalid traffic, meaning any advertising engagement that is outside of the target of an advertising campaign.
Here are just some of the ways ad fraud is threatening your ad campaign:
Bots – Bots are programmed to emulate human behaviour and vary in levels of sophistication and can do anything from clicking and viewing ads to watching videos. Promo abuse bots that click on paid search ads and then run scripts to claim free bets or free spins are highly prevalent in online gaming. As these bots 'convert', delivering misleading marketing metrics, it means you are likely optimising campaigns using the wrong data and towards winning more bot traffic.
Browser-Related Fraud – For example, location fraud, which involves manipulating users' location information to match the advertiser's targeting criterion, and domain spoofing, when bad actors monetise the traffic from low-quality sites by manipulating the domains and making it appear to come from high-quality sources.
Misattribution Fraud – A large volume of clicks on both affiliate and mobile campaigns are faked from a mobile device, even though the user never clicked the ad. If a user with a similar fingerprint then visits the target website and installs the app, the spammer receives credit for the conversion/install and is paid commission.
In reality, the result of ad fraud is inaccurate advertising results and wasted budget. One globally-renowned online betting company that was running a Google Ads campaign found that 23% of its clicks were invalidated, which equated to 28% of its advertising spend.
Without any prior visibility or protection, 71% of the gambling company's wasted spend was attributed to just one of its campaigns. If the company had the visibility and awareness it truly needed to be able to address the problem, there was an opportunity to save $115,000, a mixture of media spend and potential losses in bonus deposits.
All gambling companies that run Google Ads campaigns are equally as vulnerable as this online betting company, which makes it crucial for marketers operating within this industry to proactively put themselves ahead of fraudsters with increased visibility, accurate analytics, and real-time protection.
Protecting and Saving Your Budget
With confidence in your data and analytics, the saving potential for gambling companies is around 10%, 7% higher than that of other verticals. The solution to invalid traffic starts with knowing exactly how it is impacting your business, and how you can combat it. With trustworthy data that analyses every bit of traffic quality, you can easily make a business case to combat bots, browser fraud and misattribution.
With visibility into the scale of the problem, betting companies can then properly evaluate the right solutions and the partner needed to help solve it. Once you've identified a partner with the right skills, technology and expertise for you, they can make an immediate impact.
Elimination with Prevention
Ad fraud currently dominates many betting companies globally, but a change of hands is within reach. Luckily, stopping invalid traffic doesn't have to be complex or costly. In fact, the money you save will almost always outweigh your investment into stopping it, ensuring you can focus solely on making new savings.
By combining proactivity with visibility, betting companies can make enormous savings and address invalid traffic with confidence and ease. With many betting companies globally only looking to scale their digital marketing further, now is the time to understand your advertising losses and prevent them to achieve maximum growth and success.
Gaming Americas Weekly Roundup – November 28-December 4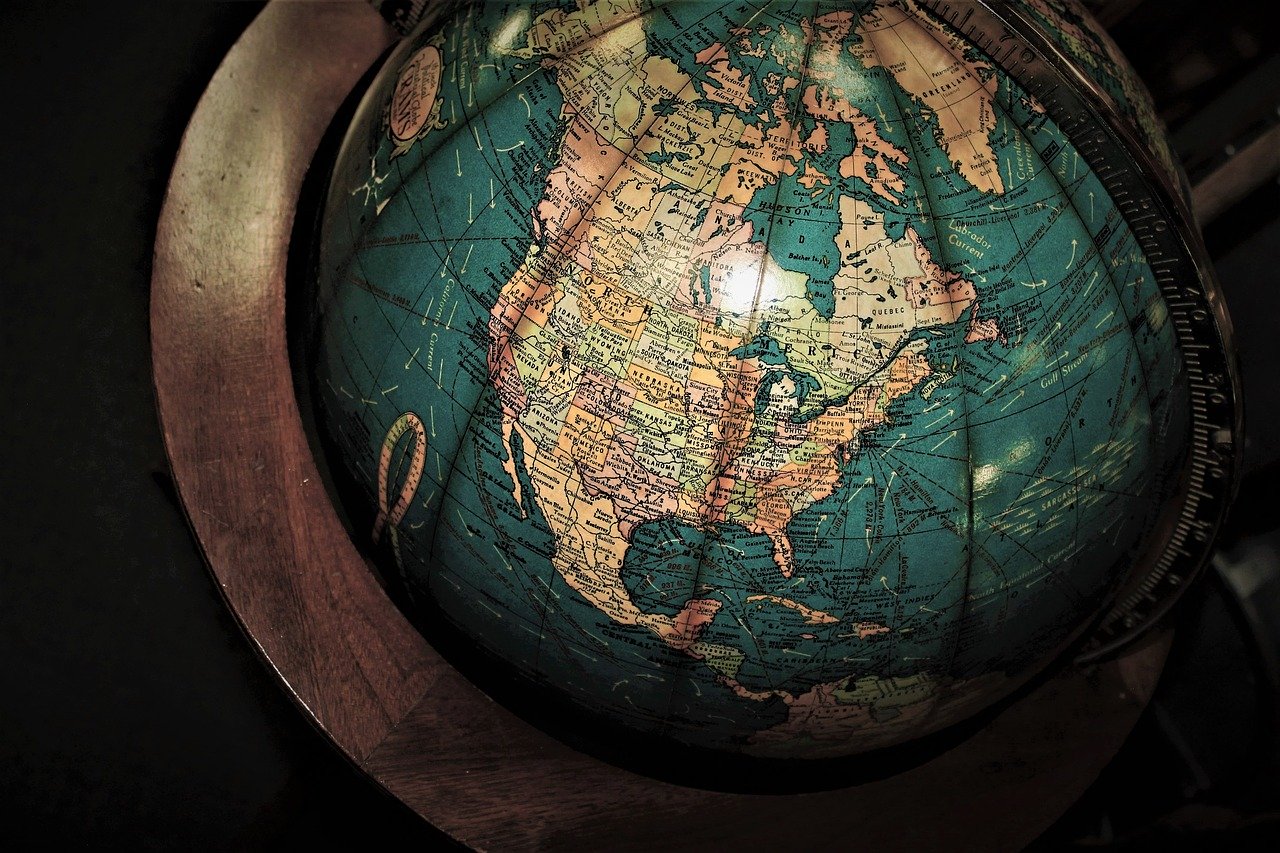 Reading Time:
2
minutes
Welcome to our weekly roundup of American gambling news again! Here, we are going through the weekly highlights of the American gambling industry which include the latest news and new partnerships. Read on and get updated.
Latest News
Novibet has entered the Mexican market. This is Novibet's first move outside of Europe, and it is a key step in its strategic expansion plan as it seeks to enter new markets including Latin America and North America.
Greco has registered as a vendor in New Jersey, where it plans to start its US operations in enhancing risk management for online casinos and iGaming operators. Resorts Digital Gaming has already announced it has an agreement in place with Greco, which the New-Jersey-based arm of Resorts Casino and hotel hopes will "herald a wider shift in the local industry, worth $3.12 billion to the state economy".
The ACMA has requested that Australian internet service providers (ISPs) block more illegal offshore gambling websites, after investigations found 9 services to be operating in breach of the Interactive Gambling Act 2001. The latest sites blocked include Winning Days, 21Bit Casino, Oshi Casino, Lucky Elf Casino, NeoSpin, Lets Lucky, Boho Casino, Ripper Casino and BC.Game.
Scientific Games has announced that it will provide the company's latest WAVE point-of-sale technology across Atlantic Lottery's retailer network of 3000 locations in the Canadian provinces of New Brunswick, Prince Edward Island, Nova Scotia and Newfoundland and Labrador.
PointsBet Holdings, the leader in live betting, announced the company has officially unveiled its market-leading mobile app and digital sports betting product in the state of Maryland.
The Mohawk Council of Kahnawà:ke has launched a constitutional challenge against iGaming Ontario and the Attorney General of Ontario over the provincial government's unilateral changes to the way gaming is managed. It says the changes are illegal and unconstitutional and is contesting Ontario's re-interpretation of Section 207 (1) of the Criminal Code, which permits provinces to regulate single-event sports betting.
Underdog Fantasy has been named "Fantasy Sports Site of the Year" by the 2022 edition of the American Gambling Awards. The American Gambling Awards are produced by Gambling.com Group Limited, a leading provider of player acquisition services for the regulated global online gambling industry.
Partnerships
Pragmatic Play has established an agreement with Peruvian operator Tinbet for three of its leading verticals. Tinbet's customers will benefit from Pragmatic Play's leading Slots, Live Casino and Virtual Sports content, featuring a vast collection of exclusive products that are proven to boost player engagement.
Sports.com has entered into an exclusive multi-year Partnership with Berlin-based Data Sports Group. The Partnership will allow Sports.com to provide world-class sports content to digital publishers. The Partnership will be the first solution marketed under the Sports.com brand.
Gift & Go has finalised a long-term extension to its partnership with a subsidiary of Light & Wonder to continue its growth and expand its revolutionary gifting technology software across U.S. markets. The three-year agreement will further enhance Light & Wonder's position as a global leader in land-based casino ecosystems and cross-platform game experiences.
Fandifi Technology Corp has announced that the company is teaming up with Esports Awards to present day #1 of LVL Up Las Vegas. LVL Up Las Vegas is taking place December 11-13 coinciding with the 2022 Esports Awards.
How Online Casino is Changing the Gambling Landscape in Europe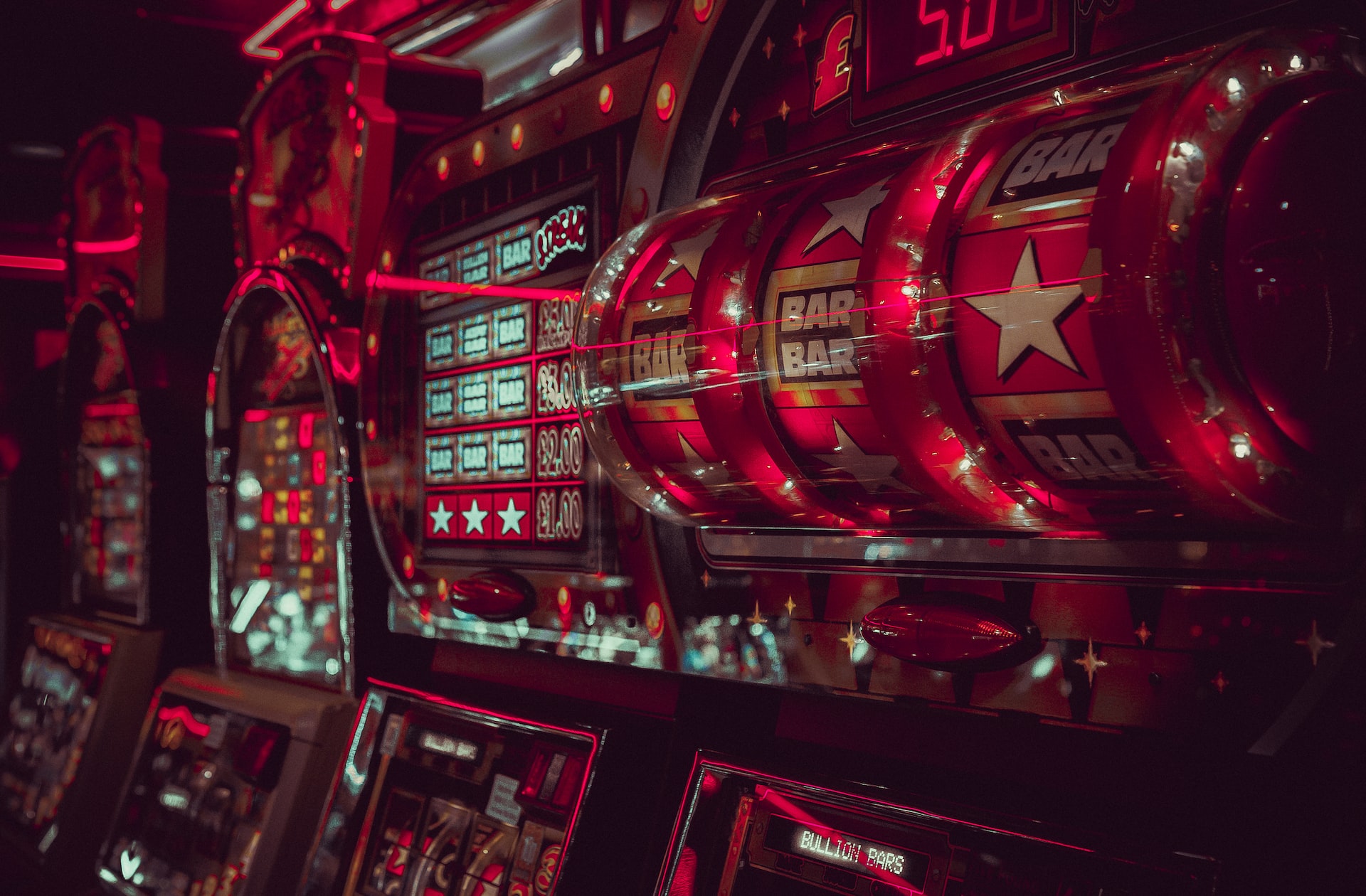 Reading Time:
3
minutes
It is no mystery that the advancement of the internet has facilitated the rise of several industries, with the online gambling industry serving as one of the finest examples. This is unsurprising to the majority, as we live in an age where digital technology is constantly evolving. Due to the proliferation of online casinos, the gaming environment in Europe is undergoing a rapid transformation. Today, more individuals prefer to bet online rather than in traditional casinos.
This tendency is most prominent in Europe, where many nations now regulate and legalize internet gambling. Moreover, with the onset of modern technologies such as blockchain, which has allowed Bitcoin bookies and gamblers to access casinos with altcoins, making it safer and faster, it is fascinating to witness how the market is shaping up.
What trends are emerging in the online casino industry in Europe?
Some of the latest trends in the online casino industry in Europe include the rise of mobile gaming, the popularity of live dealer games, and the growth of social casinos. Mobile gaming is becoming increasingly popular as more and more people own smartphones and tablets. Live dealer games are also growing in popularity as they offer a more realistic and immersive experience. Social casinos are also becoming more popular as they allow players to interact with each other and compete for prizes.
There are numerous reasons why internet gambling in Europe is growing in popularity. It is significantly more handy than traveling to a physical casino. Using a mobile casino app, you may bet from the comfort of your own home or even on the go.
Another reason internet gambling is so prevalent is that there are now many more possibilities than in the past. In the past, most gamblers were restricted to land-based casinos with a limited number of games. Today, however, there are countless online casinos to pick from, each with its own distinct game selection. Therefore, regardless of your gambling preferences, you can find an online casino that suits you.
The improving safety and security of internet gambling in Europe is a further element contributing to its growing popularity. In the past, there were concerns over the security of internet gambling. But technological advancements and increasing government regulation have mostly remedied these worries. Nowadays, online gambling is safer than land-based casinos.
All factors considered, it is not surprising that online gambling is gaining popularity in Europe. Due to its convenience, variety, and security, an increasing number of consumers prefer online gambling to traditional brick-and-mortar casinos.
The impact of technology on online gambling in Europe
The impact of technology on online gambling in Europe is significant. Online gambling is a rapidly growing industry, and technology has played a significant role in its growth. The availability of online gambling services has made it easier for people to gamble, and mobile devices have made it even more convenient.
Technology has also allowed the development of new gambling games and platforms, making online gambling even more popular. Furthermore, it has also enhanced security through blockchain, and with the combination of AI, not only is online casino more interesting but even more reliable and safe.
The future of online casino in Europe
The future of online casinos in Europe is looking very bright. With the recent legalization of online gambling in many European countries, more and more people are turning to the internet to play their favorite casino games. This trend is only expected to grow in the coming years as more and more people discover the convenience and fun of playing online.
A prominent reason why online gambling is growing in popularity is that it is becoming increasingly safe and secure. With the latest advances in technology, online casinos can now offer their players a very high level of security, ensuring that their personal and financial information is always safe.
So what does the future hold for online gambling in Europe? It looks like it will continue to grow rapidly, with more and more people discovering its many benefits.
Gaming Corps Announces Approval for Netherlands Launch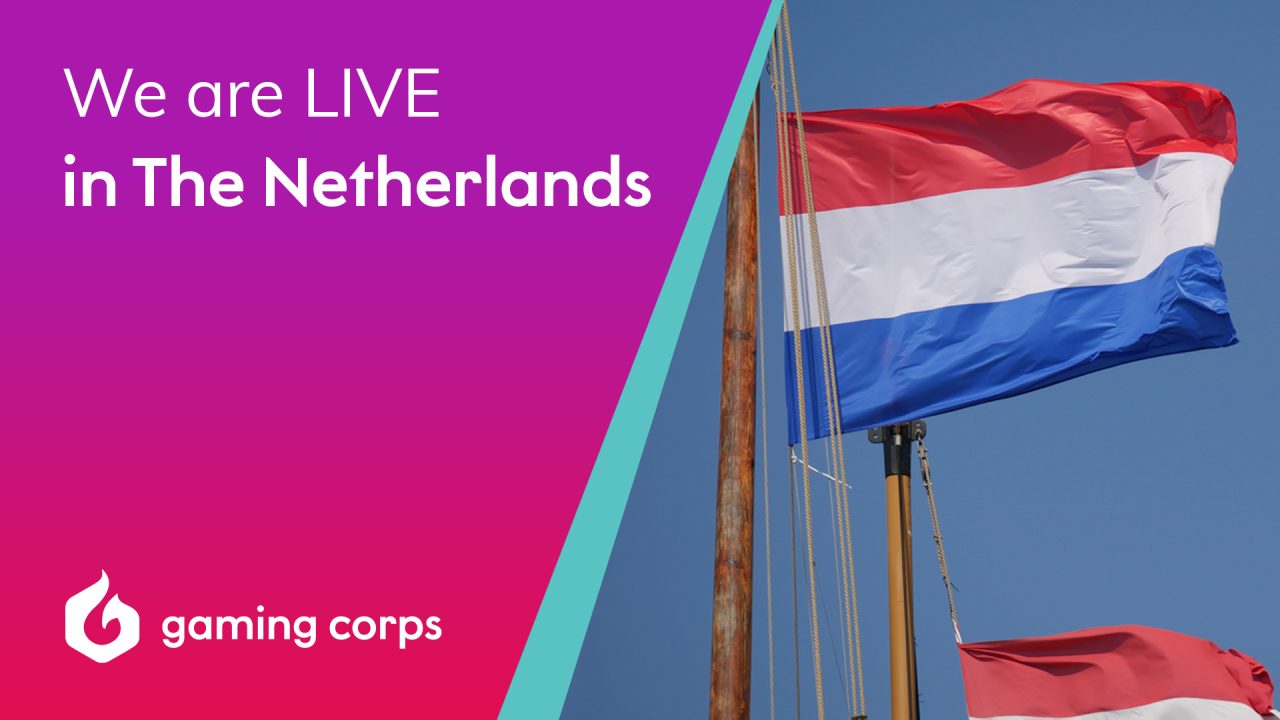 Reading Time:
< 1
minute
Up-and-coming Swedish developer, Gaming Corps, has expanded its reach within regulated markets by meeting approval requirements to launch its diverse portfolio of Plinko, Mine, Crash, Table and Slot content within the Dutch market. Gaming Corps has already announced that its growth strategy will include a number of new markets over the next year and is thrilled to begin with certification for its proprietary content to Dutch players.
With a commitment to integrity and player protection, Gaming Corps' will soon be live with several operators in this new market with titles that include: Penalty Champion, Tikiz N Juice, Stormy Witch, Coin Miner, Jet Lucky 2, Skyliner and Cat Ching.
Juha Kauppinen, CEO at Gaming Corps, said "New markets expand the reach of our popular titles and add a new audiences. We see these strategic entries as important to the future of the company while we strive to make the most of our existing titles and those in development. We're pleased that our content has already received a warm reception amongst the new set of operators we're now able to open communications with and look forward to announcing those deals soon."
Gaming Corps is an established gaming company with a background in video games that is now experiencing growth in the iGaming sector. Having recently attracted some of the industry's leading talent, its strategy is to grow within regulated markets.