GameSir introduces the X2 Pro Xbox licensed mobile gaming controller, Designed for Xbox cloud gaming on Android smartphones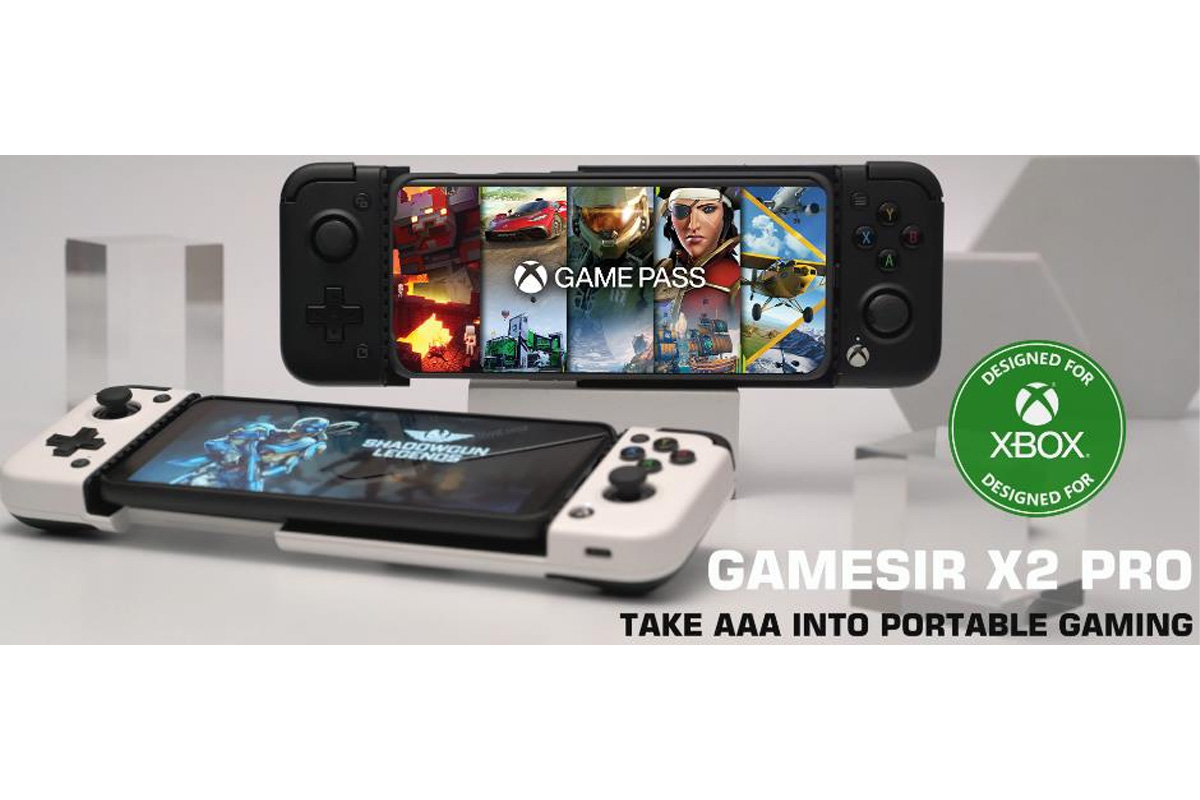 Reading Time:
3
minutes
GameSir, a leading provider of innovative, high quality gaming peripherals is pleased to announce the launch of the new X2 Pro model of the incredibly popular GameSir X2 mobile gaming controller which is fully compatible with Android 8.0 or above smartphones. Officially licensed by Xbox for Android phones, the X2 Pro mobile gaming controller allows users to enjoy 100+ Xbox games from their cloud service whilst on the go. The GameSir X2 Pro is available on the GameSir website for $79.99/£79.99/€89.99  with 1 month of Xbox Game Pass Ultimate for new members. Amazon and Amazon UK is expected to stock on Sept 1.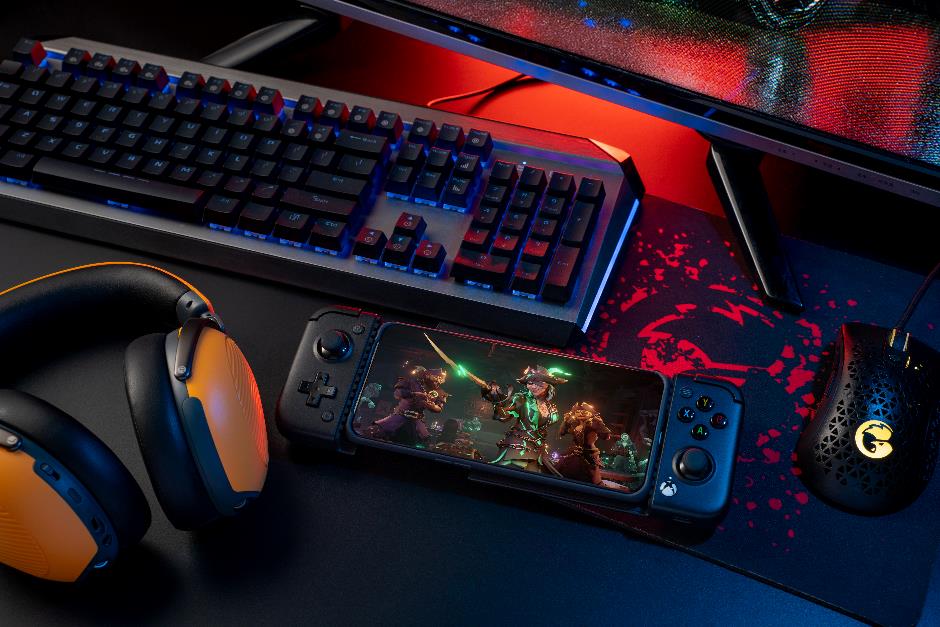 The X2 Pro is a clamp-style mobile controller with ergonomic button design and textured grips—secure and comfortable to hold. The LB/RB buttons are Kailh micro switches for faster actuation, with 0.6 mm actuation distance and the LT/RT Hall Effect analog triggers for better precision, accurate to 0.1 mm. The simple design will expand to securely hold Android phones measuring from 110-179 mm in length.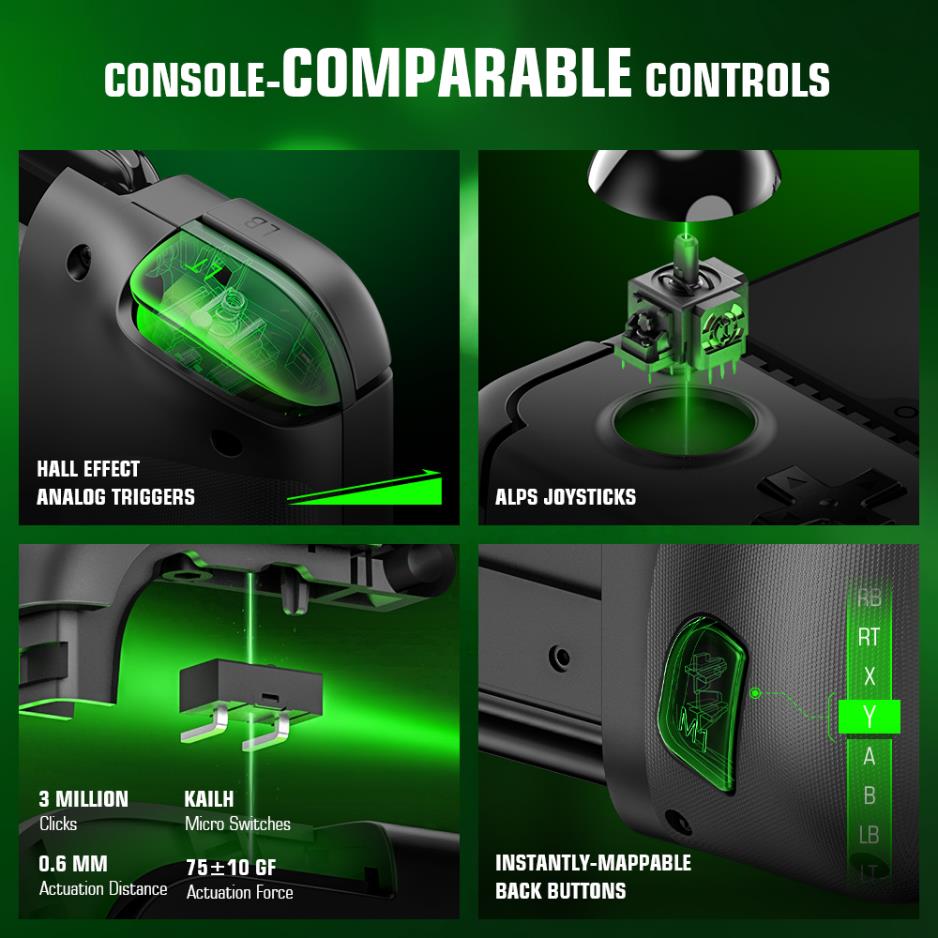 The X2 Pro supports nearly all popular streaming services such as Xbox Cloud Gaming (Beta) with Xbox Game Pass Ultimate, Xbox Remote Play, Stadia, NVIDIA GeForce Now and Amazon Luna, meaning it is now possible for gamers to enjoy PC & Console games anytime and anywhere. Built for a direct Type-C connection to the phone, X2 Pro allows you to simply plug the phone in and jump right in to any controller-supported games from Diablo Immortal to Fortnite, with almost no input latency. It is now also possible to charge the smartphone whilst using the controller thanks to the pass-through charging for an unstoppable gaming experience.
Designed for console-level gaming experience, X2 Pro also comes with 2 additional, mappable buttons on the back so you can map your in-game valuable actions on the fly, even in the middle of the game. Program and use instantly, no need for software.
There are some ways to customize GameSir X2 Pro as well. Thanks to the magnetic and detachable ABXY buttons, gamers can easily swap the ABXY layout between the standard Xbox-style and Switch one for their own playstyle, with just a simple pull. (Need to also select relevant layout in GameSir App.) The included 2 sets of joystick caps—concave & convex—also provides total customization & comfort in different games.
Lastly, X2 Pro comes with the updated and refreshed GameSir App. This not only allows gamers to discover the latest and popular games from multiple platforms as Xbox Game Pass, Google Play, Stadia and Nvidia GeForce Now on smartphones, but also to adjust controller settings on the fly.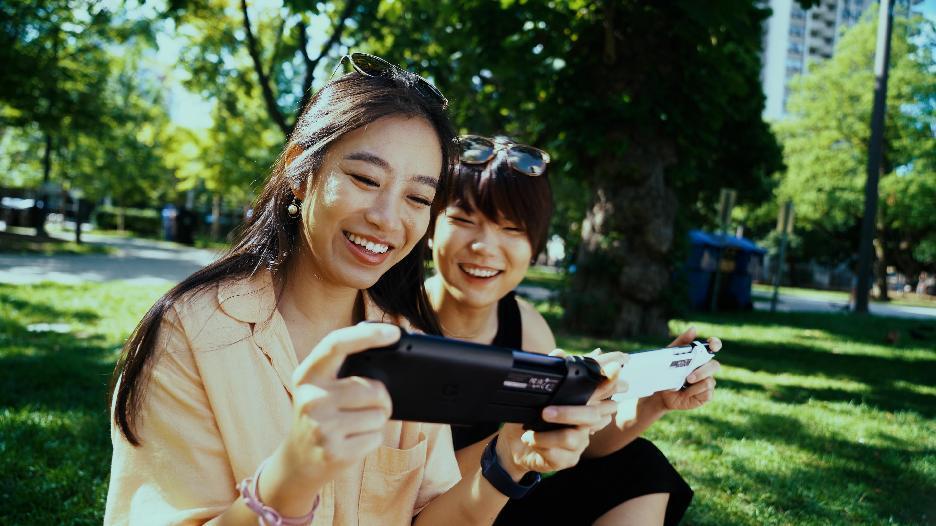 Key Features:
Cloud-playable and Remote-playable PC & Console games
Controller-supported Android games compatible
Hall Effect analog triggers (accurate to 0.1mm)
ALPS analog joysticks
Kailh Microswitch bumpers: tactile feedback with a reduced actuation distance of 0.6 mm only, around 40% less than the normal membrane controller.
Compatible with Bluetooth headphones or TWS earbuds
Direct Type-C connection, Negligible input latency
2 Sets of Joystick Caps
2 ABXY Layouts
Package contents: GameSir-X2 Pro-Xbox, Carry Case, Concave Thumbstick Caps, Convex Thumbstick Caps, Xbox Game Pass Ultimate Card, User Manual, Thank You & After-sale Service Card, GameSir Sticker, Certification
Tech Specs:
Working Platform: Android 8.0 or above
Connection: Built-in wired Type-C to your phone
Compatible Phone Size: 110-179 mm in length
Colorways: 2, Midnight & Moonlight
Microswitch Bumpers: Yes, Kailh Micro Switches
Analog Triggers: Yes, Hall Effect Magnetic Sensors
Analog Joysticks: Yes, ALPS
Mappble Back Buttons: Yes, 2
Pass-through Charging: Yes (With limited compatibility, see details in Product Page)
Available in Midnight & Moonlight colours the GameSir X2 Pro is available from the GameSir website for $79.99/£79.99/€89.99. It will also be available from Amazon (Midnight and Moonlight) and Amazon UK (Midnight and Moonlight) for the same price.
BetGames Will Start Accepting Fasttoken (FTN) as a Supported Cryptocurrency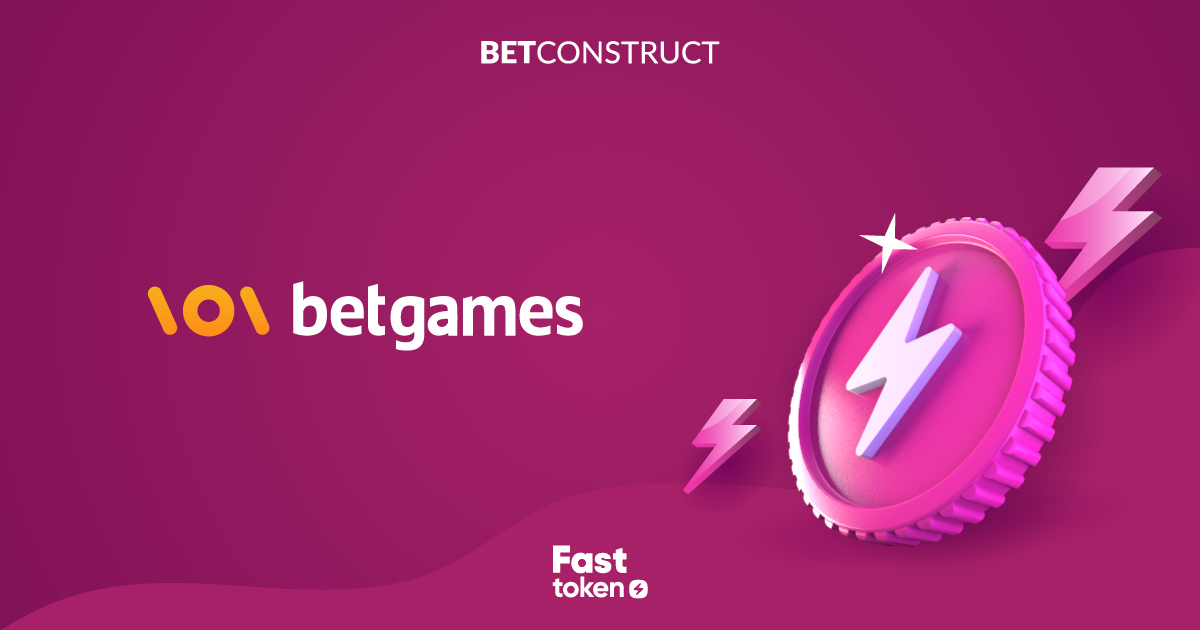 Reading Time:
< 1
minute
BetConstruct is pleased to announce that BetGames, the leading provider of premium gaming solutions, is planning to add FTN to the list of supported cryptocurrencies.
FTN is the official cryptocurrency of the Fastex ecosystem as well as the adopted cryptocurrency of the leading betting and gaming software provider BetConstruct.
The inclusion of FTN in BetGames's supported cryptocurrencies will start from January 26th.
To learn more details about FTN, feel free to visit the website www. fasttoken .com.
Game Wave Festival invites everyone to watch the live broadcast of Nordic Game Discovery Contest Grand Finals!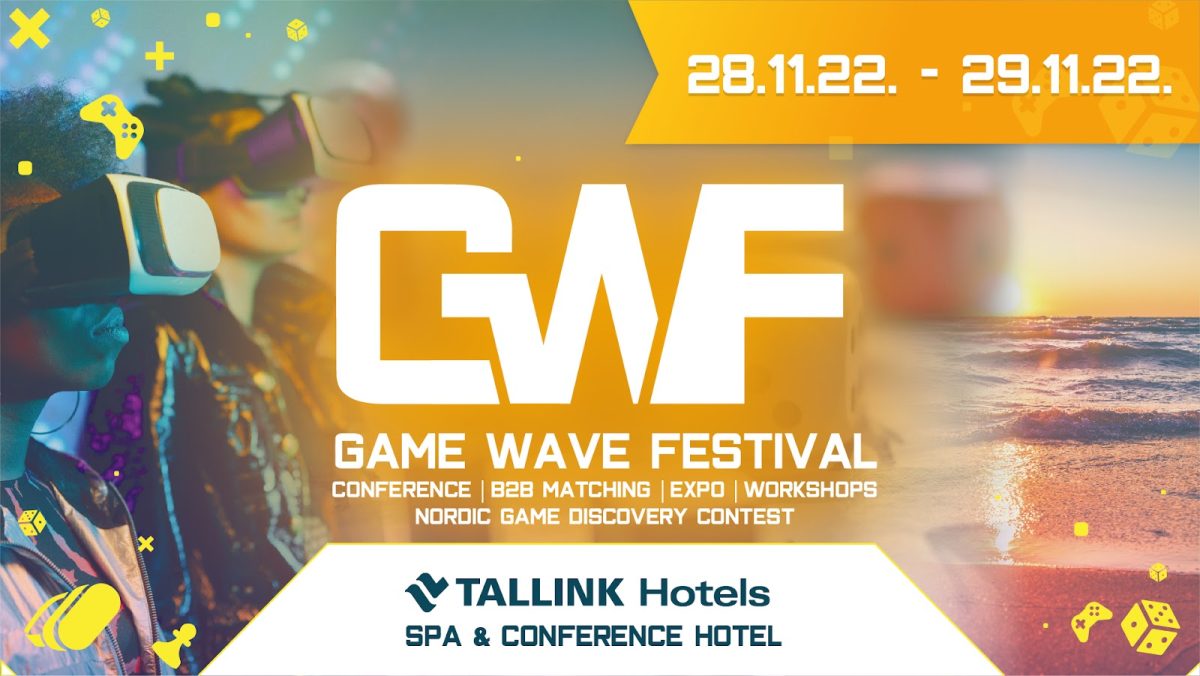 Reading Time:
< 1
minute
Game Wave Festival announces that it will broadcast Nordic Game Discovery Contest (NGDC) Grand Finals November 28 at 19:00 – EET (18:00). Everyone can join for free on Nordic Game Vimeo channel and Game Wave Festival YouTube channel.
Three days left to the Game Wave Festival and those who are not in the travel mood, can join online sessions as well as have the opportunity for one-on-one meetings. Register with Black Friday 30% off promo code (WHITEFRIDAY) at https://www.gamewave.eu/ and meet 35+ speakers who will share the knowledge on various gaming industry relevant topics.
In addition to that, on-site and online participants will be able to join Panel Discussions, Workshops and Nordic Game Discovery Contest Grand Finals. Right after NGDC Grand Finals kicks off the Game Night – Open Microphone event. Everyone will have a chance to go in front and present a game, service or talk about actual topics! See the full agenda here: https://www.gamewave.eu/agenda
SuperGaming and Google Cloud Collaborate to Empower Game Developers with a SuperPlatform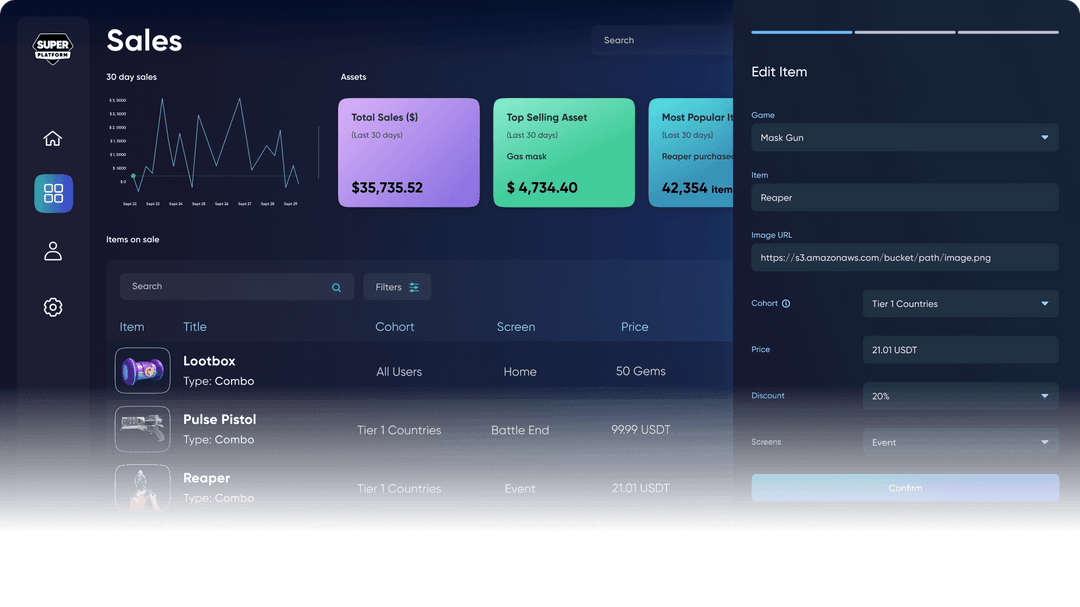 Reading Time:
2
minutes
Leading Indian game developer SuperGaming has chosen Google
Cloud to bring its best-in-class live-ops engine, SuperPlatform, to game developers the world
over. This will empower game developers to make better games with battle-tested cloud
infrastructure that currently powers all of SuperGaming's efforts. This includes PAC-MAN, which
has more than one billion downloads across all storefronts, and its multiplayer shooter
MaskGun, which has more than 65 million players.
SuperPlatform will run on Google Cloud and will enable game developers to manage live ops,
matchmaking, player progression, player data, analytics, monetization systems, server scaling,
sales, and merchandising. It also integrates with popular game development platforms.
"The SuperPlatform is at the core of what makes our games tick," says Roby John, CEO and
co-founder, SuperGaming. "It's been made by game developers, for game developers, and after
years of iteration, finesse, and supporting some marquee games like PAC-MAN, we felt it's the
right time to share it with more game developers. Google Cloud's reach, technical expertise, and
best-in-class infrastructure made it an obvious choice as our partner to bring this to market."
SuperPlatform is a SaaS (software as a service) and will be an ISV (independent software
vendor) running on Google Cloud, which provides secure, scalable, and sustainable
infrastructure that will enable more game developers to access SuperPlatform at scale.
"Gaming is a big focus for Google Cloud. We have scaled our global investments in this space
and are excited about the response we are getting from the market. " says Bikram Singh Bedi,
managing director, Google Cloud India. "Advancements like the SuperPlatform are welcome
additions to an ever-evolving ecosystem. With Google Cloud's infrastructure that enables
developers to build at scale and SuperGaming's pedigree in gaming, we can really drive impact
and innovation and see more games come out of India."
"By working closely with Google Cloud engineers and SDKs, a lot of our initial friction was
eased," says Navneet Singh Waraich, chief technology officer and co-founder, SuperGaming.
"One key for us and our SuperPlatform customers is choice, and the ability to migrate our entire
orchestration as needed for cost-effectiveness without disrupting the game client or server
integrations on the frontend. This was a major plus for choosing to build our current stack on
Google Cloud."
In addition to this, upcoming SuperGaming titles such as Indo-Futuristic battle royale, Indus and
Tower Conquest Metaverse Edition will also run on Google Cloud.