Speakers, assemble! Industry pioneers confirmed as speakers in the first ever Scottish Games Week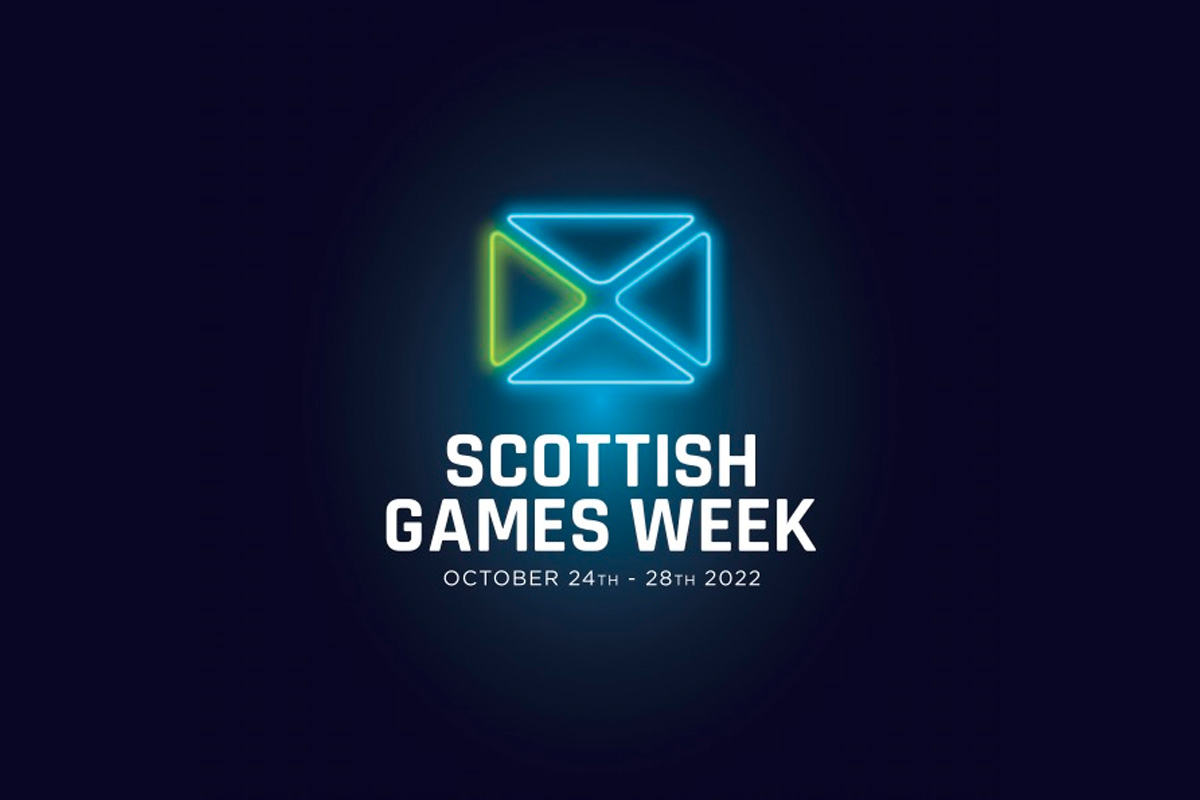 Reading Time:
3
minutes
Twenty-three industry-leading speakers have been confirmed for the first ever Scottish Games Week, taking place across Scotland between 24 and 28 October – with more to come.
Speakers range from designers, developers and audio engineers, to investors, marketers, and business leaders. Legendary game director, producer and designer David Mullich (Heroes of Might and Magic III, Duck Hunt) and marketing maven Patty Toledo (4Players), will cover a wide variety of disciplines and specialities across the games, tech and creative sectors at three events: More Than Games, the Education Symposium, and the two-day SGW Industry Conference.
David Mullich, Director of the critically acclaimed Heroes of Might and Magic III said: "I'm thrilled to be participating in the first-ever Scottish Games Week and celebrating Scotland's thriving game industry.  It's an honour to be in a gathering of such an innovative and accomplished game development community."
Patty Toledo, Marketing Director at 4Players said: "Scotland's games ecosystem is growing and evolving rapidly. Now is such a great time to get involved and really bring to light the importance games have to not only the creative industries but the tech industries as well."
More Than Games (24 October) – Glasgow
More Than Games is a first-of-its-kind event, highlighting the transformative potential of the games ecosystem to the wider digital and creative industries. Attendees of More Than Games will be treated to presentations, provocation and panels covering topics from the convergence between games and screen, health, education, inclusion, transmedia and exploring how Scotland can harness the true power of creative media (spoiler: it's by integrating games) – with speakers including:
Jamie Bankhead (CEO at Konglomorate Games)
Mick Cooke (Composer at MakeFire Music)
HaZ Dulull (Producer/Director at HaZimation)
John Gordon (CEO at Incentive Games)
Chris Hainsworth (CFO at The Game CFO)
Elena Höge (Founder of Yaldi Games)
Houston Howard (Chief Storyteller at One 3 Creative)
Neil McPhillips (Head of Games at Blazing Griffin)
John Thornewill (Co-Founder and CEO at Zappaty)
Education Symposium (25 October) – Edinburgh
The Education Symposium brings together educators, institutions, stakeholders and students across Scotland for a practical hands-on day of workshops, and sessions created to debate, challenge and change the teaching of games skills in Scotland.
The symposium will focus on the ways in which games-related skills are taught and how to ensure Scotland has the talent pipeline it needs for the rapidly evolving global games ecosystem. Those confirmed to participate in the Education Symposium include:
Brian Baglow (Founder and director of the Scottish Games Network, Lecturer at Edinburgh University and Editor in Chief of PocketGamer.biz)
Julie Drybrough – chair (Founder and CEO of fuchsia blue)
Dr Amanda Ford (Lecturer in Computing at West College Scotland)
William Huber (Head of Centre for Excellence in Game Education at Abertay University)
SGW Industry Conference (27 – 28 October) – Dundee
The SGW Industry Conference is a two-day long event held in Dundee, the beating heart of Scotland's games community. The conference features founders, pioneers, leaders and innovators from around the world, offering expertise and insight and from the forefront of the global games market.
The key trends from the forefront of games, as well as personal reflection and deep technical understanding are on offer from speakers which range from veteran global Scots, through to up-and-coming studios with their whole future ahead.
No matter your role within the games ecosystem, there's something for every designer, developer, creator, publisher, educator, academic and organisation within the programme.
Speakers include:
Mitchell Baxter (Director, Designer at Lazy Monday Games)
Lisa Bennett (Manager at Dimoso Scotland)
Craig Chapple (EMEA Mobile Insights Strategies at Sensor Tower)
Graeme Devine (Creative Technical Officer at QXR Studios)
Stephen Hey (Consultant at HeyStephenHey)
Vaughan Holloway (CEO at Primordial Game Studios)
Simon Meek (Founder of The Secret Experiment)
David Mullich (Designer and Director of Heroes of Might and Magic III)
Patty Toledo (Marketing Director at 4Players)
Brentton White (CEO at North Sea Games)
Brian Baglow, Founder of the Scottish Games Network and Director of Scottish Games Week said: "The global games ecosystem is far larger and extends much further than the games industry. It encompasses education, creative industries, applied games, academia and much, much more. For the first ever Scottish Games Week we wanted to reflect this ecosystem and pull in speakers from around the whole who can offer perspective, insight and experience that will give context for the ongoing evolution of the world of gaming. I am thrilled to have so many wonderful speakers joining us at Scottish Games Week and believe we have a world class programme to offer visitors across every event."
Tickets on sale for Scottish Games Week now. Early Bird prices are going fast and close on Friday 2 September 2022. Get Yours Now.
Entries are open for the Scottish Games Awards. With 12 categories on offer, covering individuals, organisations and games, there's an opportunity for everyone to enter. To find out more and apply (free) visit the Scottish Games Awards page.
To find out more about all of the events taking place across Scottish Games Week, visit gamesweek.scot.
Scottish Games Week is being delivered by the Scottish Games Network and is supported by the Scottish Government's Ecosystem Fund, delivered as part of its Scottish Technology Ecosystem Review (STER) programme.
Kinetix Announces New AI Features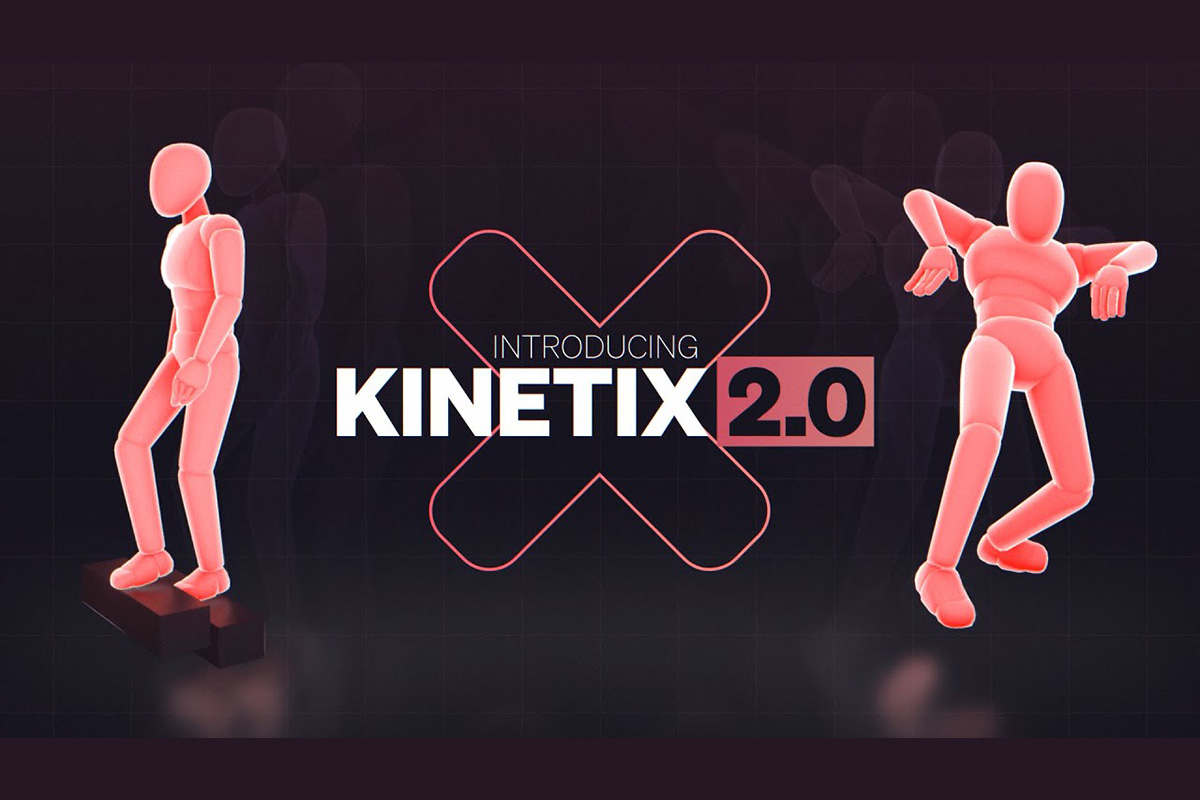 Reading Time:
2
minutes
Kinetix, the AI startup bringing emotes to video games and virtual worlds, announced major advances in the generative AI technology powering its platform; including an updated AI model for motion extraction from videos, and an AI tool that applies a predefined motion to any animation in one click.
Traditionally, 3D animation has been an expensive and time-consuming process involving trained 3D experts, and specialist software and hardware. This is no different for emotes – animations that express emotion – which Kinetix is best known for pioneering. Its video-to-animation AI and no-code editing tools streamline the process for professionals such as game developers, and open up the creation of 3D animations to anyone. Kinetix emotes can be used with any avatar, within any video game or virtual world.
The new Kinetix tools have been released as part of version 2.0 of the Kinetix platform and feature a new generation of algorithms for motion extraction from videos, creating better results in terms of posture, translations, and grounding. The second key element is style transfer filters, an AI tool that applies a predefined motion to any animation, enabling users to create more expressive emotes. The first style transfer filters available are "Robot" and "Drunk" – animations which need little explanation – and the library of filters will be constantly added to.
Henri Mirande, CTO and co-founder at Kinetix, said: "With so much debate recently on generative AI's potential to streamline and democratize creative processes, we're proud to announce these advances in our custom AI model. They mean that we can now more accurately extract complex motions from video content – such as backflips, parkour, or sprinting up a flight of stairs. We have also found that a large number of our users enjoy creating animations from a pre-existing library rather than uploading their own videos. Our AI-powered style transfer filters can be used to enhance both custom-generated and stock animations, adding more fun and humor into the mix."
Kinguin Celebrates 15 Million Registered Users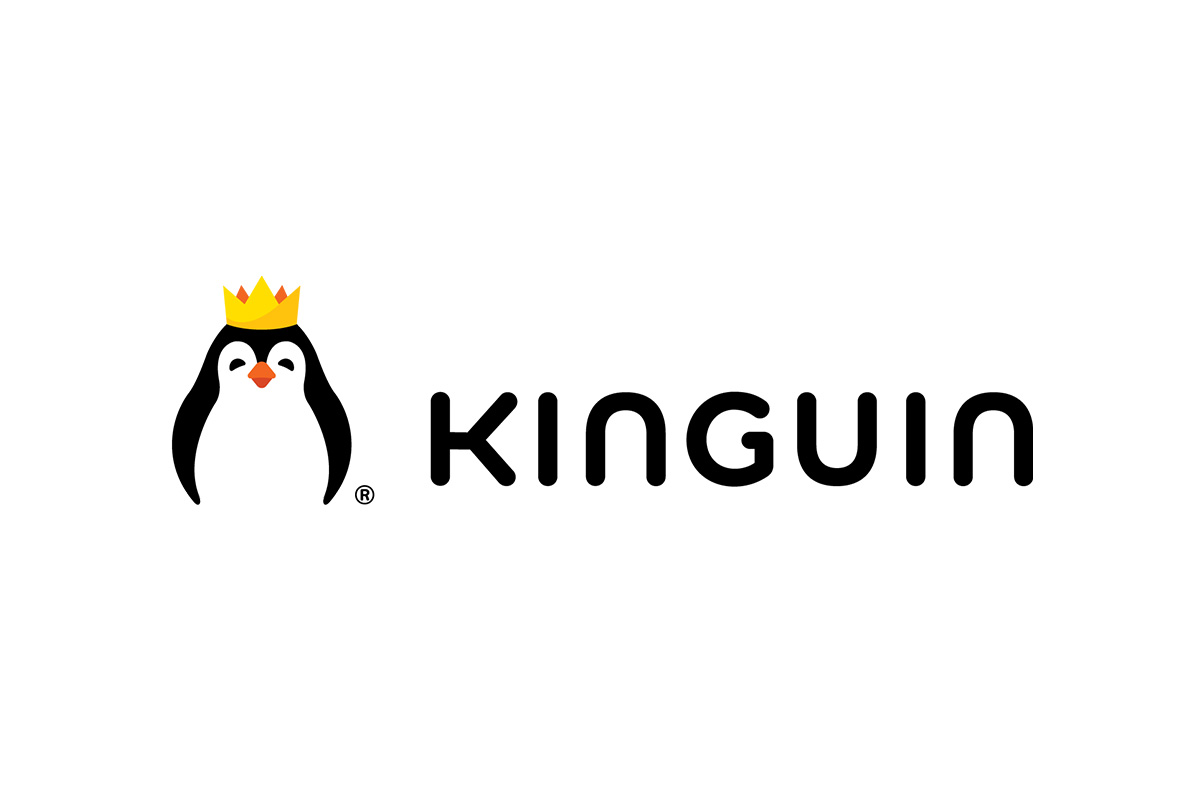 Reading Time:
2
minutes
Kinguin, the world's first digital marketplace, has revealed its latest milestone of serving 15 million registered users on the platform worldwide, an increase of 50% since the end of 2020. The milestone is a reflection of the demand for players to purchase digitally and is signified by growth to over 150,000 digital offerings on the Kinguin digital and NFT marketplace.
To celebrate the announcement of 15 million registered users, Kinguin has revealed insights into user preferences including:
The top selling games of 2022 on the platform in order, led by; Elden Ring, FIFA 23, God of War, Ready or Not and Total War Warhammer III
Location of users include 21.5% in Germany and 15.9% from USA with over 60% of total users from Europe
The largest age group on the platform is 18-24 with registered users in this category equalling 42.4%, 27% between 25-34, 14.9% between 35-44 and 15.7% 45 and over.
Kinguin continues its exponential growth having launched its NFT marketplace in May 2022 and launched the first ever esports tournament bringing back legendary pro-players, Kinguin Legends. Kinguin also launched Kinguin Cares to support esports players and their families affected by the war in Ukraine, offering accommodation to Ukrainians and their families free of charge at the Kinguin Esports Performance Center (EPC) in Warsaw. To date, it has hosted almost 30 people, and its doors are still open to Ukrainian people in need of support.
Robert Kalbarczyk, Chief Executive Officer at Kinguin said: "I would like to thank all our users around the world for their constant trust in Kinguin. 15 million milestone is amazing, especially with the 50% increase in users globally since 2021. That proves that our business is going in the right direction. Our vision is to be the world's most open digital entertainment playground where everybody plays, and we truly mean it."
Made-in-India Battle Royale Indus Gameplay Trailer Revealed via London Takeover, Pre-Registrations Live Now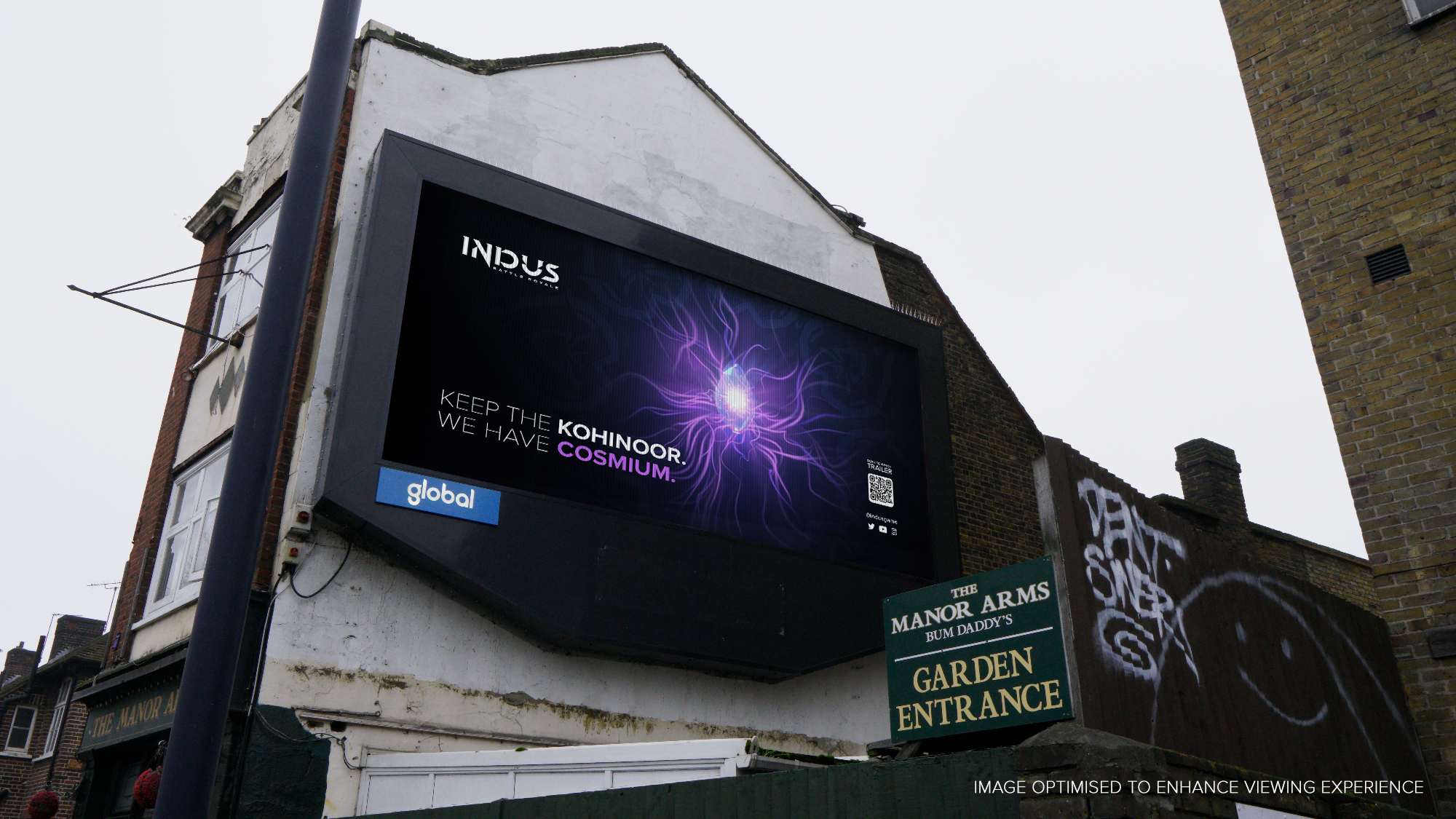 Reading Time:
2
minutes
Leading Indian game developer SuperGaming has revealed the first gameplay trailer for its upcoming Indo-Futuristic battle royale Indus to celebrate India's Republic Day of January 26, 2023.
To launch the gameplay trailer, the company released a series of high-impact takeovers across the biggest locations in London. This is in line with SuperGaming's vision of putting India on the global gaming map much like its previous Indus trailer launch at New York's Times Square to mark India's Independence Day of August 15, 2022.
"As we've been making Indus and seeing its gameplay evolve over the year, we wanted to share it with the rest of the world," says SuperGaming co-founder and CEO Roby John. "This gameplay trailer is for the Indus community the world over that may not have been able to play it with us and to show off the true scale of battle royale that we want you to have when the game is out."
The trailer entices players to discover, loot, and win on Virlok — the game's island map, all while showcasing Indus' weapons, Paragons (the game's character skins), and traversal. It also highlights multiple locations and firefights with an intent of showing the scope and size of the battle royale experience SuperGaming aims to provide.
You can check out the trailer right here:

Indus Pre-Registration Details
Pre-registrations for Indus are now live on the Google Play Store for Android with pre-registrations on the App Store for iOS and iPadOS to follow soon. Pre-registering early will get you exclusive surprises that will make your experience of Indus truly your own.
You can pre-register now for Indus via the Google Play Store.
In the run up to Indus' release date, SuperGaming will have multiple community playtests through the year. The last community playtest was held at Comic Con Bengaluru which was met with a tremendous response from the community, on an average being overbooked by 50 percent for each playtest slot. Players will be able to share their thoughts on various aspects of the game and impact the direction of how SuperGaming crafts its most ambitious title yet.
The first Indus Community Playtest for 2023 will be revealed soon.
For more on Indus, check out the developer blog as YouTube, Discord, Twitter, and
Instagram for the latest behind-the-scenes updates.