Yield Sec CEO Ismail Vali to address European Casino Association (ECA) Industry Forum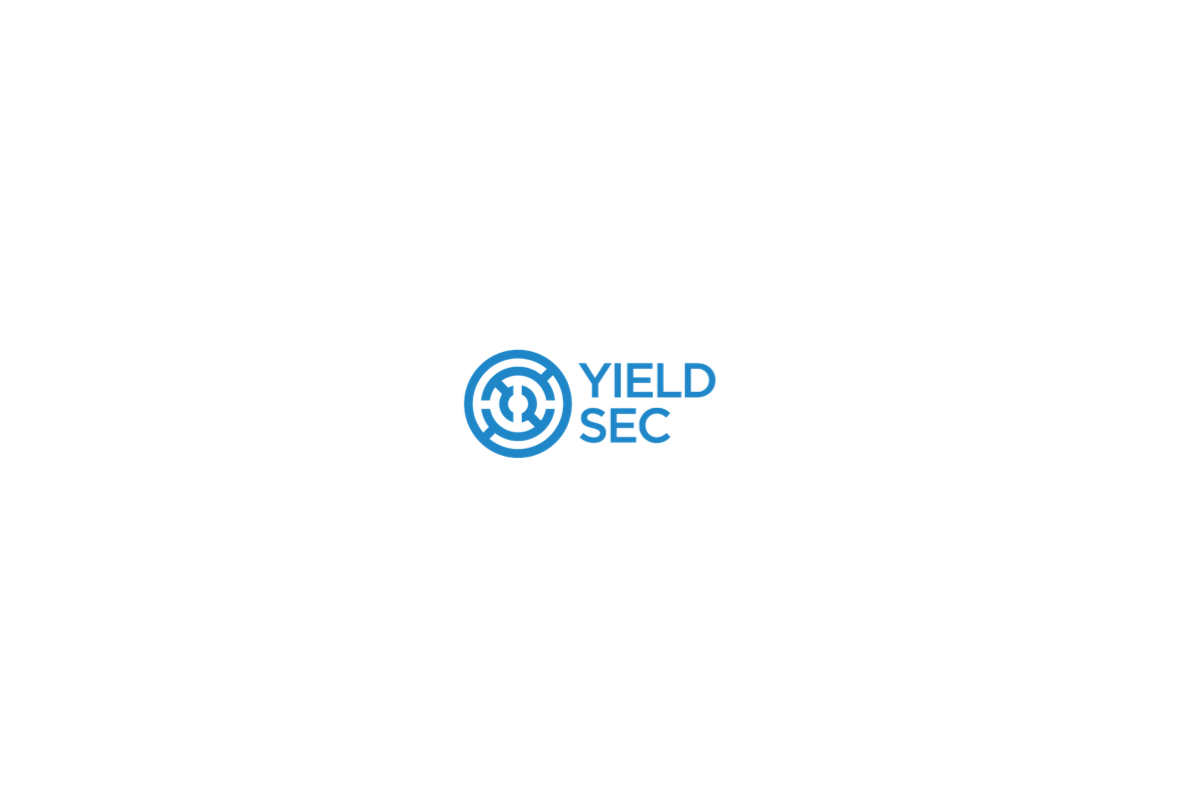 Reading Time:
2
minutes
Ismail Vali, founder and CEO of Yield Sec, will be delivering insights across the spectrum of betting, gaming and lottery marketplace participation and the fight against criminal, black-market operations when he addresses this week's European Casino Association (ECA) Industry Forum.
The ECA event, taking place in Vienna, Austria, from September 27-30, 2022, is a celebrated forum for sector stakeholders and leaders to meet, debate and discuss key issues affecting the licensed online and land-based gambling industry across Europe.
Ismail will be speaking on the topic of Marketplace Protection: Legal versus Illegal, focusing upon the helplessness all legal stakeholders have felt in relation to the black market. He will discuss how government, regulators, legal operators and suppliers, law enforcement, and even customers, can now be supported and protected by Yield Sec, which seeks to make it unprofitable for illegal operators to remain active in what must become secure, optimized and contained iGaming marketplaces.
Ismail Vali, Founder and CEO of Yield Sec, said: "The sustainability of every regulated gambling marketplace relies upon legal stakeholder abilities to directly challenge crime, whilst optimizing and protecting their own interests and operations.
"I look forward to discussing the ways we have, as communities, been trying to deal with the problem of illegal gambling, to date, and how the Yield Sec platform and our proprietary approaches and techniques will help each legal stakeholder take control back to ensure that betting, gaming, and lottery activity no longer funds crime – it funds our onshore commerce and communities."
The United Nations estimate that criminal black-market operators generate up to $1.7 trillion per year in illegal sports betting and horse race wagers alone, seriously impacting revenue for legal, licensed operators and the consequent taxation and community support that governments can hope to raise from the sector. The unchecked presence of black-market activity additionally breeds unsafe consumer environments and exponentially increases the risks of gambling-related harm as illegal operators face no regulatory oversight or compliance controls.
The Yield Sec technical intelligence platform helps reduce and restrict illegal operator presence and profitability by denying these criminal entrants the oxygen of marketing to acquire new audiences and reach or reactivate existing customers. Yield Sec identifies all gambling activity in an individual jurisdiction and, through the application of its proprietary tech, processes, AI, machine learning and expert human interaction, delivers actionable benefits and value for each legal stakeholder client.
This helps them optimize and protect their own operations and reality, which, in turn, positively impacts the marketplace ecosystem. Societies will only realise meaningful and sincere responsible gambling where measures are uniformly applied amongst a contained group of compliant licensed operators, and the legal industry is able to grow sustainably whilst supplying predictable taxation and good causes receipts for the government and the community. Each of these goals is only realised through the reduction and removal of criminal black-market gambling activity.
Hermann Pamminger, Secretary General of the European Casino Association (ECA) said: "The European Casino Association is pleased to invite an expert such as Ismail Vali to speak at our Industry Forum and advise upon how we should best identify, approach, and challenge the black-market menace that has plagued our industry and communities for far too long.
"We welcome the opportunity to discuss practical measures to call out illegal activity while reinforcing meaningful, responsible gambling practices adopted consistently by our licensed and regulated members. As an integral part of the international entertainment industry, we must all play by the same rules."
nanocosmos is kicking off its 25th anniversary at ICE London 2023 to present refined features for real-time streaming at booth N9-322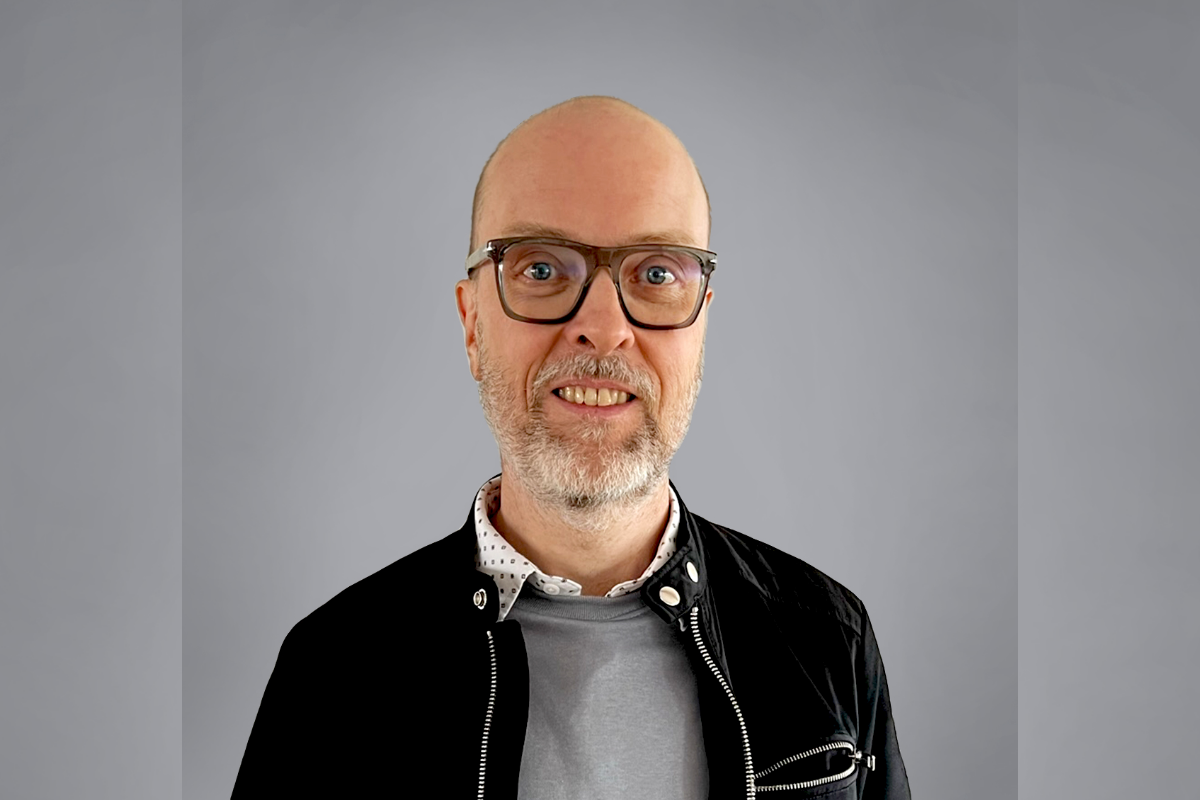 Reading Time:
2
minutes
The well-established and awarded provider for B2B interactive live streaming starts this year's dedicated celebration of the company's 25 years of innovation at ICE London.
Since nanocosmos joined ICE for the first time in 2018, the unique live video streaming platform nanoStream Cloud has raised the bar for live games and live bets being available anywhere at any given time on any device. Right from the beginning, the global gaming industry responded with fantastic feedback in regard to the ultra-low latency live streaming platform that delivers interactive content anywhere in the world on any device – even on mobile platforms, including iOS. The solution has matured and grown into a full featured end-to-end platform with a global network with hundreds of hosts for 24/7/365 operations. This includes unique live video streaming technology and additional tools for analytics and security. Clients from the iGaming and betting space particularly value the fact that the solution combines 100% stability with global access and allows platform operators to deliver interactive games with maximum quality of service and quality of experience for business applications around the world.
CEO and founder Oliver Lietz says: "In the midst of a rapidly changing industry, we noticed that next to the strong demand for games and betting to be available on any device anywhere in the world at ultra-low latency, it is incredibly important for our clients that they can rely on the stability of our platform. 25 years in the audio/video industry is a lot considering how we started in the video broadcast industry with software innovations from the ground off. I am proud that we can dedicate this year to celebrate sustainable innovation and partnerships, which have been our core values from the beginning."
At booth N9-322, the nanocosmos team will showcase their product – nanoStream Cloud – with new features that highlight ease of use and refine the focus on Quality of Service and Quality of Experience.
New technical features to boost iGaming, betting and live casino include expanded global footprint, security, ease of use and the SRT launch
The smart spectrum of nanoStream Cloud delivers games in real-time, provides adaptive, data driven streaming for improved Quality of Service and Quality of Experience and relies on a strong Content Delivery Network, which has been significantly expanded over the last 12 months and which now further improves scalability to South America.
A series of new features make it easier and faster for stream administrators to manage and secure their streams: nanocosmos will launch nanoStream Guardian at ICE, which extends nanoStream Cloud's security features to protect streams from misuse. Based on IP and referrer blocking, users can create blocklists for their organization and easily control which pages and users are allowed to play their streamed games.
In addition, new API routes are now available within Analytics: This allows customers to better observe their streams and to optimize the performance of their delivered content. Clients can now detect issues early during the ingestion of content, e.g., by receiving information about data not coming through or dropping bitrates. By contributing to a "healthy streaming workflow" right from the beginning, clients can optimize the quality of experience for their customers based on adaptive bitrate streaming on any device and network. Another highlight is the official launch of the SRT and Whip streaming protocols for improving live stream quality in bad network situations and from distant locations.
At ICE booth N9-322, the nanocosmos team plans to run special events and activities to celebrate 25 years of innovation.
MGA Games presents Circus Mystery, the first slot game on the market featuring mini-games with hidden objects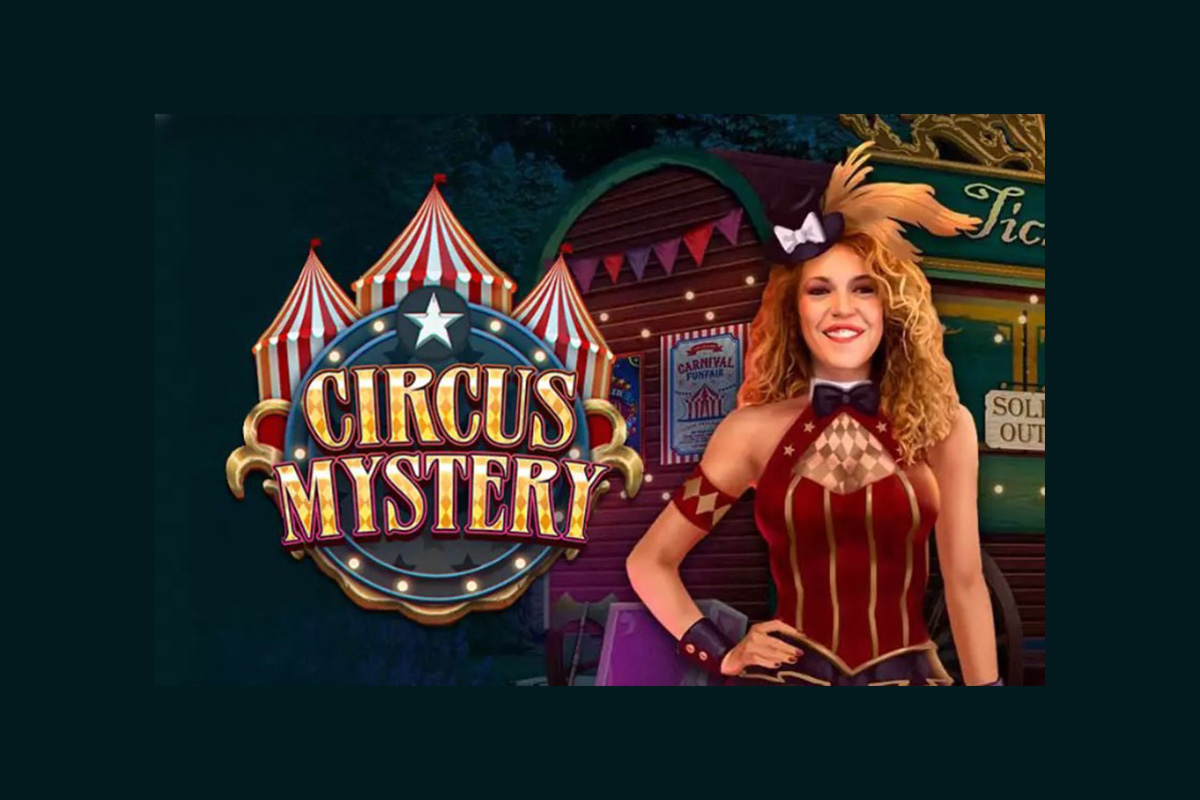 Reading Time:
< 1
minute
Jokers, cannons, and top hats welcome players to Circus Mystery, the new casino slot game from MGA Games. A game that invites you to explore the mystery behind its circus reels.
With great themed music, the slot game's protagonist acts as the master of ceremonies and leads the players to the big circus stage. With its 5-reels, in the main game, artists, acrobats, and clowns present the most wonderful show in the world.
In addition, the slot game incorporates an outstanding innovation with its 'hidden objects' mini-games, which makes it the first slot game on the market with this new option. When a player gets 3 or more bonus symbols in the main game, they can access the Circus Mystery mini-games. There are 3 in total, the circus tent, the office full of mysterious objects, and the secret room of chests. Players are encouraged to play the different mini-games and find a hidden key. In two of them, players must locate the hidden objects, either manually or by allowing the game to do so automatically by clicking on the 'play' button.
Circus Mystery is a technologically perfect product, designed with MGA Games' Triple View technology, that allows you to play from any device without waiting, thanks to sequential loading. MGA Games remain true to its philosophy of continually improving and offering better effects, graphics, and animations, as seen in this slot game. The moving birds, balloons, spotlights on the reels, and confetti celebrations all deliver the authentic magic of the circus.
Circus Mystery is a low-volatility game with 25 prize lines available in multiple languages. It will be available to international operators as of January 30th, 2023.
Red Tiger's Blood Suckers™ Megaways™ Allows Players to Hunt Down Creatures of the Night in Epic Revamp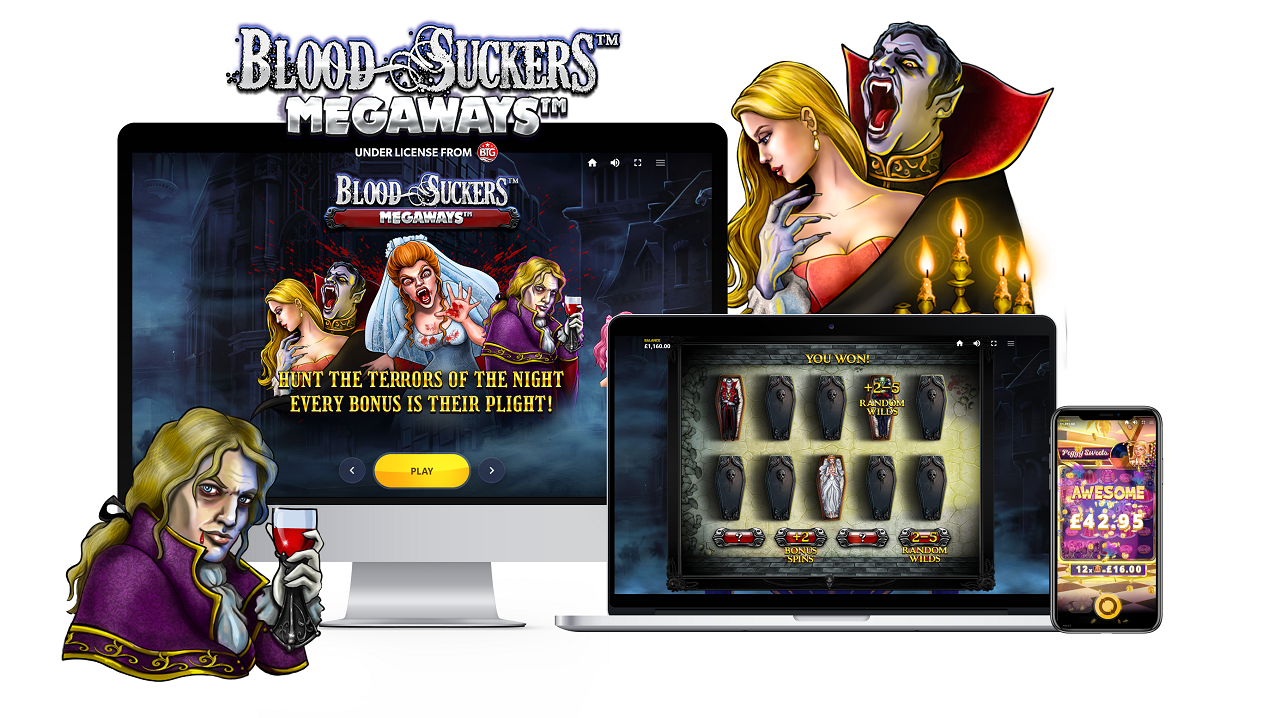 Reading Time:
< 1
minute
Red Tiger has launched Blood Suckers™ Megaways™, a chilling revamp of the renowned NetEnt classic enhanced by the industry-changing MegawaysTM mechanics. This macabre game, where players are advised to hang tight onto their wooden stakes as they slay the vampires, comes in addition to great Red Tiger remakes of further successful heritage NetEnt titles, such as Gonzo's Quest™ Megaways™ and Piggy Riches™ Megaways™.
Creatures of the dark manifest onto the blood-soaked reels as the game's noir ambience tests the player's nerves. Sliding the top of the randomly appearing coffins aside, players must drive a wooden stake through the sleeping vampire's hearts for valuable rewards.
Random and Super Wilds will either summon symbols to complement Megaways™ matches or evoke random Ways Multipliers onto the reels, respectively. If at least 3 Scatters club together on the reels, they will take the player to Free Spins—the more Scatters, the more coffins the lucky players can open at the beginning of the Bonus Round. Unveiling the rewards in the coffins by killing the undead monsters, players can enter the moldy mausoleum for Free Spins, where they may be empowered by random Wilds, Super Wilds, Bonus Spins, and Wins Multipliers for potentially greater wins.
Gionata La Torre, Chief Executive Officer Europe at Evolution, said: "The sinister creatures of the classic NetEnt title make a second appearance in this epic revamp, spiced up with exciting new features. The team has done a fantastic job bringing together the best signature elements from our versatile brand portfolio to create a game that will thrill and entertain new and returning players alike. Better keep the garlic and holy water close – it's time to go vampire hunting in Blood Suckers™ Megaways™!"