NBCUniversal and HTC Join Anzu's In-game Advertising Mission Along with Sony Innovation Fund and WPP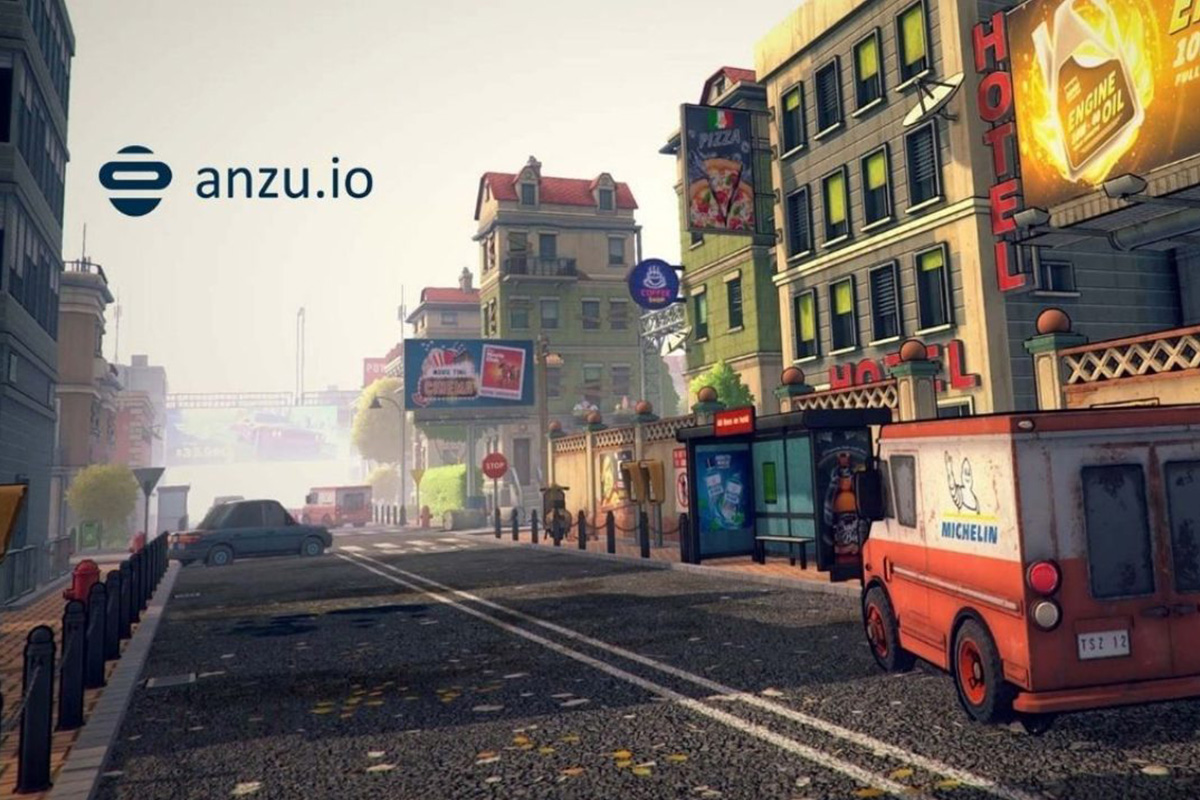 Reading Time:
2
minutes
Anzu has announced that the world's most advanced in-game advertising platform has closed its current funding round with $20M, increasing its total capital raised to $37M since 2017.
Anzu received funding from two of the world's leading brands. The first, NBCUniversal, is one of the world's leading media and entertainment companies. The second, HTC, is a consumer electronics company known for producing some of the world's most popular VR products and software and has recently revealed the "Viverse", its place in the metaverse.
The funding will further embolden Anzu as it continues its work as the world's most advanced in-game advertising platform. Earlier this month, the company announced a game-changing partnership with NBCUniversal which will allow the brand's marketing partners to run non-intrusive, in-game ads across Anzu's cross-platform gaming inventory, which spans mobile, PC and consoles, using interactive, contextual, and programmatic in-game advertising solutions with privacy and brand safety at its core.
"Everyone is talking about the impending metaverse, and we are starting to see it emerge from several different angles. However, if you want to see it in action right now, you just need to look to today's most popular gaming platforms, which are hosting virtual concerts and film screenings. This funding will further expand our in-game advertising solution, helping even more advertisers understand where their brand fits in, and how they navigate these immersive, digitally-connected spaces," Itamar Benedy, Co-founder and CEO of Anzu, said.
"Combining Anzu's technological prowess in the gaming and esports space with NBCUniversal's client reach and advanced advertising solutions, together we can reinvent the future of in-game advertising with brand safety and creativity at the forefront. Anzu understands the importance of integrated advertising and by working directly with video game publishers, NBCUniversal can help marketers create engaging content that enhances the gamers' world," Krishan Bhatia, President and Chief Business Officer at NBCUniversal, said.
"With the arrival of the metaverse, the way that people communicate, interact, and spend is going to evolve. We are excited to assist in bringing this new dimension to digital marketing services, providing safe and private user experiences while enabling brands and developers to bring more creativities and new monetization models in the metaverse," Joseph Lin, VP of Content and Platform at HTC, said.
Other investors include WPP (for the third time), Sony Innovation Fund, BITKRAFT Ventures, HBSE Ventures, Alumni Ventures Group, the iconic baseball team The Chicago Cubs, Goal Ventures and a prominent angel investor Marc Merrill, the Co-Founder, Co-Chairman and President of Games at Riot Games. As with the previous round, all investors will act as strategic partners, while Anzu will remain an independent company.
"I am proud to have iconic investors who share in Anzu's vision and enable us to bring in-game advertising and our best-class tech to more gaming platforms and global brands. Our last investment round helped us achieve some monumental milestones, including bringing in-game advertising to Roblox, becoming the first advertising platform to be verified by Unity, extending our partnership with Ubisoft, and launching new partnerships with leading games studios, including Saber Interactive for its AAA game Dakar Desert Rally," Benedy said.
"We also brought first-to-market in-game viewability with Oracle Moat and partnered with Human and Comscore to help improve IVT across gaming platforms. Anzu's recent direct integration with The Trade Desk has also helped expand our solution to more advertisers," Benedy added.

Incentive Games Launched Multiple Free-to-Play Games with bet365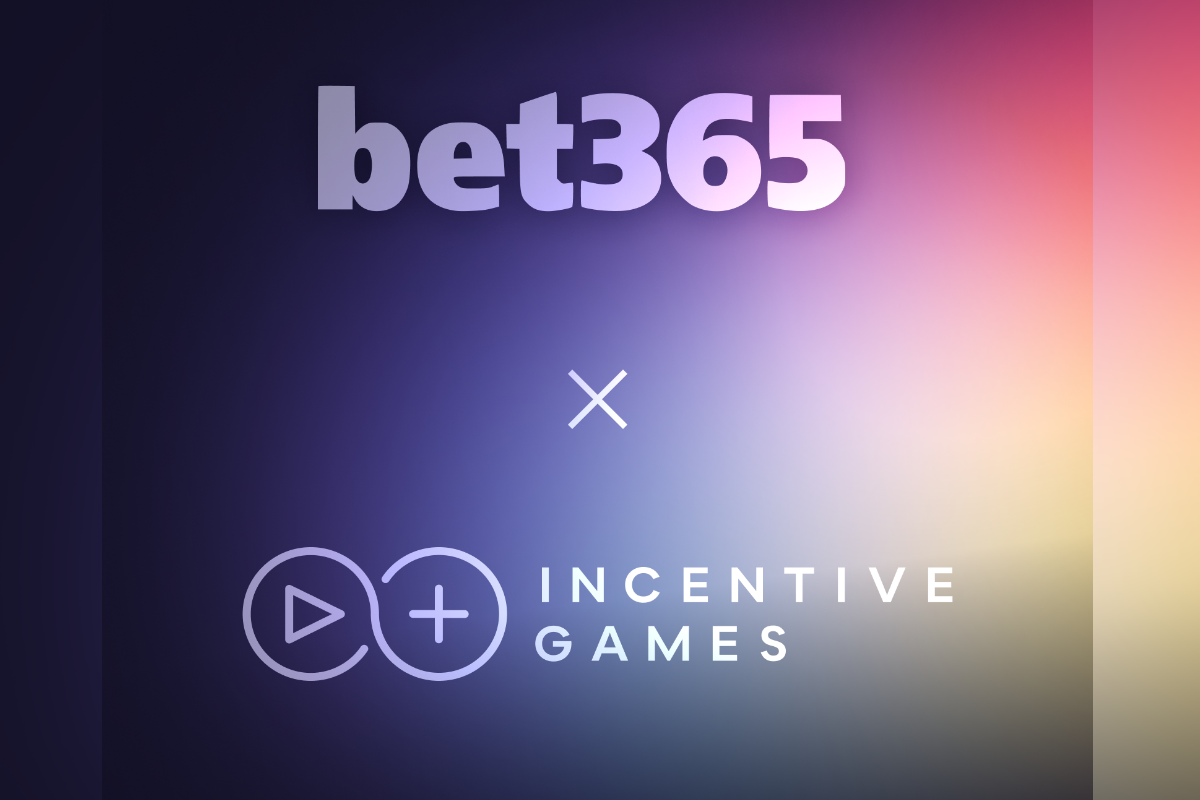 Reading Time:
< 1
minute
Premium free-to-play content provider has launched Golden Goals and 6 Score Challenge worldwide with bet365.
Incentive Games, the provider of premium free-to-play games, has successfully launched another two bespoke games for bet365:
Golden Goals; and
6 Score Challenge
Golden Goals is a daily retention game, where users collect soccer fixtures from Monday to Friday. 
Every time a fixture contains four or more goals, the user earns bet credits – winning even more if 20 goals or more are scored across their weekly collection of fixtures. 
6 Score Challenge is a jackpot-style score predictor game with a twist. If the user correctly predicts all six scores, they win a massive jackpot. 
But it's not just a long shot at winning – users will also win prizes for getting three, four, or five predictions right. 
The two new games are to be used primarily for the English Premier League but are also to be rolled out for other leagues and sports. 
John Gordon, CEO and Co-Founder of Incentive Games said: "It is a pleasure to work with bet365 on these amazing games. We are honoured to be working with such great people who understand product.  
"The daily retention game, Golden Goals, is going to be a game changer in the industry. While, we have always had great success with our score predictor titles, the 6 Score Challenge is going to be the biggest of its kind in any industry." 
A spokesperson from bet365 said: "We are excited to give our consumers these innovative and best-in-class titles from Incentive Games."
"The data and analytics that goes into creating these games mean that we're sure our users will love them around the world." 
GameRefinery July Market review: Large-scale content updates in major mobile titles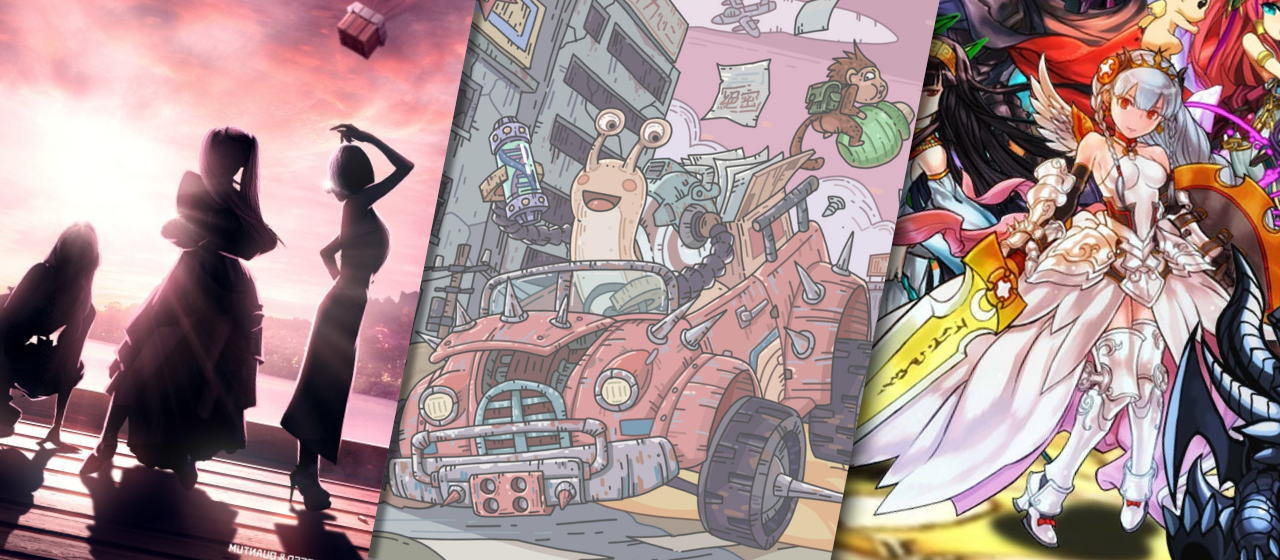 Reading Time:
2
minutes
Several major mobile game titles saw music-themed content and events added. The most significant was PUBG: Mobile's first in-game concert featuring K-pop stars, Blackpink. It brought an immense spike in revenue. This occurred because of a Cheering event where players could purchase or collect Cheer points through daily tasks, and once they had enough, they could purchase Blackpink outfits and receive a special title.
Diablo Immortal and Apex Legends: Mobile had their first significant updates in the US market. Diablo Immortal introduced the non-recurring Hungering Moon event, a new Battle Pass season, two new raid bosses, and a free class change mechanic. Apex Legends: Mobile announced a new season that added a new map from the console/PC version, an exclusive character, events, and cosmetics.
Additional updates in the US market include Brawl Stars implementing new skins designed by K-pop stars, BTS. Cookie Run: Kingdom collaborated with Disney for a Disney-themed event, and Genshin Impact re-implemented its Summer Fantasia event.
In China, Harry Potter: Magic Awakened introduced a 4v4 co-op Battle Royale game mode and a new permanent boost system. Ace Racer partnered with the Hainan Island province for its first-anniversary event that featured real-life money prizes and in-game rewards.
Diablo Immortal ranks within the top 2 grossing in China. League of Legends esports manager game Ying Xiong Lian Meng Dian Jing Jing Li ranks within the top 5 grossing and is perhaps the first mobile esports manager.
Music and summer-themed updates were especially prevalent in the Japanese market. Puzzle & Dragons added a BGM collecting system. Uma Musume Pretty Derby, Idolmaster Cinderella Girls Starlight Stage, and One Piece Treasure Cruise all held summer events and gachas.
Despite an apparently lacklustre launch in the Japanese market, the 4X strategy game Ant Legion enjoyed a spike in revenue in July and currently ranks among the top 110 grossing.
If you'd like more updates like this, you can find the bulletin on the GameRefinery website.
Honkai Impact 3rd Releasing v5.9 [Banquet of Helix]on August11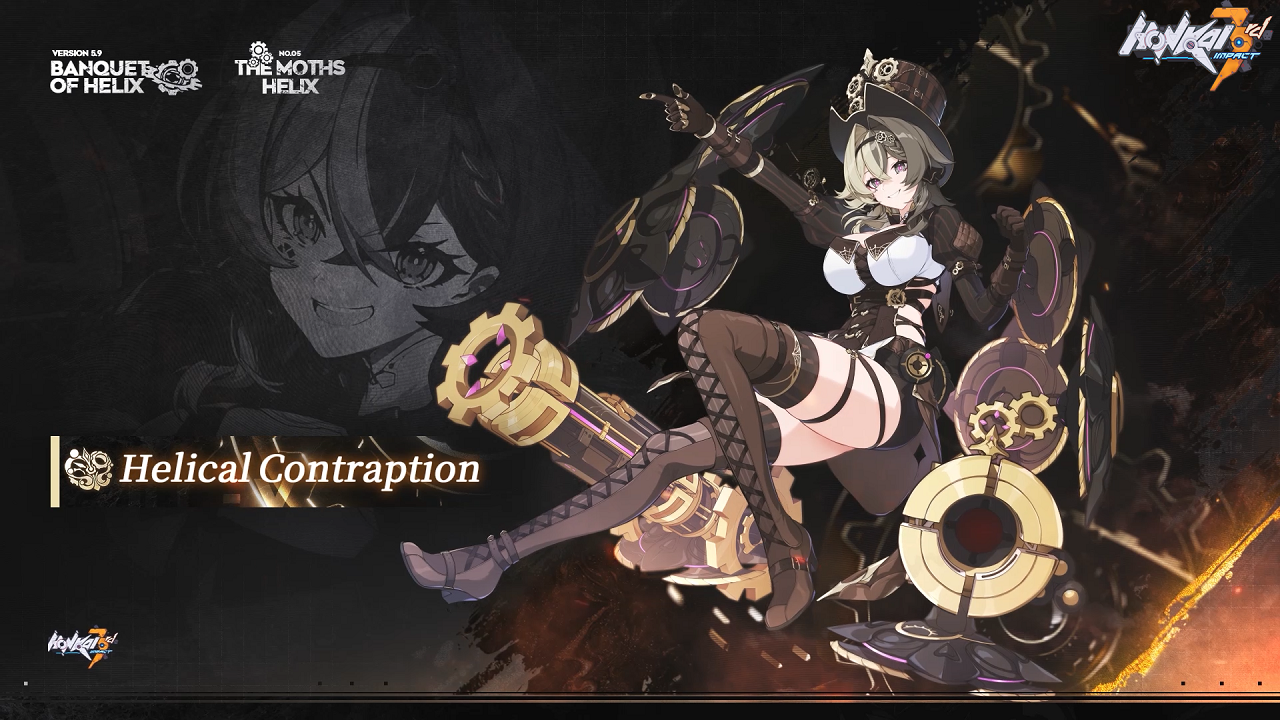 Reading Time:
2
minutes
The Honkai Impact 3rd team announces that the action game will be updated to v5.9[Banquet of Helix]on August11. Ready for a steampunk style feast for the eyes? Meet our new character, Vill-V, or Vill-Vs –eight personalities in one body, crazy and chaotic. She performs the magical show with turrets and chariotthat deal devastating damage with smashing firepower. Besides, Story Chapter XXXI will come alongside the version update, leading the journey to the very end. Lastly, Captains will be able to enjoy a full list of summer events in v5.9, and to gain cool and refreshing outfits for Valkyries!
Honkai Impact 3rd is set in a modern world corrupted by mysterious energy known as Honkai. A tenacious resistance formed by Valkyries, brave girls carrying anti-Honkai genes, leads humanity in a war of survival and fights for everything that is beautiful in the world. Since its launch on mobile devices, the game has won an international following and frequently topped App Store's and Google Play's download charts. The game was ported to PC in late 2019 with cross-save support, making the Honkai-verse more accessible than ever!
The Hyperion is going to become a lot livelier, for that Vill-V, or Vill-Vs, will be on board! With
eight personalities living in one shell, her temper, facial expressions and voices shift from time to time, all different and unique. She can be the Scholar, the Expert, the Great Magician, etc. Moreover, she is also the engineer that ceaselessly strives for perfection, carrying the confidence and willpower that exceed humanity. Vill-V fights alongside her turrets and chariot, while making incredible in-air moves on the battleground. Her extraordinary weapons that consist of pinions and gears, power tubes and dashboard can slash enemies like mowing down grass. Audience, attention! Don't be blown away by the flabbergasting show.
The plot of Elysian Realm has been a non-stop excitement, especially after Mei uncovered the secret of the 13th Herrscher. As the evil mastermind hides no more behind, all threads are now leading to the end. The stage is set and the actors are ready. An inevitable and fatal duel lies around the corner! The whole story line of the upcoming Story Chapter XXXI would take about three to four hours to complete, making it the longest in the history of Honkai Impact 3rd. Apart from the story update, there will also be new areas in the Open World map, where tons of treasure and challenges await.
In the season of sea and island breeze, Captains will be able to dive in a series of summertime limited events back-to-back! The 13 Flame-Chasers will stay as guests and embark on a fabulous adventure ona holiday island. Together they will team up and fight against enemies, or attend the grand survival game and aim to be the champion! By participating in the summer events, Captains will be able to gain Miss Pink Elf's outfit Summer Miss Elf, Mobius' new outfit Daughter of Corals that turn the serpentine girl into a gorgeous mermaid, as well as Pardo's new outfit Midsummer Collector! Like before, the v5.9 update features tons of new content and bountiful rewards, so make sure not to miss out the fun!