Winners announced for first-ever Scottish Games Awards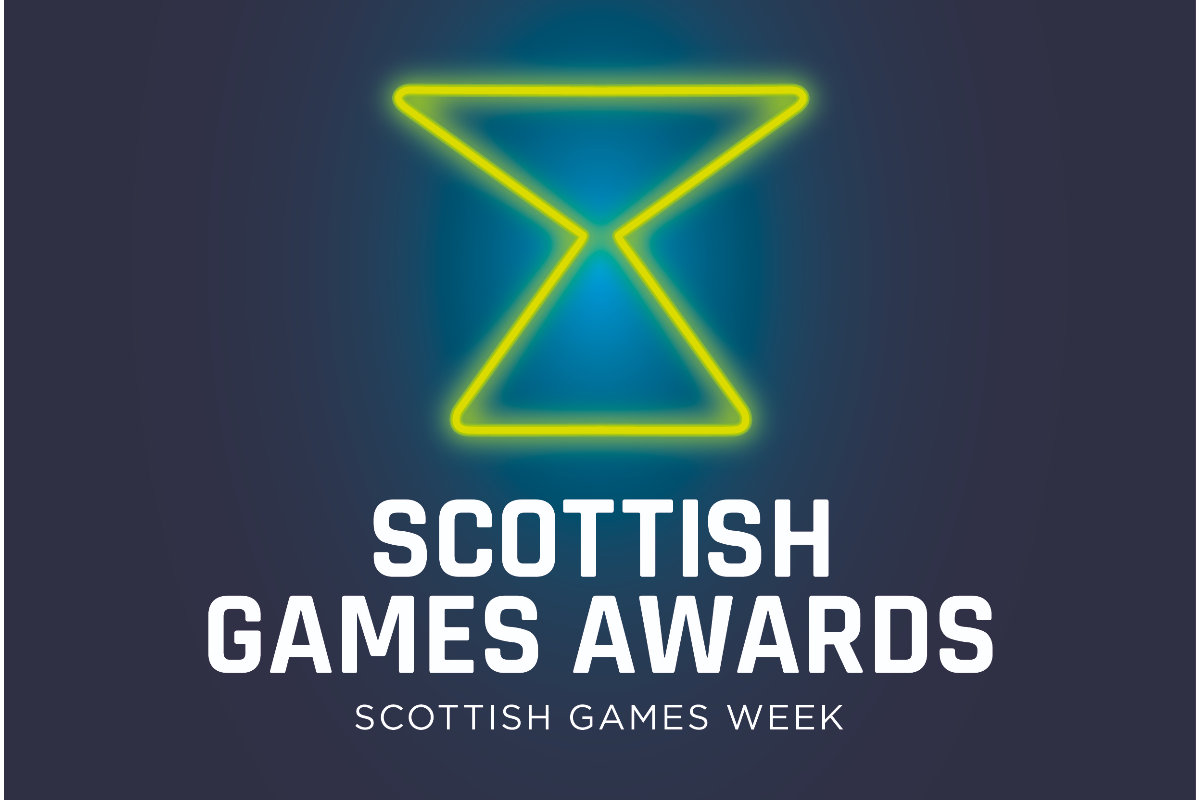 Reading Time:
3
minutes
ION LANDS' CloudPunk lead the charge with three wins

David Jones, Founder of DMA Design wins the Lifetime Achievement award
The winners of the first-ever Scottish Games Awards have been announced following a gala ceremony which took place last night [Thursday, 27th of October]. The inaugural awards ceremony took place at Malmaison, Dundee and was the climax of Scottish Games Week, which saw events take place all over the country in a bid to showcase games as Scotland's secret weapon in the tech sector.
Celebrating the very best of the games industry across Scotland, the winners include Dundee studio Team Terrible whose title 'The Baby In Yellow' was crowned Best Small-Budget Game, Aberdeenshire's Brilliant Skies Ltd who won the Technical Achievement award, and BAFTA-winning Amicable Animal who have now lifted the Audio trophy for its work on SOLAS 128. With a Glasgow-based lead writer and artists from Edinburgh, ION LANDS' epic Cloudpunk won three titles-  Art and Animation, Creativity and Best Large-Budget Game, while Dundonian games industry veteran David Jones won the Lifetime Achievement award.
The Scottish Games Awards winners in full are:
Art and Animation
Audio
SOLAS 128 (Amicable Animal)
Best Educational Programme
Dundee & Angus College: HN Games Development
Best Educator
Best Large-Budget Game
Best Small-Budget Game
The Baby in Yellow (Team Terrible)
Creativity
Diversity Champion
Lifetime Achievement
Stewart Gilray Award (Community Spirit)
Technical Achievement
From the Depths (Brilliant Skies Ltd.)
Tools and Technology
Chaired by renowned journalist and author Chris Scullion, the award winners were selected by a jury of games industry experts with a deep knowledge of the sector, including:
Brian Baird: Technical Director at Bethesda Games Studios Austin

Joe Donnelly: Feature Writer at GamesRadar+

Alisdair Gunn: Director at Glasgow City Innovation District

Steven Hamill: COO at Scottish Edge

Keza MacDonald: Video Games Editor at The Guardian

Jim Trinca: Games journalist and video producer

Jo Twist: CEO of UKIE
Chris Scullion, journalist and author of The NES Encyclopaedia said: "It's been a huge honour to chair the judging panel for the inaugural Scottish Games Awards. The quality of the nominees is a perfect indicator of the enormous degree of talent that can be found in the Scottish games industry, and I'm looking forward to the awards (and Scottish Games Week as a whole) acting as a catalyst to help the industry grow from strength to strength."
Angus Robertson, Culture Secretary, said: "Scotland has a world class reputation for games development as the winners of the first Scottish Games Awards have clearly demonstrated.
"The focus this week on the dynamism of the games sector and its growth potential shows the important role the industry has in supporting our economy. The technology and creativity that drives the sector has also brought benefits to other key areas such as education, healthcare, energy and financial services."
Brian Baglow, Director of Scottish Games Week and Founder of the Scottish Games Network said: "The level of creativity and technical expertise across Scotland is outstanding, as is the passion, enthusiasm and commitment that we see from so many people across the whole games ecosystem. Today we are celebrating those achievements and turning the spotlight on the individuals, organisations and games that make Scotland's games community such a vibrant and fun place to be.
"As the culmination of Scottish Games Week, these awards are a stake in the ground which proclaim that games are important, that we have a significant role to play in Scotland's future and that we are going to be a far larger, louder and more prominent part of Scotland's digital future."
The Scottish Games Awards concluded Scottish Games Week, an expertly curated week of events across Scotland, with events focussing on onboarding the uninitiated, bringing together educational institutions and the games ecosystem.
Scottish Games Week is being delivered by the Scottish Games Network and is supported by the Scottish Government's Ecosystem Fund, delivered as part of its Scottish Technology Ecosystem Review (STER) programme. Scottish Games Week is sponsored by 4J Studios, Blackadders LLP, Johnston Carmichael, YAHAHA, Aream and Co, Escape Technology, 4Players, NLAE and The SQA. Scottish Games Week is supported by partners Barclays Eagle Labs, Barclays Games & Esports Team, CodeBase, Dimoso, GT Omega, Digital Xtra Fund and Citizen Ticket.
Bidstack Revs Up In-Game Advertising With Leading Mobile Racing Studios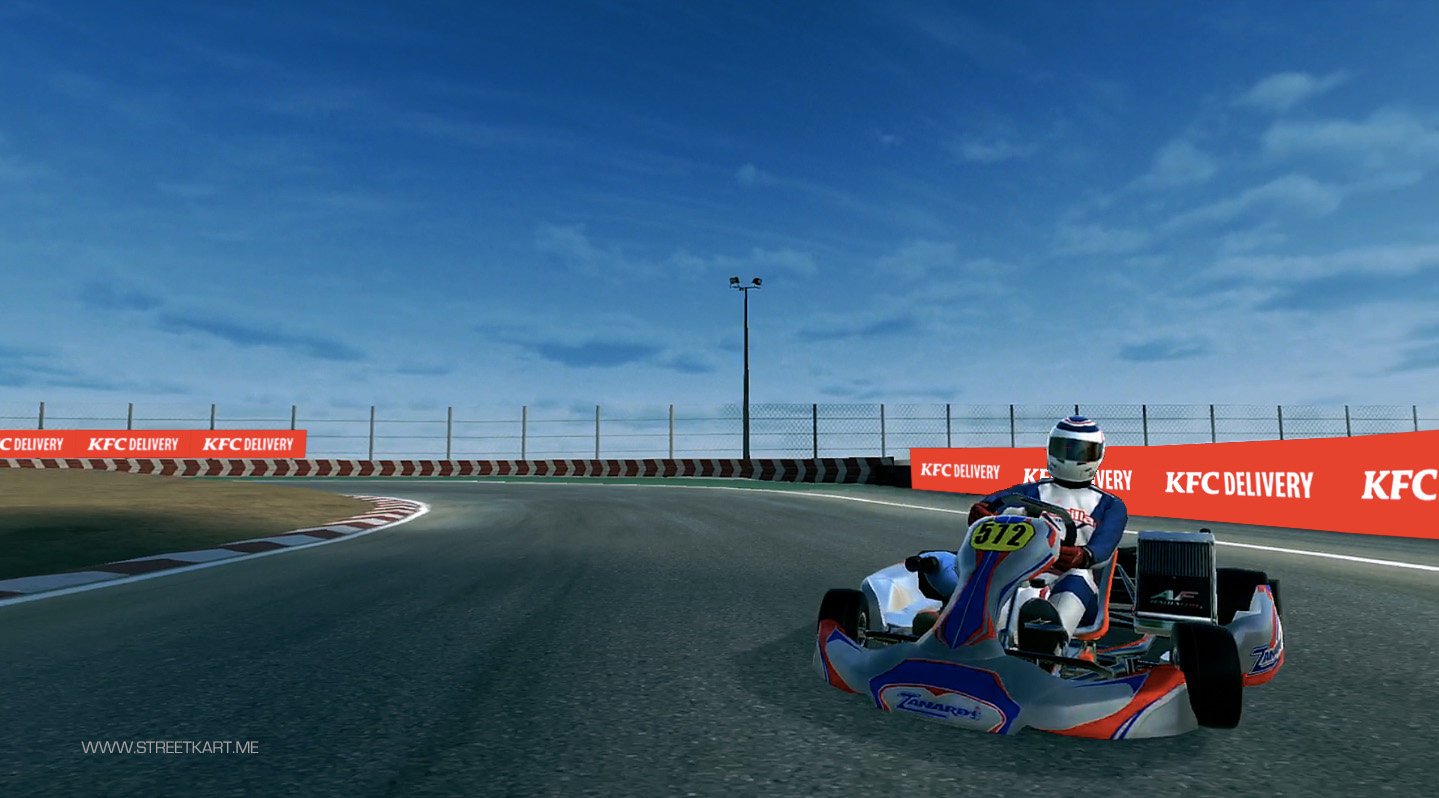 Reading Time:
3
minutes
Bidstack, the technology company pioneering Intrinsic In-Game advertising, today celebrates the one-year anniversary of its partnership with publisher Fingersoft and announces new partnerships with leading driving and racing mobile game studios The Tiny Digital Factory and Fat Cigar Productions Ltd.
Bidstack's technology has become increasingly popular among mobile titles of all genres due to its ability to increase revenue through authentic and immersive in-game ads – without impacting gameplay or the player experience. Racing and sports games can be some of the most effective environments for in-game ads, enhancing realism and better mirroring real-world sporting environments.
Antoine Jullemier, VP, Gaming at Bidstack, said:
"I'm so pleased to be working with these three incredible racing studios. Brands are a huge part of racing and mobile games; therefore, they tend to have a lot of spaces suitable for in-game ad content, which can enhance the realism of those spaces. Our lightweight SDK means that game performance is unaffected, which is a critical consideration when it comes to players' on-track performance. We're super excited to further develop our relationship with Fingersoft and to add The Tiny Digital Factory  and Fat Cigar Productions Ltd to the Bidstack paddock. As in-game advertising continues to gain traction with brands, we expect to see the channel generate record revenues in the year ahead."
Bidstack's technology was first integrated into Fingersoft's Boom Karts Multiplayer Racing in May 2022. Over the past year, the online go-kart racer, which has had more than 3.5 million downloads to date, has generated almost half a billion in-game ad requests. One of the largest game developers and publishers in Finland, Fingersoft is best known for Hill Climb Racing and Hill Climb Racing 2, which have more than 2 billion installs between them.
Otto Simola, Head of Game Economy from Fingersoft, said:
"We're always interested in providing players with a seamless and enjoyable experience while driving incremental revenue for the business. In-game advertising is a natural fit for both of these priorities and our partnership with Bidstack over the past year has proved to us that ads can indeed increase authenticity and immersion in games. We're eager to see how the obvious possibilities of in-game advertising can crystallise further for players and studios alike."
The duo of newly-signed partnerships injects yet more high-octane racing content into Bidstack's portfolio of racing games. The Tiny Digital Factory is a world-class publisher of racing and motorsport games based in Lyon and Montreal. Its popular racing simulation, GT Manager, harnesses Bidstack's technology to authentically bring real-world brands into its immersive on and off-track environments.  Independent British Studio Fat Cigar Productions is utilising Bidstack's technology in Street Kart Racing, a competitive mobile racer which has been the number 1 paid game on iOS in over 100 countries, to increase realism for users while adding an additional revenue stream.
Stéphane Baudet, CEO & Founder of The Tiny Digital Factory, commented:
"GT Manager is a simulation game that aims to recreate the thrill of running a racing team. Brands are part of the lifeblood of racing and Bidstack's brand partnerships are contributing to making GT Manager as authentic as possible and supporting our business goals."
Ross Jones, Co-Founder at Fat Cigar Productions, said:
"As a competitive racing title with a fantastic motorsport-savvy community, we don't want to integrate any content that impacts on the performance of our game or user immersion. In-game advertising with Bidstack felt like an obvious choice to drive revenue and introduce authentic branded content without harming the user experience."
Bidstack's existing cross-platform sports and racing portfolio features Football Manager, Mad Skills Motocross 3, SimWin, Top Eleven and many more, enabling brands to reach an ever-growing and diverse gaming audience.
PAGCOR CANCELS ACCREDITATION OF POGO HUB IN PAMPANGA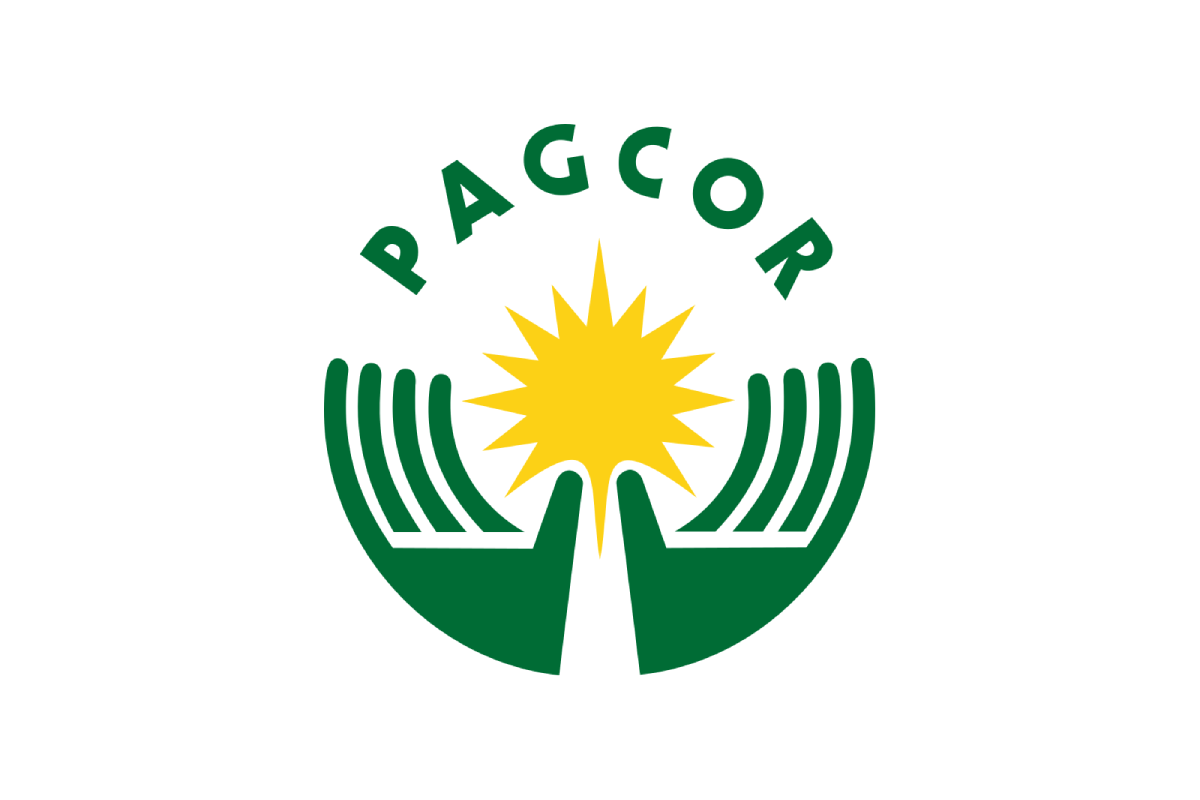 Reading Time:
2
minutes
Following the recent cancellation of CGC Technologies' (CGC's) accreditation – an offshore gaming service provider based in Pampanga – the Philippine Amusement and Gaming Corporation (PAGCOR) likewise cancelled the provisional accreditation of Sun Valley Clark as an offshore gaming hub.
PAGCOR Chairman and CEO Alejandro Tengco stated that the Sun Valley Clark Hub in Clark Freeport Zone, Pampanga is "no longer suitable to maintain its provisional accreditation, nor be issued a full accreditation as an offshore gaming hub due to its failure to ensure a lawful and orderly conduct of offshore gaming by its occupants in its registered sites."
It can be recalled that on May 4, 2023, an inter-agency search and rescue operation was conducted in Sun Valley after alleged criminal activities such as cryptocurrency investment scams, serious illegal detention and human trafficking activities were being linked to CGC, which occupies six buildings inside the offshore gaming hub. Of the six buildings, however, only two were accredited by PAGCOR.
A POGO hub is a complex which houses the operations, logistical, administrative and support services of PAGCOR-licensed offshore gaming operators and service providers. Among the facilities found in a POGO hub are office and residential spaces, food establishments, grocery stores or supermarkets, health and wellness facilities, recreational facilities, among others.
With the cancellation of Sun Valley Clark Hub, Tengco again reminded PAGCOR's offshore gaming operators and service providers to avoid any involvement in criminal activities, should they wish to retain their accreditations and licenses.
"This serves as a warning to all our offshore gaming licensees and accredited service providers that PAGCOR is serious in its mission to uphold responsible and regulated gaming in the country. While we see the potential of offshore gaming in terms of our revenue-generation efforts, we do not condone their involvement in any criminal activity that violates the rights – not only of Filipinos but of other nationalities as well," Tengco furthered.
The PAGCOR chief likewise warned foreign nationals to be more cautious in accepting attractive online job offers in the Philippines, which fraudsters use as a strategy to engage in human trafficking.
"PAGCOR would like to remind foreign nationals who are being offered attractive employment opportunities in the Philippines to check the credibility of the companies that they are applying in. By going the extra mile, they can protect themselves from possible scams and human trafficking activities," he said.
Tengco added that PAGCOR is continuously coordinating with its partner government agencies including the Office of the President, Department of Justice, Department of the Interior and Local Government, Philippine National Police, National Bureau of Investigation, and Bureau of Immigration to combat illegal activities linked to offshore gaming operations.
DMCC Publishes Latest "Future of Trade" Report on Gaming and Esports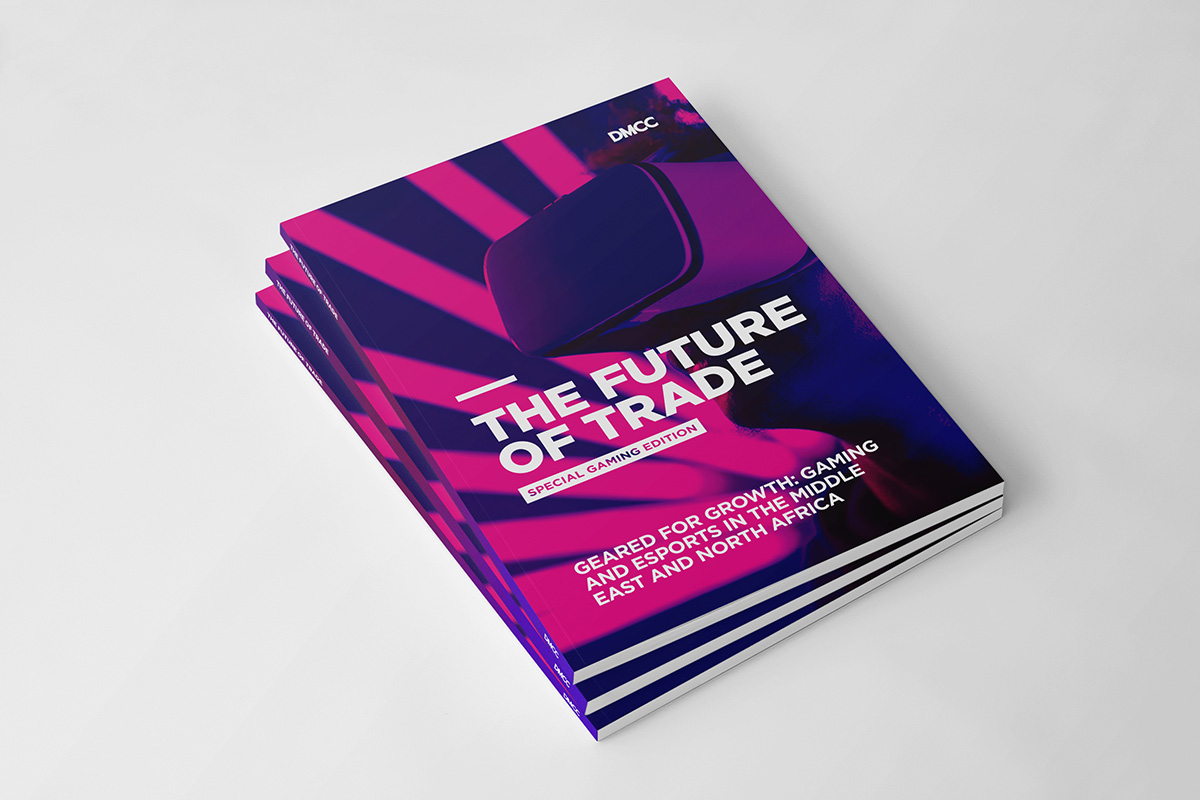 Reading Time:
3
minutes
Gaming revenues are expected to almost double by 2027 from 2021 in the Middle East and North Africa (MENA) region, reaching USD 6 billion, according to DMCC's latest Future of Trade 2023 report titled "Gaming in the Middle East and North Africa (MENA): Geared for growth". A young and digital-savvy population, high levels of digital connectivity, and government support are driving the region's emergence as a consumer and creator hub.
Gaming and esports are both fast growing consumer segments, benefiting from rapid advancements in technology as well as broader and more inclusive audiences. The UAE and Saudi Arabia lead the region, supported by high income levels, strong digital engagement, and public investment initiatives. Globally, Asia Pacific constitutes the largest market share and China, the US and Japan are the largest individual markets.
The report gathers contributions from key industry leaders to establish the critical drivers of the industry's accelerated growth in the MENA region and beyond. It also examines the impact on gaming and esports from a technology, culture and business perspective, covering global consumer trends, the emergence of MENA as a gaming and esports hub, and the key challenges that the industry needs to address to increase revenues further.
Guiding the global industry's accelerated growth from nearly USD 200 billion in revenues in 2021 to USD 340 billion in 2027, the report outlines a set of key recommendations for governments and businesses, namely:
Diversify esports revenue streams from sponsorship to new direct-to-fan monetisation models – including digital merchandising, loyalty programmes and training platforms for amateur gamers – to boost revenues.
Develop appropriate regulatory safeguards to ensure privacy, security and safety online in the digital gaming ecosystem and provide a business-friendly environment – including smoother visa systems to allow esports professionals and audiences to attend live events – to attract talent into the region and elevate it into a global industry leader.
Ahmed Bin Sulayem, Executive Chairman and Chief Executive Officer, DMCC, said: "Gaming has come to the fore of entertainment globally, driving rapid growth especially in the MENA region, which now constitutes 15% of the global player base. The rise of gamification in areas such as education, healthcare, and other sectors has demonstrated gaming's role in facilitating economic activity more broadly. Ensuring the accelerated growth of the gaming sector will have a measurable impact on the future of markets around the world, as well as the future of trade. As DMCC seeks to solidify Dubai's reputation as a global trade and economic hub, efficiently activating opportunities within the gaming sector will prove essential."
Among the most closely watched segments is esports, which is expected to post revenue growth of 23.3% between 2019 and 2024 in MENA. Fuelling this is the region's young demographic, engagement from international broadcasters and sponsors, and government support. Tapping into this economic potential, DMCC partnered with YaLLa Esports, the Dubai-based professional esports organisation, to launch the DMCC Gaming Centre in December 2022. The Centre supports the growth of the industry in Dubai by providing gaming businesses with access to global capital, leading industry talent, and an ecosystem that allows them to operate efficiently and with confidence.
Due to the UAE's strong business environment and infrastructure, as well as its status as a gateway to the Middle East and Asia Pacific regions, various international gaming developers have set up their regional headquarters in the country. Ubisoft is based in Abu Dhabi, while the gaming giant Tencent set up its MENA HQ in Dubai along with Riot Games. In Saudi Arabia, the kingdom has included gaming as a core element of its Neom project and has already made investments worth over $1.7 billion on the gaming industry.