SkillOnNet Invests in Peter & Sons Games Studio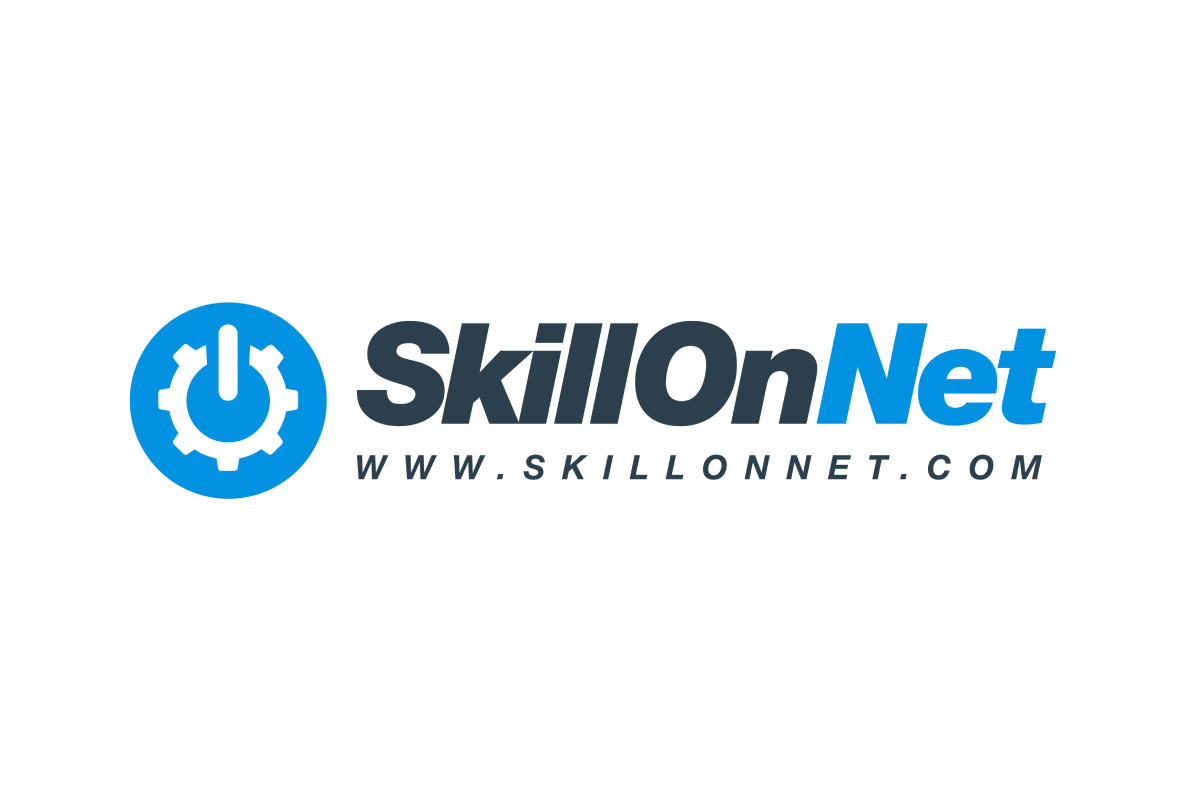 Reading Time:
< 1
minute
SkillOnNet, the online casino operator and platform which powers some of the world's biggest casino brands, is strategically investing in the independent game studio Peter & Sons ("P&S").
This innovative and increasingly popular studio has two main offices, in Barcelona, Spain and Yerevan, the capital of Armenia.
The partnership will allow P&S to significantly grow its team and accelerate its journey towards becoming a fully independent studio, allowing it to create unique tools for operators to better deploy and control both promotions and gamification.
P&S has already produced more than 20 highly engaging and unique state-of-the-art games, renowned throughout the industry for their unique design and state-of-the-art mechanics. The studio is also part of the prestige Silver Bullet partnership with Relax Gaming and Yggdrasil Gaming's Masters programme.
Having such quality content has enabled P&S to win several industry awards in different categories.
SkillOnNet is the home of award-winning brands such as PlayOJO, DrückGlück and Genting Casino, supplying top-quality software and turnkey products to major casino brands including Slotstars, Mega Casino, Spin Genie and Metal Casino among others.
Maor Nutkevitch, Senior VP Corporate Development at SkillOnNet, said: "Our new partnership will allow P&S to extend its reach and allow tier 1 operators to enjoy the studio's best-performing games, such as Johnan Legendarian, MonsterBlox  and The Legend of Musashi.
"We're delighted to be working with such a rising star within the game studio community."
Mitri Wiberg co-founder of Peter & Sons said: "This joint venture will allow us to speed-up our growth and extend our fantastic and innovative games to industry-leading operators and their players.
"We are delighted to be working with SkillOnNet, whose status as a major global operator will help us to enhance the reach of our quality games to an even wider audience."
FAVBET apps receive 'Lite Mode' for slower networks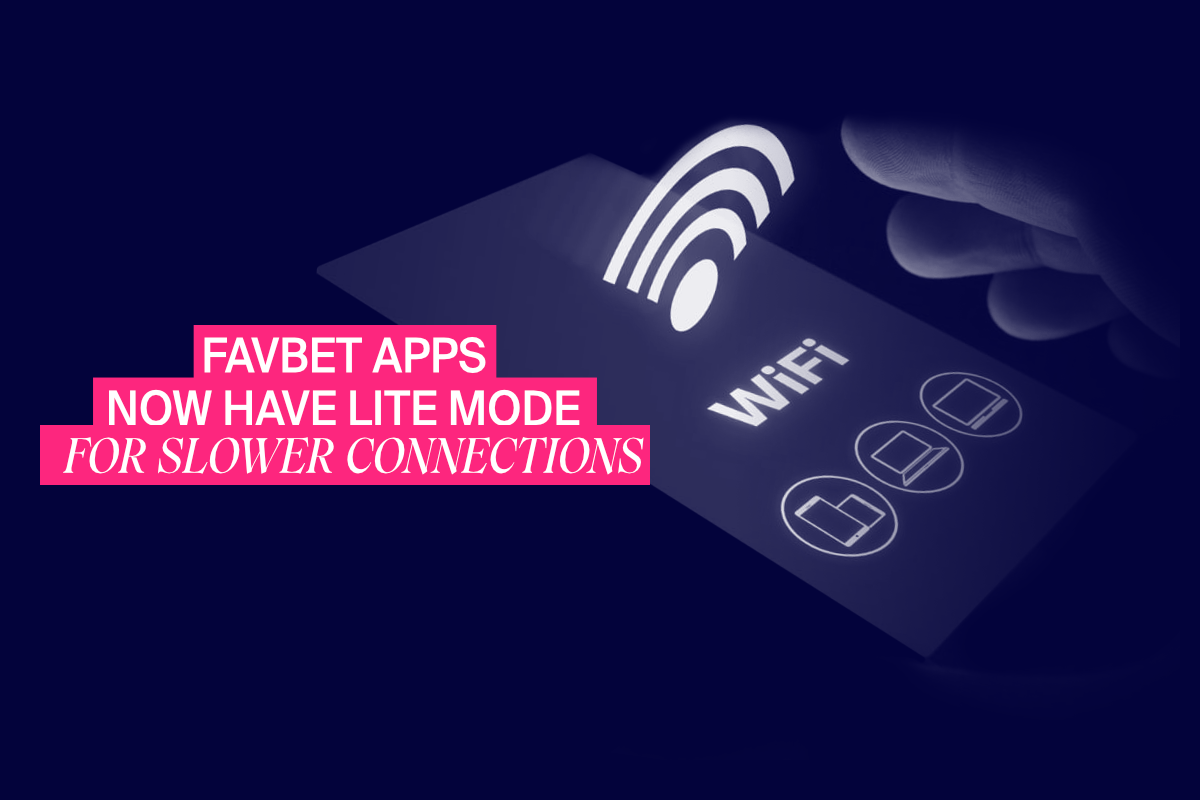 Reading Time:
< 1
minute
The newly revealed 'Lite Mode' setting is now available in both the FAVBET's Android and iOS apps and lets users have quality gaming experience on weaker connections.
The company said that the new mode allows its apps to be used even with minimal internet connectivity during the massive blackouts or power outages.
"We have thoroughly reviewed traffic consumption, turned off everything that wasn't important for gaming, optimized app performance, and reduced the number of autoloads. That is, we only left the things you need to continue to comfortably use the app and enjoy the game," the company said in a statement.
'Lite Mode' can be activated in the user settings. Once it's on, the app will not automatically download advertising images and game covers, and will limit the frequency of updates to reduce traffic. That said, the app's functionality will remain unchanged. Users are also advised to switch to a dark theme for additional charge savings.
According to FAVBET, they continue to work on improving the apps and optimizing the 'Lite Mode' for better user experience and comfort.
Wemade Presented a Paradigm Shift to Blockchain Gaming at GDC 2023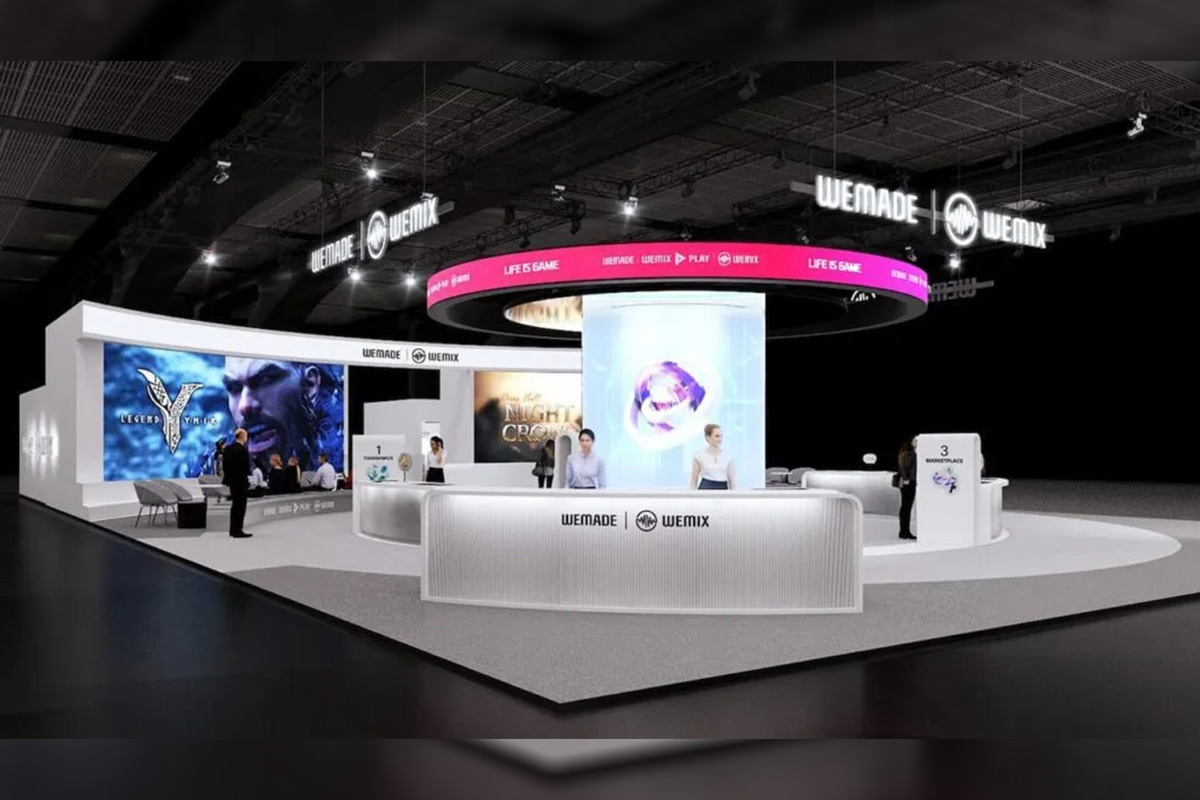 Reading Time:
2
minutes
Wemade, a leading global gaming and blockchain giant founded in South Korea, wrapped up its participation as a Diamond Sponsor at GDC 2023 successfully delivering its ground-breaking vision for the future – a true paradigm shift to blockchain games.
WEMIX PLAY, the company's global number-one blockchain game platform, lies at the centre of its vision. The Wemade booth was brimming with game companies and blockchain developers from around the globe interested in having a hands-on experience of the WEMIX PLAY offering and getting involved in the expansion of the ecosystem set to change the face of the blockchain gaming industry forever.
During his keynote speech on March 21, CEO Henry Chang introduced the concept of the mega ecosystem that will be created through the WEMIX PLAY inter-game economy and inter-game play where blockchain games, services and real-life economy are to be connected. Henry Chang spoke about the great potential of tokenomics and demonstrated to the audience the ways in which the inter-game economy and playing will continue to bloom in the next few years.
Several core members of the WEMIX team gave insightful lectures on the many benefits and possibilities lying within the blockchain gaming space.
EVP Wonil Suh gave an overview of his experience in servicing many Web3 games, shedding light on the development of Tokenomics from its inception to now, including its generational characteristics, and shared his know-how on the seamless onboarding on the WEMIX PLAY platform, built to support game development and more.
Head of Business Creative Center Robin Seo spoke about the process of transforming games into blockchain games through the four key elements of WEMIX PLAY – Tokenomics, Marketplace, GameFi and Community. Attendees had an opportunity to discover how this transformation can revolutionise gamers' experience by understanding the entire process that conventional games go through when transforming into blockchain games and what makes WEMIX PLAY unique and competitive in this arena.
Global creator and influencer Myrtle Sarrosa – the first one to issue FanToken through WEMIX PLAY – shared her experiences and takeaways from building an interactive blockchain economy with her fans and expanding the boundaries of community engagement and activities.
Finally, developers interested in WEMIX PLAY and blockchain games participated in a panel discussion, where Wonil Suh, Wook Kim and Robin Seo were available for a Q&A session. The attendees had the opportunity to engage with the WEMIX team by asking questions to learn more about the WEMIX PLAY onboarding process and understand the potential of launching their own blockchain game through the platform.
MOGO Recruiting Brands with Physical Sites in India for AI-Driven Collaborative Research into Gaming, Youth and University Student Markets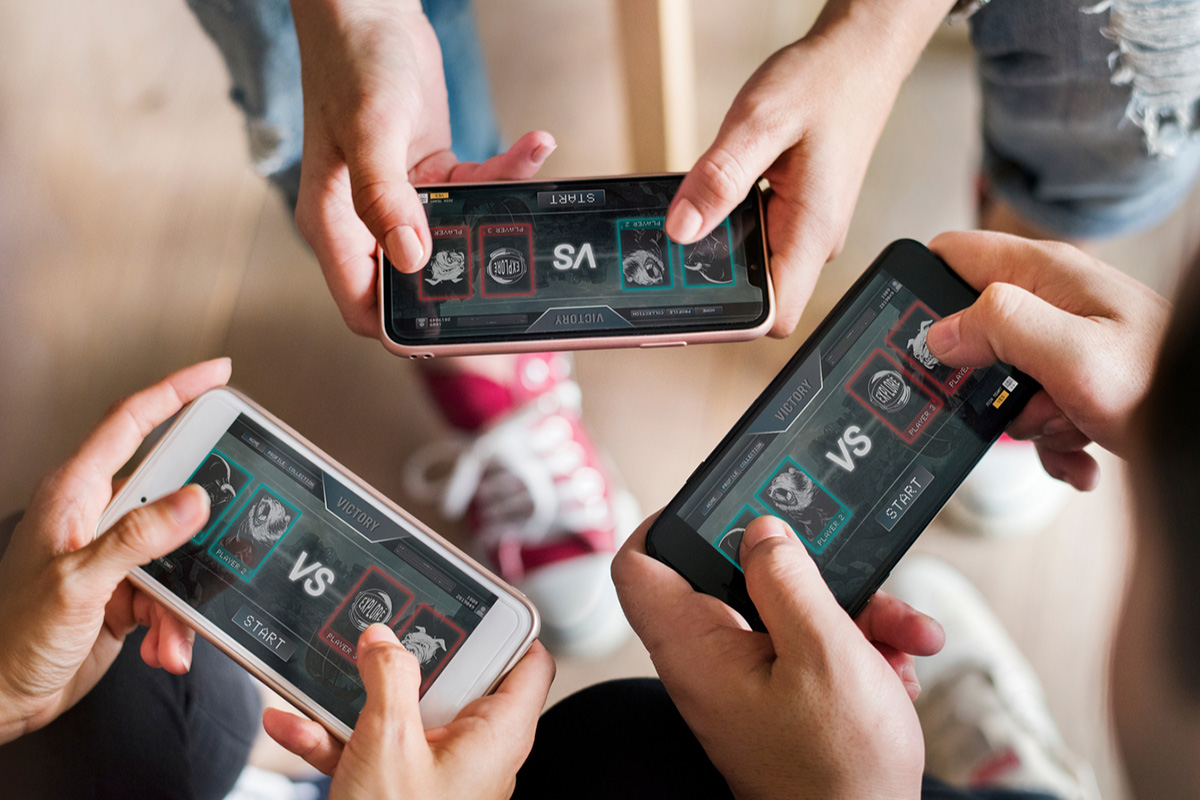 Reading Time:
4
minutes
Mobile Global Esports (MOGO) announced that the company is actively recruiting brand partners to engage in collaborative alpha market research programmes based upon MOGO's unique user data-driven insights into the Indian collegiate esports and youth mobile gaming market. Mobile gaming is no longer just an expensive hobby for urban youth who can afford it – participation in esports has expanded beyond initial metropolitan areas into Tier 2 and Tier 3 cities in India, and new research shows that the Indian mobile gaming market is expected to exhibit a compound annual growth rate of 19.75% through 2027.
"We already know what these gamers are playing, and are building anonymized yet addressable user profiles. Now we are enhancing those profiles with the top twenty physical locations they spend time at, be it at their or a friends home, a university cafeteria, internet cafe, movie theater, fast food restaurant, retail establishment, gym, and such. We execute our aggregation of data on a 100 percent precision basis, and we are using AI to guide this precision. No misfires or misplaced clusters, we hit the same target every time, allowing partners to craft singularly appealing offerings that speak to the unique needs of the individual," said MOGO CDO Nick Venezia.
MOGO's modelling analyses geo-verified location data to assign interest to that user identity, allowing us to create clusters with similar preferences and buying behaviours in different regions of the country. The Company's Point of Interest (POI) geodata ties into actual physical visits to locations, such as restaurants, retailers and entertainment venues with high levels of consumer activity.
Application of this intelligence allows MOGO to also look historically into the past to see what games users were playing and then tying that to a current job title and industry they've gone into post-graduation. One preliminary hypothesis is that first-person shooter fans have a proclivity to become sales professionals. MOGO's precision data and technologies have the ability to help foster the knowledge, innovation and thought leadership that will help power India's ascent as a market leader now and for the next 100 years.
"We're at a very exciting inflection point in the build-out of our signal-aggregate data platform. India is an evolving consumer market, well-educated and socially connected with a growing middle class, 37+ million college students with 8+ million coming up every year and 18-24 year olds affluent enough to afford smartphones and data plans. Most companies have little visibility into their true market dynamics in India, and those that do hold it very close to the vest. We're recruiting partners with which to provide actionable insights and paths to engagement and customized user experiences in India that benefit both our target demographic and the organizations and brands engaged – from game publishers to retailers to cell phone and consumer services providers," said MOGO CEO Dave Pross.
"For example, when you compare India cell phone penetration at 46.5% of the country's total 1.42 billion population, with US cell phone penetration at 81.6% of US total 338 million population, there is room for significant provisioner growth in India, especially into the expanding youth and student demographic as better phones and faster data plans become more affordable. Given our visibility into the mobile gaming market in universities and beyond, and that 91% of Indians participating in competitive video gaming do so on their mobile devices, we see significant opportunity for provisioners seeking actionable insights and paths to engagement in the mobile device and data market, as well as for enabling offerings such as financial and credit services," Pross added.
"Our initial research into the dynamics of the university student, Gen-Z and Gen-Alpha provides demographics in India through deterministic modeling, POI (Point of Interest) geodata indexing and dwell time linked to site visit data is showing actionable paths to engaging this market through tailoring products and services to meet their true needs. Given the high level of mobile gaming in India, cross-correlating actual physical location data with game-play behavior is important to our partners in focusing their marketing efforts. For example, in areas where gamer groups are congregating to compete that also show that vegetarianism is prevalent, a restaurant food chain could offer a laser-targeted vegetarian loyalty program and we can measure its effectiveness in almost real-time," said Venezia.
For a video game developer/publisher seeking entry or greater presence in the Indian market, insights into the preferences, behaviours, and demographics of their target audience will help identify which game attributes are most important to different age/gender/affluence levels and geographic regions and tailor their games accordingly, as well as allowing for personalization of game attributes for individual players based on their preferences and behavior patterns – like game and character content, rewards and challenges that are more likely to appeal to them. In addition, MOGO partners will be able to create predictive models to anticipate future trends, demands and preferences using user data from previous version and/or game launches, player reviews and social media conversations to optimise game attributes and improve overall player experience.
"We're able to say to a brand with 100 percent accuracy, while promulgating world-class user privacy and data security standards – that this person showed up at this point at this time, spent 'X' minutes playing 'X' game, and then went to a movie theater afterwards. From the very first 'Intergalactic Spacewar Olympics' Space Invaders' Championship at Stanford University in 1972, esports has held the interest and focus of the college audience. They're competing for a lot more than a subscription to Rolling Stone magazine now, and spending a lot more time and money. For this audience, authenticity matters – from human, creator and brand standpoints – and we aim to help our partners deliver that," Venezia concluded.