How can the regulated gambling industry fight the black market?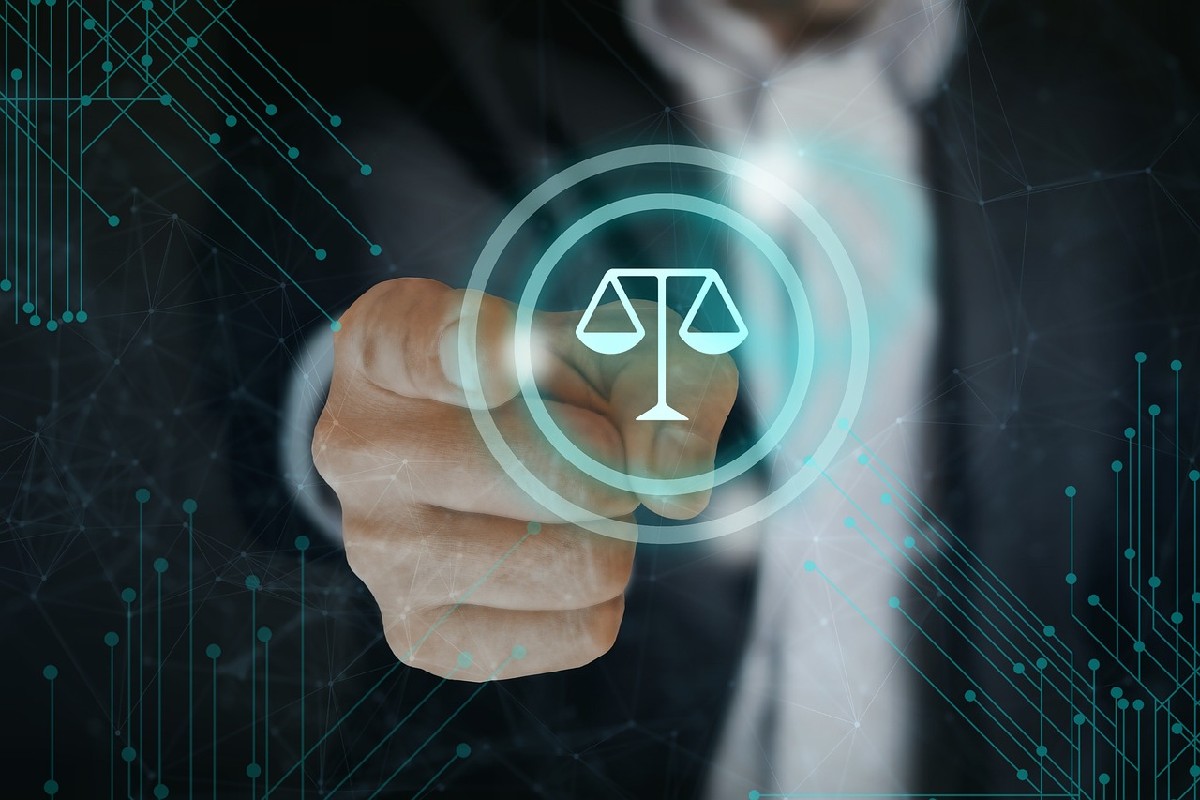 Reading Time:
7
minutes
Do marketing restrictions send players offshore? Gambling trade bodies say restricting advertising for regulated operators helps illegal operators, while gambling opponents say advertising must be lowered to prevent problem gambling and exposing youngsters to gambling. 
Before we kick off, let's clarify; when we mention offshore or black market gambling sites, we are referring to online casinos and sportsbooks that do not hold a licence in their jurisdiction. These unregulated sites expose players to various risks as safer gambling protections are not in place; they also remove tax and revenue from the formal market.
The "growing" global black market
The past year has seen a wealth of hair-raising statistics regarding the rise of offshore gaming in response to an ever-stricter regulatory environment. In February, the Betting and Gaming Council (which represents 90% of legal UK operators) commissioned research on the European and UK offshore landscape. In December, the American Gambling Association released its latest data detailing offshore gaming in the USA.
Both reports revealed that large amounts of revenue are being spent at offshore gambling sites rather than in the formal economy. PwC, who researched on behalf of the BGC, even went as far as to conclude, "whilst it is not possible to isolate the impact of individual regulatory characteristics, the assessment suggests that jurisdictions with a higher unlicensed market share tend to exhibit one or more restrictive regulatory or licensing characteristics."
So what exactly does the black market look like in the European and American gambling markets?
Europe
UK: The number of players using offshore sites has doubled in two years, from 220,000 to 460,000.

Norway: 66% of gambling revenue goes to the black market. There are already stake limits, affordability checks and advertising bans in place.

Sweden: 38% of self-excluded players move to offshore casinos to keep gambling.

France: 57% of gambling is at offshore sites.

Italy: 23% of players use offshore sites.

Spain: the black market has a 20% share.
America
Americans spend more than $510.9bn yearly with illegal (unlicensed) operators. This costs the regulated industry $44.2bn in revenue, with over $13.3bn lost tax revenue.

The total offshore spending was broken down, with $63,8bn on sports betting, $337.9b on casino iGaming and $109.2 b on unregulated gaming machines.

This equates to almost 40% of the US sports betting market. Still, more shockingly, the illegal iGaming market is nearly three times the size of the legal iGaming market (only six US states currently allow legal online casino gaming – New Jersey, Pennsylvania, Delaware, Connecticut, Michigan and West Virginia) and nearly half (48%) of Americans that have played online in the last year, did so at an offshore casino.

The report commented that the gambling industry was among the most regulated industries in the US; "Whether it is financial solvency and other licensing requirements, know your customer or anti-money laundering regulations, legal gaming operators and suppliers comply with thousands of laws and regulations designed to ensure consumer protections and confidence in the gaming market."
Is an advertising ban on the cards?
The UK already has strict advertising and marketing rules in place for regulated gambling operators. These are currently governed by the 2005 Gambling Act, which states that gambling adverts must be in-line with responsible gambling rules and must not:
"Portray, condone or encourage gambling behaviour that is socially irresponsible or could lead to financial, social or emotional harm.

Exploit the susceptibilities, aspirations, credulity, inexperience or lack of knowledge of children, young persons or other vulnerable persons.

Suggest that gambling can be a solution to financial concerns.

Link gambling to seduction, sexual success or enhanced attractiveness.

Be of particular appeal to children or young persons, especially by reflecting or being associated with youth culture.

Feature anyone gambling or playing a significant role in an advert if they are under 25 years old (or appear to be under 25)."
Alongside these rules, operators, through the BGC, have also implemented the Code for Socially Responsible Advertising (which increases the standards that all operators agree to abide by and provides them with a range of measures that enhance the social responsibility of their advertising), and a whistle-to-whistle ban on sports ads (this has reduced the number of 4 to 17-year-olds by 97%).
In April this year, the Advertising Standards Authority also announced a ban on gambling ads featuring celebrities, sports stars and social media influencers popular with those under 18s. Hence, there are already strong marketing regulations in place, many of which have been created and led by operators.
Between 2005 and today, the government's attitude to gambling has changed. In 2005, the Gambling Act made it possible for gambling adverts to air on TV after the watershed for the first time (lottery and bingo aside, these have always been able to advertise during any time of the day), reflecting the position that "gambling had become a mainstream leisure activity". Now, regulations are seeking to curb advertising, and the government's approach to gambling is increasingly one of public health.
For the most part, recent advertising rules have focused on protecting those under 18 from gambling exposure. It is, therefore, difficult to discuss the effects of more significant marketing restrictions further. However, it is safe to assume that if the Gambling Review restricts the regulated market and legal operators from targeting and reaching customers due to more advertising regulations, while illegal operators can, offshore revenue will increase.
To add flavour to this debate, we can look at other recent or potential future regulatory changes, such as compulsory spending limits and the prohibition of bonuses, to see how more regulation could affect offshore gambling.
Player responses to compulsory spending limits
Spending limits and per-player budgets are expected to be a major component of the Gambling Review. In Norway, these measures are already in place. Norway was once heralded as a shining example of a gambling jurisdiction with high regulation, but it now has a black market share of 66%, the highest in Europe, which the BGC research attributes to the increasing regulatory standards. 
In the UK, the BGC used a YouGov survey that asked gamblers what they would do if the UK introduced compulsory spending limits and affordability checks:
67% of respondents would opt for an offshore site should this measure be introduced

64% also said that they feared the increased use of illegal sites would trigger a rise in problem gambling. 

Lastly, 70% said they would not be prepared to conduct affordability checks (the poll did not define what was meant by affordability checks, which could affect the reliability of the answers, as there is considerable concern over this. 
Regulators have stressed that potential affordability checks would be non-invasive). The data gathered from this poll are pretty shocking and show quite clearly that UK players would respond to spending limits by leaving the formal market, despite the risks posed.
Bonuses under the regulatory hammer
The marketing of bonuses has been an area of contention for the UKGC. In the past, the Commission has updated the LCCPs to ensure that gambling sites advertise bonuses clearly and that the terms and conditions are easily understandable and explained. Furthermore, in 2022, they updated their guidance on fair terms and practices, highlighting problematic terms favouring operators. They also underlined high wagering requirements as causing excessive play and urged operators to review their bonuses and fall in line.
However, some anti-gambling campaigners believe an outright ban on player promotions is the way forward, despite, according to the BGC, 69% of customers disagreeing and one in three gamblers saying they would consider black market betting if promotions and bonuses were banned at licensed online gambling sites.
Banning all bonuses is an extreme measure, and we would argue unwarranted, as there is a better way forward, which is well demonstrated by the many examples of affiliates and operators promoting bonuses that are fair and do benefit players, such as free spins with no wagering requirements. Bonuses are a large part of the player experience when gambling online, and while there is a need for some regulation, such as capping wagering requirements, an outright ban is likely to damage the legal industry and undoubtedly give more reasons for consumers to move to the illegal market.
As bonuses are such a vital area of an online gambler's experience, it's unlikely we'll see an outright ban in the upcoming Gambling Review. However, it's probable that high wagering requirements will be covered and restricted as well as more rules regarding how bonuses are advertised.
Do consumers know the difference between onshore and offshore?
Theoretically, if legal gambling sites are regulated to the point that they cannot advertise, while offshore sites can, it's likely that players will opt for the offshore site purely through exposure. What's more, distinguishing between a legal and illegal gambling site is no easy task for many players.
The American Gambling Association found during their annual survey for 2019-2020 that there was "widespread confusion" between legal and illegal operators in the US. Although 74% of respondents said it was important only to use onshore sites, 52% had gambled offshore, and 55% of those who bet offshore believed they were using a US-licensed site. Meanwhile in Sweden, only 10% of players are able to spot a licensed vs offshore gambling site.
This prompts the question; are players making a conscious choice to gamble offshore, or is it simply that offshore gambling sites seem more attractive due to their lack of adherence to gambling laws? And if consumers are simply picking sites based on the product and services, then the alternative to illegal gambling must be competitive and attractive.
Do more restrictions mean safer gaming – the prohibition fallacy?
Anti-gambling lobbyists and campaigners have for a long time purported that more regulation means increased safety and protection for players. Still, according to the research presented by gambling trade bodies in multiple markets, this doesn't seem to hold valid, and it could, in fact, have the opposite effect, providing more stimulus to gambling offshore.
For operators, proportionality and an evidence-led approach are the way forward. Regulation needs to offer protection without removing player choices and the central element of online gambling – the fun. Plus, regulation shouldn't be overly invasive because if and when it passes this tipping point, the black market begins to present a more attractive option for players, offering what seems to be better products, bonuses and games.
While we cannot give a concrete answer as to whether more marketing restrictions on regulated gambling help the black market, we can undoubtedly advocate for regulators to take note of the growing offshore economy in response to heightening regulations, whether that's concerning the market or other areas. On top of this, the whole industry must also work harder to ensure that players can discern legal and safe gambling sites from those that are not.
WhichBingo Awards 2023: Voting Now Open for the 10th Annual Event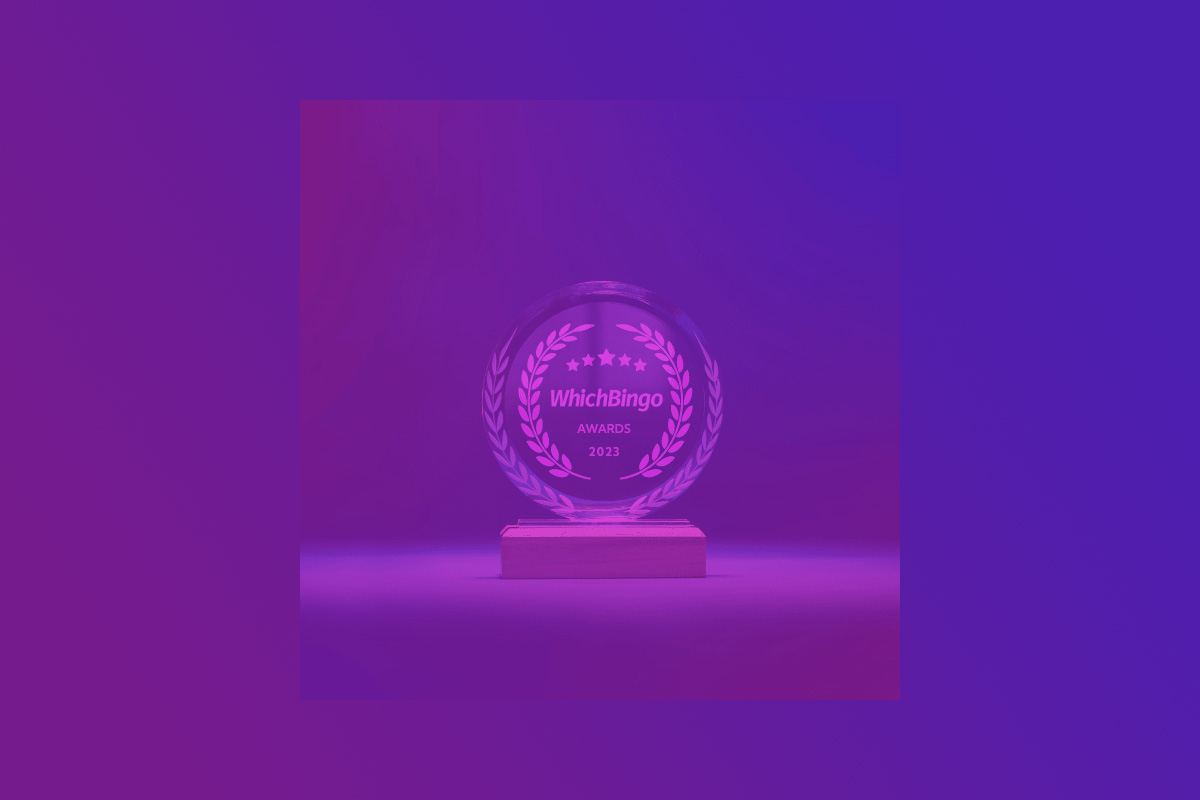 Reading Time:
2
minutes
WhichBingo, the UK's leading bingo review website, has announced that voting is officially open for the WhichBingo Awards 2023, which recognise the nation's favourite bingo and slots brands as voted by real players and the best operators across a number of special judged categories.
Bingo fans are encouraged to show their support for their favourite bingo brands to see them take home a coveted award, with voting running from now until the 14th April, 2023.
The player-voted awards up for grabs include the Best Bingo Site, Best Slots Site, Best New Bingo Site and Best New Slots Site, as well as accolades for the Best Chat Team, and best site under specific bingo software providers –Playtech, Dragonfish and Pragmatic Play.
As well as the user-voted awards, bingo operators can also win one of five special judged awards, which are: Most Socially Responsible Operator, Best Customer Service, Best Mobile Bingo Site, Best Bingo Software and Best Slots Developer.
This year, the esteemed judges are Anita Heffernan, Editor of WhichBingo, Leigh Nissim, Founder and CEO of Future Anthem, Victoria Reed, Founder of Better Change and Christina Thakor-Rankin, Principal Consultant at 1710 Gaming Ltd.
And there's all to play for, with previous winners of the awards including Mecca Bingo, Sun Bingo, Buzz Bingo, Ladbrokes Bingo and Heart Bingo.
To vote, players must visit the WhichBingo Awards 2023 voting page and cast a vote for their favourite bingo brand or operator across each of the 11 categories.
The WhichBingo awards are marking a highlight year by hosting the 10th annual instalment on the luxurious and very Instagrammable Sunborn Yacht Hotel, in Gibraltar. The date for your diaries is the 17th of May 2023.
Anita Heffernan, Editor of WhichBingo, said: "We are delighted to be able to continue the tradition of the WhichBingo Awards, a highlight of the bingo industry. It's a chance for brands big and small to have their happy customers have their say and to nominate themselves in special categories and let everyone know where they shine. The event itself on the Sunborn in Gibraltar is sure to be a memorable occasion and we look forward to welcoming many of our industry colleagues as we reveal the awards winners on 17th May."
Arena Racing Company Purchases Arabian Racing Organisation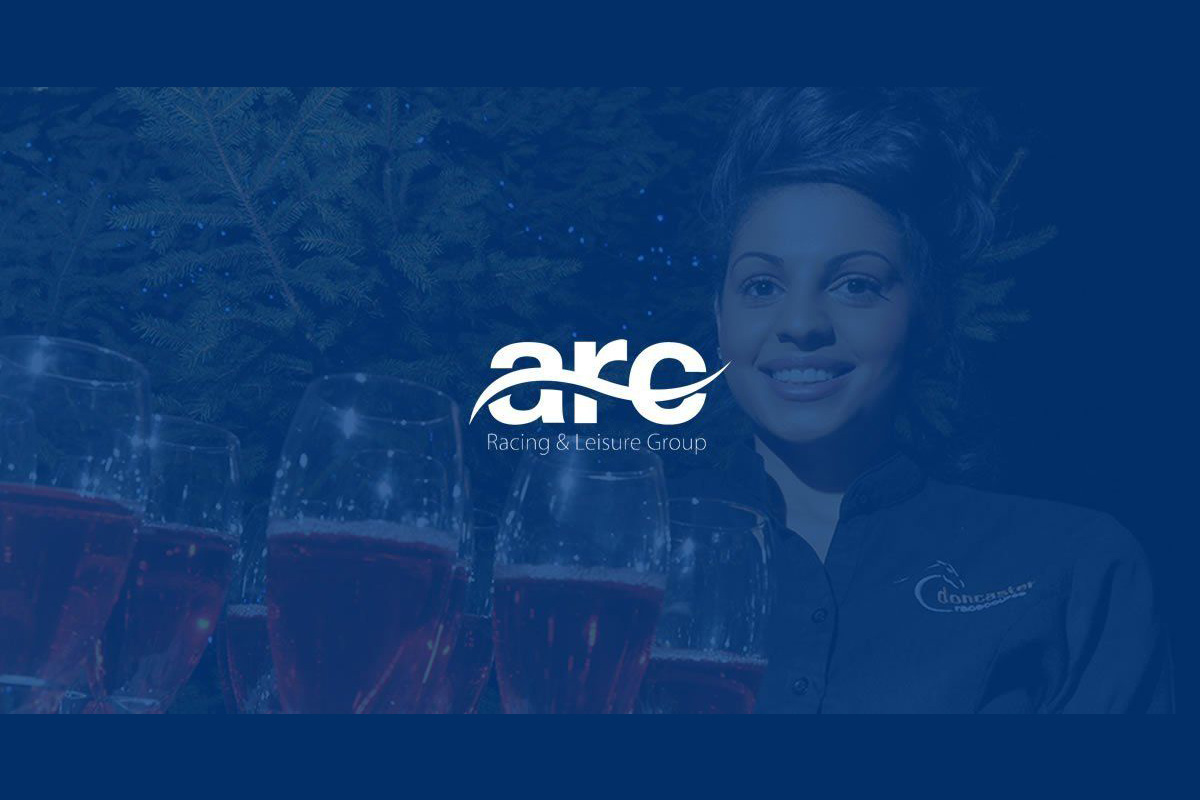 Reading Time:
2
minutes
Arena Racing Company (ARC) confirmed the purchase of the Arabian Racing Organisation Ltd (ARO). ARO is the sole Arabian Racing Authority in Britain, operating with the support and permission of the British Horseracing Authority (BHA), managing all elements of the integrity, fixture list and promotion of the sport.
The ARO team of Genny Haynes, Willie McFarland and Debbie Burt will continue to deliver the recently published 2023 fixture list, which will cover a programme of Arabian races across British racecourses.
As Britain's largest racing group, ARC are long term supporters of ARO, hosting events at their numerous racecourses across the summer Arabian Racing season.
Genny Haynes, Chief Executive Officer of ARO, said: "We are delighted to confirm this deal with ARC, who have been fantastic supporters of ARO for a number of years, with the majority of our races run on ARC racecourses.
"ARO is now in a position to develop new commercial revenue streams, with the aim of developing the sport's profile within the UK. The future of our Arabian Group races is now secure, and our aim will be that these races host some of the World's best Arabians, as well as provide a springboard for our domestic horses to progress. Equally, we look forward to working on the continued development of grassroots Arabian racing, which is an integral part of our domestic programme.
"Our thanks must go to our sponsors HH Sheikh Mansoor Festival, Qatar Racing and Equestrian Club, UAE President Cup, Emirates Breeders Series, Arabian Horse Organization, The Arabian Racehorse magazine, Equine MediRecord, Racing Welfare and partner racecourses for their ongoing support, as well as our former ARO Directors Charles Gregson, Bill Smith and Richard Weston for their invaluable work and vision in establishing the sport in the UK."
Mark Spincer, Managing Director of ARC's Racing Division, said: "As long term partners of ARO, we are delighted to take this step to help secure the future of the sport in Britain. Arabian races have sat alongside a number of our summer fixtures, and we look forward to working with Genny, Willie and Debbie to continue this and look for opportunities to grow the sport over the coming years."
Portuguese Online Gambling Revenue Hits Record High in Q4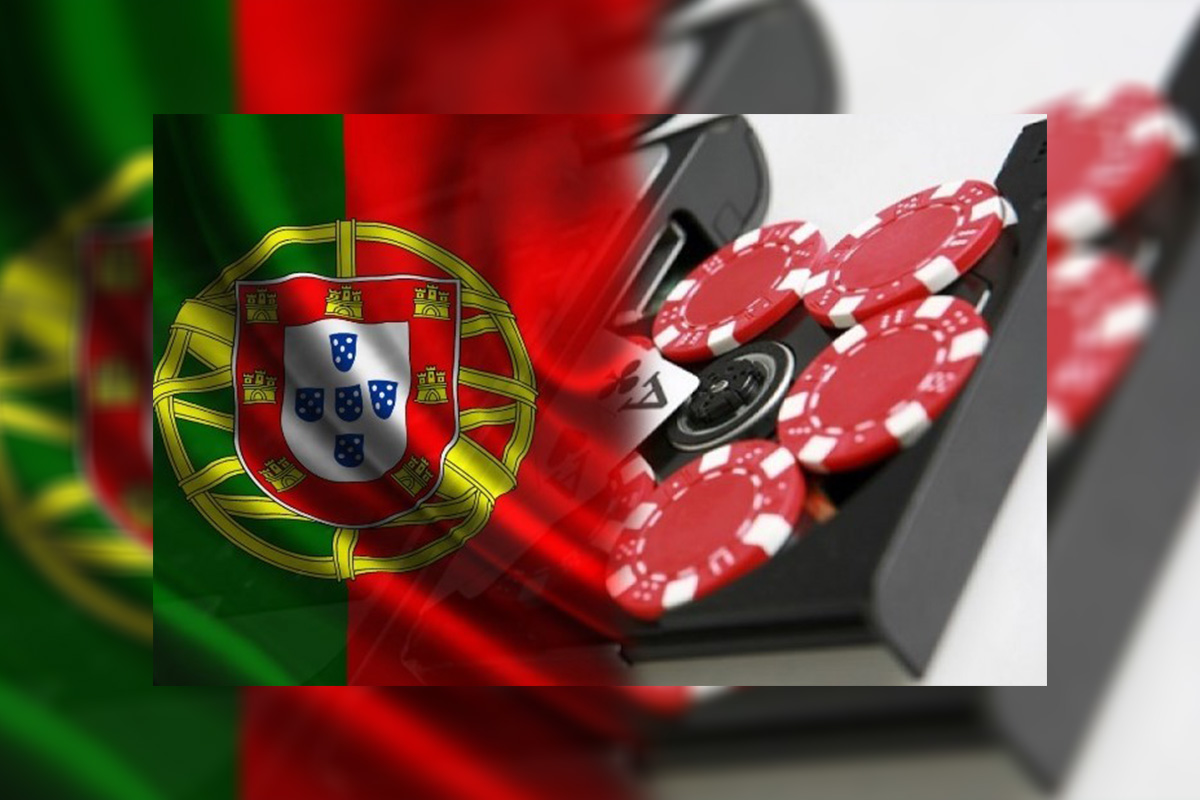 Reading Time:
< 1
minute
The Portuguese gambling regulator SRIJ has reported that online gambling revenue hit a record €195.3m in the fourth quarter of 2022. Revenue was up 39.7% year-on-year and hit all-time highs in both online casino and sports betting.
The figures continue the upward trend in Portuguese gambling, following on from the record Q3 revenue of €139.8m. Online casino accounted for €109.8m, up 48.3%, from spending of €2.98bn. Slot machines made up 79.8% of online casino bets, well ahead of roulette (8.5%) and blackjack (5.5%).
Sports betting revenue rose by 30% from Q4 2021, reaching €85.5m from a handle of €458.7m. Football accounted for 74.2% of bets, basketball 12.5% and tennis 7.6%. The FIFA World Cup generated a quarter of all bets.
The SRIJ also reported that 340,000 new players registered with operators, 60% of them aged between 25 and 44. Self-exclusions were up by 41,500 year-on-year at 150,900 by the end of the quarter.
The regulator said it sent 54 notices of closure and 74 blocking orders against operators who were targeting the market without a licence.