Guild launches new creative services arm 'Guild Studios'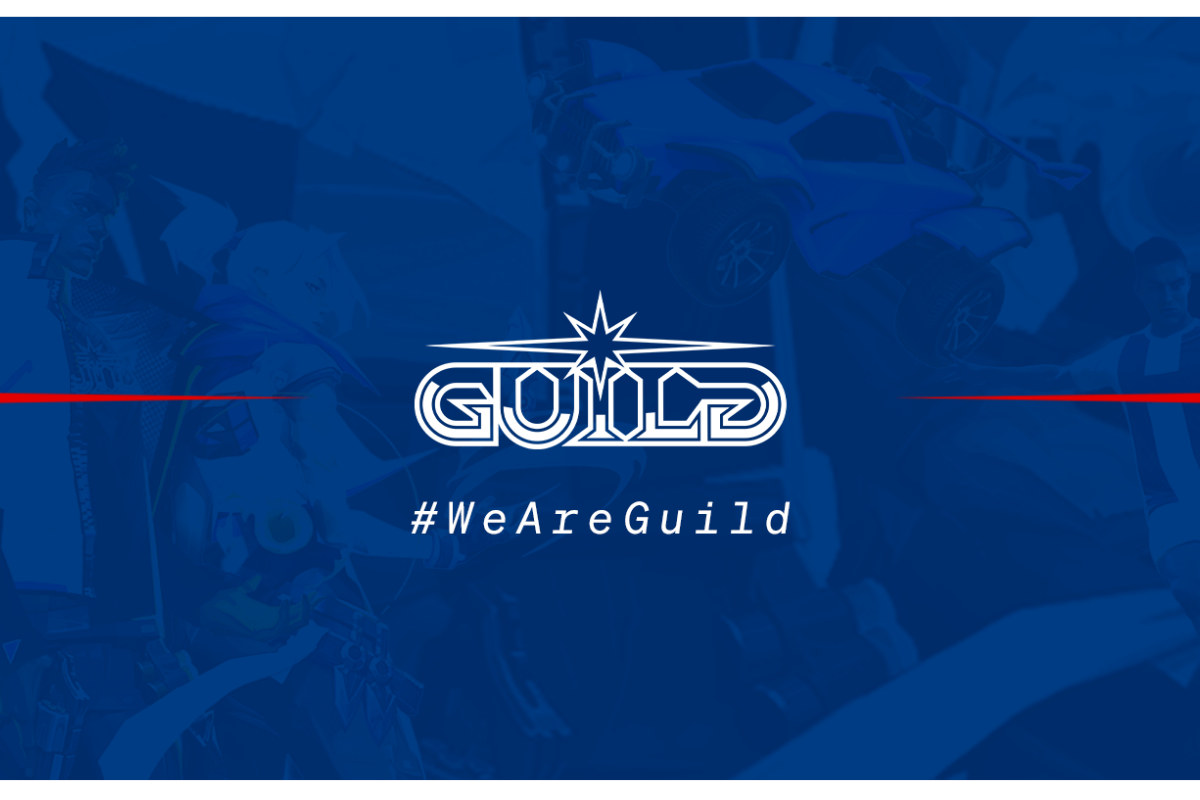 Reading Time:
2
minutes
Guild Esports, the esports teams organisation co-owned by David Beckham, today announces the launch of Guild Studios, the Company's new production and creative services division, delivering innovative campaign-led solutions for brands and media owners looking to connect with esports, gaming, Gen-Z and Gen-Alpha audiences.
Guild Studios sells end-to-end creative services, production and consultation in esports marketing directly to brands, agencies and media owners. Studios' launch enables Guild to monetise its vast in-house expertise in esports by supporting brand owners and sponsors with esports and gaming marketing solutions that resonate with the young audiences Guild engages with every day.
This campaign-led approach is independent from the selling of branding rights to Guild assets or IP, providing limitless opportunities for Guild to champion new and creative forms of engagement. Guild's state-of-the-art physical facility in Shoreditch, housing a dedicated content and editing suite and streaming rooms, as well as its connection to the UK gaming community through its leading Academy, College and world-renowned professional teams, make Guild Studios uniquely positioned to become the premier agency to consult and execute gaming and esports briefs for brands across the board.
Guild Studios' campaigns are intended to connect with younger audiences more effectively than traditional advertising. 94% of Gen-Alpha – anyone born after 2010 – consider themselves gaming enthusiasts, and Gen-Z consumers are increasingly engaging with gaming IP outside of playing video games; 53% of the time Gen-Z consumers spend engaging with gaming IP is in other ways than playing, such as watching tournaments or content creators.
This new revenue stream for the Company launches with secured campaigns and projects with major brands including Samsung Mobile, that have generated a combined six-figure revenue for the Company.
Guild Studios partnered with Samsung to support the launch of the Samsung Galaxy S23 at Westfield White City on 16 and 17 February 2023, where Guild created an influencer talent-led event, followed by a 'Roll-Up' Mobile Esports day on 25 February to showcase the powerful gaming capabilities of the Galaxy S23.
This is the third time Guild has partnered with Samsung: Samsung Display has been Guild's Official Display partner since June 2021 and Samsung TV/AV division has been Guild's Official TV partner for the UK and Ireland since June 2022.
Jasmine Skee, CEO of Guild Esports, commented: "Creating new revenue streams and generating value for investors are the Company's key objectives for 2023. Guild Studios enables us to monetise our vast in-house expertise in esports by supporting brand owners and sponsors with innovative campaigns, branded content and advertising to a range of companies looking to grow their engagement.
"We were delighted to work with Samsung for the launch of the new Galaxy S23. This is the third time they have partnered with us since becoming a major sponsor in June 2021, highlighting the strength of our value proposition and ability to engage with otherwise hard-to-reach Gen-Z and Gen-Alpha consumers.''
Nick Westwood, Senior Vice-President of Creative and Strategy at Guild, said: "If there is one thing that young people have in common, it is that they play games. At a time when brands are pushing to reach future purchasers in youth demographics, gaming is the one entertainment sector they can guarantee resonance. Guild Studios has been created to provide our expertise, audience and growing delivery team to brands and media owners. Our unique position as a rights holder, network and producer means we can deliver direct results. The market opportunity has been proven by the major brands and six figure revenues we have already brought in since beginning this sales process in mid-January."
IESF announces strategic partnership with Qingdao City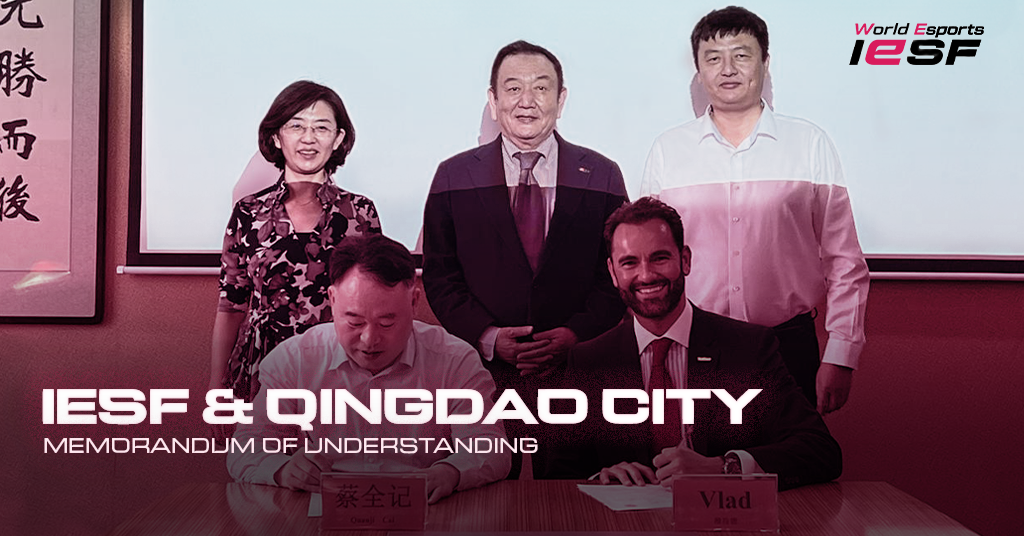 Reading Time:
< 1
minutes
The International Esports Federation (IESF) has signed a significant Memorandum of understanding with Qingdao City, marking the start of a promising partnership aimed at fostering the growth, development, and promotion of esports within the Asian region.
IESF and Qingdao City have agreed to set up the Asia-Pacific office and bring more international events to Asia.
Key Objectives of the partnership are enhancing regional presence and coordination of the esports activities and hosting major IESF events and summits, enabling Qingdao to serve as a location for premier esports events, and fostering dialogue and cooperation among industry stakeholders.
This partnership will attract Esports enterprises and research institutions to Qingdao and help in the creation of a high-performance training center for optimal athlete training and development.
Both parties will promote IESF's mission in Esports, which is unity, diversity, and peace.
This collaboration between IESF and Qingdao City will be a catalyst for innovation, learning, and excellence in the esports ecosystem, promising substantial advancements and breakthroughs.
TUNDRA'S NEW 'TEAMMATE' UNVEILED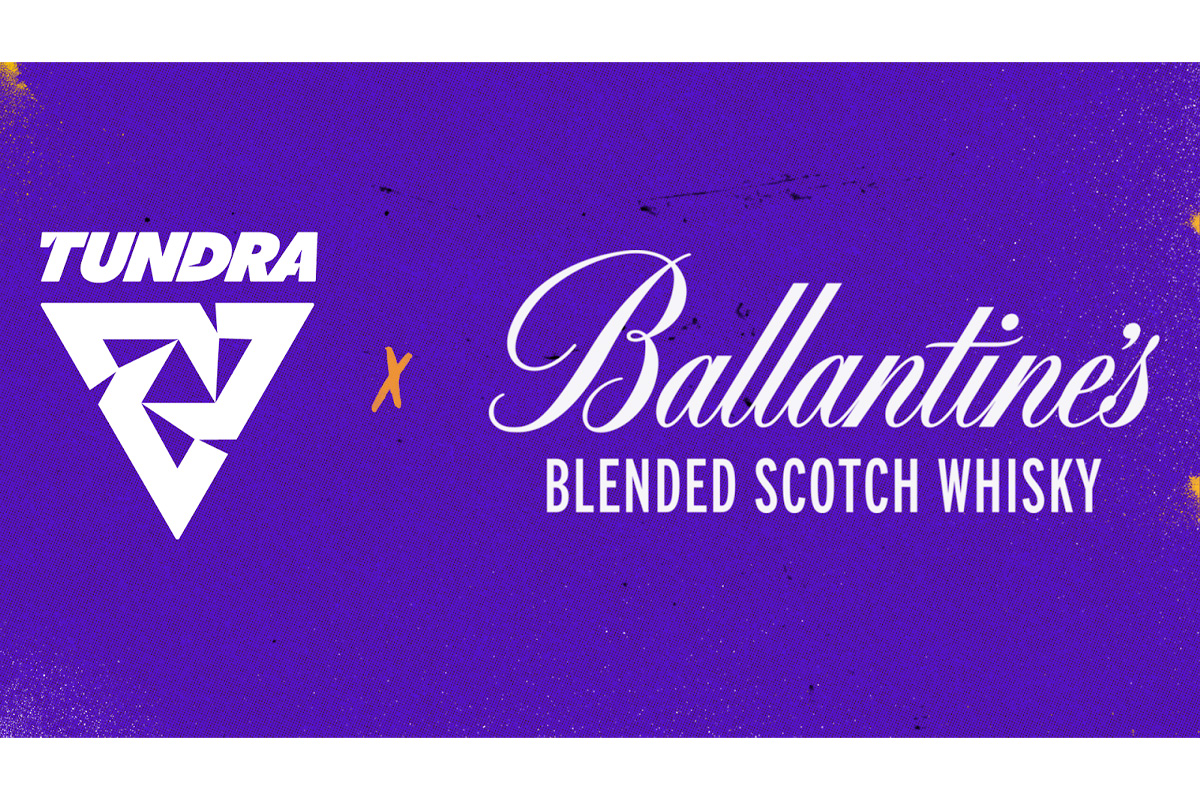 Reading Time:
2
minutes
Ballantine's, the world's second largest Scotch whisky has teamed up with defending champions Tundra Esports as their Official Spirit Partner for The Dota 2 International 2023, which will be the first ever esports team sponsorship for Ballantine's. The partnership will see Ballantine's make its debut on Tundra's new The International official jersey, which goes on sale on 6th October 2023, which will celebrate those that live the 'Stay True' lifestyle, subvert expectations, and do things their own way.
Tundra's Esports Dota 2 team are the reigning World champions, winning The International in 2022, beating the opposing team in a clean 3-0 sweep. The team has gone on to keep their crown as the DPC WEU Tour 3 top team, and they are one of the clear favourites going into the next Dota 2 The International 2023, which kick offs on 12th October and ends October 29th.
Ballantine's is a long time champion of self-expression and has a storied history of celebrating people who live life with an independent spirit and have the self-confidence to stay true to themselves, even when faced with challenge, expectation & judgement. It was Tundra's unwavering commitment to this 'Stay True' vision within their unique playstyle that led them, against all expectations, to be the crowning champions of Dota 2 The International 2022 and a perfect partner for Ballantine's.
The partnership is the latest move by Ballantine's in the esport space following their partnership earlier this year with BLAST.tv for the 10 year anniversary of CS:GO Majors in Paris. Together, Tundra Esports and Ballantine's will be launching a series of bespoke behind the scenes content that gets up close and personal with the players.
Afterwork Drinks sees Head Coach Kurtis "Aui_2000" Ling speak on his work day and share his experiences with Ballantine's. TI Dream Team where the Tundra Team, composed of Jingjun "Sneyking" Wu, Topias "Topson" Taavitsainen, Oliver "Skiter" Lepko, Neta "33" Shapira and Leon "nine" Kirlin will put together a roster of their favourites players giving insight into their picks, plus some words of wisdom Sip of Knowledge for any gamers hoping to go pro in turning their passion into their profession. Alongside this, as part of the partnership, Ballantine's logo will also be featured on Tundra's new The International jersey, as well as across Tundra's social channels, and will also be featured within the Dota 2 in-game team's flag and banners.
Carleton Curtis, Chief Executive Officer of Tundra Esports, said: "We are honoured to be the first esports team in history sponsored by Ballantine's the Official Spirit Partner of our Dota 2 roster for the International 2023. This is a brilliant opportunity for us to work together in creating exciting new content and bring fans together around the world."
Team Vitality and Lille Olympique Sporting Club Renew Their Partnership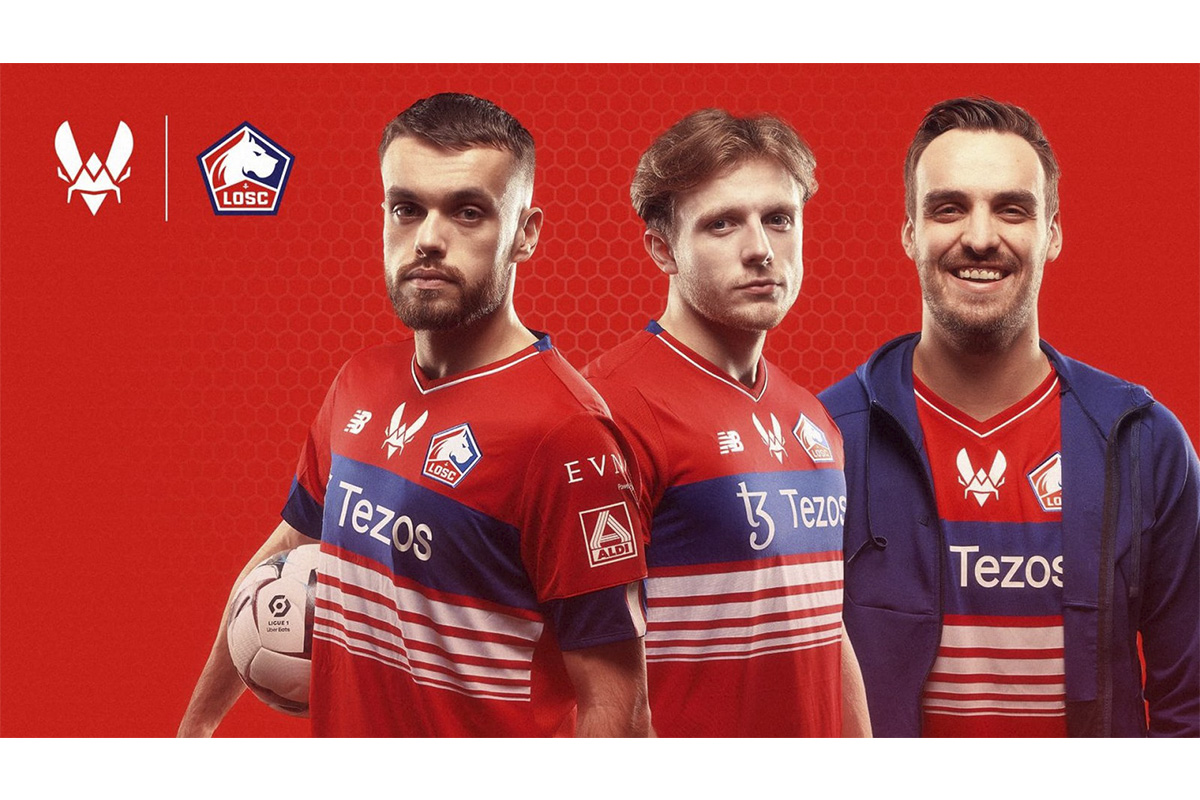 Reading Time:
3
minutes
Leading global esports organisation Team Vitality and Ligue 1 club Lille Olympique Sporting Club (LOSC), the 2021 French football champion and founding club of the eLigue 1 Uber Eats, announced the renewal of their partnership for the 2024 season. This renewed partnership solidifies the club's commitment to excellence in competition and has brought together a formidable duo that will perform on the French EA SPORTS FC 24 scene. The two French clubs have joined forces for a second consecutive year to compete in French EA SPORTS FC esports.
Team Vitality and LOSC eSports introduced Ilian Bouchi as its newest recruit to the EA SPORTS FC 24 team. Coming from the north of France, Ilian is a die-hard football fan who discovered his talent for FIFA games with his family as a child, before being scouted for his potential soon after his first competitions.
Known for his exceptional mechanics, Ilian quickly ranked amongst the top players in Europe. He will focus his talents on achieving the clubs' goals of dominating the eLigue 1 Uber Eats and taking the scene by storm. His arrival reflects the commitment of Team Vitality and LOSC eSports commitment to recruiting top young talent and remaining at the forefront of competition.
Ilian Bouchi said: "I am honoured to join a team as prestigious as Team Vitality and LOSC eSports. It's a privilege to play alongside Rocky, having followed his career when I was younger and seen them evolve as a player. As a LOSC supporter myself, I'm really looking forward to representing the club for this upcoming season. I will do my best to take the team as far as possible."
Team Vitality appointed Johann Simon, better known as "Maniika", as coach of the team. The ex-professional player has over a decade of experience in FIFA games and has participated in several World Cups with several titles to his name including, eLigue 1 Champion (2017) and Dreamhack Champion (2016). This season will be the beginning of his new path into coaching. Finally, Olivier "NephaleM" Morizet takes on the role of Team Manager to support the team throughout the year.
Johann "ManiiKa" Simon said: "I am delighted to start this new adventure, particularly for a huge organisation like Team Vitality and a club like LOSC! I can't wait to work with the team and help them conquer eLigue1."
Just like last year, the two clubs are keen to stand out during eLigue 1 Uber Eats with the ultimate goal of winning the league and qualifying for the FIFAe World Cup.
The team will continue to wear the Team Vitality x LOSC mixed jersey with the colours of red and white which stands as a symbol of the collaboration. The team will also continue to train at Team Vitality's V.Performance bootcamp, in the famous Stade de France. They will also have access to the prestigious Domaine de Luchin training centre and headquarters of LOSC.
"Signing LOSC for a second year is an incredible opportunity for our two clubs. LOSC is a club that shares our vision of excellence in competition, whether that is in esports or traditional sports. We can't wait for the season to begin to see this new duo evolve together," Nicolas Maurer, CEO & Co-founder of Team Vitality, said.
"We're delighted to renew our collaboration with Team Vitality who are one of Europe's leading esports organisations, after a successful first year together. Team Vitality is an ambitious organisation, and so is LOSC! We're all competitors, and by combining our strengths and shared values, we look to achieve our highest goals. We welcome Ilian and Maniika who'll join Rocky and the team. We hope they have a great season in EA Sports FC esports," Olivier Letang, President and CEO of LOSC, said.